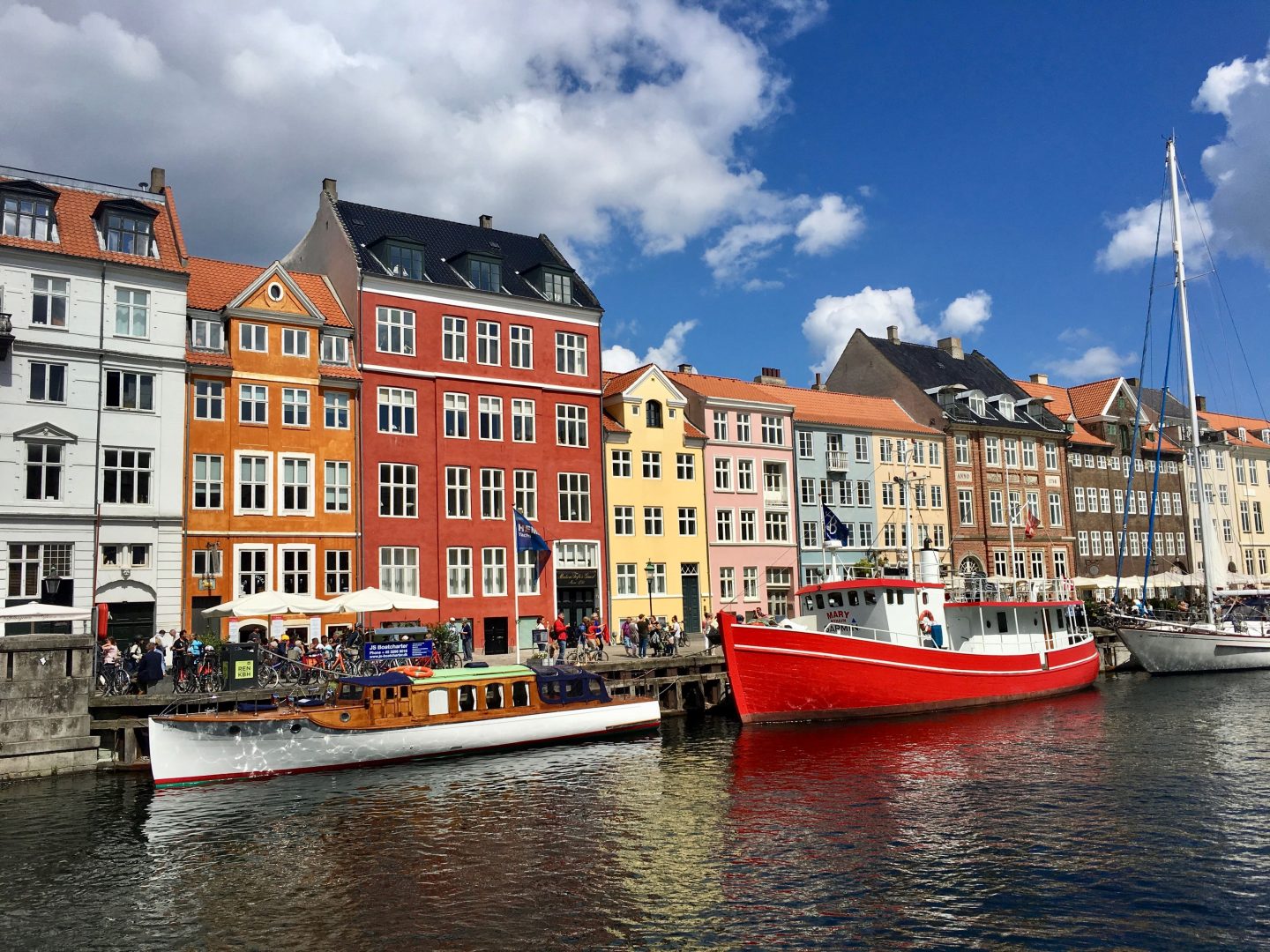 Reading Time:
6
minutes
Those that follow my Instagram may have noticed that I've just got back from a little roadtrip through Northern Europe. Whilst I could so easily tell you all about every single stop on our 2 week trip, I don't want to overload. This post will focus mainly on Copenhagen, and just touch upon our first destinations. So we started out with a night in Amsterdam, covering much of what I described last October. But with the addition of an INCREDIBLE brunch spot (for the times that we ate out on this trip, I had the power of choice of course). We also stayed in a hotel, slightly fancier than the dodgy youth hostel of my first experience.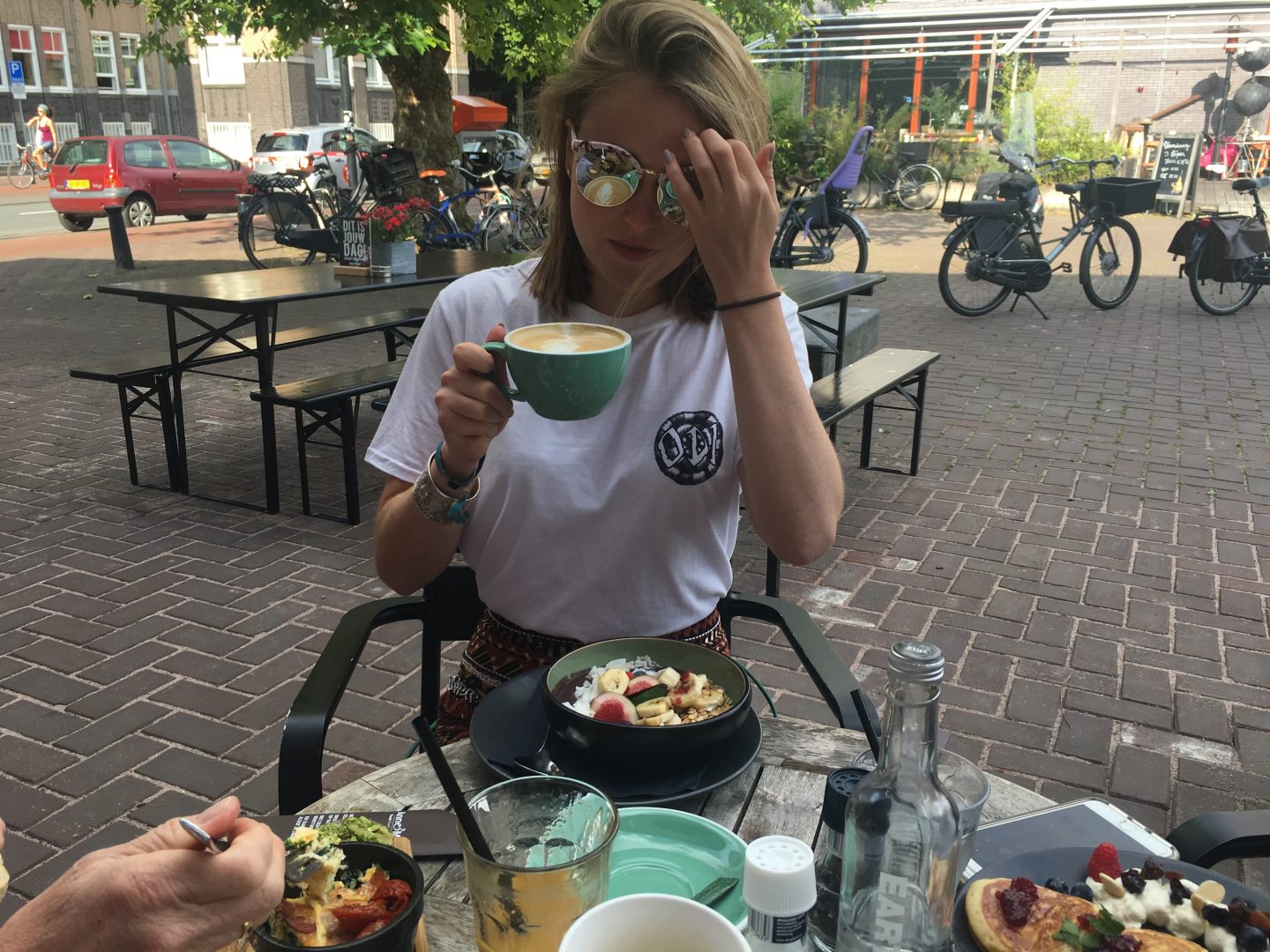 We then spent a night in Hamburg… the beginning of new places for me. The weather wasn't incredible, in fact it was pretty grim but this wasn't a holiday from which we expected sun so heyyy ho. We spent a few hours exploring the city's historic architecture, beautiful lake and munching our way through Hamburg-ian hamburgers.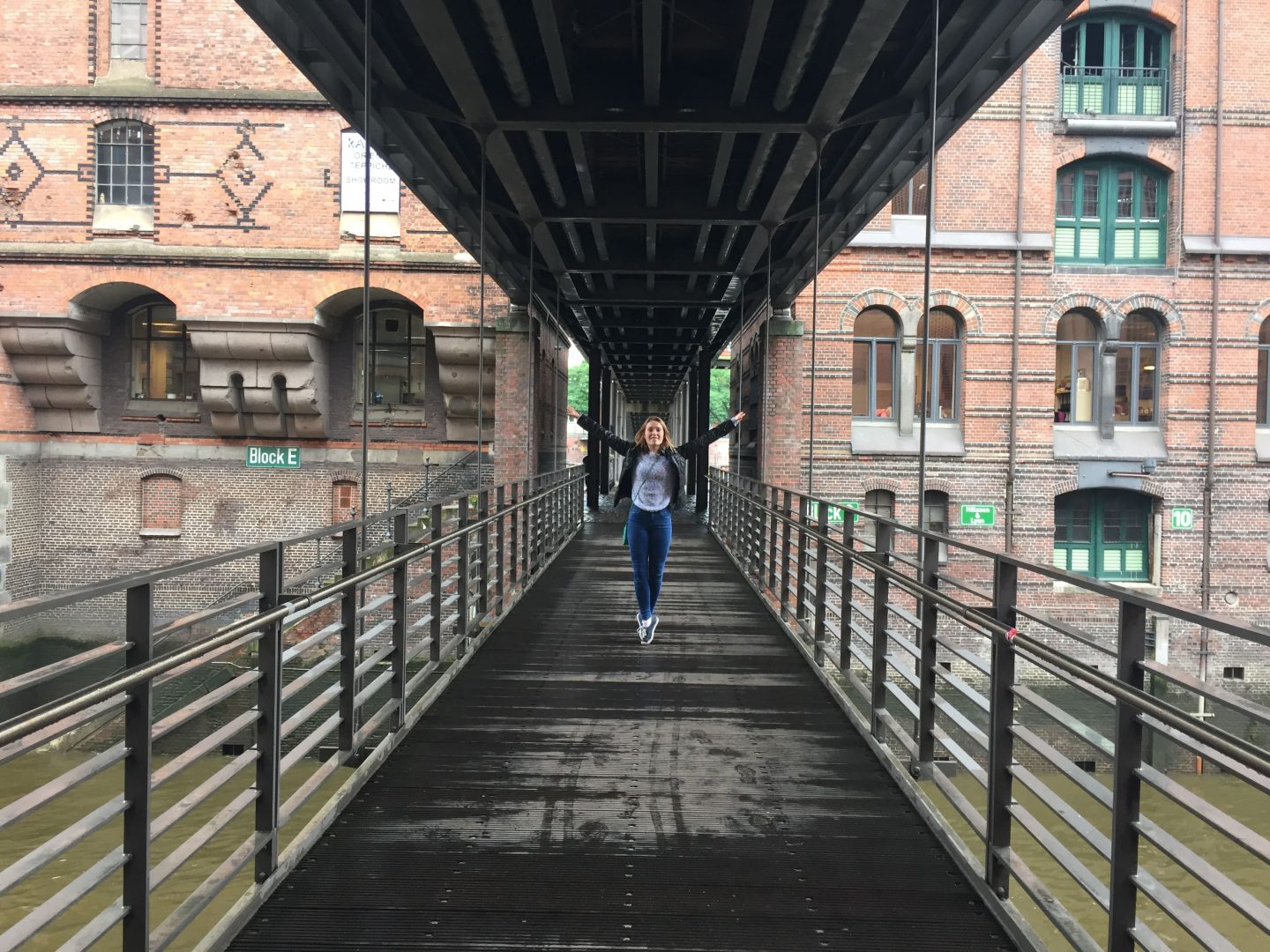 Our next destination was Copenhagen; and it was here that I found a new love.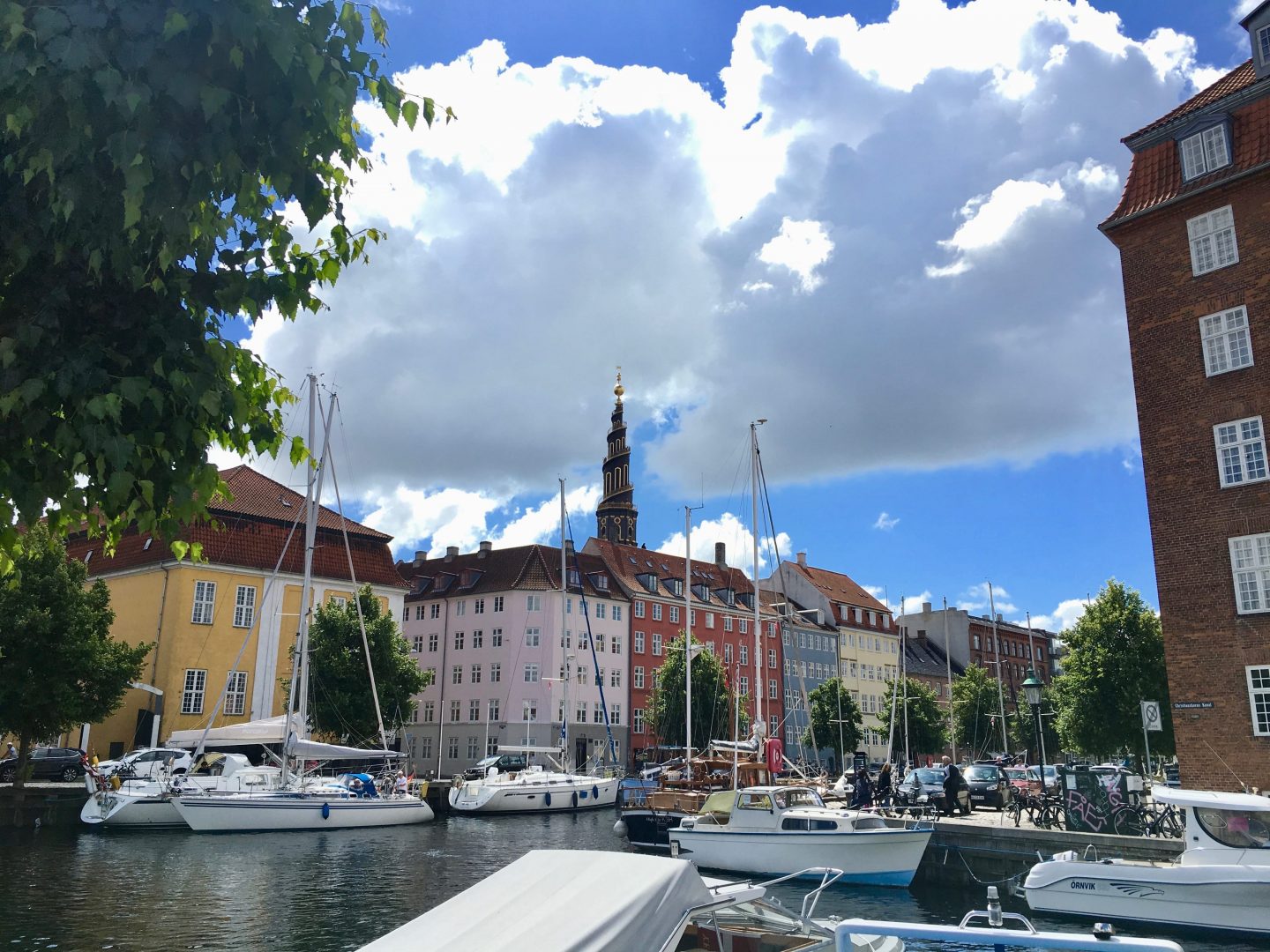 Copenhagen possesses a positivity, unlike any that I've felt in English cities. Whilst Italian towns exude romance, American cities project excited chaos and the English urban world just feels enormous and full of discovery; Copenhagen just felt intrinsically happy and content. Perhaps this is aided by the vibrancy of its unique and colourful architecture, but I think its down to something far less tangible.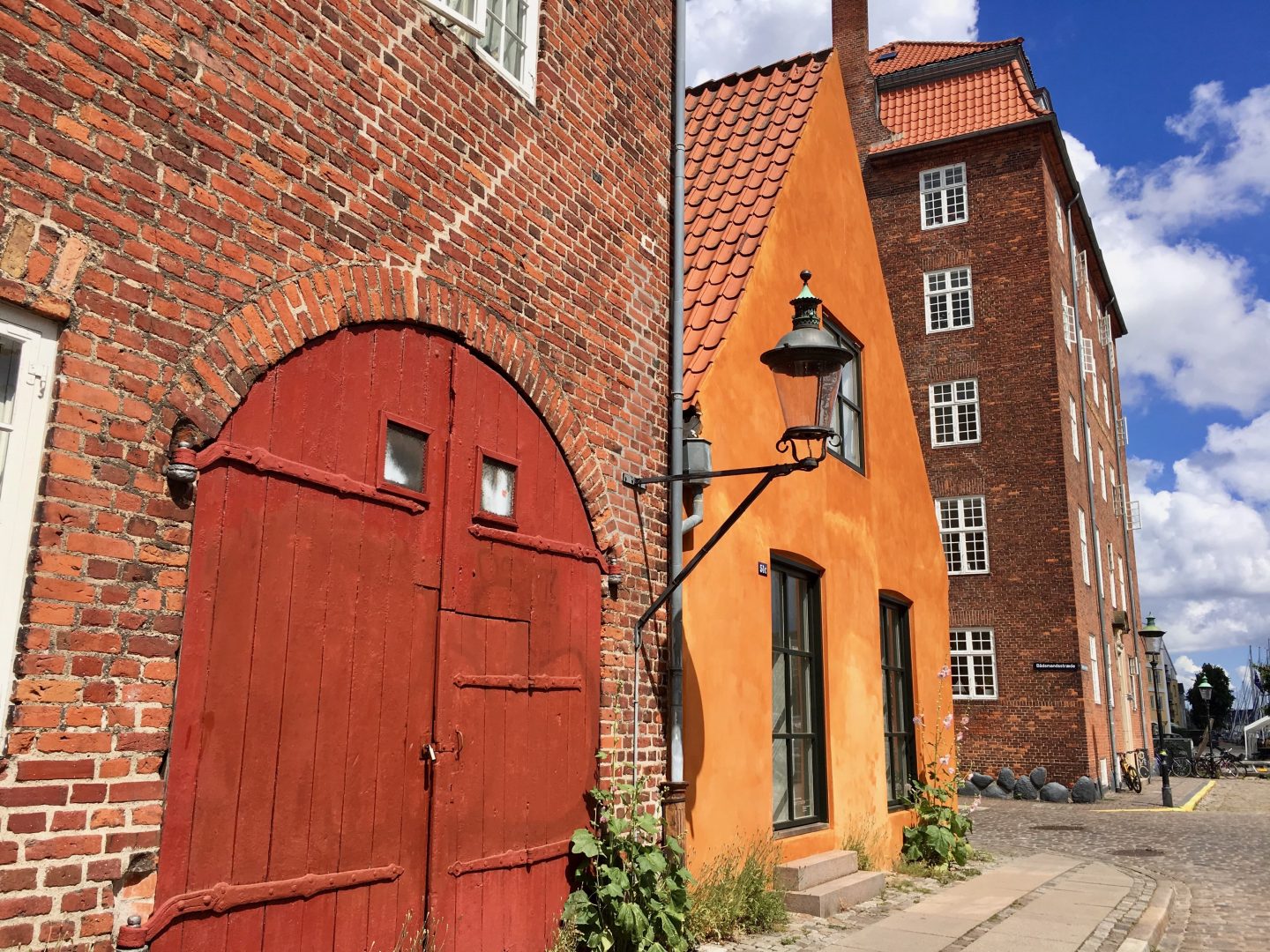 The city is clean and healthy: like Amsterdam bikes get right of way ahead of pedestrians; every other car is a Tesla and Copenhagen has no shortage of serene parks, lakes and gardens. It also has some wonderful spots to eat… though we didn't fully make the most of this as we cooked from home in our gorgeous Airbnb. I did, however, manage to drag my family down to Fars Dreng– a brunch haven I've followed on Instagram for months.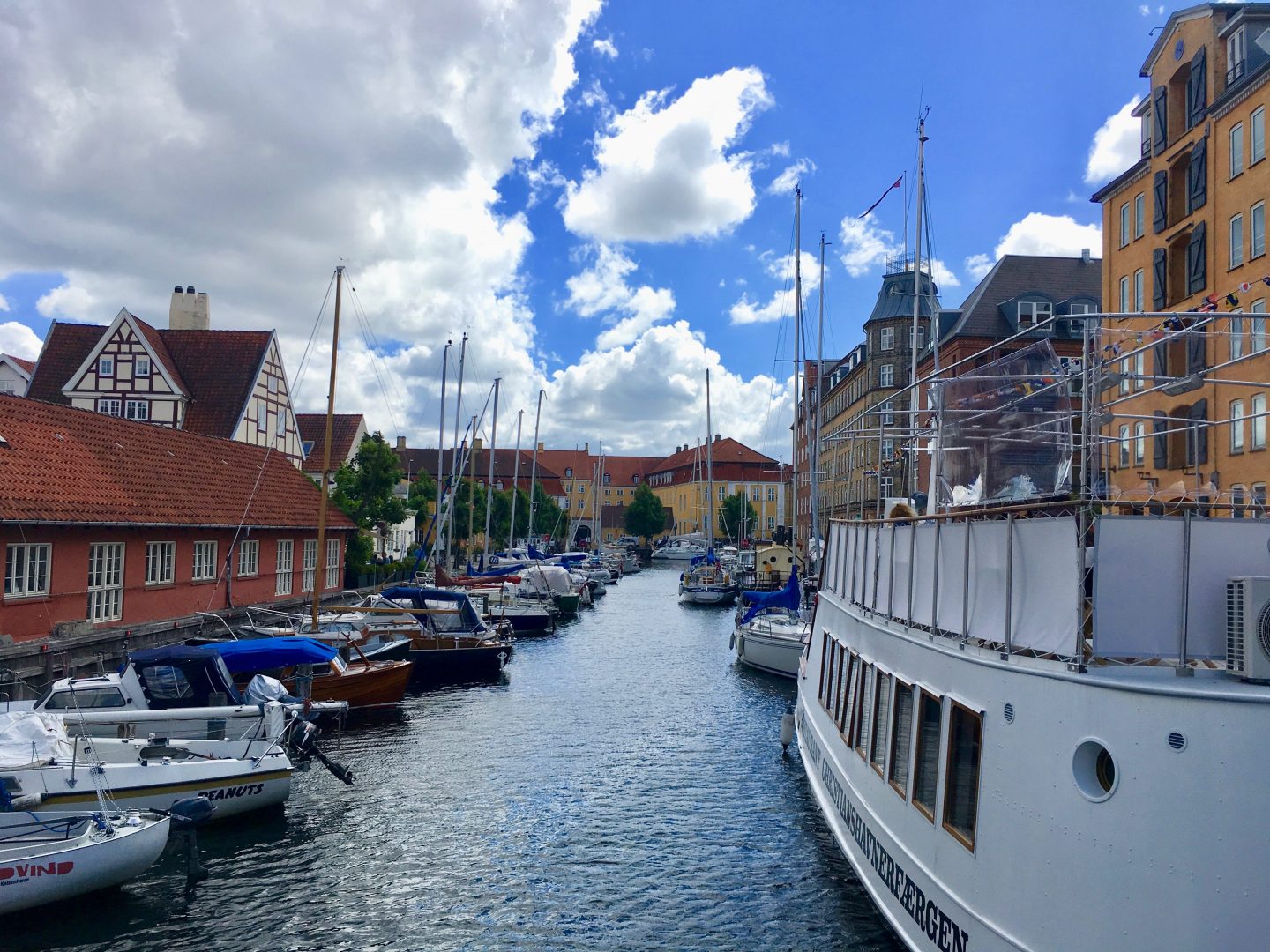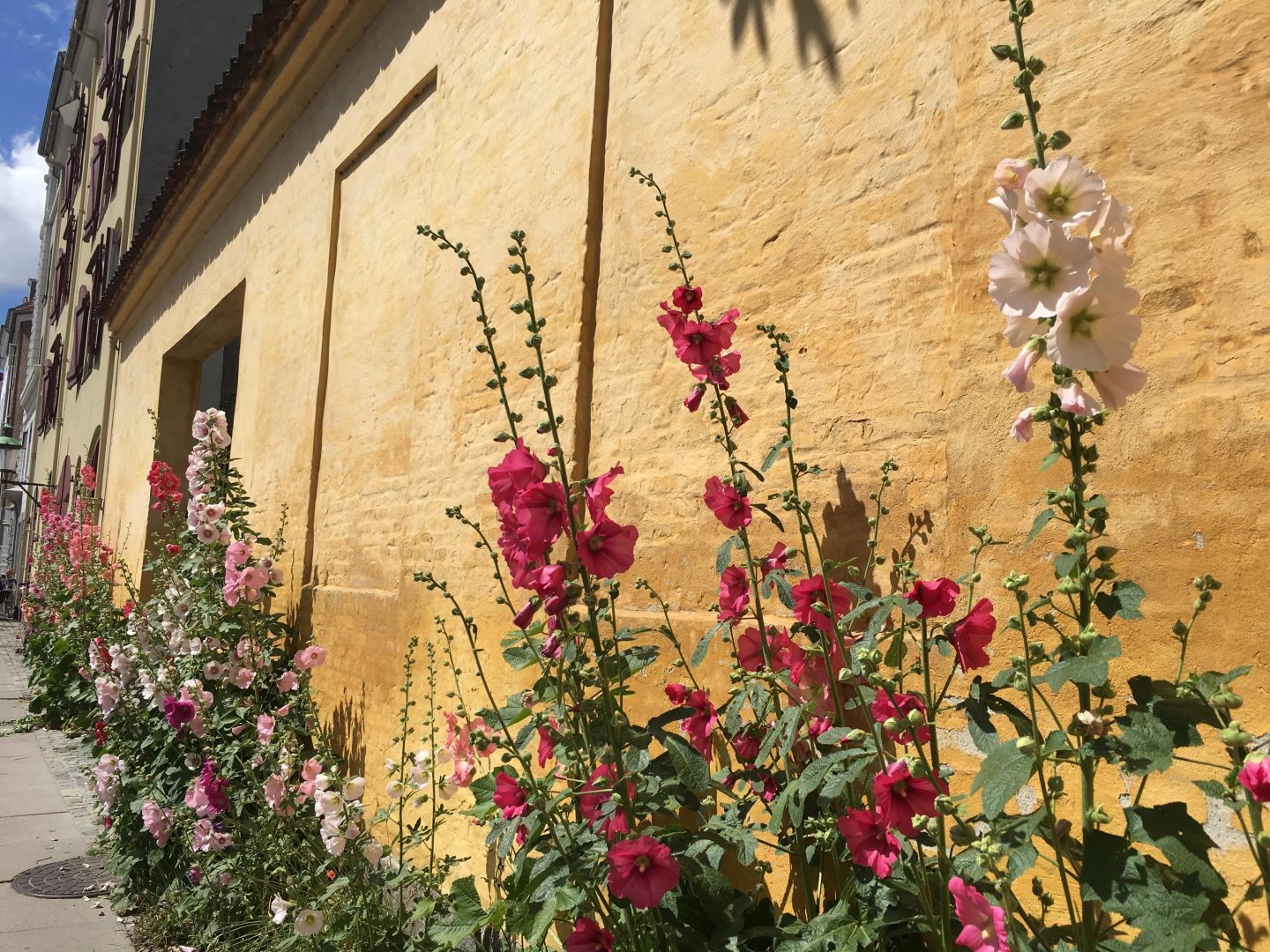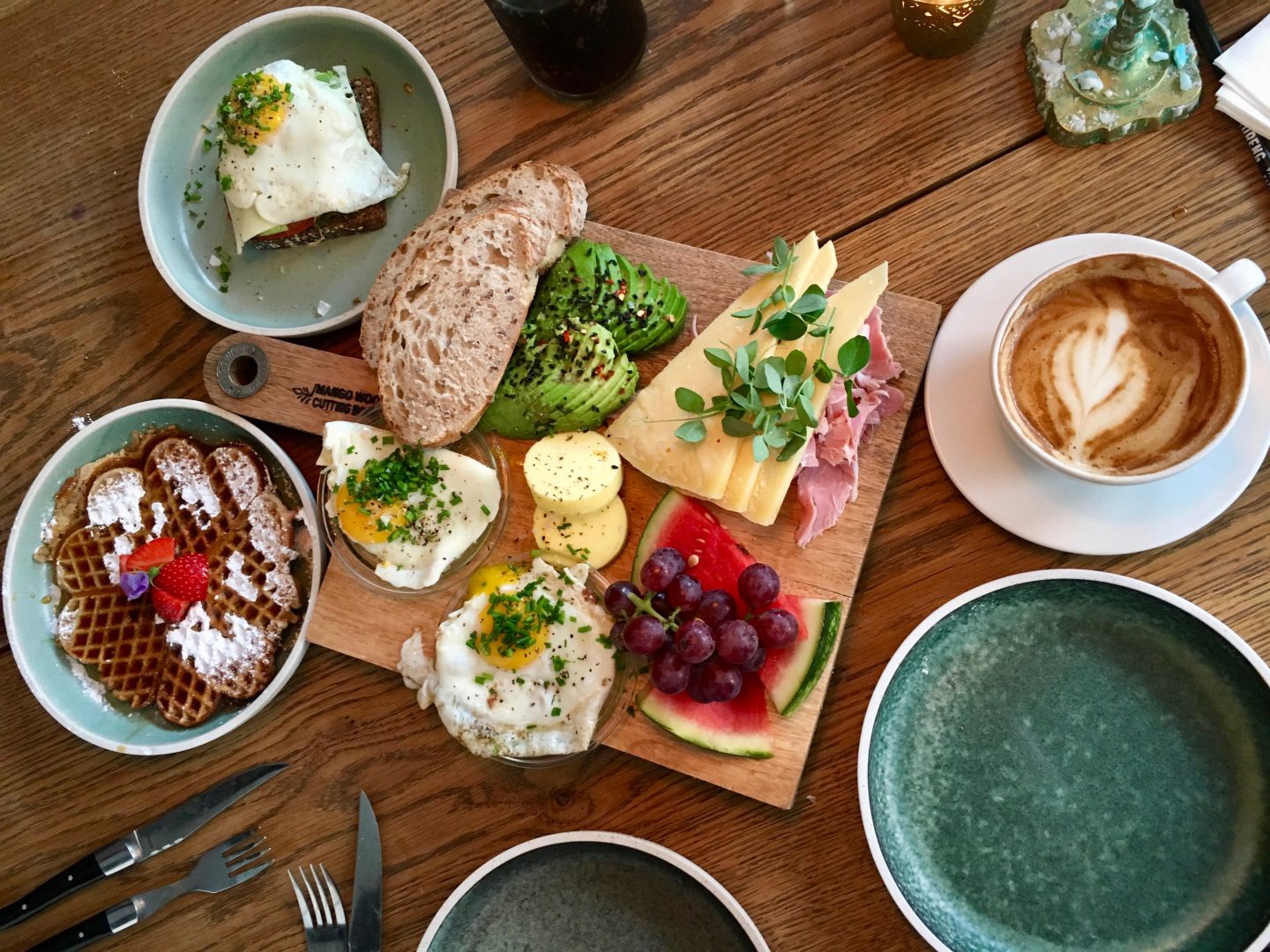 When we emerged, our walking-induced hunger fully satiated, we spotted what looked like a quirky florists shop… at this point, the boys wandered off to scrutinise yet another Tesla (I mean, after the first 5 they start to lose their charm – also who puts winged doors on a family sized car!?) So into the labyrinth of flowers, vines, tropical birds, water features, mystical music and spiral staircases, my mum and I walked. This secret garden, hidden within one of the many beautiful buildings of Copennhagen, turned out to be a living art gallery of interior-designer-come nature artist Tage Andersen.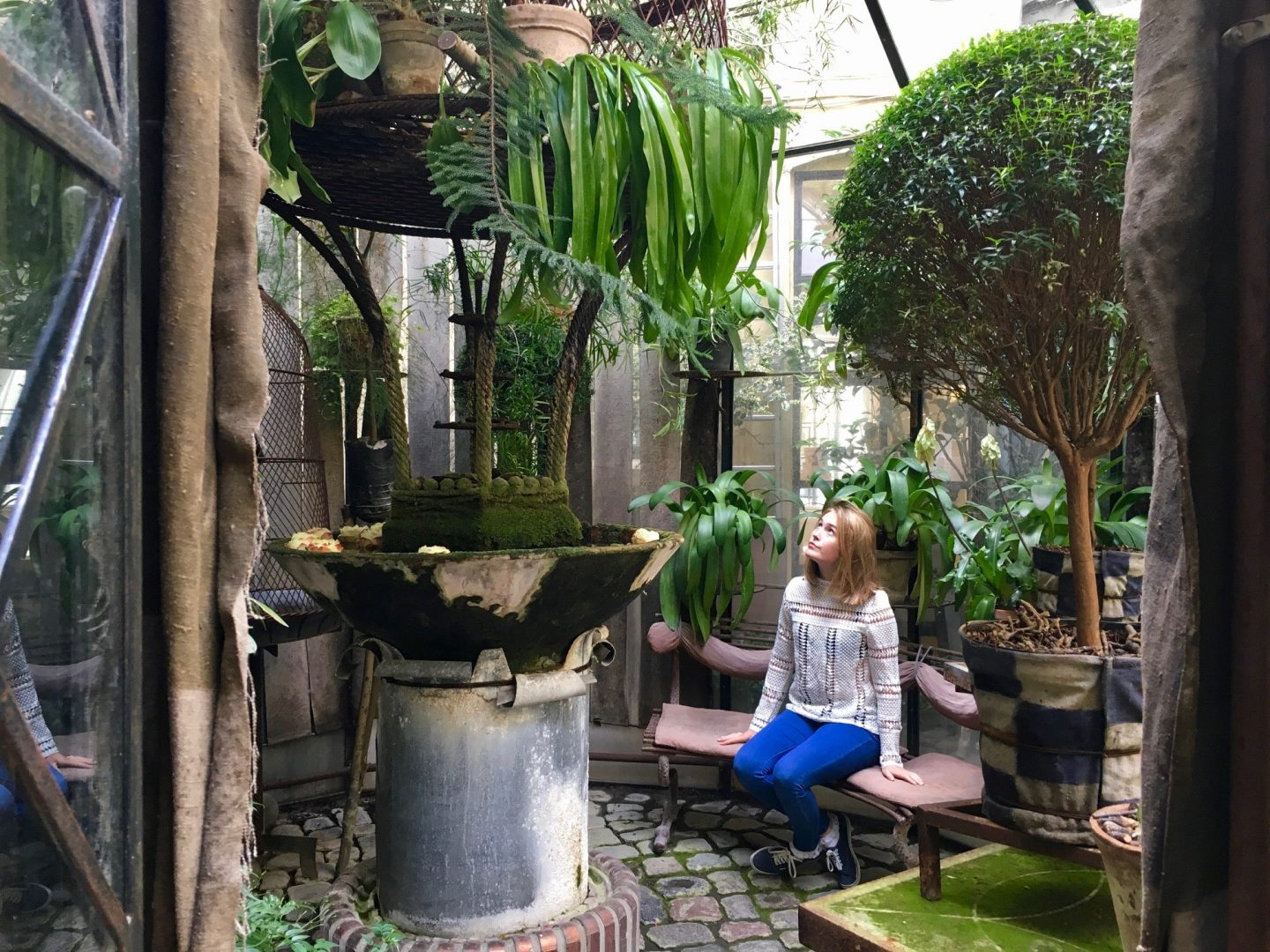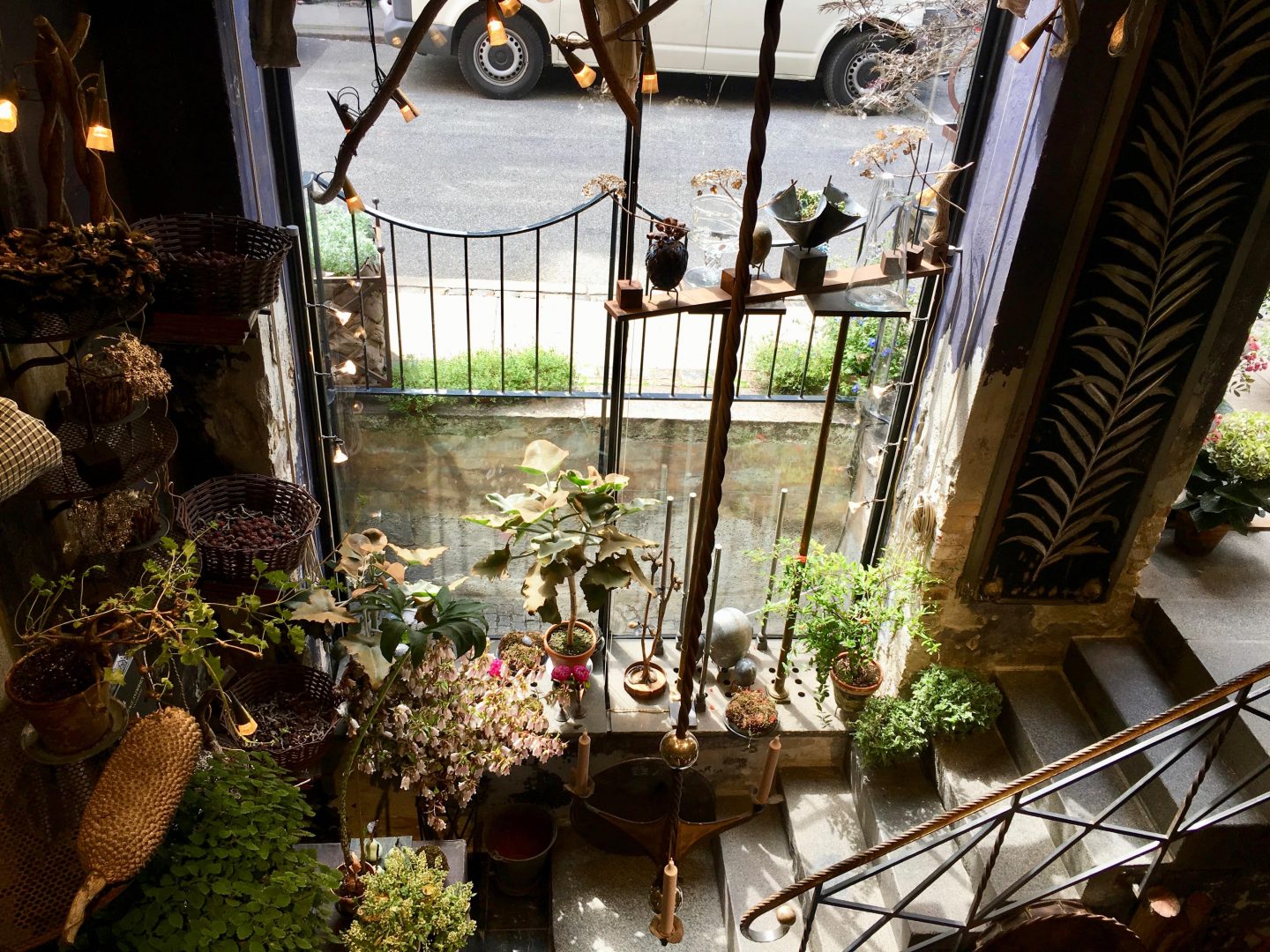 Whilst this road trip included a great deal of driving… it also consisted of miles upon miles of walking. Any pasta, burger, waffle, ice cream, carb-hefty deliciousness was almost definitely burnt off. Exploring a city by feet is by far the best way. And occasionally slipping off the beaten track, as I did in Venice last summer, always brings rewards… this time in the form of a golden doorway fit for a princess.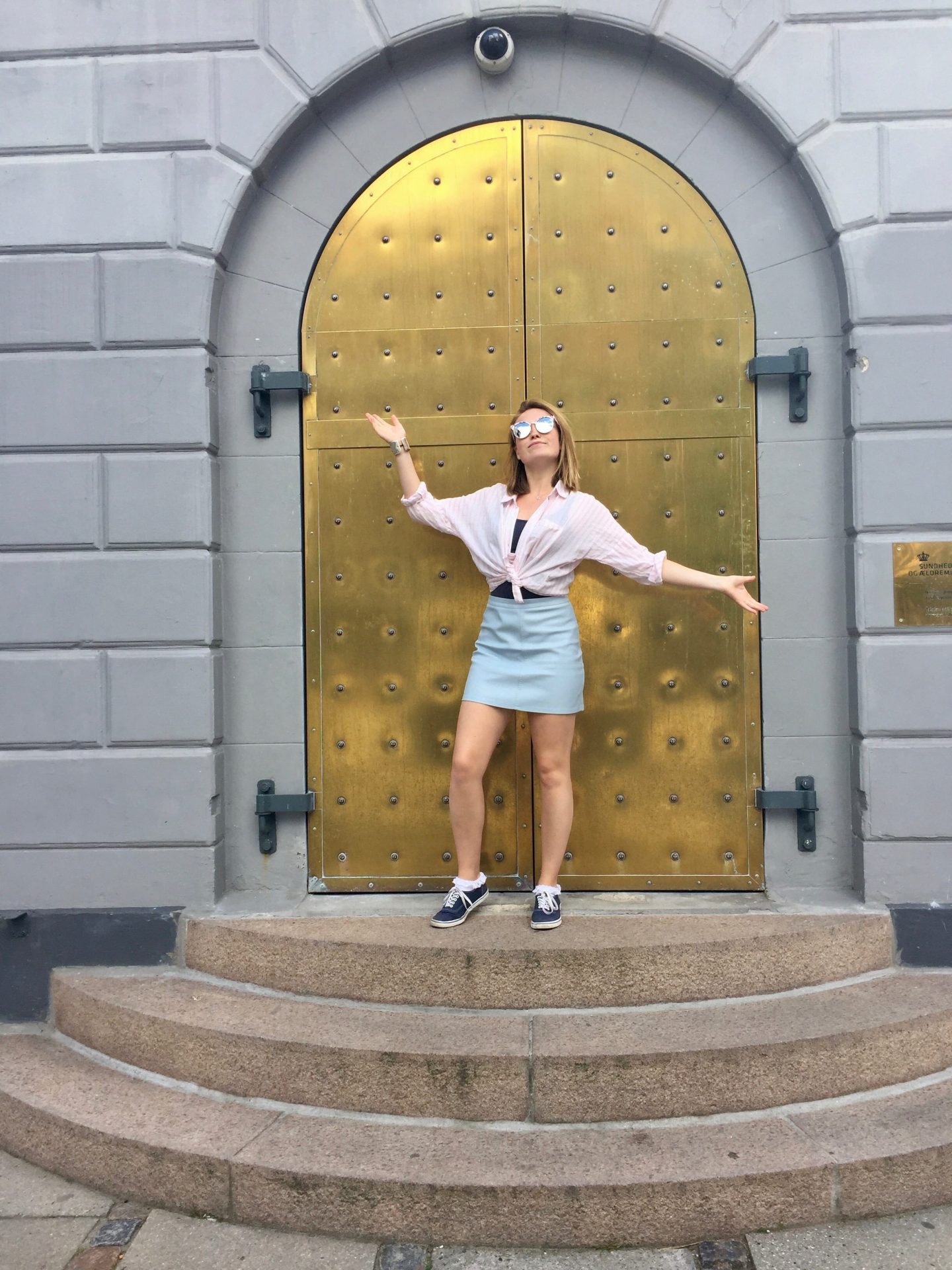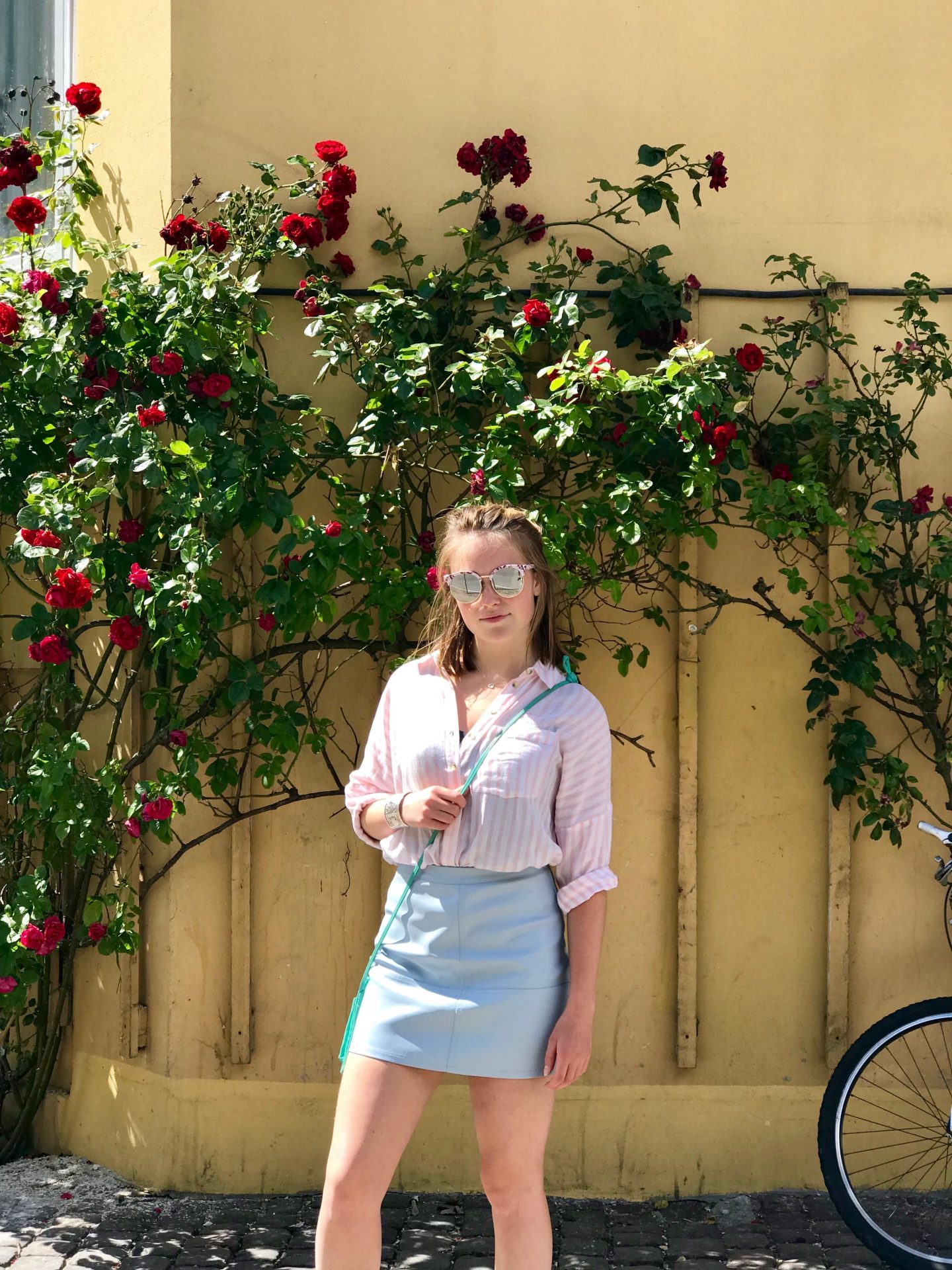 We wandered through parks (avoiding the garish but of course traditional Tivoli Gardens), to the mermaid, surrounded by staring eyes and cruise ships of a stupidly enormous size!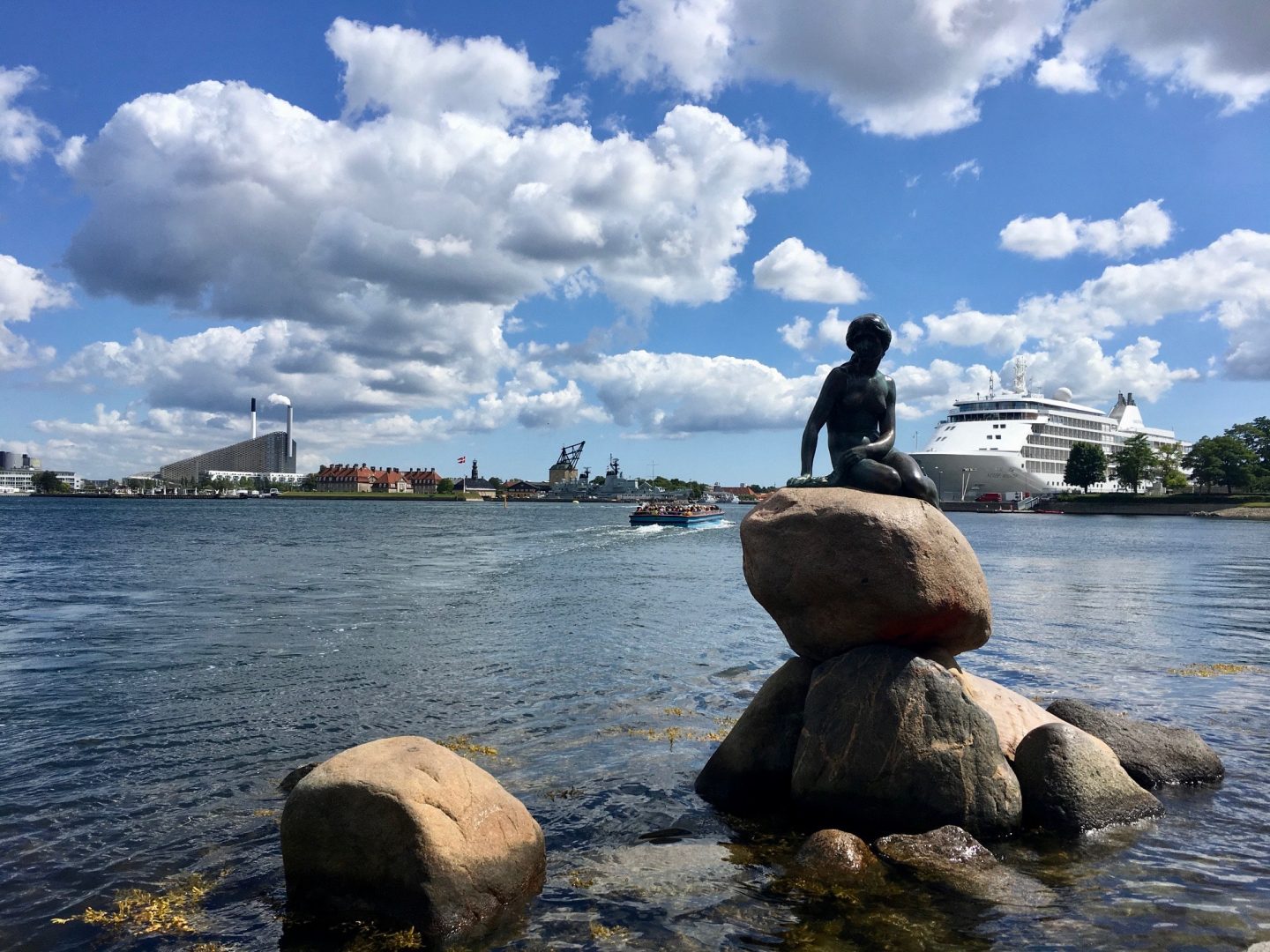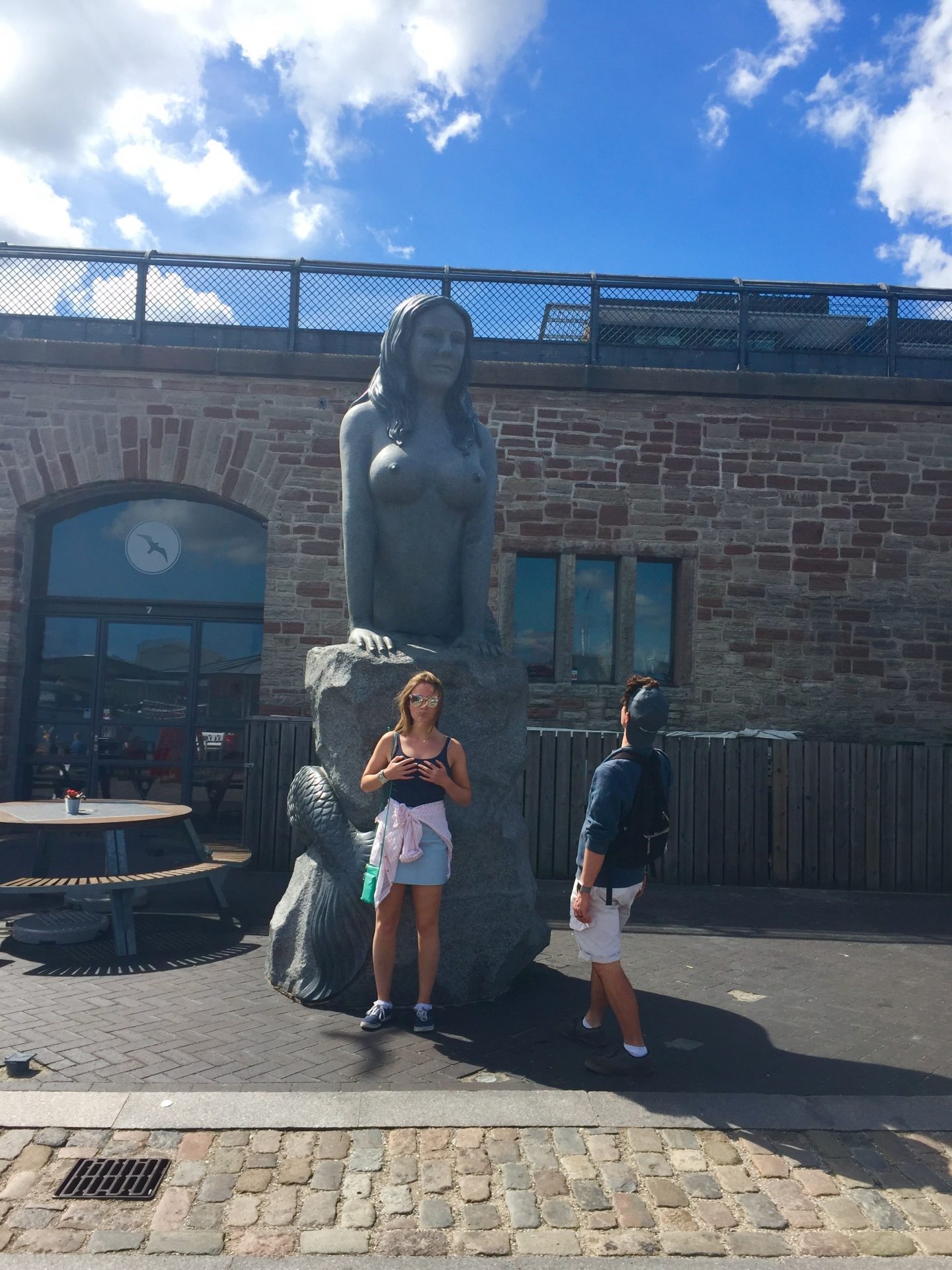 We saw modern buildings and old buildings. We gazed with loving eyes at the vast array of delicious street foods on offer at Papirøen (or 'paper island', named for its collection of street food and art galleries), at which I eventually chose a hummus, falafel salad complete with spicy fries to dip.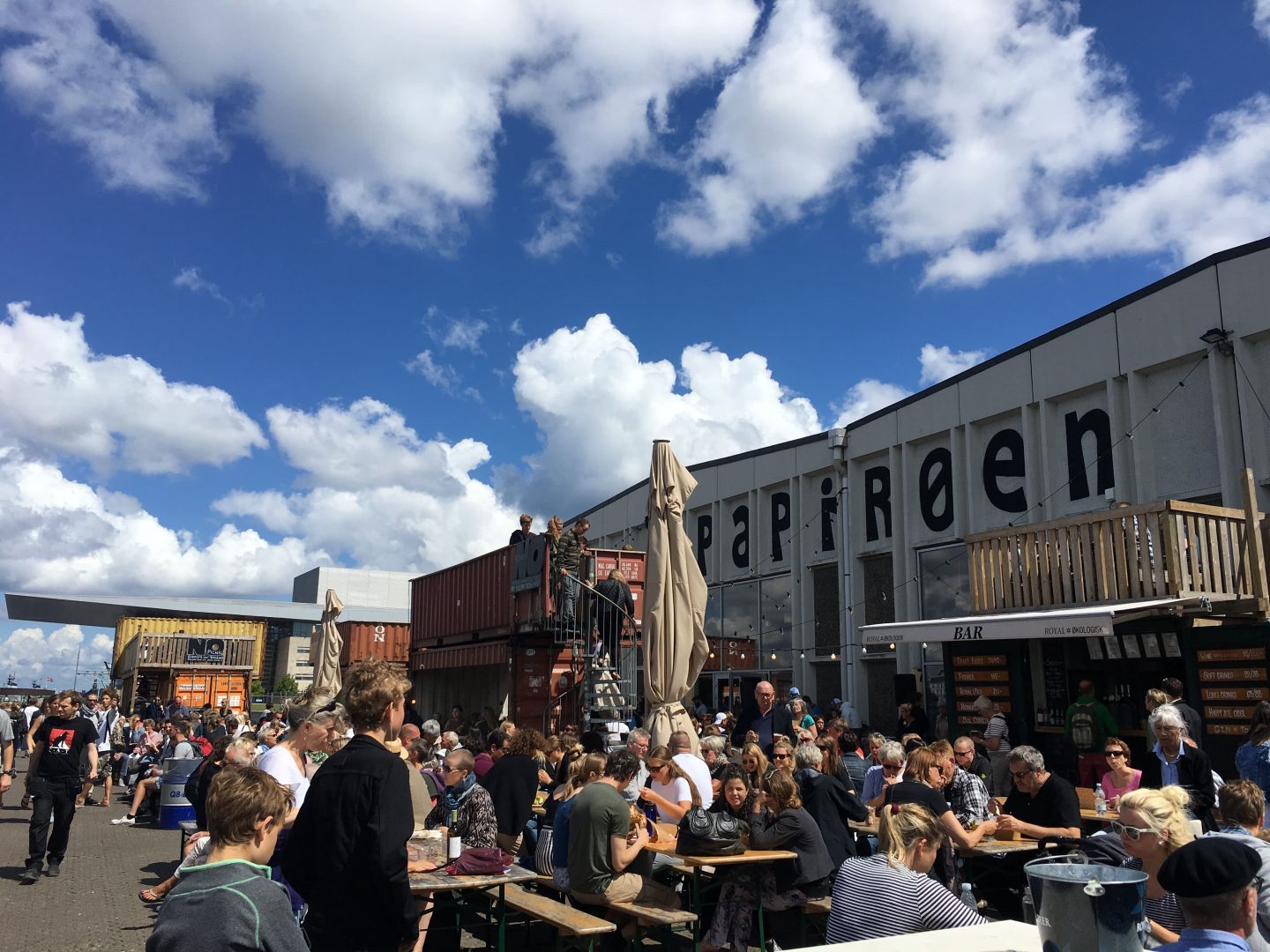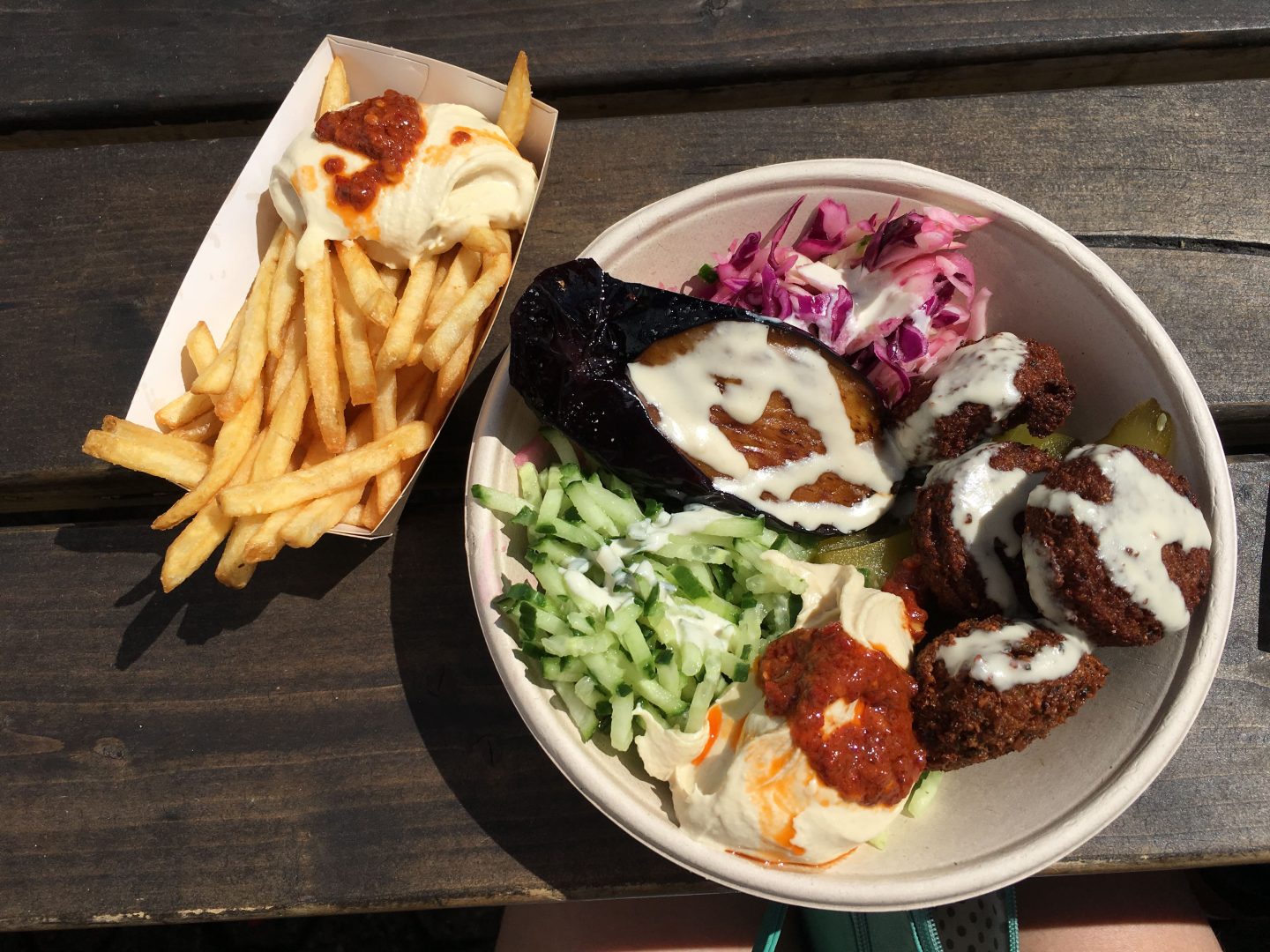 We hung wishes from Wish Trees set up by artist Yoko Ono. And whilst you aren't supposed to tell people your wishes, this was a place to share them.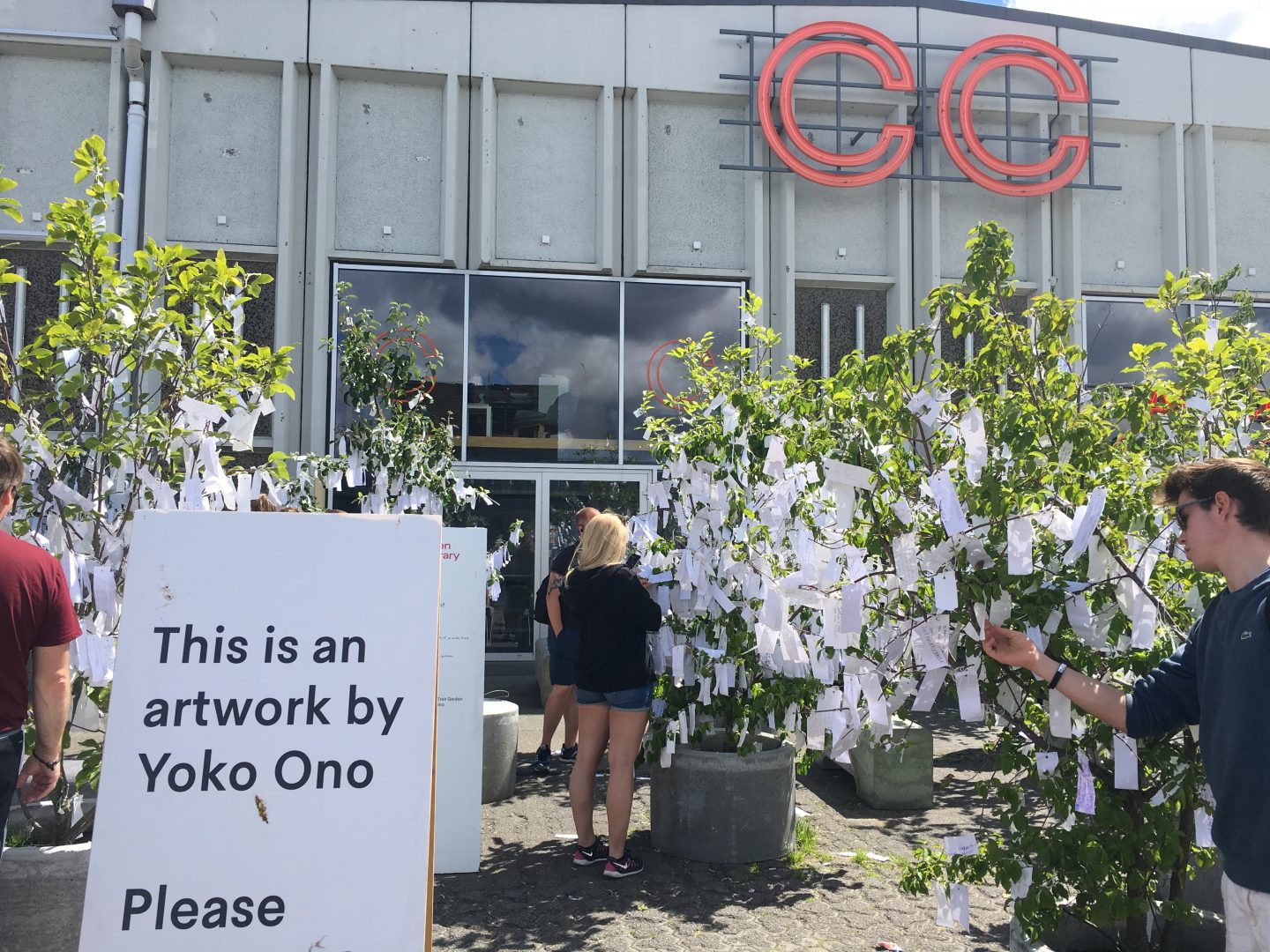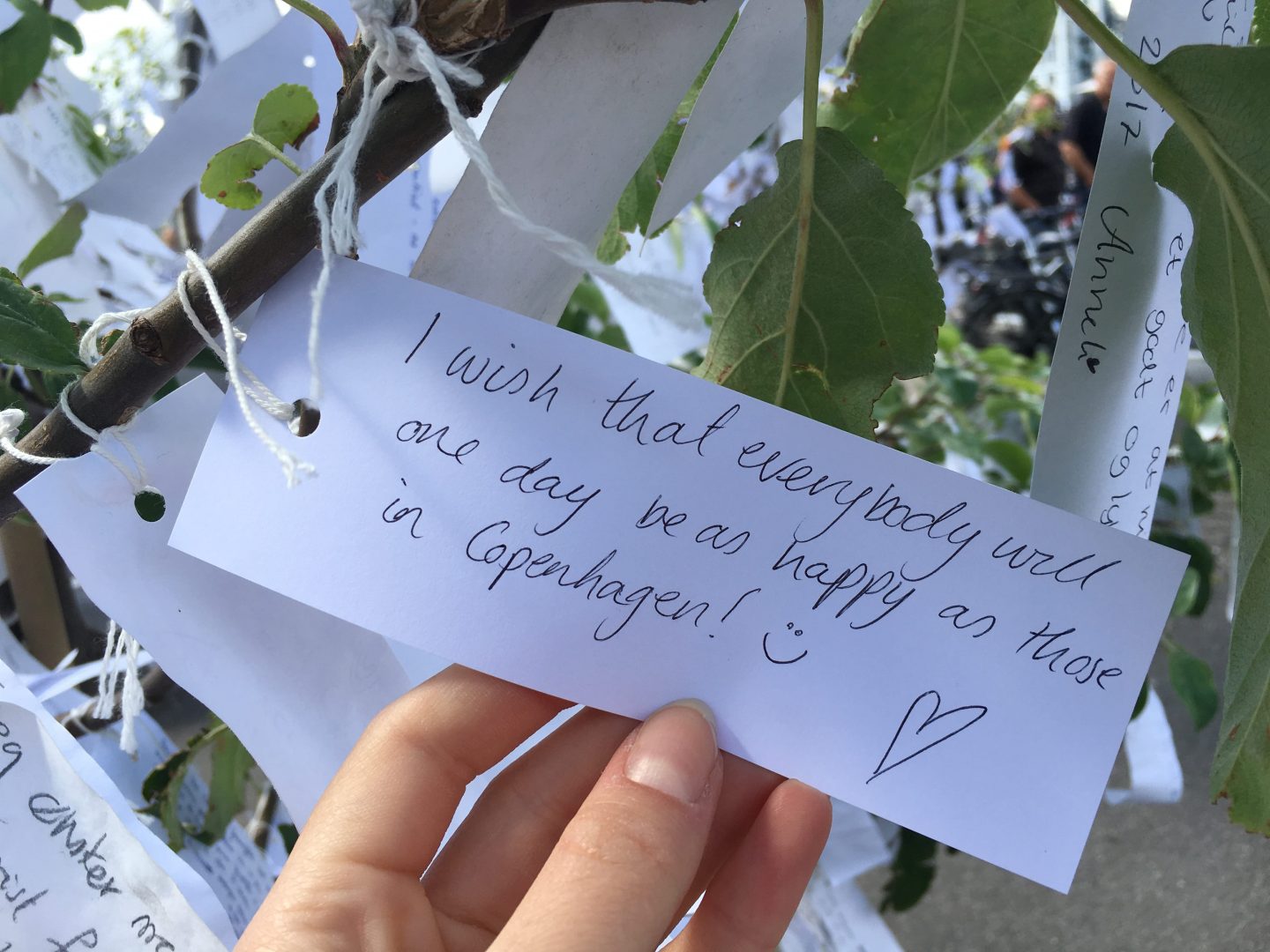 For a one off experience, I insist that you brave the tower of the Church of Our Saviour. This is a tall speer which can be climbed for a very reasonable price. However… you must climb up the outside: a spiral staircase that narrows to a point at the top. I am not usually too terrified of heights, but I felt genuinely sick at the top- looking either up or down was absolutely not an option. My poor dad, who hates heights, clung to the railing for dear life, crawling with even less agility than Golum.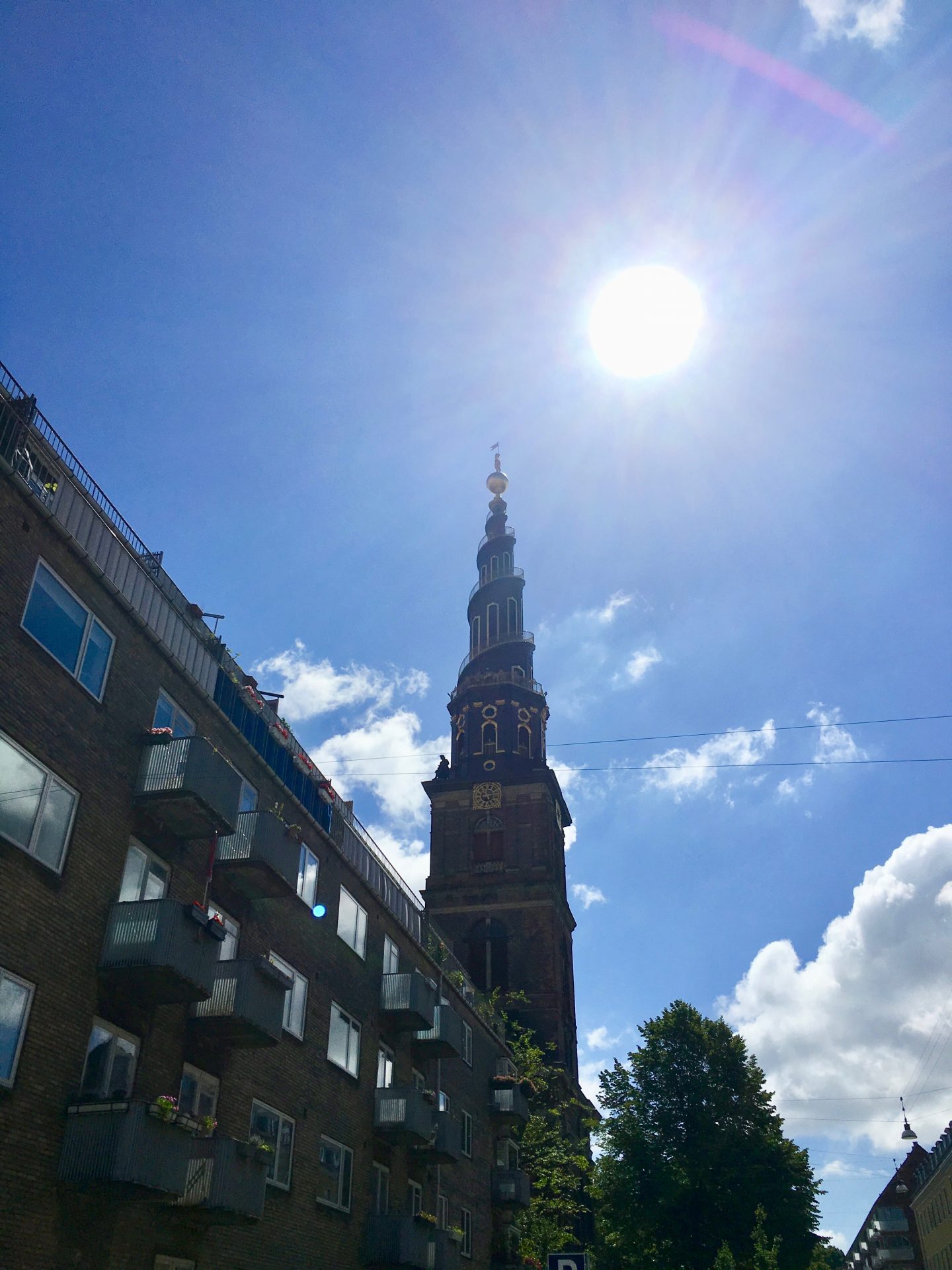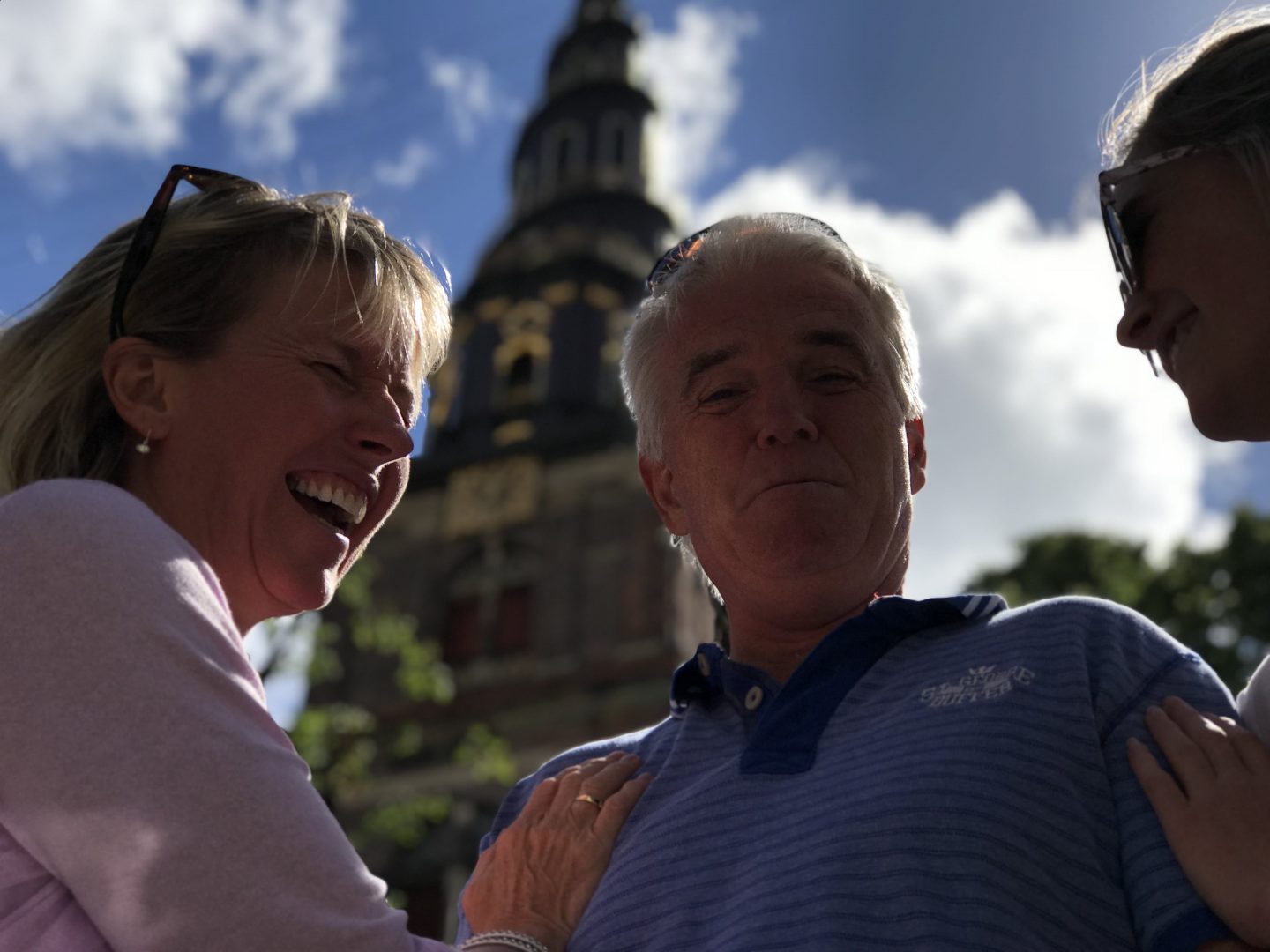 I briefly mentioned our Airbnb earlier. I have to hand it to my wonderful Mumma who organised this trip, for seeking out the most beautifully designed homes to stay in. (But I suppose one can expect no less from an interior designer!) We stayed in a mansion flat just off Hans Christian Andersen Boulevard (of course). It was filled with quirky wall designs, accessories, instruments and books galore… talk about a dream home- if I have a library like that when I'm older, I'll be dead chuffed.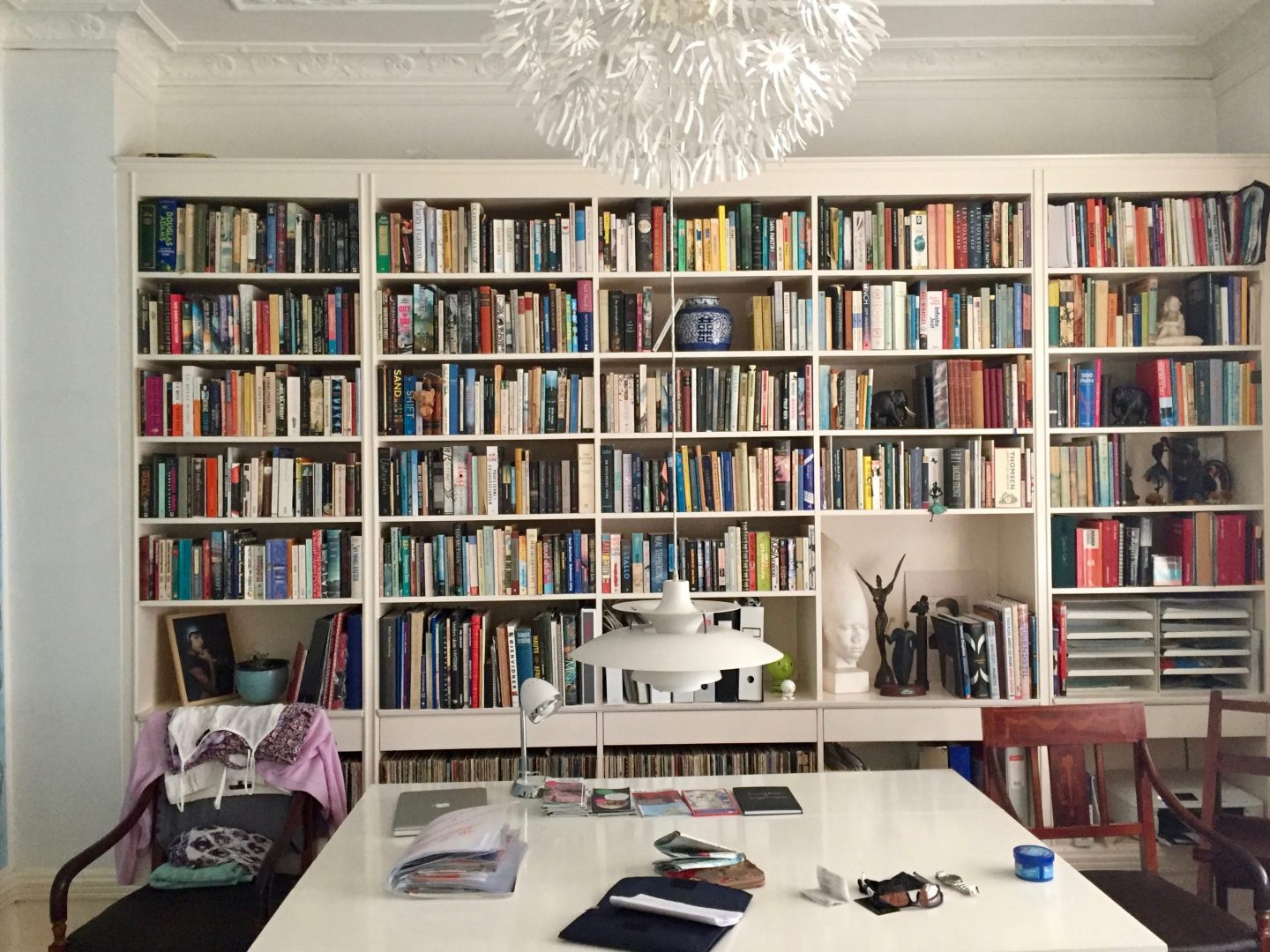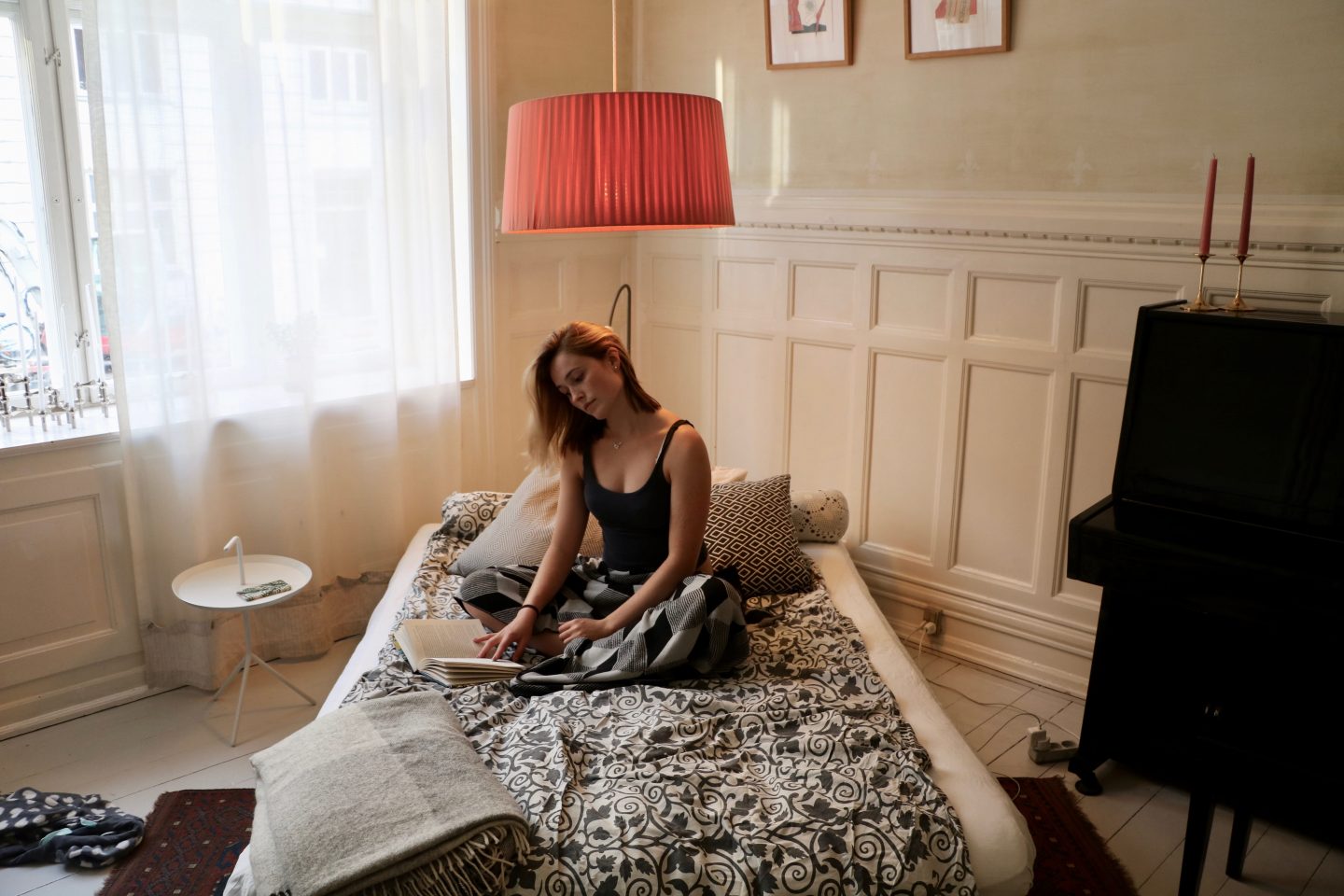 A brief note on the title of this post- some may instantly have started singing, just as we did at intermittent points throughout the trip. For Copenhagen is wonderful- it is perfect for a quick city break, or for longer if you can spare the time. It has everything- from river swimming, to beach houses, to historic and modern architecture; food; bars; theme-park rides; endless shopping; art galleries… you name it, happy Copenhagen almost certainly has it. But one more thing- its lightly on the pricey side… so, of course, we filled our roof-box with wine waaaaay back in Calais!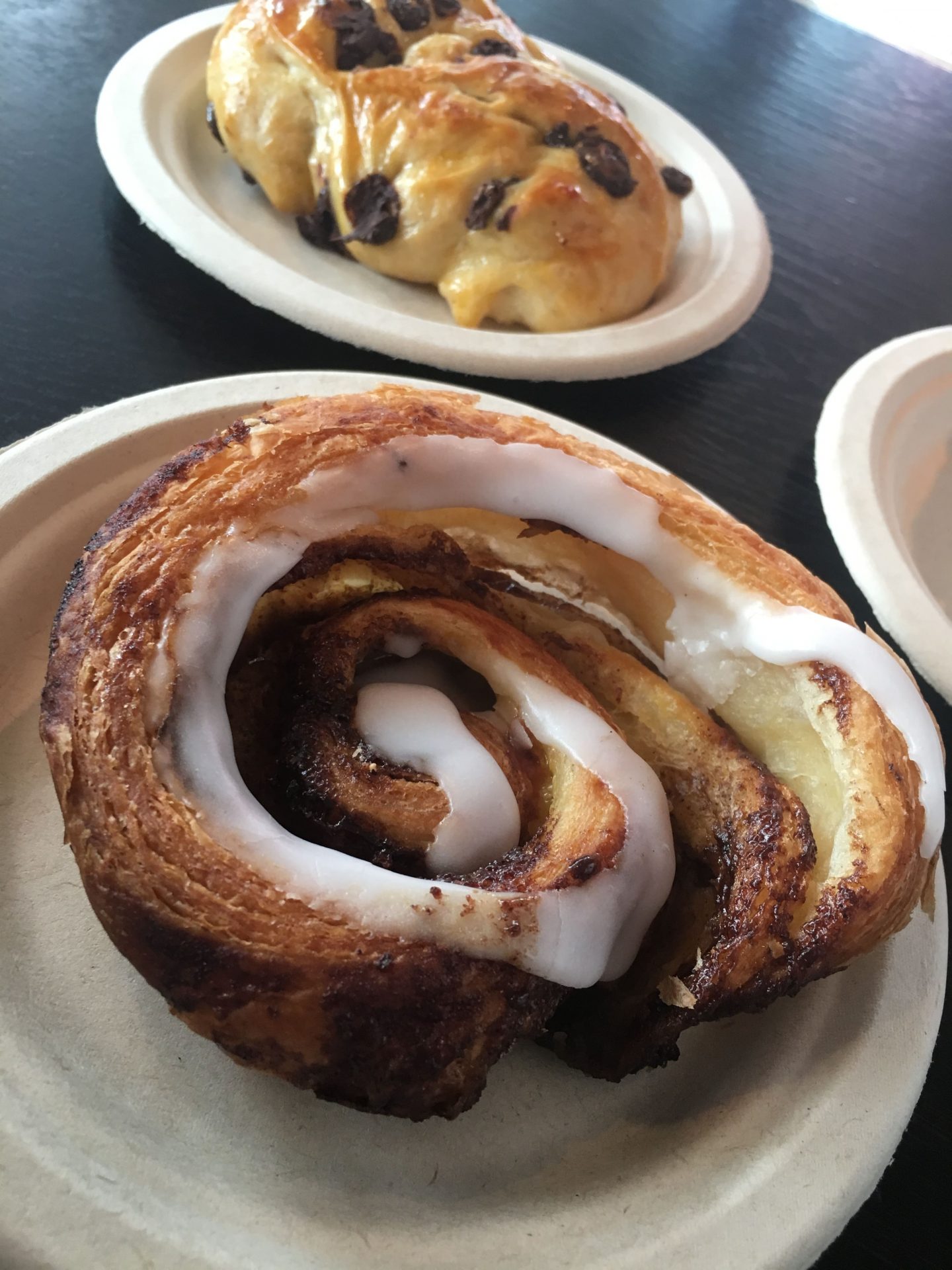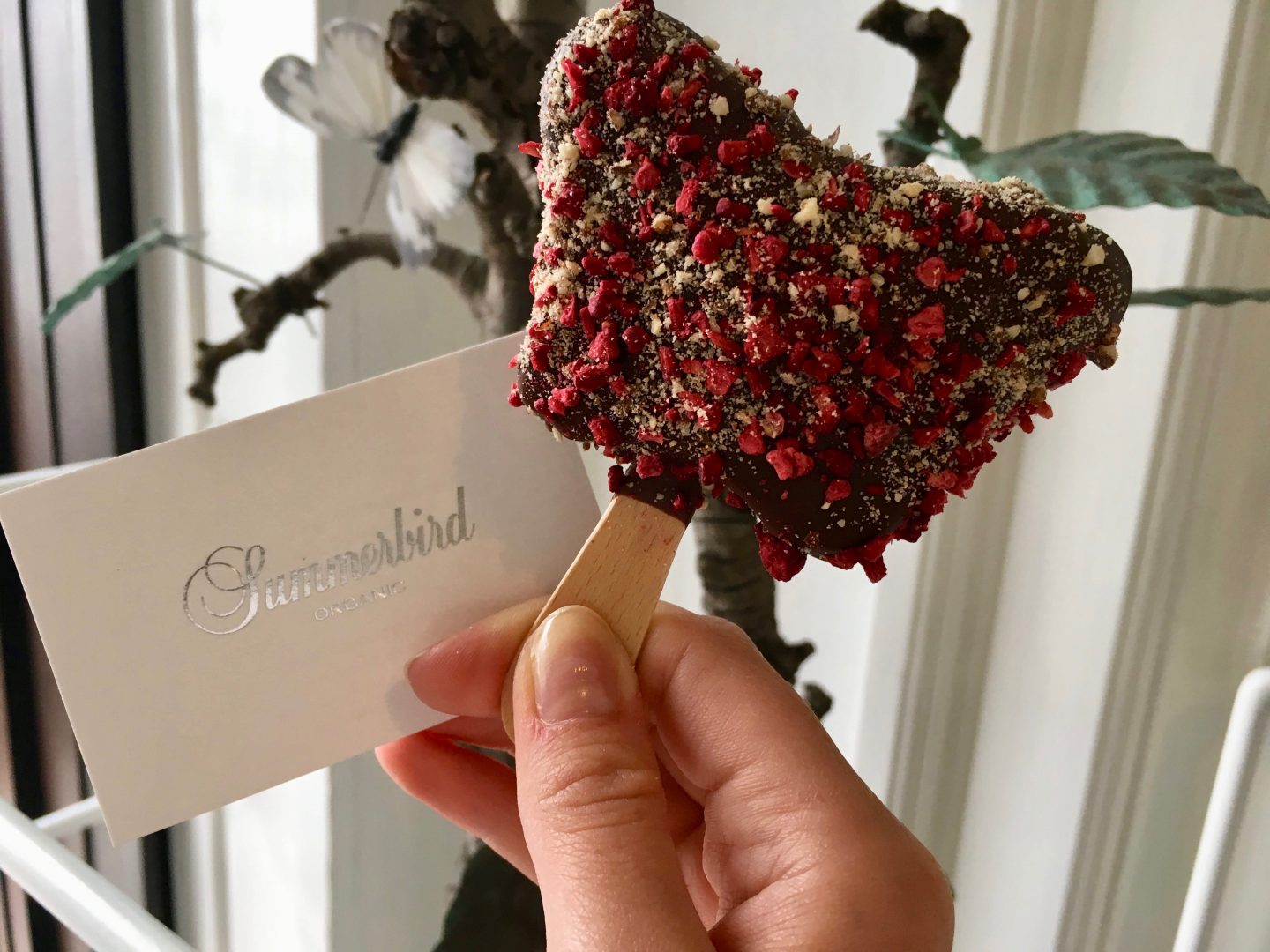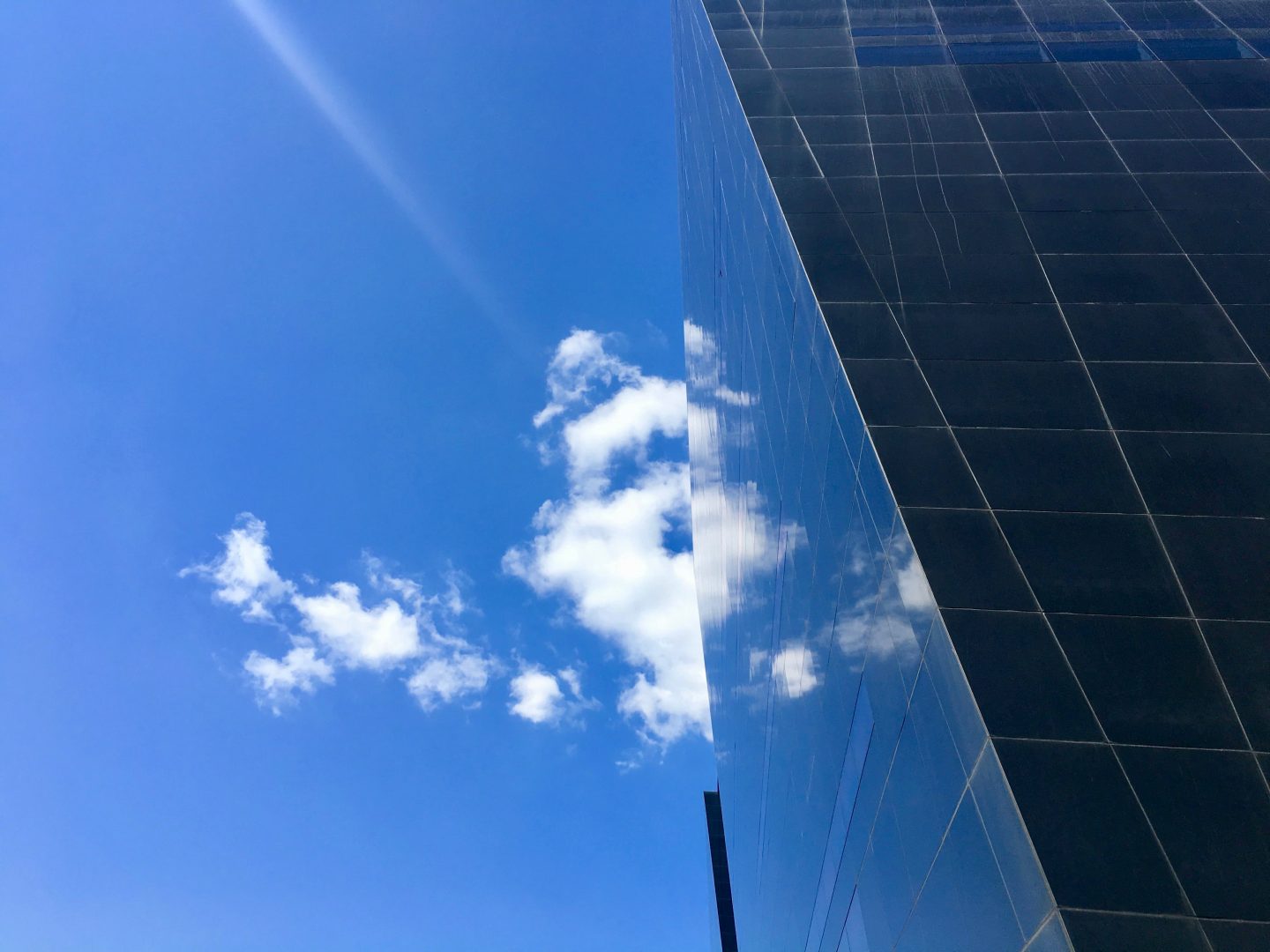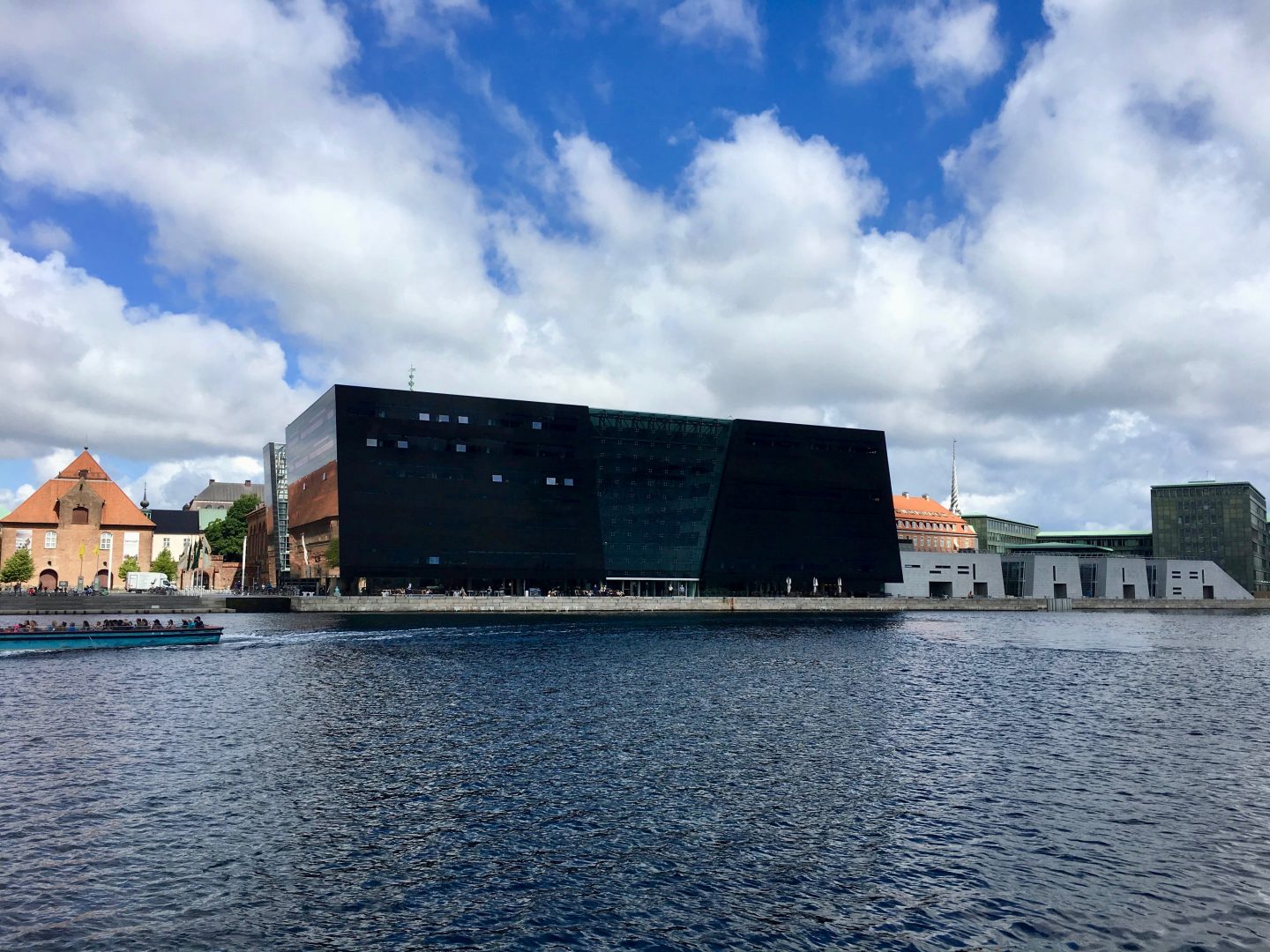 I realise this post has been pretty long… sorry! But also not sorry, its such a photogenic, incredible city, I need to do what it takes to convince you to see for yourself.