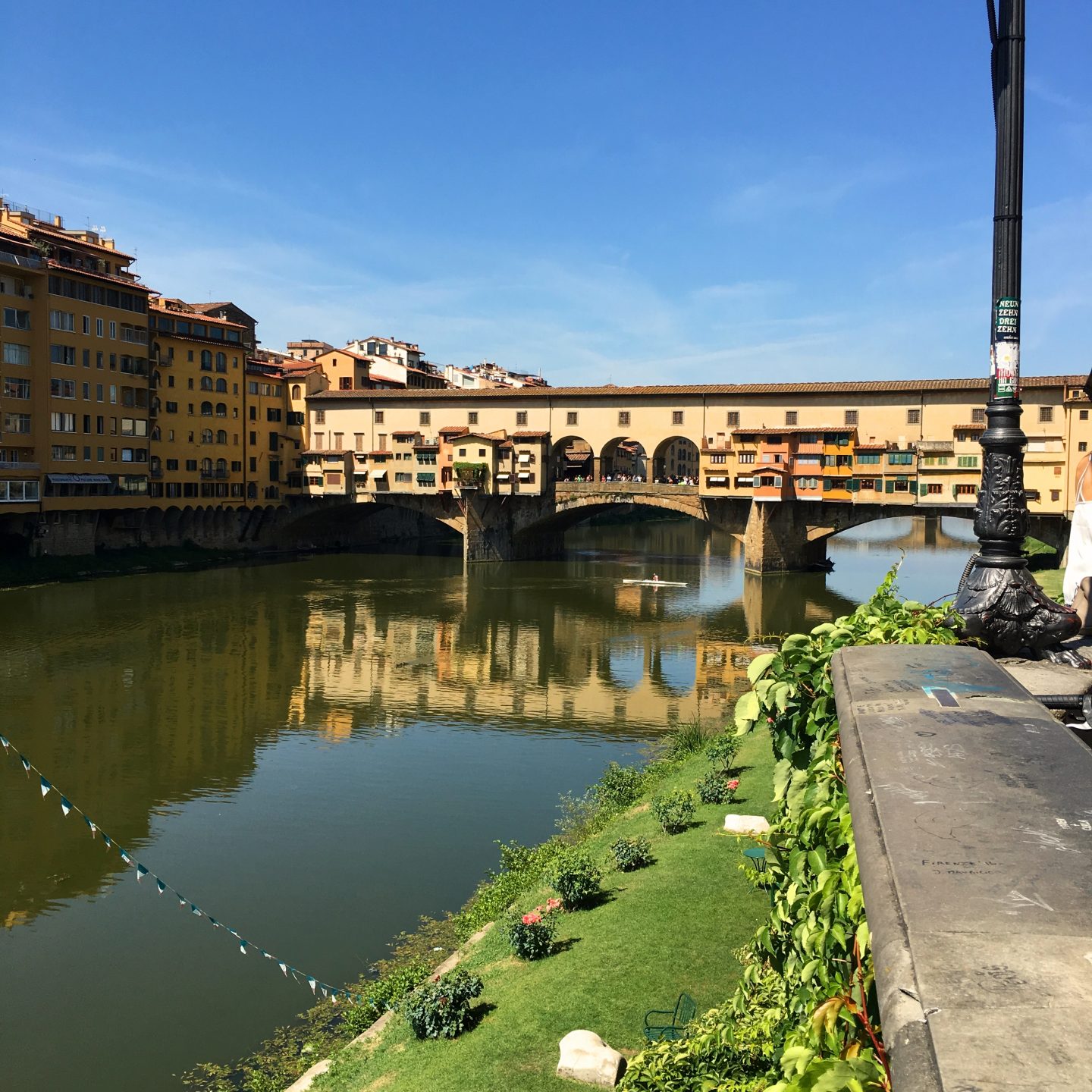 Reading Time:
6
minutes
In my last post I reminisced about the sunny wonders of Montaione, central Tuscany. However, my time in Tuscany was not entirely spent basking by the pool and eating pizza (although there was definitely a lot of this too). We took advantage of our central location and ventured out to the numerous hill-top towns and romantic cities that surrounded us, no further than an hours drive in any direction.
Our first excursion took us the towering town of San Gimignano. The hill top town is noticeable for miles around, not only due to its dominating position, but also for its 13 elegant towers. Once upon a time there 72 of them precariously crammed onto the hill top!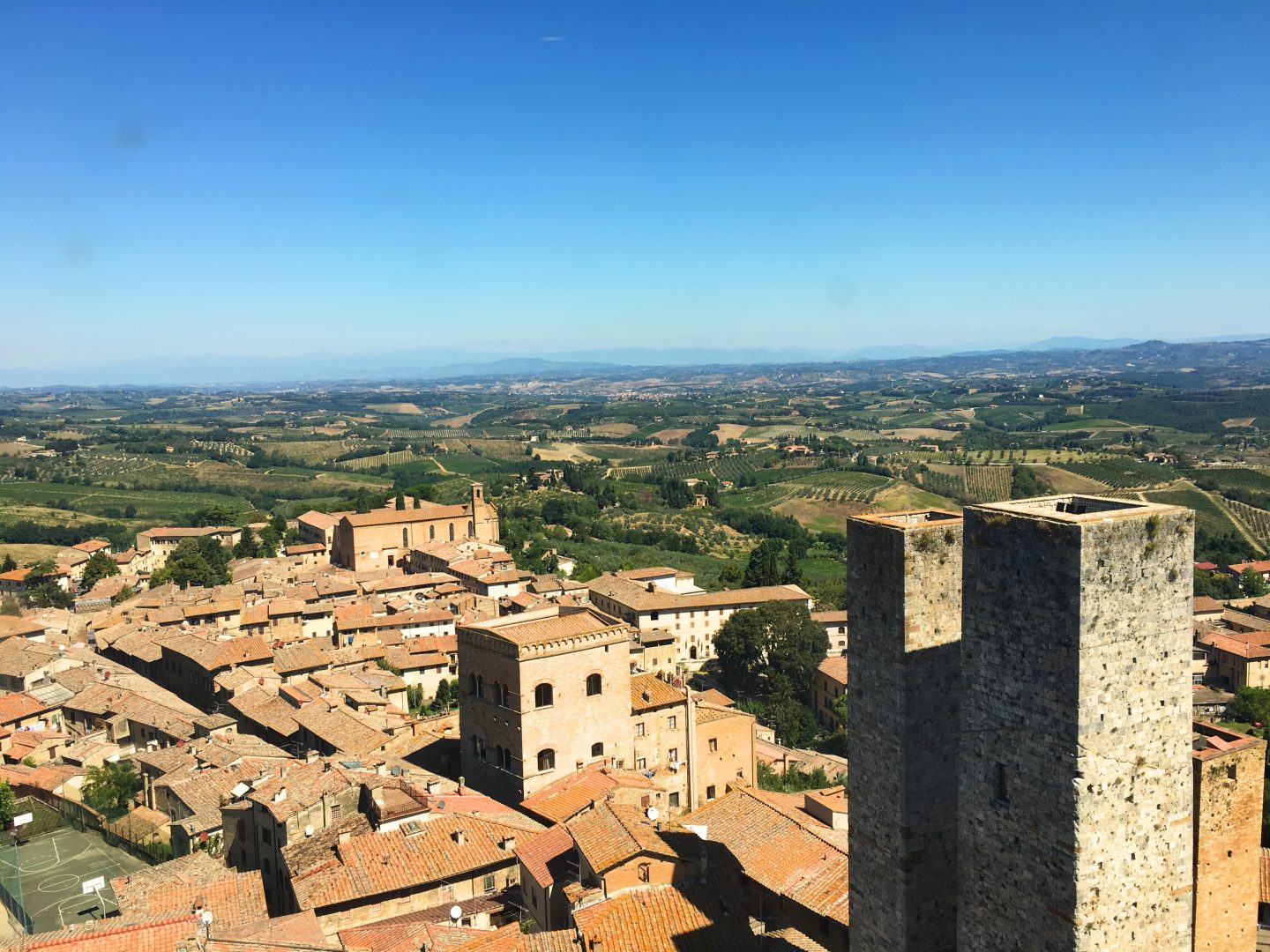 Apparently, there used to be competition between the rich families- the taller your tower, the more wealthy you appeared. I mean, it seems slightly ridiculous, but I have to thank them for it… Because we can now climb to the top of a few of them.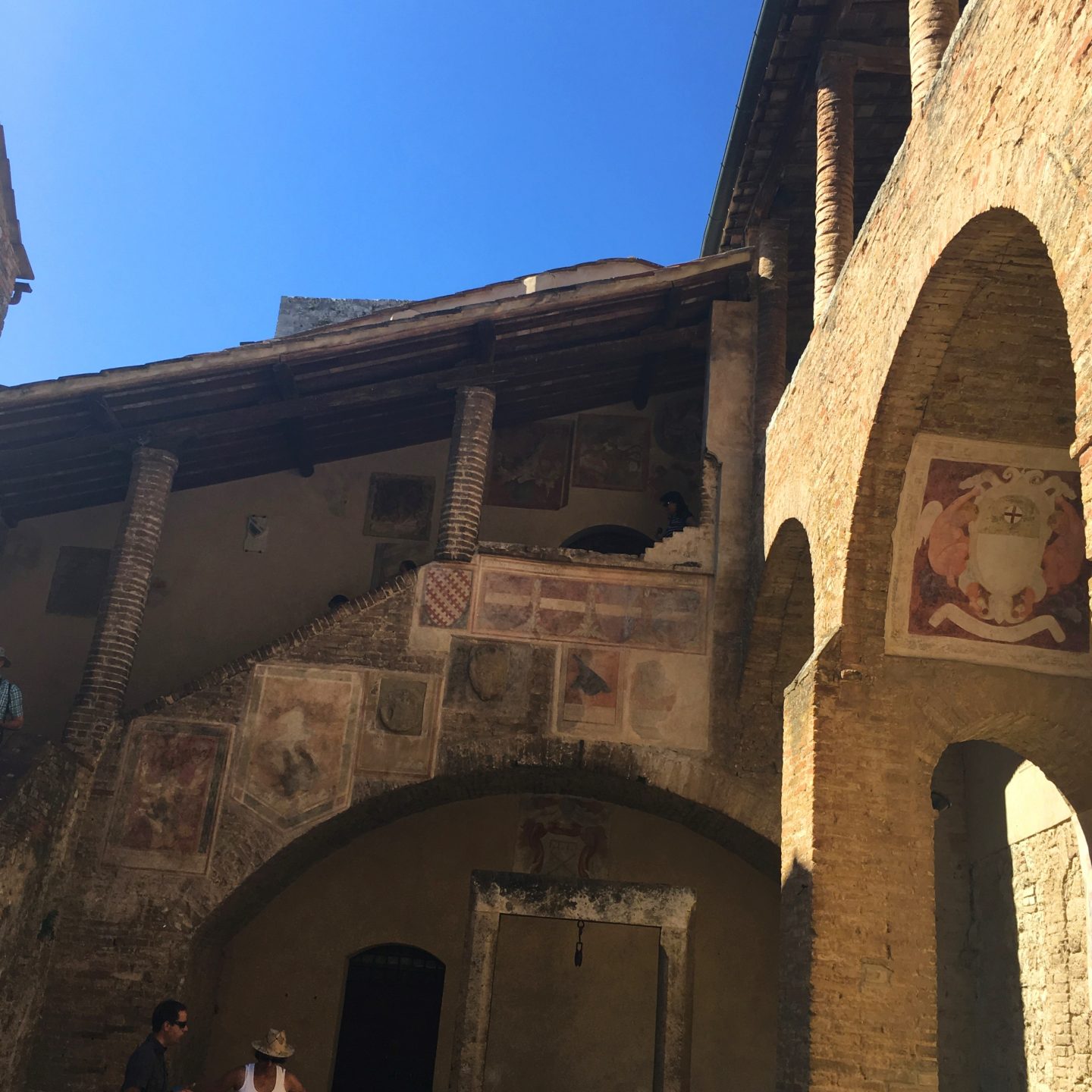 While the ascend up stairs after stairs is somewhat of a bum workout, the rewarding view from the top is more than enough reward.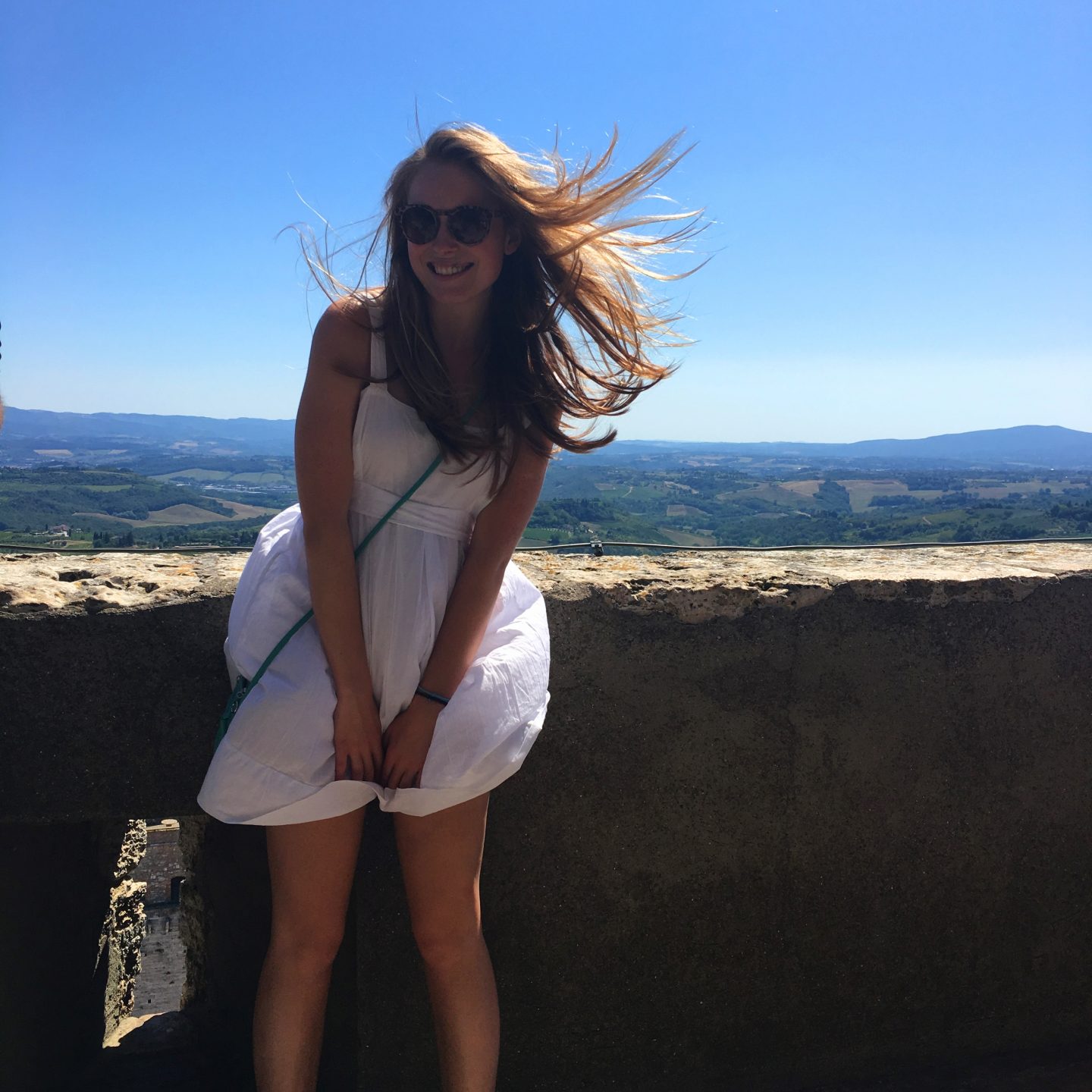 Descending once again we scouted out a treat to reward our climbing efforts. Unsurprisingly, as with anywhere in Italy, one is spoiled for choice of grazing grounds in San Gimignano! We stocked up on pizza from a fabulous 'pizza-parlour' type effort. Even fast food is incredible quality in Tuscany!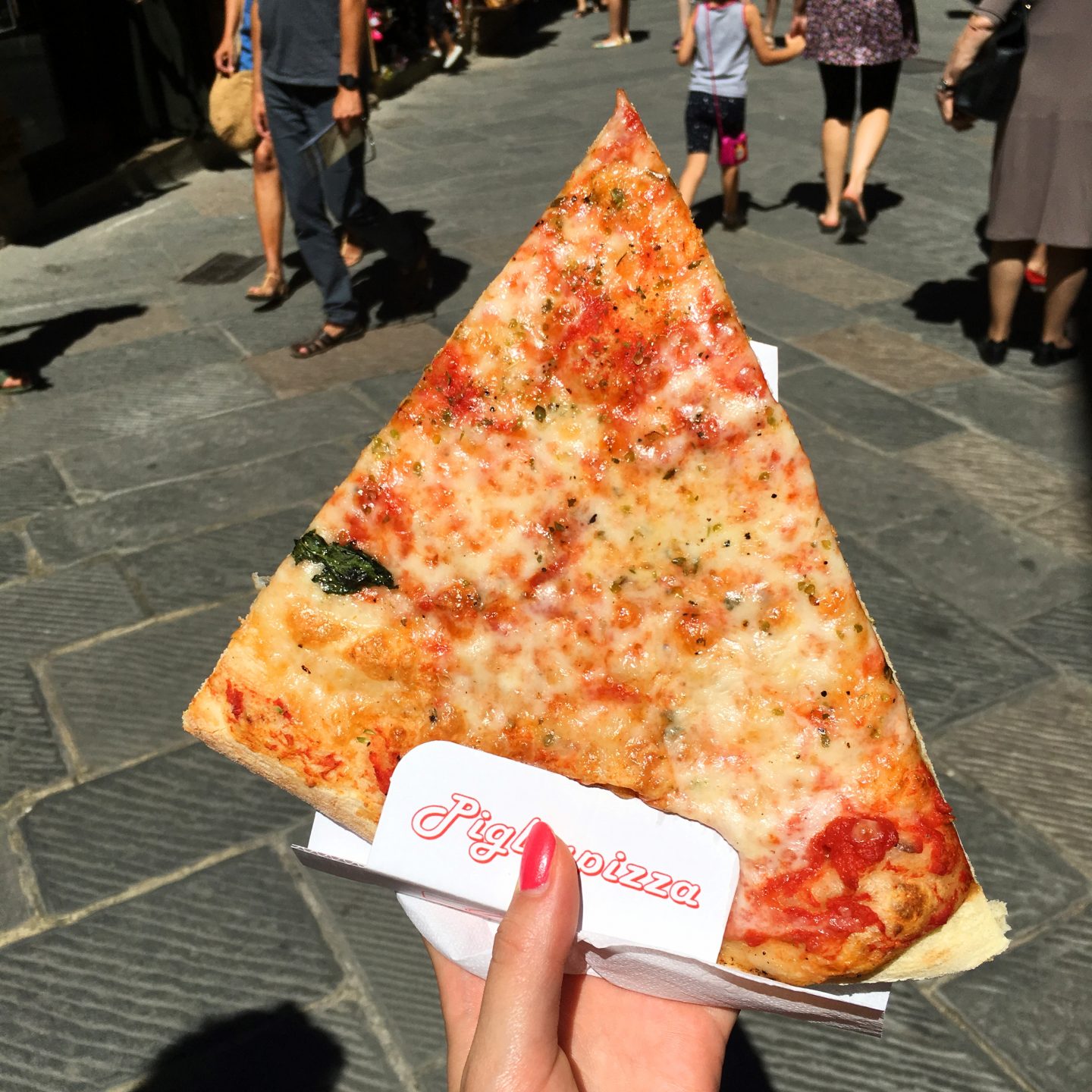 We finished off with a mega chocolatey Sunday from one of the many cafe/ice-cream parlours that line the streets shaded by the great towers that overlook them.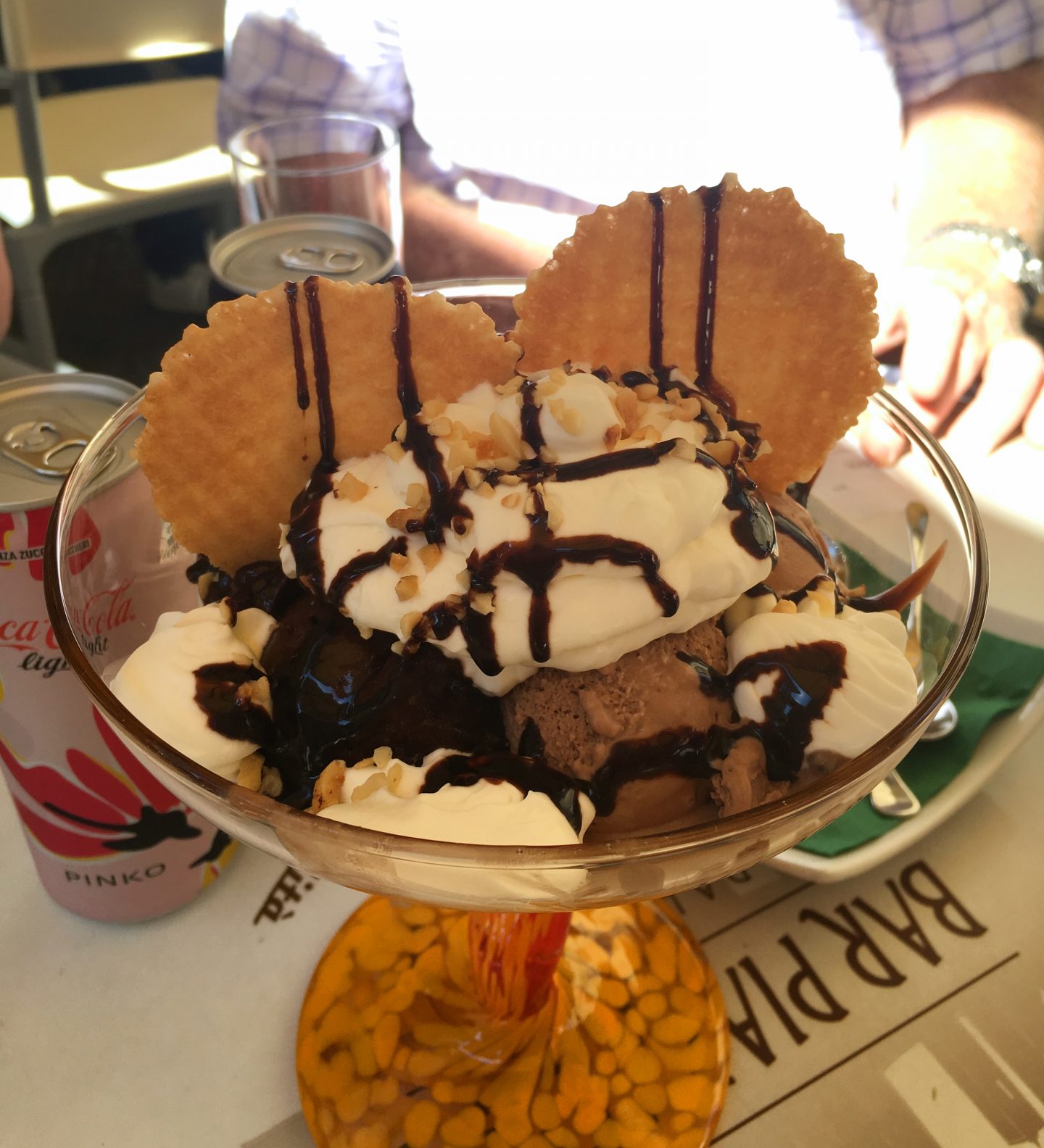 Another of our adventures took us on the hour drive to the cultural city of Florence. Owing to its abundance of art history and architectural elegance the Tuscan capital had been at the top of my mum and I's bucket list for years.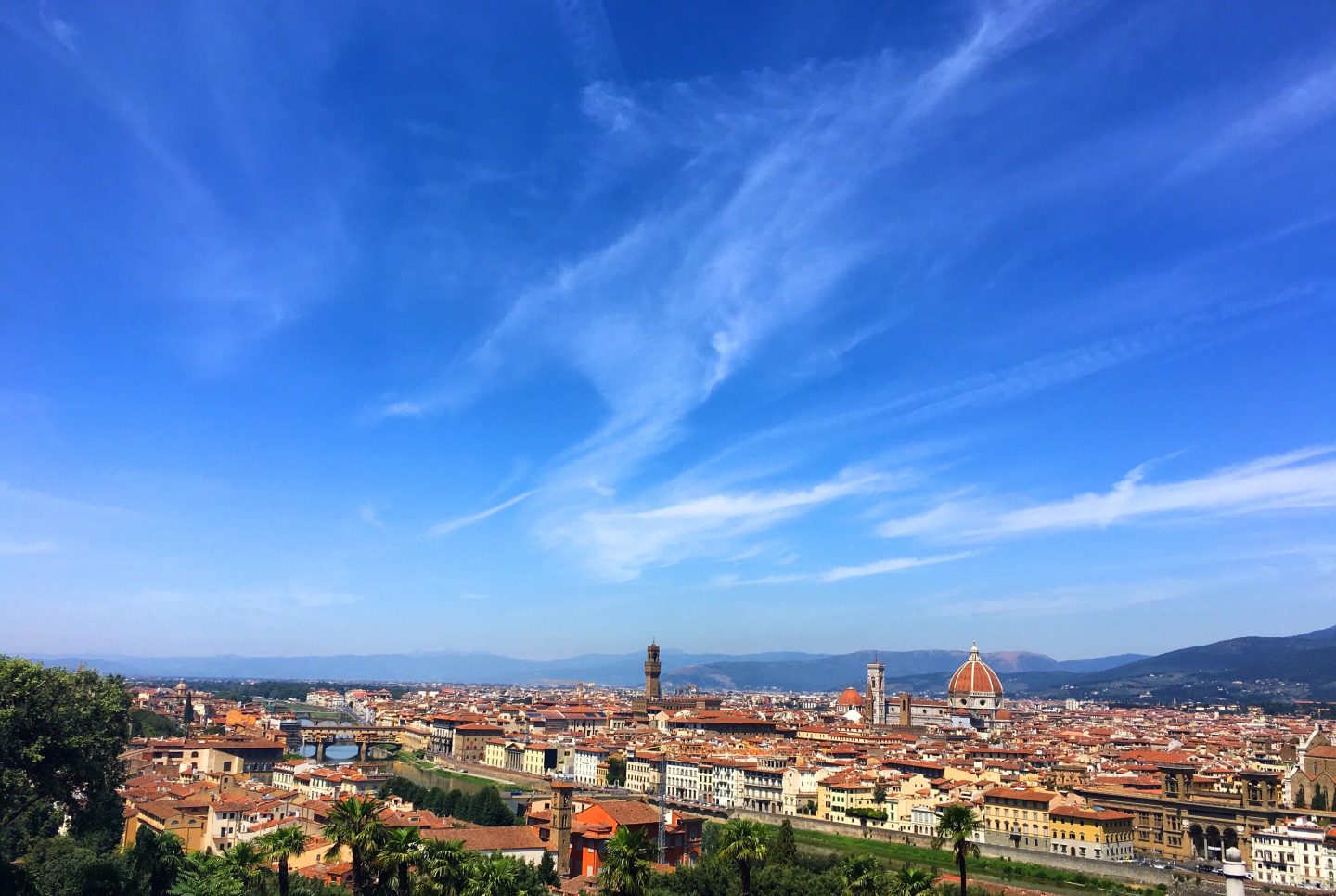 We were not quite so successful in achieving all that we had hoped to, however. Having queued for and hour and a half (peak season), we reached the entrance to the famous Cathedral and Duomo. Only then did we realise that we hadn't covered our shoulders or knees and thus the beautiful aesthetics of its artistic interior was wasted on the passing eyes of my dad and brother.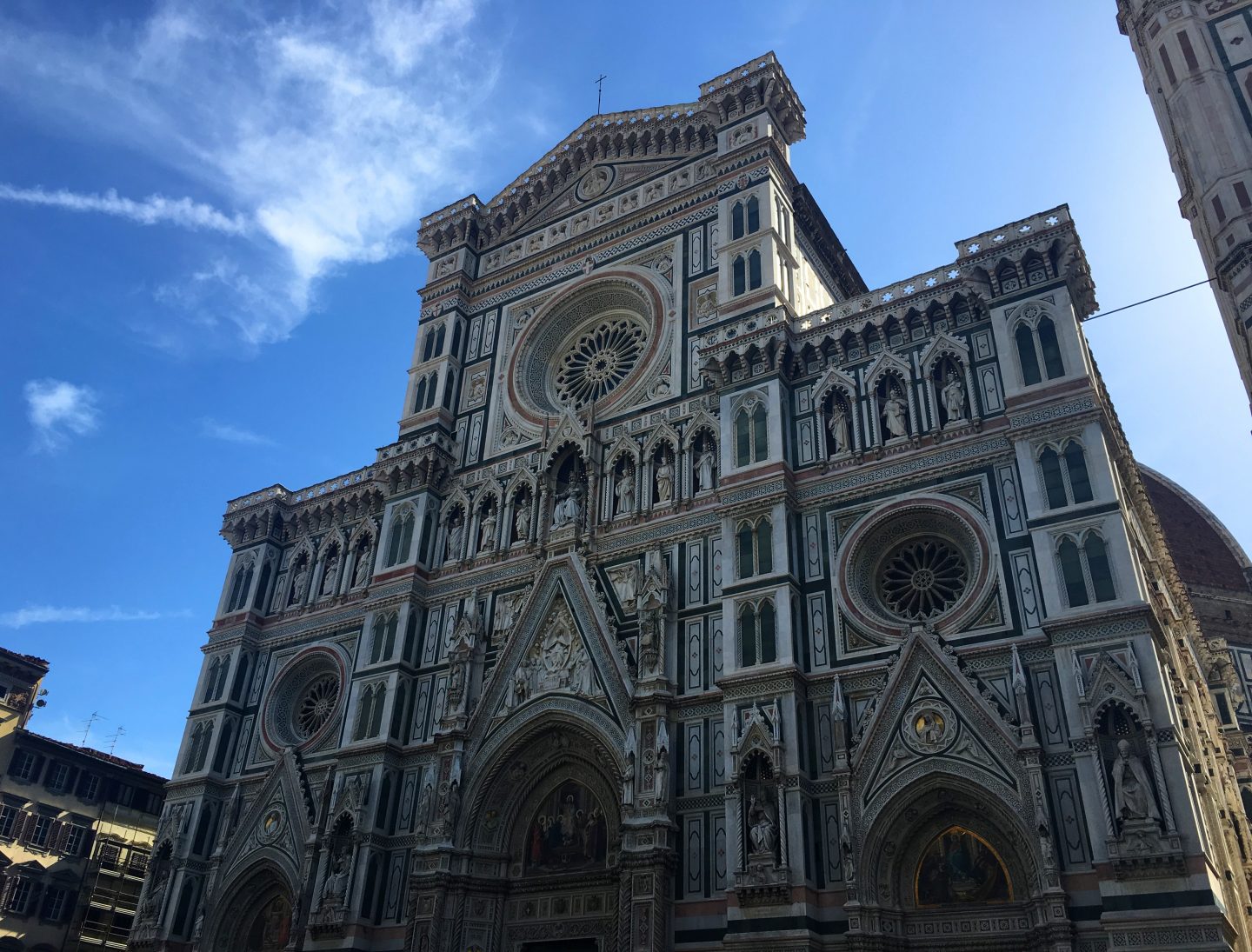 This is not to say, however, that the exterior was anything close to disappointing, it was incredible! We battled through the crowds on the Ponte Vecchio, admiring and dreaming of the beautiful, the outrageous and the delicate jewellries that its traditional boutiques boasted.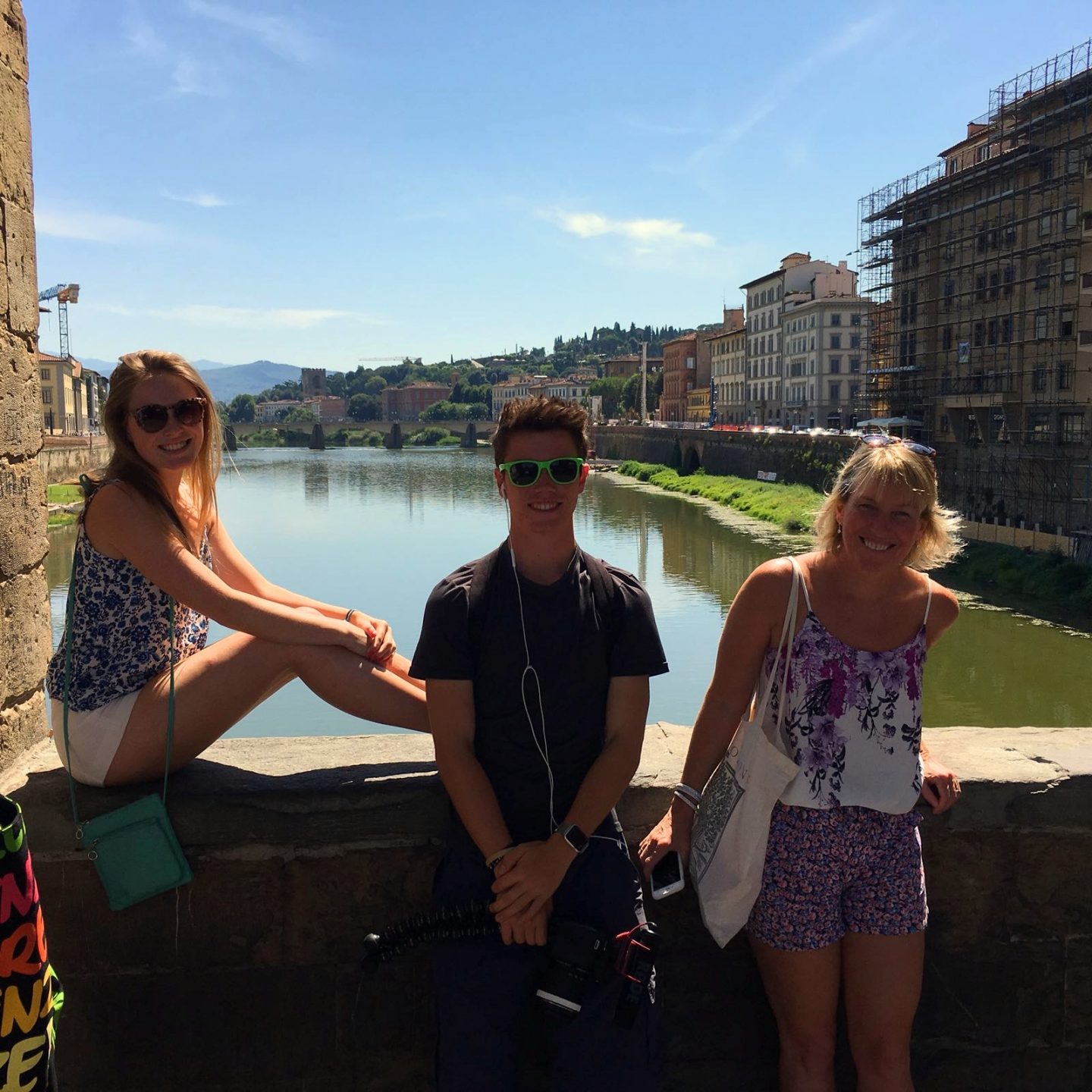 Being peak season, the queues for the Uffizi gallery were somewhat beyond consideration, we admired the sculptures and architecture surrounding it, but swore to visit the city again at a more out-of-season time.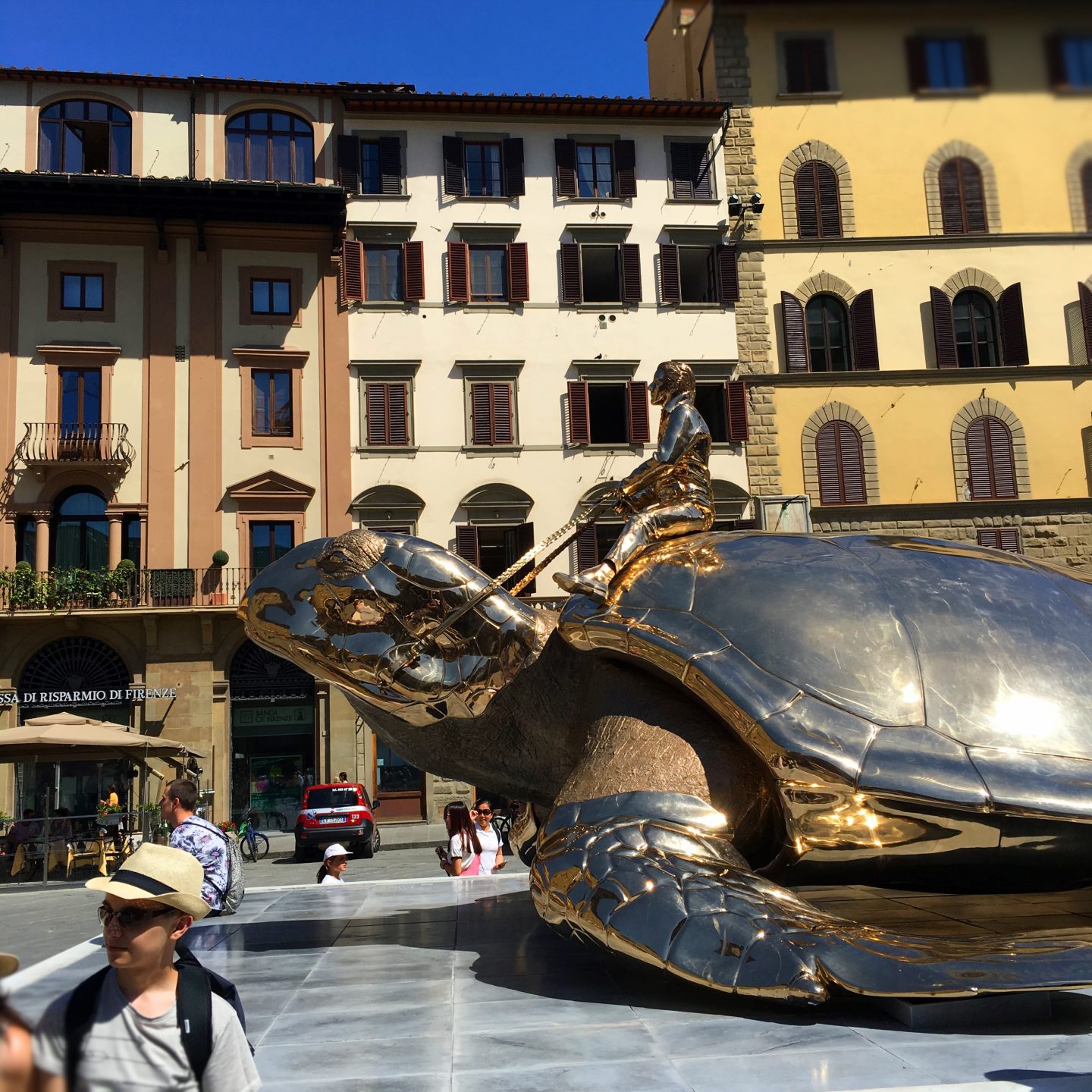 We made up for our lack of artistic culture by participating in a bit of high fashion… And by that I mean we had coffee at the Gucci museum and cafe…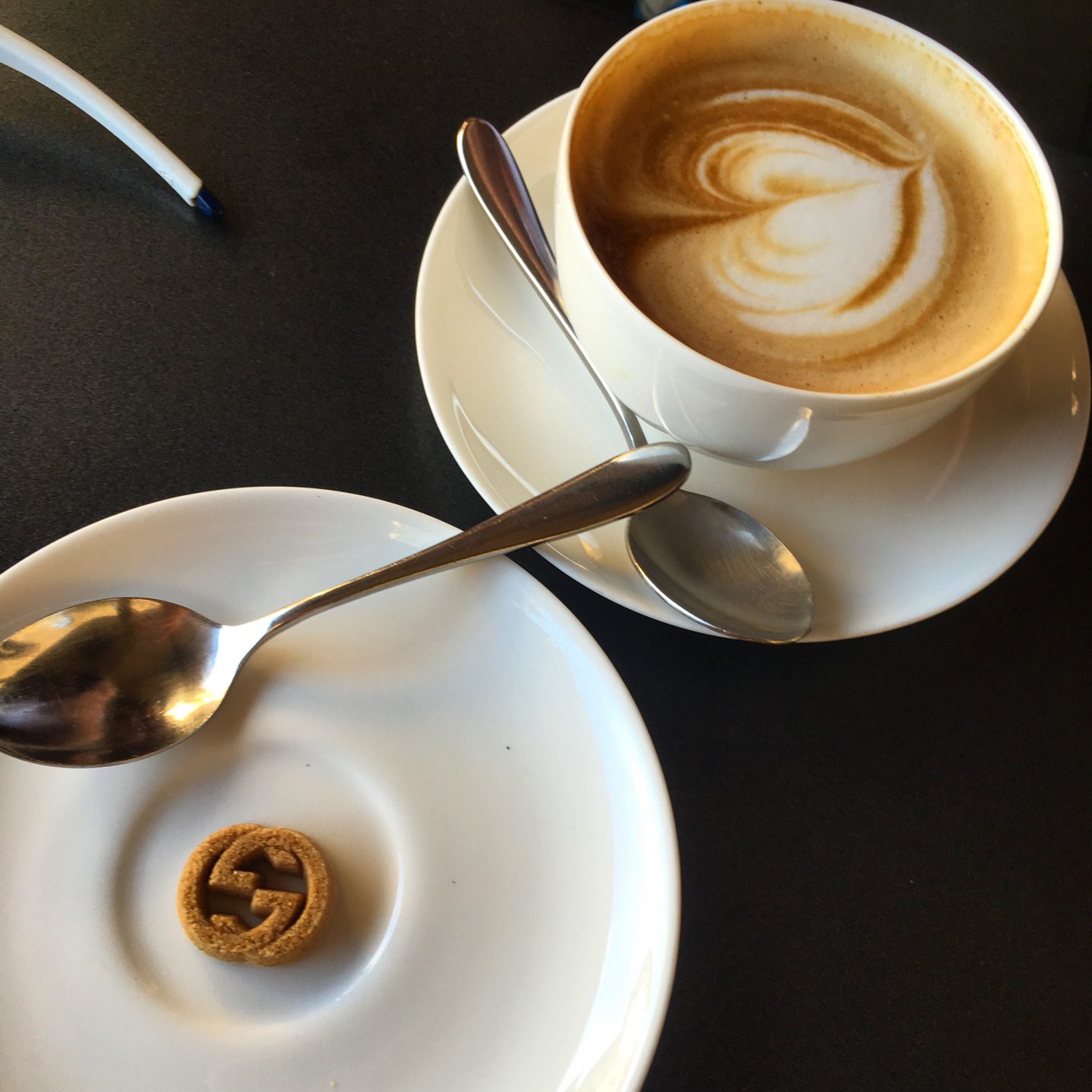 While high season may be extortionately busy, it didn't stop us wandering off the beaten track and finding the hidden gems lurking amongst the back streets.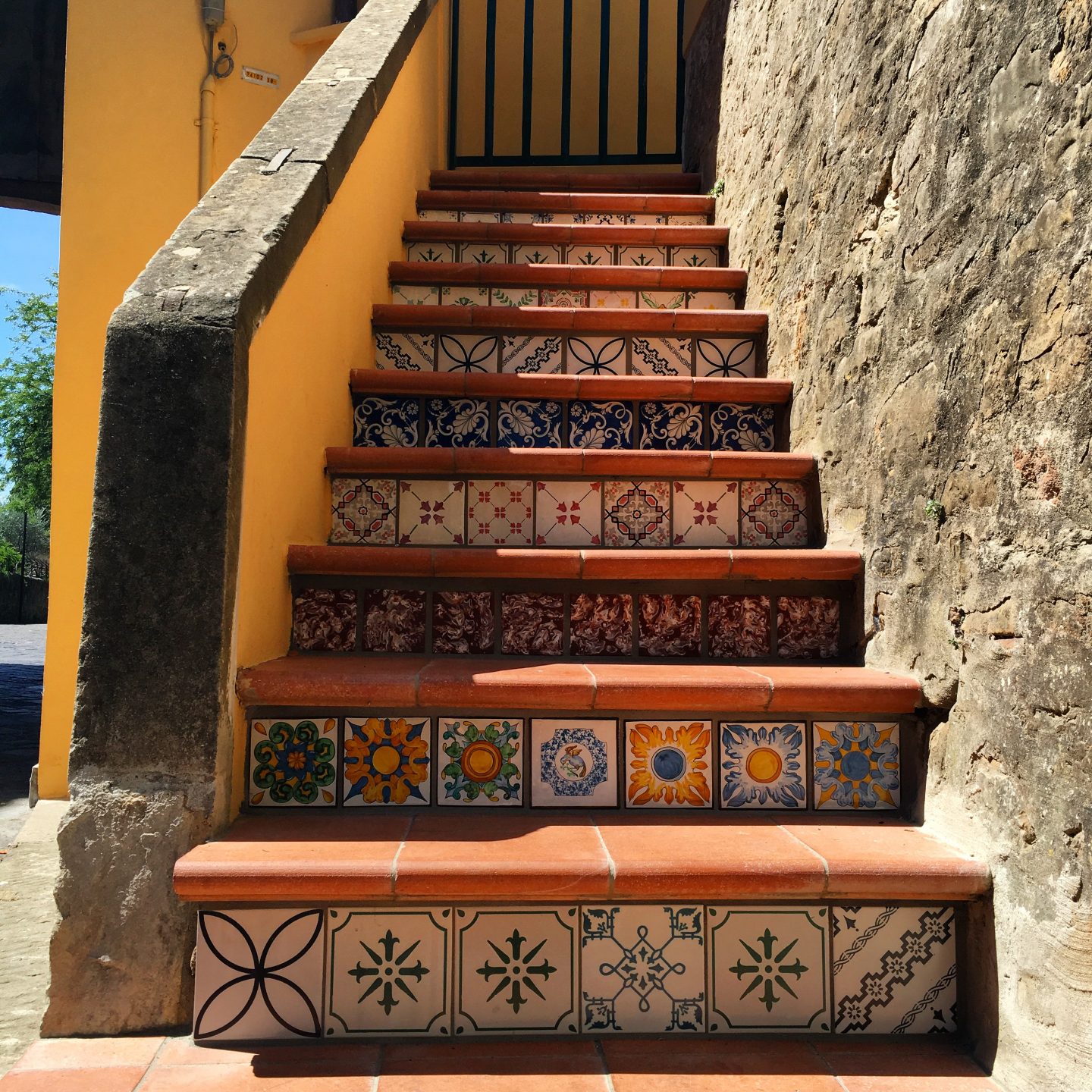 We explored the gardens, and their immense views of the city, consolidating both our admiration for its beauty and our desire to return again, out of summer.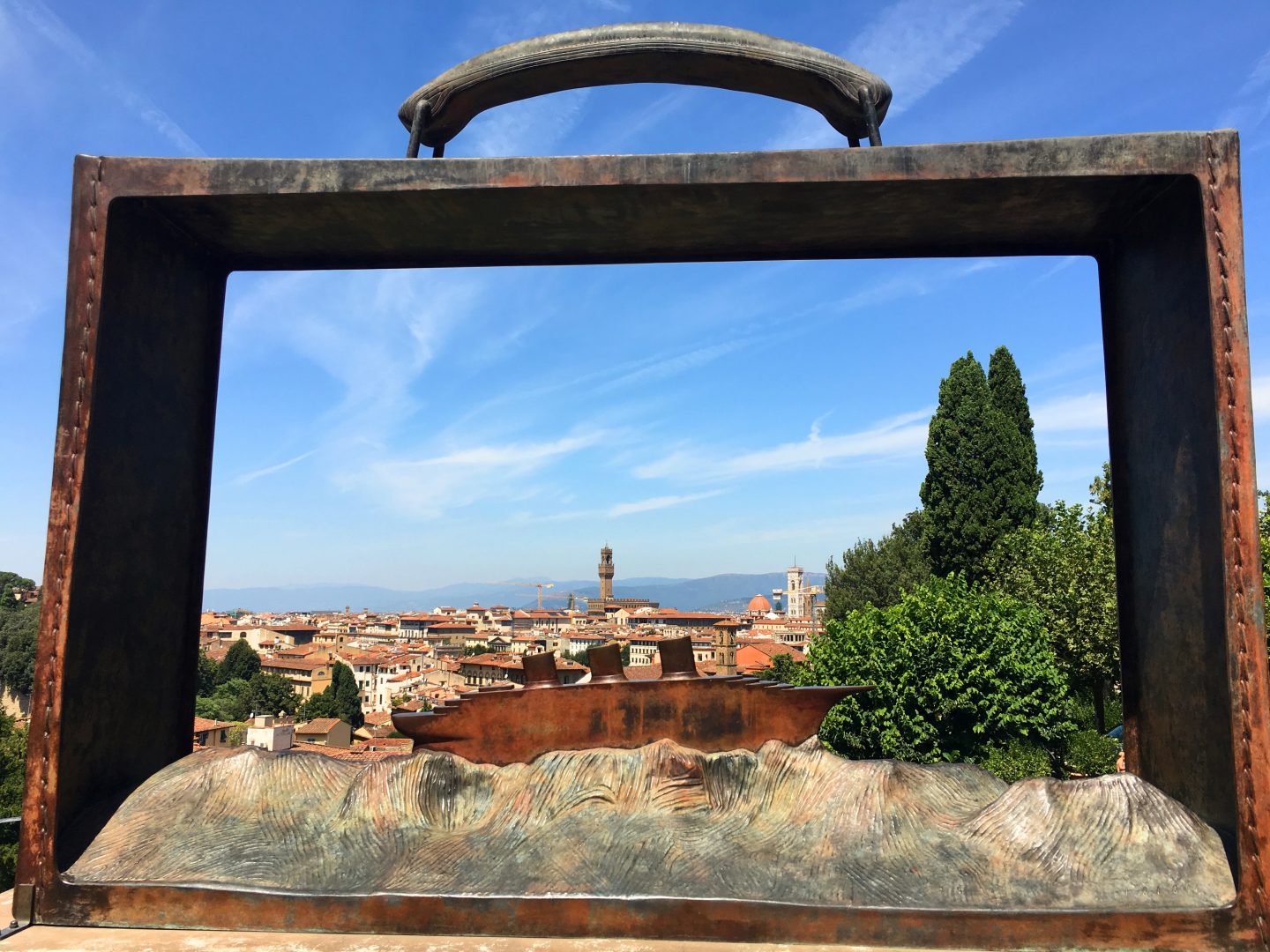 Despite not being so large on the tourist map as our other destinations, the hill-top town of Volterra ended up being our favourite spot to explore. Far quieter than the larger towns and cities, this charming community is no less steeped in history. Stephanie Meyer definitely took note of this, and along with its medieval ominence found Volterra the ideal situation for much of her Twighlight series.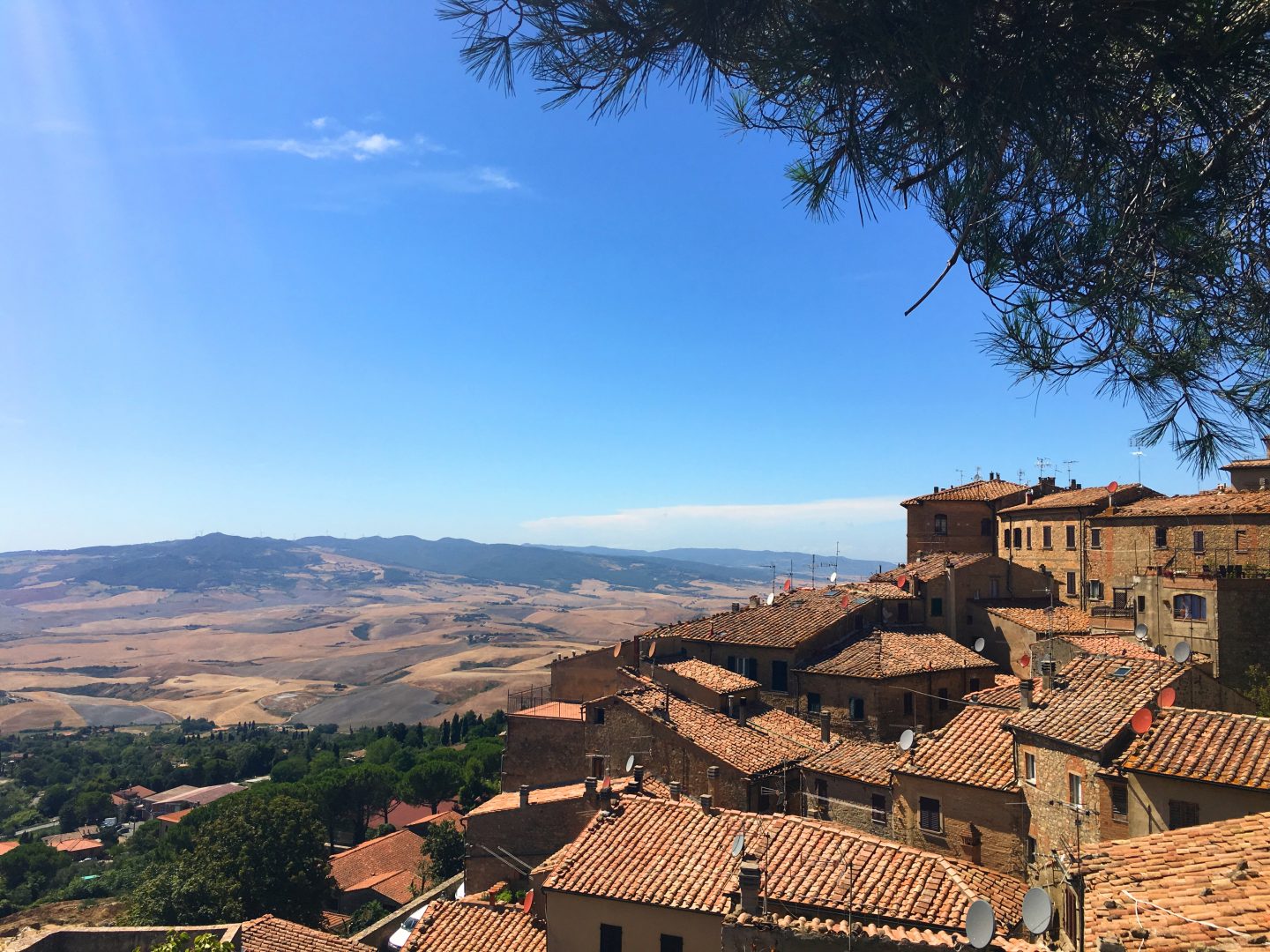 A large landscaped park at the top of the city, surrounded by grand walls not only offers layers for the town's history in its ruins (within which you can wonder and explore) but also incredible panoramic views across the Tuscan terrain.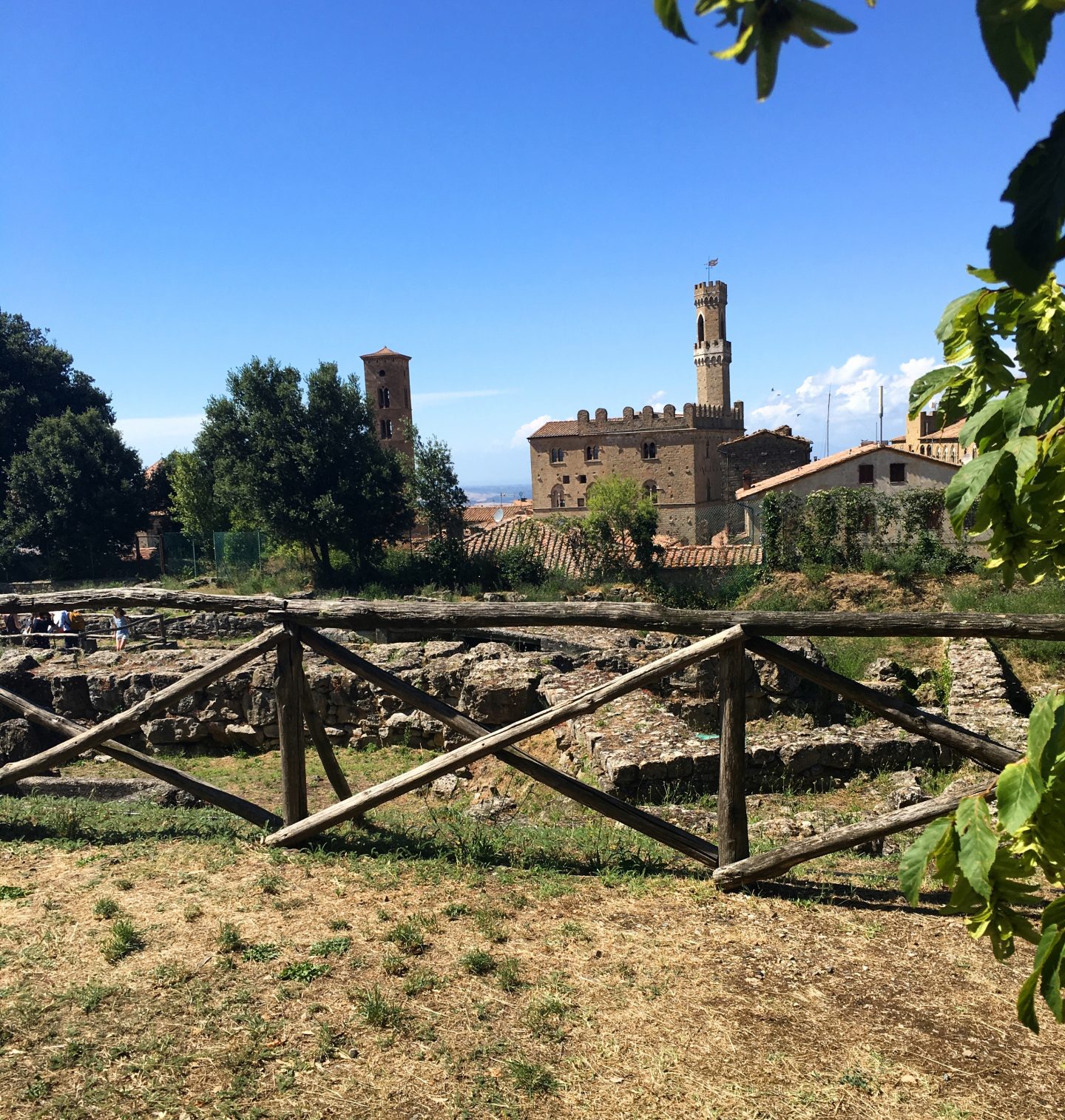 We stumbled across a truly gorgeous and powerful looking beauty, which we were pretty sure was actually a weirdly placed prison… I'm not sure if the views across Tuscany would be an asset for its prisoners or a cruel glimpse of the freedom they could but don't have! Anyway, we've got a bit deep…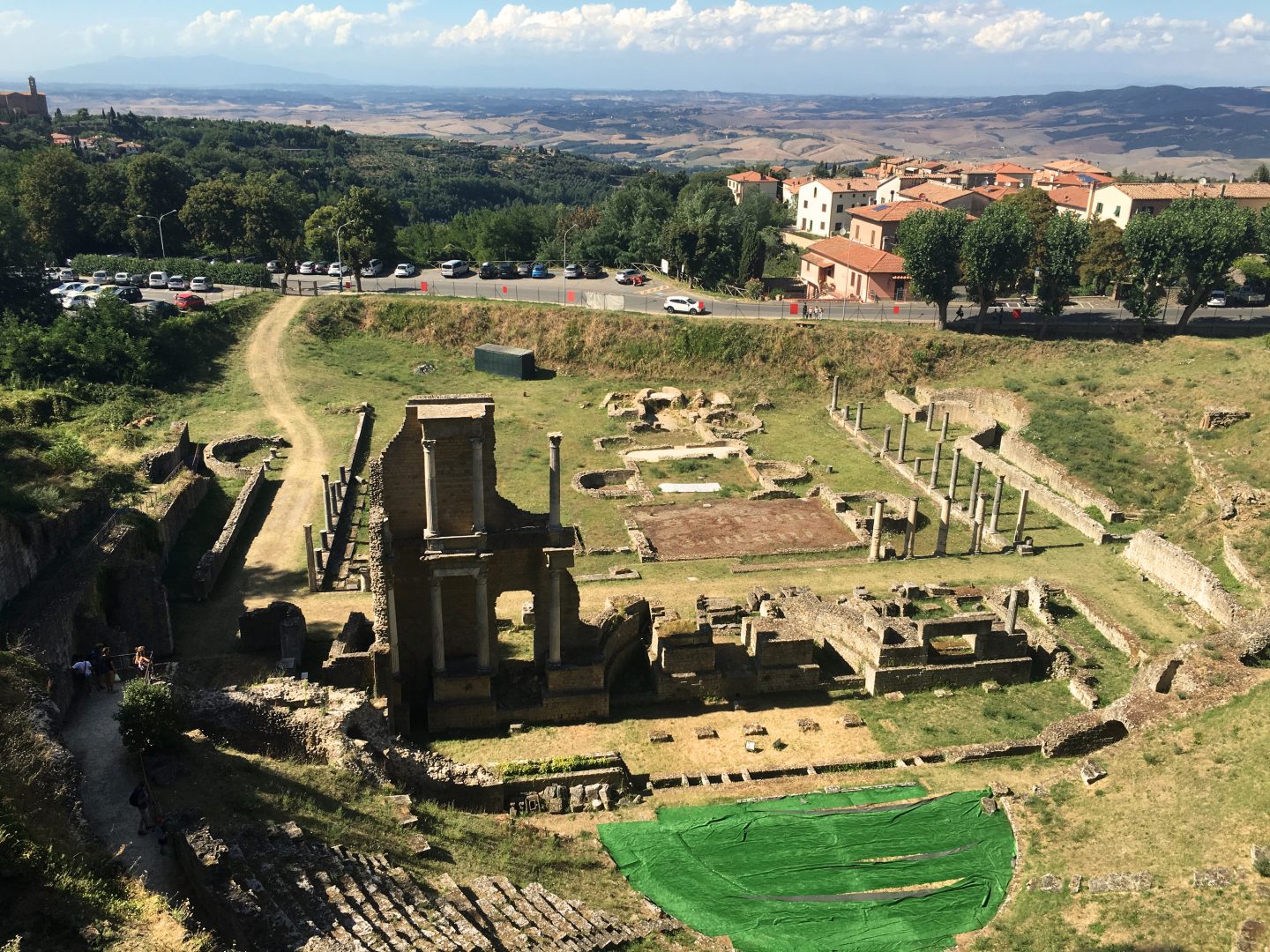 My inner drama nerd got extremely excited by the immense remains of a Roman amphitheater. The town is made of beautiful Sienna stone, this along with bright blue skies made for an extremely beautiful and magical atmosphere for our historic exploration.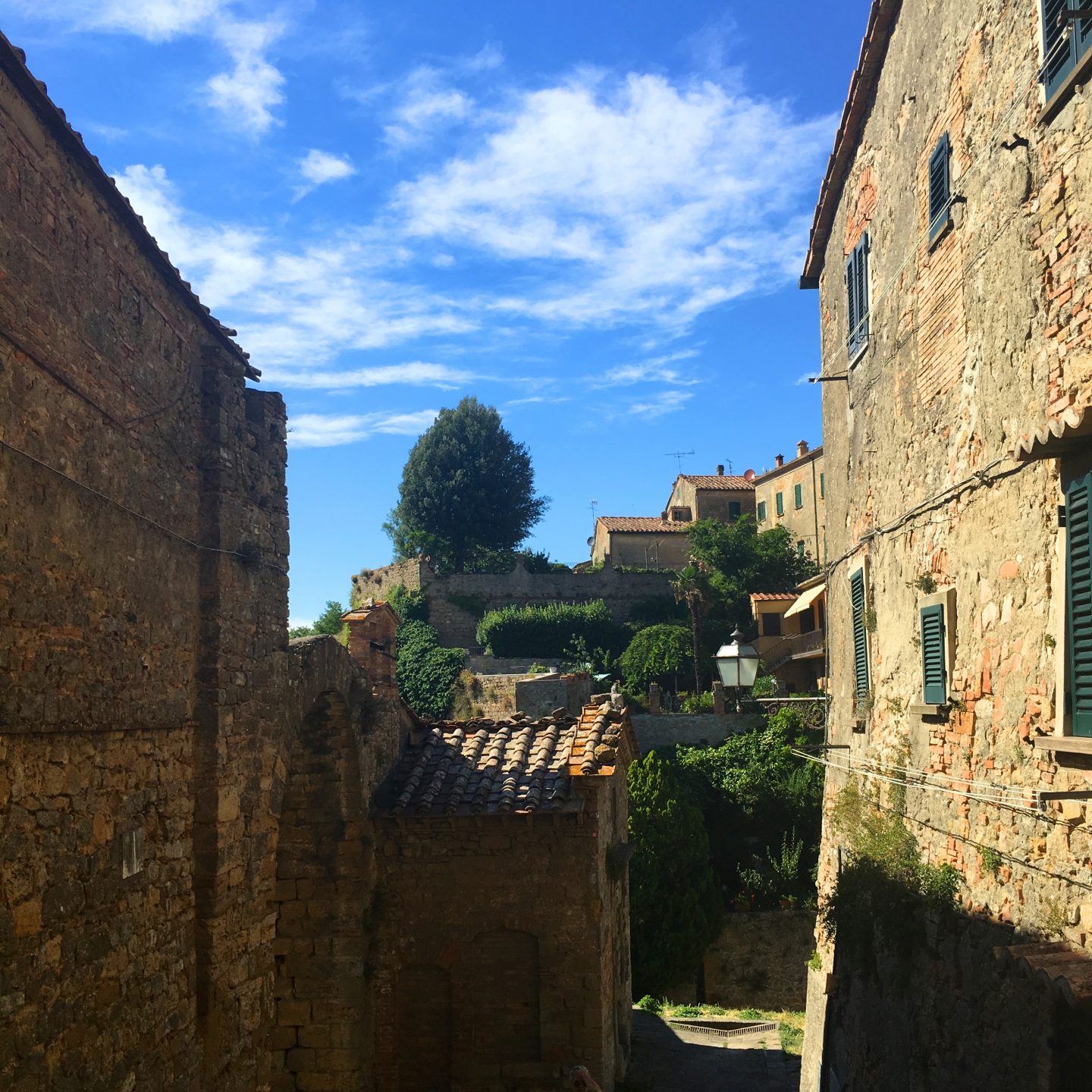 One day is not nearly enough to cover everything, as we found. Another visit is certainly on the cards.
Speaking of Sienna stone, our final adventure took us out of supernatural Twighlight-world into the exciting world of James Bond- the medieval city of Siena.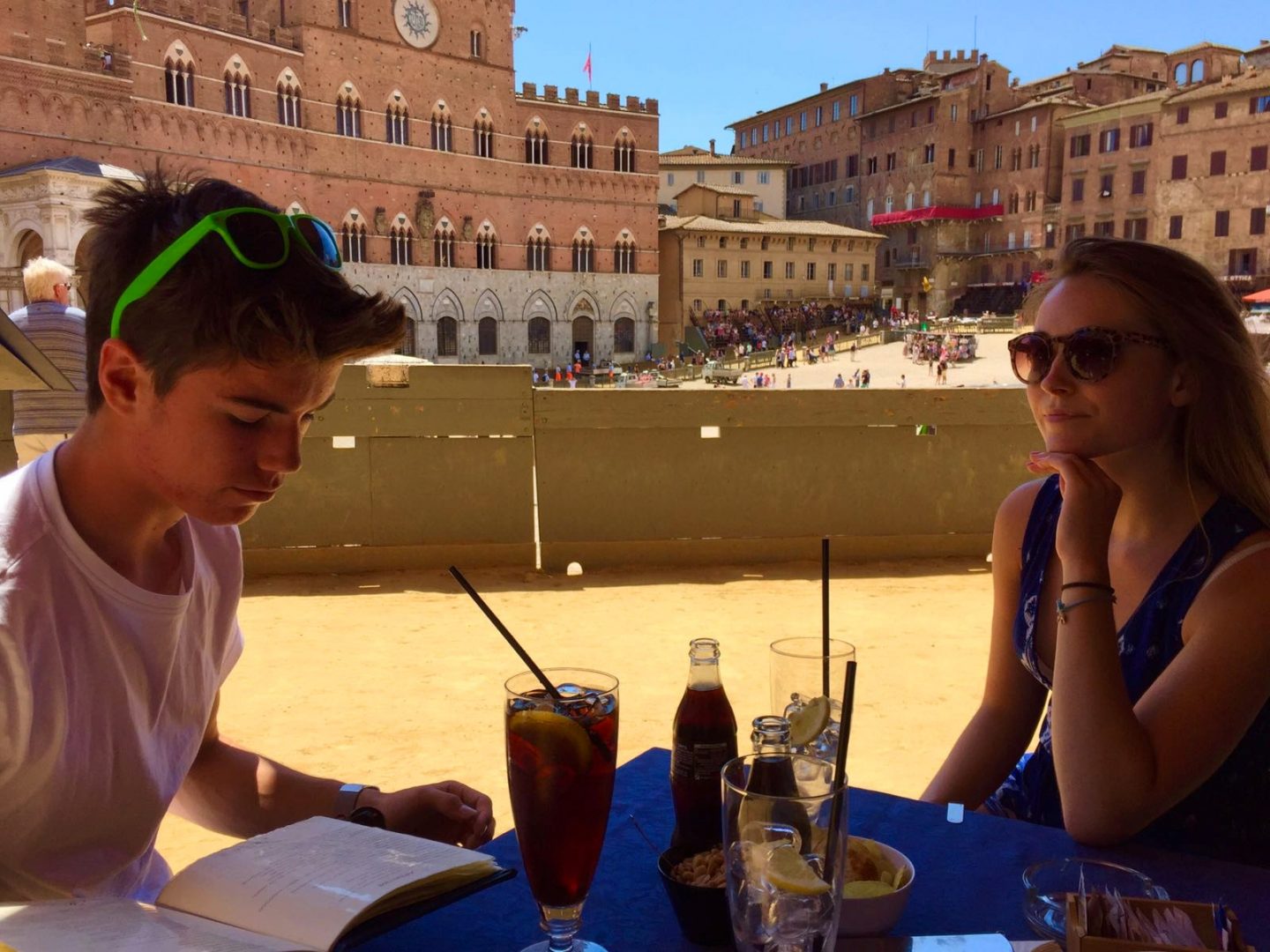 The central square, Plaza del Campo is traditionally the venue of the Palio di Siena horse race, and the bizarre sloping terrain points to this.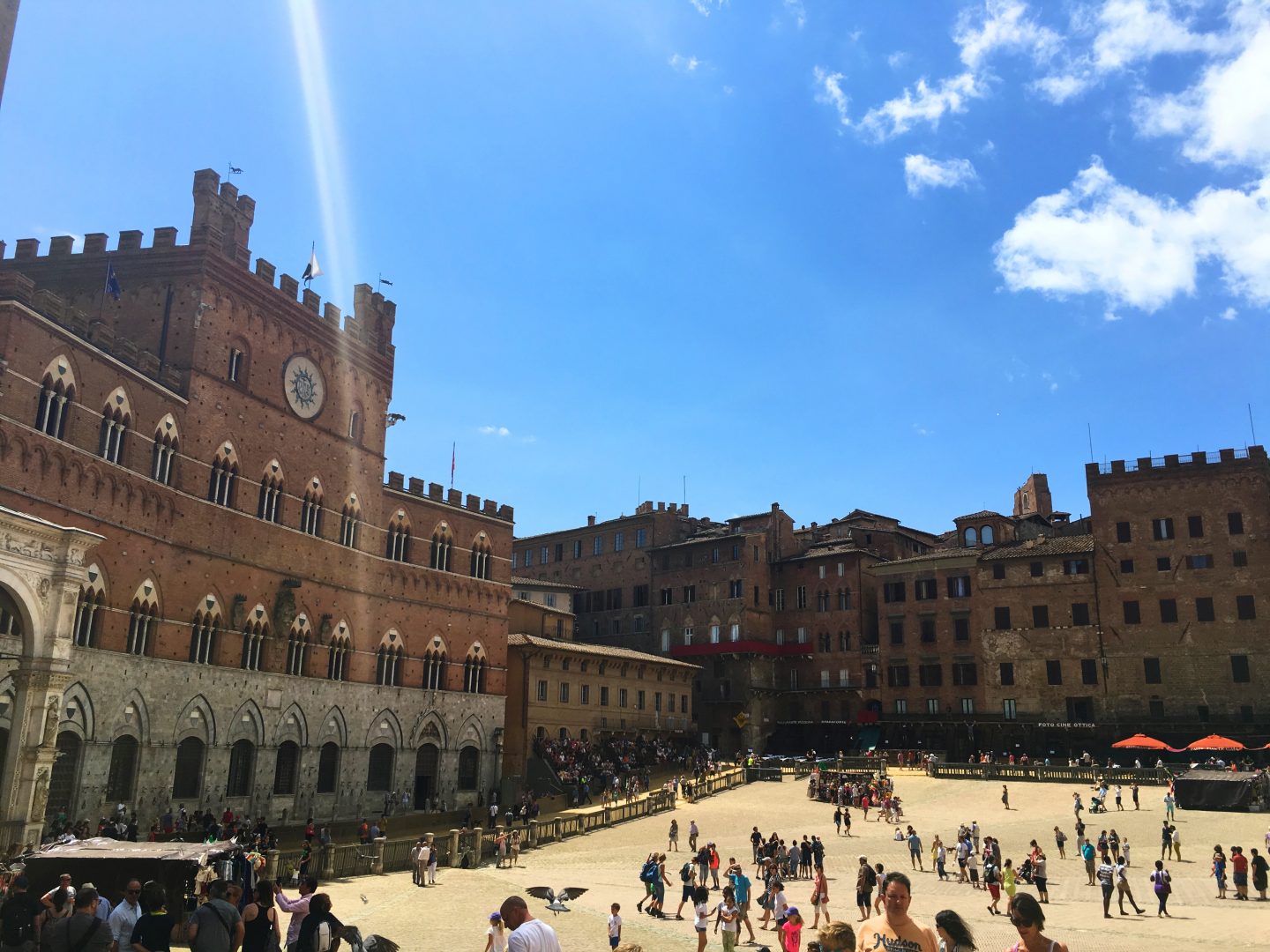 This horse race acts as a setting within Quantom of Solace, as do the roofs of Siena's beautiful higgle-de-piggldy buildings. The city is a mismatch of architecture and history. The square is over looked by a grand gothic town hall. A building in complete contrast to the elegantly clean and beautiful cathedral and Duomo Di Siena.
I fell head over heals for the immaculate pink and white marble of this artistic building. Being more organised and prepared this time, my mum and I were able to take a peak inside and were not disappointed by the incredible grandeur and prettyness of its interior. Unfortunately cameras were not allowed so I can't even show you, but it was beautiful.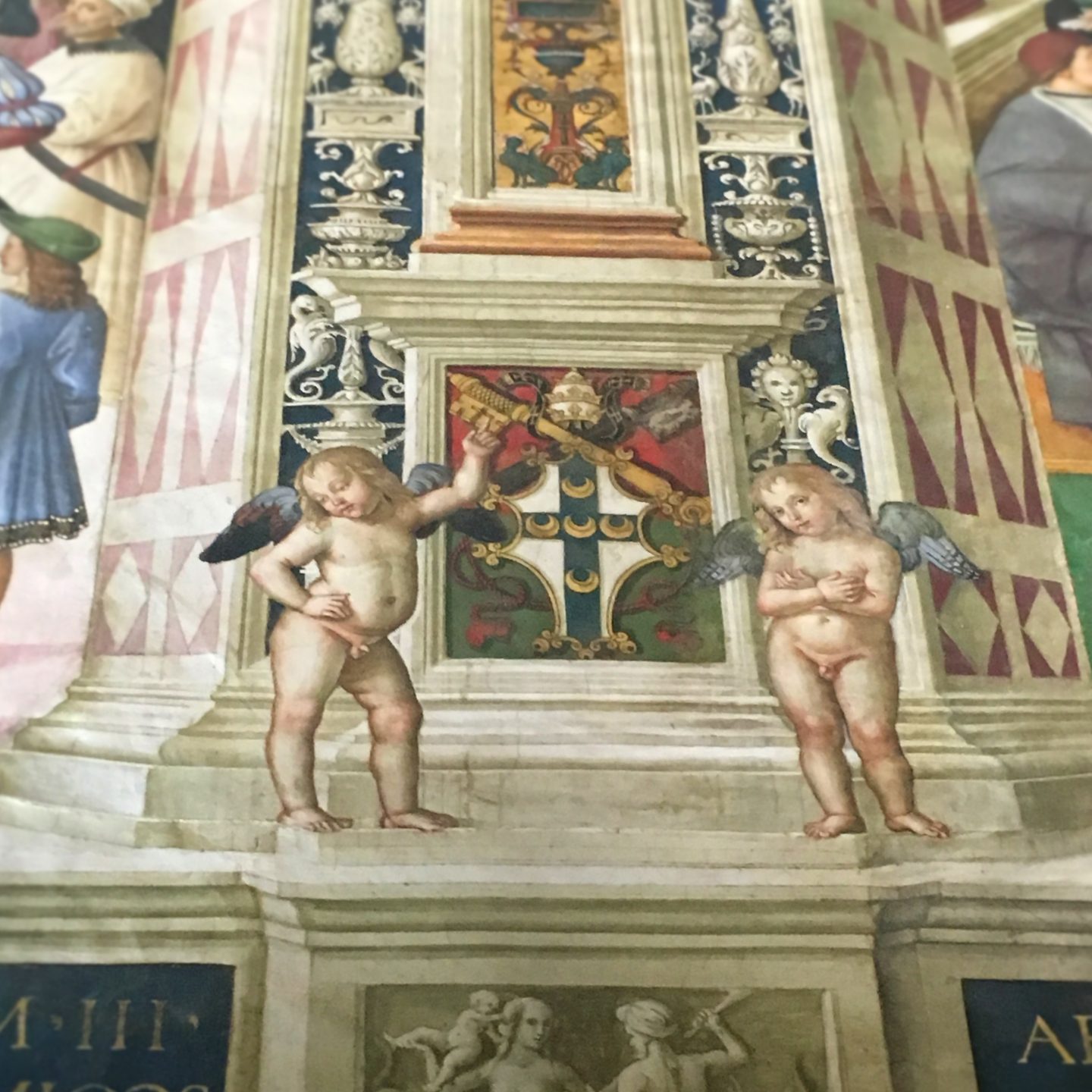 I did however, catch a quick snap of these cheeky cherubs that appeared to have more sas than myself. It was nothing like most of these forebodingly dark, if impressive, cathedrals that England has to offer!
So all in all Montaione was not only beautiful in itself, but perfectly located for a bit of Tuscan touring, and I couldn't recommend such an adventure more for anybody that has a certain soft spot for Italy and everything Italian, as I do!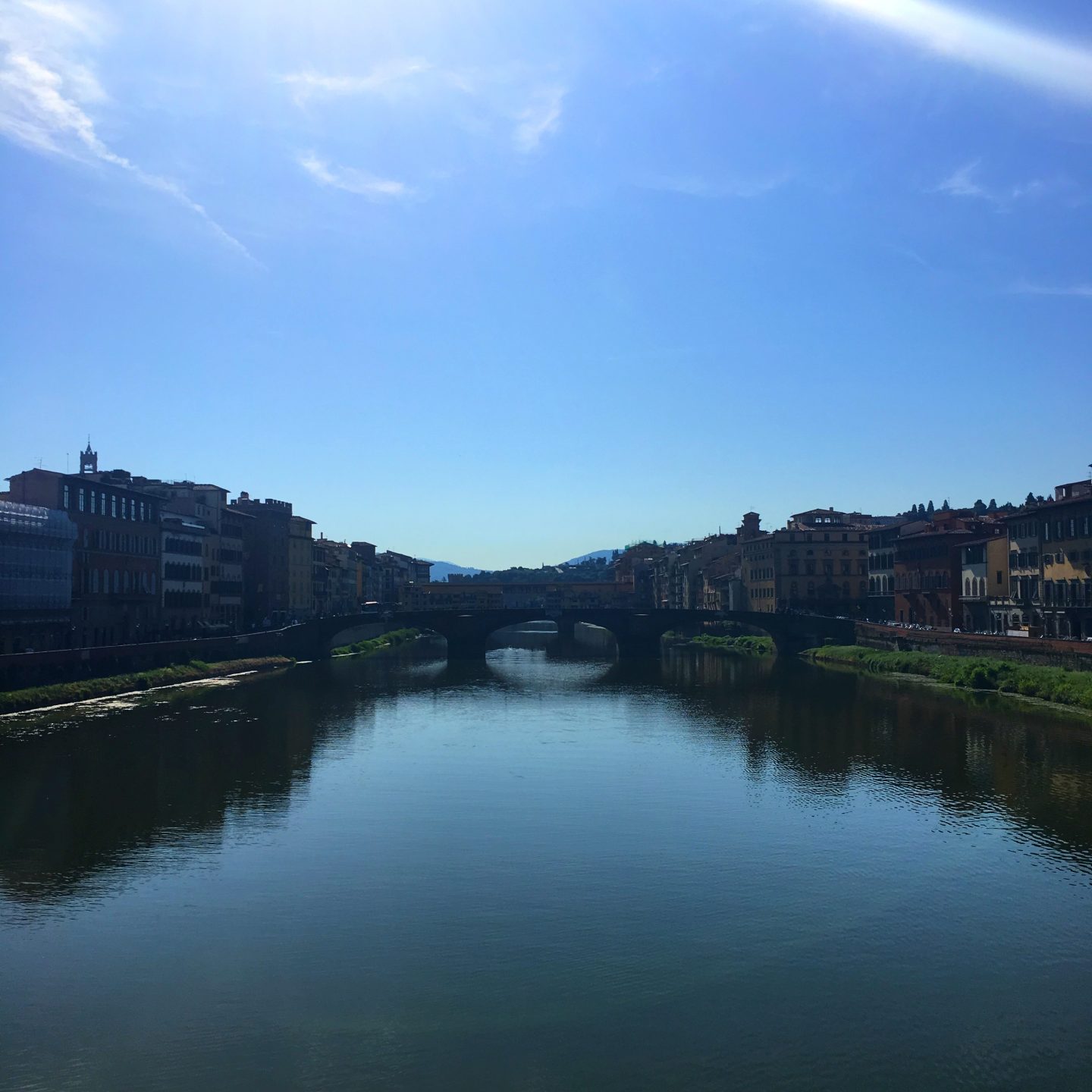 We travelled on then to my favourite city of Geneva, having already blogged about my week there last year, I won't repeat myself, but please take a look!