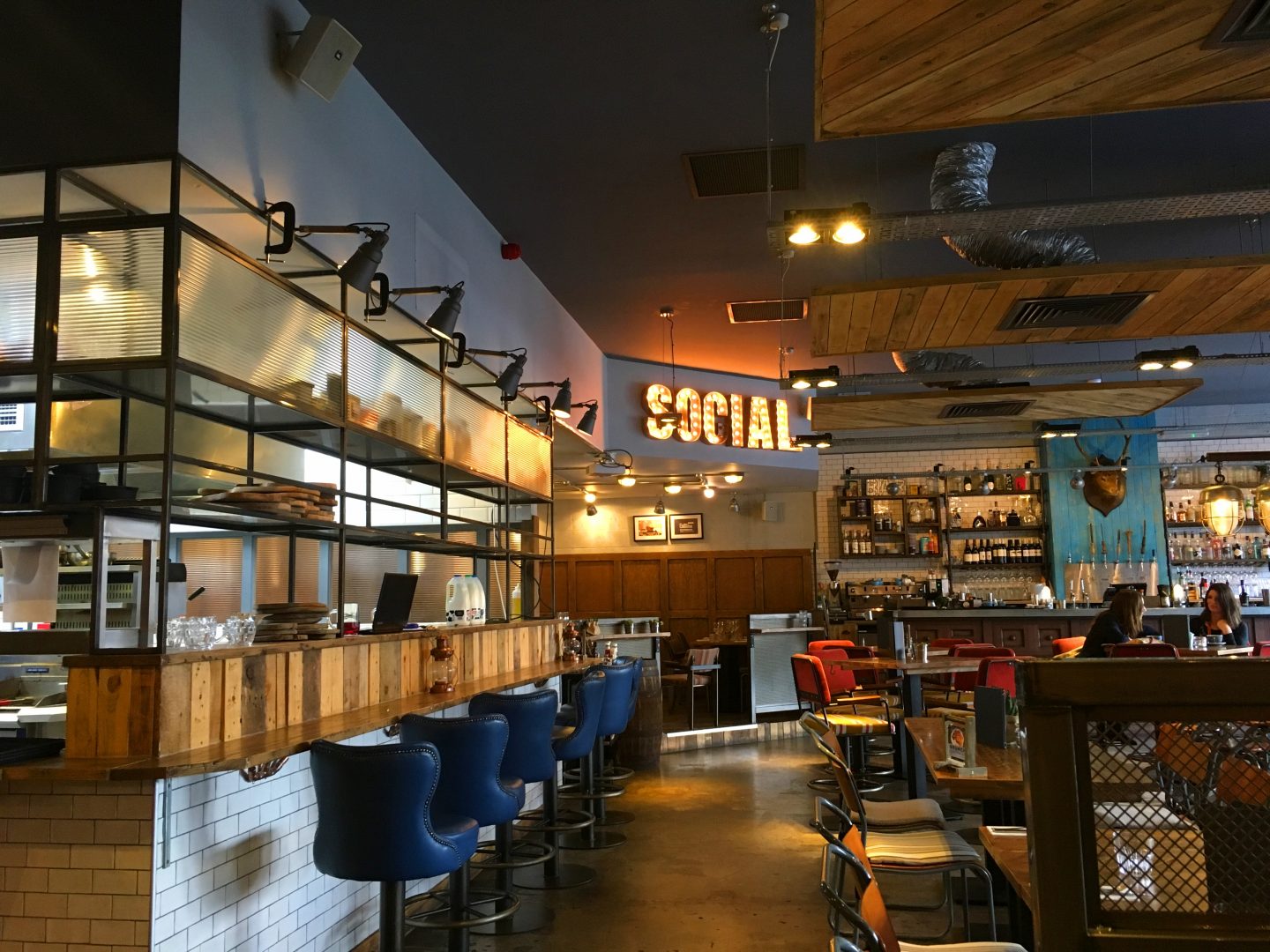 Reading Time:
4
minutes
The Mailbox is becoming a bit of a recurring motif on Common Toff… but it's so great! Just the other day I did a Student Ambassador shift for a uni applicant-visit-day and I reminded myself just how much I love this city. I may have come across major mushy and cliché, but I couldn't stop raving about Birmingham. So often I find myself defending Brum against its criticisms and out-of-date stereotypes (grey, run down, dangerous, boring). The truth is, its one of the fastest developing cities around and is doing all it can to counter the prejudices. The Mailbox is definitely one of these developments, home to the fancy Everyman cinema, bars, restaurants like Bistrot Pierre and cafe-bars like Gas Street Social.
I've frequented the latter three times now, and looooove it! All-day brunch, extensive cocktail lists, super friendly staff. It also does 'crafternoon tea' and dinner, both of which I definitely need to try. I haven't included any photos of the cocktails we had because night-time lighting just doesn't work for me. However, I can recommend… they were a little on the pricey side, but there was so much choice; including a Pot Noodle cocktail! (Doesn't taste as weird as it sounds!) But anyway, let me just tell you about brunch.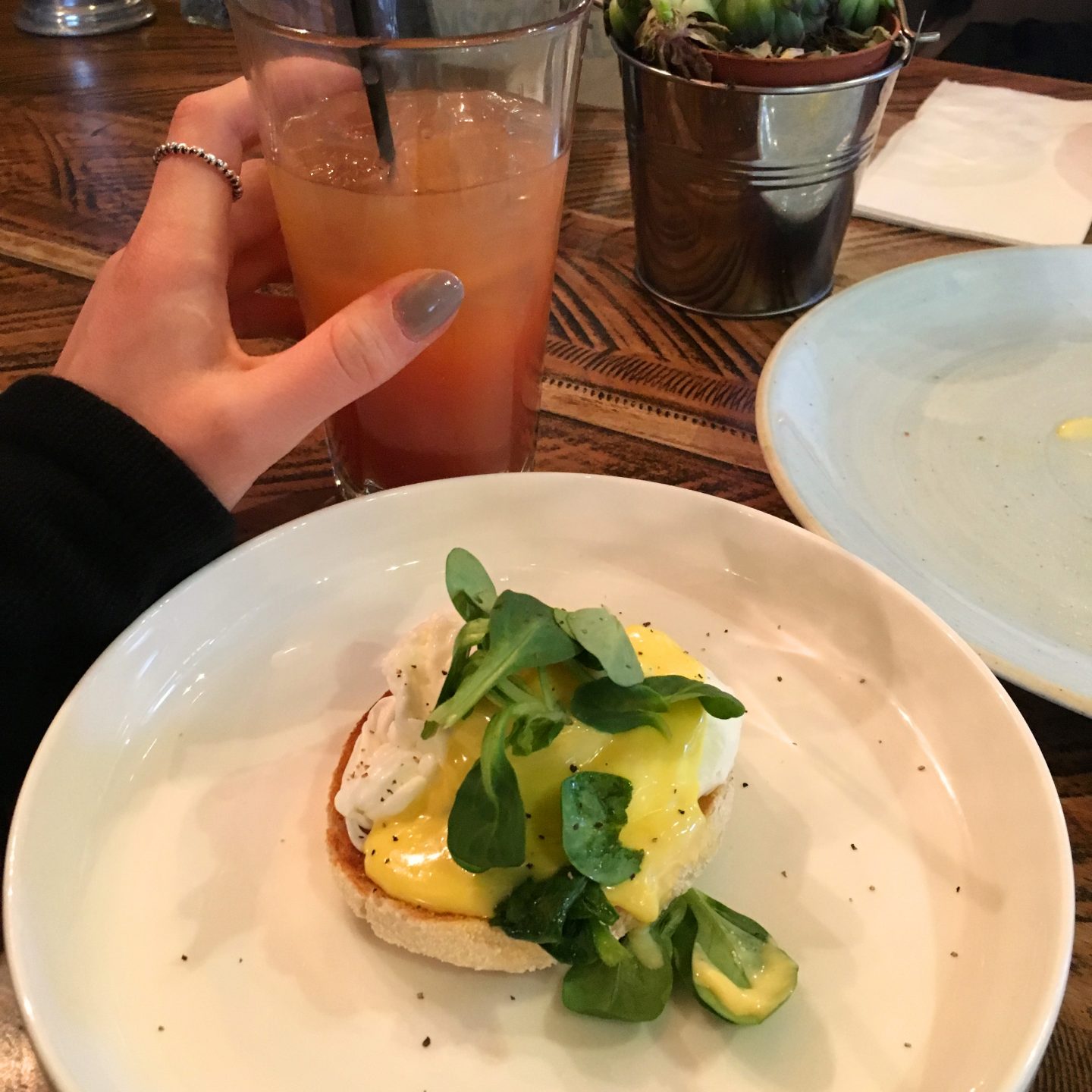 Admittedly I've had exactly the same food on both occasions- I'm a woman of habit I guess. As such, I highly recommend the eggs florentine… oozy poached eggs, softly toasted muffins, creamy hollandaise and silky spinach. (Literally SATS level creative writing description, but this is the only way I can put it into words, so if its not sufficient enough, you'll just had to try it for yourself). I'm mega picky when it comes to any eggs benedict-style breakfast, because I've tried the ultimate at The Milkshed, and now any must measure up to theirs. However, Gas Street Social wasn't far off, they very almost nailed that top level! Its definitely the best version I've had in Birmingham.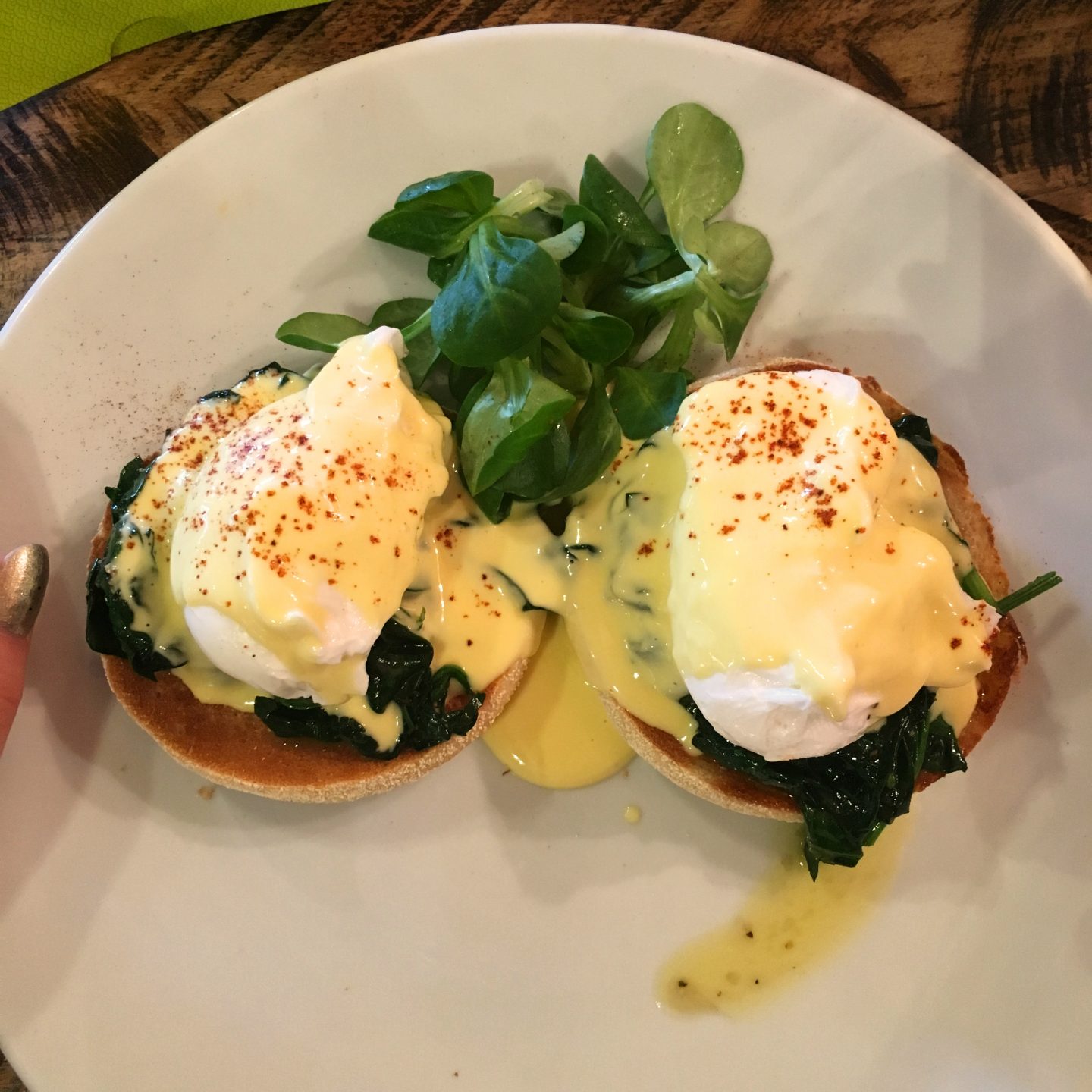 I can also fully recommend the fruity pancakes, they make for an excellent breakfast-pudding (this is a thing, end of.) For anybody with as massive a stomach capacity as me, they won't do for the main course… 3 fluffy pancakes just isn't quite enough! They're served with a little pot of gorgeous almondy yogurt, tangy fruit and maple syrup- perfection.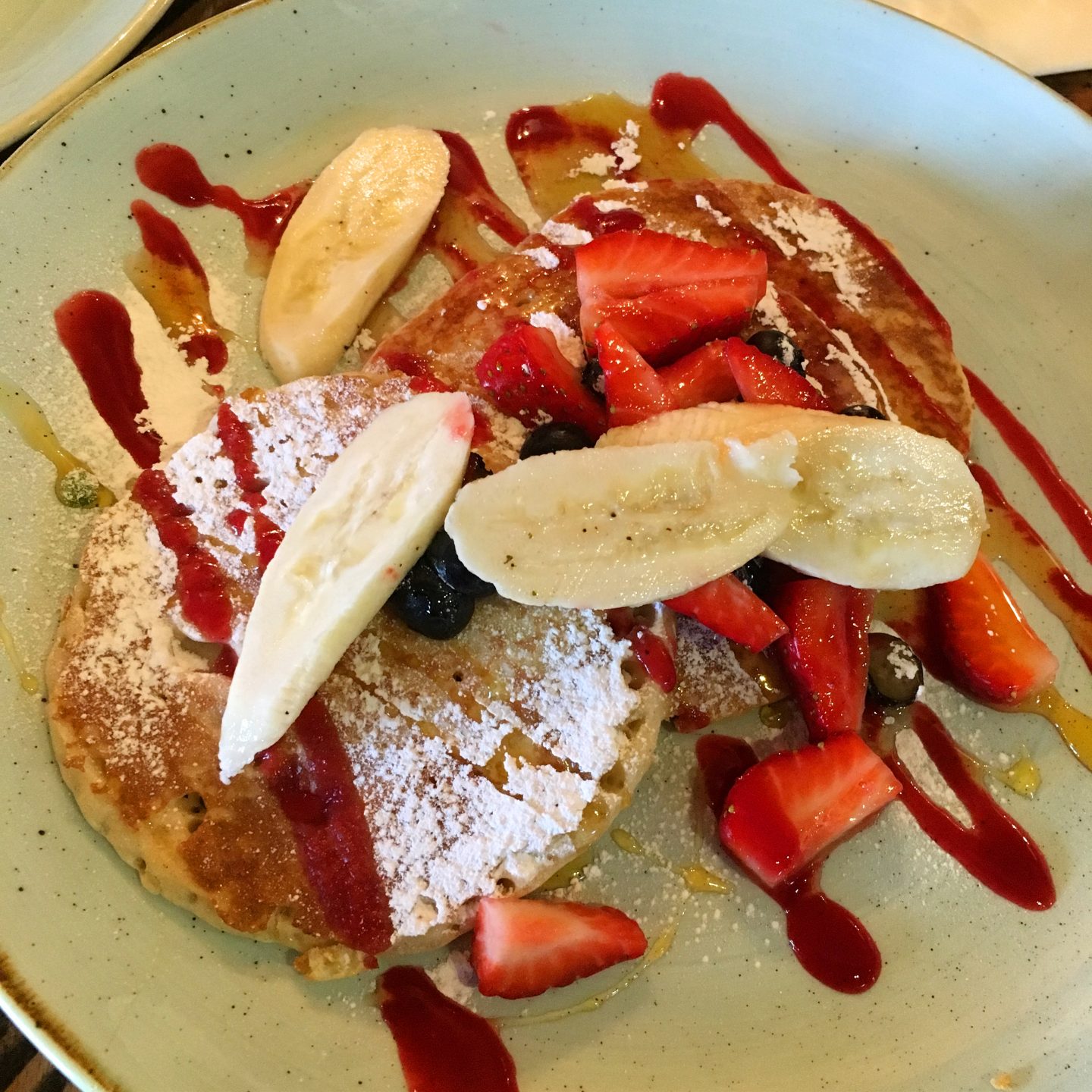 The first brunching trip I took, we ordered juices- these were so fresh, and wonderfully aesthetic!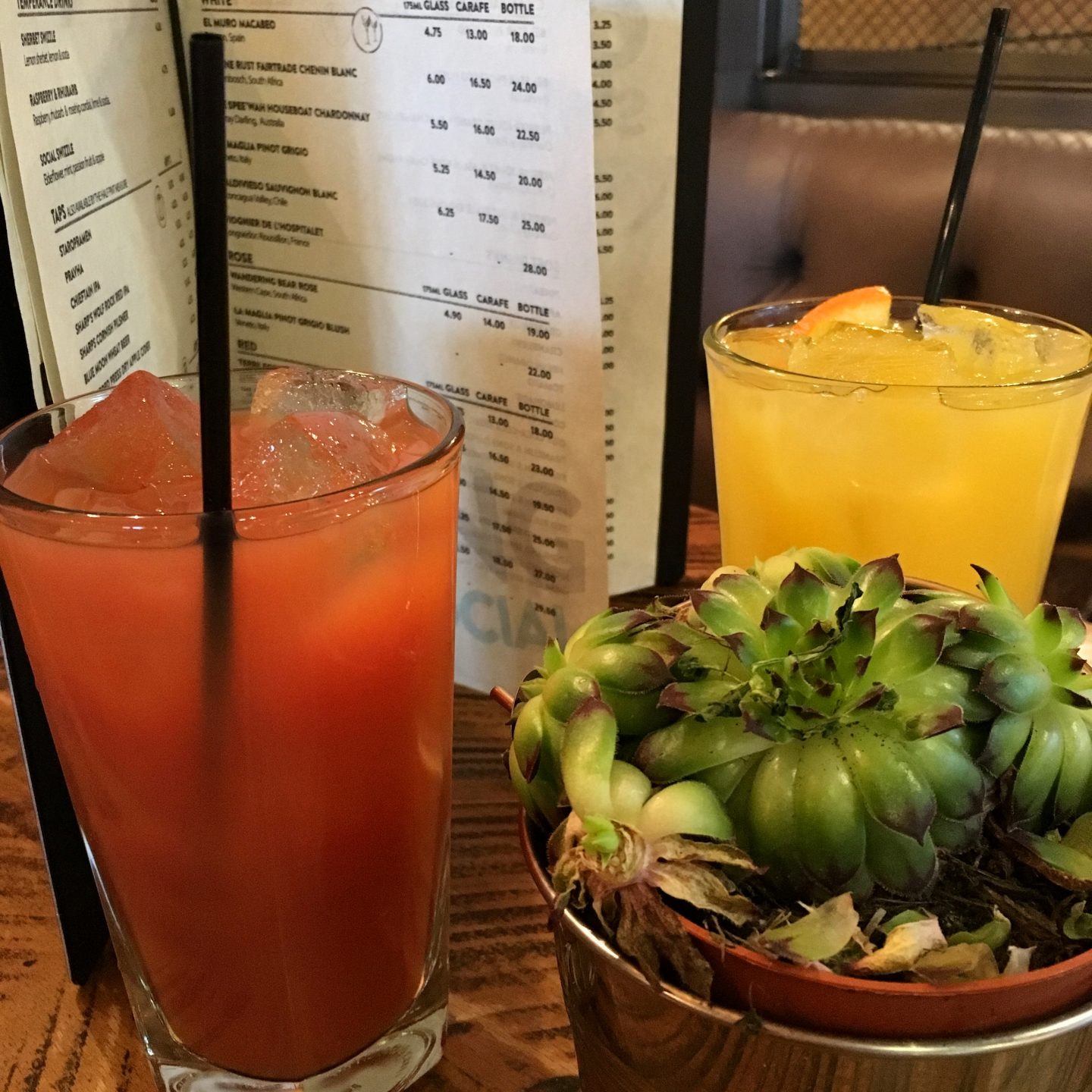 When we asked for soy milk coffees, they actually didn't have anything other than dairy milk, but they quickly popped over to Tescos to buy some especially for us.
This is the other lovely thing about Gas Street Social, the people that work there are really sweet. It's called Gas Street Social for a reason- today a waitress called Shelly sat with us on the table and we all had a friendly chat. This makes the atmosphere as appealing as the chic interior.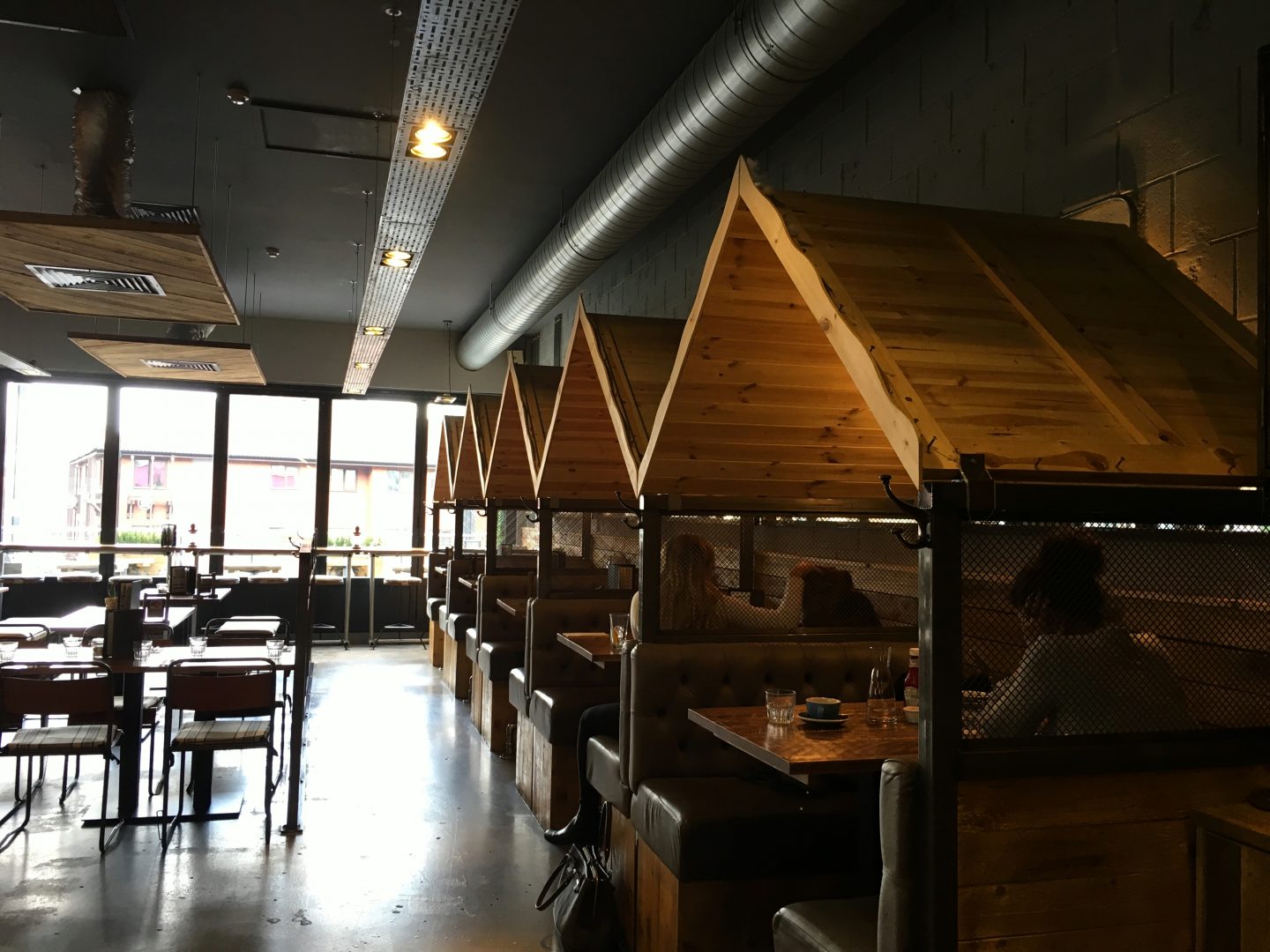 As I say, I brunched there this morning… ohhhh the life of a student! (Today was a cheat day in terms of food intake…) Both my housemates have their birthdays over Easter so we moved the celebration to today, and Chloe's lovely mum treated us all to an indulgent brunch.
When I say indulgent… I'm talking prosecco for breakfast on a Sunday- just what the doctor ordered! We were originally going to munch our way through an immense afternoon tea, but this is only available on booking, during the week, and it became difficult to organise- but this WILL happen!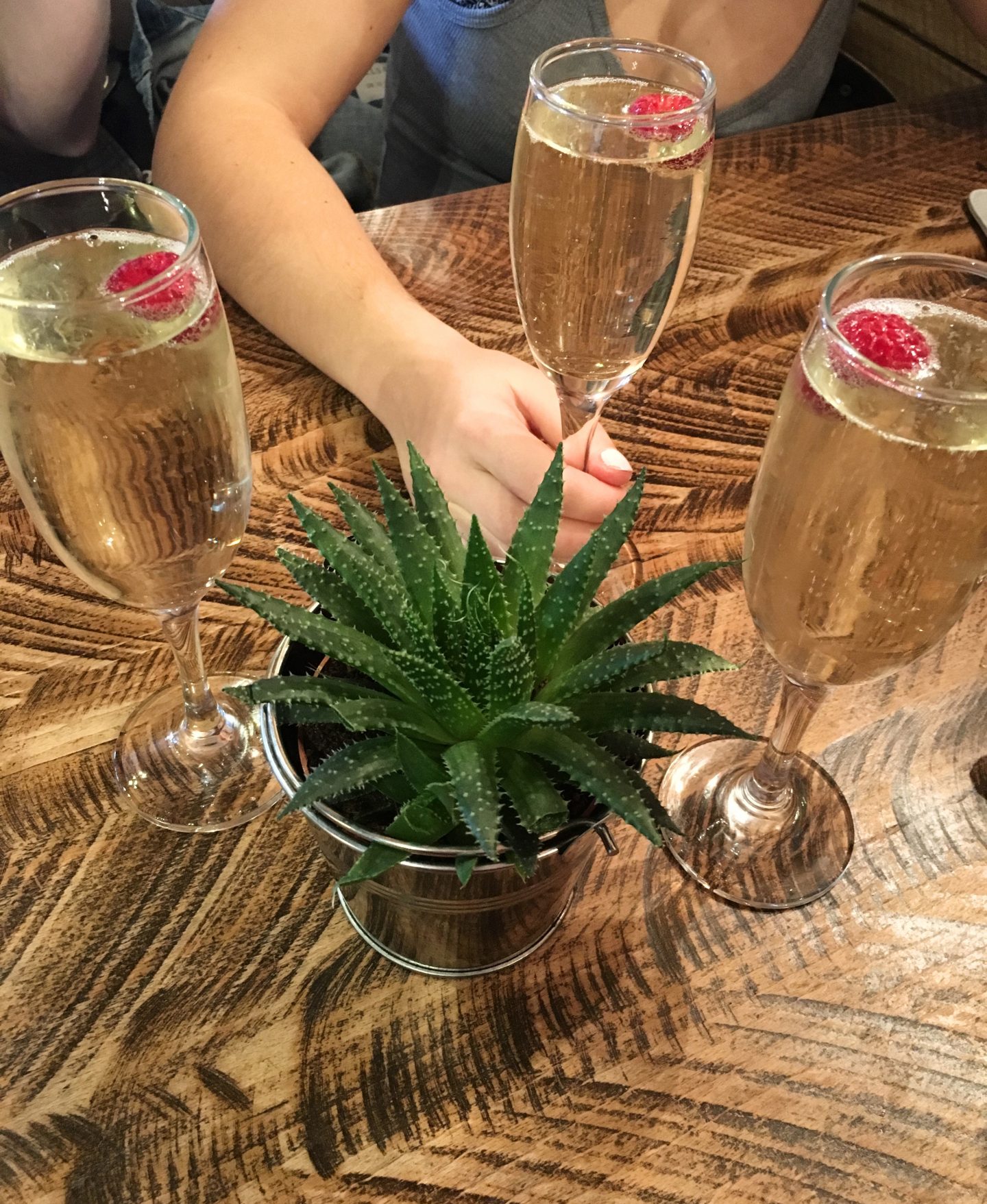 So whether you're looking for a classy celebration or simply fancy a little treat, book yourself a little hut at Gas Street Social and ready yourself to hunker down for the morning…. you won't want to leave.