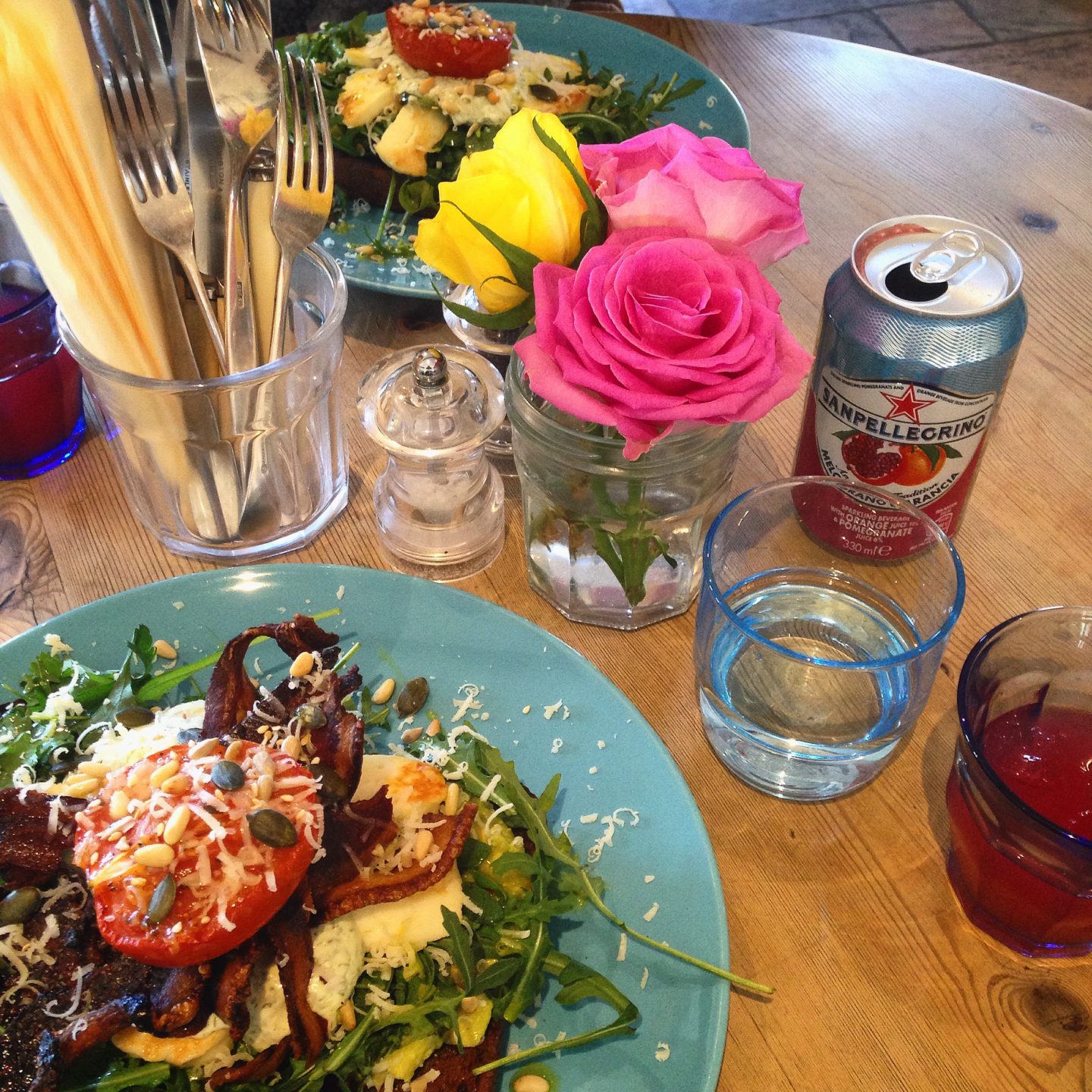 Reading Time:
3
minutes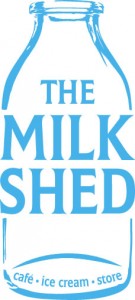 Located in Weston-on-the-Green, Oxfordshire, The Milkshed is a small independent café cherishing great and very much deserved success. For those, like me, with an expensive taste, this little gem is a haven. The delicious, beautiful, hearty food is worth every penny of the affordable price you pay. Not only does it taste divine, but presentation, food, and ice cream are all fabulous in aesthetic; indeed I find it impossible not to photograph my meal before consumption!
While I have included a few examples of such photographs here, be sure to take a look at Lucie Greenwood's Instagram: 'UTTERLYSTUFFED' https://instagram.com/utterlystuffed/  (Lucie is the wonderful owner of The Milkshed.)
I briefly mentioned ice cream… but a brief mention cannot come close to doing the Milkshed justice. Before Lucie established the now thriving café-come-restaurant, the building was home to a simple but locally loved ice cream parlour, run by Godwins Farm. Through its magical transformation, the café has retained its ice-cream legacy. From the traditional vanilla, strawberry and chocolate, to the exotic pink grapefruit sorbet, to the indulgent chocolate-malt or peanut-and-cherry-jam, the Milkshed offers the ultimate range of ice cream! I applaud anybody with the willpower to limit their choice to just a single scoop. And if the weather seems inappropriate for your classic cone, there is the option for a milkshake of any ice cream flavour available. Or perhaps treat yourself to a luxurious warm, homemade Nutella brownie topped with a generous scoop of your choice!
I have a bit of a sweet tooth; hence my focus on ice-cream and puddings, but this can be satiated by the all-day breakfast too, with the 'specials' option of stacked, cinnamon pancakes to die for!! For those with a more savoury taste, don't be put off for a minute! With the Milkshed's famous Eggs Benedict special or even scrambled eggs on sourdough toast with a range of topping options; the all-day breakfast will fill your hearts just as well. For a lunch time meal, my two absolute recommendations are the Milkshed Club Sandwich (large enough to fill you for 3 days straight) or the slightly lighter but no less divine hot chicken salad. The salads at the Milkshed are truly unrivalled.
But absolutely don't take my word alone for any of this… please please please go and see for yourself, we all need treating every once in a while!
http://www.themilkshedstore.co.uk/
The Milk Shed, Manor Farm, Weston on the Green, OX25 3QL
(If you happen to be visiting Bicester Village, this is not far away and is the perfect refuelling point for an intense day of retail therapy!)