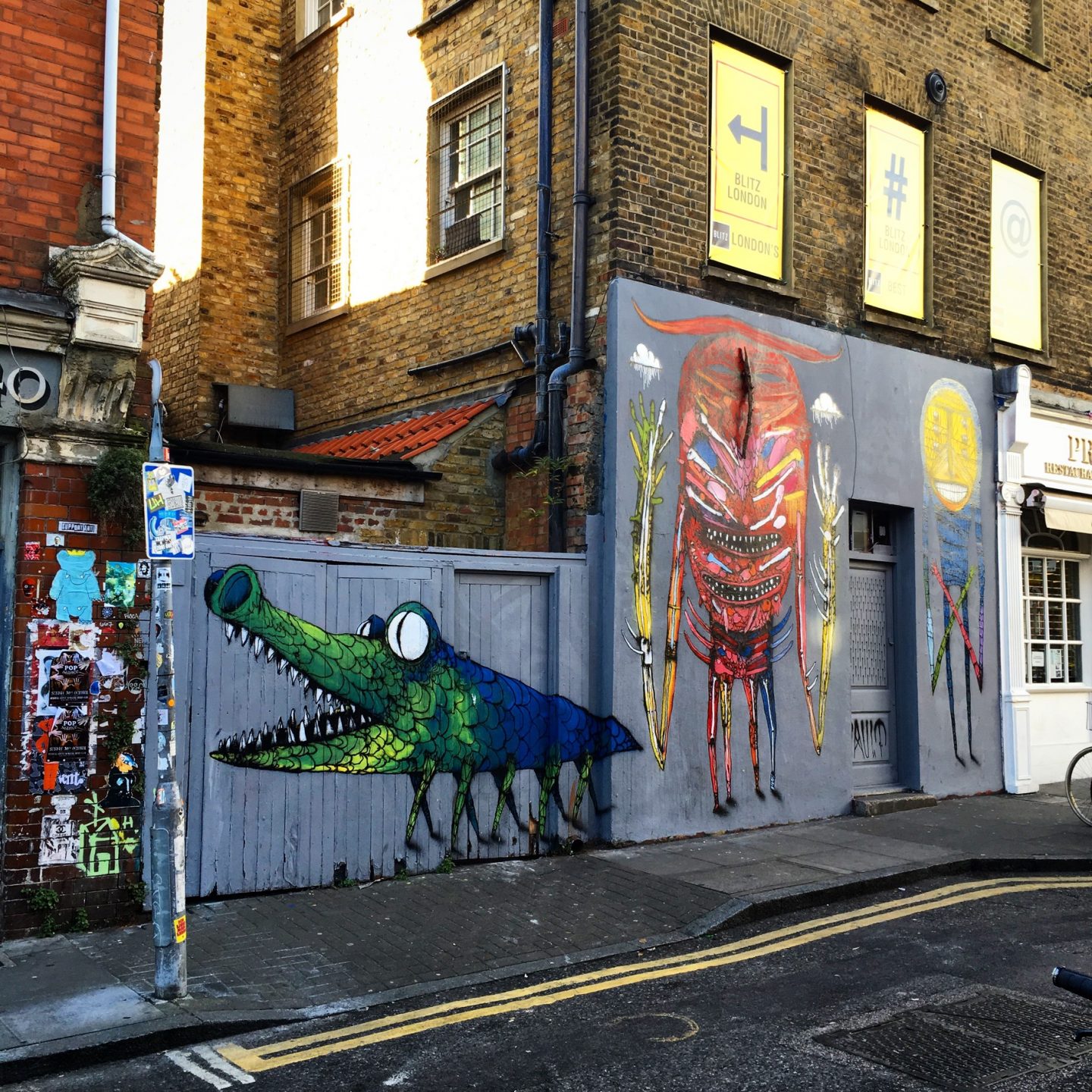 Reading Time:
5
minutes
This weekend just gone, I did a bit of promotional work down in East London. These were long old 10 hour days, which consisted of encouraging the public to taste wine, beer and spirits to their hearts content- this proved rather amusing by the end of each night, but I can't pretend I wasn't jealous! The show we were working was The London Epicurean: a consumer tasting show of fine drink and food that isn't easily accessible on the general market, and that are often reserved for purchase by restaurants and bars. It was held in The Old Truman Brewery on the trendy Brick Lane, and the event seemed a huge success- I would highly recommend a visit to next year's show!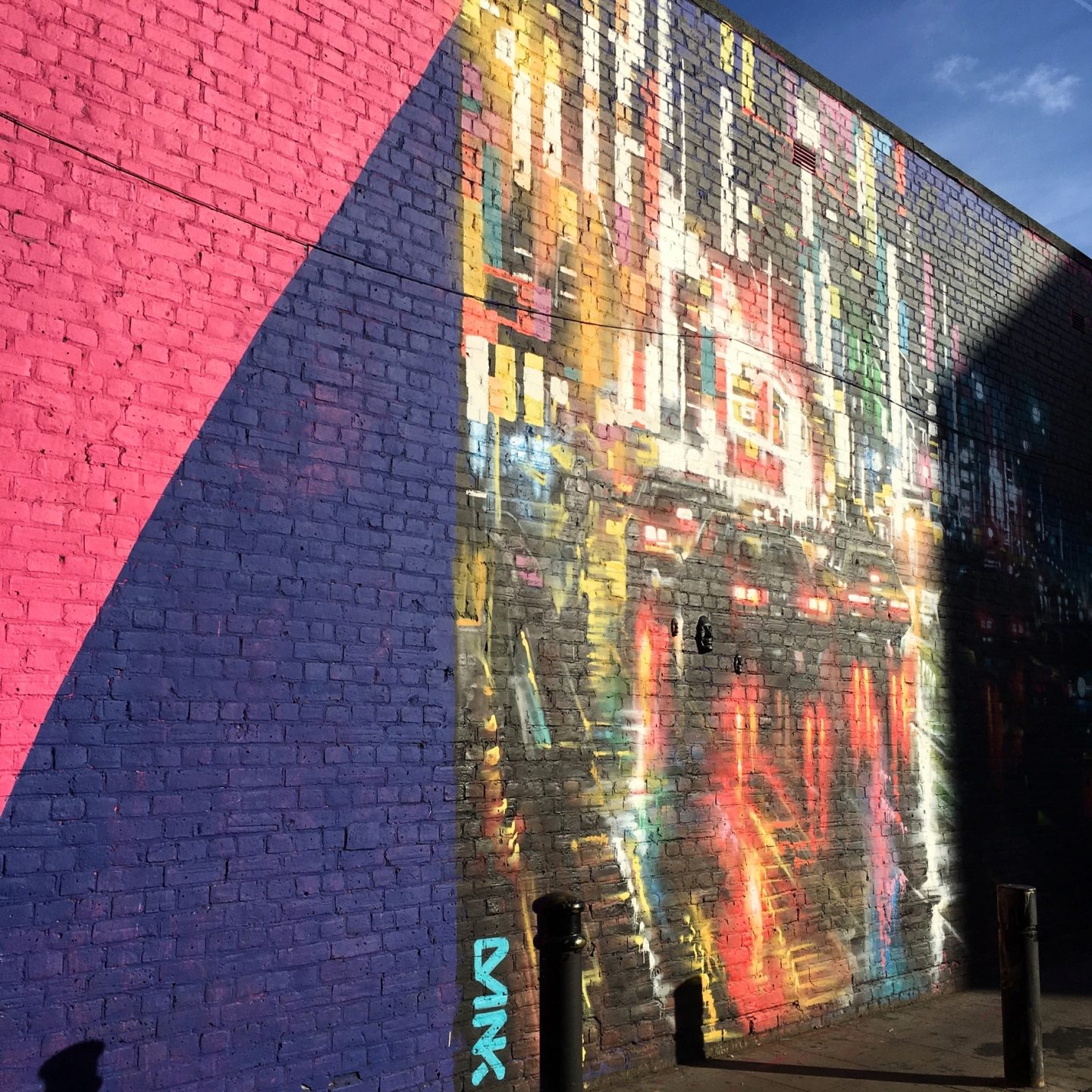 Anyway, having worked both Friday and Saturday, Chloe (my Instagram husband) and I, agreed we had earned the chance to enjoy ourselves on Sunday, and we did so by exploring the cultures, foods and vintage shops of Shoreditch.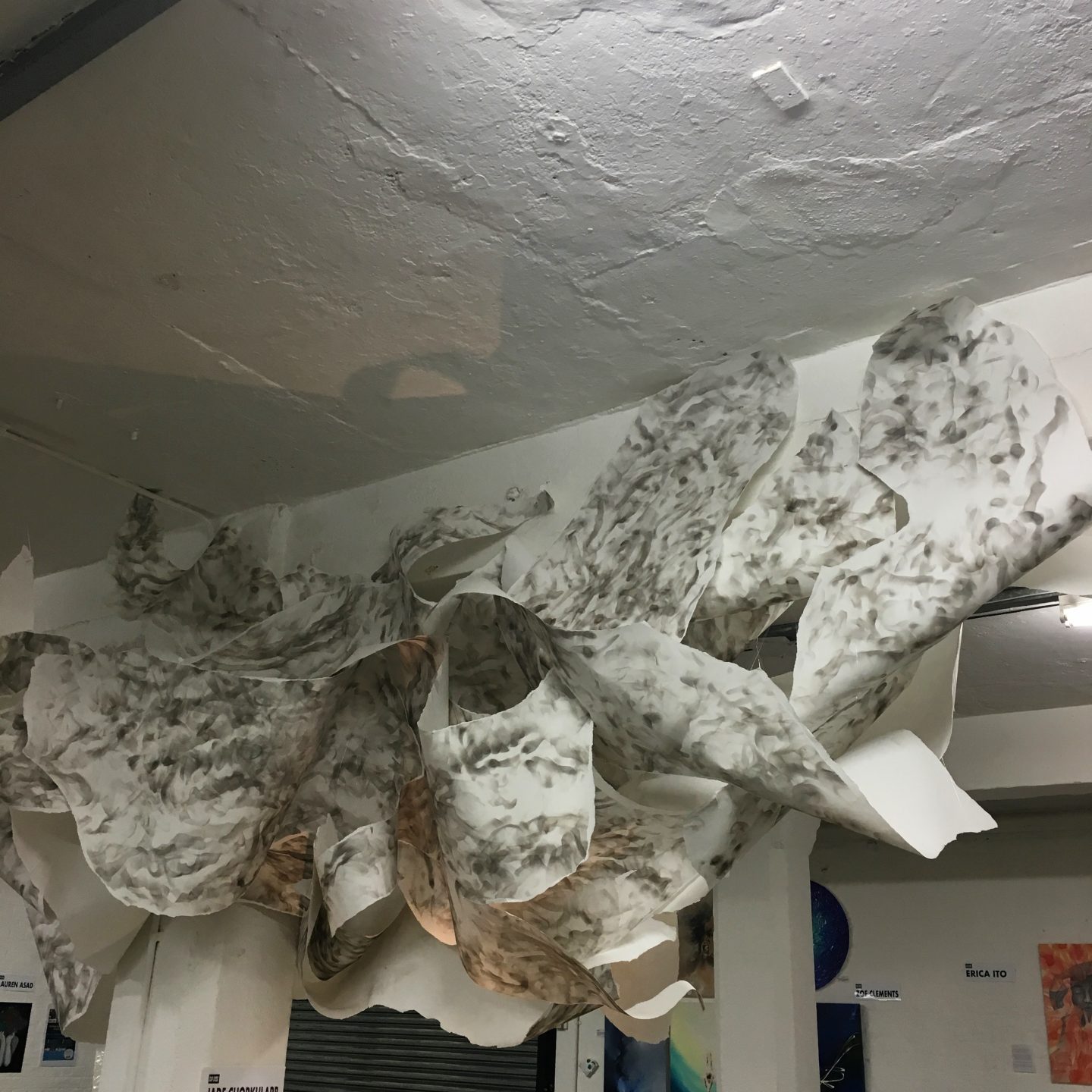 Art galleries galore!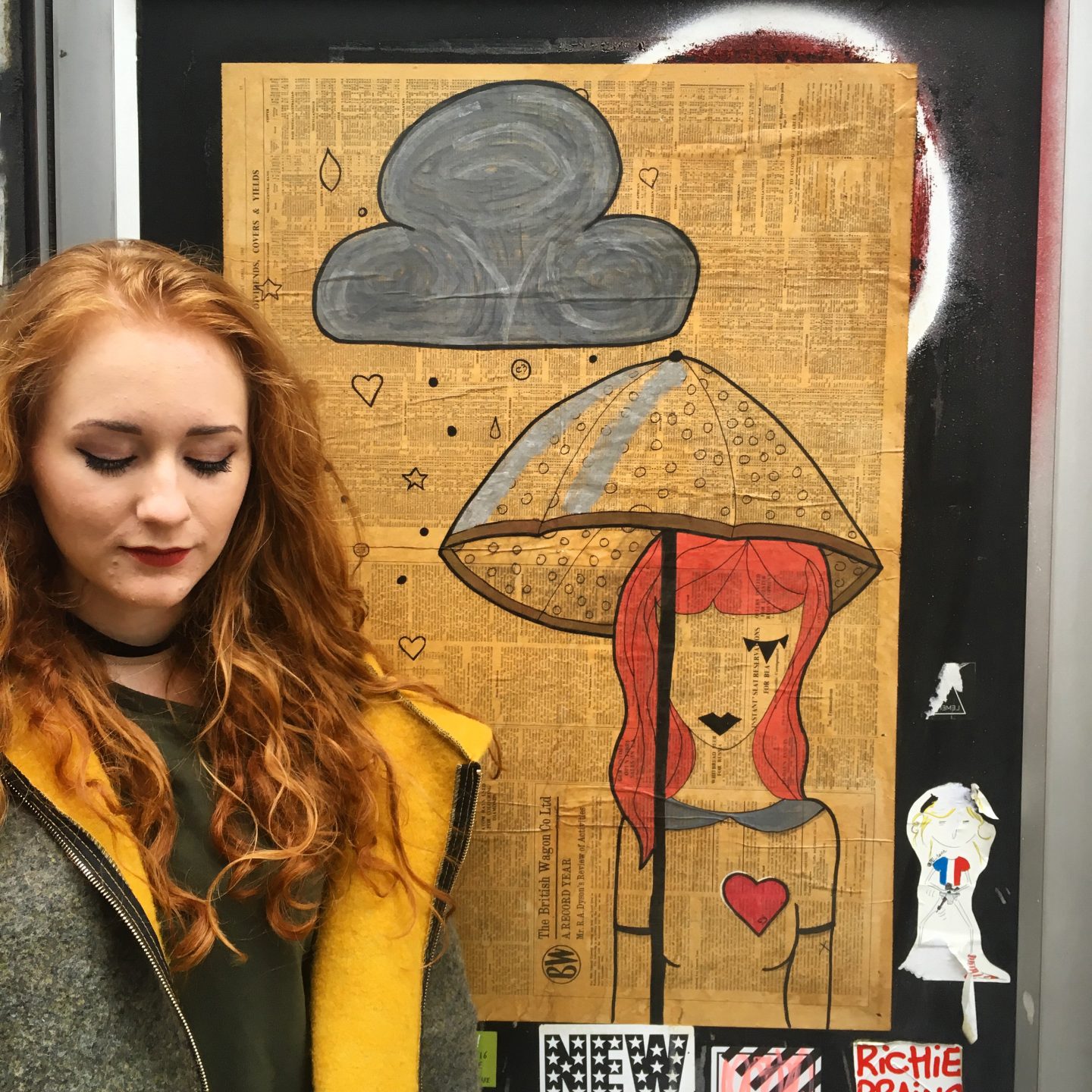 The beautiful Chloe.
Admittedly, East London isn't really where I usually plan my infrequent London adventures– but it just shows how getting out in the world with work or other forces, can reveal some gems that we might not otherwise come across.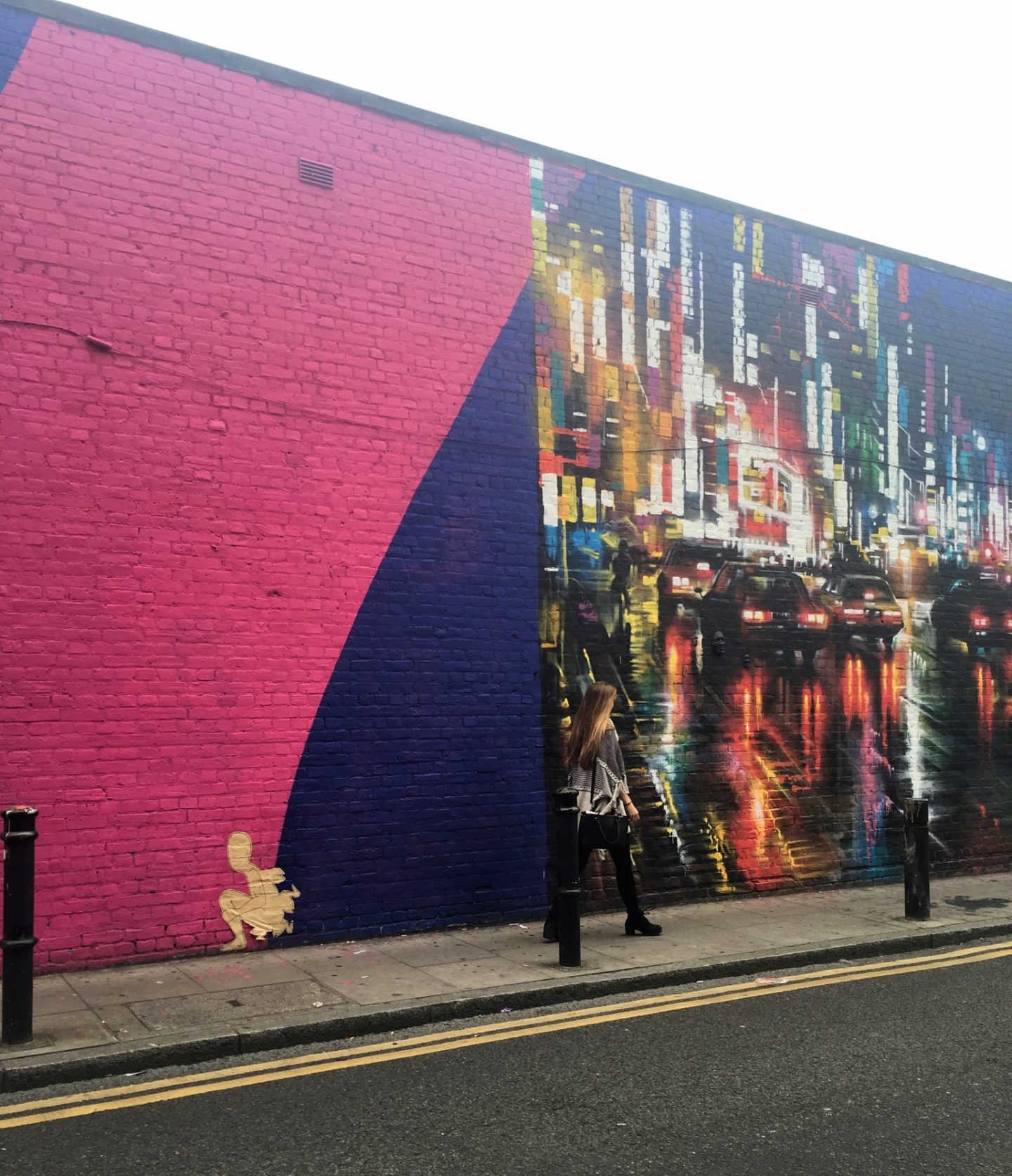 Food, as we all probably know by now, is up there in the main driving forces within my life. Thus, I was in culinary heaven- street food upon street food, curry houses after curry houses, and Dark Sugars were all on our Shoreditch doorstep! If you've not heard of Dark Sugars before, let me just take a moment to explain… this is THE most incredible chocolate shop I have ever come across, in fact its renowned apparently! The family that run and own it are full of life and happiness (why wouldn't you be in such a job), beneath the shop is its chocolate factory, so choccy smells come full force, like that of Lush or Subway shops. On display is every chocolate, truffle, sweet temptation you can image, alongside huge slabs of Chocolate! These chocolate slabs are grated into their signature hot chocolates, making for more of a melted chocolate fondue than hot drink!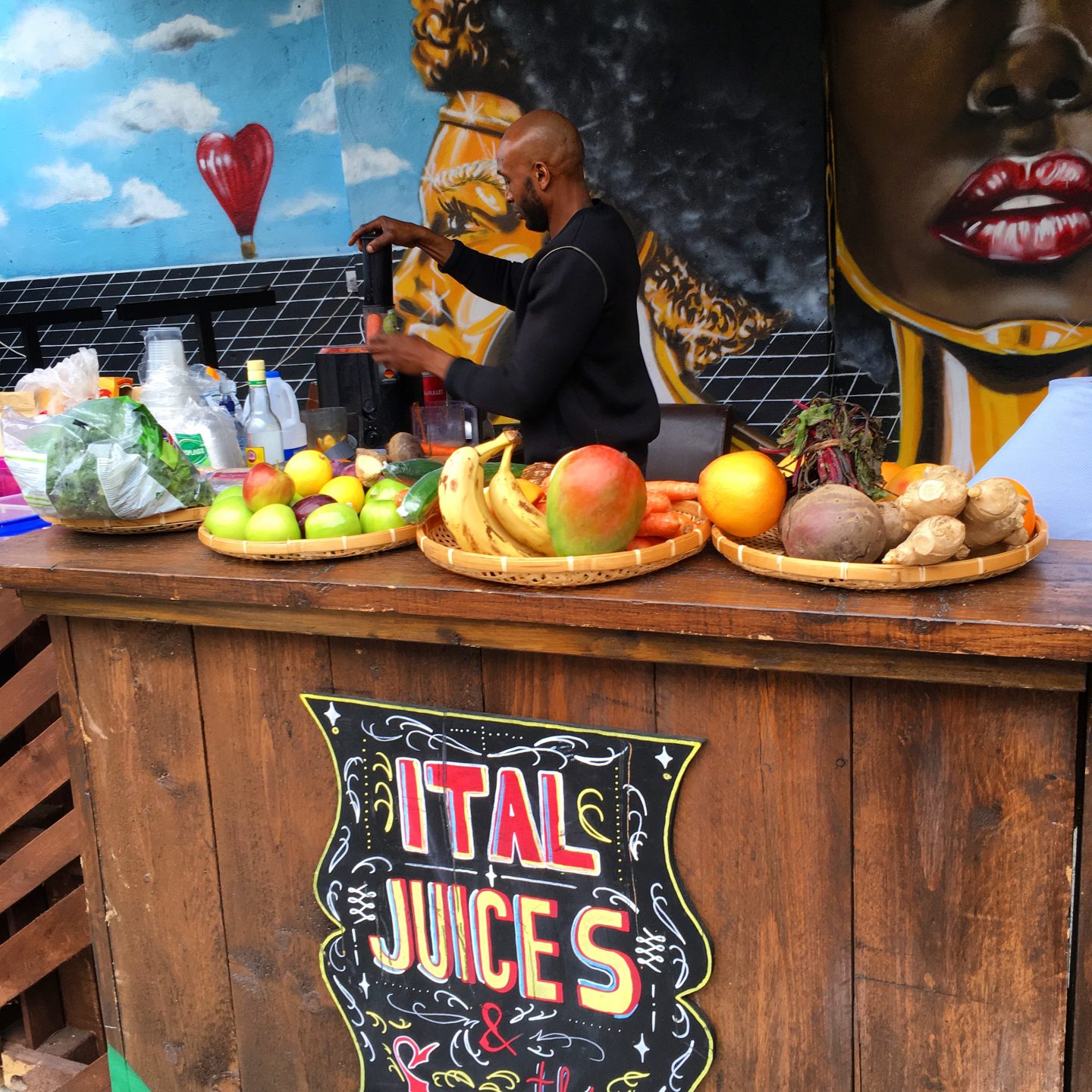 Out the back is a funky Jamaican style smoothie and BBQ set up, where you can watch the smiley guy cutting up fresh, exotic fruits right in front of you.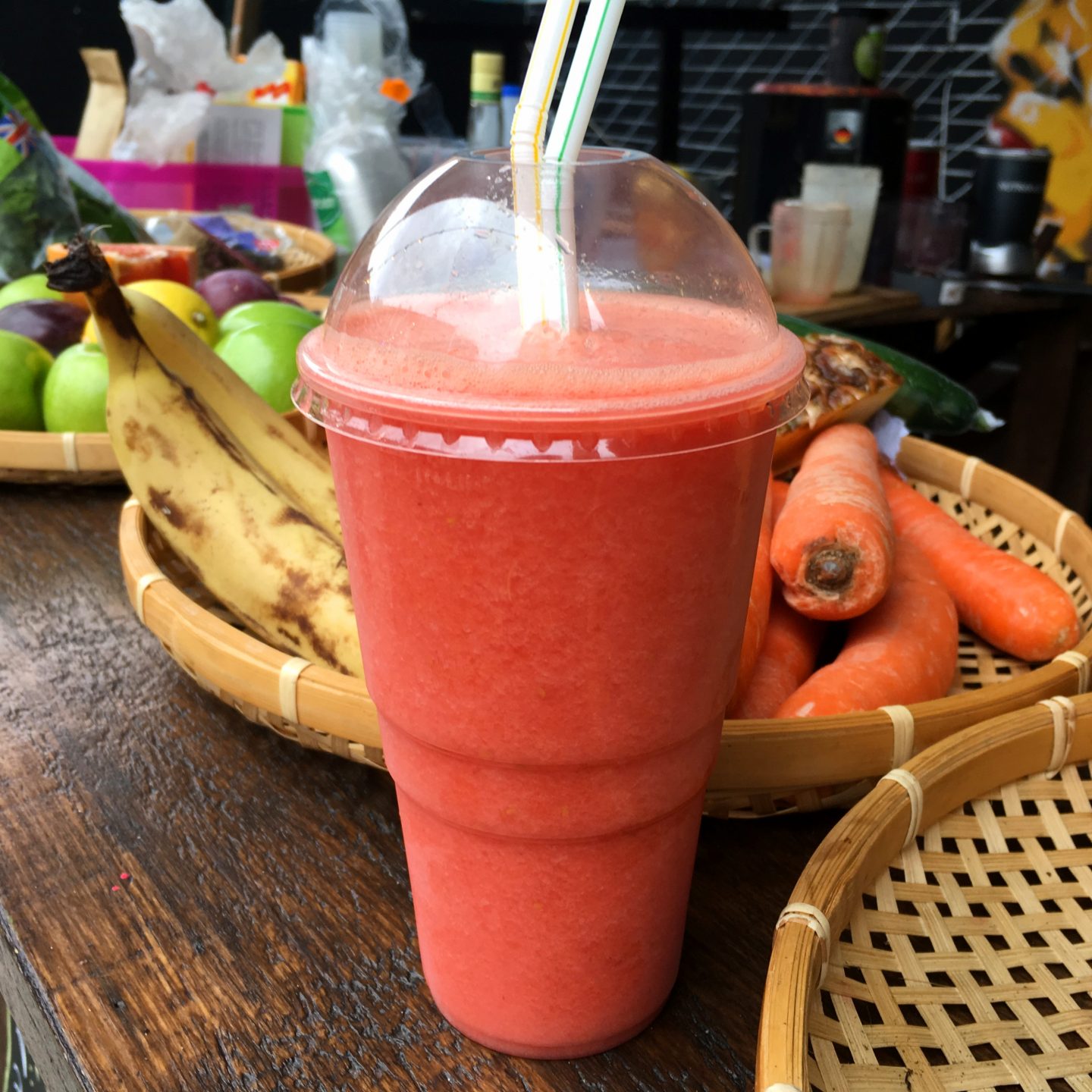 Anyway I've being side tracked, we also grabbed brunch on both Saturday and Sunday in some fabulous organic cafe/restaurants. Be sure to pay both Andina and Hoi Polloi a visit if you're in the area- but also make sure you book in advance!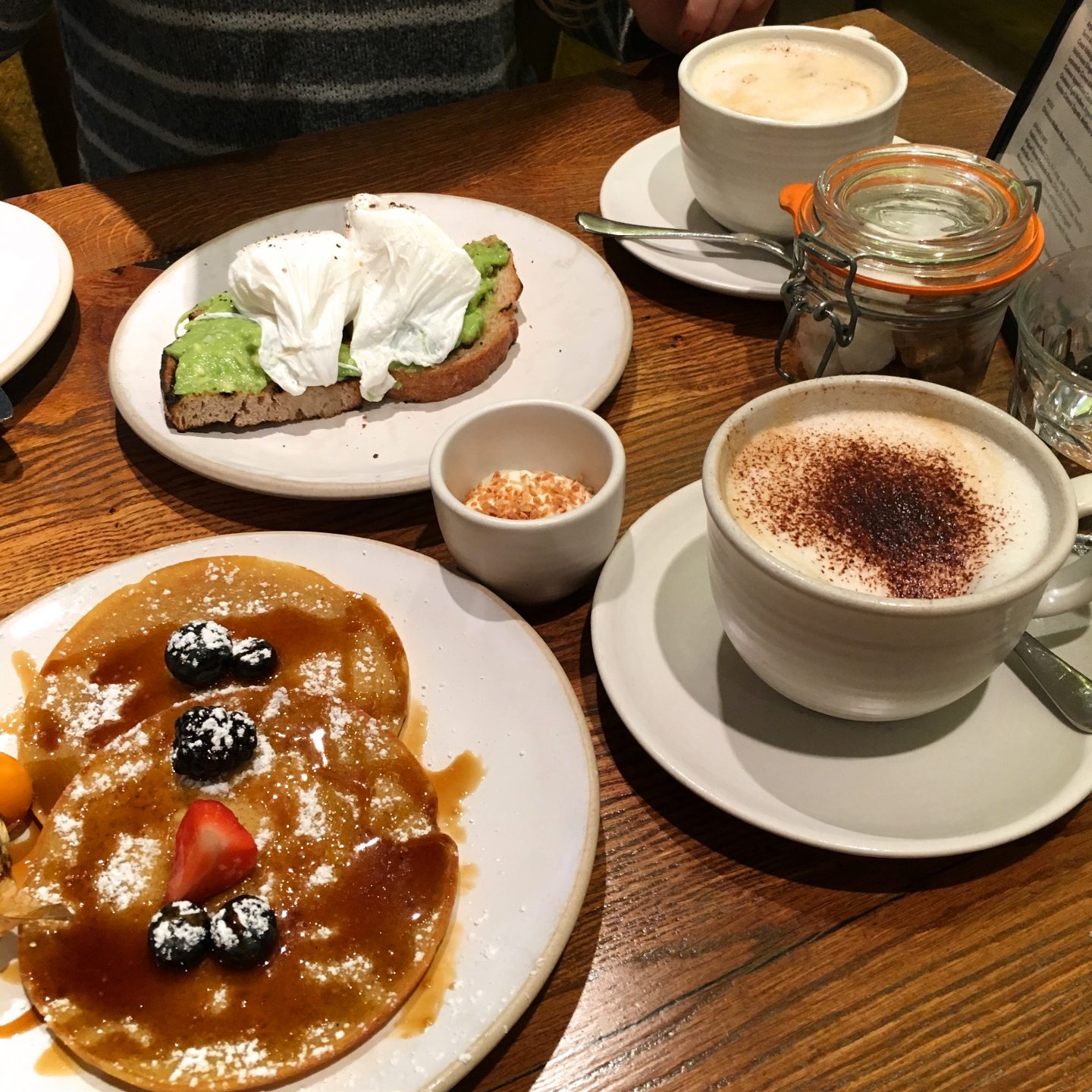 Andina- poached egg on smashed avo, sweet potato and coconut pancakes, quinoa-milk cappuccinos (yeah its that kind of health vibe… but absolutely delicious!)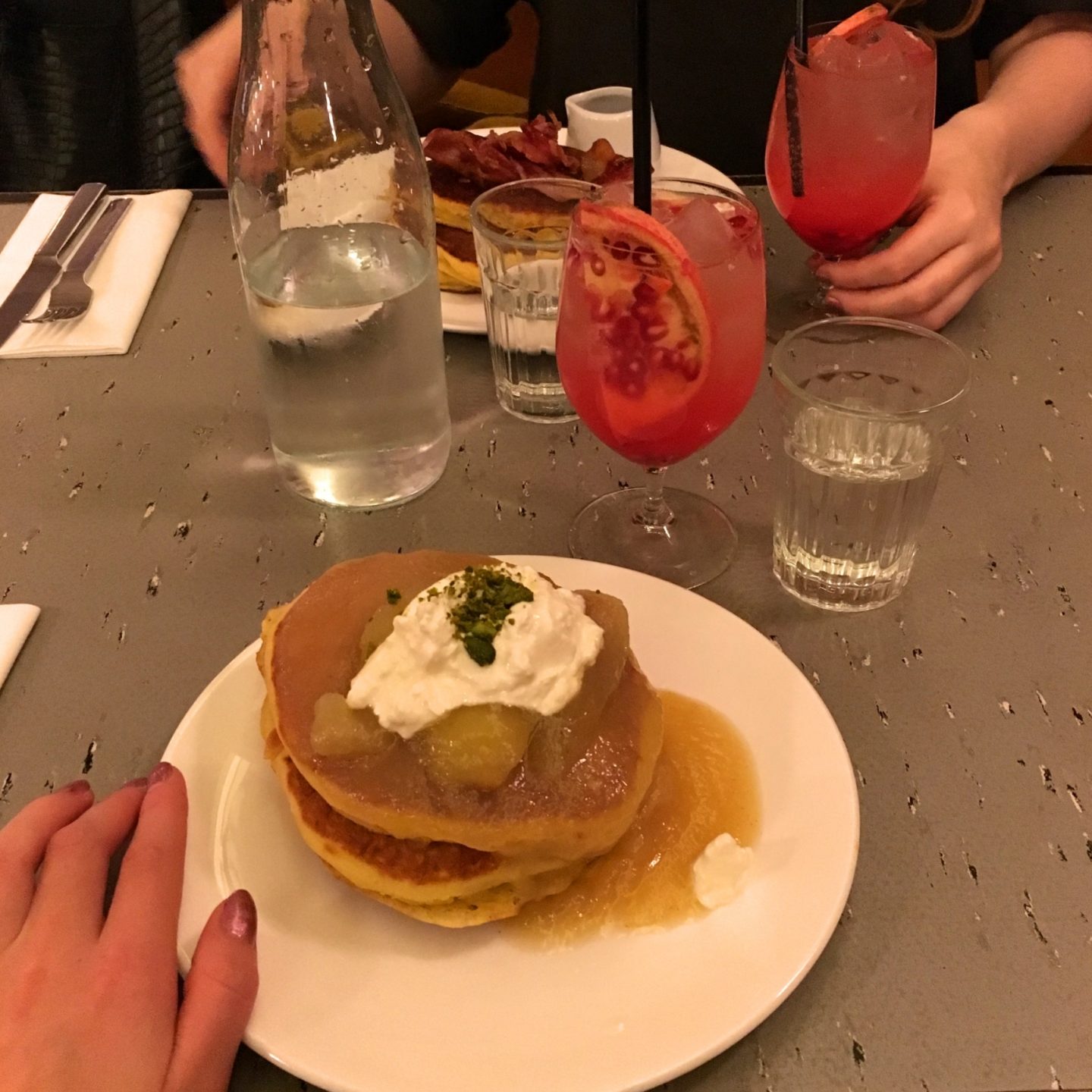 Hoi Polloi- Slightly less healthy buttermilk pancakes, accompanied with bacon and maple syrup or poached pears, yog and pistachios. Pomegranate and grapefruit spritzers, all enjoyed with a live string quartet.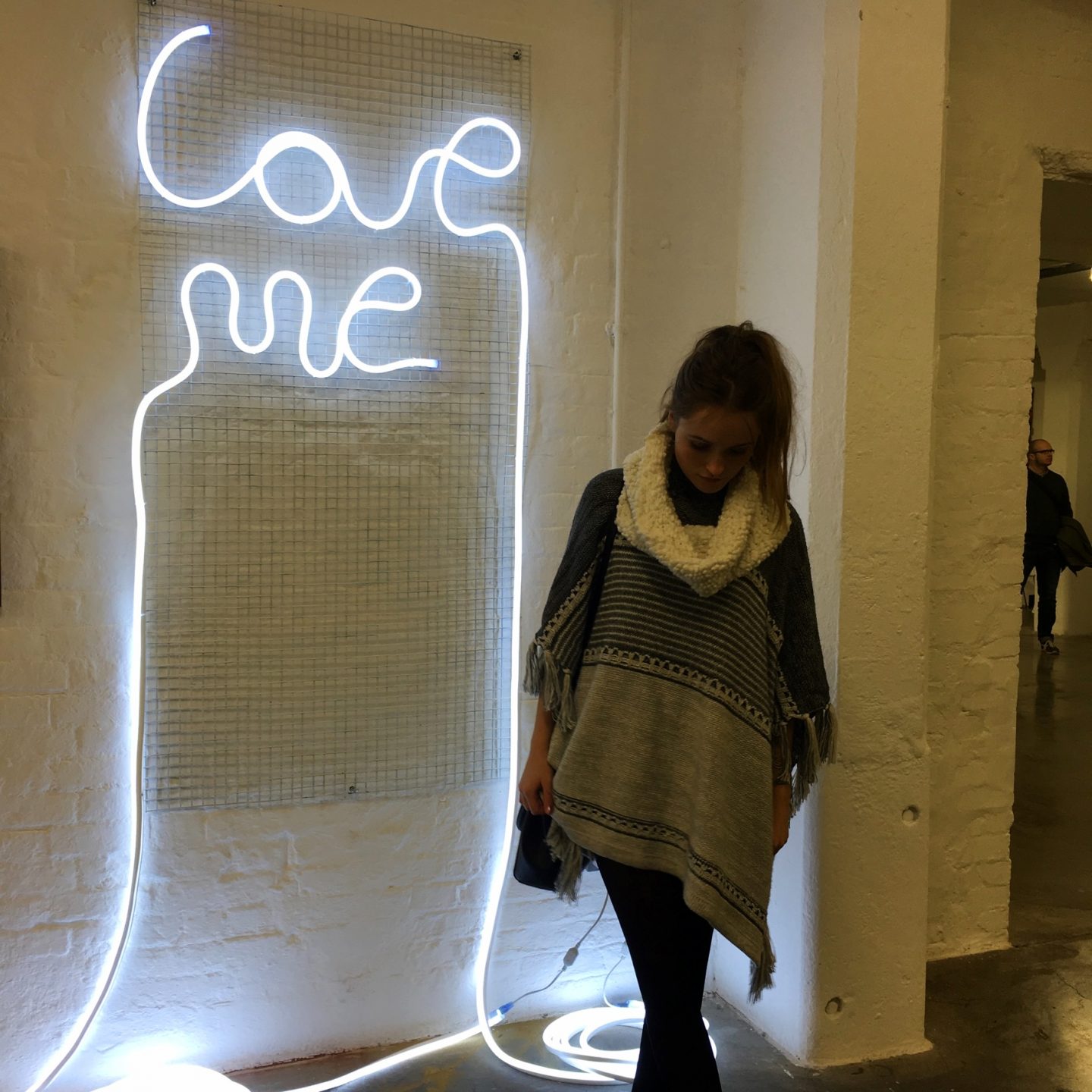 The focus of this post, actually wasn't supposed to be food though, but surprise surprise I've got carried away on the subject! I actually wanted to present my latest purchase- my Maison De Nimes poncho.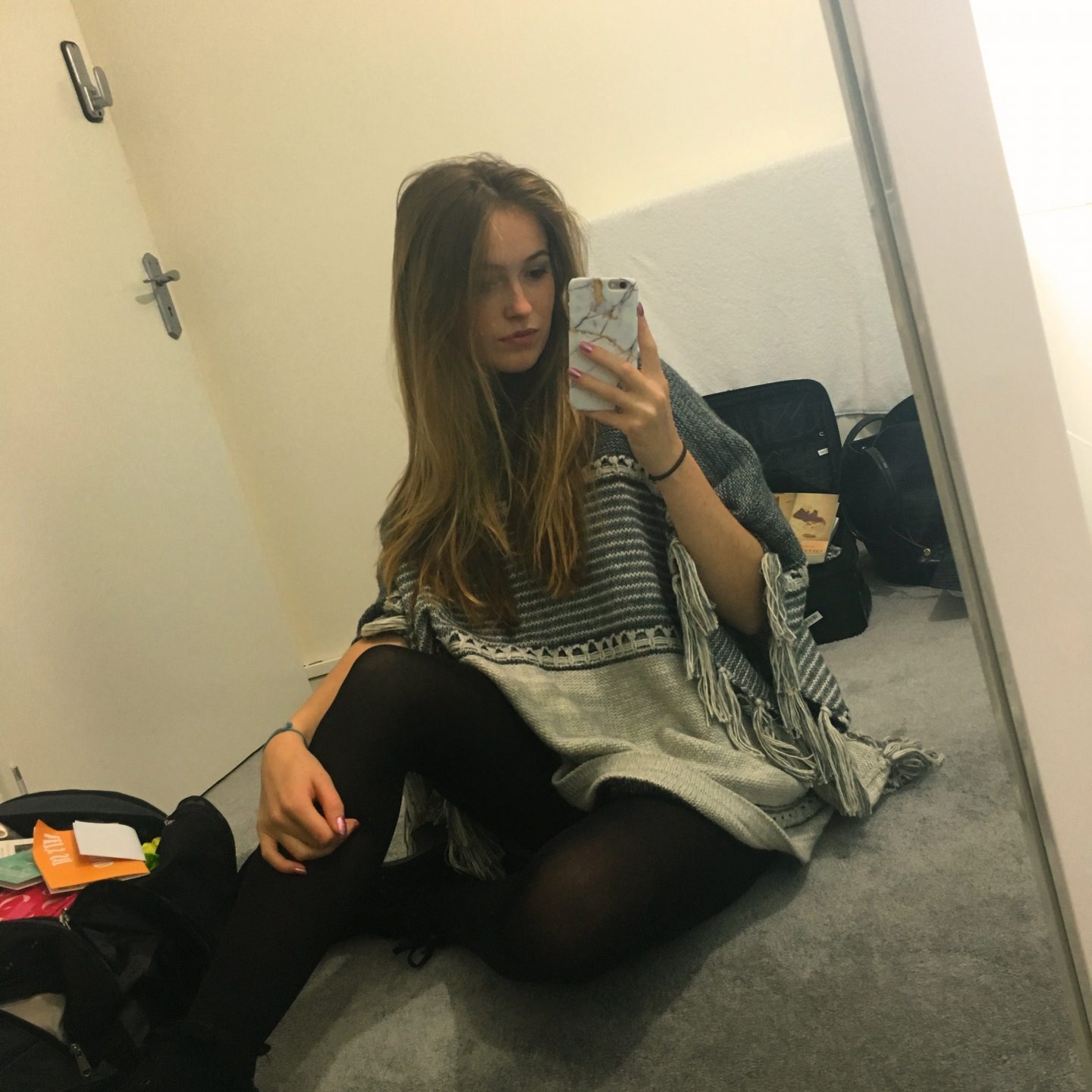 I snapped this up from House of Fraser with their 10% student discount at a very reasonable price. While Summer clothes are my favourite, I do have a soft spot for the layering of knitwear that Winter demands. This poncho is fabulously versatile in how one can wear it. Out in Brick Lane I felt I needed it to be a bit edgier (considering edgy absolutely isn't an adjective anybody would ever associate with me, this wasn't easy!) I teamed it with tights and chunky boots. As a result, it looks more like a short dress.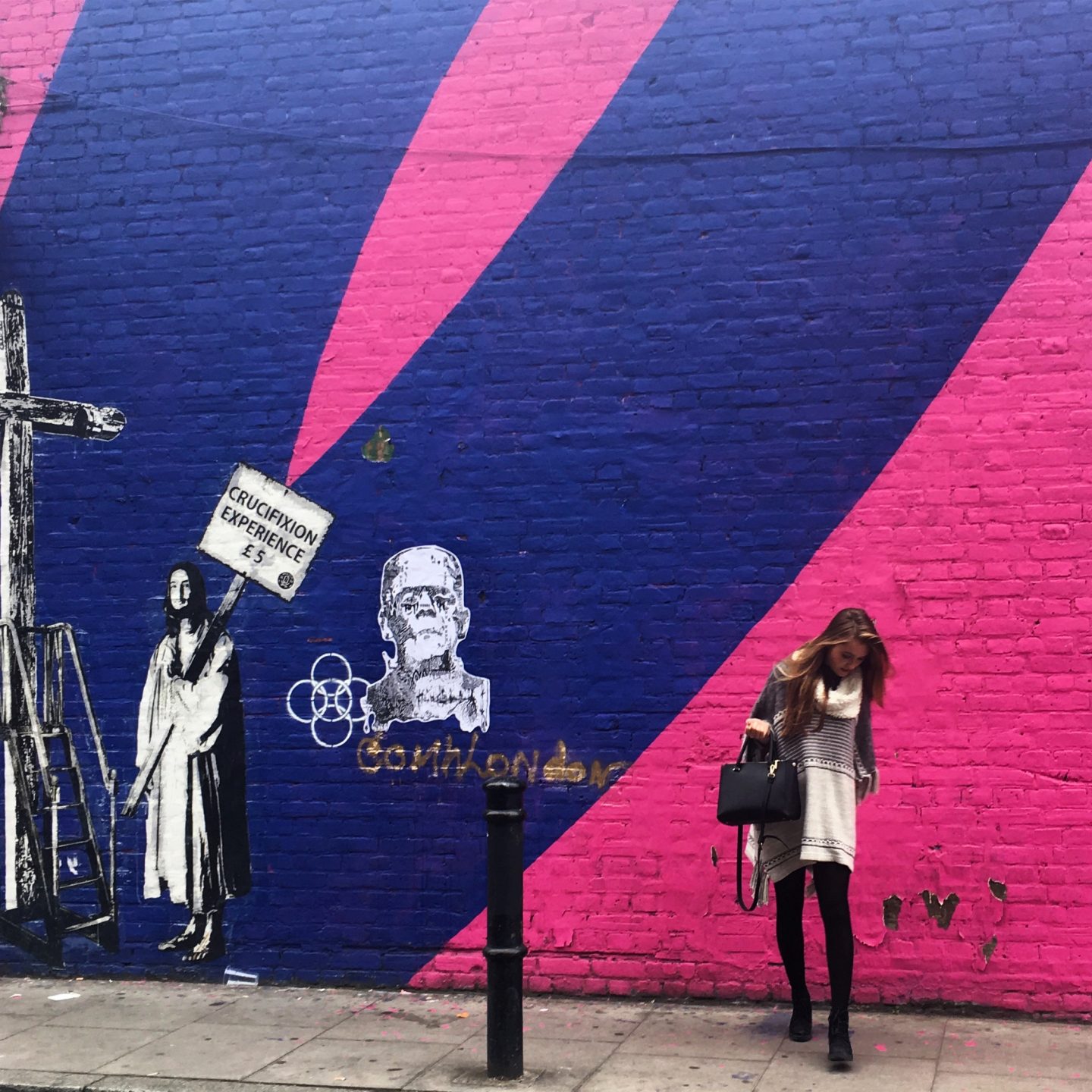 Admittedly, the level of shortness wouldn't' generally be considered 'classy' (shall we say), but its bagginess, sophisticated greys and cosy knits make it more acceptable. During Autumn, I didn't even wear tights and still managed to get away with it. I would suggest wearing a small dress or skirt underneath it, however, just in case!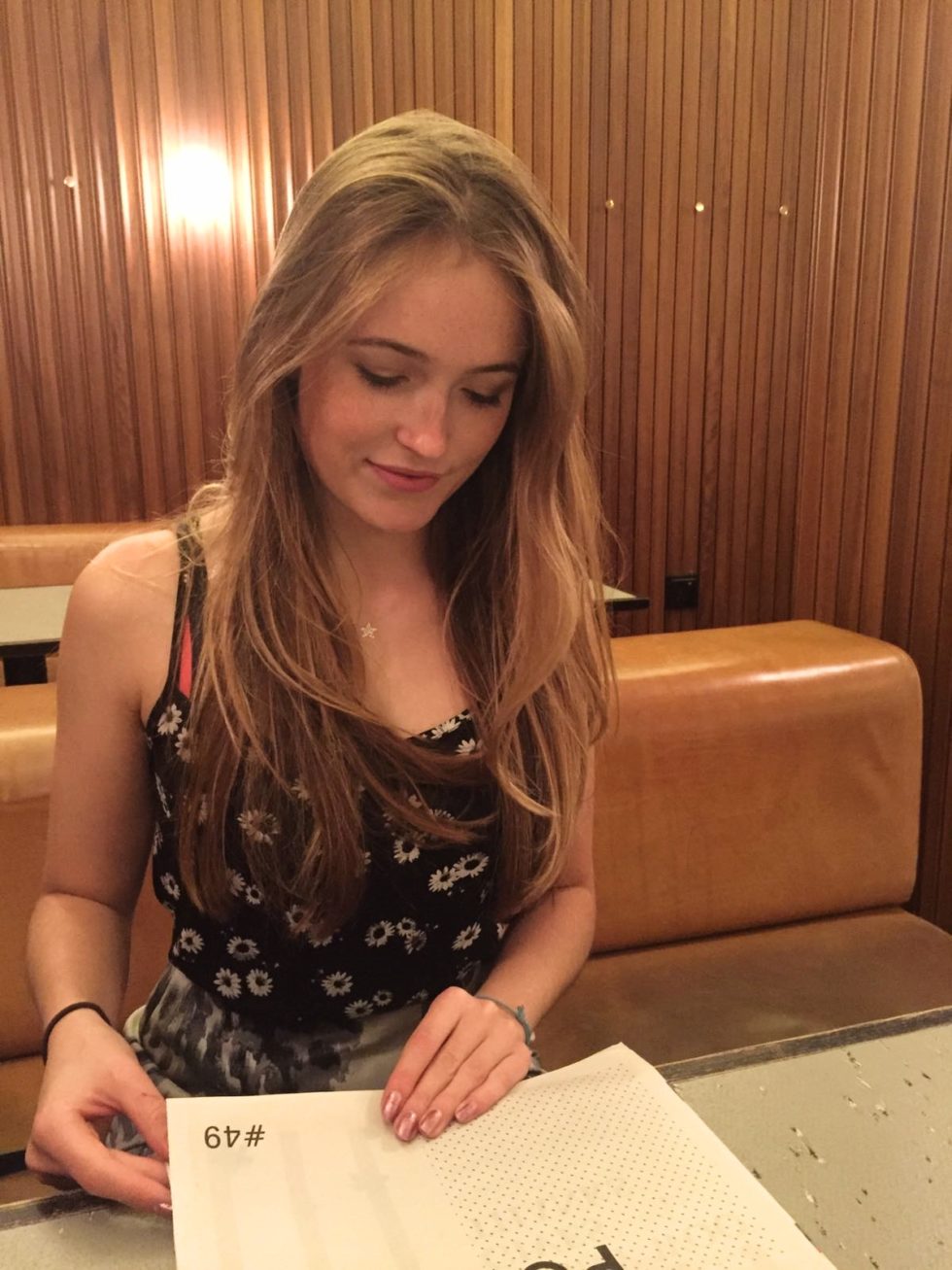 It can be the statement of the whole outfit, or simply a layer upon other pretty combinations, like this black and white ensemble. As a statement piece, accessories can be kept simple- I just paired it with my black hand/shoulder bag and a cream scarf. (Linked are similar examples.)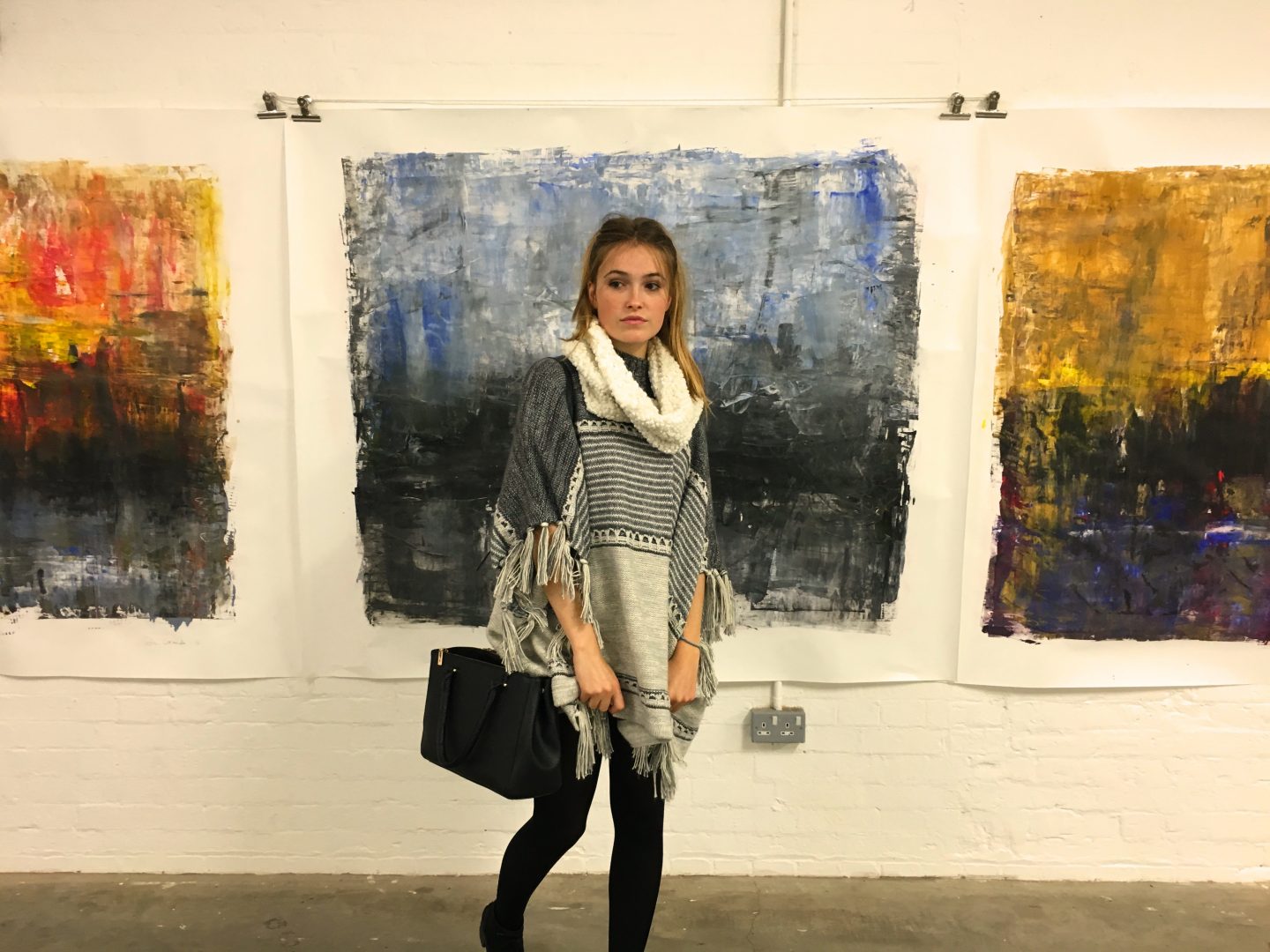 I wasn't really sure where to shoot this outfit, and I'm still on undecided as to whether the bright colours of Shoreditch's street-art draw attention away from its detail, but then again I think the location shows how versatile this piece is in where it can be worn.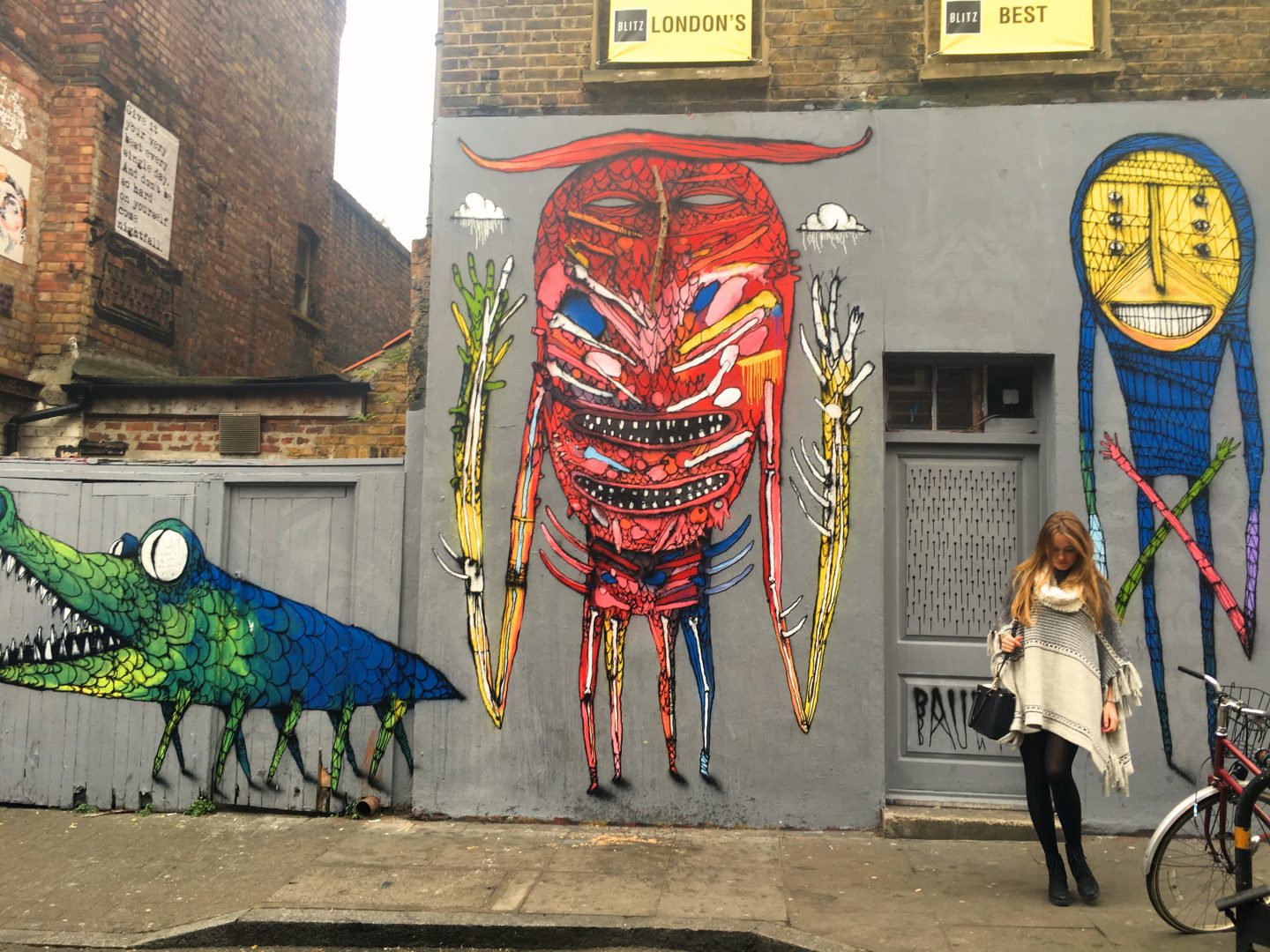 Dress it up for evening occasions, with heels and jewellery. Team with black or white jeans for a casual day time look or wear it as I have for something in between.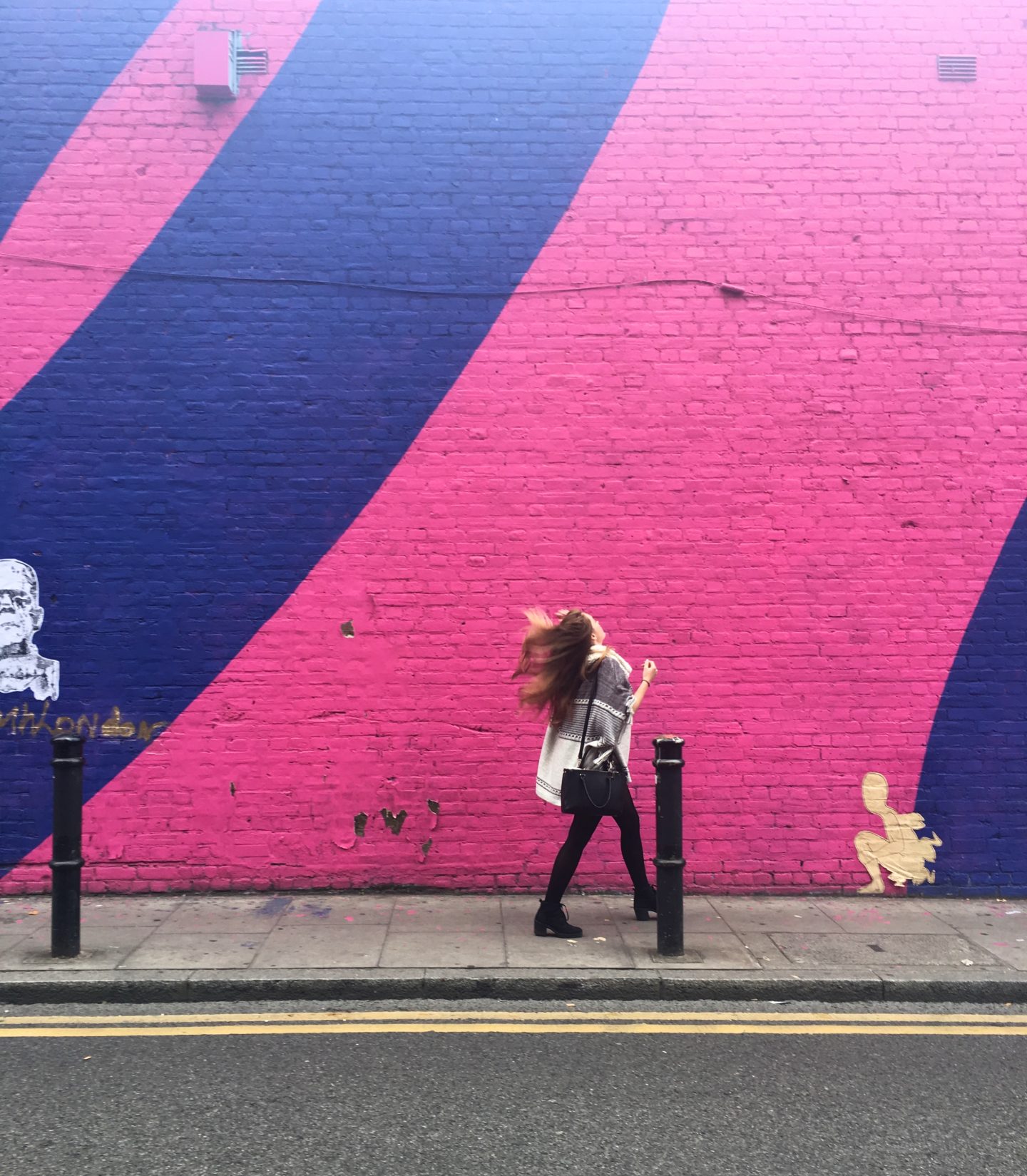 Anyway, while I may not have actually made any money after paying for train tickets, Airbnbs, food (and a little tiny bit of Urban Outfitters cash-splashing)… I have now discovered a part of London which otherwise wasn't really on my radar.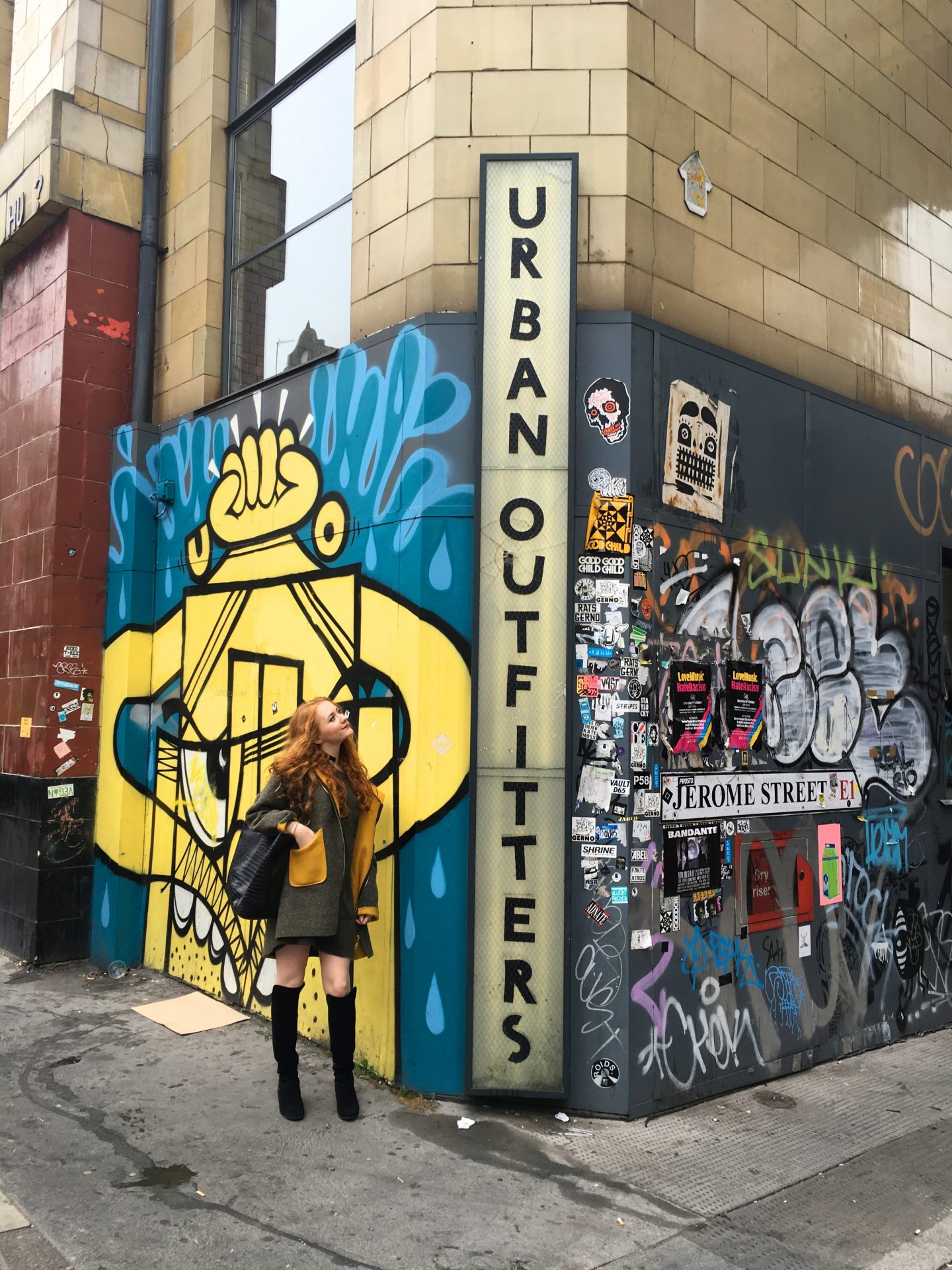 But the work allowed us a brilliant weekend without ending up out of pocket- so that's got to be a win, especially in pricey London!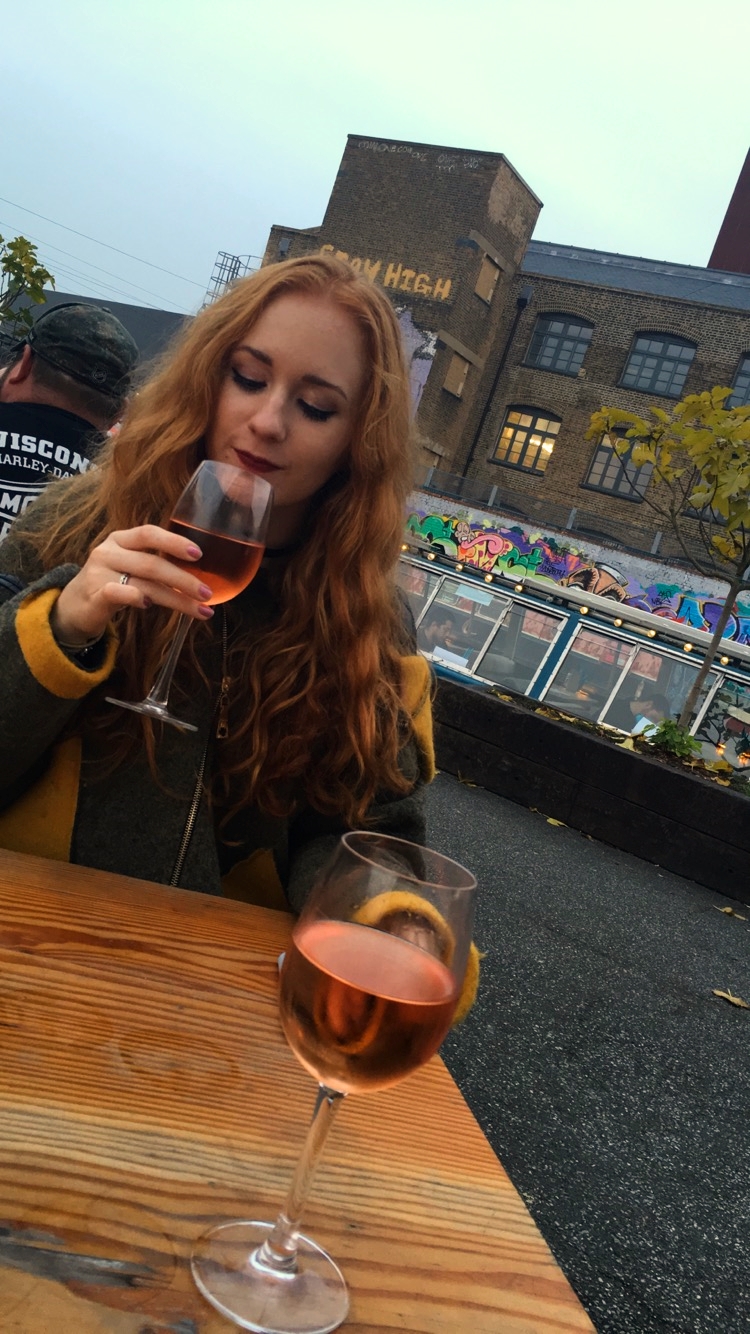 Crate Brewery, Hackney- another must if you find yourself in East London… amazing pizzas!
We celebrated whatever we could find to celebrate and just allowed ourselves to have fun, guilt-free!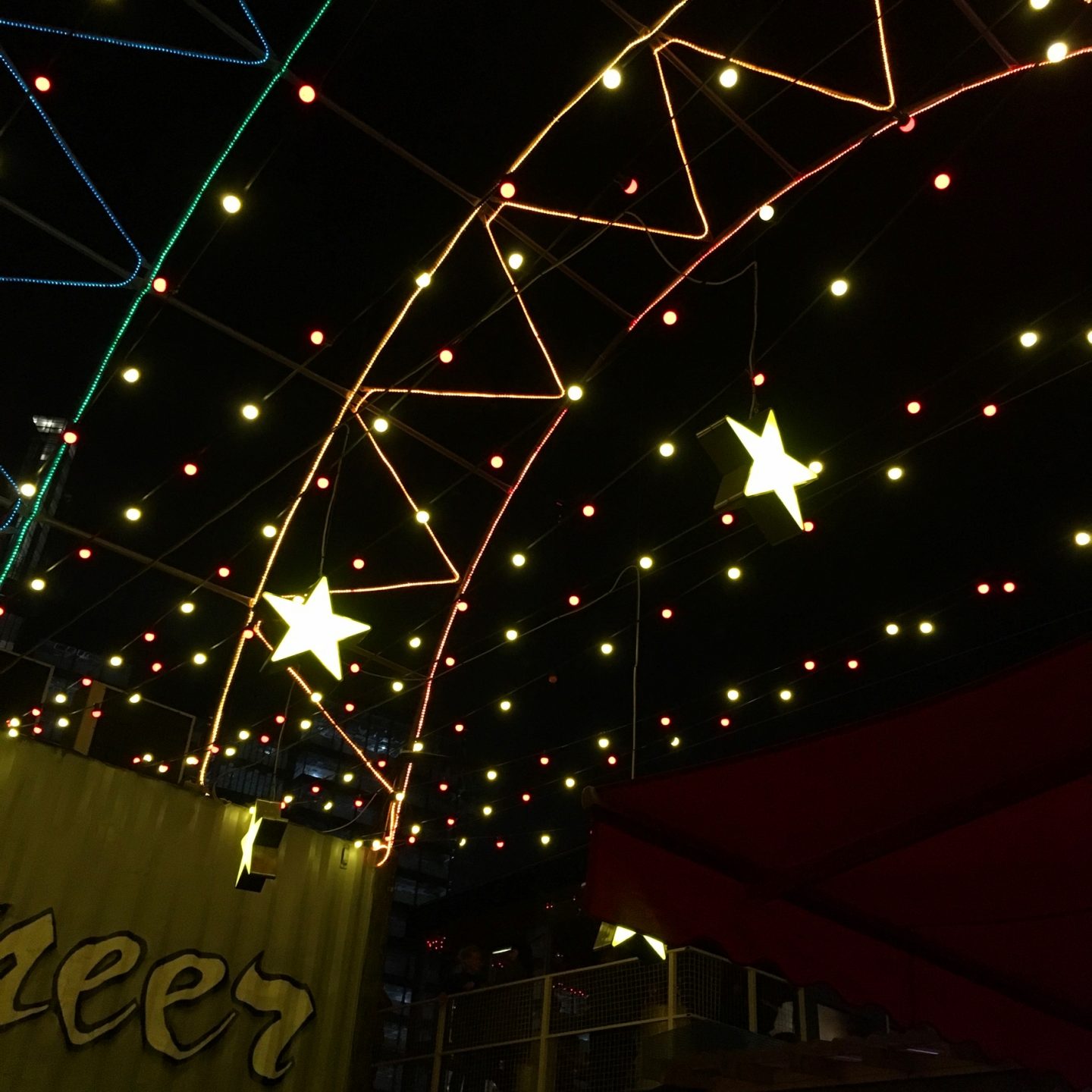 I would reiterate again how important it is that we widen our horizons, and how certain decisions we make or opportunities we take can reveal such new horizons. (A bit of a deep end- my apologies.)