Reading Time:
3
minutes
Flared jeans seem to be simmering within the current fashions once again, and have been for a few months now. I can't say that this is something I am overly excited about, and its likely that the day I purchase myself a pair will also be the day that pigs fly. But speaking too soon is always a risk, so only time will tell I suppose!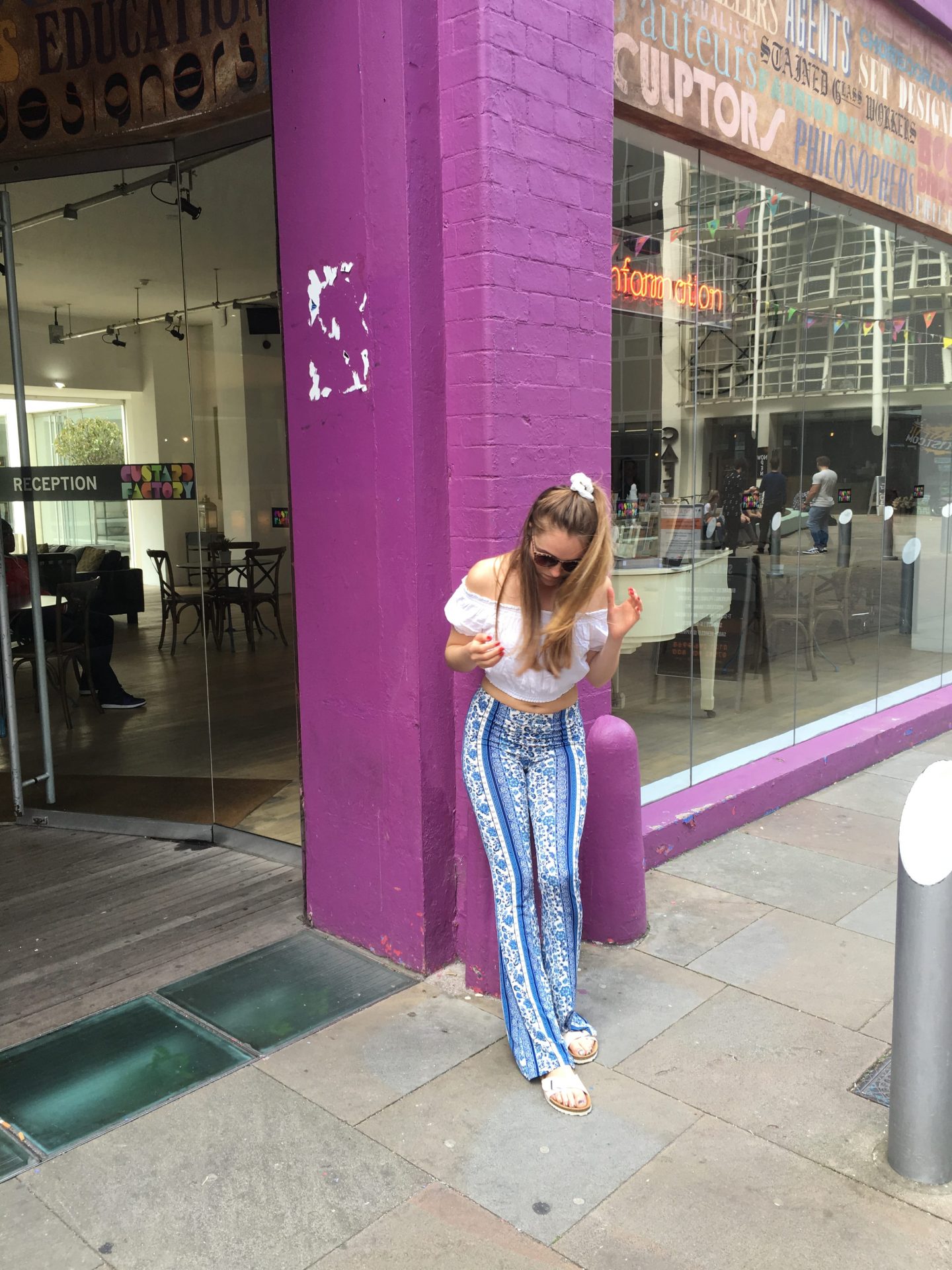 So while flares of denim are not really up my current street, flares of colour and of stretchy materials most definitely are. I have always been a fan of the festival clothing trends. I love the freedom that people find in festival culture, the ability to express whatever crazy love of pattern, lace, florals or cut-outs they might have, and combine them into one. There is something about music, tents and sun that seems to let us break the conservative rules of 'all black everything', or 'no pattern on pattern', or 'skin on show is a sure sign of indecency'. Not in festivals!
The thing is, that during the summer this festival fashion freedom seems to seep into everyday civilised life too, and I am definitely not complaining. This year the flare appears to have escaped and infiltrated our daily lives.  H&M have absolutely jumped on this bandwagon. How fabulous are these stretchy blue and white flares!?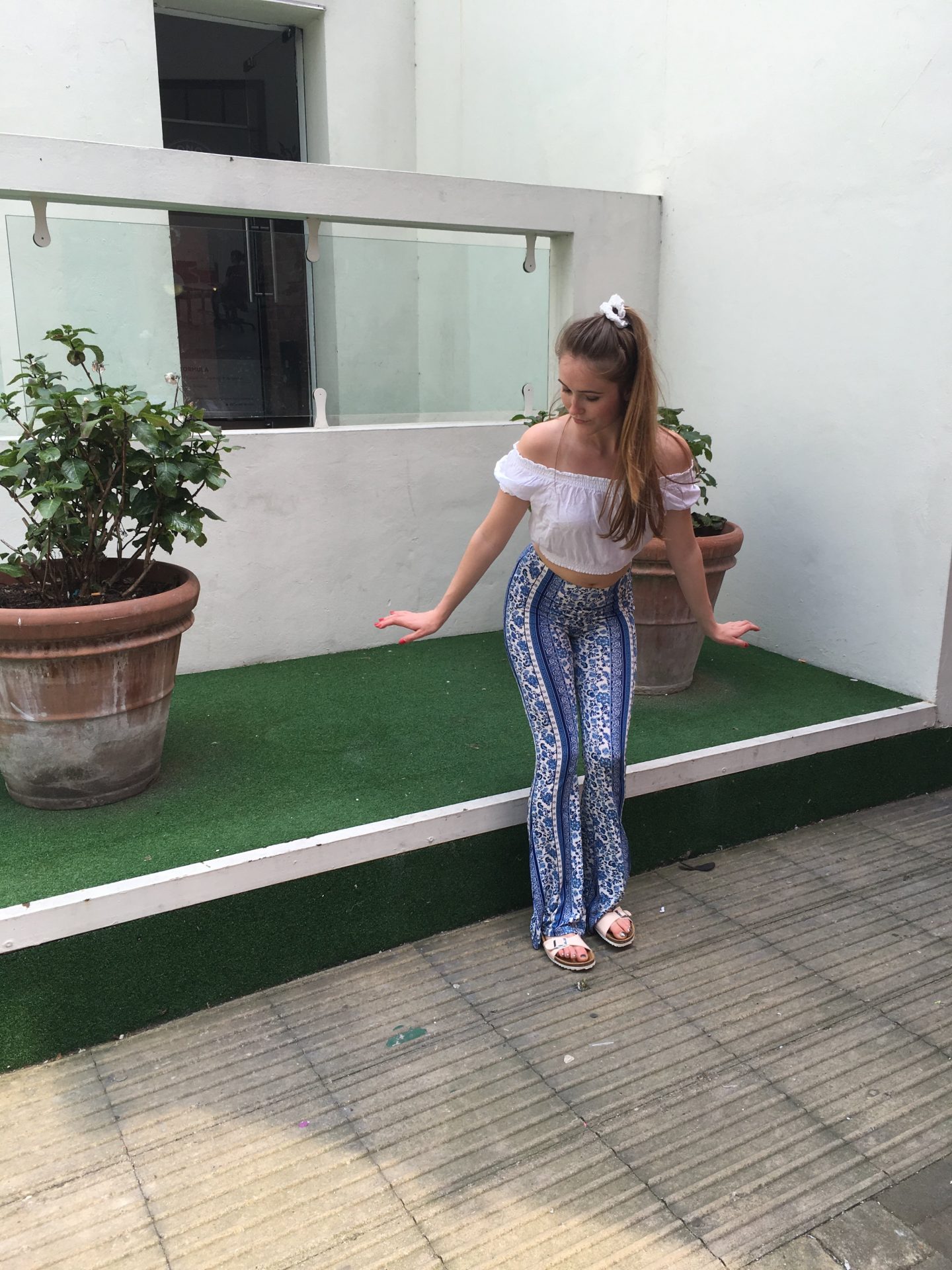 It took a fair bit of research to work out what shoes one wears with flares. In the end I opted for my Office Birkenstock-style sandals, they work with the pretty, retro feel. A plain top is all that this explosion of pattern allows for. I felt the  baggy, Bardot, off-the-shoulder look complimented the tight stretch of the flares.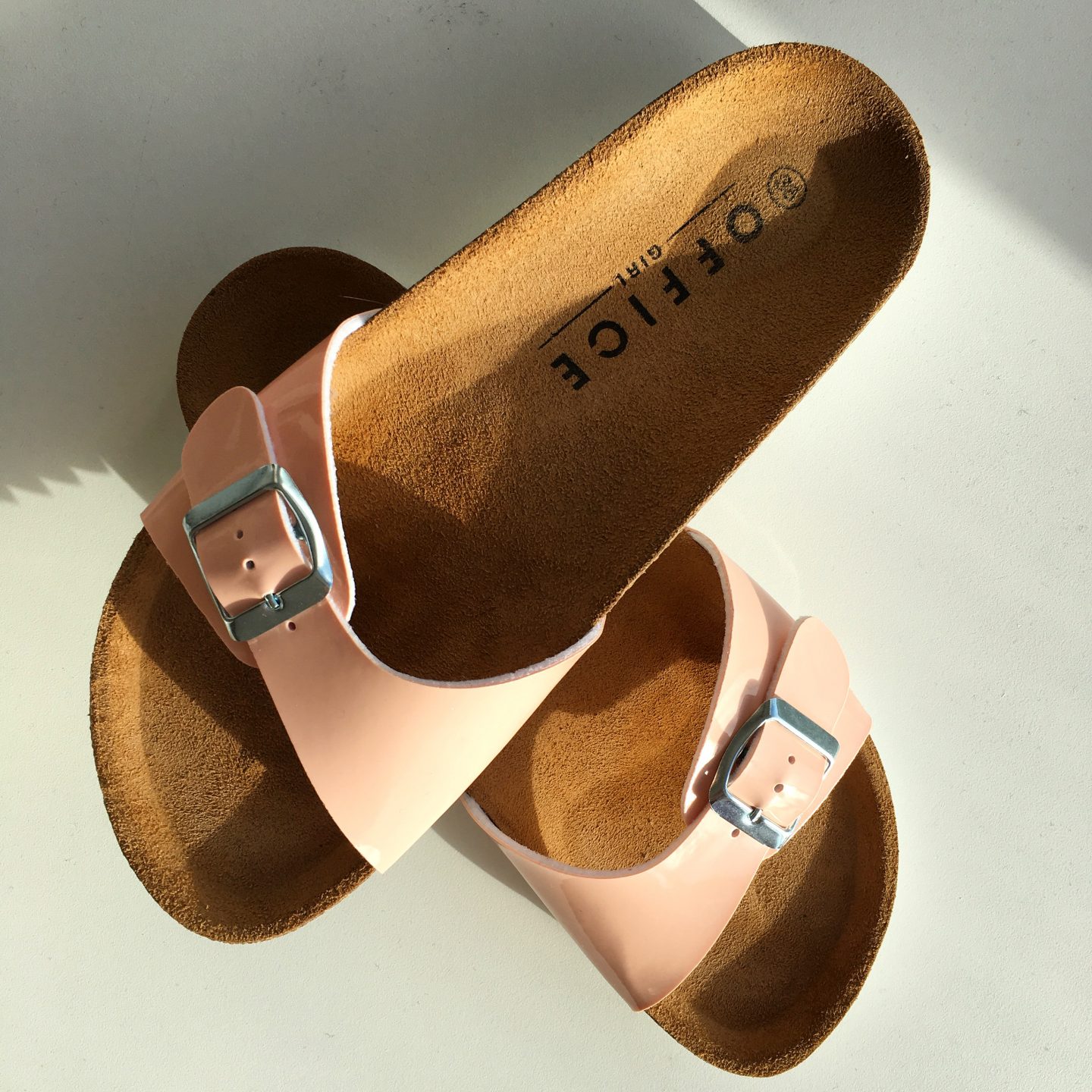 Not only did it take some time to compose this outfit, but it took time to build up the confidence to flounce it. But eventually, flounce it I did. This discovery of courage came with the location of the shoot. Where better to experiment with colour and pattern than Birmingham's Custard Factory?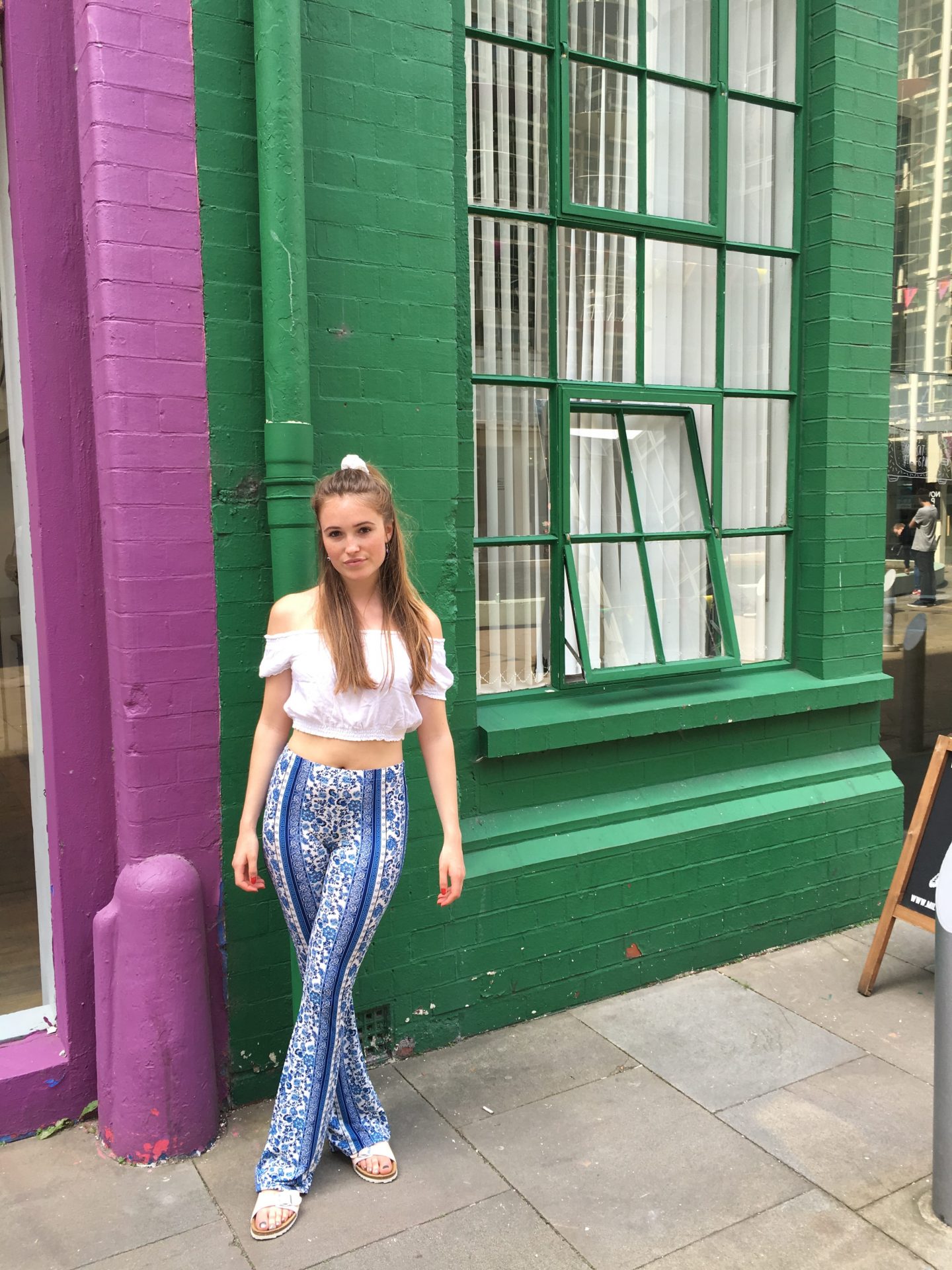 I actually also braved the look in the beautiful Venice, the shimmering waters were the perfect backdrop to my blue and white get-up.
If you do ever happen to be visiting Birmingham's city centre, take a couple of hours to search for and explore this splash of colour amongst the greys of the city, it simply evokes happiness!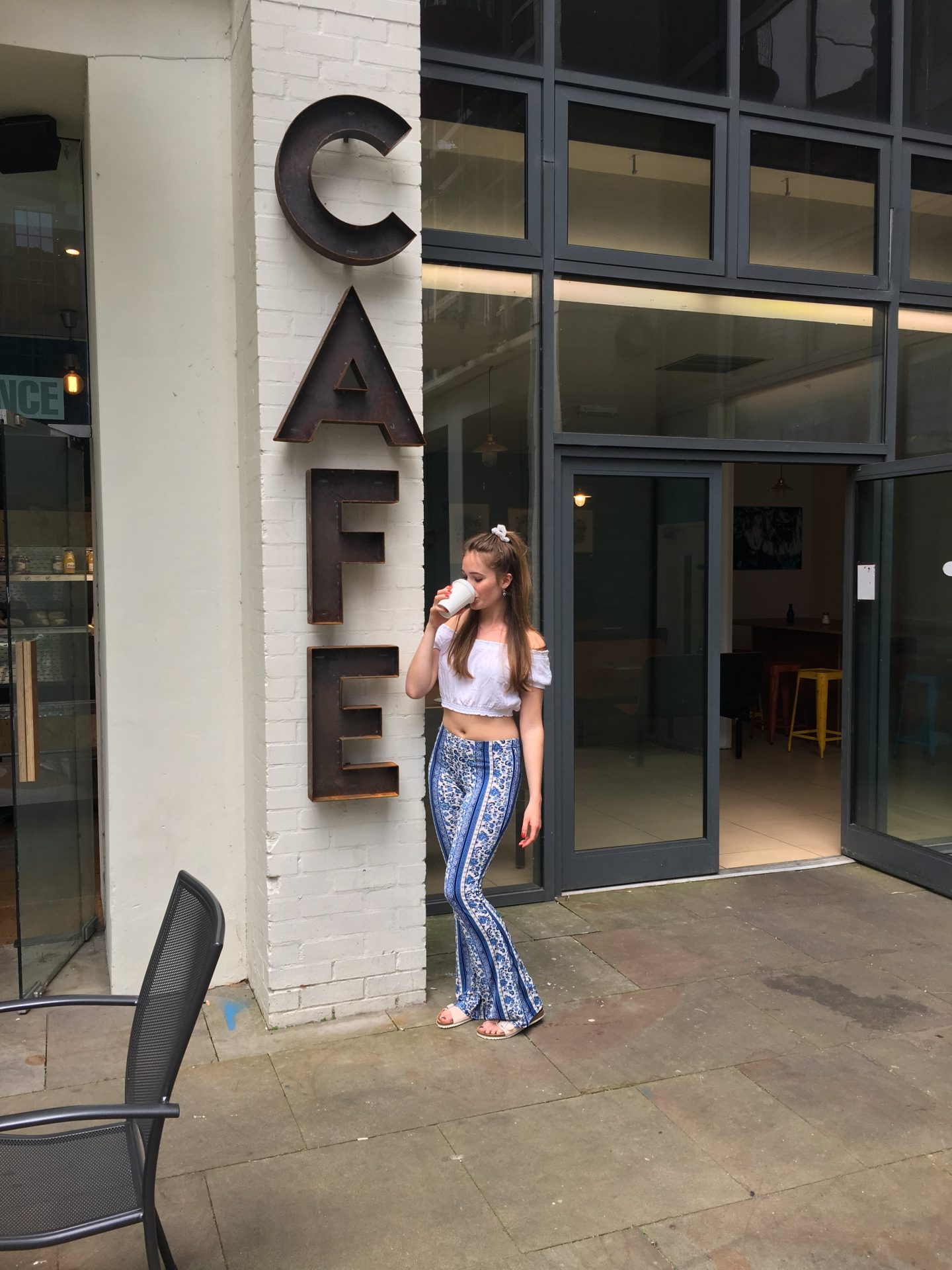 Complete with quirky cafes,…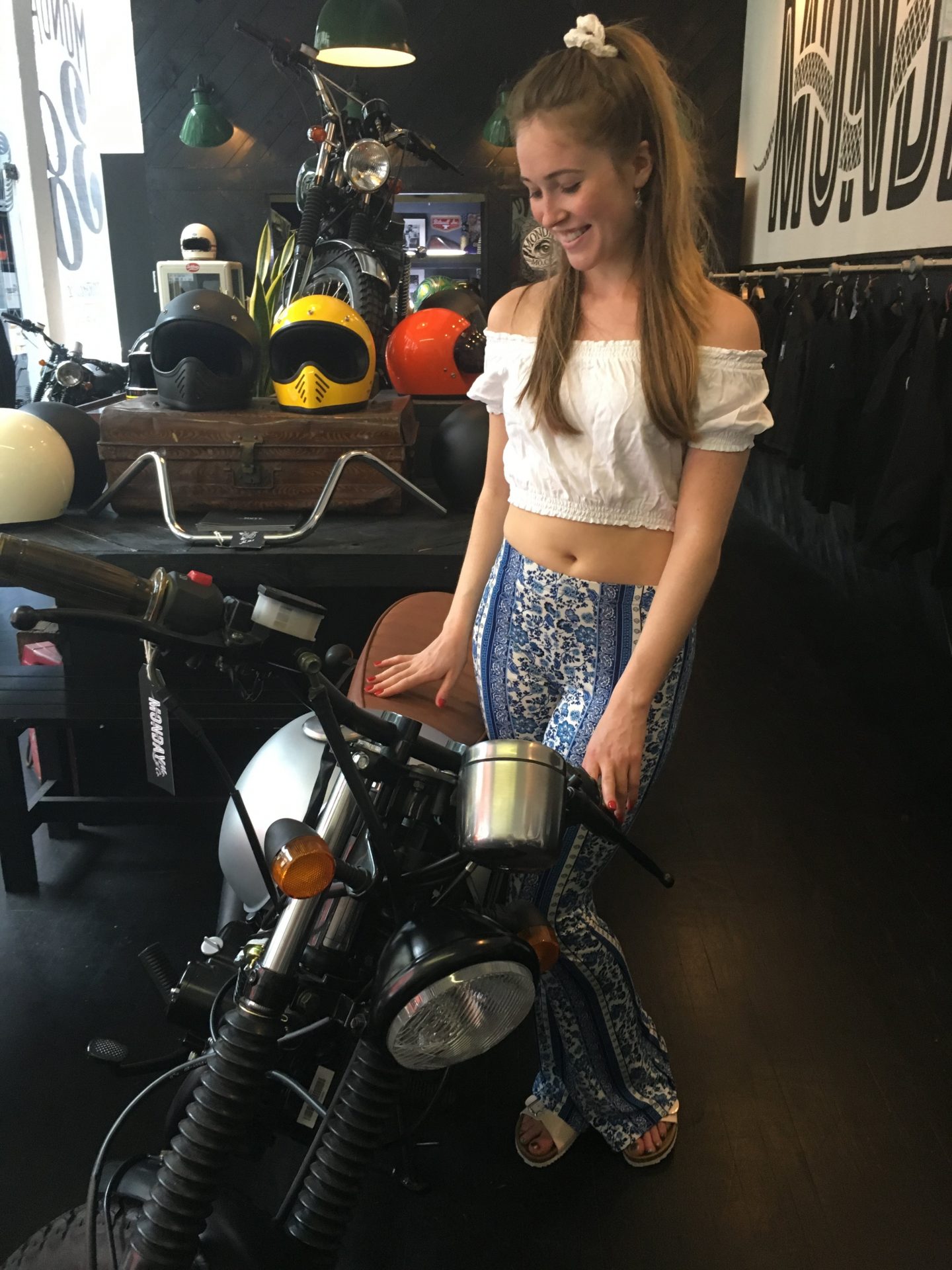 …bike shops (far too cool for me), in which I looked totally out of place,…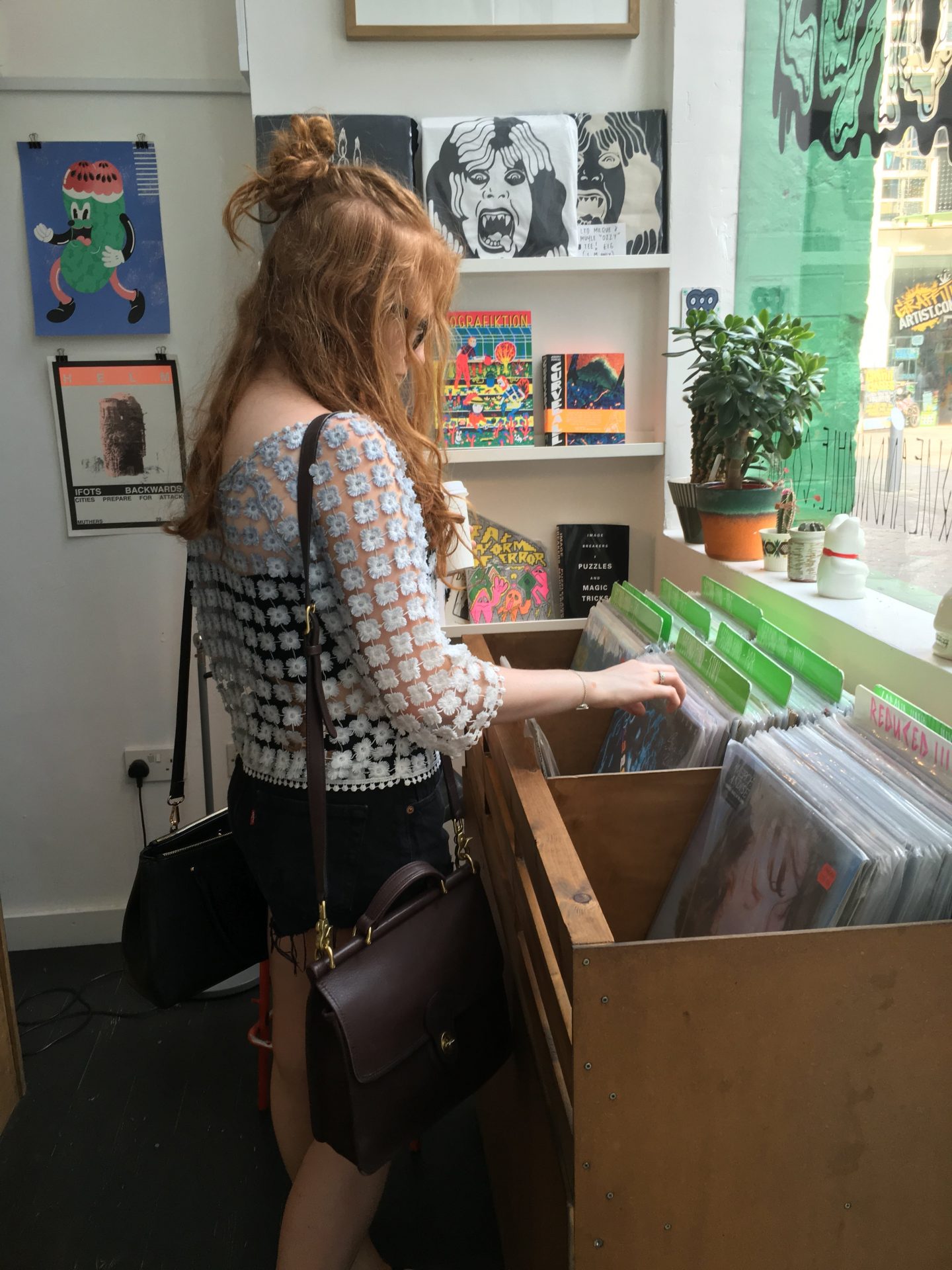 …and funky record shops.
The galleries and street art it boasts will seriously improve your Instagram feed. But don't go on a Sunday, its all closed, and feels slightly like a creepily bright ghost town!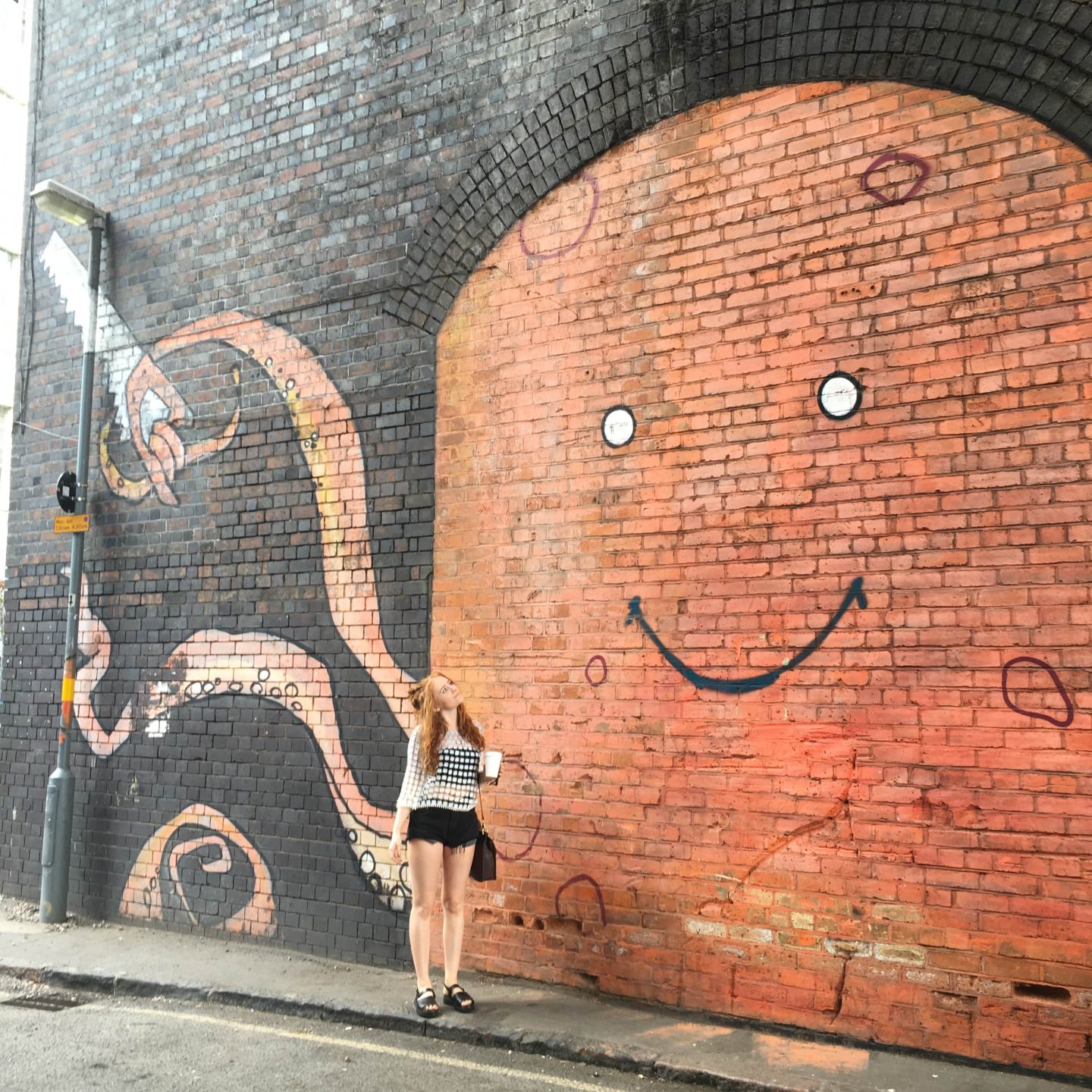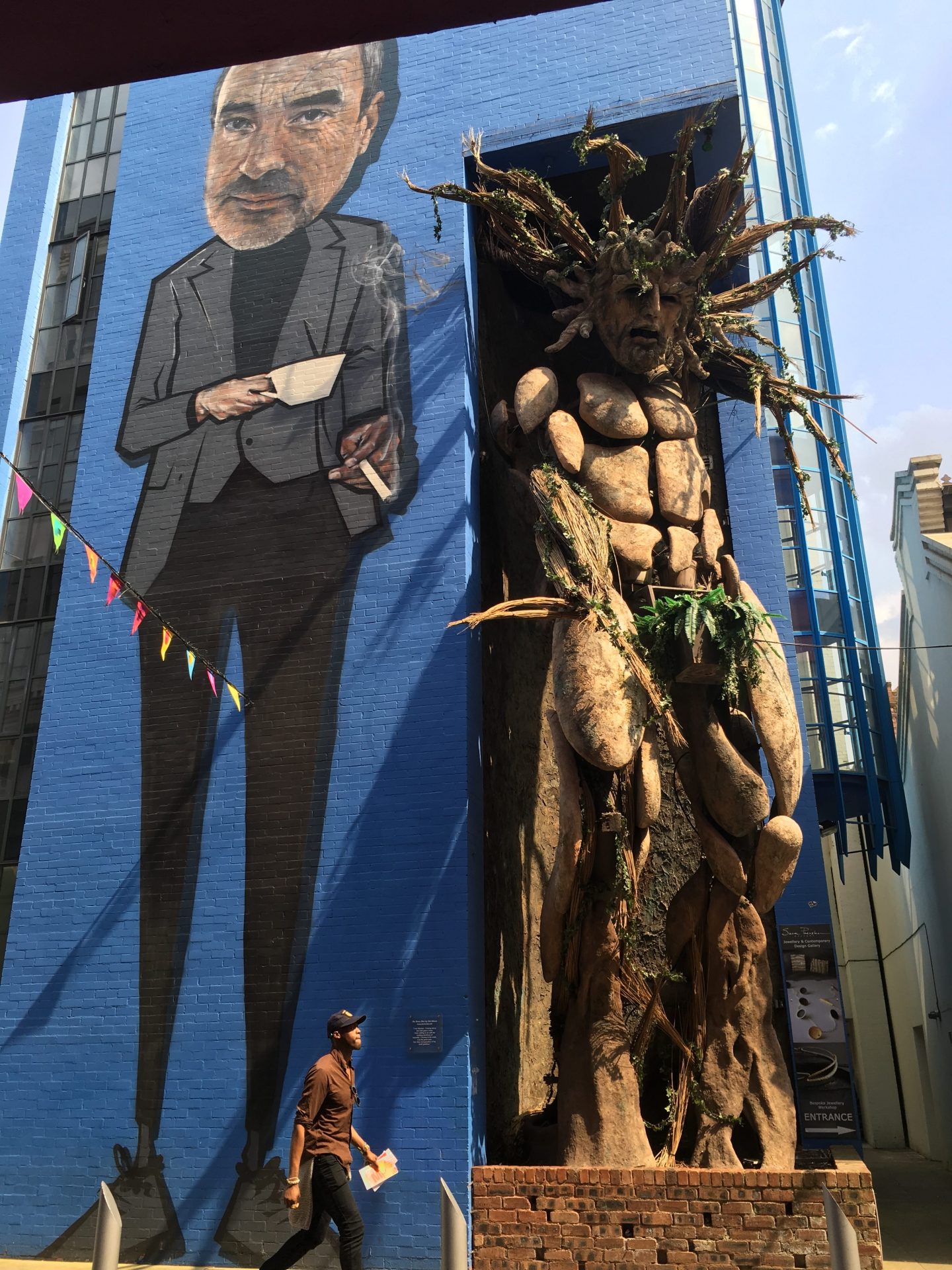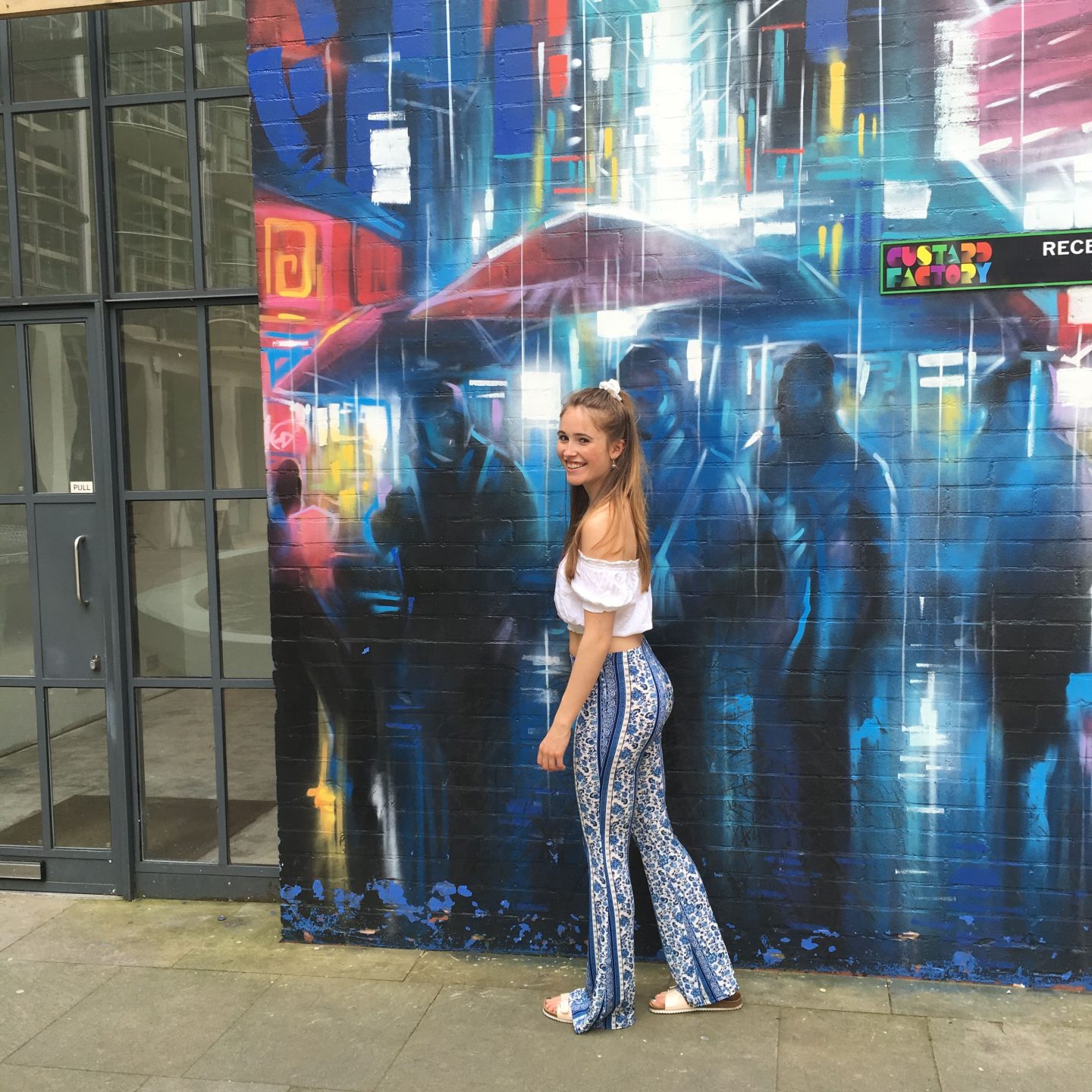 I would like to thank my very own beautiful, wonderful #InstagramHusband Chloe, isn't she gorgeous!?