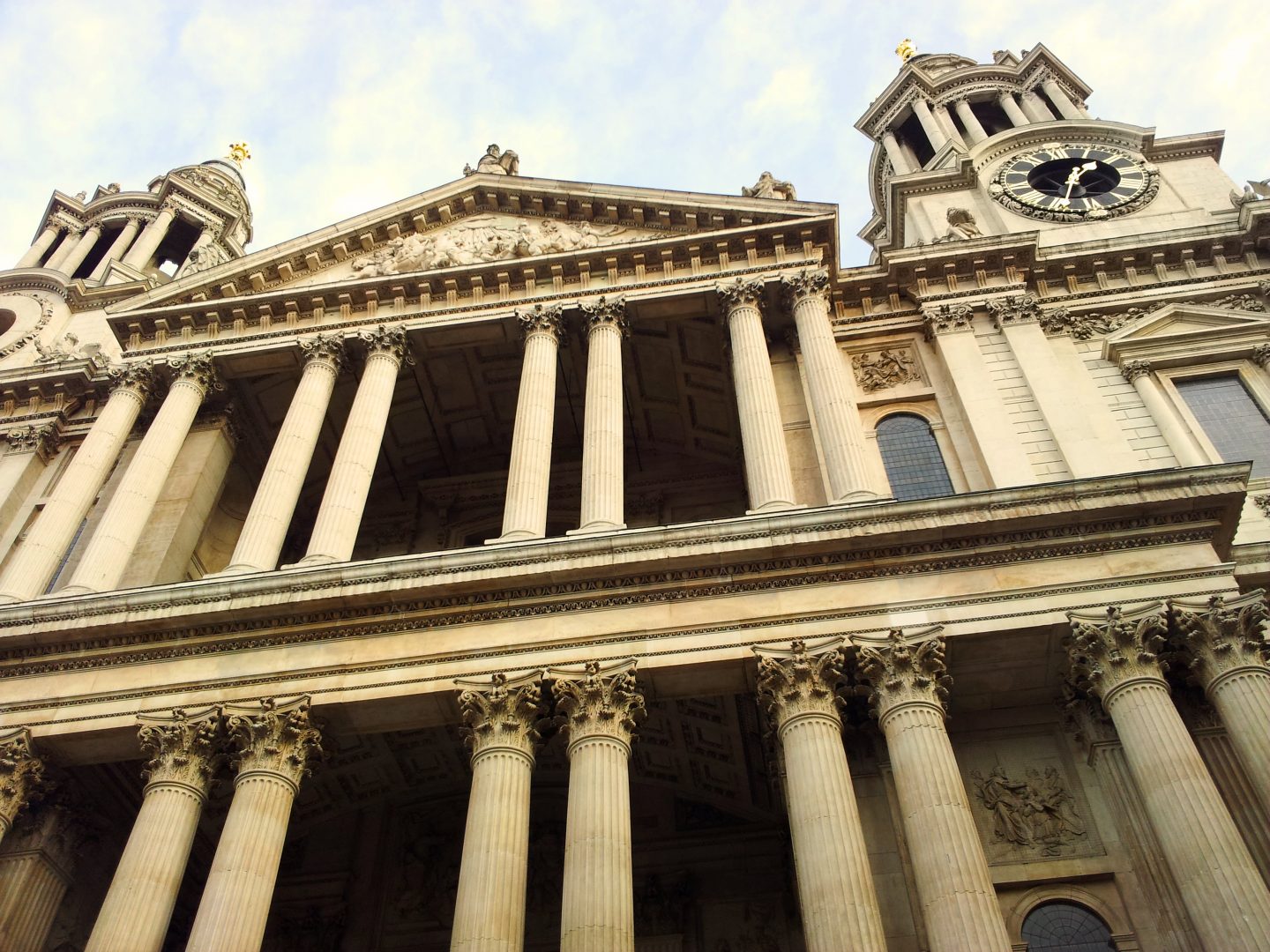 Reading Time:
3
minutes
Hello… I am so sorry for the severe lack of content on here recently, there have been a few changes in my life and I've been a fairly busy bee while adjusting to them. But here we are, finally, a new post!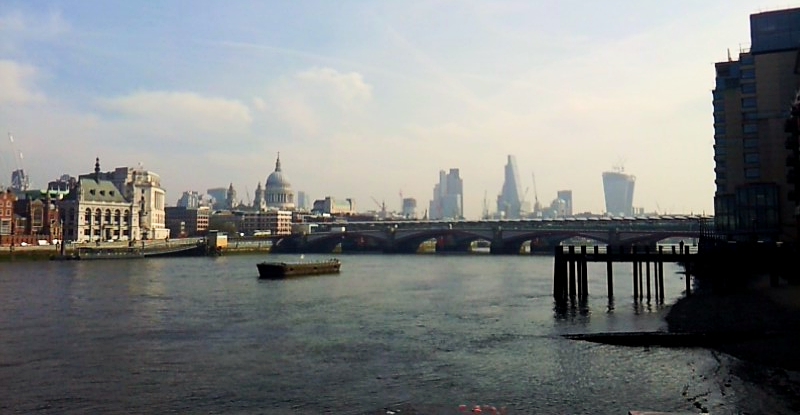 The weekend just gone was a pretty intense one: both my flatmates had their birthday celebrations within three days, so I've been a little social butterfly travelling between Oxford, Fleet, Wimbledon, Soho and home again. A trip to London is always exciting for a Common Toff living in the countryside so I seized the opportunity for a glamorous outfit post.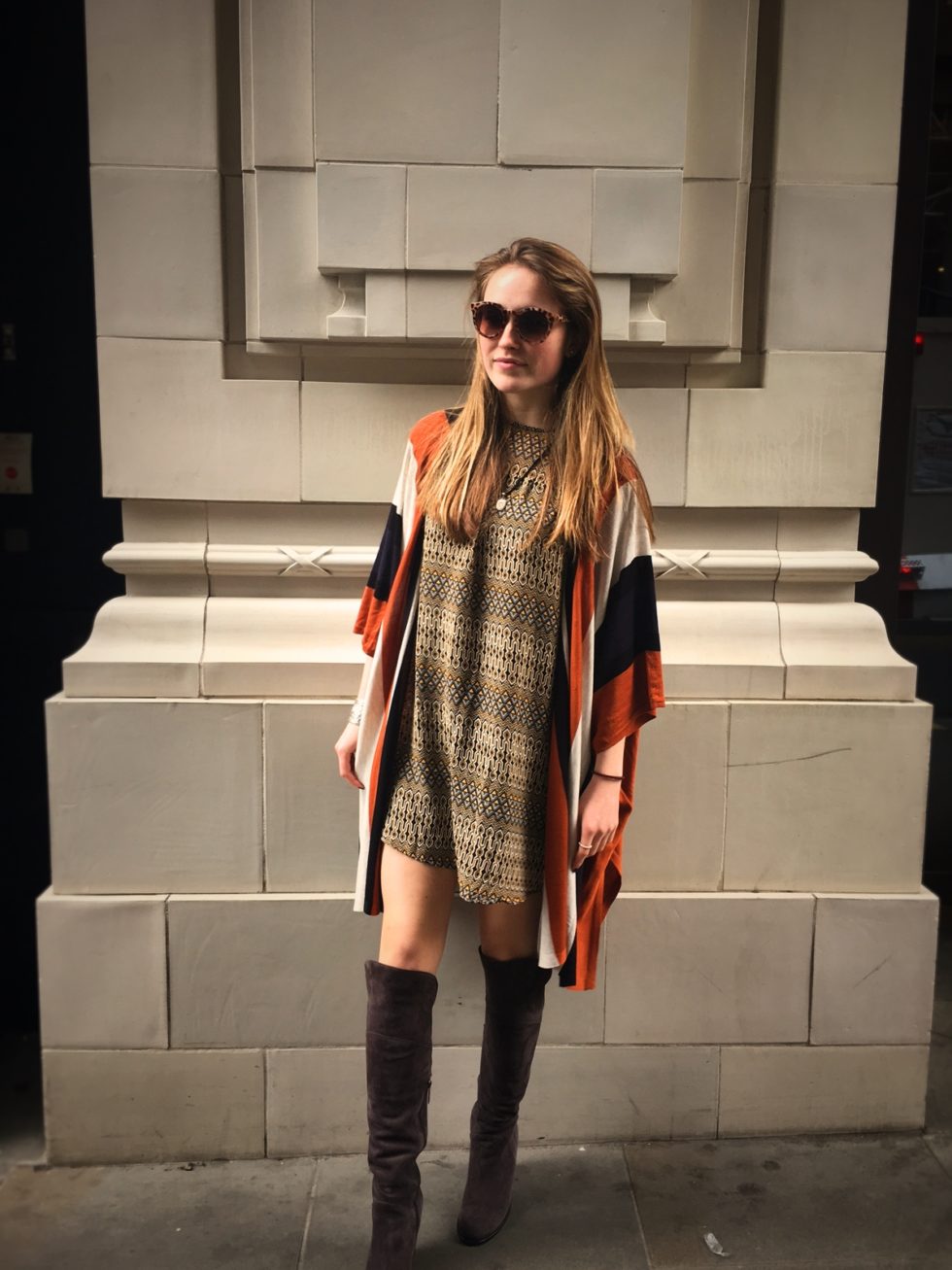 A risky bit of pattern on pattern can actually work!
Spring seems to be that time of year when your bikini body is on its way, but still remains a little bit wintry, especially after such Easter chocolate indulgences. So this floaty style is not only elegant and eye catching, but comfortable and practical as well… what more excuses do you need to pop out and splash some cash on a Spring wardrobe!?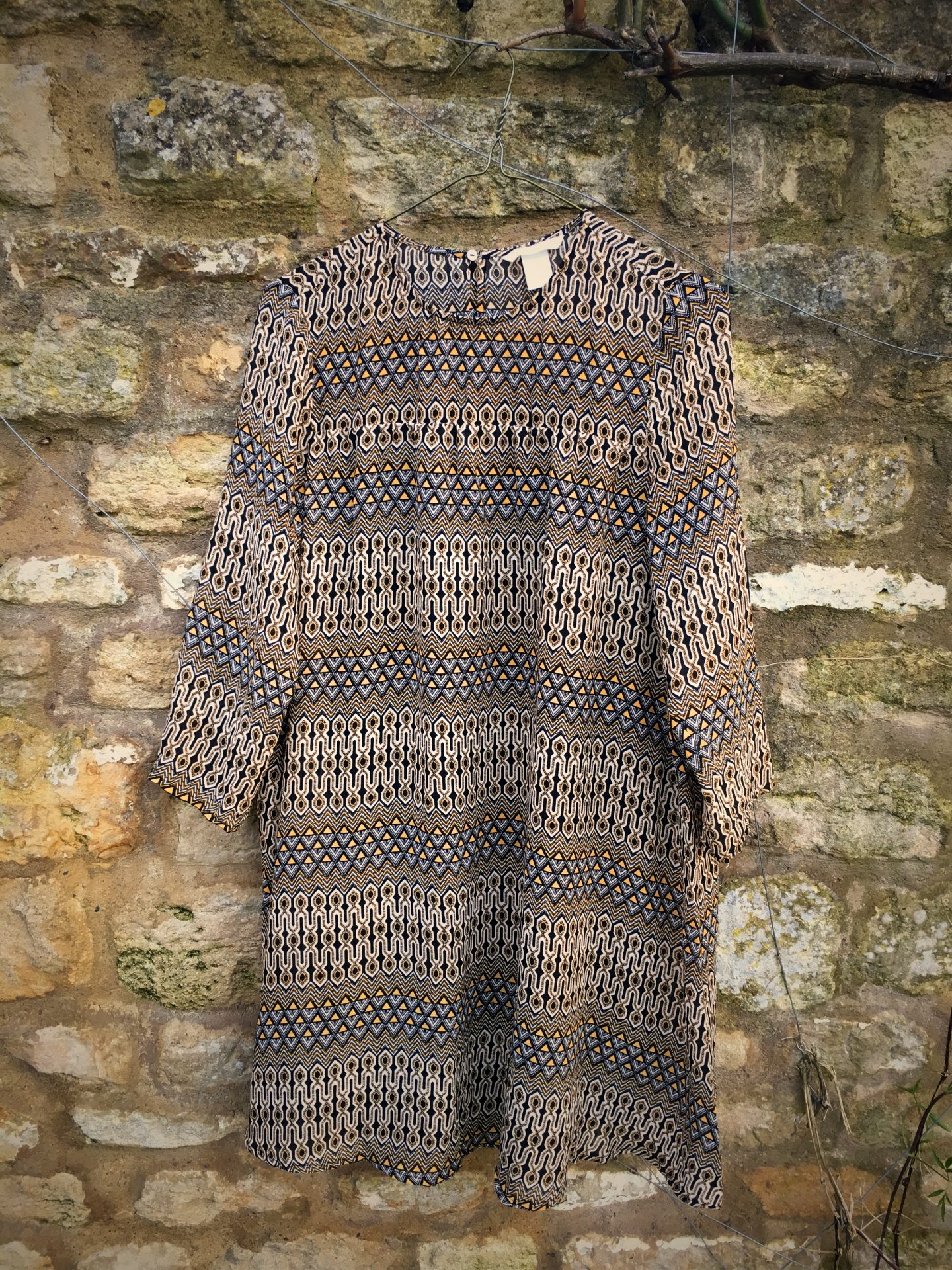 H&M Spring/Summer.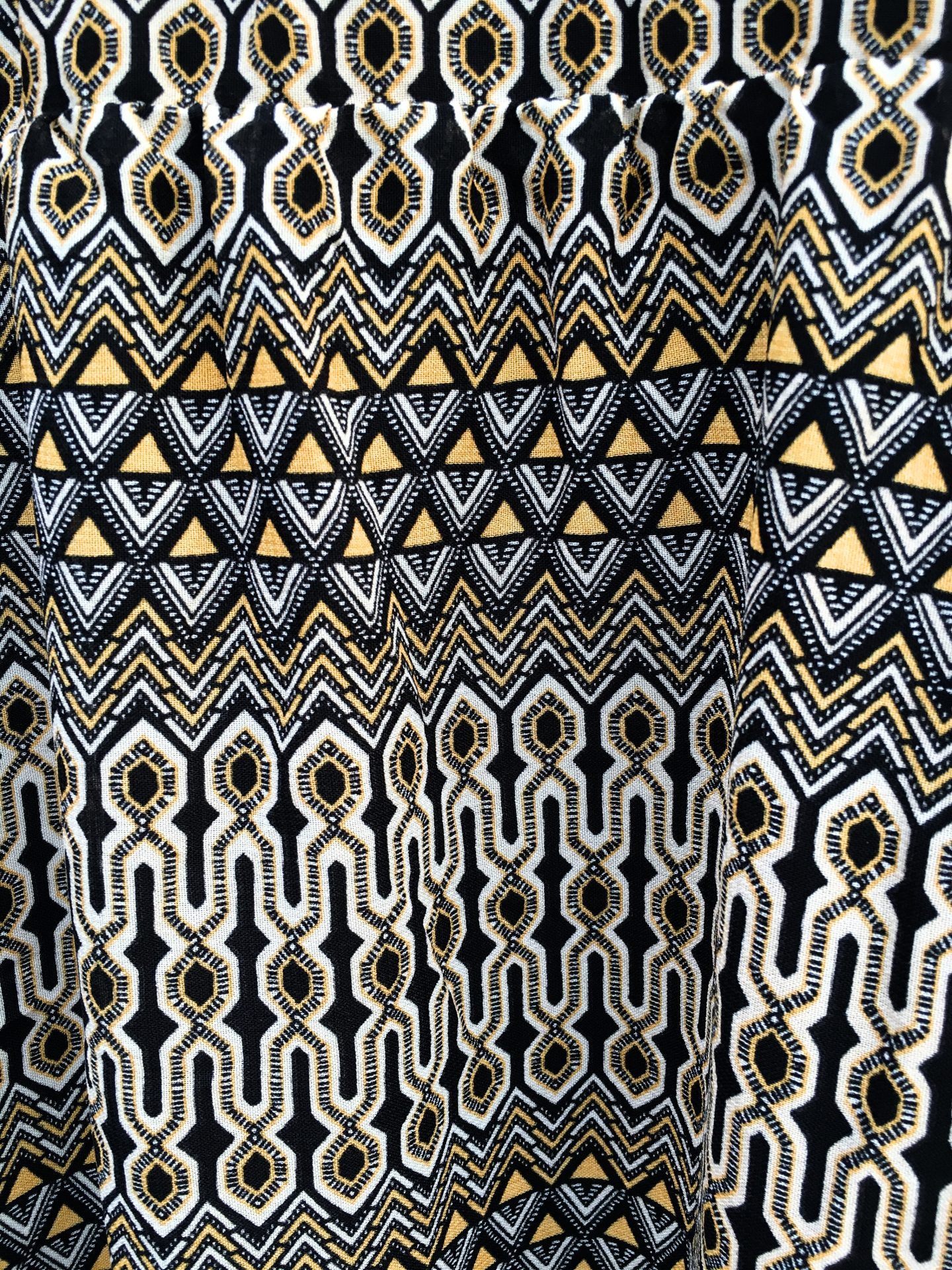 Ethnic-geometric???
This dress and cape/cardigan are my latest H&M purchases, I adore everything in there at the moment, it all looks chic and expensive but is actually reasonably affordable… perfect for a poor student. (I've also just spotted that the dress is now half price!)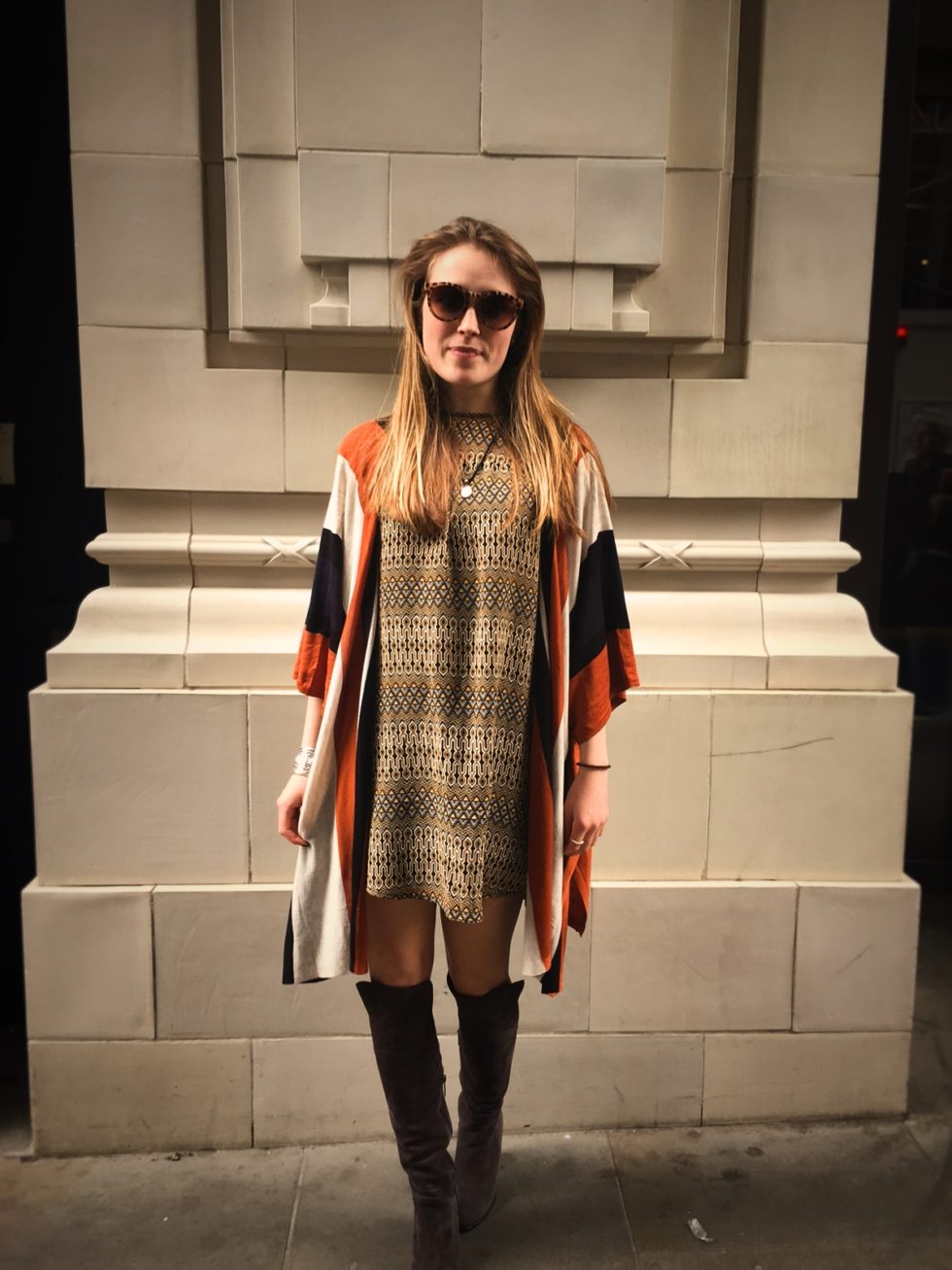 Primark sunglasses.
The Ted and Muffy boots on the other hand are a different matter… luxury, suede, expensive, and not mine. I borrowed them. But they work super well with this outfit, and there are definitely more affordable, similar ones on the market, just like these. I also tried this look with my black leather knee high boots and they also looked really fancy.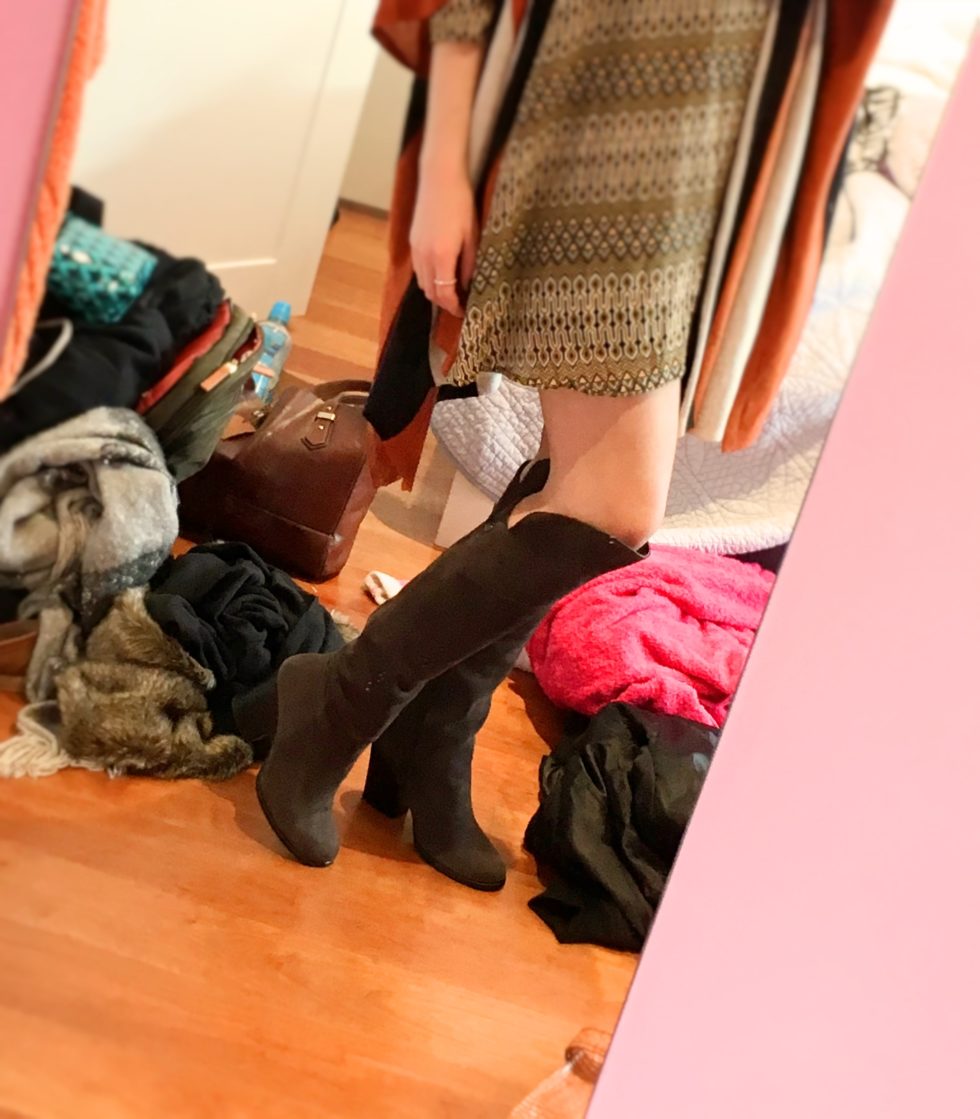 Ted and Muffy boots.
Or perhaps swap boots out for strappy sandles, straw wedges or simple pumps for a more summery look… a transferable dress! Floaty garments are perfect for summer evenings and keeping cool on holiday.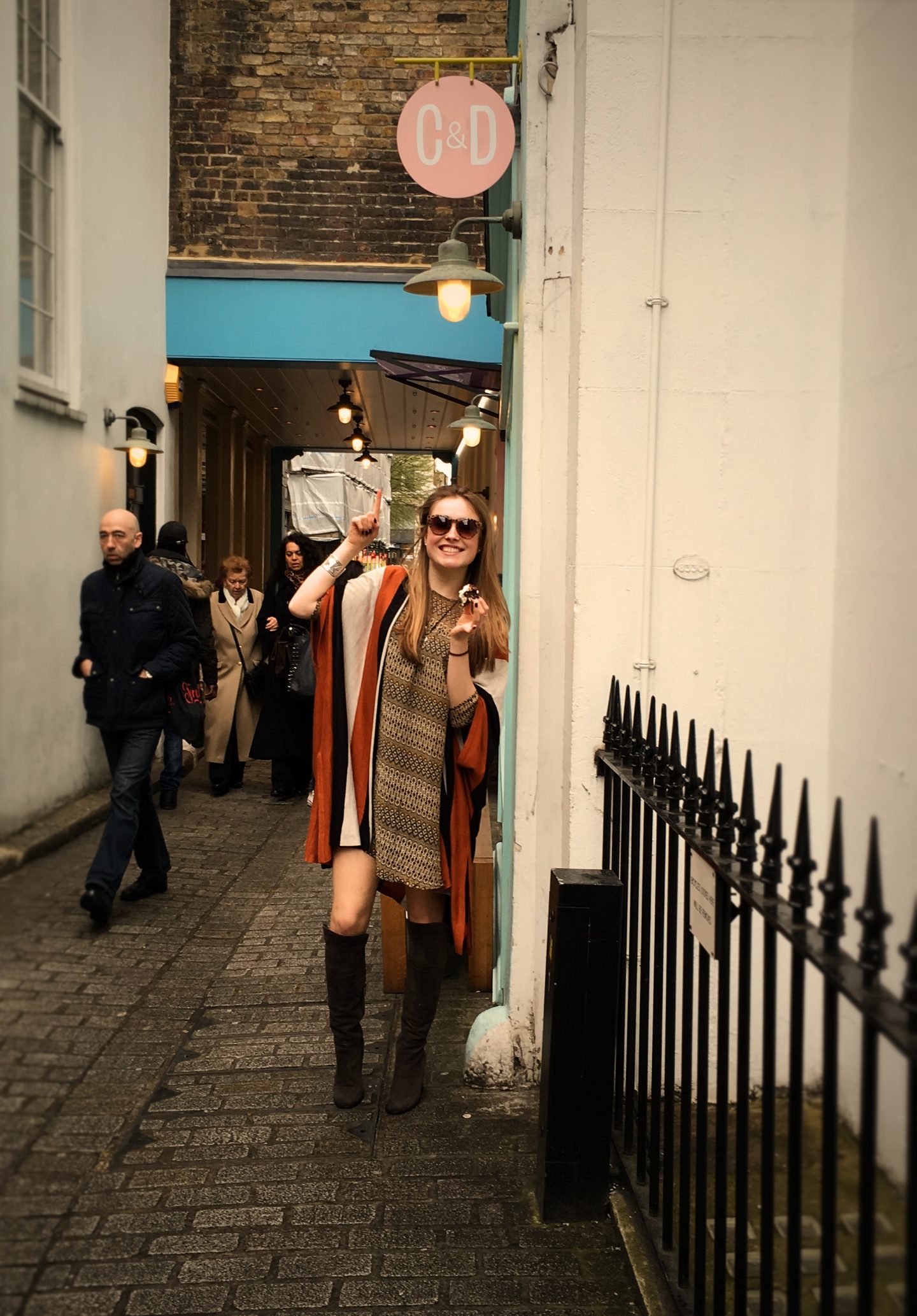 Crumbs and Doilies… my new love.
I found my Heaven when in Soho this weekend, let me share it with you!