Reading Time:
3
minutes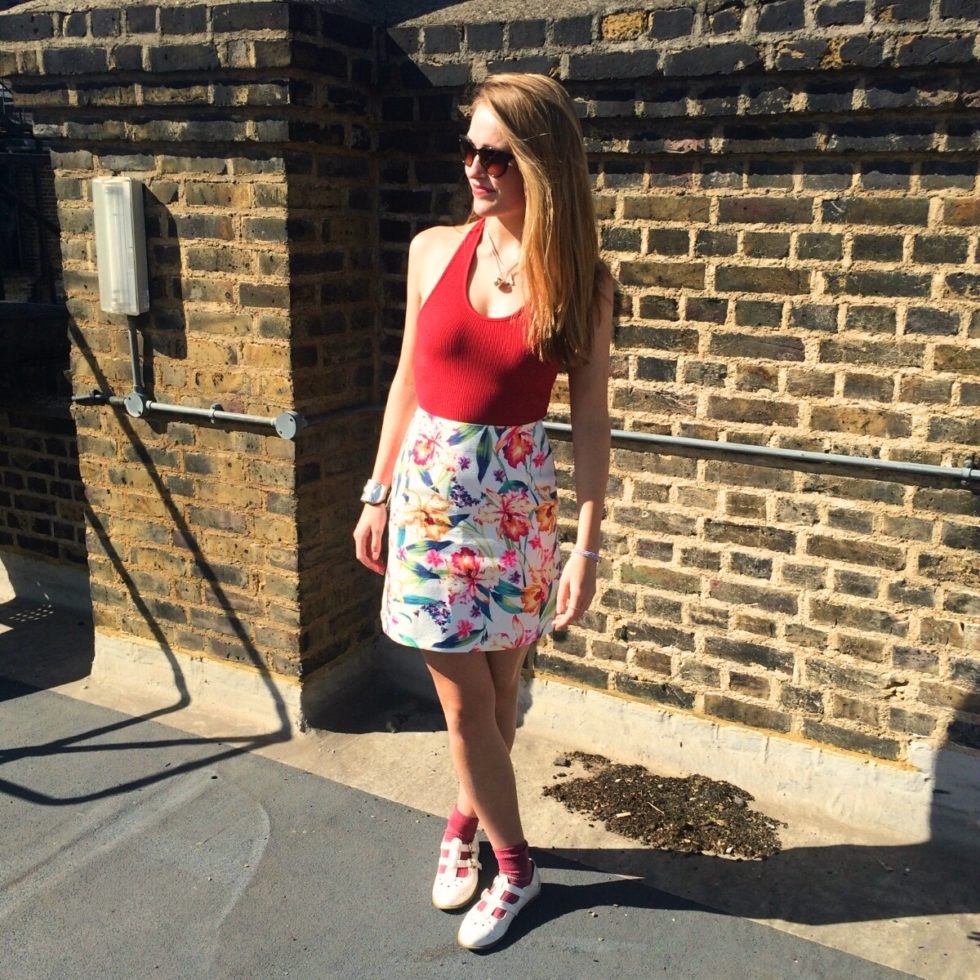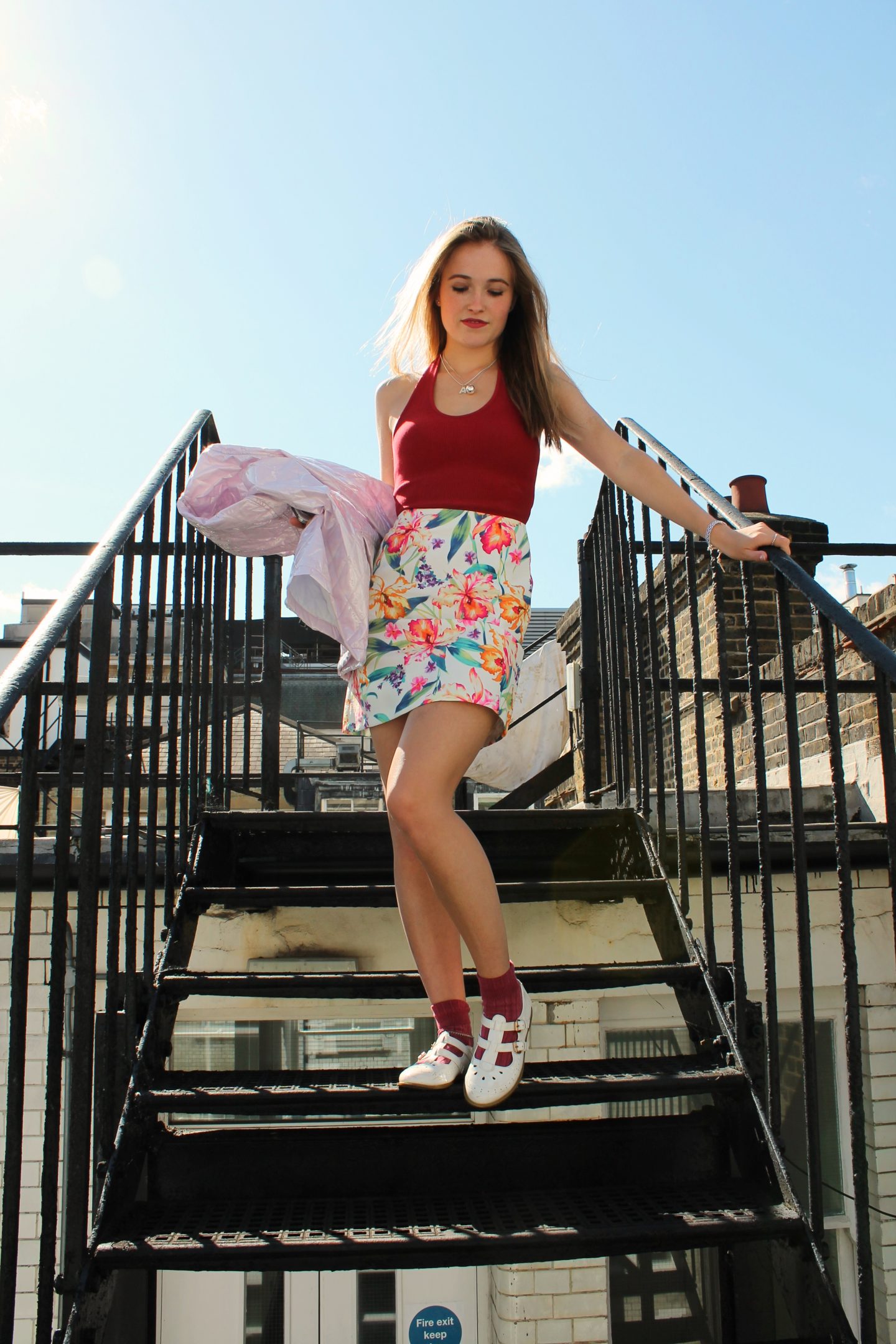 Absolutely love-love-loving my week at Glam UK… in fact this is my last day! Having experienced premature Autumnal weather since Monday, the sun has finally come out in London, just in time to say goodbye. In true Glam fashion, we took full advantage of the beautiful weather  for a rooftop photo shoot. I opted for colourful florals today, inspired by the sunshine, while lovely @livebe worked a stylish sporty combo.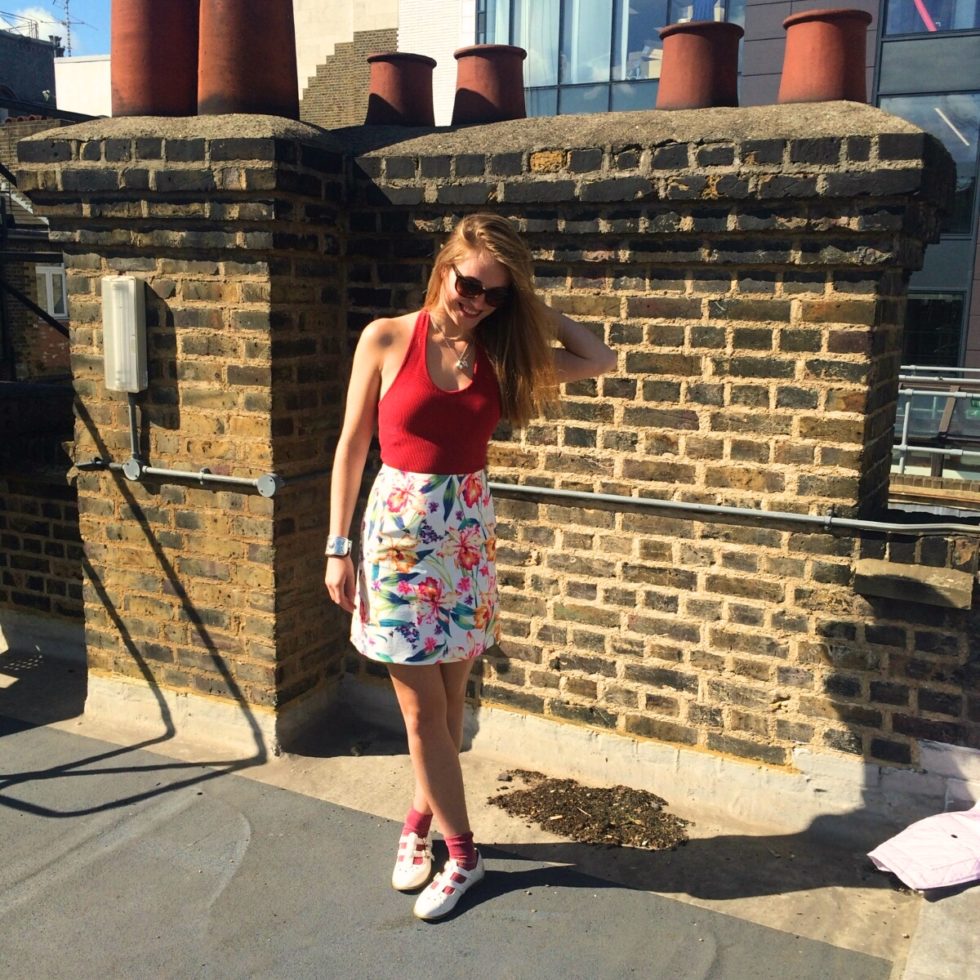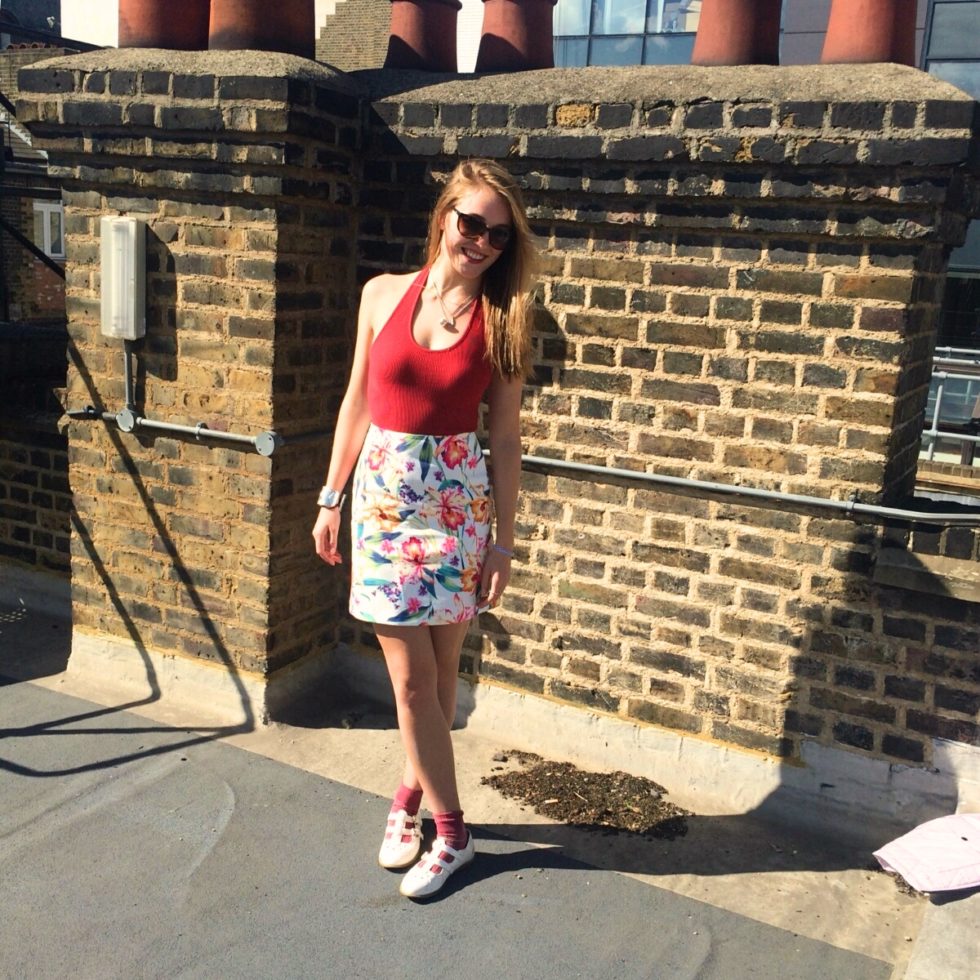 I am making full use of this top, as those who follow my Instagram will know! I just bought it from Topshop recently and it has become such a multi-use staple!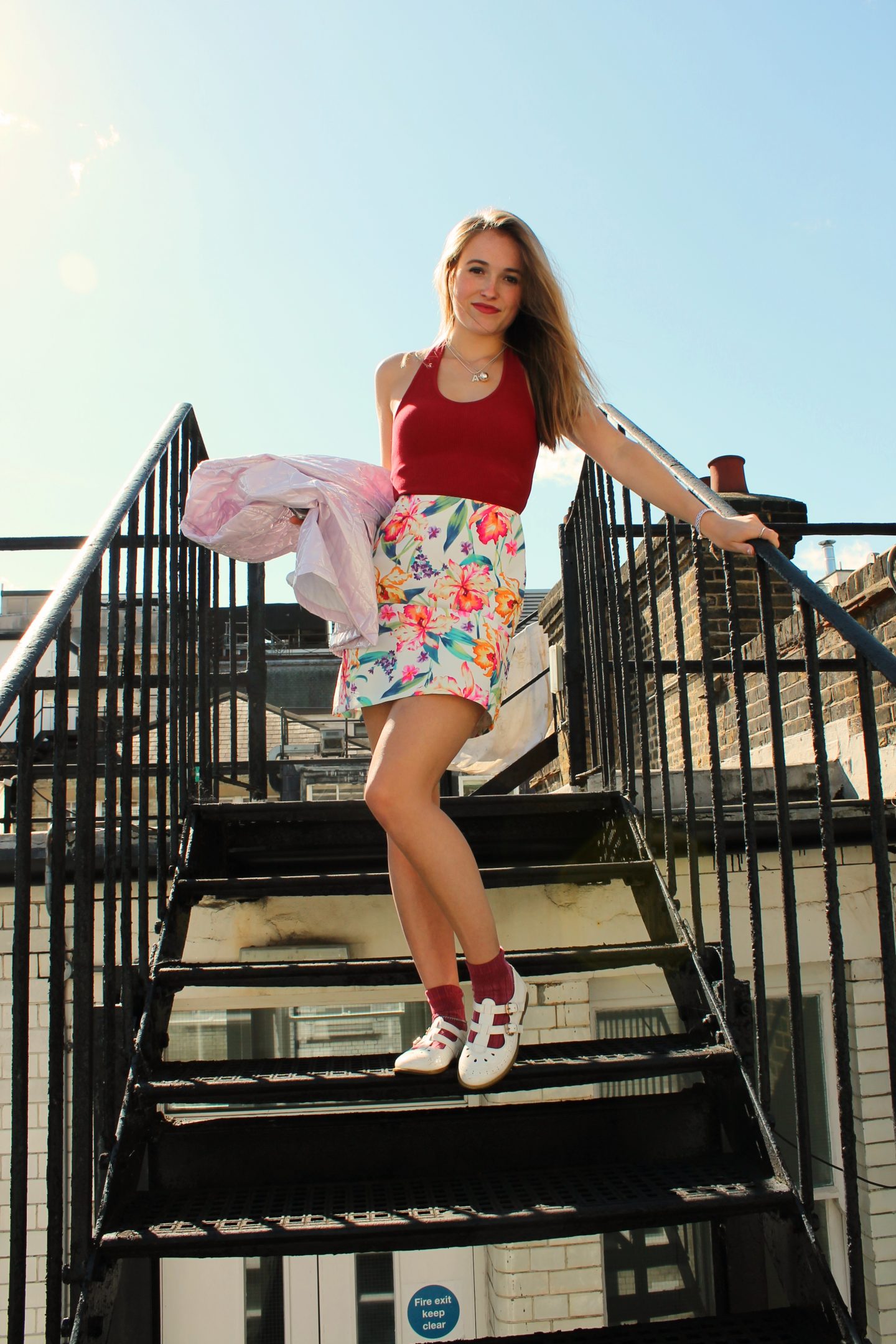 Forever being called Lelly Kelly due to my choice in shoes… these beauties were bought for me by my gorgeous friend Charlotte! Unfortunately they are no longer available, but these are quite similar.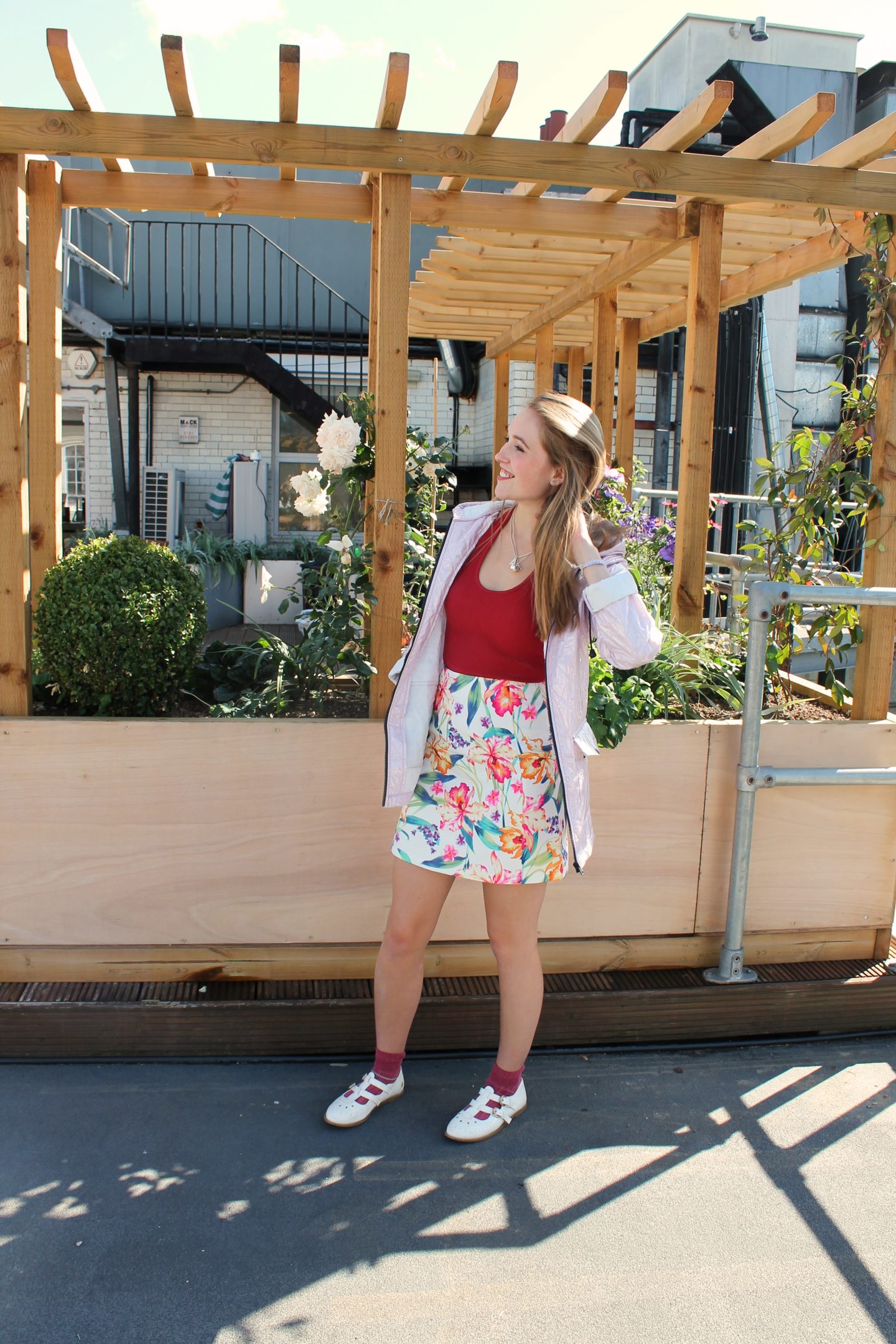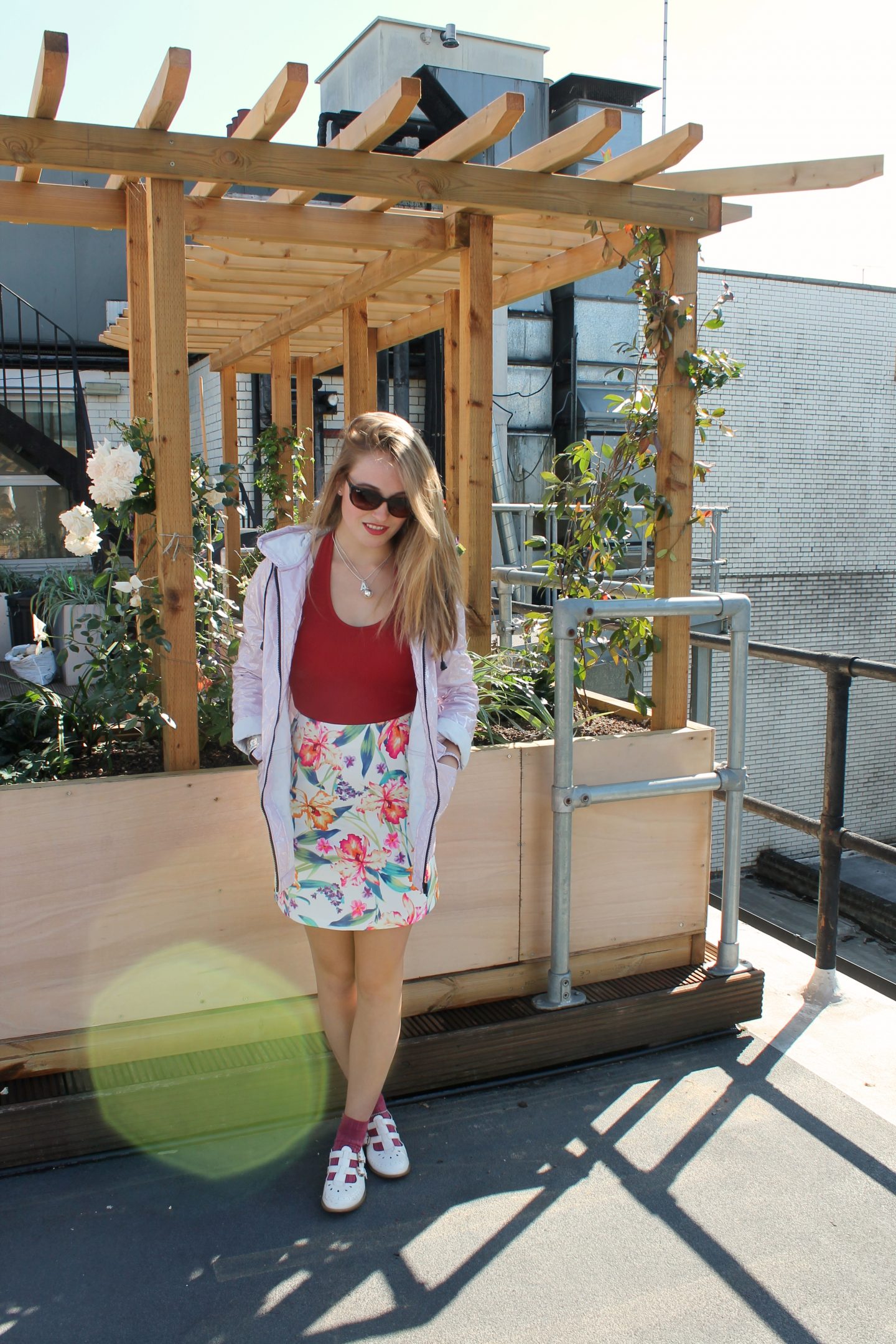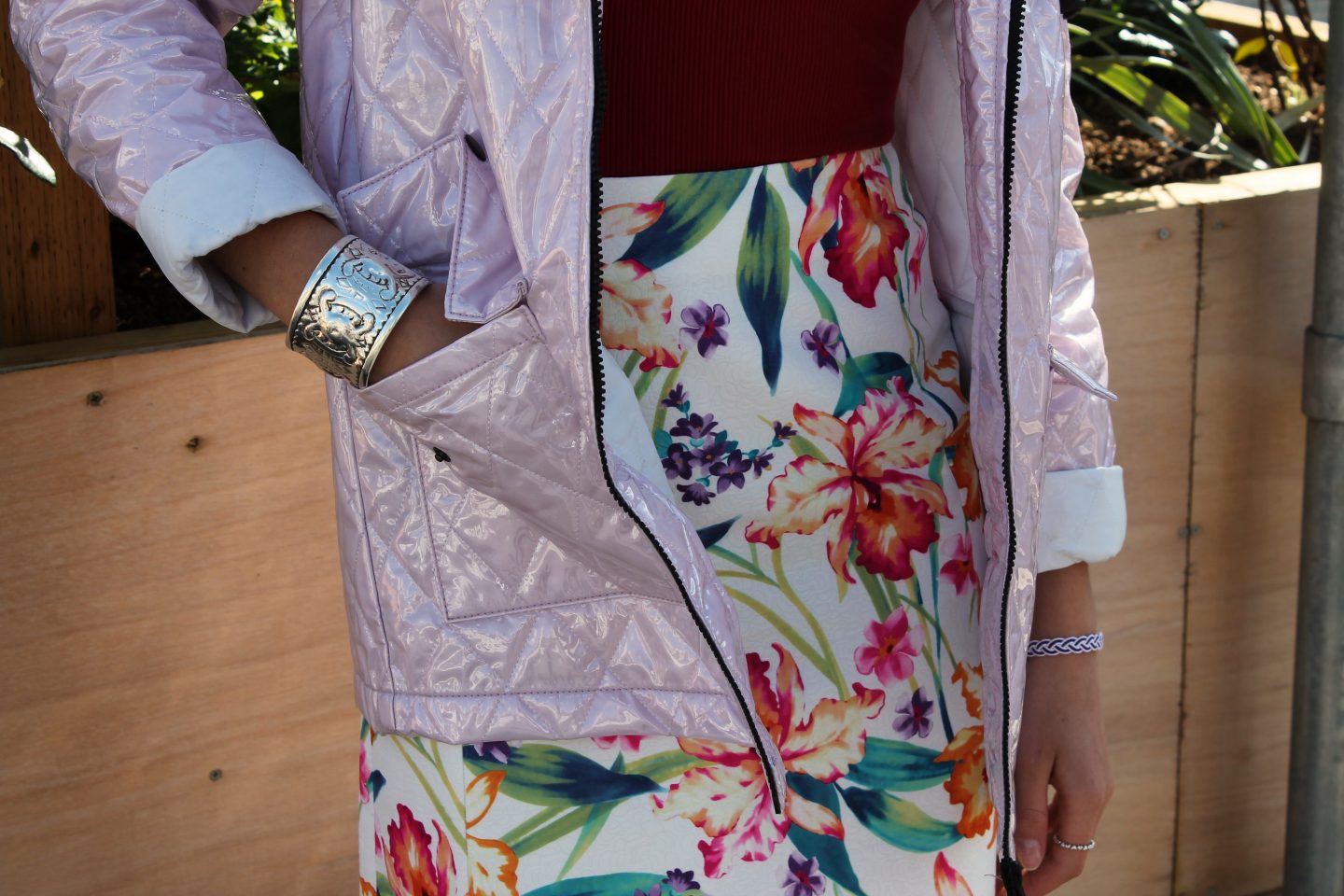 My skirt is also an oldie and was originally from Miss Selfridge. However, anything floral is perfect for the sunshine, just be sure to chose other block colours that match those in the pattern.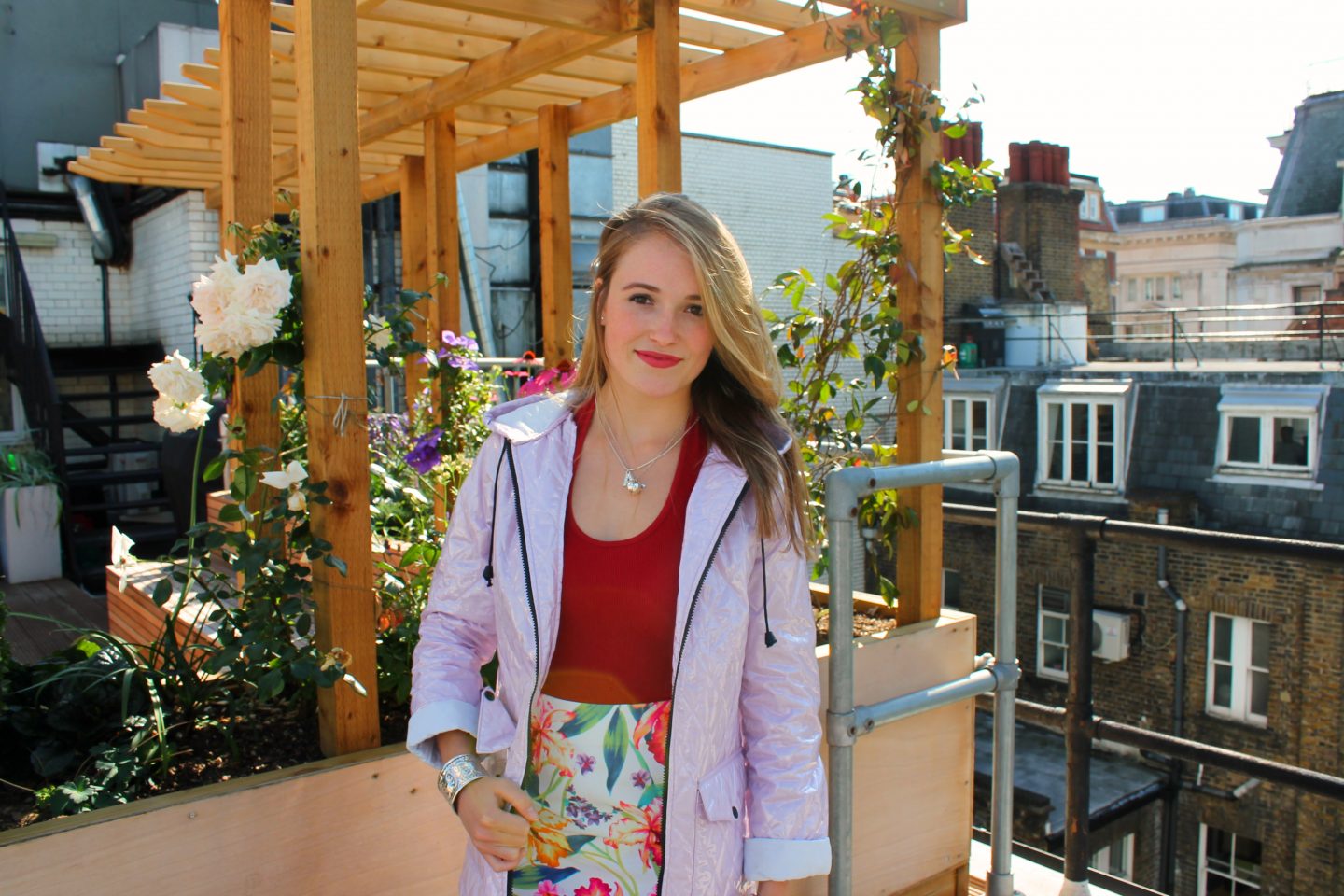 This fabulous coat is a controversial one… like Marmite, people seem to either love it or hate it. Obviously I love it! Speaking of edible similes, I also sound like a giant crisp packet when I'm wearing it… slightly embarrassing on the tubes, but worth it because it' such a pretty crisp packet! I got this from Topshop last year but it's also no longer in stock, though this one is fairly similar.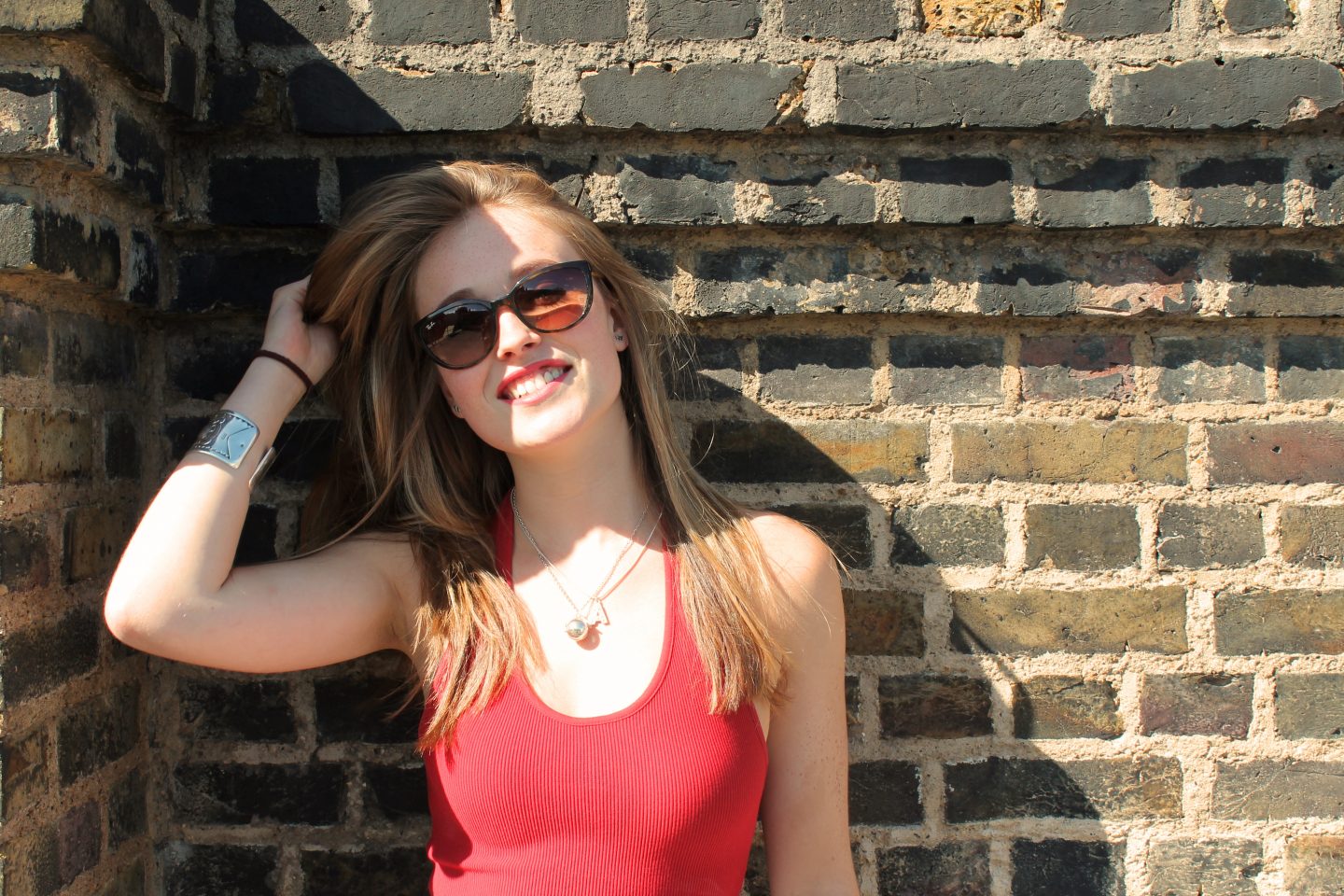 These sunnies, admittedly, aren't mine, they belong to Liv… but I know so much as they are Ray-Ban and very classic in shape, so should be easy to get your hands on… I wish I could (…can't afford it, cry.)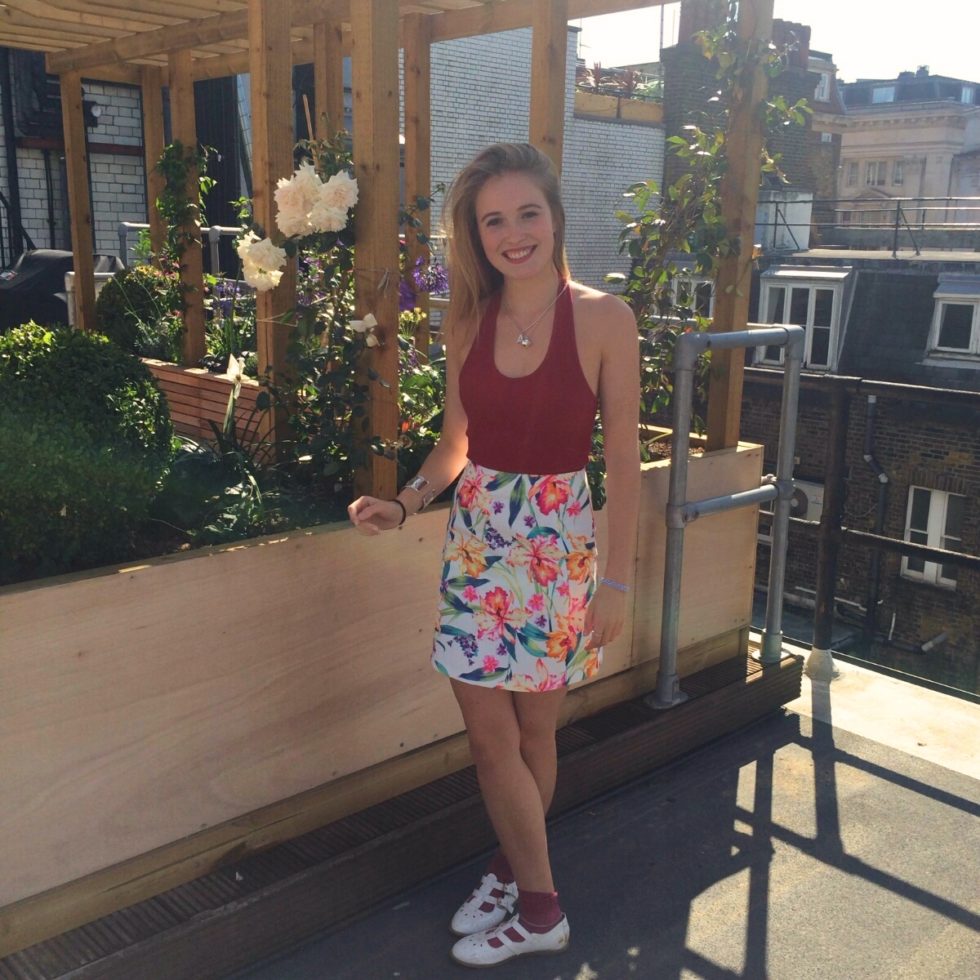 I hope you've enjoyed my first fashion post, apologies for the vanity but we got very carried away with our camera! Much love x