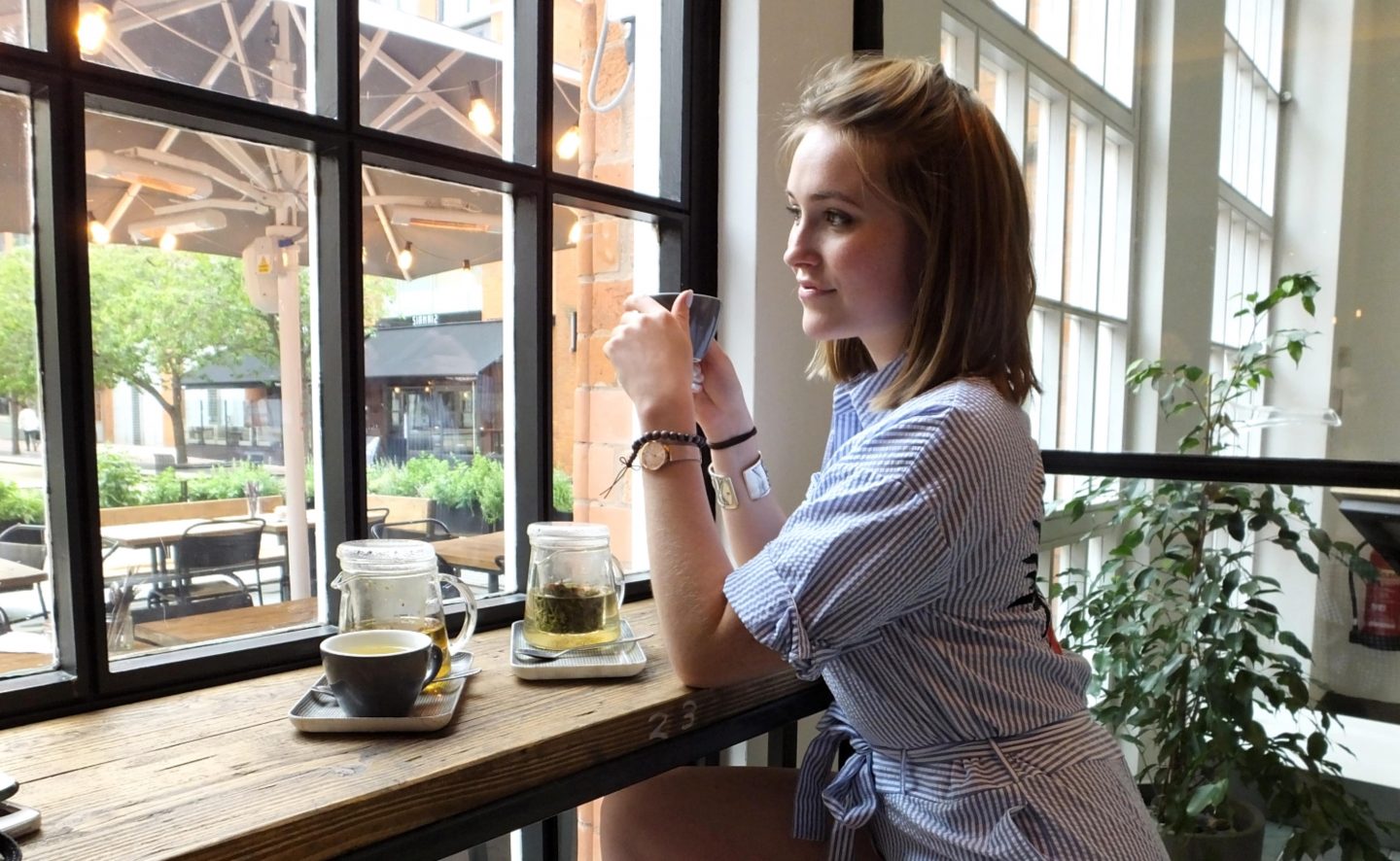 Reading Time:
7
minutes
Birmingham has done much for me over the past 3 years. It's taught be a great deal in the form of an English with Drama degree. It's shaped me as a person and inspired me to grow this blog. It has introduced me to some wonderful friends and amazing tutors. It has brought me opportunities that the countryside simply can't.
It has also brought me brunch and coffee. And a whole lot of it… hallelujah!
So, for my lasting legacy as I leave Brum-town to head for the Big Smoke, I felt it only appropriate to share my brunching finds with you guys. I guess this is the last in my Brunch in Birmingham series. Use this list wisely and widely, I write it in no particular order as I feel all places have merits in different places. They are all independent and deserve recognition. This is actually something the Independent Coffee Club is trying to do, I fully recommend getting yourself one of their little cards, as many of the locations I promote here will offer discounts to card-holders!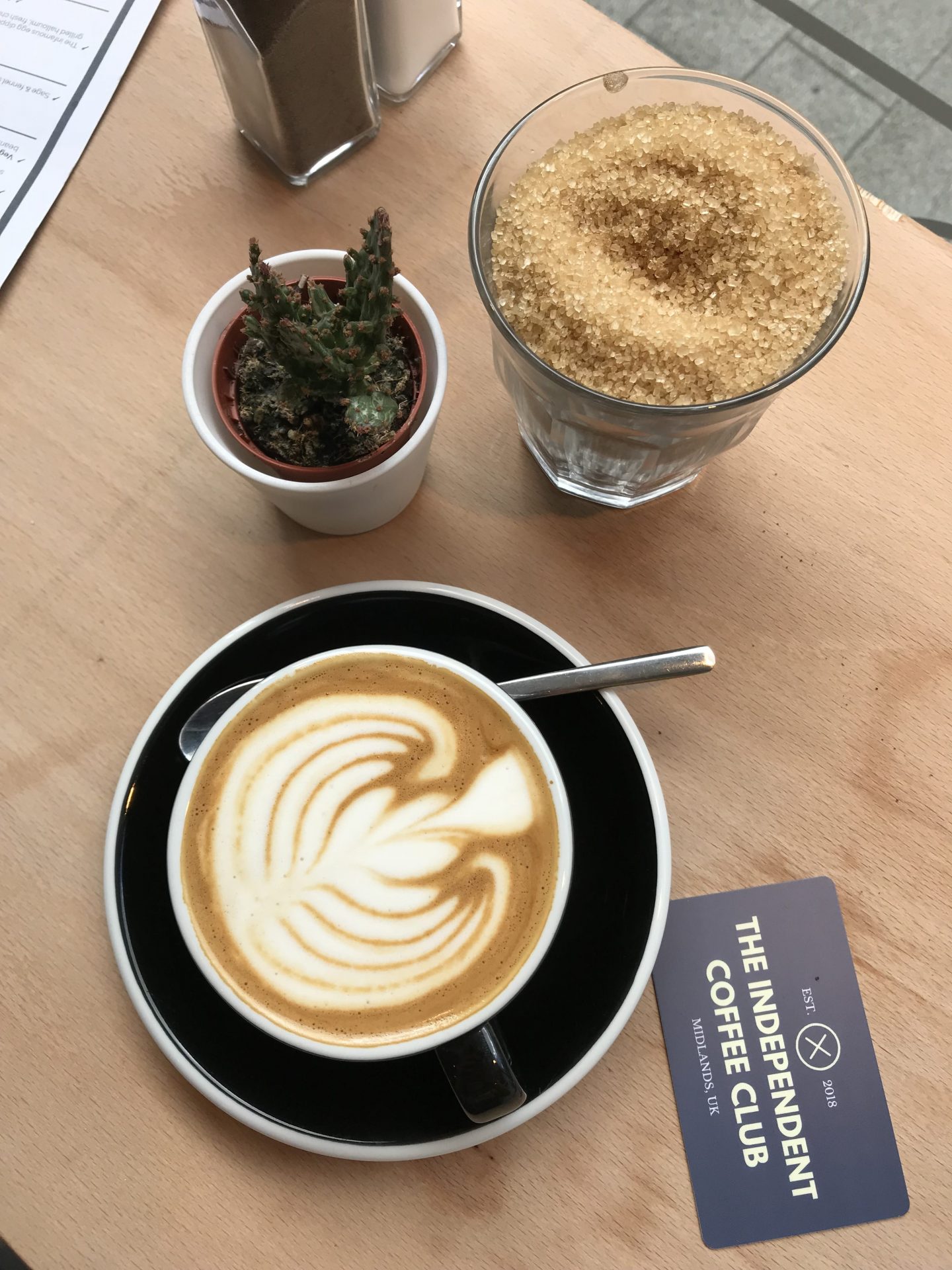 So, without further ado, lets crack on!
Address: 42 Bull St, Birmingham B4 6AF
Perfect location for those working in the business district. A refreshing break from your typical brunch menu today. Wayland's plays with the classics and makes everything colourful. Also, their tea dispensers (not sure I'd call them pots?) are a work of art. Use your Independent Coffee Card here.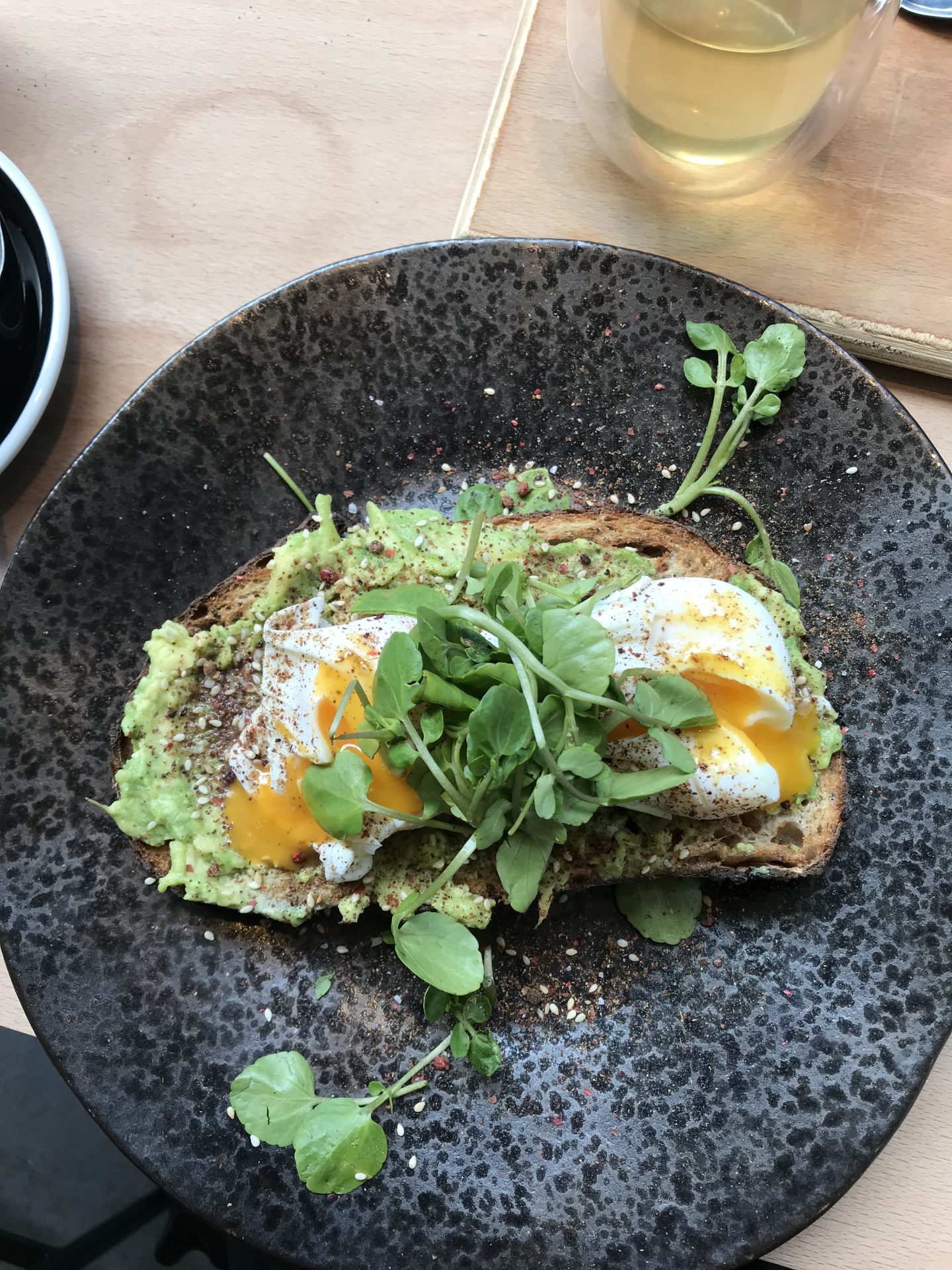 Address: 4 Gordon Rd, Birmingham B17 9HB
The most aesthetic, calm environment. Not my favourite coffee, but delicious food and super lovely staff. Big recommendations on the club sandwich. Use your Independent Coffee Club card here.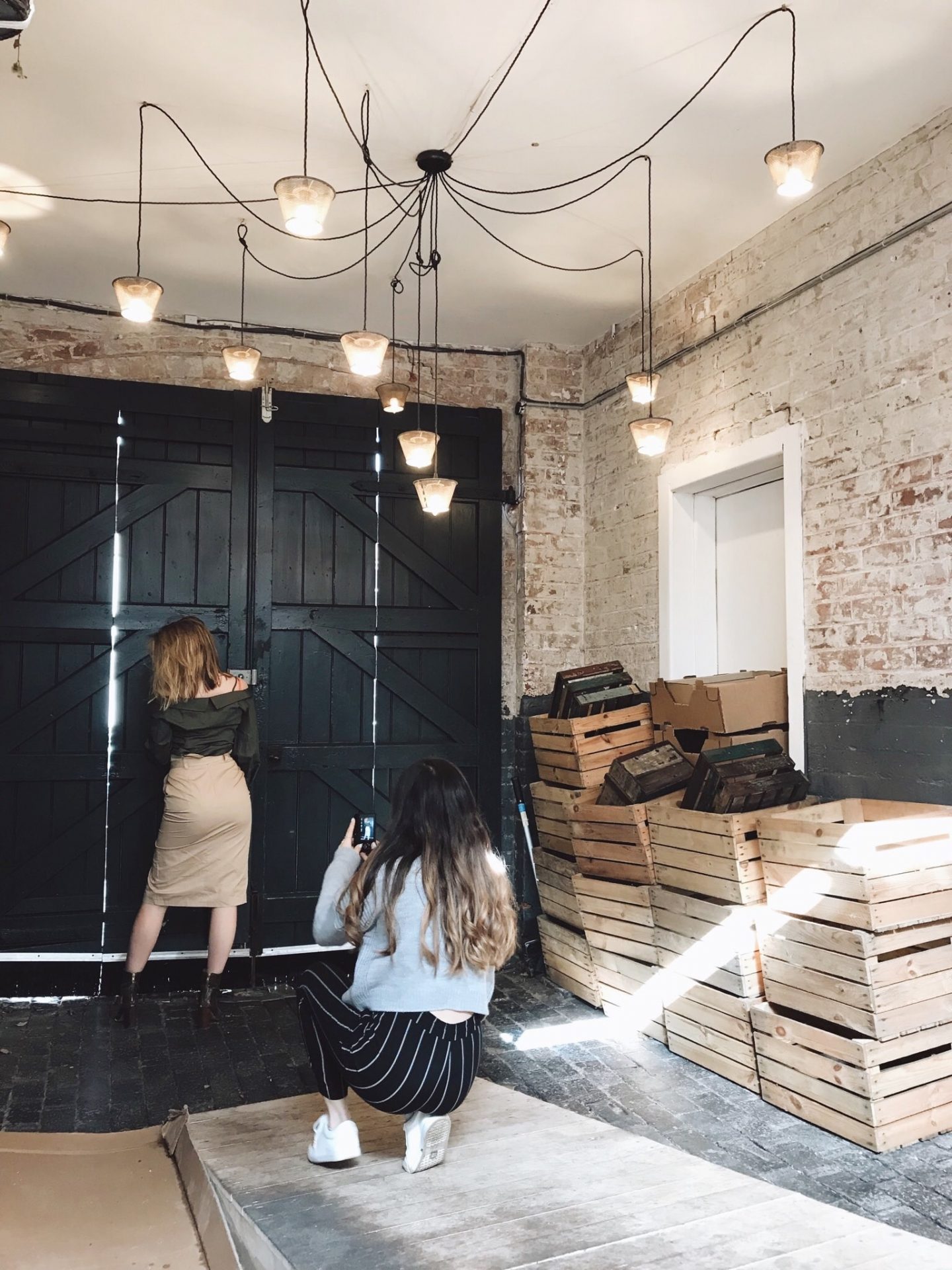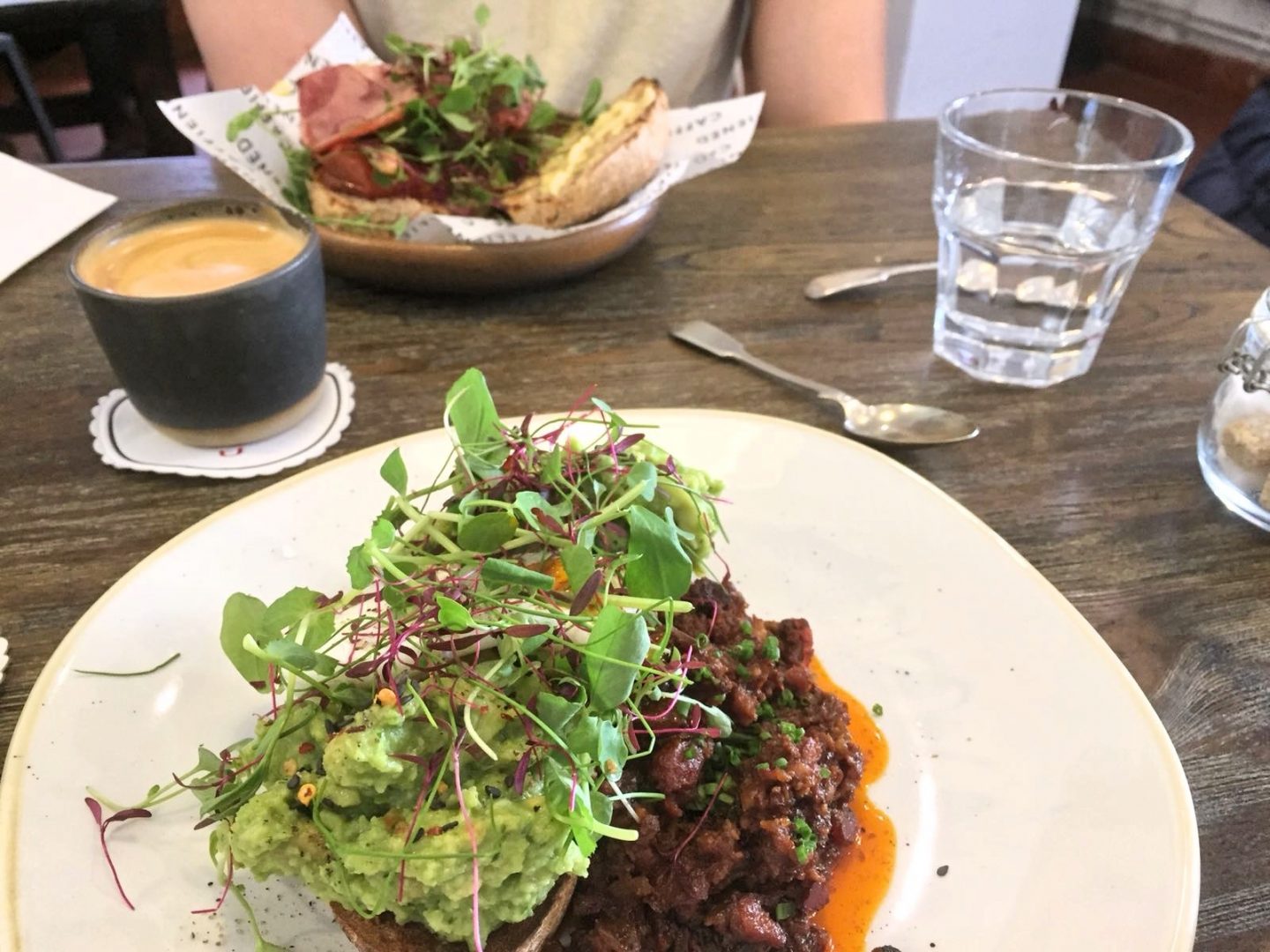 Address: Kanteen Digbeth, Gibb Street, Birmingham B9 4AA
Yummy food which makes you feel good about yourself. By which I mean, it tastes fresh and flavoursome whilst also being super healthy and filled to brimming with superfoods. Also, very cool vibes both in and outside this cafe, situated in the heart of Digbeth's Custard Factory. I have actually reviewed Kanteen previously, so you can see/hear more here. Use your Independent Coffee Club card here.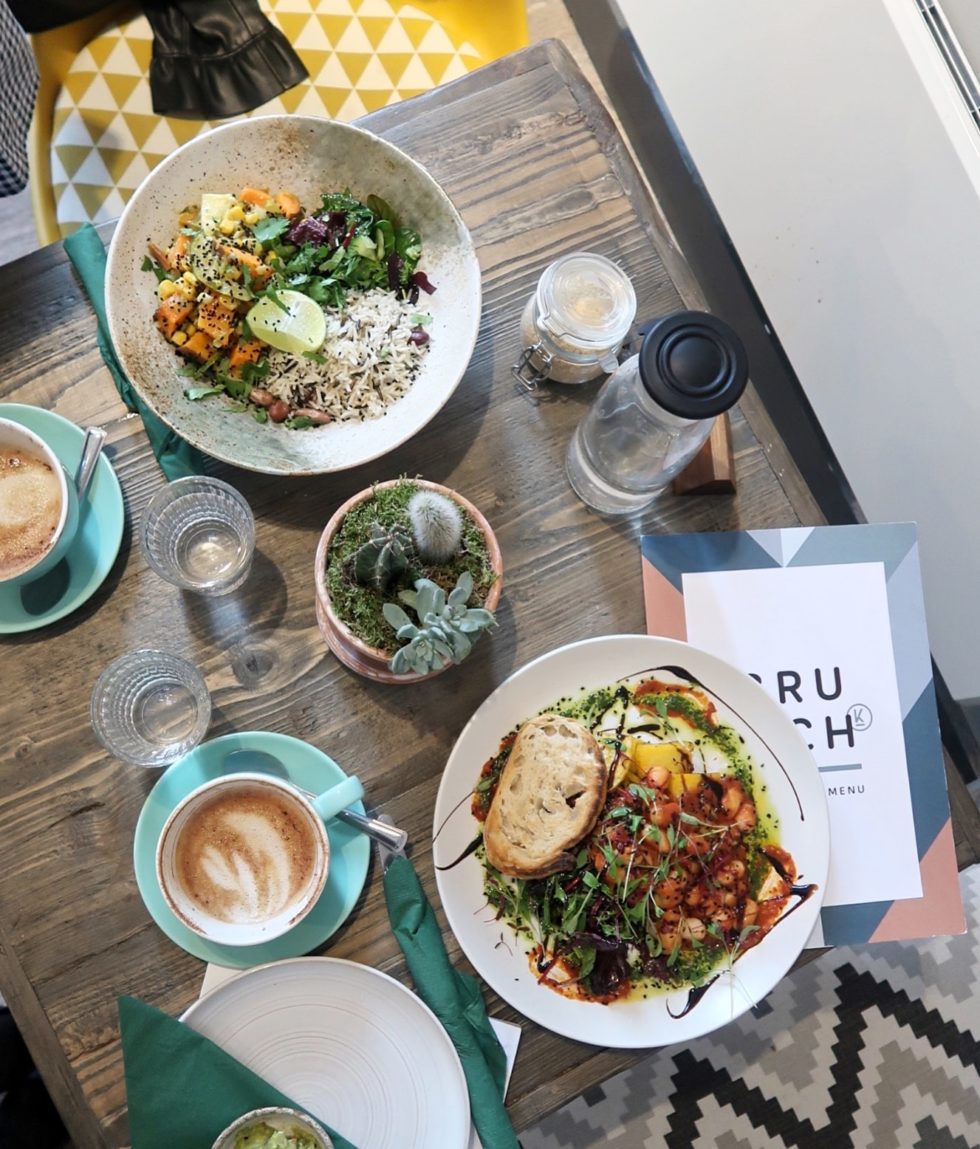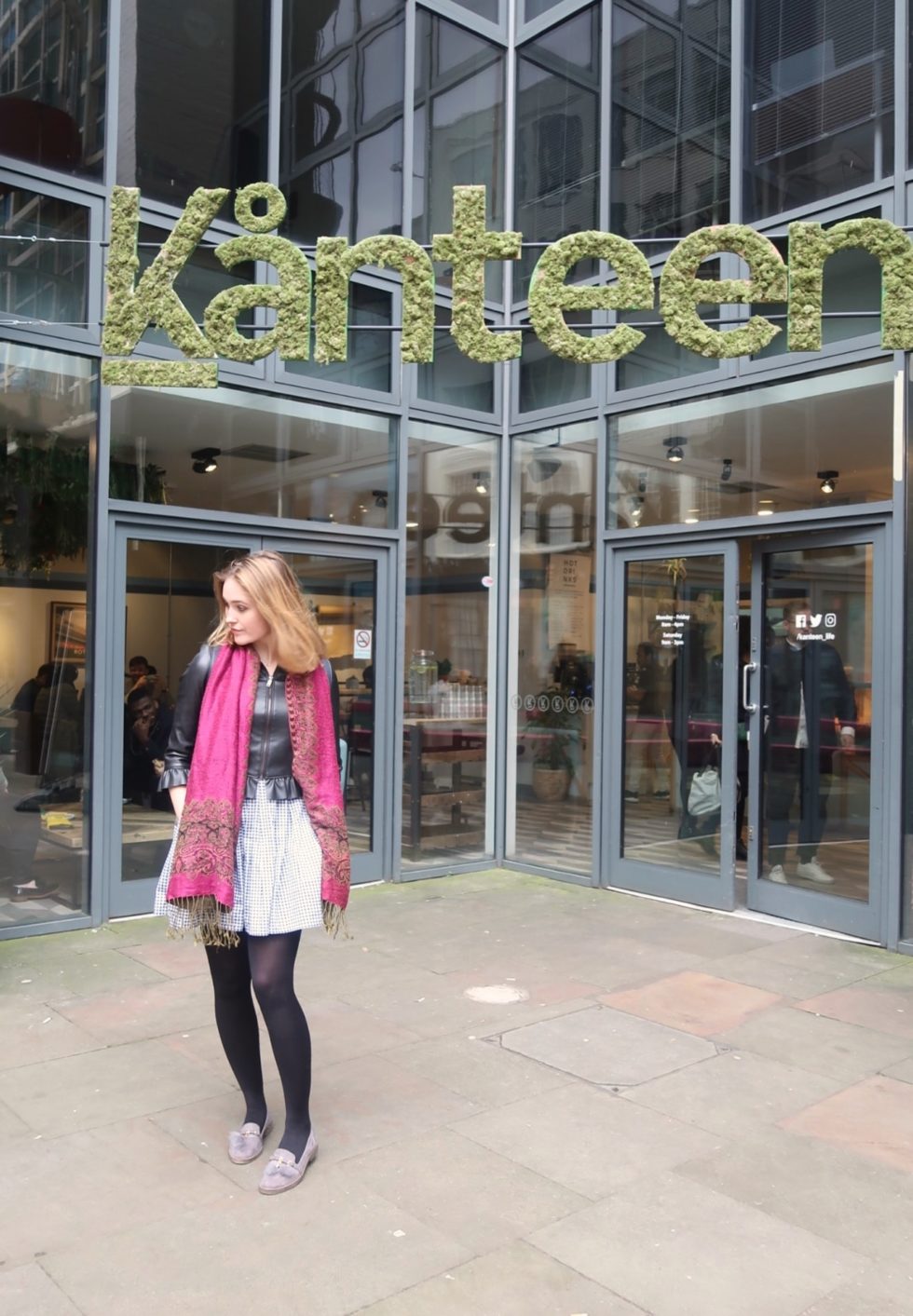 Address: 14 Piccadilly Arcade, Birmingham B2 4HD
Ideal location for commuters or shoppers in need of a caffeine pick-me-up. Coffee is their focus, and my friends agreed that their iced lattes were the best ever. Sometimes they have one breakfast option on offer, but usually you're just faced with an array of irresistible cakes. These are all baked fresh in the open kitchen, resisting that baking smell is a feat and a half.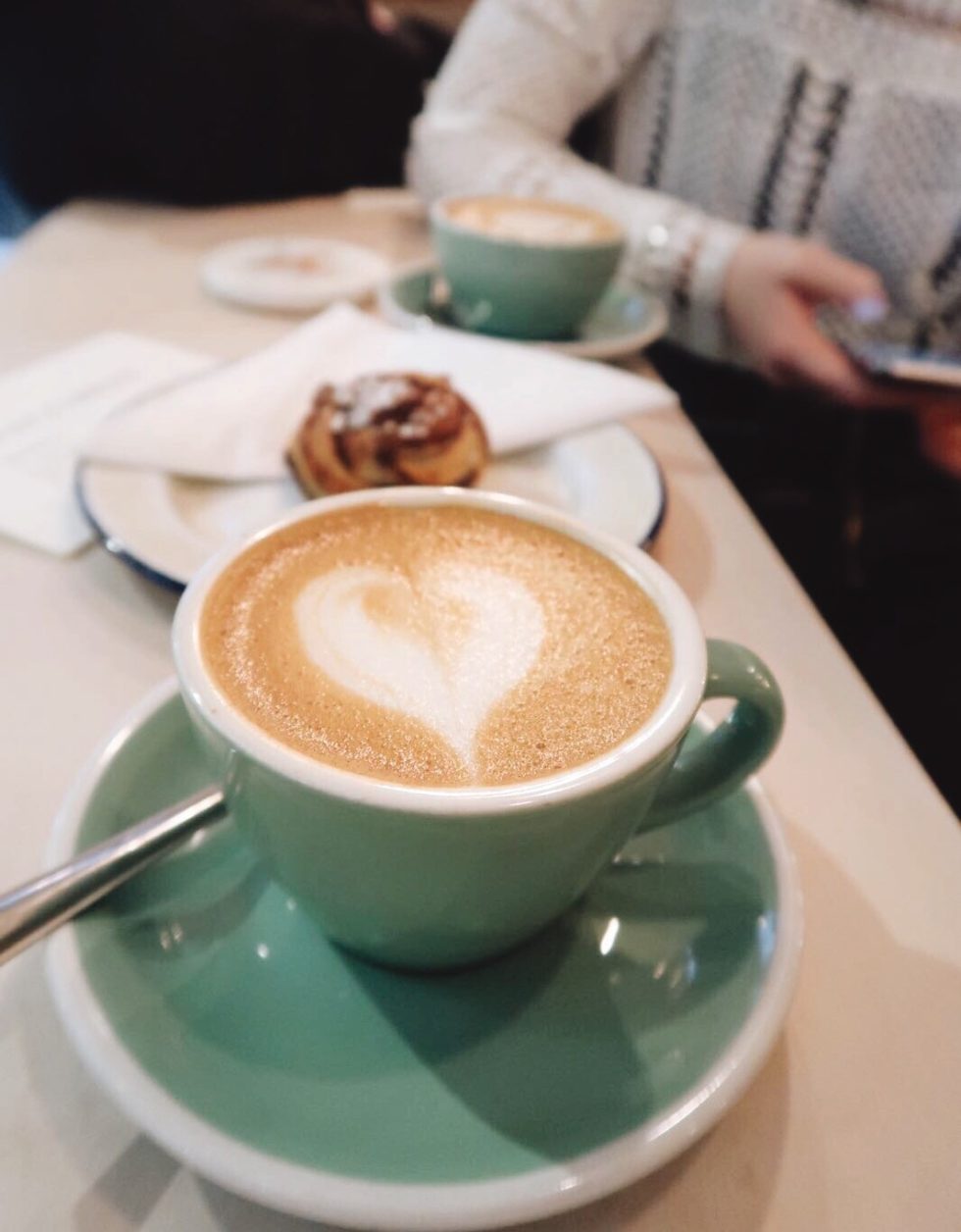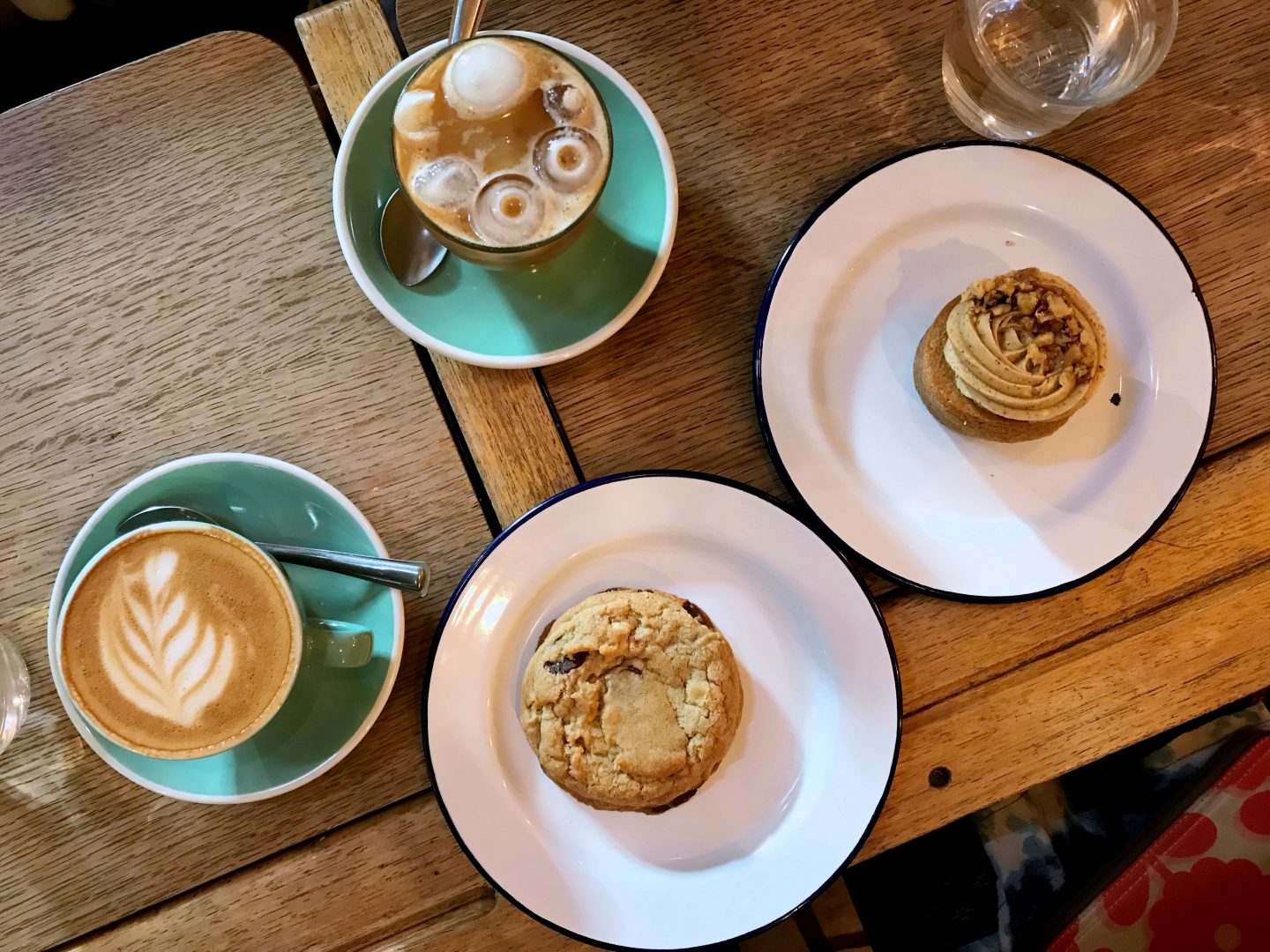 Address: The Mailbox, 166-168 Wharfside St, Birmingham B1 1RL
Set on the balcony overlooking a canal at Birmingham's The Mailbox, this quirky spot has a lovely atmosphere. Whilst it is also a bar, burger place and all day menu, its brunch is pretty great. It also offers bottomless Bellini brunch woo! Recommendation: add a side of hash browns to everything, including pancakes (I did). Read my previous review of Gas Street Social here.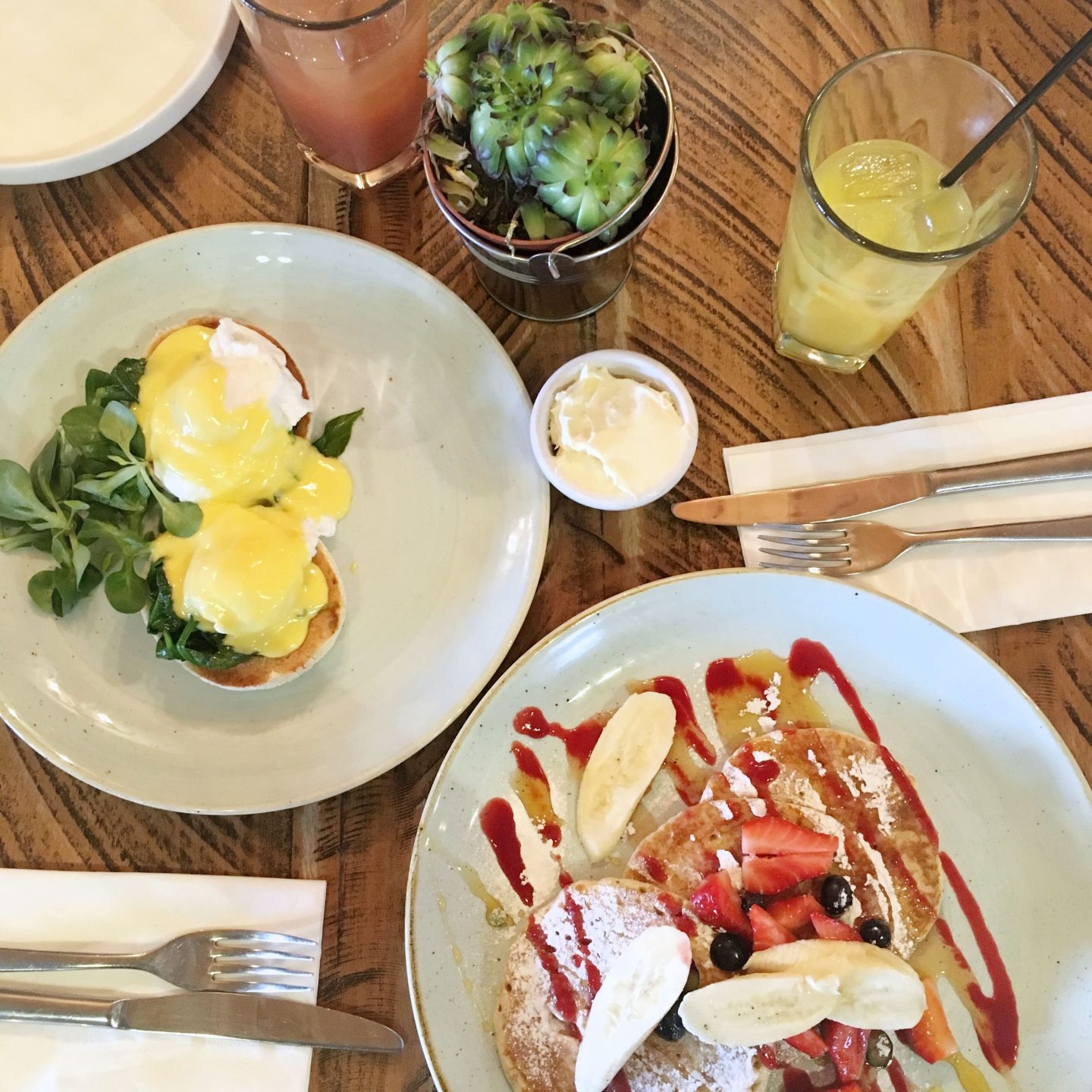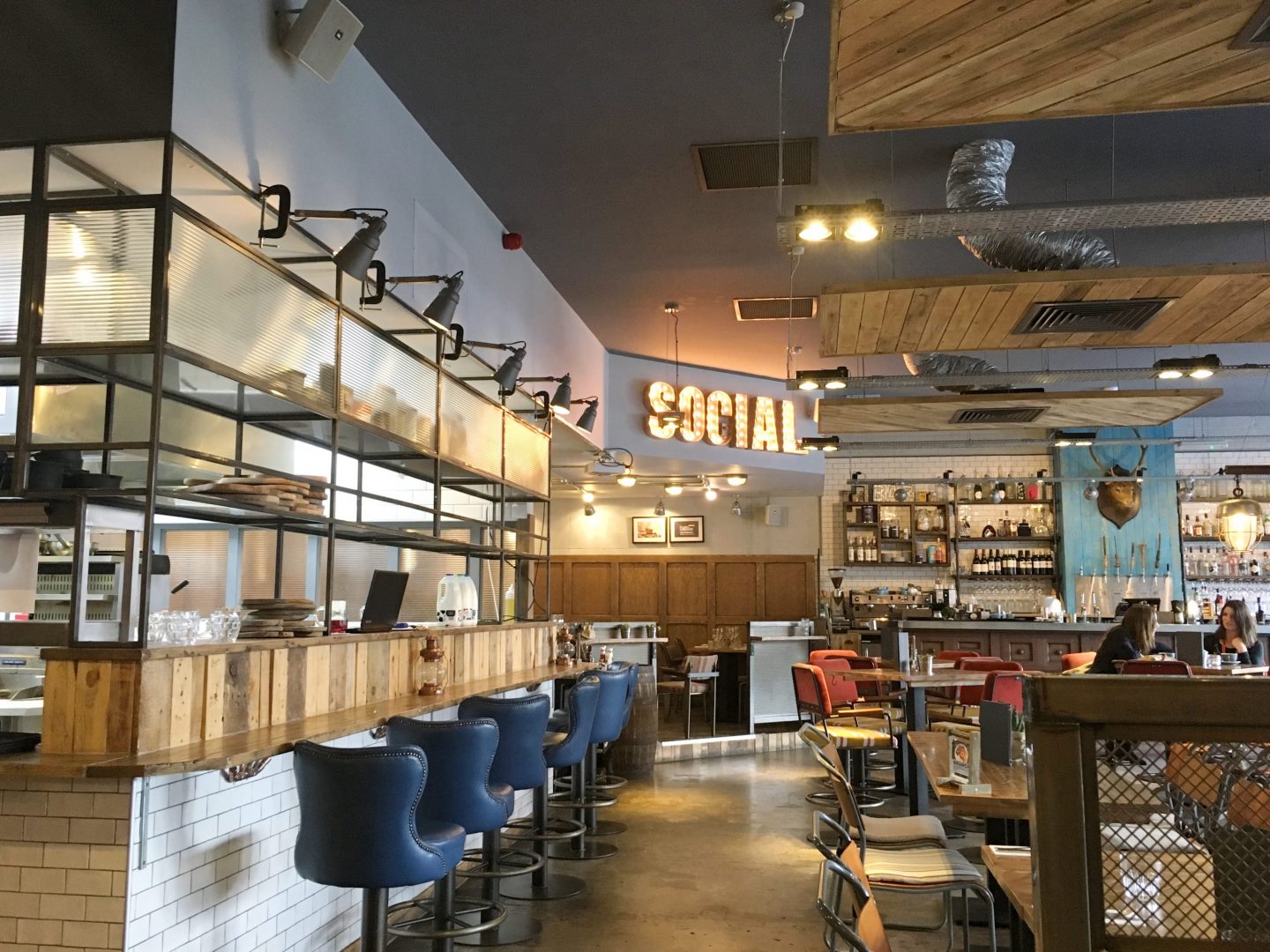 Address: 21 Colmore Row, Birmingham B3 2BH
Strictly speaking this actually isn't one of a kind, it has several brothers and sisters in various small UK cities. However, its far from being a chain. 200 Degrees is a lovely little spot to sit and work in if, like me, you prefer to study surrounded by people. With delicious coffee and a selection of fresh sandwiches and cakes, it will see you through a day of brain musings. You can also do barista courses here, which is something I really want to try.
Address: Unit 2, 61a St Paul's Square, Birmingham B3 1QS
Tucked away in the quietly quaint St Paul's Square, Saint Kitchen has been my saviour in a time of wintery shivering need. During a particularly cold photoshoot, in which I wore too few clothes, this little haven offered proper melted hot chocolate at the ideal time. I have also eaten here, and these are some seriously generous portion sizes, so make sure to go hungry.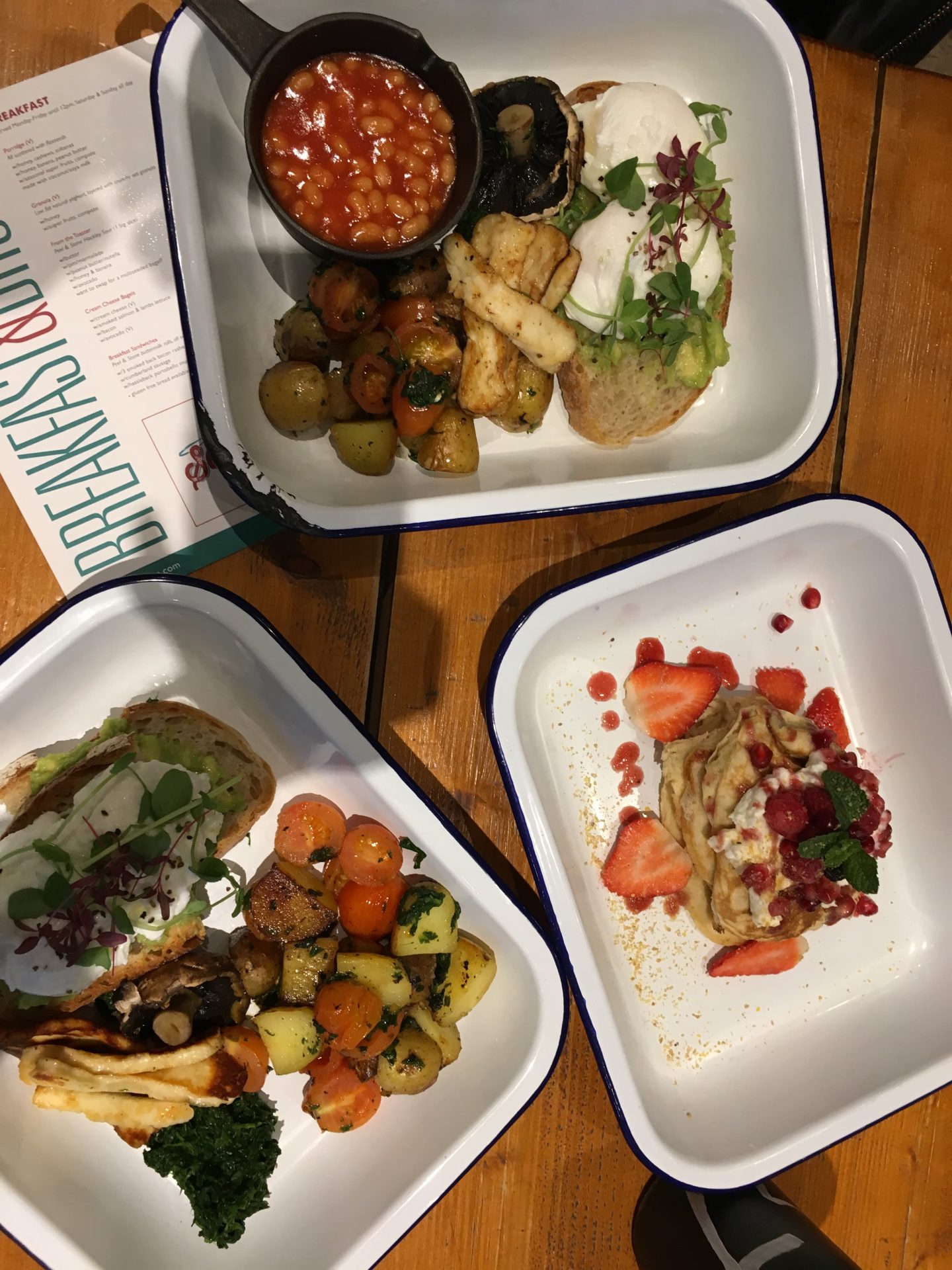 Address: 177 Corporation Street, B4 6RG, Birmingham, United Kingdom
Coffee shop, come art gallery, come record heaven. Another ideal little study spot, due to its proximity to the Aston Uni main building, and its super chilled vibe. Sip on little coffees whilst surrounded by the gentle sound of vinyl. I haven't eaten here yet, but they often have a small selection of sandwiches and pastries on offer.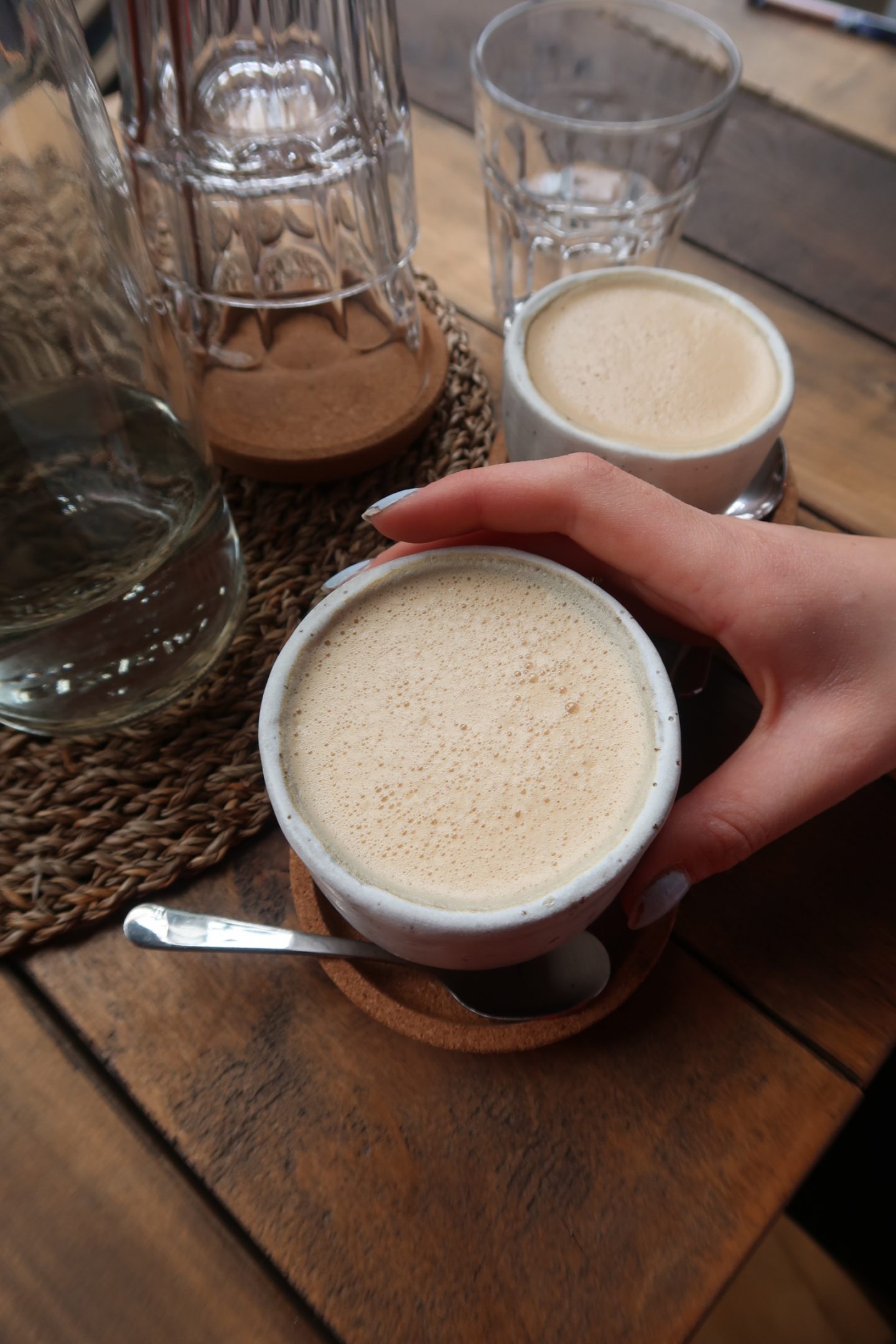 Address: Gibb Street, B94AA, Birmingham, United Kingdom
Another little find in the Custard Factory. I've spent hours here before questioning where the time has gone. Also a fab spot for shooting if you're a photographer, model, blogger. Some seriously good coffee, and if the biscoff hot chocolate is on offer, you really are in for a treat. All cakes are homemade, I've heard they are working on a brunch menu, and they also host evening music and cocktail events. Use your Independent Coffee Club card here.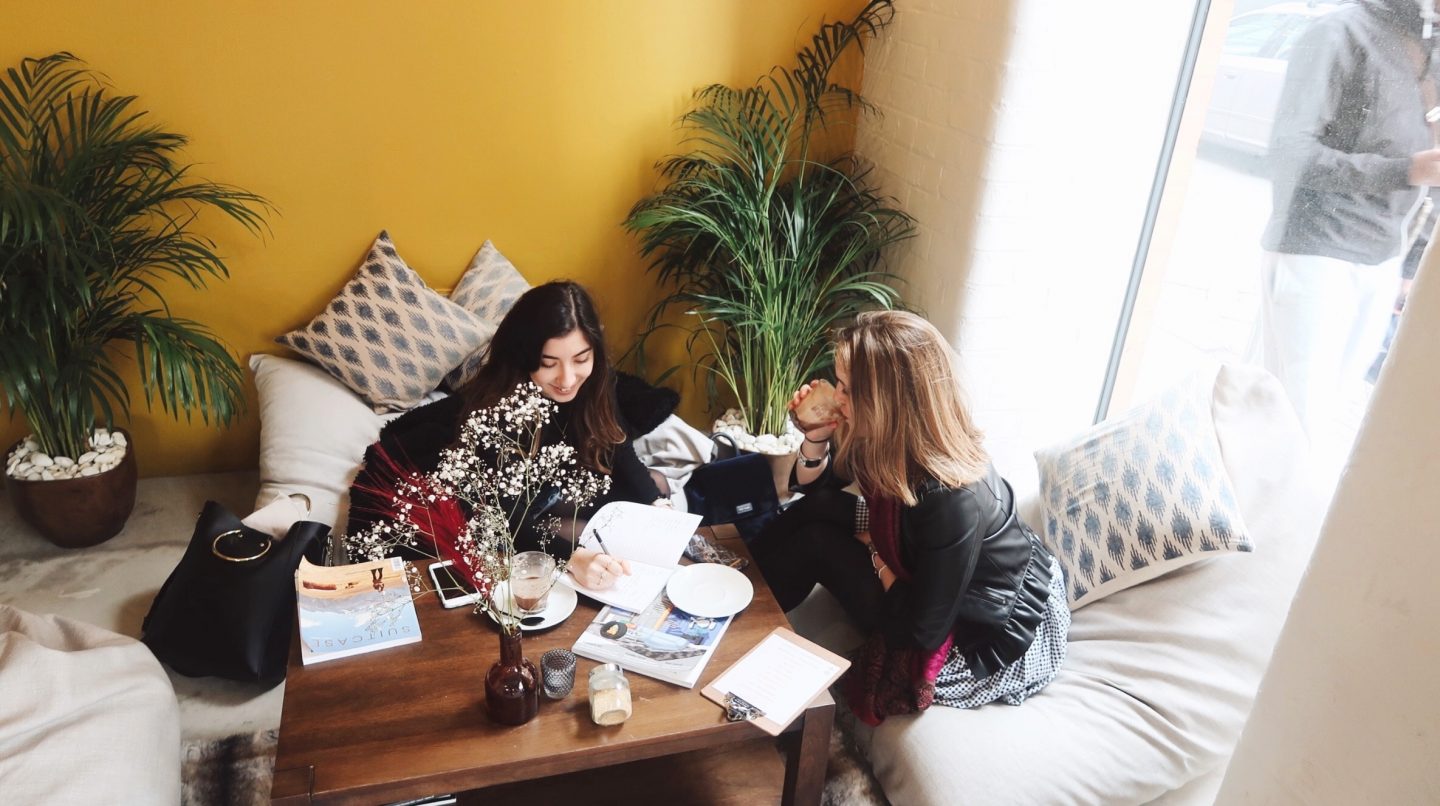 Address: 30 Church Street, Colmore Business District, Colmore Row, Birmingham, West Midlands, B3 2NP OR The Big Peg, Warstone Lane, Jewellery Quarter, Hockley, Birmingham, West Midlands, B18 6NF
There are two of these in Birmingham, one in the business district, and another in the jewellery quarter. With homely vibes and the irresistible smell of sausages, these little cafes are perfect cosy retreats. They also offer a solid vegan menu, so Elise and I were able to go together. Use your Independent Coffee Club card here.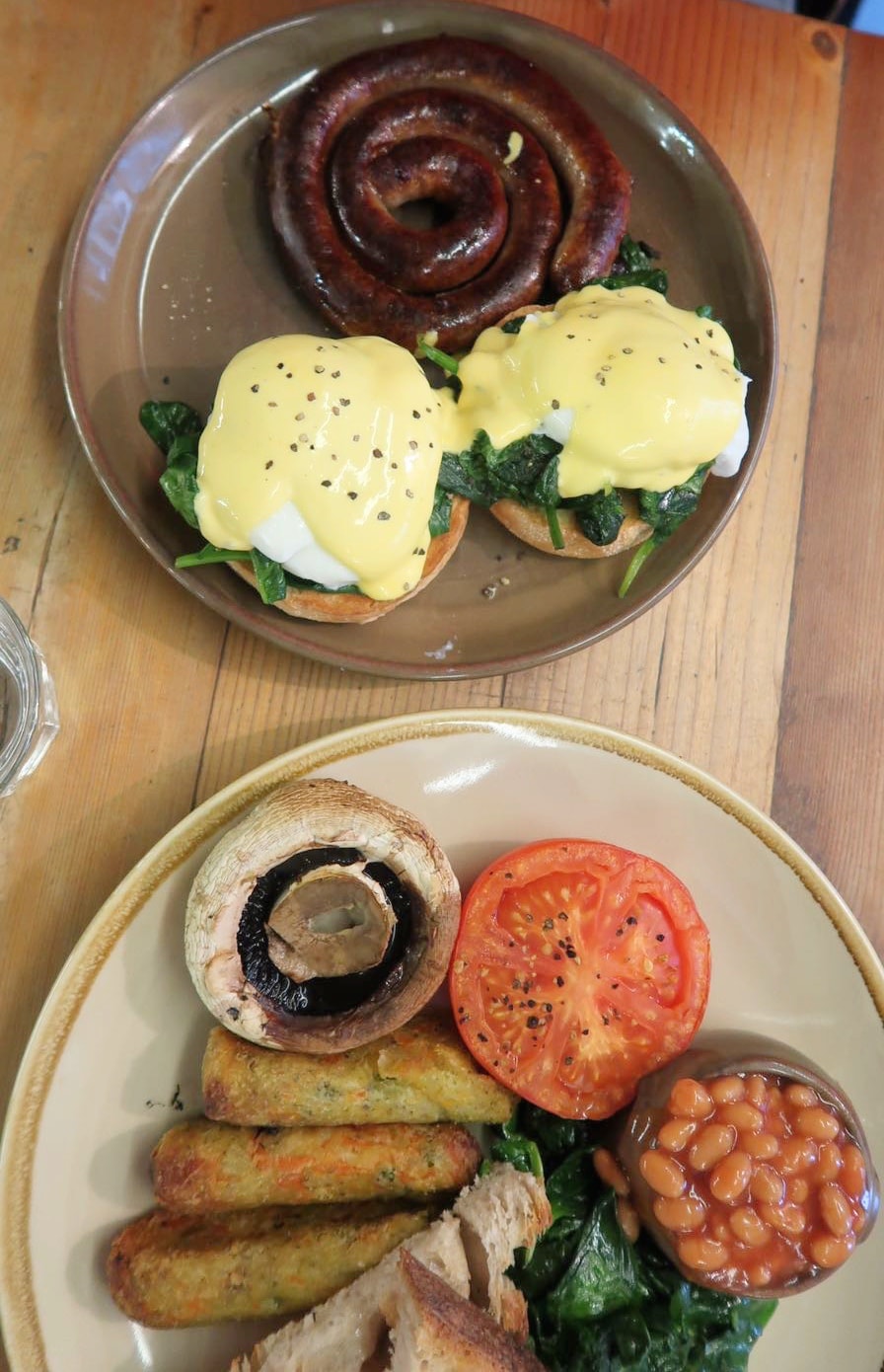 Address: 1, Orion Building, 24 Suffolk Street Queensway, Birmingham B1 1LT
Talking of vegan, this place is 100% plant based. With a buffet of healthy brunch and lunch items, friendly staff, and an industrial-feel interior, this is another brilliantly casual spot to work in. Although, last time I checked they didn't have wifi, but I have no doubt they will soon, if not already. Some really interesting coffee options here, have a little experiment. Also attached is a little independent, vegan food store.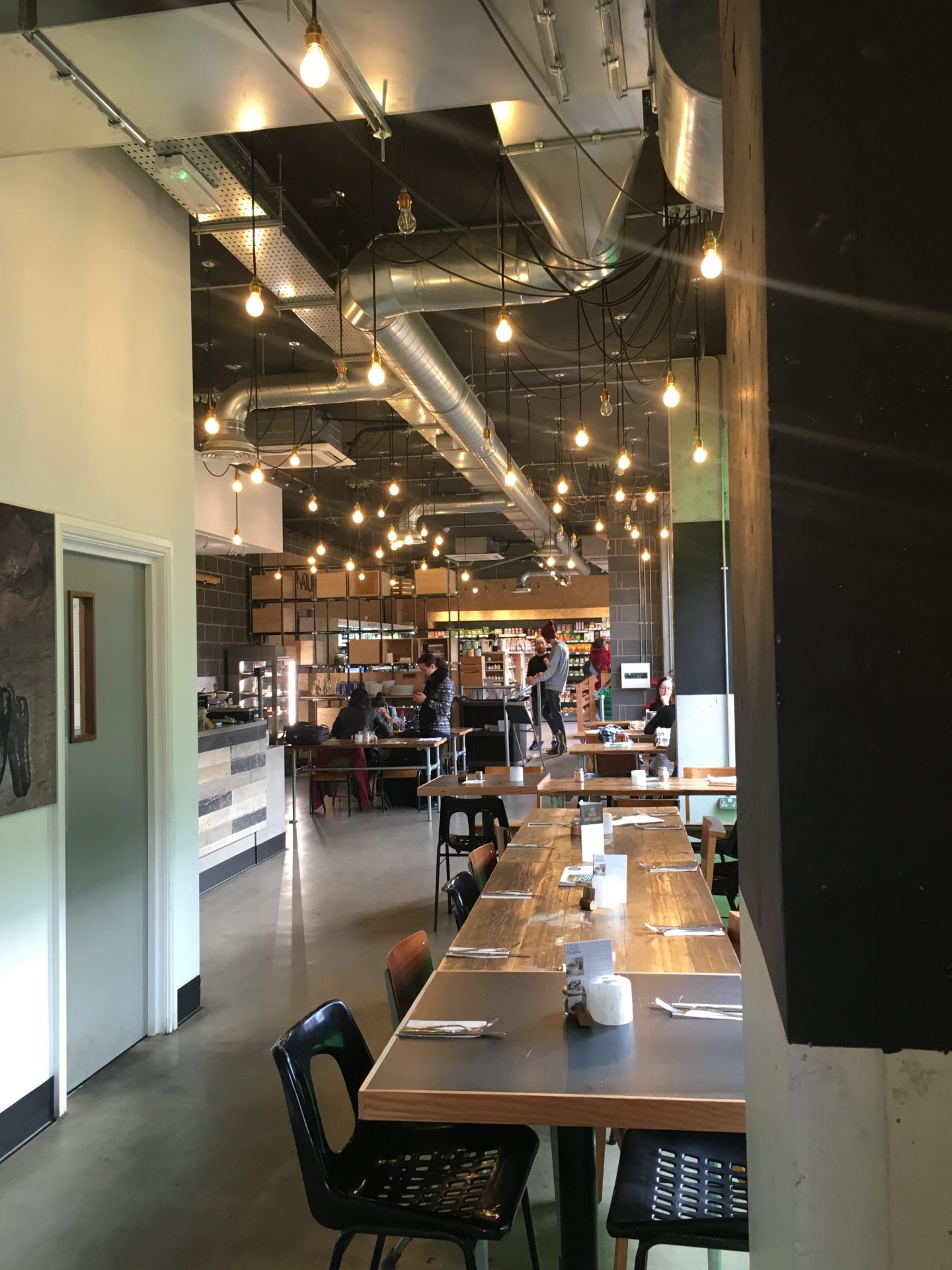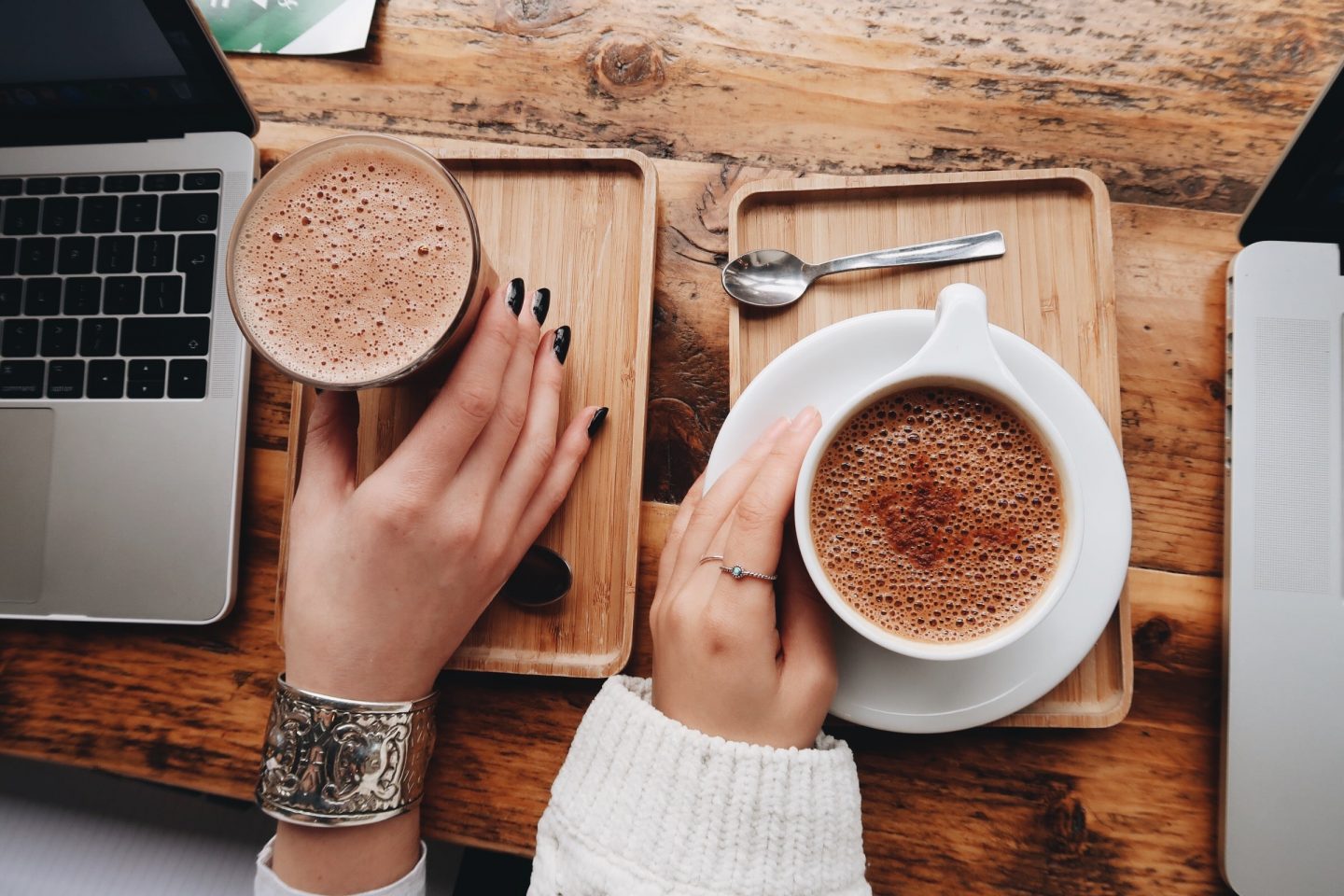 Address: 11 St Marys Row, Moseley, B13 8HW
Moseley is really really cute, like a slightly posher Harborne. Lewis's matches this level of cute, with its shared tables, window-doors opening onto the street, and genuine feel of self-pride. It offers an all-day brunch menu as well as evening and alcohol options. I've felt slightly worse-for-wear (hungover oops) on both occasions I've visited, and the freshly squeezed orange juice has been a lifesaver! Unfortunately, also due to my sub-adequate functioning, I failed to get any photos on either occasion… who even am I!?
Address: Currently shut, but a new location is to be confirmed.
So Madcup appears to have closed down, and I wasn't sure about including it on this list, only I keep seeing that its new location is to be confirmed… so lets all fingers crossed they'll be reopening at some point. Madcup is one of a kind in Birmingham: with an aim to bring a simple teste of Australian brunch culture, you can expect crazy colourful food and coffee. Its also all pretty healthy, so thats got to be a win win!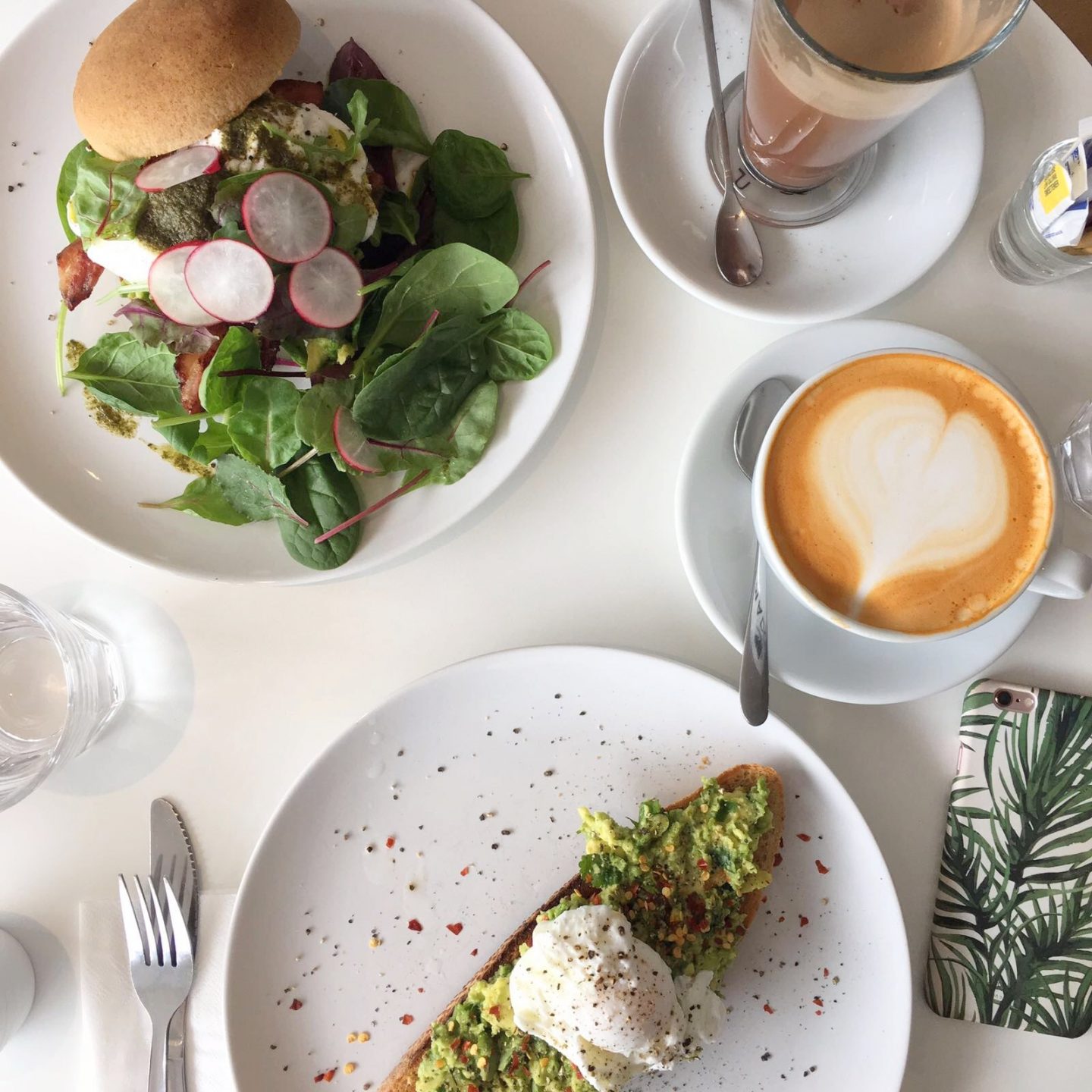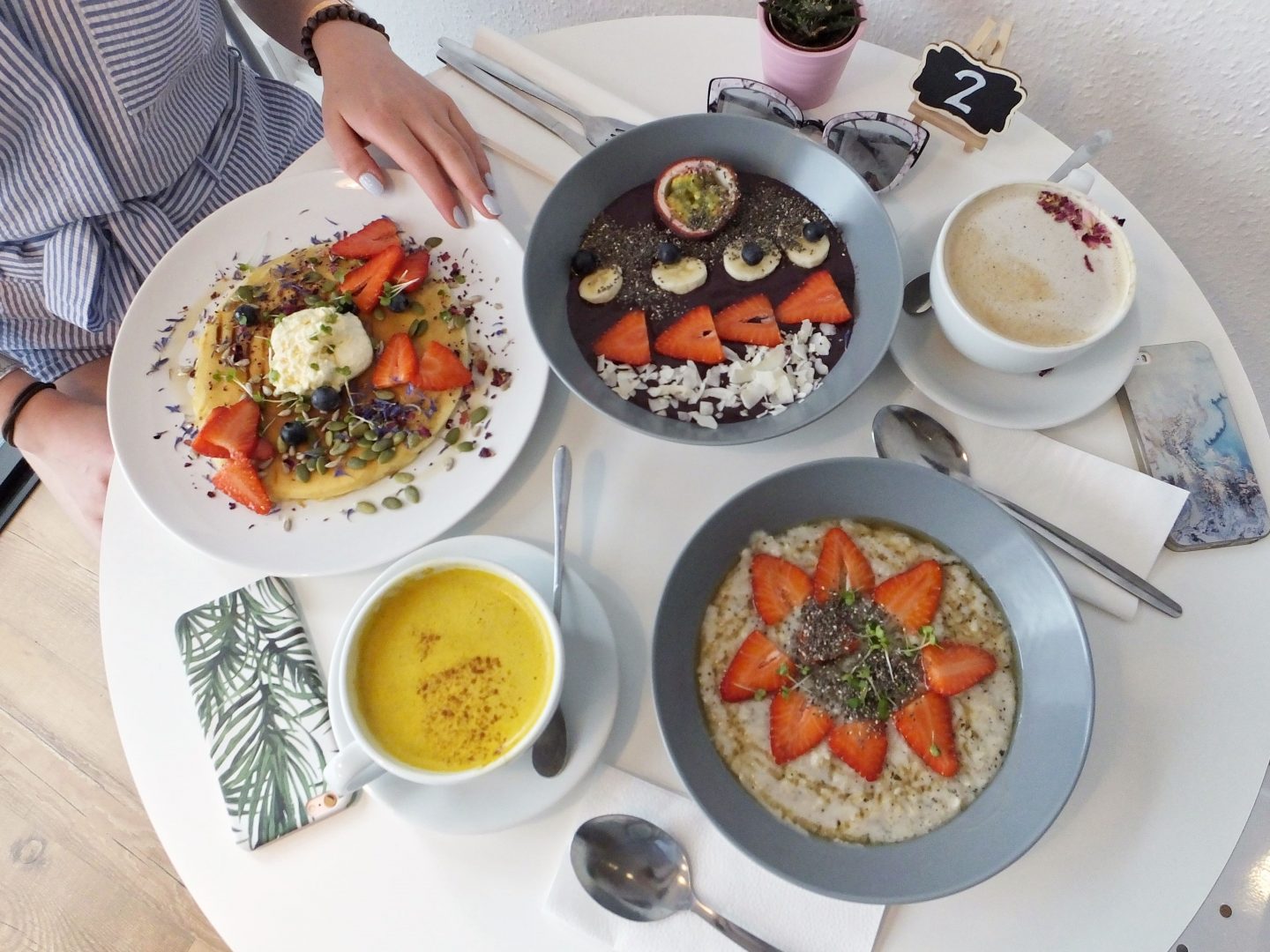 Address: 41 High St, Birmingham B17 9NT
This was another recent find, but I'm glad I did discover it, because with its plant-y (not really a word, but you know what I mean) interior, bustling atmosphere, and vast pancake menu… its a place for happiness indeed. Their food isn't the most incredible I've ever had, but its not bad, and the options are very diverse. This is another brunch-come-cocktail bar, with a speciality in gin. Yaaaaas! No photos again I'm afraid, sorry I'm so useless!
I've only been once, but it was a glorious day and I sat outside on their sun soaked benches with a delicious coffee. The brunch menu looked pretty good, though I can't make any personal recommendations on this front. Another great spot to sit and work, as is nice and quiet with friendly, understanding staff. Use your Independent Coffee Club card here.
I can't pretend that researching for this post was arduous… drinking coffee and eating brunch are two of my absolute favourite things. And I hope that with the help of their collection, you'll be able to see how well Birmingham can cater for these hobbies (are they hobbies? They probably shouldn't be… luxuries? I don't know, however you want to look at it!) in the independent sector. Lets support our local gems!