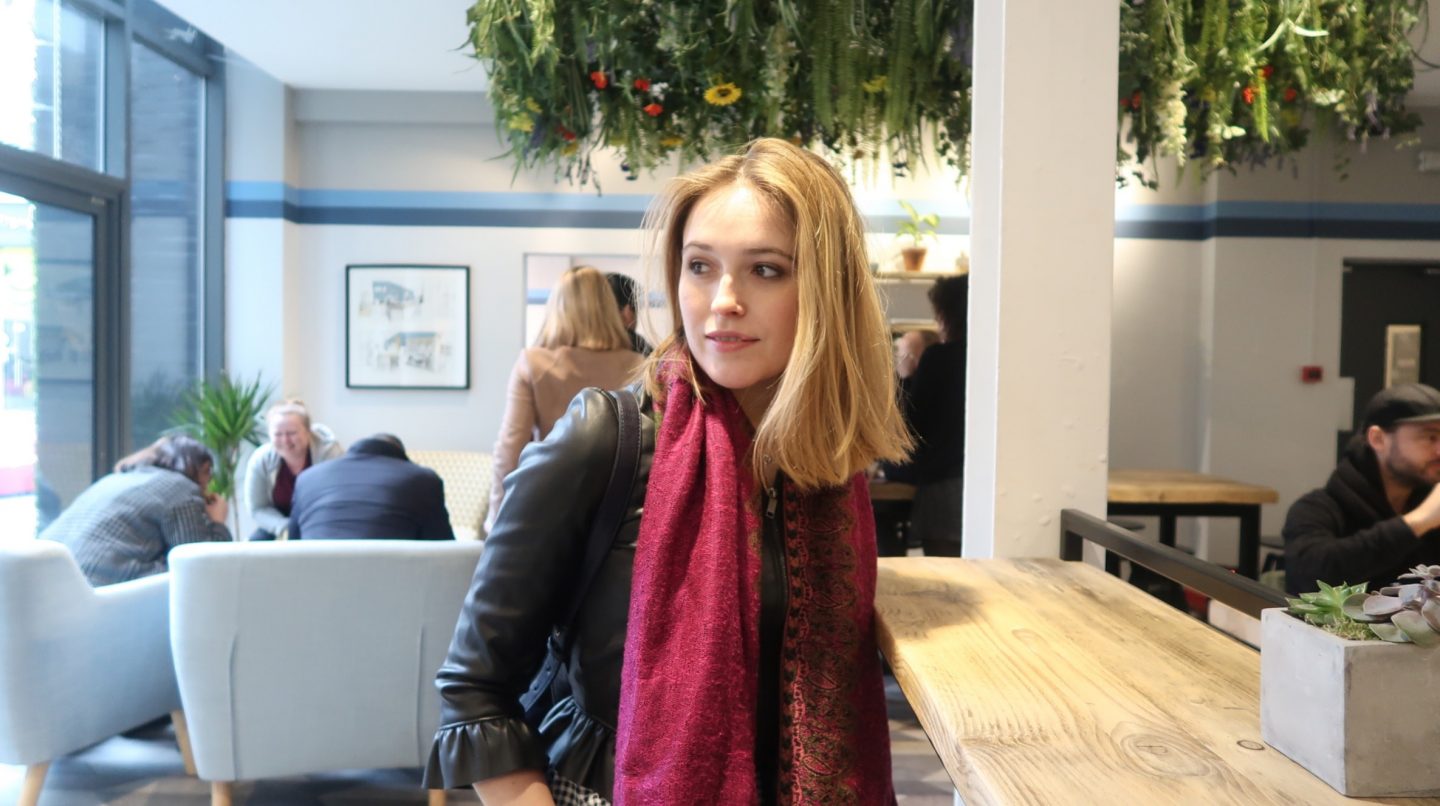 Reading Time:
4
minutes
It's been a while since I added to the 'Brunch in Birmingham' series, and that's because I've been planning a big overview post of the most Instagrammable and delicious cafes in Birmingham, and have been researching (basically eating brunch in a different place every weekend… no hardship whatsoever) and collating for a little while.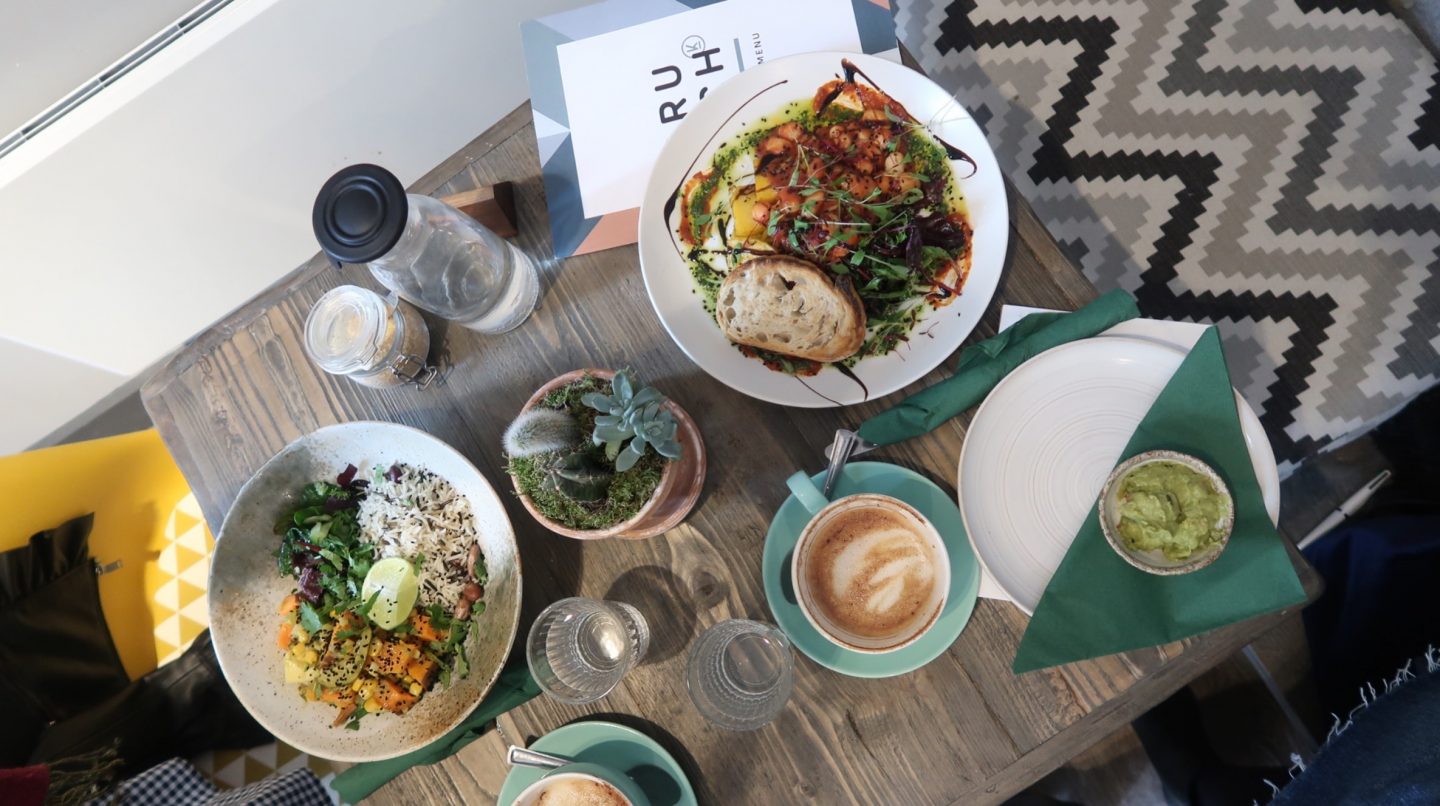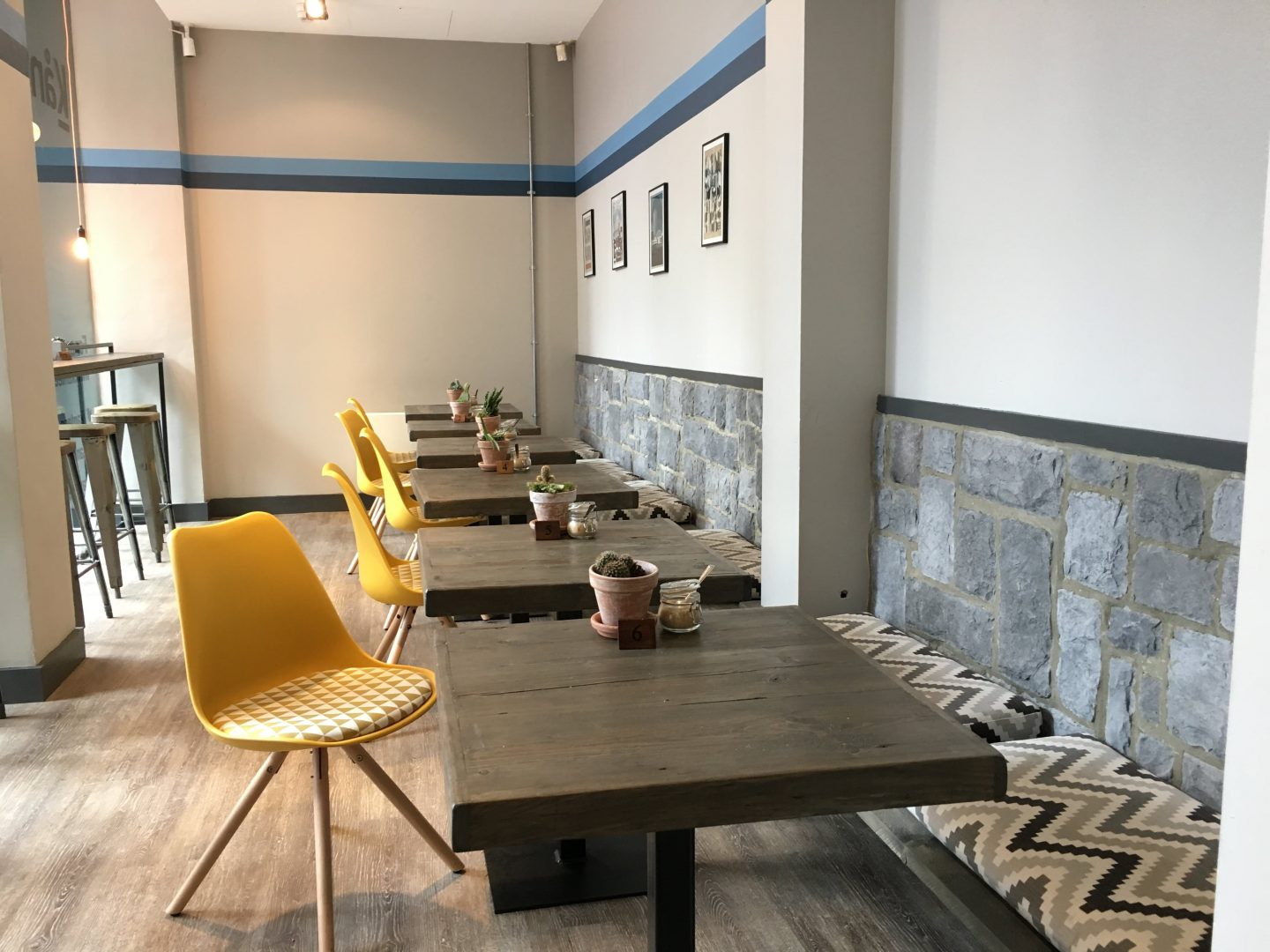 When Kanteen invited me to sample their new menus last week, I figured I could add them to my list if they made the cut. However, having visited and been swept away by their super aesthetic interior, unique take on healthy foods and fresh energy, I felt a full post was only deserved.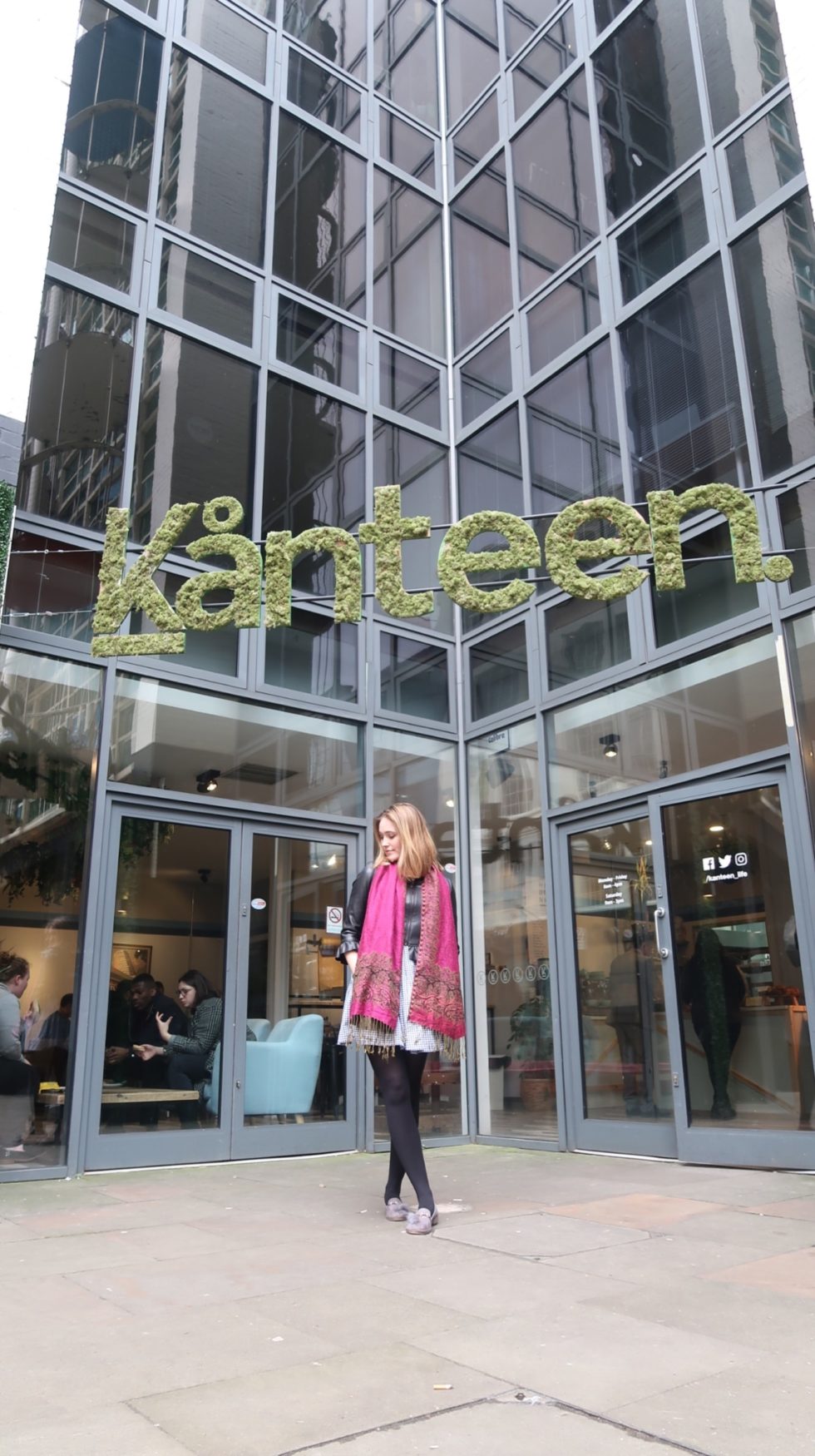 I have written about the Custard Factory in many previous posts because it's such a versatile space, offering such a diverse range of activities. Actually, on wondering around with Elise, we agreed one could easily spend a whole day in this relatively tiny, vibrant corner of the city. And at least a couple of those hours would definitely be spent in Kanteen, munching our way through brunch or lunch, coffee or cake, or all of the above.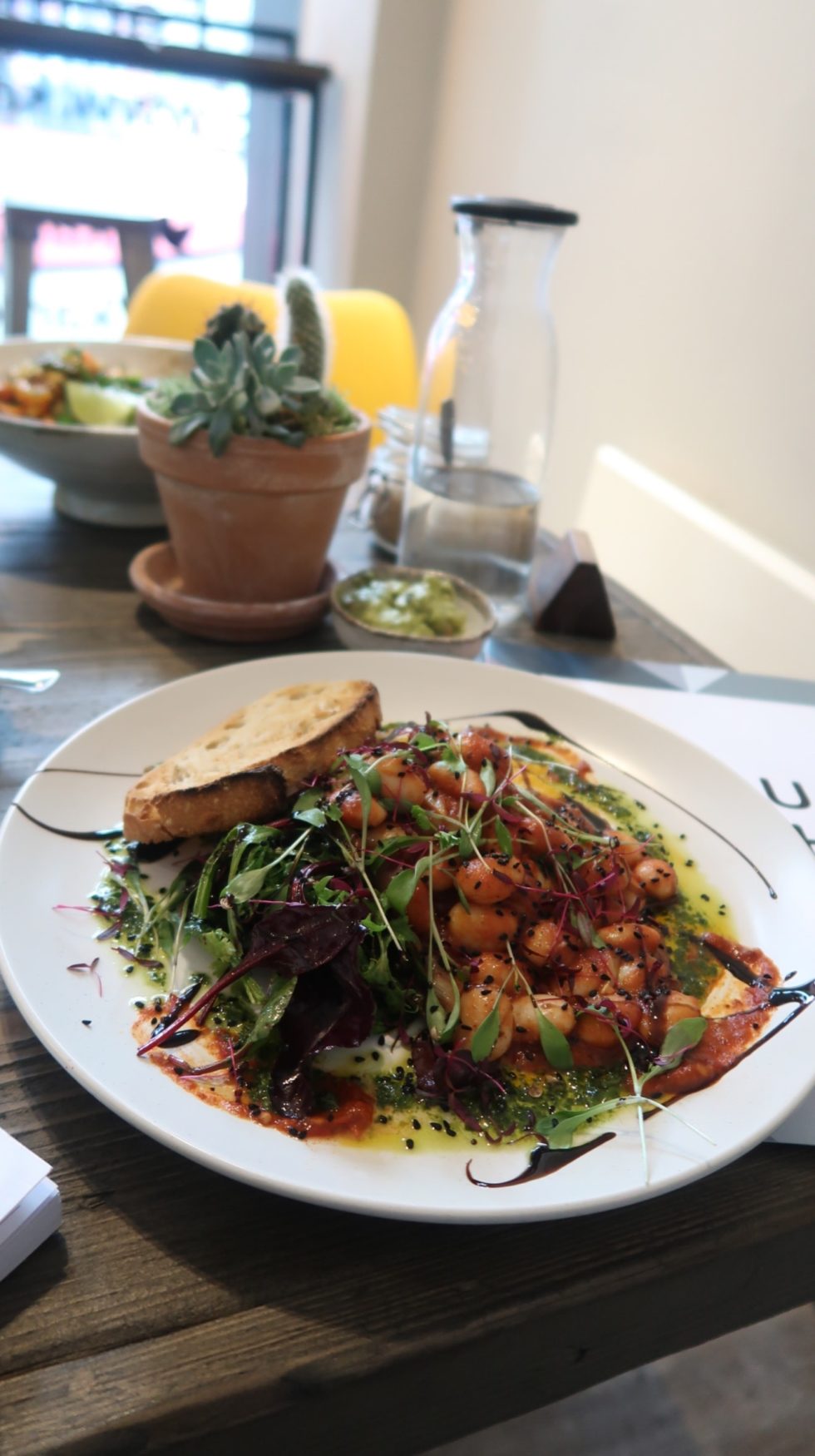 The team explain their "mission is to change peoples perception – healthy good food does not need to taste bad!" And I truly feel they will succeed in this. Admittedly, I am a bit of a health freak at times, and often there is nothing I crave more than fresh, organic, superfood ingredients… but I am just as much a believer in naughty indulgent brunches, think super rich Eggs Benedict (yum). And yet, brunching at Kanteen did not feel lacking in naughty indulgence… despite the fact that naughty indulgence didn't even come into it.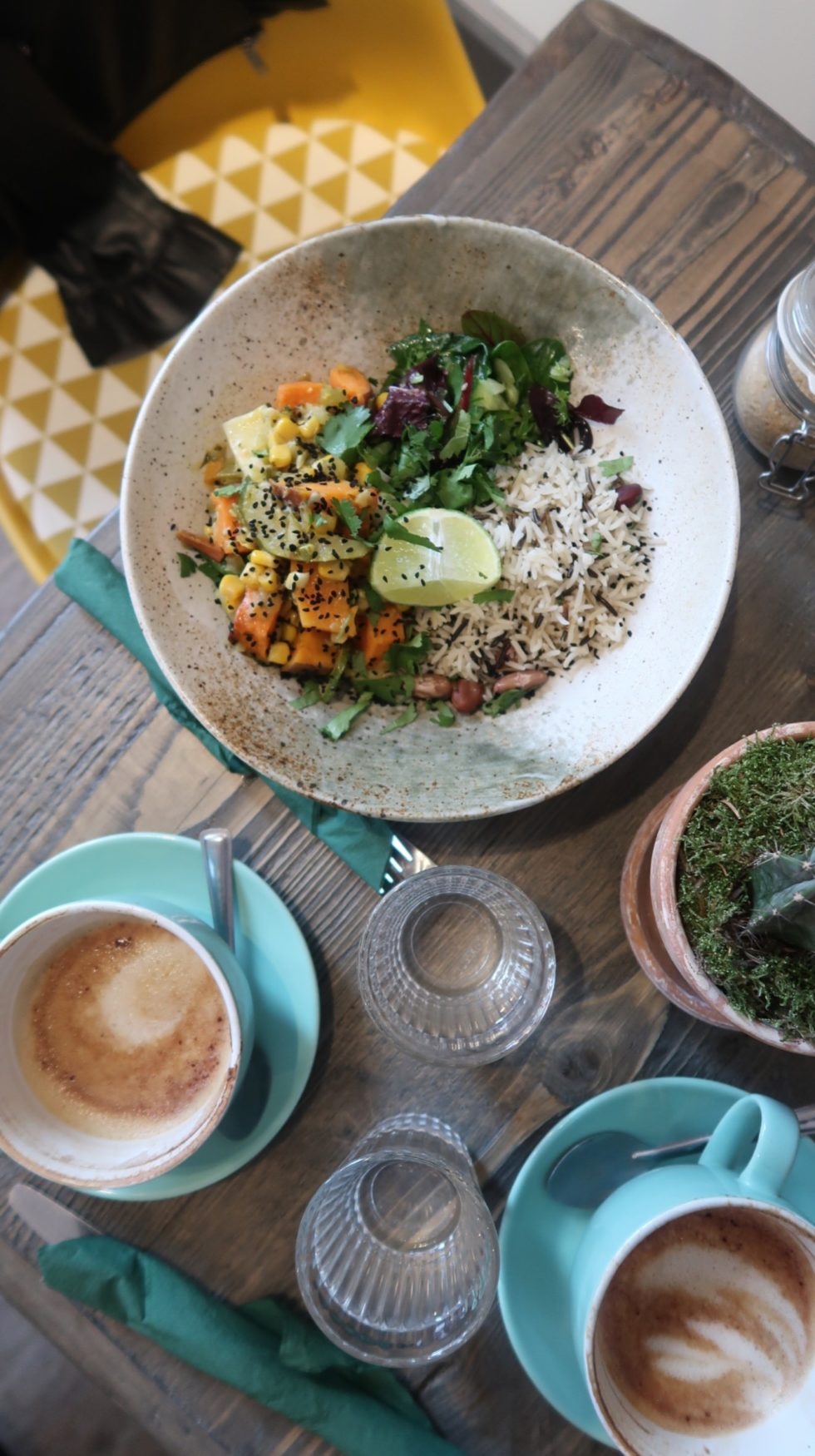 I ordered their vegan hotbox. The 'hotbox' menu changes daily, offering a take on fast-food but on a whole new level of healthy. If you work near Kanteen, this is THE perfect lunch option; ready in seconds, packed into a little box and utterly filled to brimming with flavour which does good for your body.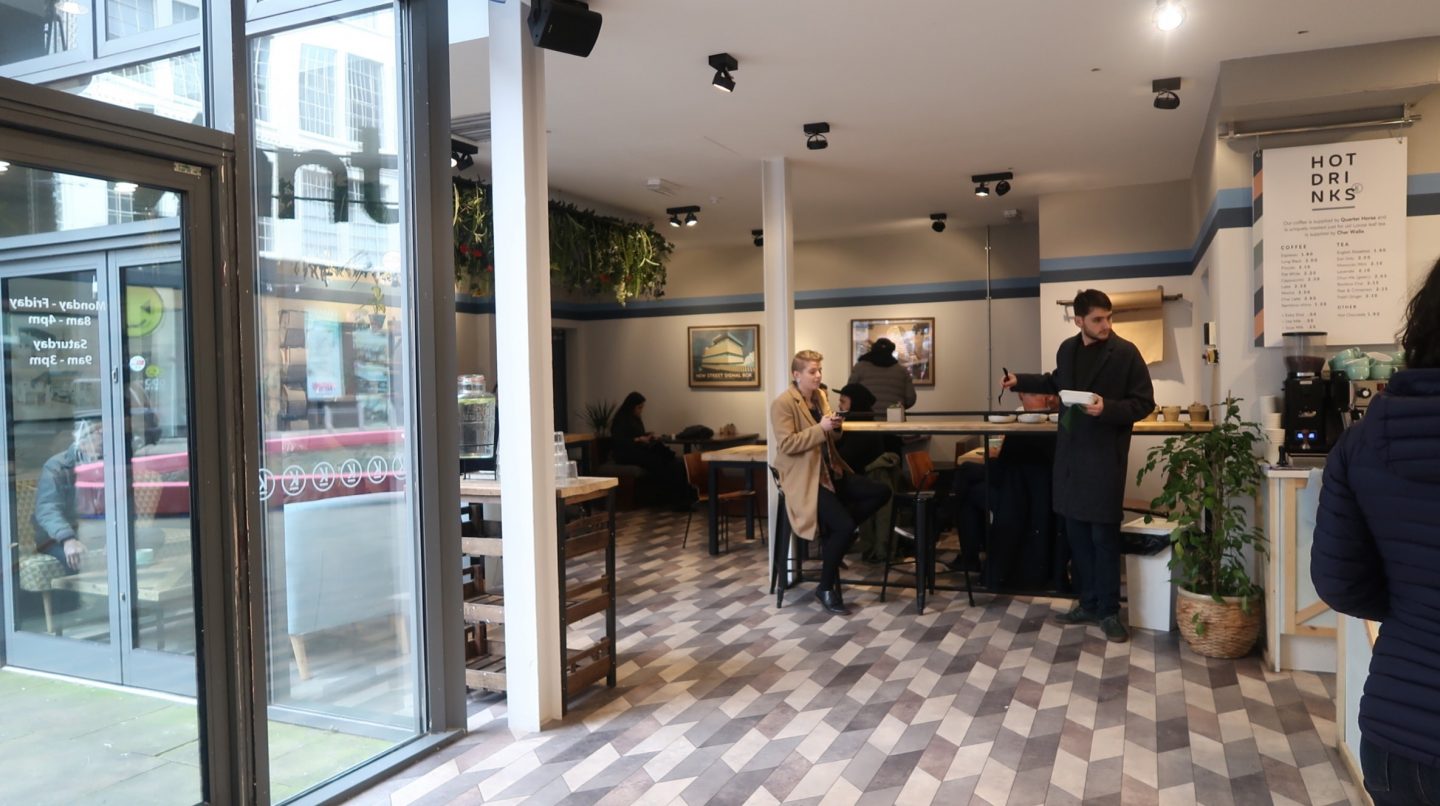 On Thursday, the vegan option was Caribean Sweet Potato and Pinapple Moquecca, served with a wild rice, cucumber, spring onion and coriander salad… and let me tell you, it was DELICIOUS. I genuinely felt that I was doing favours for my tastebuds and my body. The hotboxes also come as a meat version, and on that day it was Chuck Steak Mexican Chilli served with the same- it looked super yummy too.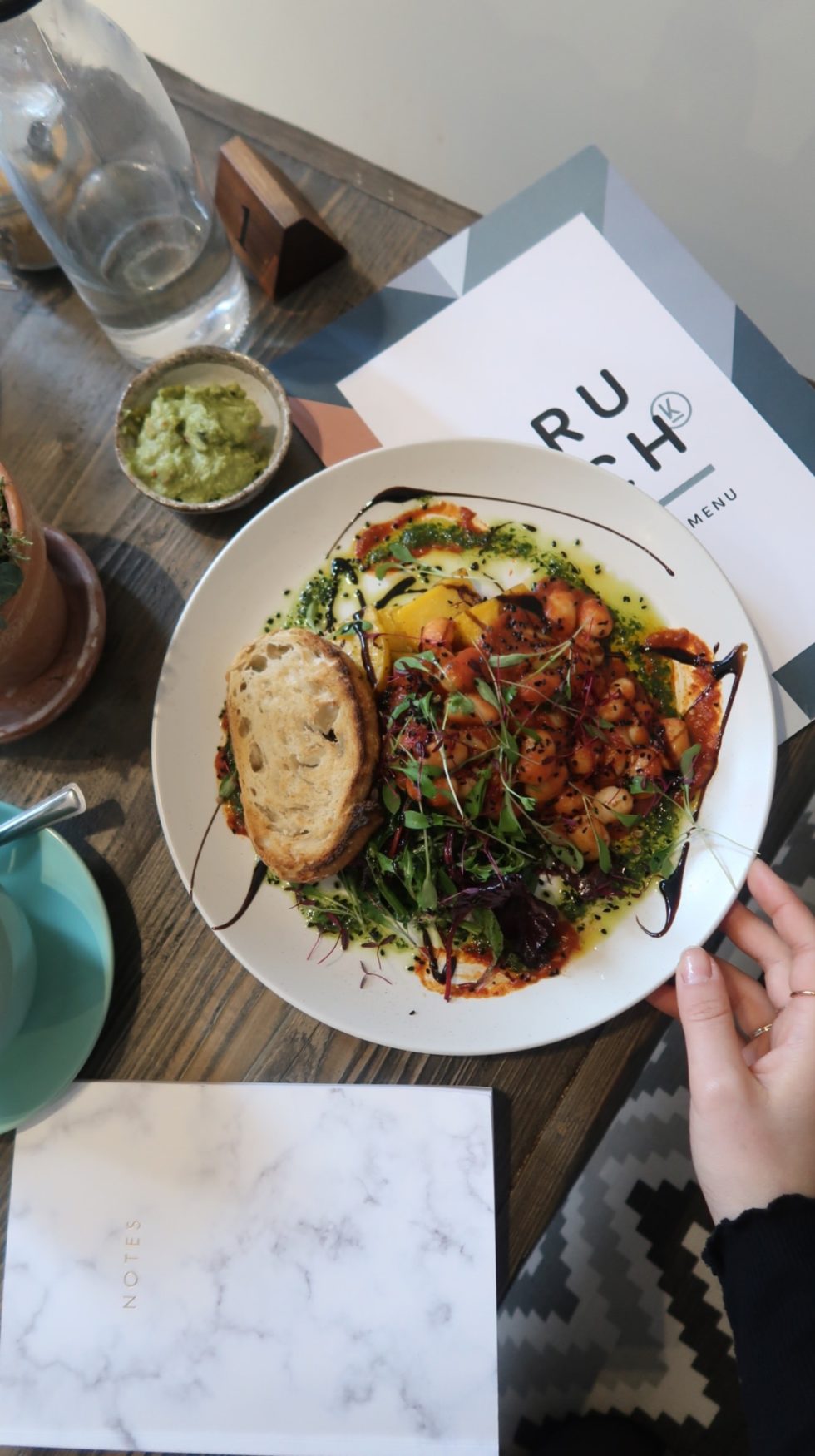 Elise, unable to eat the hotboxes due to a nut allergy, chose from the brunch menu. Kanteen are more than willing to be flexible for special dietary requirements, thus Elise was able to adapt her choice to a vegan version. She opted for the 'Moroccan spiced polenta stack served with Greek baked beans in tomato sauce with shredded summer greens'. She swapped out the poached egg for a slice of fresh sourdough toast and a side of avocado (obviously). I don't think I have ever seen a plate of food sooooo beautiful… and as they say, rainbow food is healthy food. In other words, aesthetic food is healthy food- win win!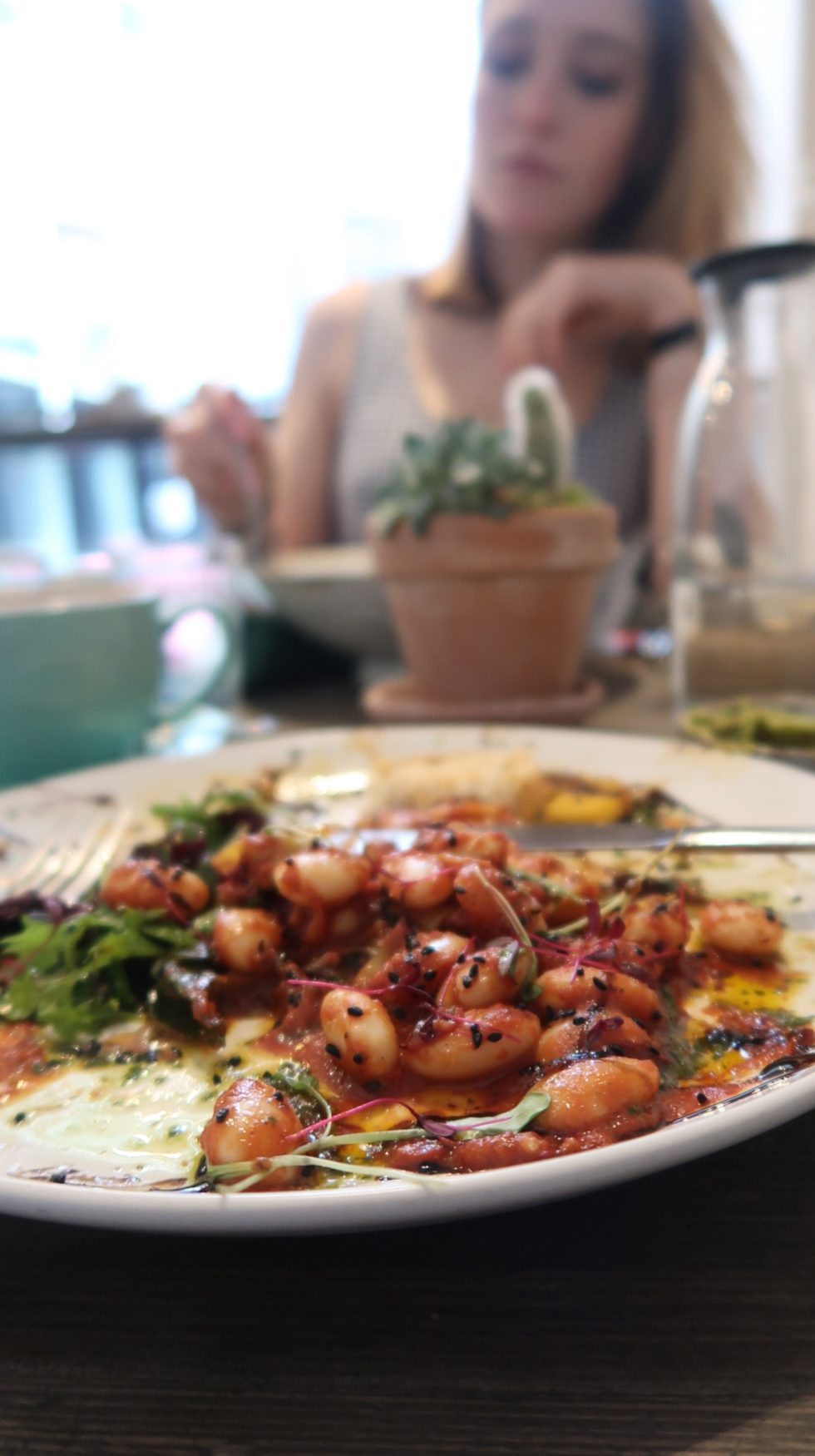 Both our choices were divine, and we vowed to return and sample more of the menu. But for the time being, it was pudding time. With a decadent array of sweet picks: vegan; gluten free; traditional cakes of all kinds. Elise munched her way through a vegan, apricot flapjack… but the real showstopper here was my lemon and earl grey cake… O.M.G. Soooooooo good.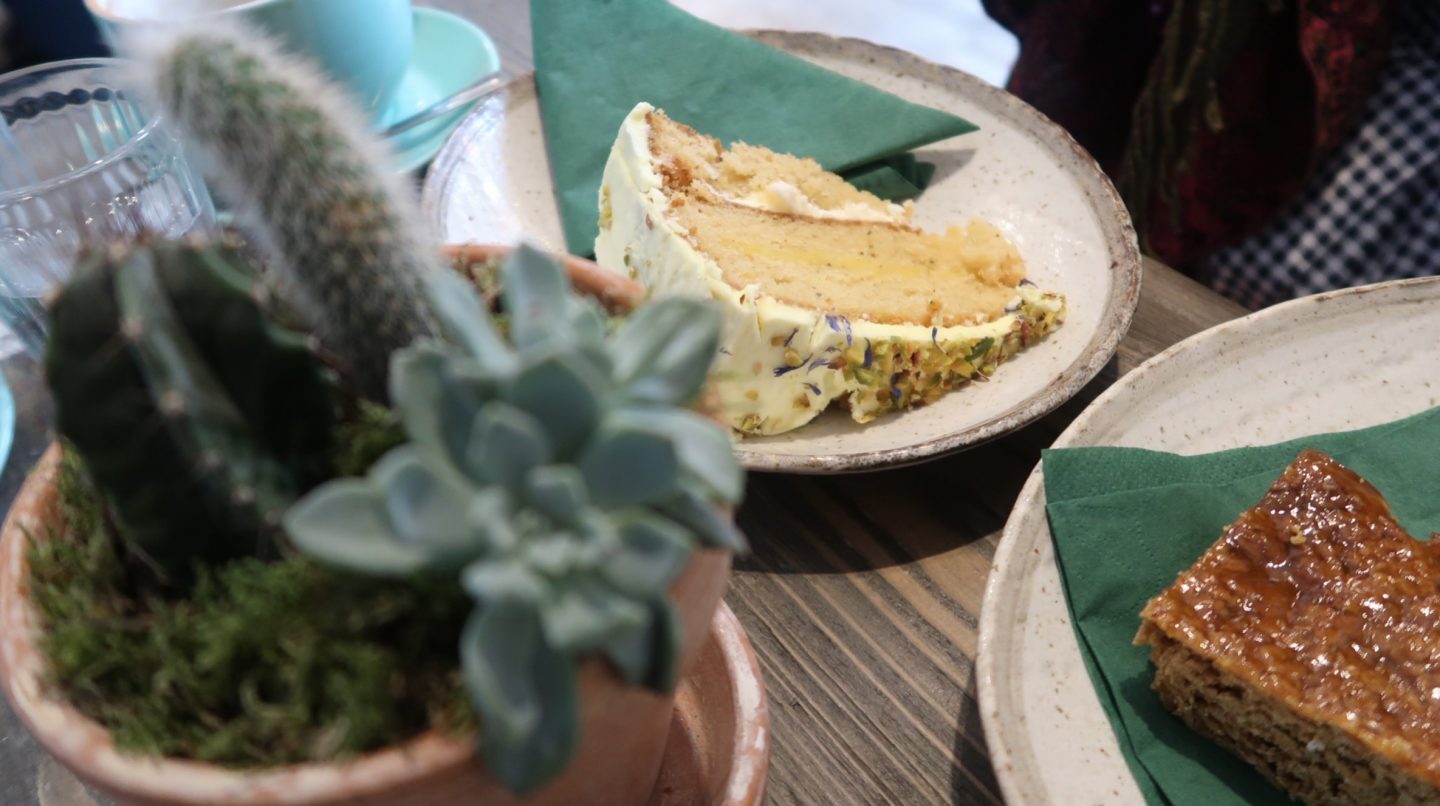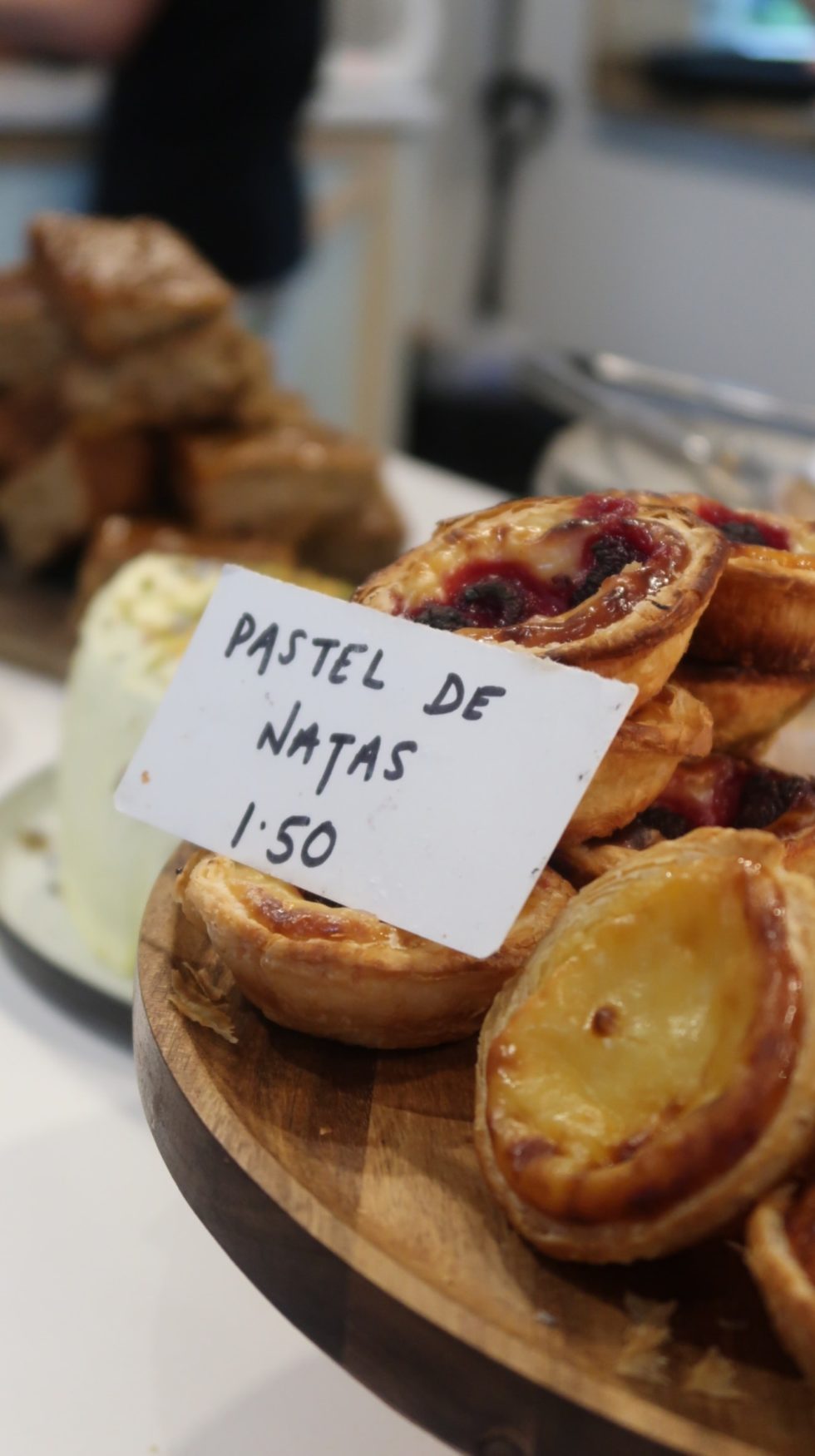 We washed our food and cake down with two of the prettiest, oat milk coffees we have found, yet, in Birmingham. Admiring the light, fresh, positive vibes of Kanteen's interior. Think hanging plants, big windows, colourful furniture, white walls and lots of wood. Its like a breath of fresh air in the midst of Digbeth.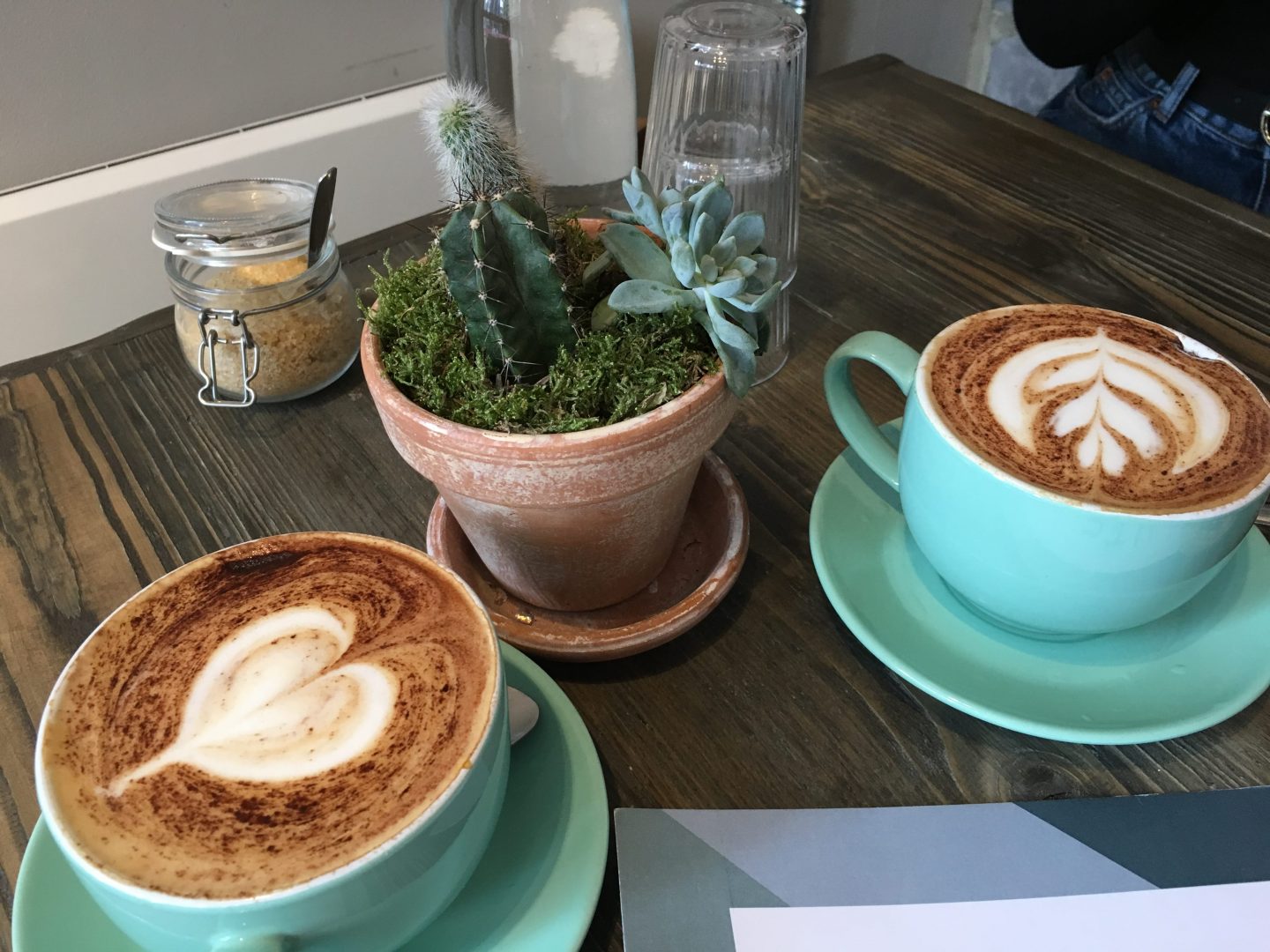 So, as I say, if you live/work near the Custard Factory, you have all of zero excuse not to venture to Kanteen, this mini world of yummy healthiness. Otherwise, it can be pretty awkward a place to get to… but let me insist just how worth your while it will be to take the trip. Explore what the space has to offer: from cinema, to ghetto golf, to bars, cafes, vintage, record and motorbike shops, to street art, galleries and the friendliest people Birmingham has to offer.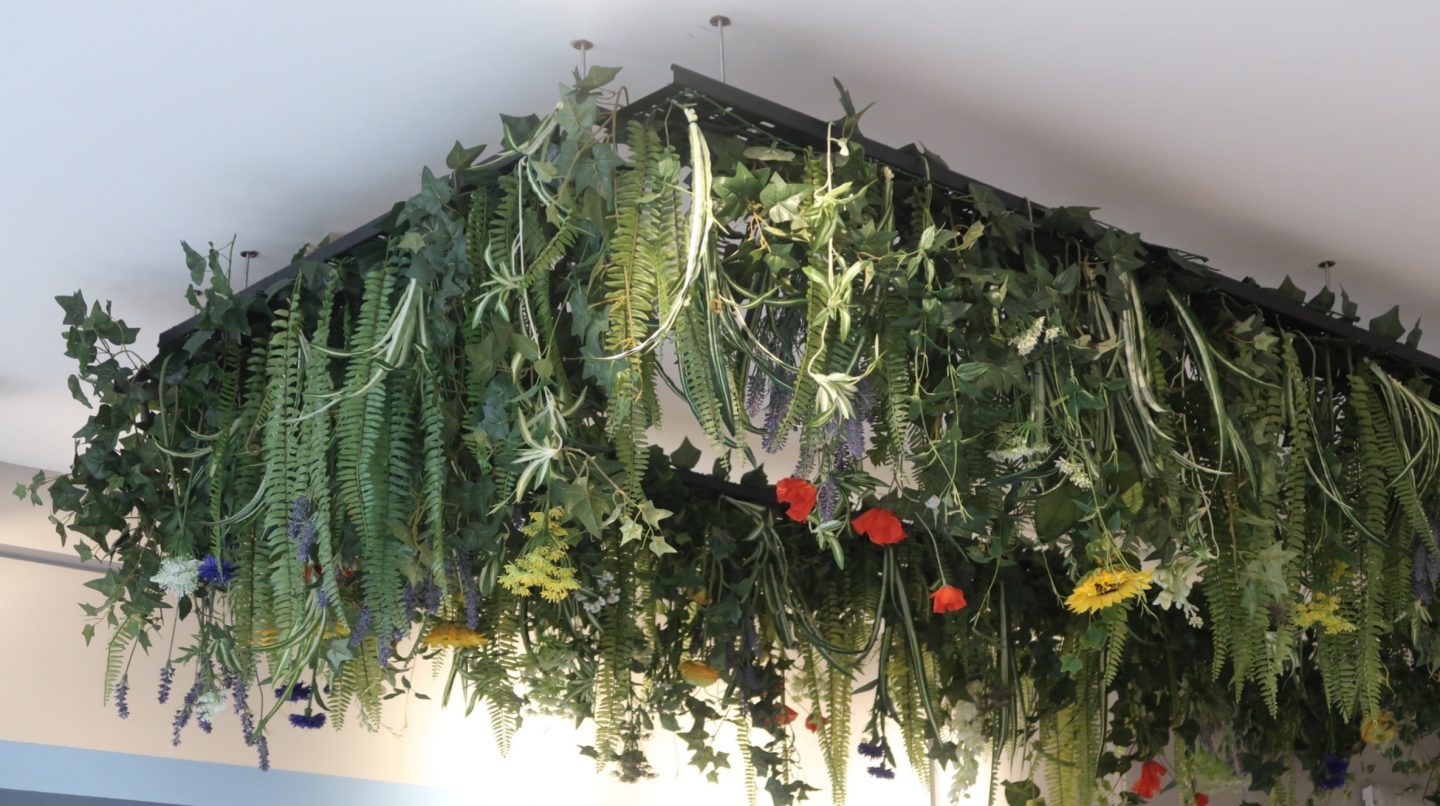 Enjoy x