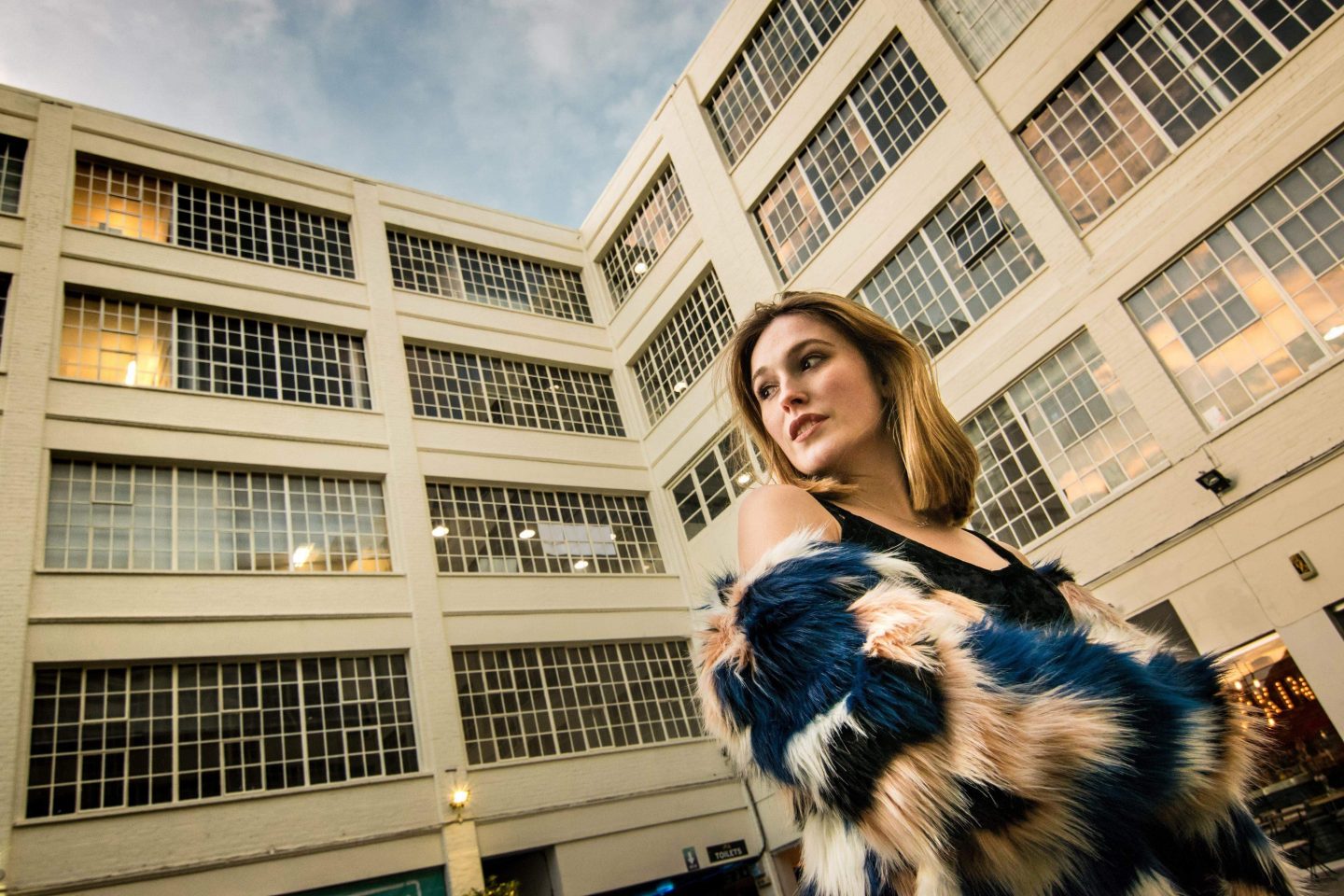 Reading Time:
5
minutes
This has got to be THE least glamorous name for an item of clothing right? I mean, 'Wetlook PVC Trousers' is worse than "skort", "tank top", maybe even "wife beater" (actually perhaps not as bad as that last one) as far as names go. I have no doubt you're conjuring up connotations of plastic window frames and pipes, rubber replacements and inflatable sharks… I mean, these are what I think of when I hear 'PVC'. And then combined with trousers- that's gotta mean sweaty stickiness, suction sounds and a lack of flexibility. So, because of all these weird associations and expectations, I shall henceforth refer to my new favourite transitional piece, as shiny black leggings. I'm actually not sure thats much better…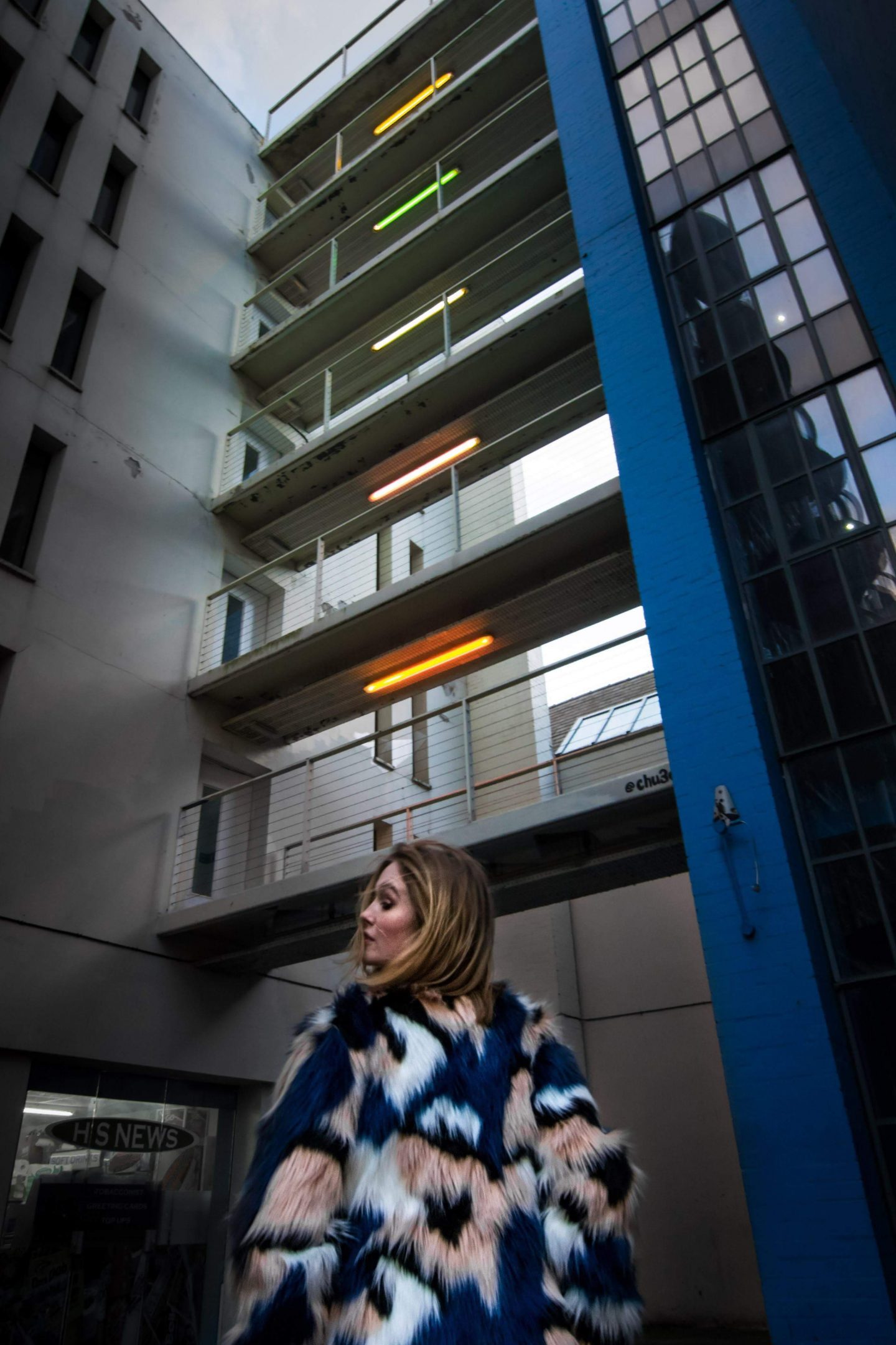 Anyway, transitional pieces- by which I mean versatile garments that can be dressed up or down, worn for daytime or evening, across seasons, are generally speaking classic items. A little black dress can be worn at pretty much any time and for any occasion; jeans can be worn with a baggy knit or for the typical 'jeans and a nice top' going-out look; a white shirt can be smartened up for work or paired with a light skirt for summery weekends. These are staple garments which have been in style (not fashion because I feel like this is a more changeable phenomenon) for decades, and will continue to be for decades to come.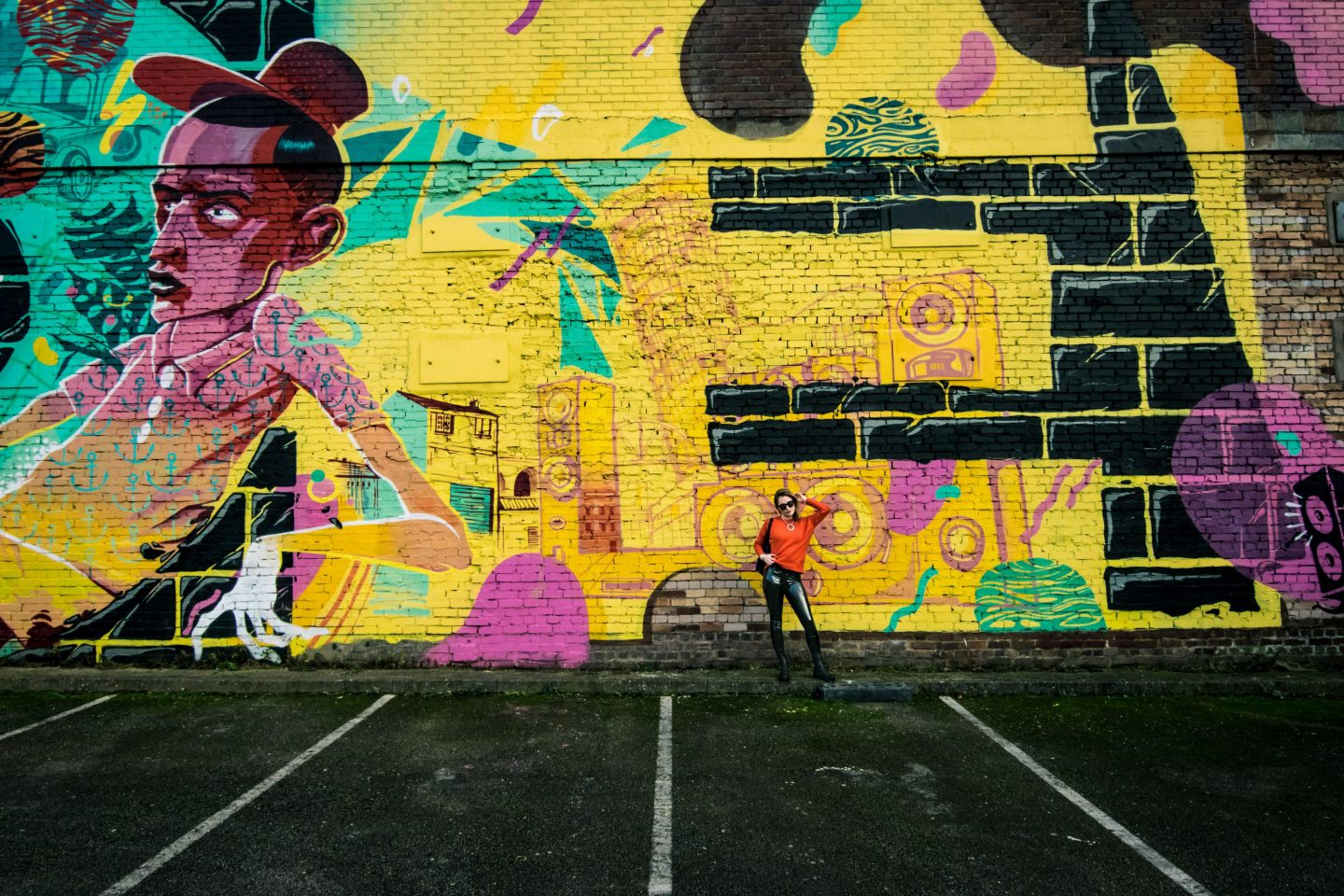 I feel like more fashionable pieces, items of clothing that remain in style for shorter phases, tend to be designed with single moments or occasions in mind… It's difficult to think of an example off the top of my head right now, but perhaps the whole "sliders" fad. I now proclaim my utter hatred of sliders- but I can accept their practical quality of comfort; that they may well be used as slippers around the house. I am aware that some believe it to be acceptable to wear sliders as an actual shoe to go with an actual outfit… but I can hardly see them as an evening shoe. Don't get me wrong, people have tried- but SURELY most of us don't actually think this is okay?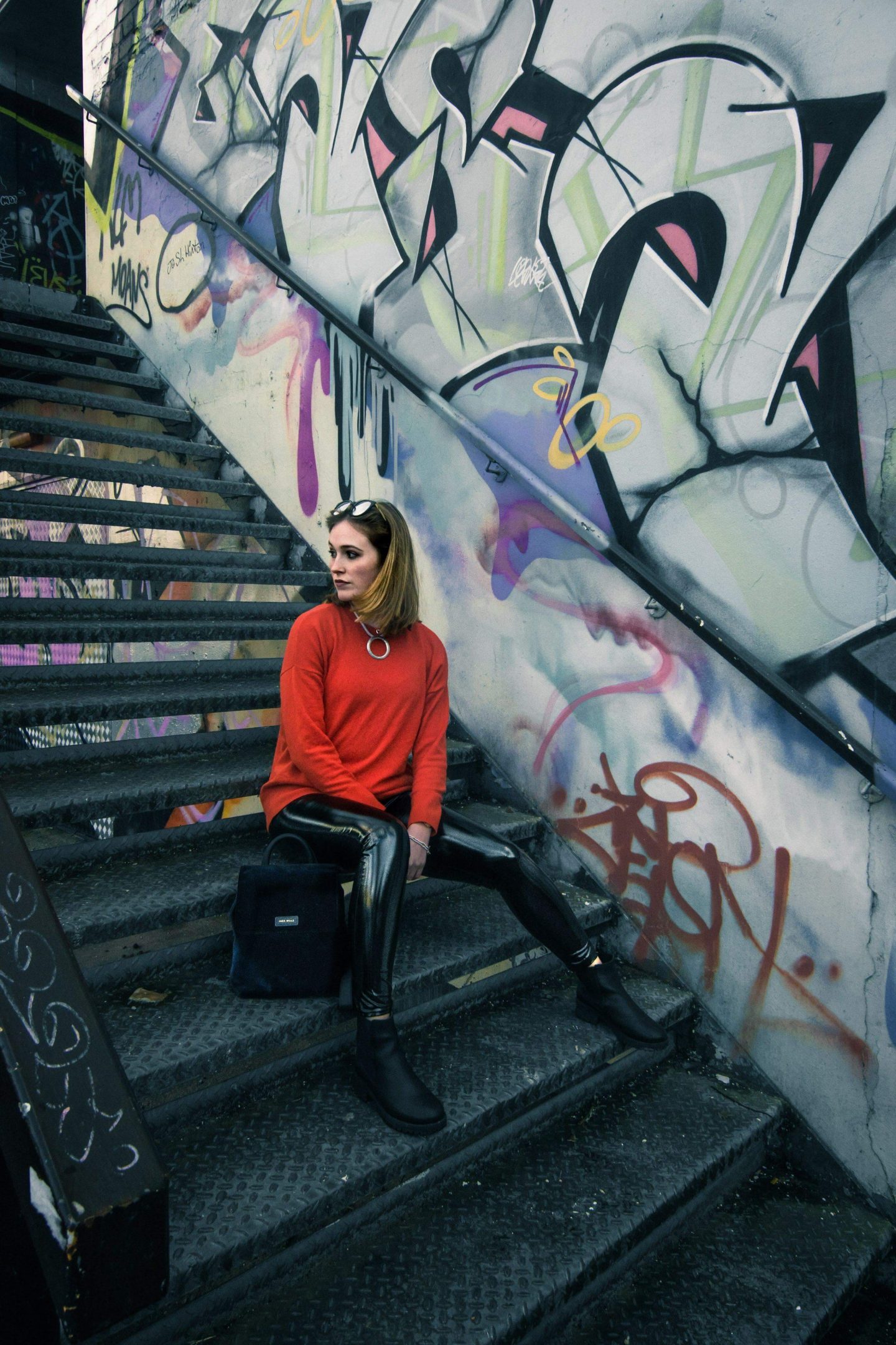 Okay okay, rant over… the point being that usually transitional pieces tend not to be the 'fashionable' ones, rather they generally fit within the 'classic' category. And yet, here are these shiny black leggings that I ordered from LOTD on a whim and have been discovering new ways of wearing them ever since. (The linked pair are actually red, but this pair are super similar). I suppose it helps that they're black and slightly more subtle than, say, a red pair (though I really really want these too), but I have found these leggings to be something of an all-rounder. They work in a casual look with a baggy knit; in a more comfy yet elegant style with a coloured top and jewellery; to a skimpier going-out combo with fancy crop tops; and to super glam pairings with faux fur coats.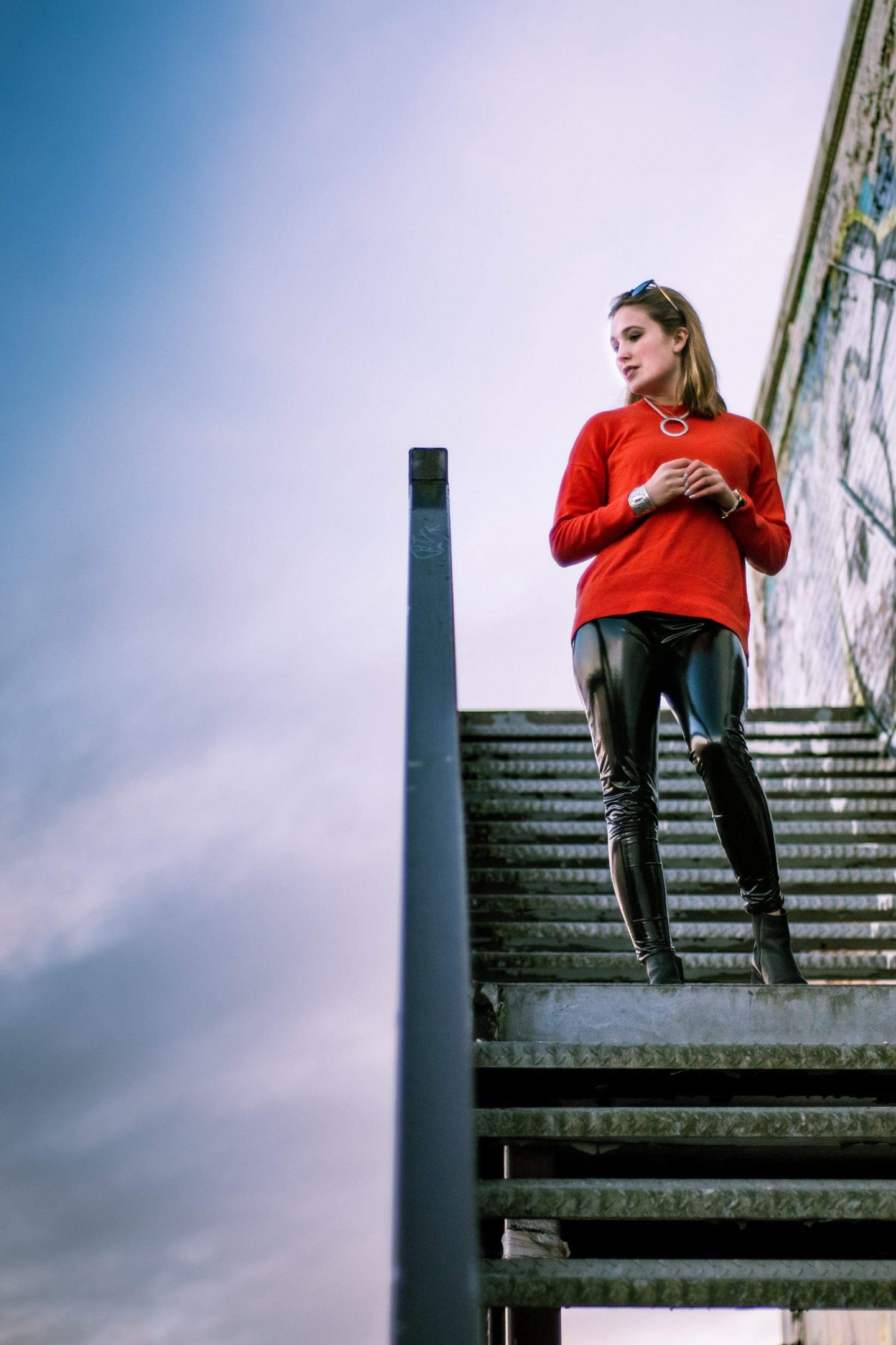 I'm not entirely sure how they would fair in the summer months- I feel like one might get a little sweaty… chaffing would probably become an issue, but at least from Winter through Spring, these leggings take prime spot for many an occasion.
Truth: they are not the most comfortable things in the world- be prepared for a lot of hoisting throughout the day as the crotch has a strong tendency to drop. My pair also ripped up the seam in this particular area, which is hardly ideal. But I can 100% commend the customer service at LOTD who refunded me without question… and all it will take is a little DIY stitching to fix them up again.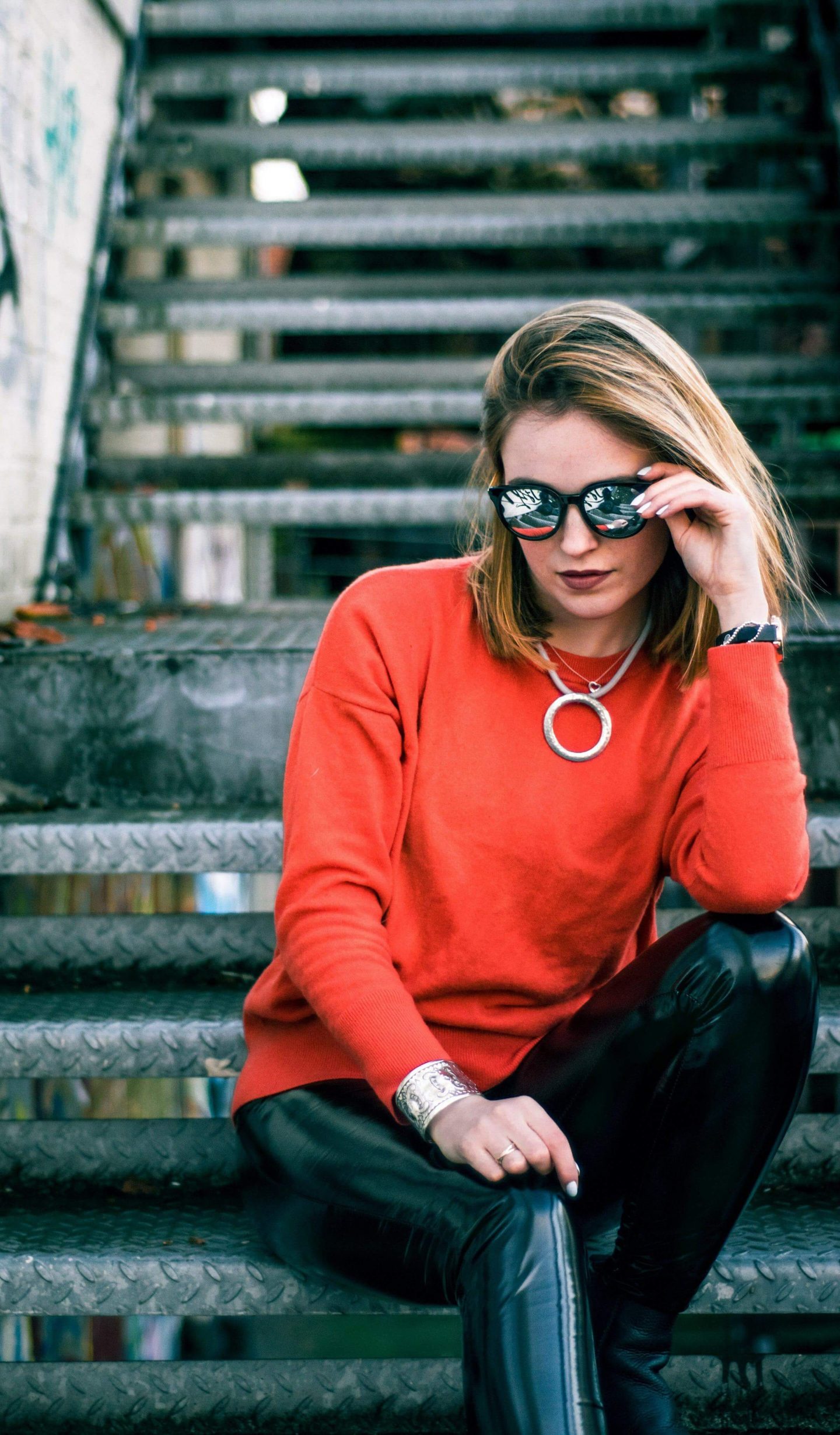 So, onto the outfits photographed by a very talented photographer/videographer, Patrick Gillespie (Instagram), in the ever-giving arty Digbeth. (See also, my shoot with Martin, or review of Kanteen) For my first look I paired the shiny black leggings with a block colour knit. This peachy jumper is from And Other Stories and provides the perfect brightness to tone down the leggings for a more daytime look. This knit is very similar.
I would also love to try pairing them with a baggier jumper- maybe with an oversized rollneck and chunkier knit. I feel like this would make the look more suitable for our current British winter, as it was, I could not have been more cold during this shoot! But hey, beauty feels no pain.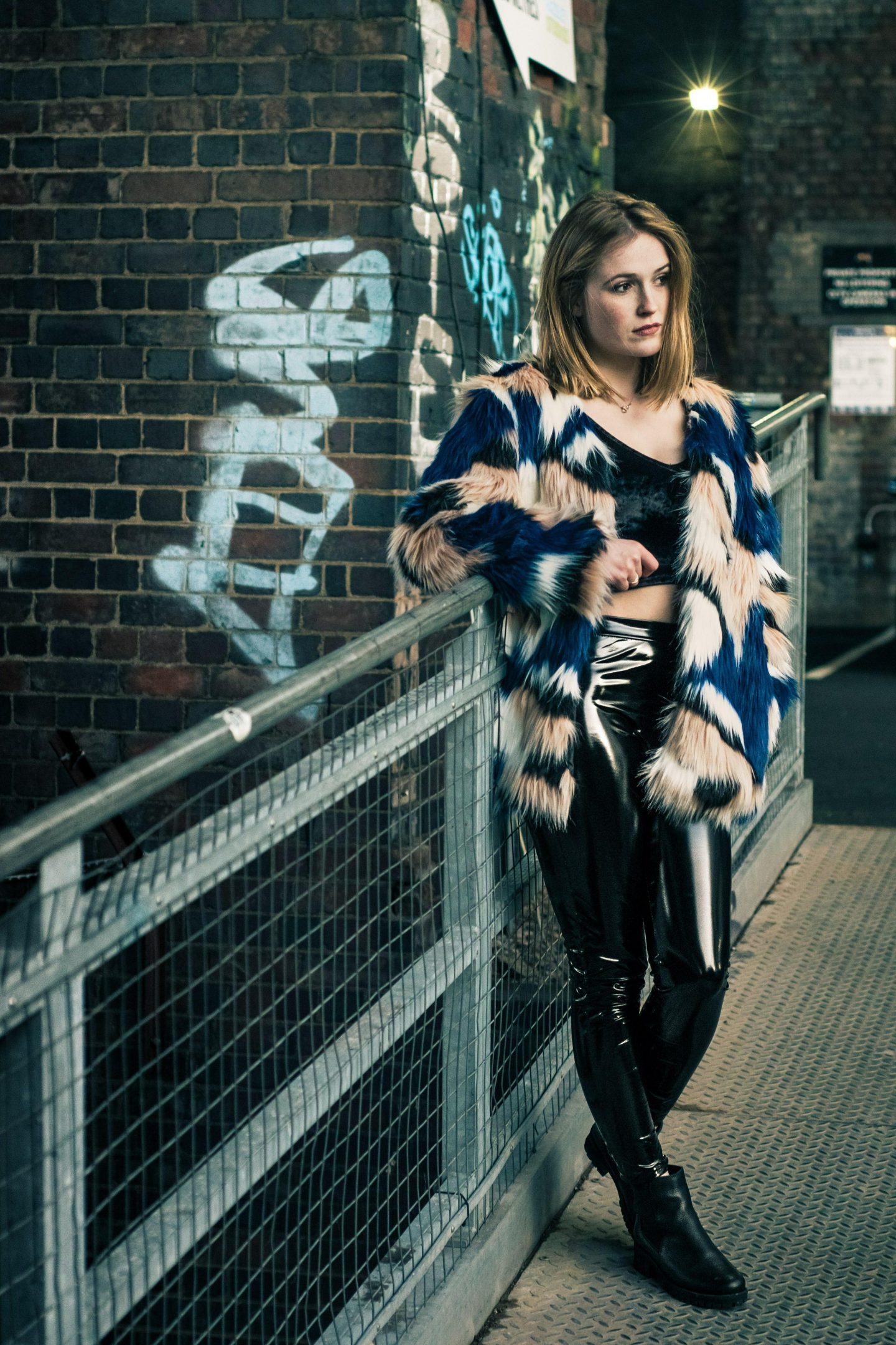 My second outfit was put together with a glamorous occasion in mind- drinks out at a fancy bar perhaps. Again I felt the need for an injection of colour, though this time to bring out the fabulousness of the leggings. I chose a multicoloured faux fur coat from Lily Lulu Fashion. Its slight structure counters the tightness of the leggings and its dark navy, pink and white fur offers a richness perfect for evening wear. I wondered how much texture was too much texture, but apparently adding a velvet, black, cropped vest into the mix doesn't actually push it too far, but serves at tying together the shininess of the leggings with the softness of the jacket. Unfortunately this particular jacket is currently out of stock, though I wouldn't be surprised if it comes back in. Otherwise, coloured fur coats are definitely a big craze right now, so it won't be difficult to find something similar! Otherwise, this one looks amazing.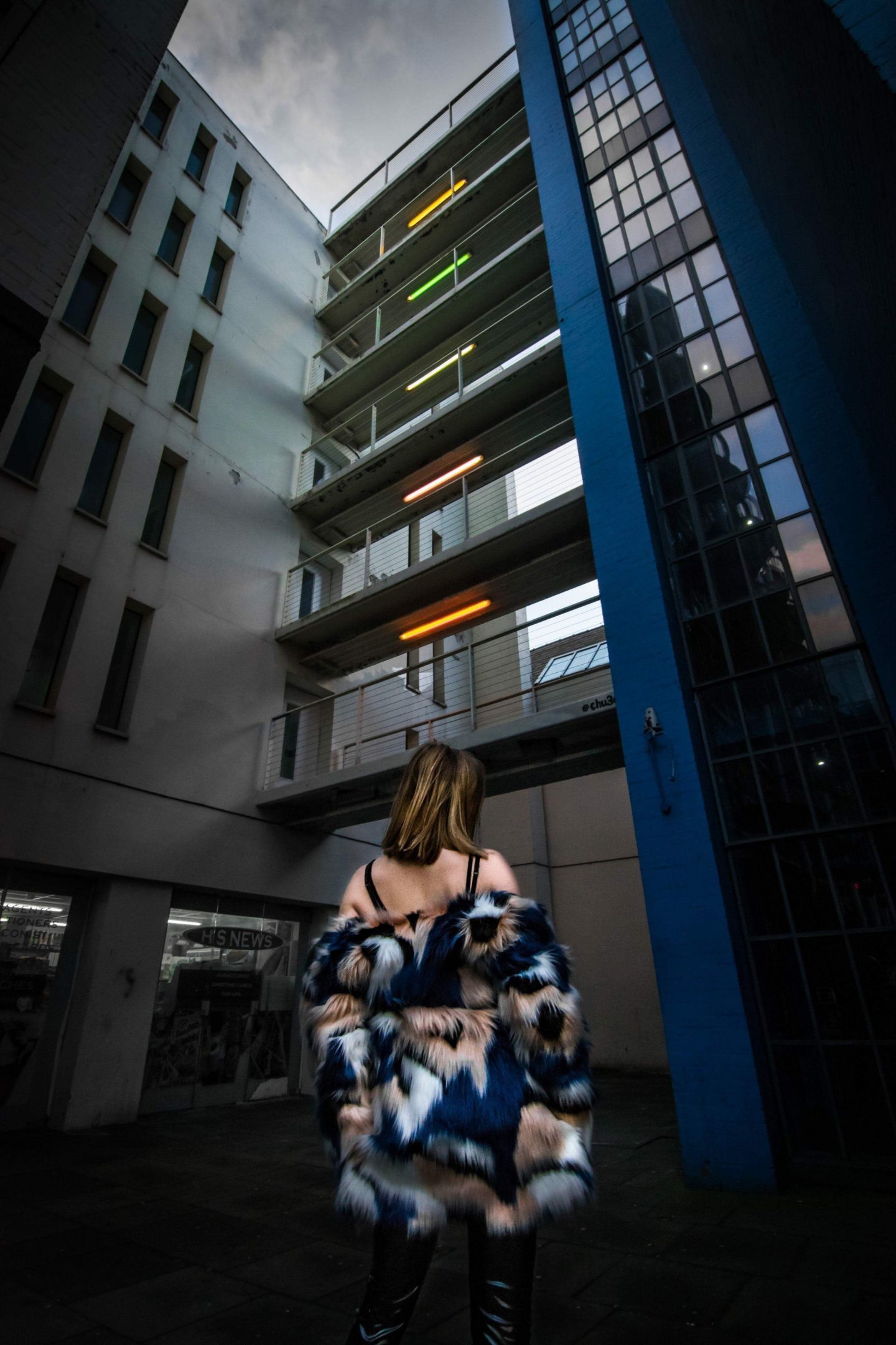 Anyway, I hope this post has served to show that whilst 'PVC Wetlook Trousers' sound revolting and unwearable, they actually make for a good all-round fashion investment. A massive thank you to Patrick who successfully dramatised my looks, capturing and editing the light to moody perfection, and somehow adding a touch of edginess to Common Toff… who'd have thought it!?
x