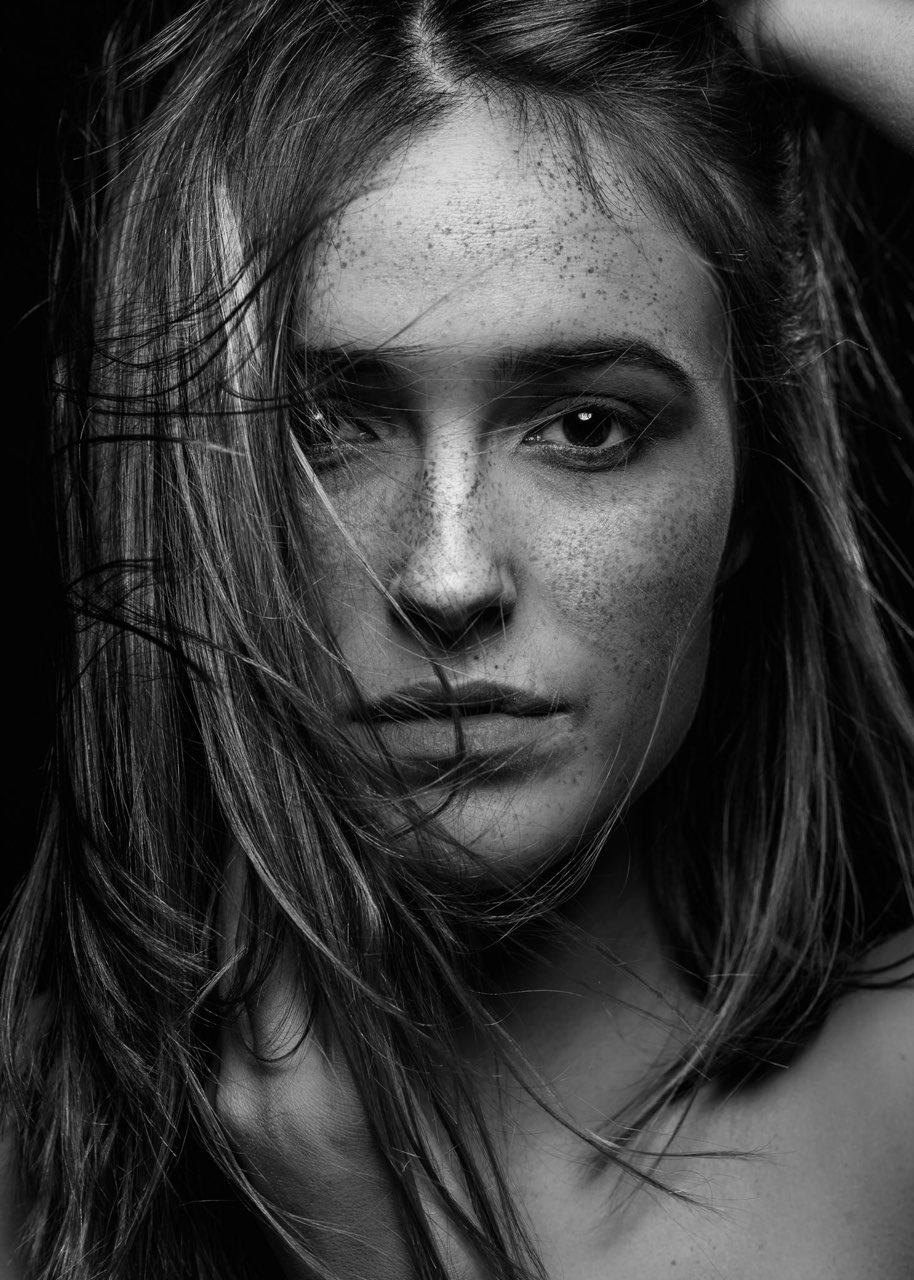 Reading Time:
6
minutes
Ohhhh my goodness it's been a while… my apologies! Despite knowing it was going to be difficult, third year has well and truly taken me by surprise- theres sooooooo much work to do! Still having the best time though, but have had to prioritise work over blogging…. until now. So this is a fashion post with a number of levels- I'm hoping to provide some Christmas party outfit-inspiration, tell you all about Tobi clothing and RAVE about an amazing Brum-based photographer. So lets crack on.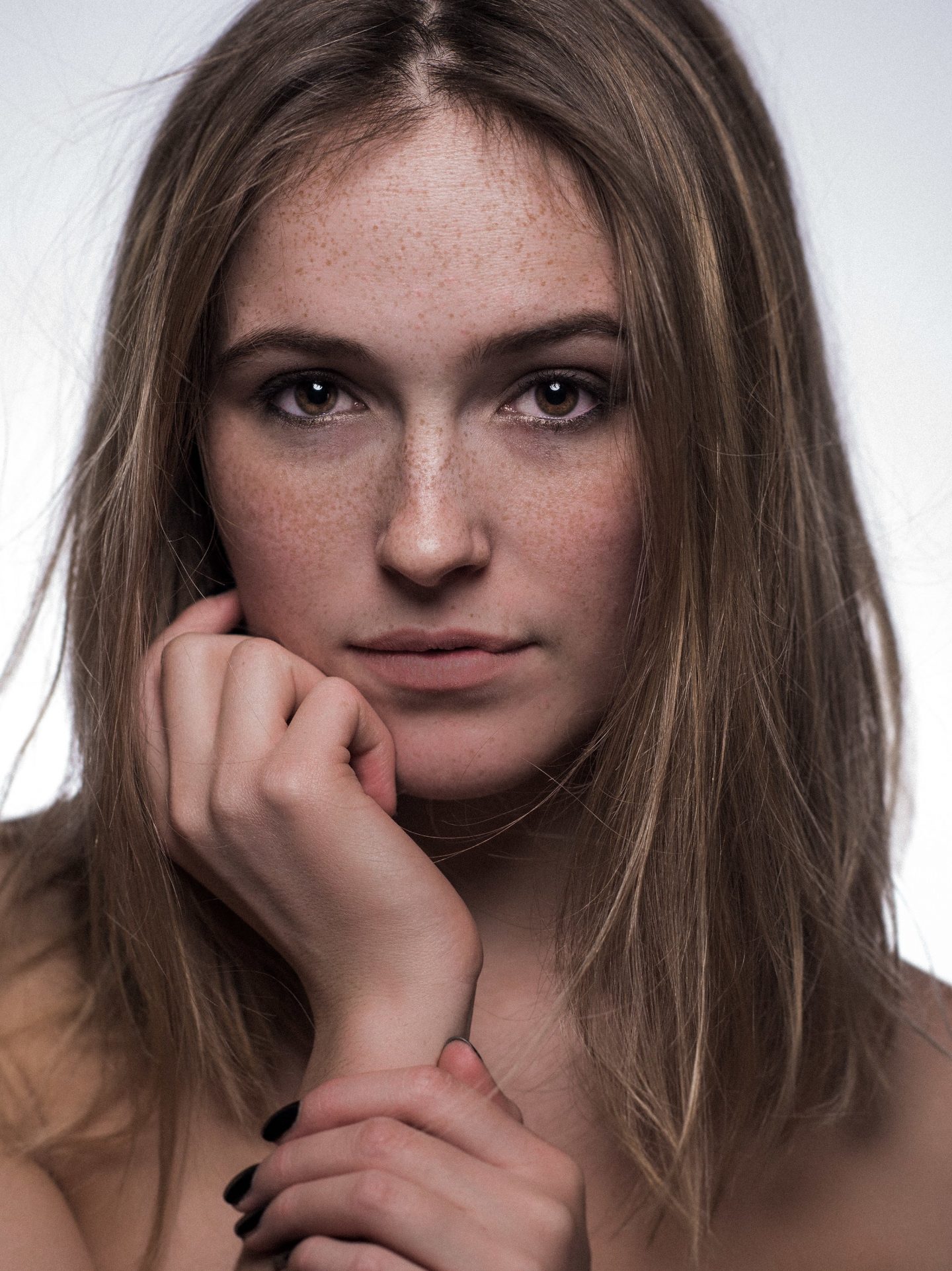 Tobi is an online, LA based and inspired fashion retailer and designer. Think ASOS or Misguided, but potentially with more of a personal love, you get such a sense of their pride when reading their "About Us" page. Their designs and pieces draw on the eclectic vibes of its home city and they manage everything from designing, manufacturing, marketing and packaging themselves. There are no middle men involved- and as such, their super high quality pieces can be sold at affordable prices. (Actually, the price range varies a lot, sometimes less affordable than other times). Which is all well and good, I hear you say, but delivery from the US costs sooo much! Oh no no… Tobi approached me through Instagram, taking note of my target audience of students on a budget. They asked if they could send me some clothes so I could share their name with you all because they have FREE delivery to the UK, so obviously I leapt on that.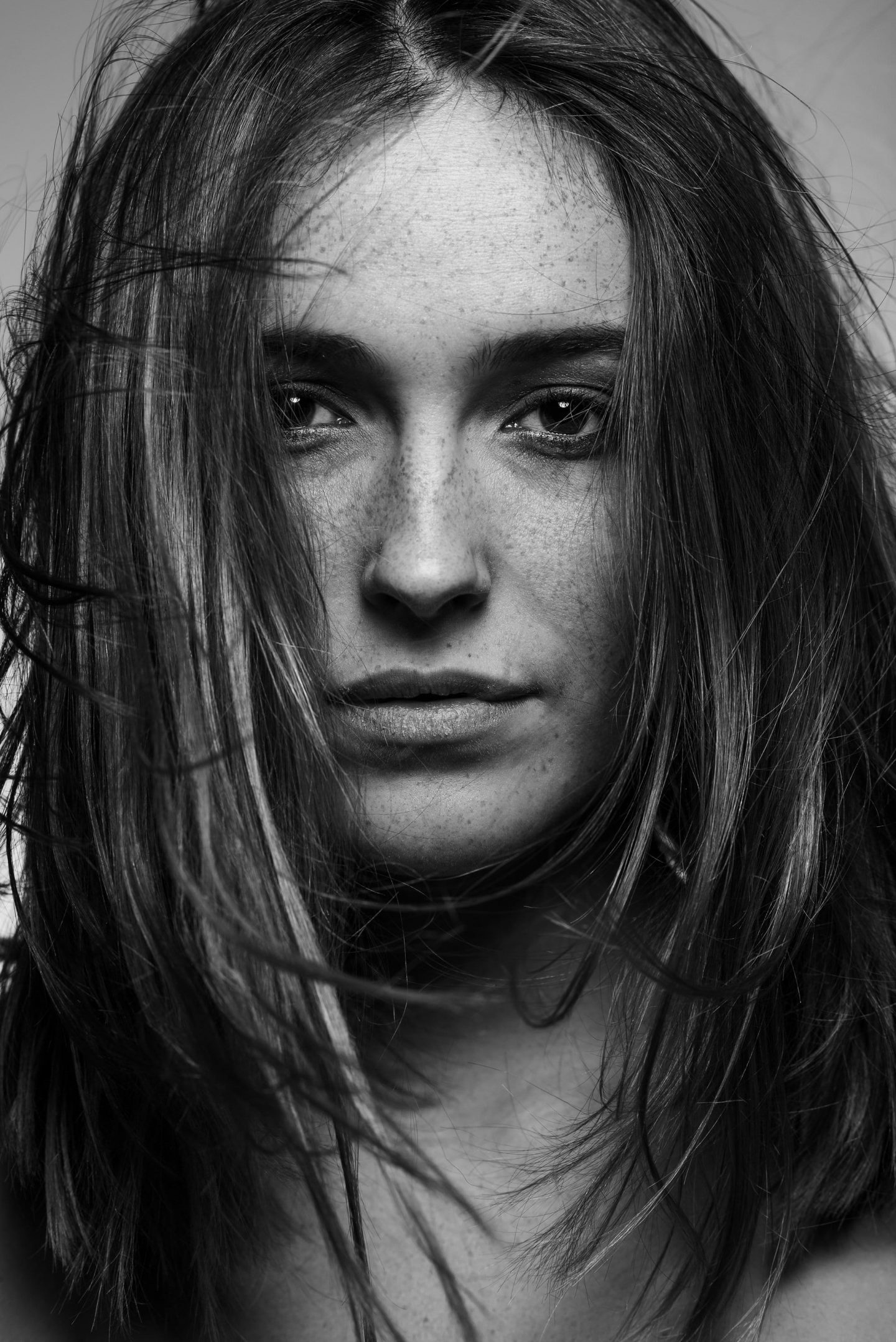 They offer a super wide range of all clothing (again ASOS-style, lots of different brands including their own), from lingerie to snuggly jumpers to party-wear. Speaking of, I don't think I've seen a bigger selection of gorgeous dresses since Miss Selfridge. If you're looking for your perfect Christmas or NYE frock, take a peak at Tobi- they have literally everything.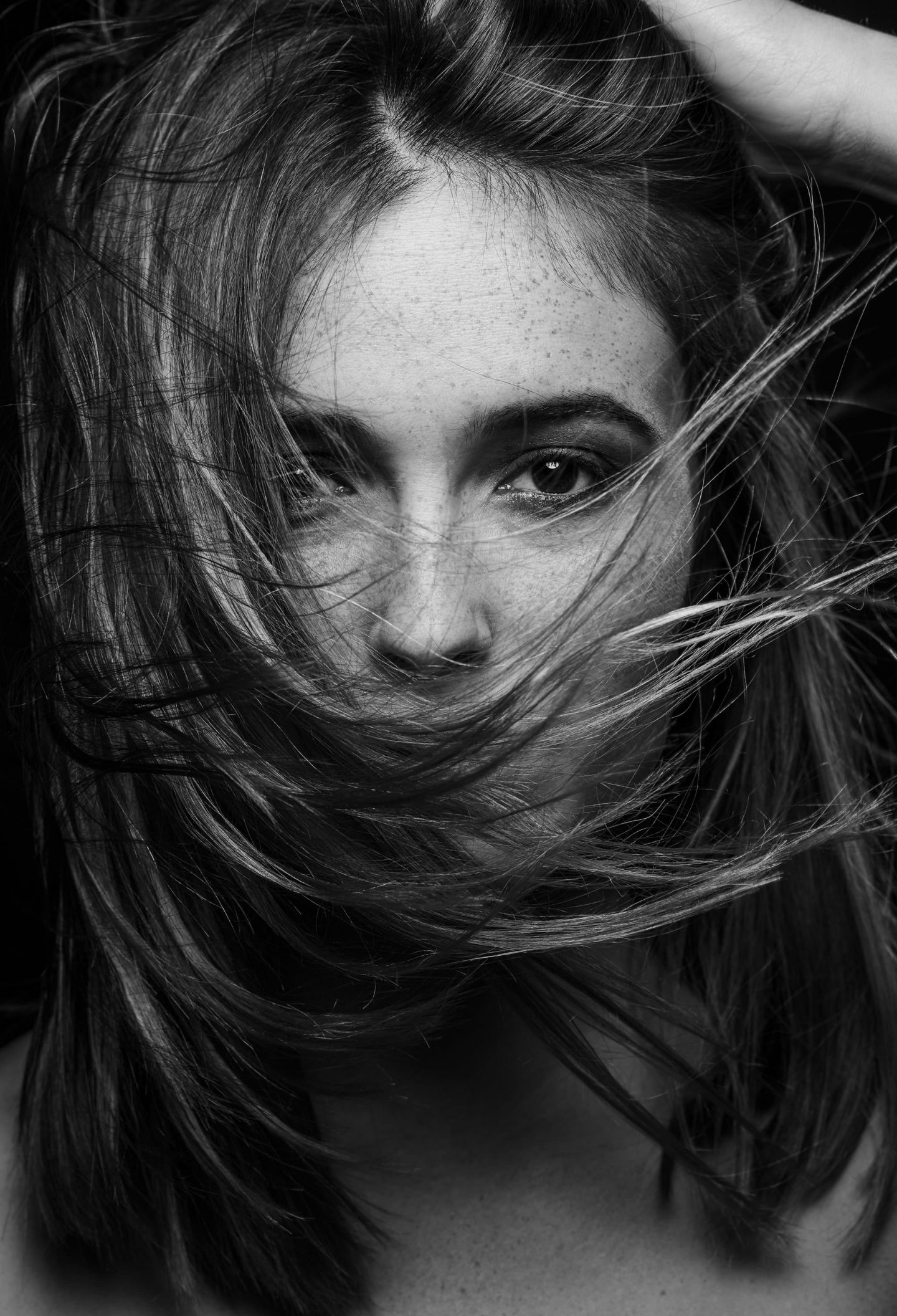 So thats my 'plug' over – though trust me when I say its a legitimate one; they may well have asked me to share their brand with you, but Im genuinely very happy to do so, the clothes I have recieved are such brilliant quality. So, onto how I wore them- I made my selections with 'Christmassy party or night out' in mind. But actually, I feel like these looks work all year round – in fact possibly more appropriate in warmer weather… But hey, just throw on a massive fur jacket and its a win win.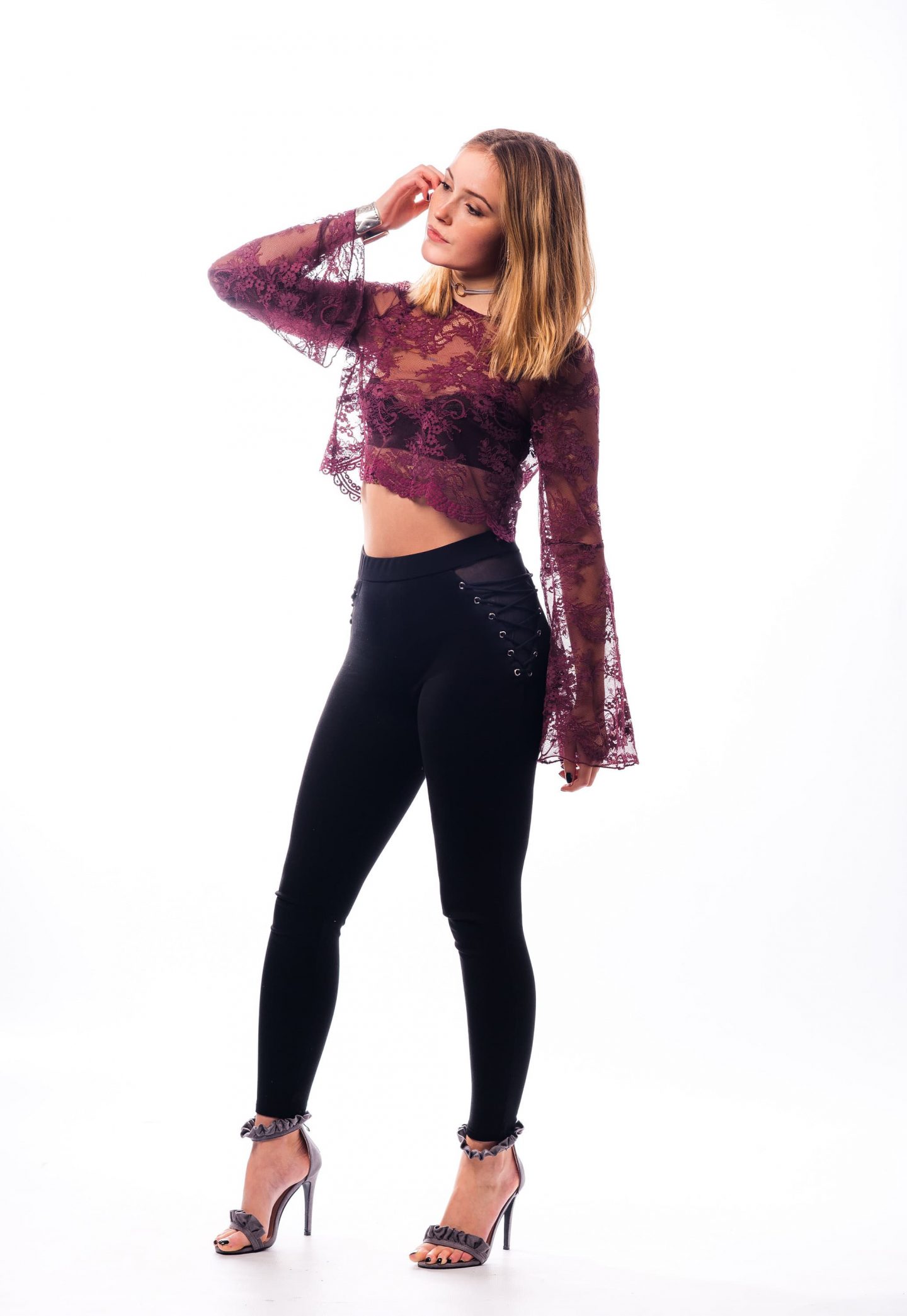 My first look stars these fabulous leggings (for those times where fake tan just seems like way too much effort- pretty much all the time). I know, leggings for a party seems like a massive cop-out, but these have just enough detailing to be acceptable. Im all about the lace up trouser style at the moment, and these just hint at it with the mesh hips (Warning: pants are a tricky one here… I've found only delicate, nude lacy numbers are capable of staying discreet).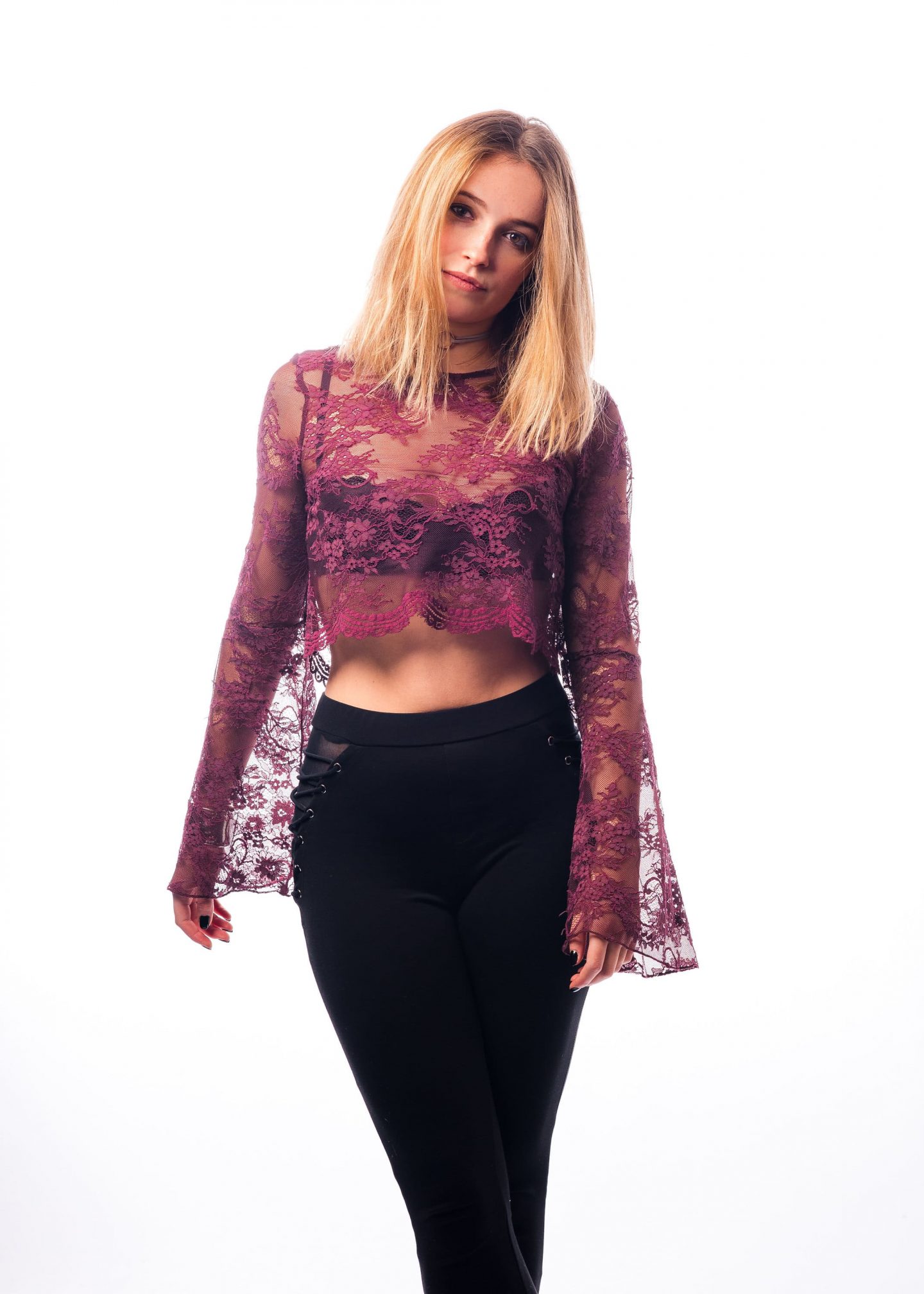 I teamed these with this gorgeous, wine, lace top. I am utterly obsessed with the sleeves on this piece, they're swoopy without being impractical; not an easy combination to achieve – Zara could even learn something! But the sleeves aren't the only show stopping element here- just look at the back. So delicately tied at the top and the bottom to allow just a glimpse of skin. This style of outfit is perfect for a drinks evening or night out dancing- slightly sexy without being over the top. A lace top over a pretty barrette is just ideal for this. The outfit could also be toned down by swopping out these Lily Lulu Fashion stilettos for boots or elegant flats.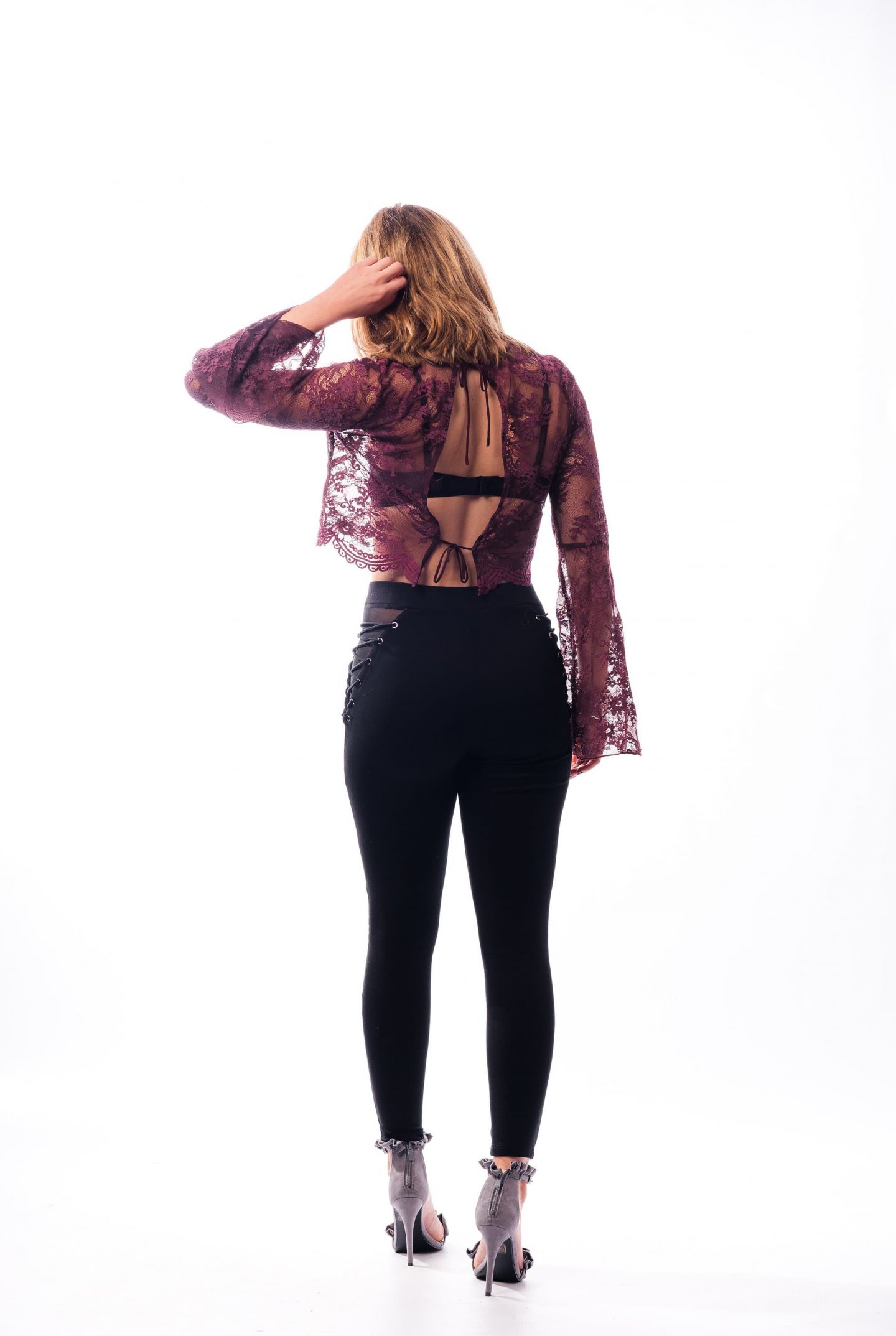 My second look is a little more fleshy, so one hundred per cent needs that fur coat. The top is a Tobi piece- made with red oriental-style fabric it has a definite festive feel. Whilst this squarish shape (I do not know, for the life of me, how to explain this… I mean its 'neck line' is very low and straight edged, if that makes sense?) is super flattering for those of us in the small-boob club, the cropped style is a tricky one. I spoke about this previously, but when a top is this cropped it absolutely needs a high waisted bottom half. For me an A-line skirt is always a win, and this black patent one, from Hot Mess Clothing, is super sassy.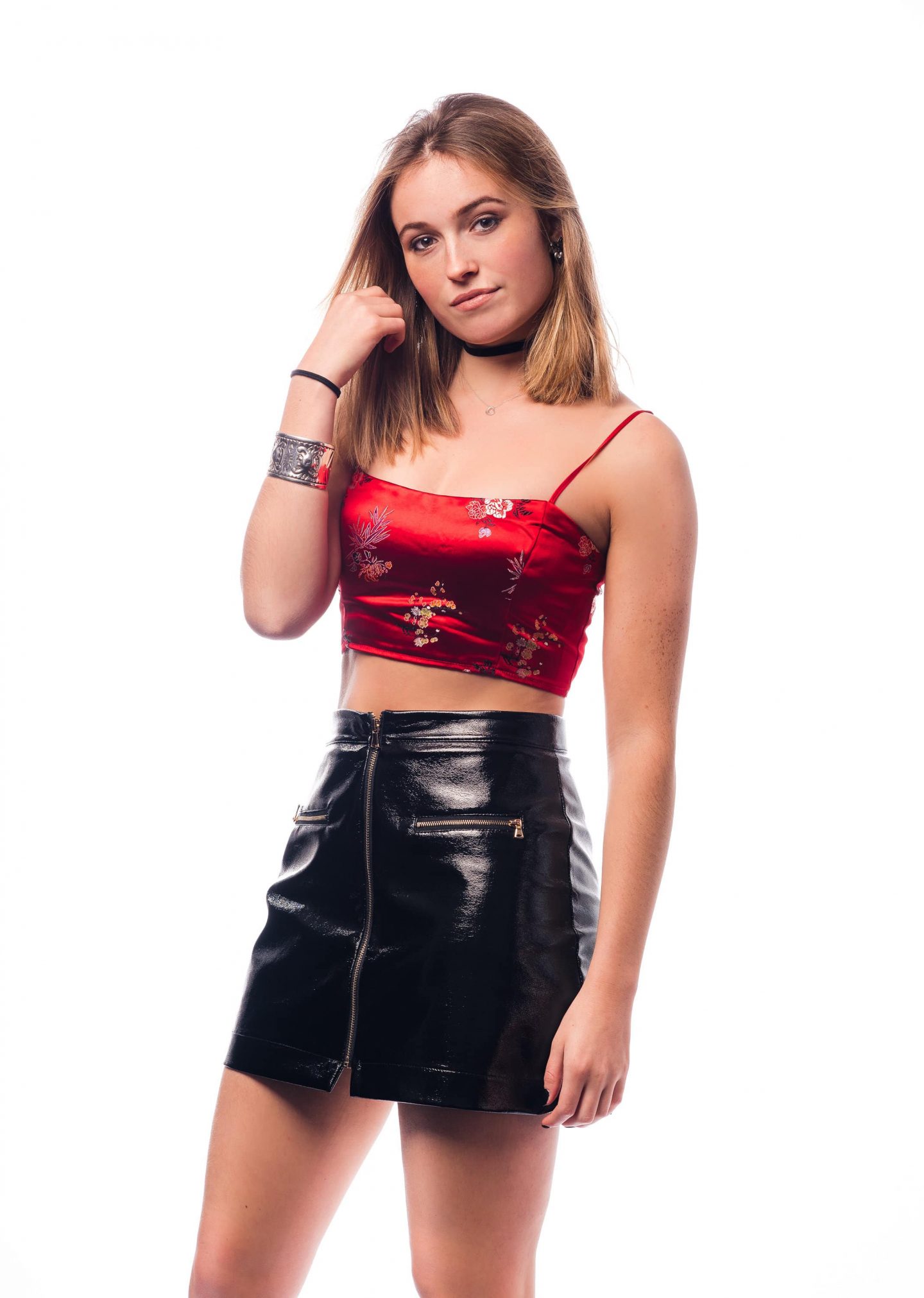 Looking back, I'm actually not convinced with the Miss Pap sock boots in this look- I love that the material matches the skirt, but the top is so delicate that black boots seem a little bottom heavy. So maybe I'd suggest choosing a sandal or more delicate black shoe here. I also tried this top with the leggings which worked wonderfully too- a high-waisted bottom option shows off the best part of your tummy. You know, the top bit just bellow your chest, where your ribs give the sort of illusion of abs.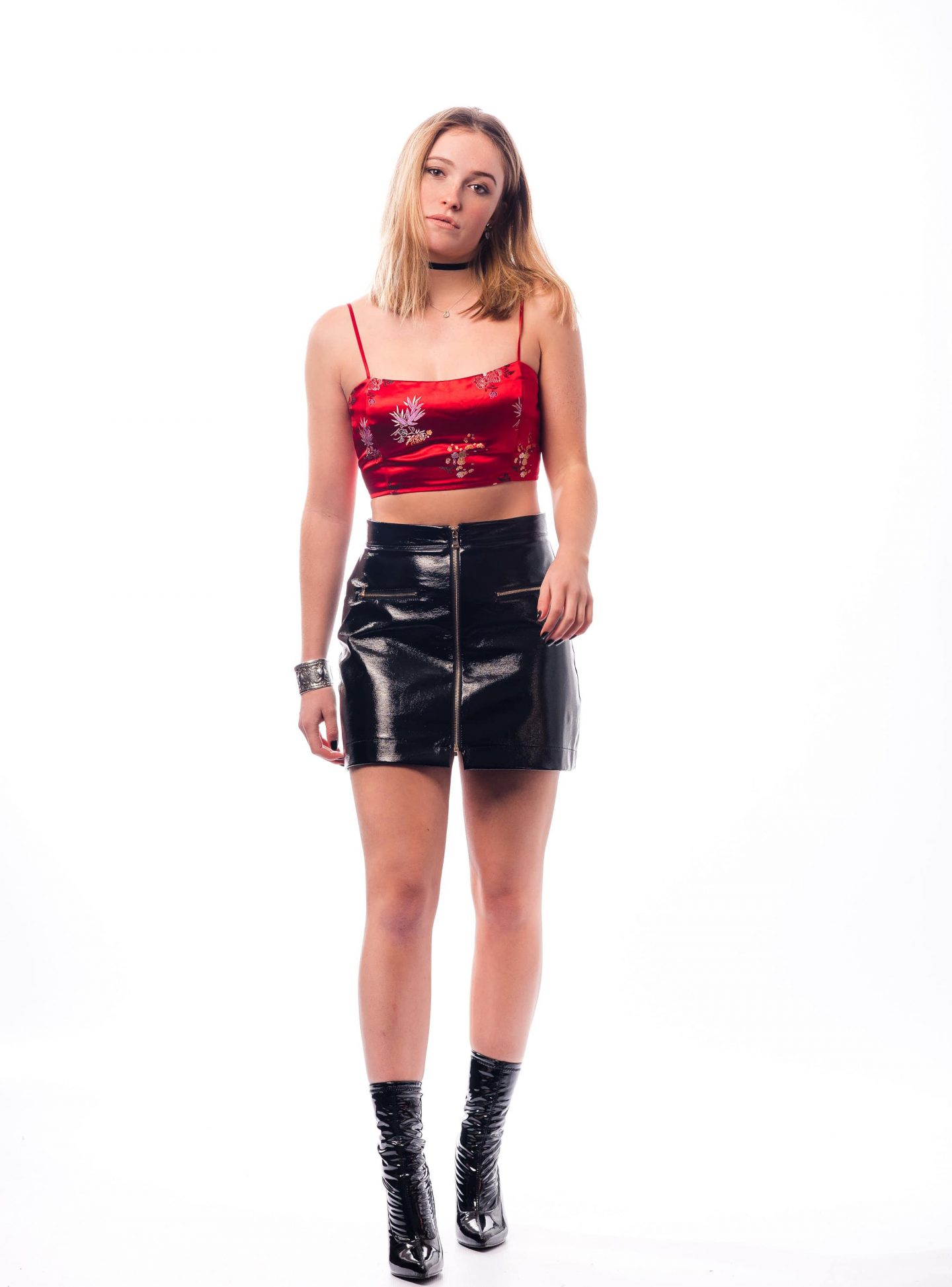 As I said earlier, both of these looks are perfect for all those many many festive nights out (I mean, too many- my liver is suffering already and its only the 8th). But equally, I'll still be wearing them in the summer. Maybe a tight, white mini skirt with the lace or white jeans with the crop.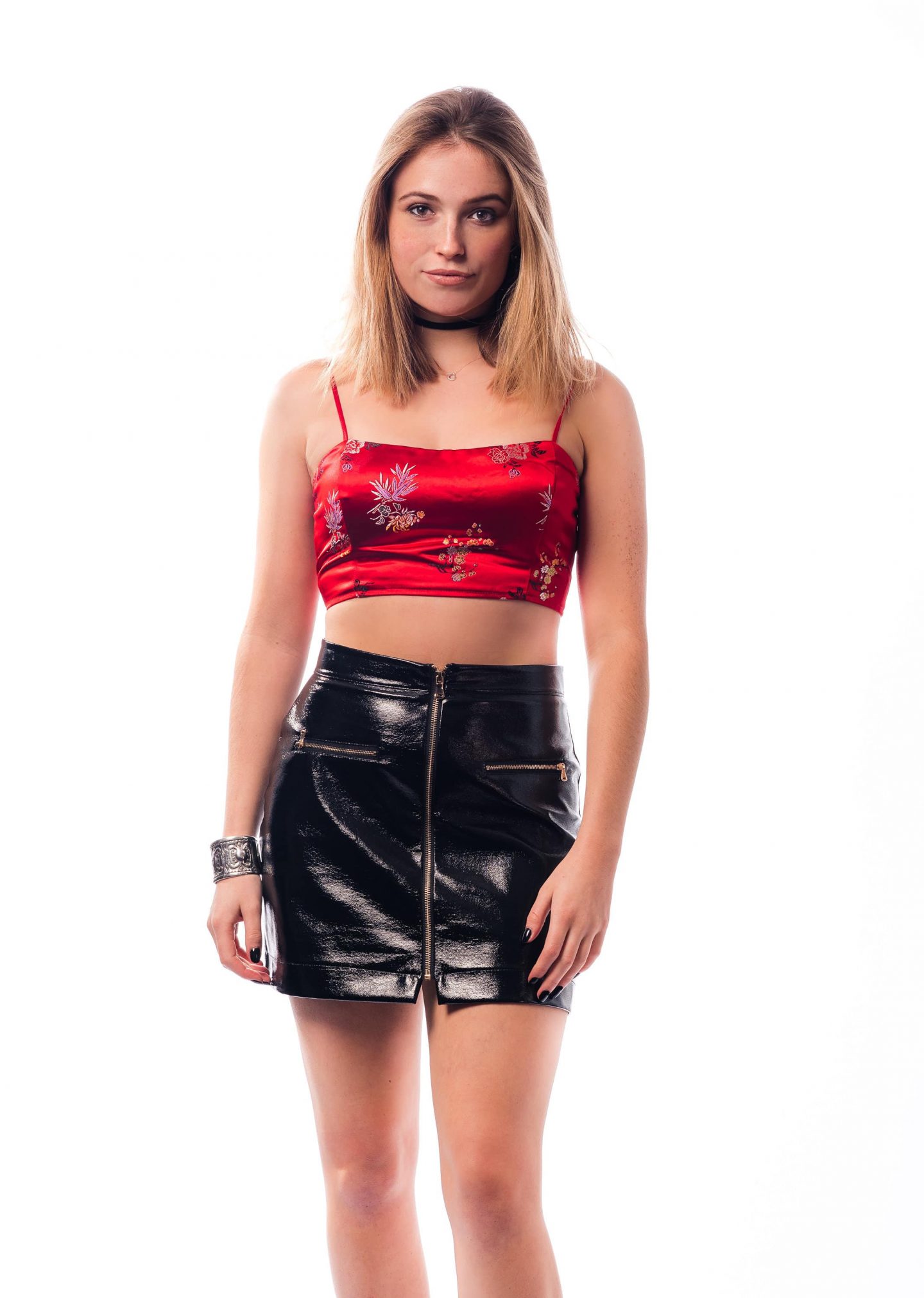 Now, I briefly mentioned that I might rave about a Brum-based photographer, so here we go. Kris Askey, based in my up-and-coming city of Birmingham, is a magician with a camera. Obviously my usual fashion posts are filled with photos taken outside; the street-style vibe. But this time, I managed to tie down Kris and he tied down a studio, and we spent a day taking photos. (By which I mean I stood or sat doing very little whilst he produced the most incredible shots) Having captured the Tobi clothes, we experimented with some portraits. So, you know the cliche of a hairdryer blowing a models hair… that was me! But this was no ordinary hair dryer- this was a whopper of a fan. And the outcomes are something else!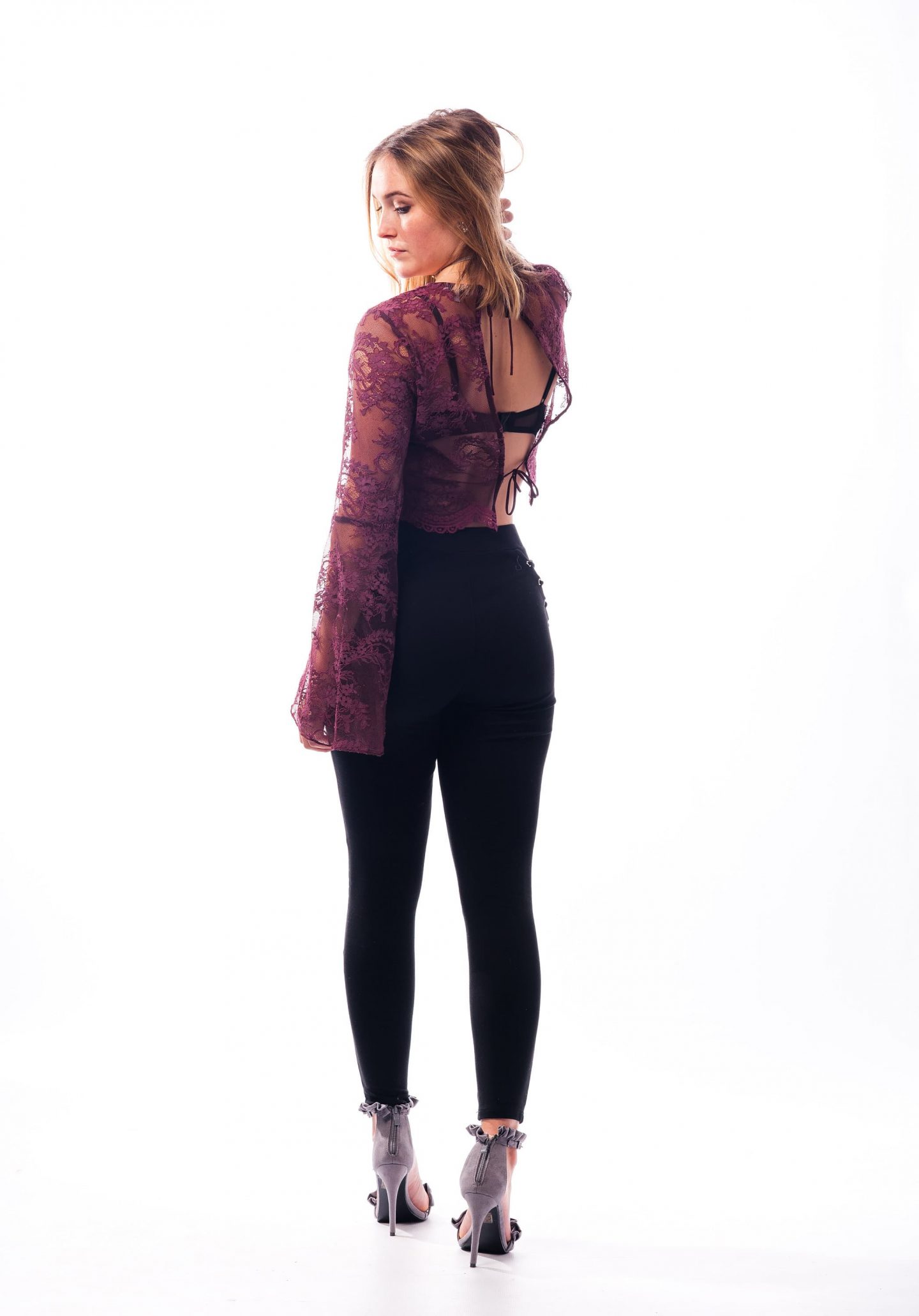 I know I'm freckly – its in my Scottish blood. But THIS freckly!? Kris worked some wonders with lights and editing and suddenly they all popped out! Having been a professional photographer for 6 years, his Instagram is evidence of just how amazing his work is- check it out and prepare to be amazed. So a massive, huge thank you to Kris for these shots, we had such a great day in the studio and conversation never once ran out.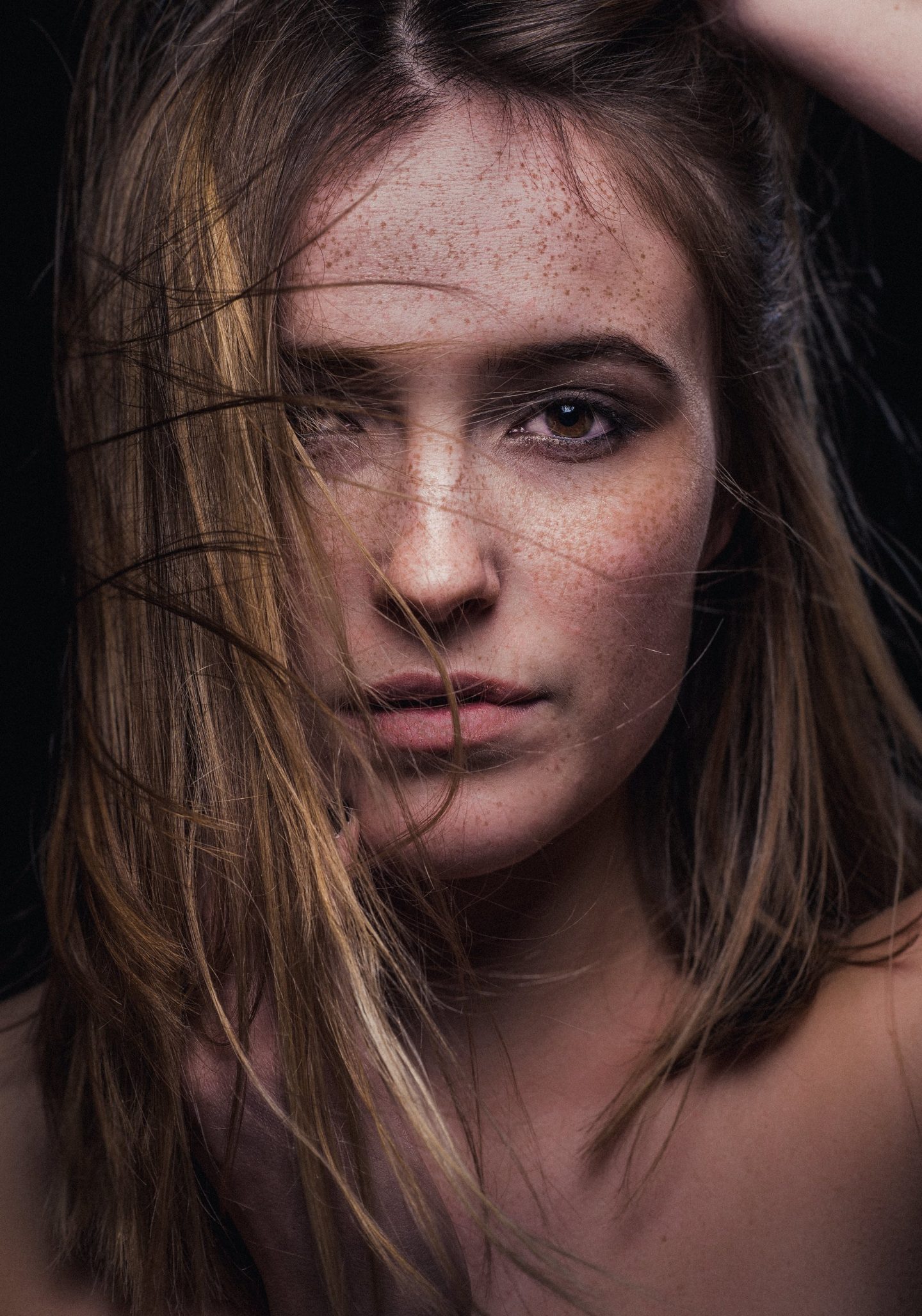 Anyway, I better get packing as I'm off on the uni ski trip tonight (by which I mean I'm getting on a coach for a solid 22 hours and the actual skiing part won't take place until Sunday), but I'm super excited – you can read about last year's trip by following this link.
All the love x