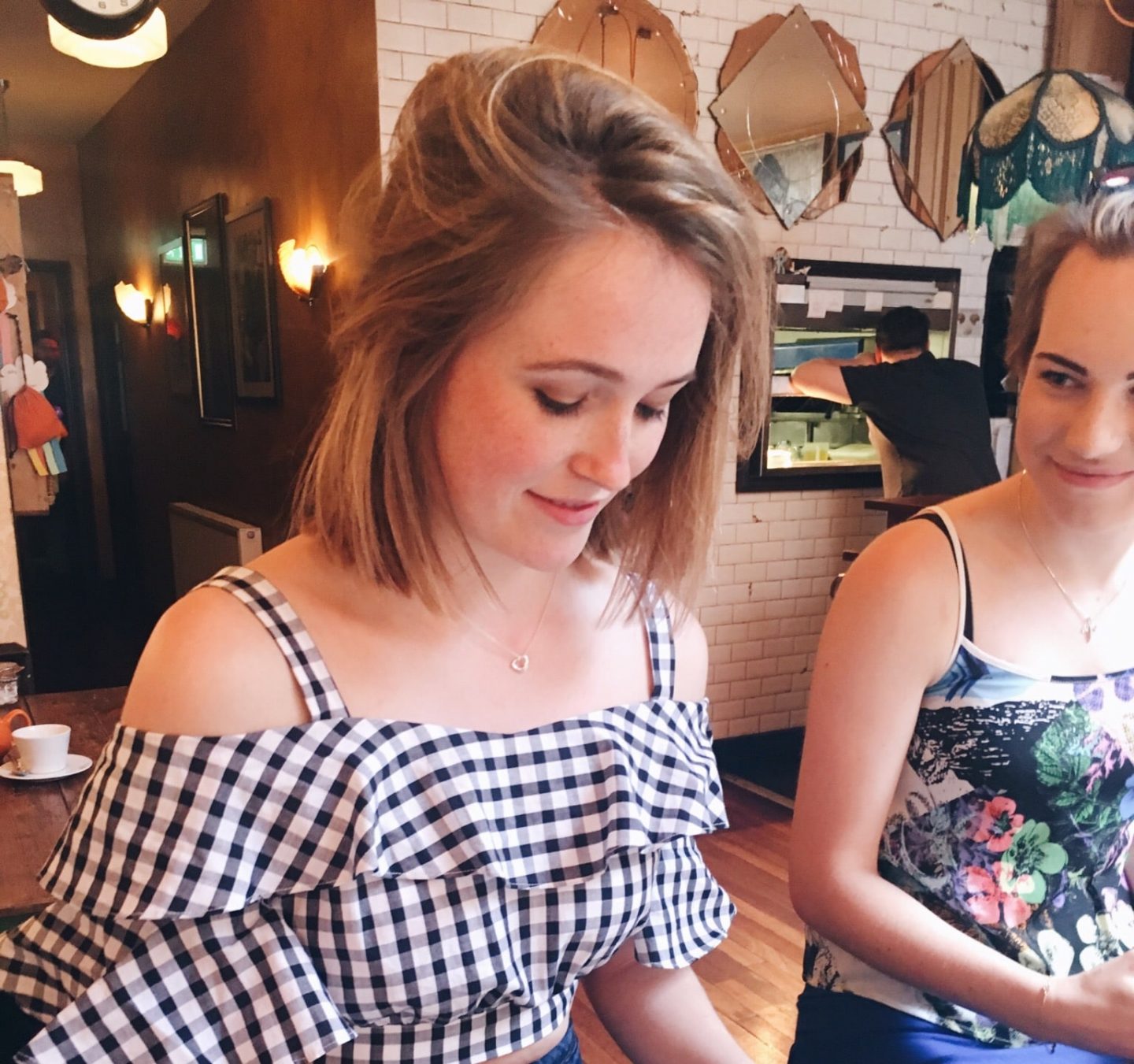 Reading Time:
3
minutes
Yes… here is yet another gingham outfit post, but I love the style and this is another one that needs to be shared. I swear I wear more than just monochrome checquers though!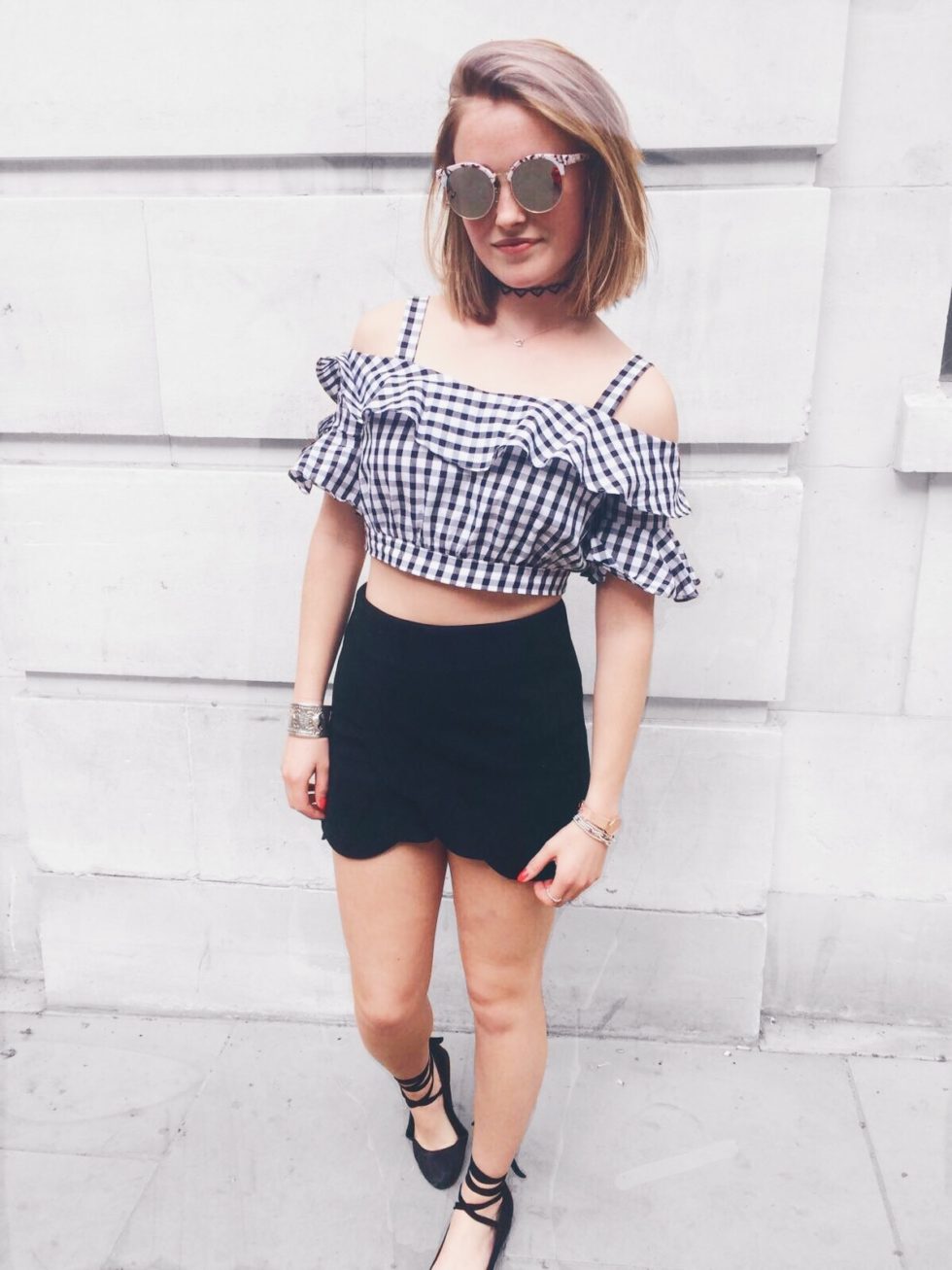 This is just a super quick piece on where to find this look and how to style a top which is potentially quite problematic in terms of how much belly is on show. As such, the post is useful beyond this particular garment; I'll be giving advice on how you can still wear super pretty tops that are annoyingly short, even if you're not the biggest fan of your tummy area.
I bought my frilly statement piece from Asos, though it is a River Island garment so can be bought from there too. In fact, they also sell it in red which I hadn't realised, and potentially like even more than the black. I also linked to another gingham top in a different style on my tennis skirt post.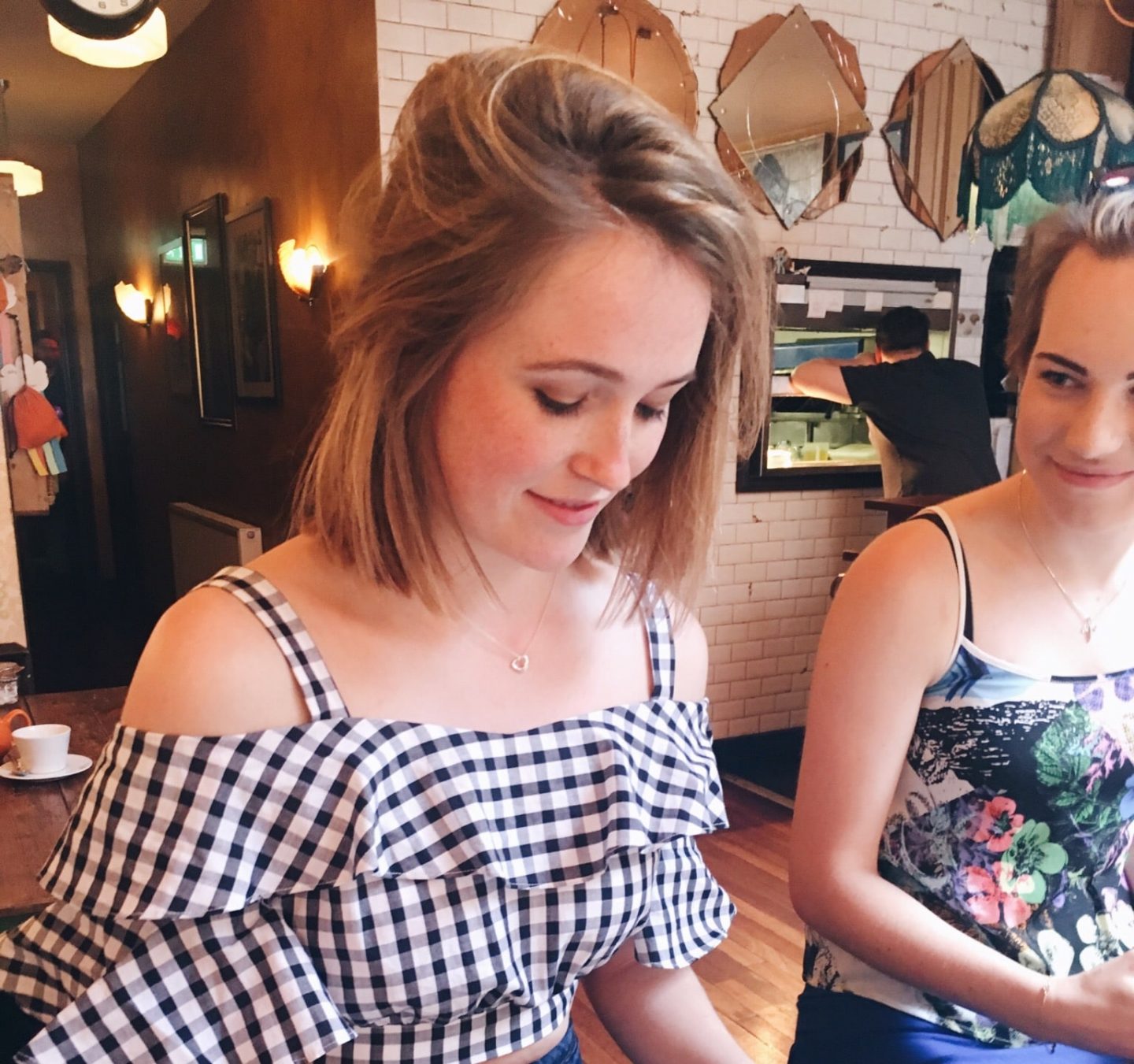 I love it's daintiness, made wearable in more than just summer with its monochrome colour scheme. I found it was perfect with my red mac in order to dress it down for daytime and keep me warmer in cooler weather. Mine is a beautiful Ted Baker hand-me-down, so no longer available, but this one is similar. Red with black and white is always a winner, and I think the look could have been improved by a little red lipstick… I just knew I'd be eating a lot (as ever) so left out this detail.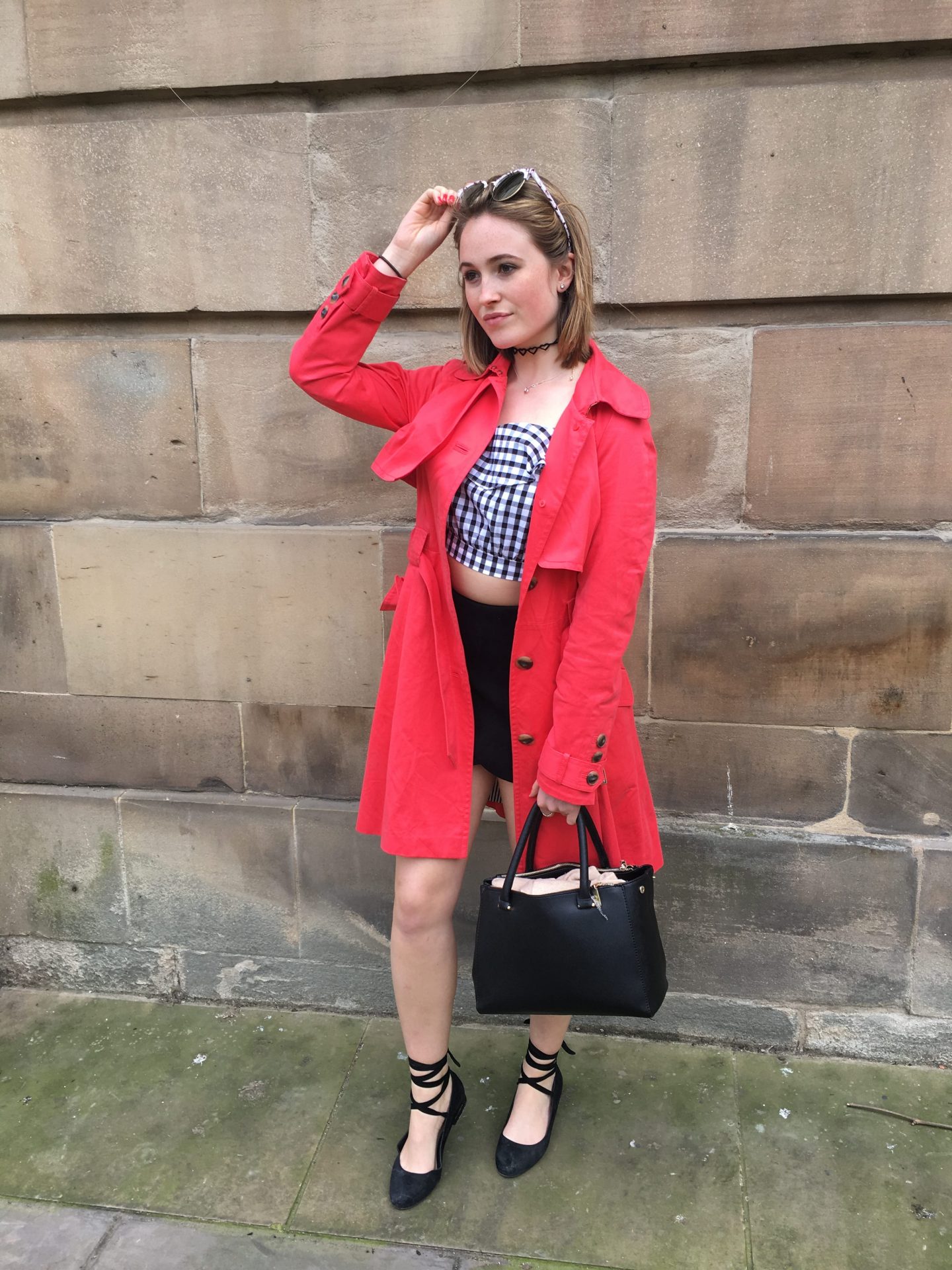 A cropped top can be tricky, but pairing it with the right bottom half can make things easier. When a cropped top is tight, (which may be the case if one is feeling particularly body confident), a loose fitting bottom half is brilliant for compensating; I always wear a pleated or A line skirt. But equally culottes, genie trousers, etc work too. When a top has a bit more going on, like this one, it's worth keeping the bottom simple: a pair of high waisted jeans; a plain skirt or denim shorts. The bottoms can be tighter too… pleats with such a flouncy top may be a bit full on.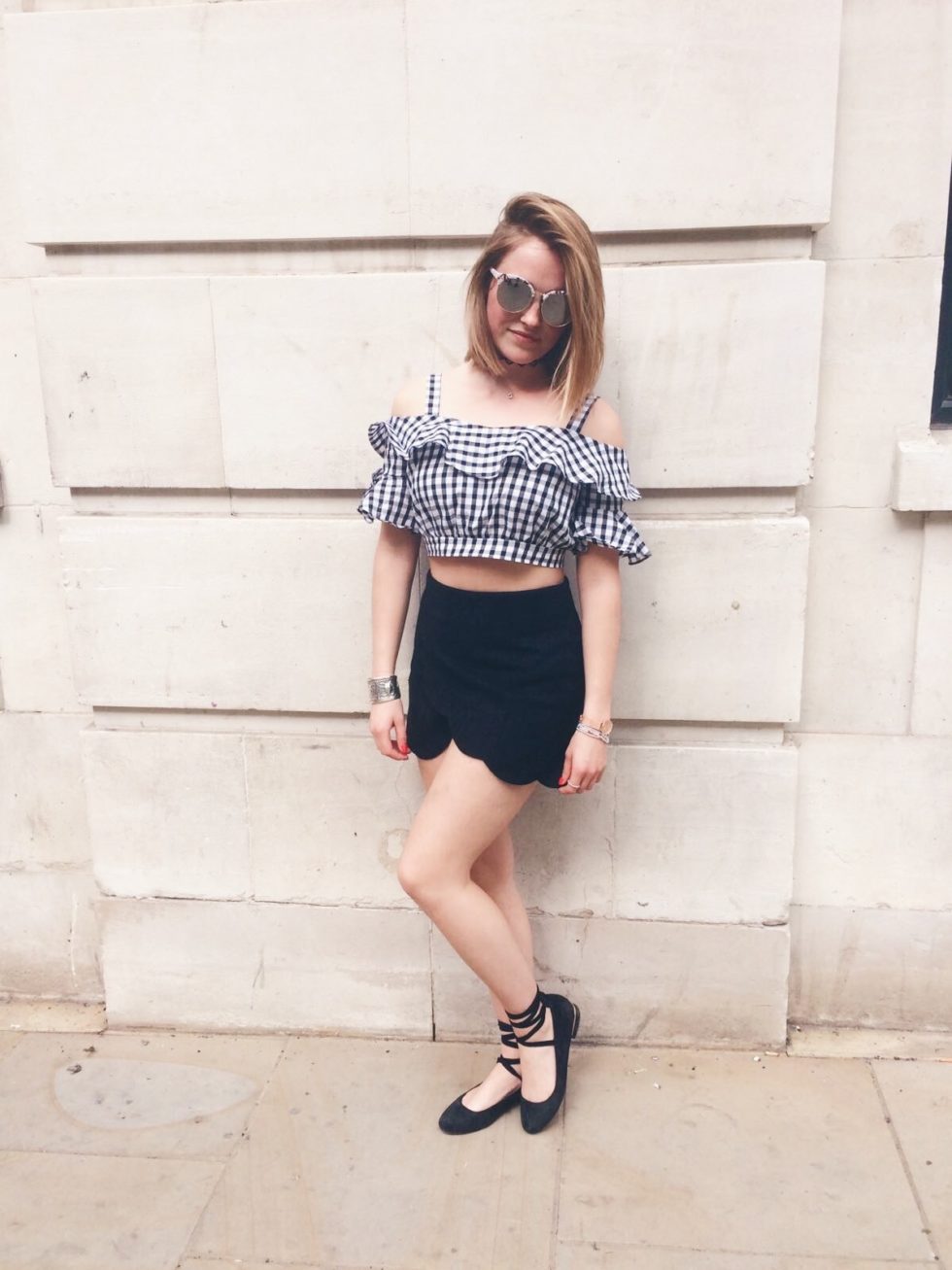 Pretty lace up ballet pumps work well with the daintiness of this look. These are similar, and how adorable are these!?
I wore it with a plain blue denim skirt the first time and a black scalloped the second. The denim made for a lovely day time look, perfect for brunch.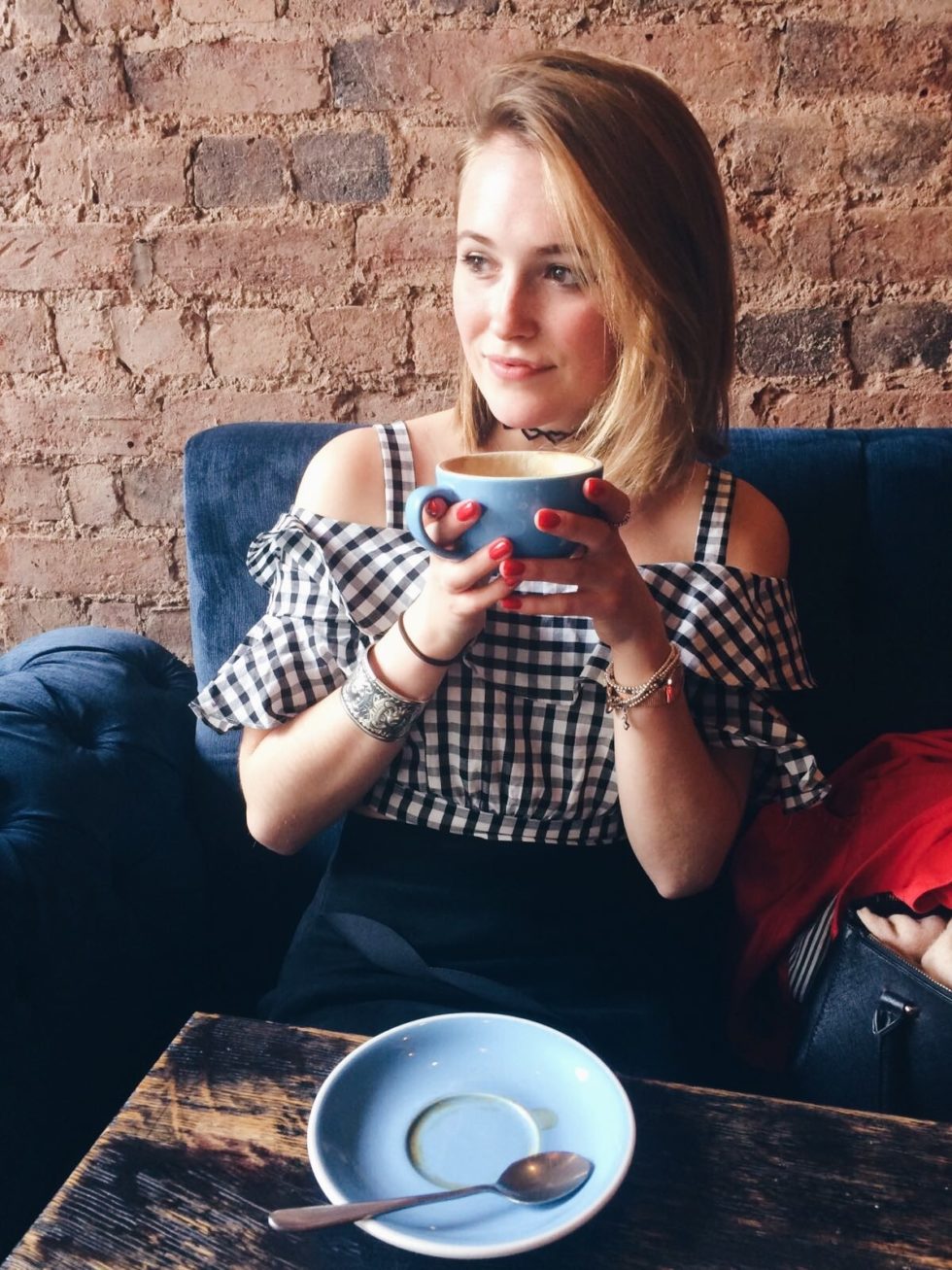 The black skirt was a little more sophisticated, and could have made for a sassy evening drinks look, especially when paired with a black, detail choker. The black skirt was from Urban Outfitters, but is unfortunately not available anymore, but the scalloped hem complemented the layers of this top, so this is a similar option.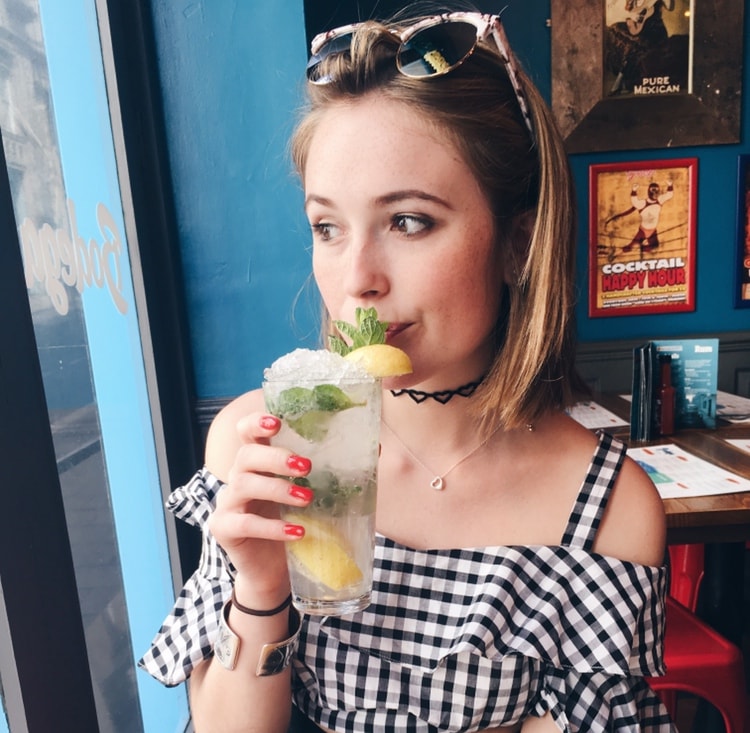 Somehow this piece appears to have become a bit of an Asos plug, but really there's nothing you can't get from that wonderous online world! I think it may be the shortest post I've done yet. I'm thinking of doing more of these to keep a little more consistency for you guys, let me know what you think! Also, be sure to follow my Facebook, Instagram and Twitter for reminders.