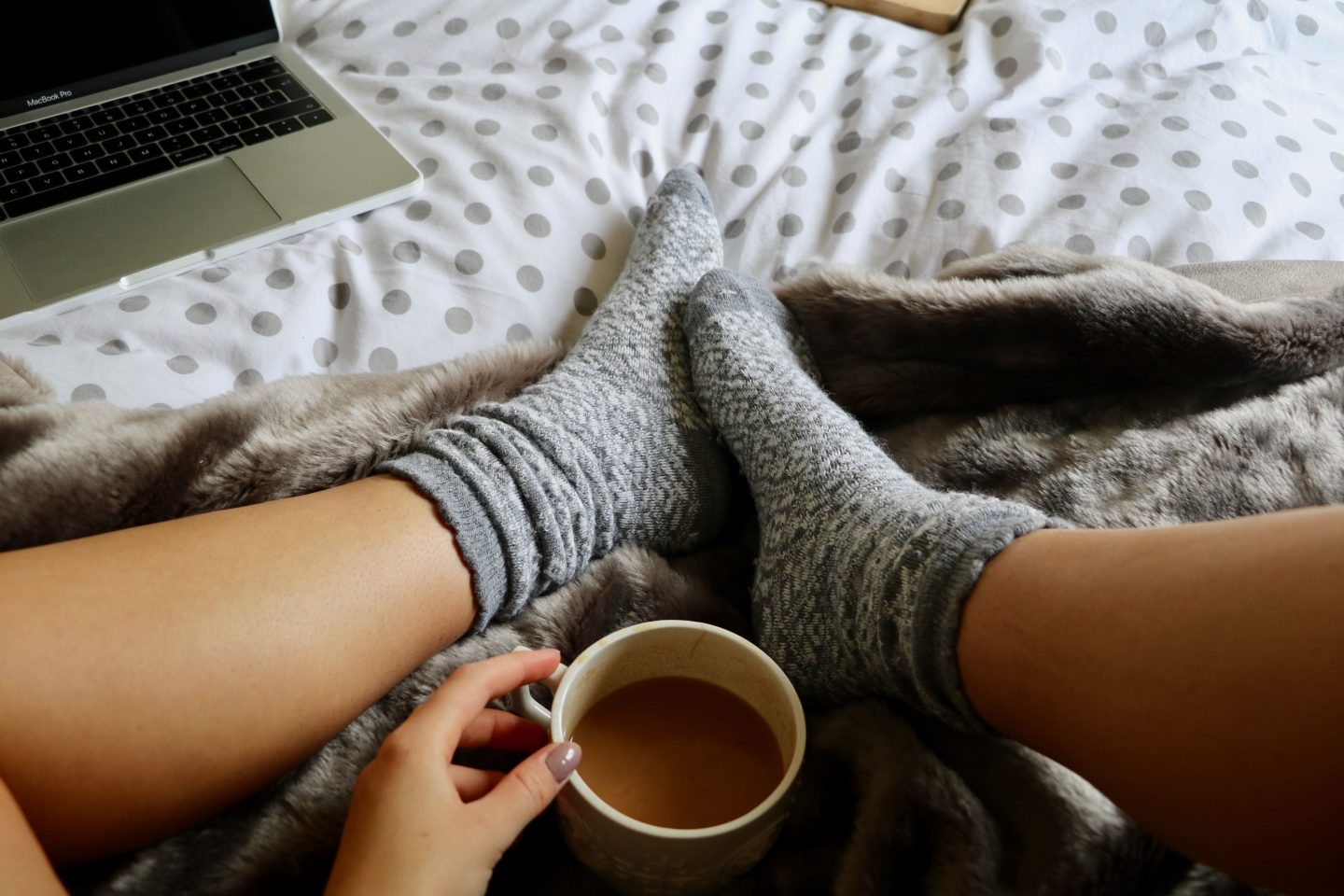 Reading Time:
4
minutes
It's that autumnal time of year when we start heading back to uni and prepare for an influx of work work work… especially if, like me, you'll be embarking on final year. HELP. But going back to uni, or even becoming a fresher experiencing this crazy student world for the first time, means moving (back) in with friends. It means the freedom to be as adventurous or as wonderfully boring (*cough* my uni house and I) as you wish. So this is a post about perfect snuggly nights in… and yes this probably seems relatively boring in relation to the typical student life. But more often than not a cosy, snack filled, Netflix fuelled, snuggle with all your housemates is the perfect way to spend these darkening evenings.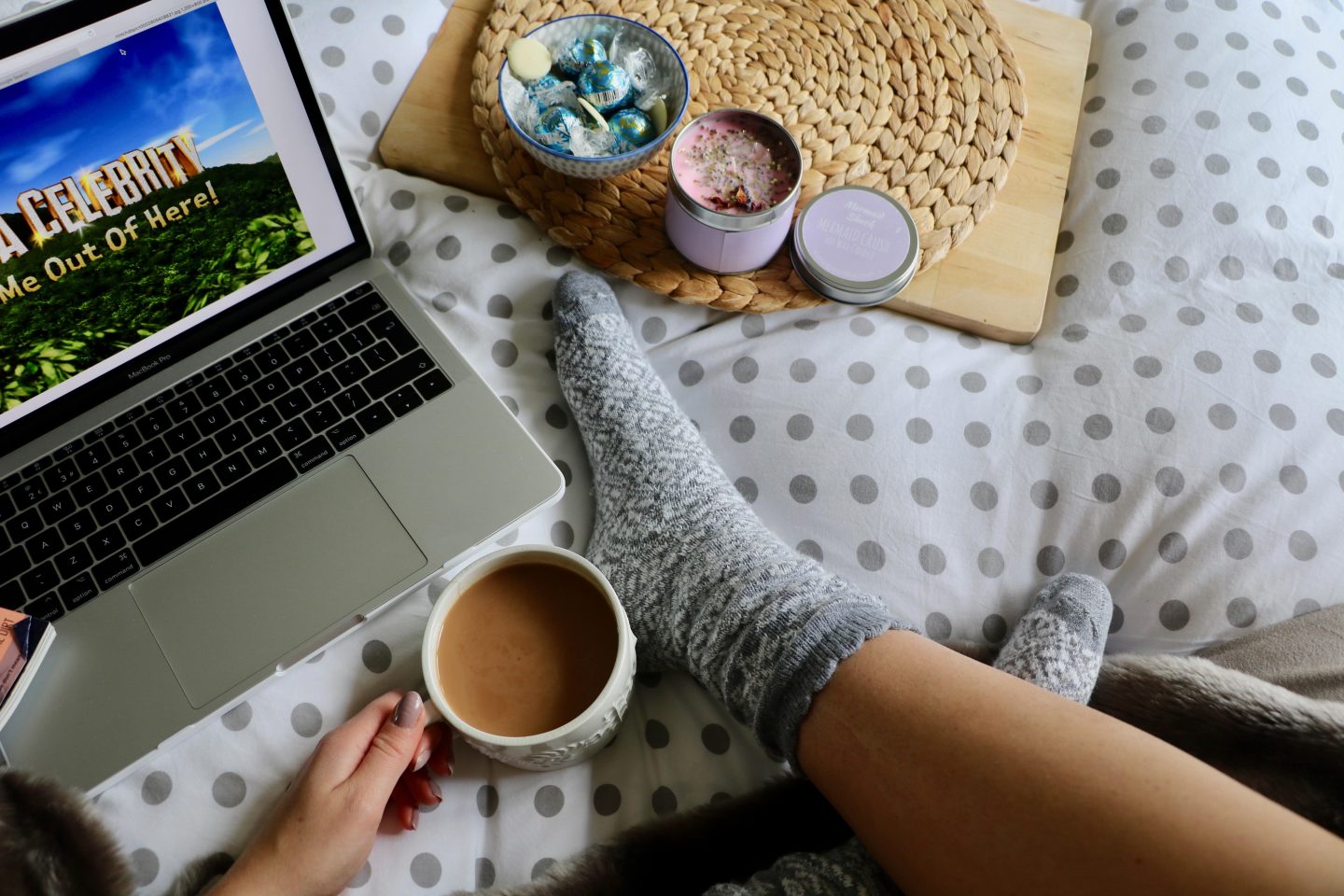 This move towards winter also brings about considerably better TV than we've had to put up with over summer. I mean, I'm a Celebrity usually starts in November, and thats not tooooooo far off. My perfect, powering-down night in involves chocolate, tea, blankets, fluffy socks, my best friends and something simple and brainless to watch. Admittedly, it might be more perfect with something bigger than a laptop (think of 5 heads squeezing to get an adequate view). One might even dream of setting up camp in front of Im a Celeb on a screen as big as Panasonic's new Ultra HD 4K TV… Gawp! I mean this would be serious luxury.
But alas, I am a student and a laptop will have to suffice up in Birmingham. Not that this will stop me petitioning my parents to consider this whopper of a TV (I mean its basically a really elegant cinema; my interior designer mum can hardly turn her nose up at it) as a family Christmas present. Cue subtle-(ish) hints for the next few months.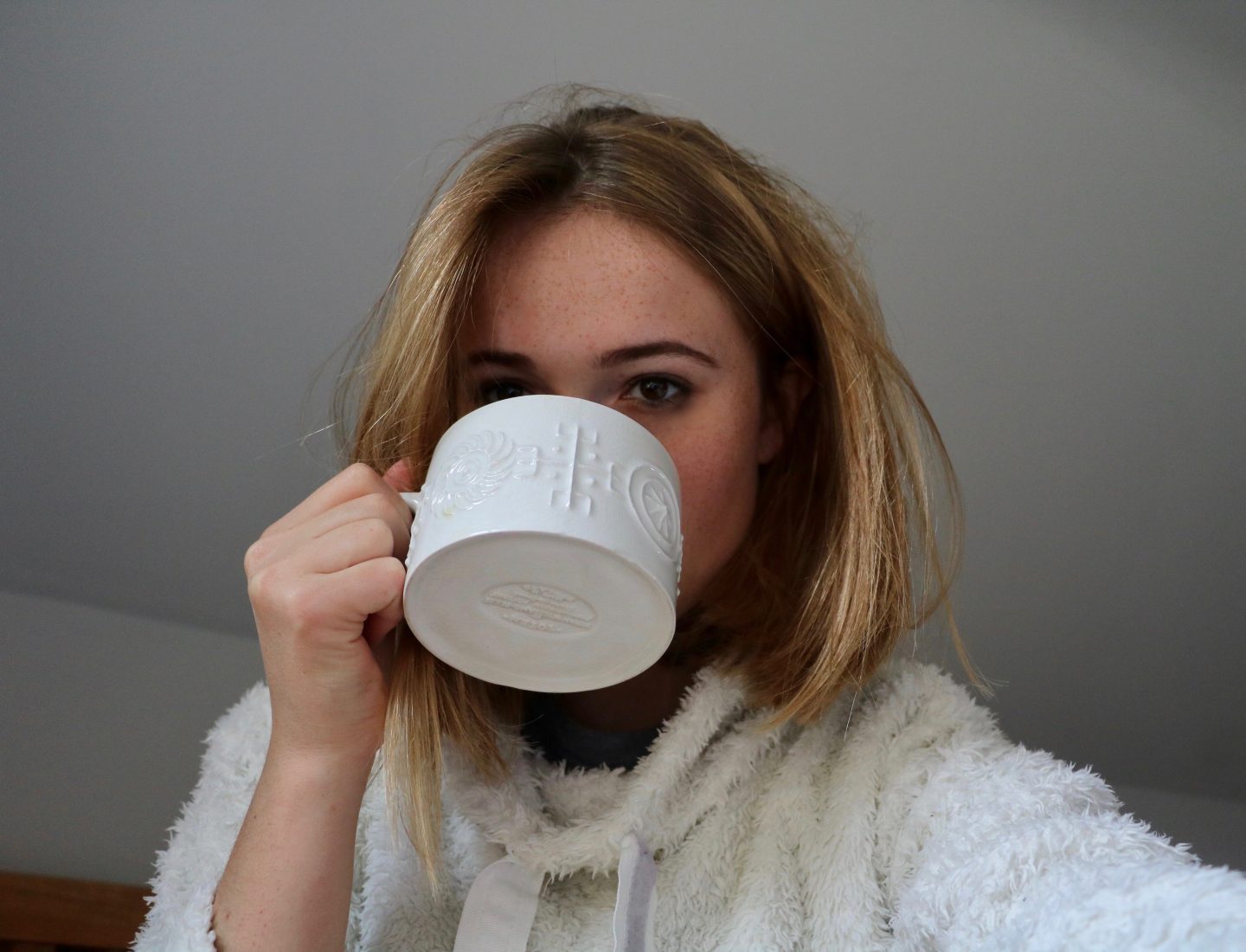 When brain-tired after a day reading Shakespeare in the library, dressing up and drinking ourselves silly just to head out into the freezing cold doesn't really appeal to my house… I mean not that we never go out, we have got a bit of a social life (a little bit). Somehow bunkering down in our warm apartment, surrounded by fluffy blankets and scented candles with some yummy food just sounds preferable.
We all squeeze into one of our beds, scroll through Netflix (at least until November when every night is sorted by Ant and Dec) munch through treats and slurp on tea or hot chocolate. Actually no, not slurp… I do not allow slurping, ew. And this is perfect for us… actually just conjuring up this image now is making me soooo excited.
As I write this post, I'm still at home… hence why these photos make me look a little lonely, I do actually have friends, promise. But I challenge you not to crave a night like this every now and then; we can all be boring from time to time.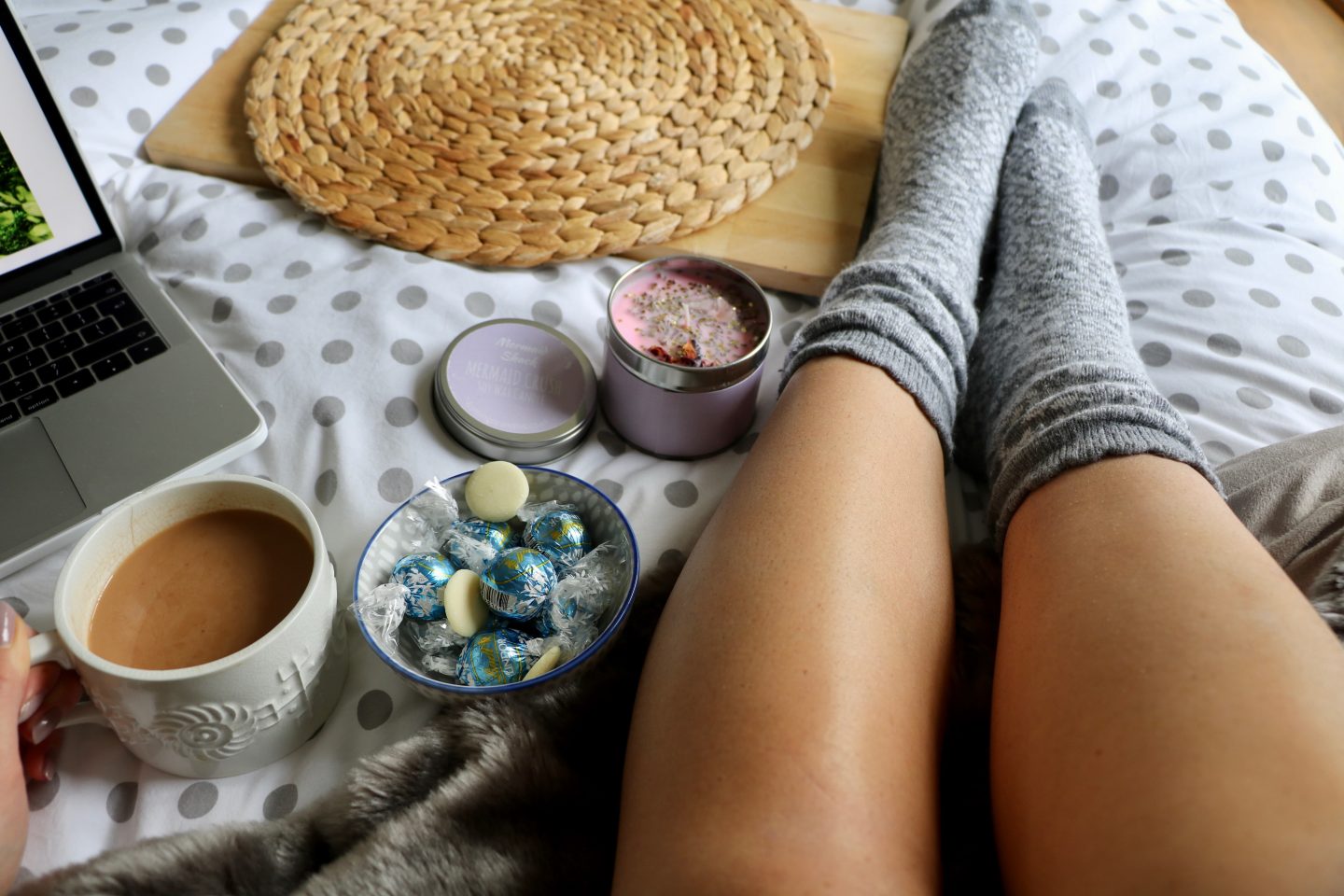 I'd love to hear what makes an-evening in for you? Maybe its dancing around the living room, jumping on the bed, midnight feasting, an emotional movie with a bottle of wine? These all sound wonderful to me… lets enjoy these Autumnal nights. September does not need to be the Monday of the year… make it the snuggly Sunday, spent with those you love.
Side note… I'm moving into final year with the determination to keep to 2017's resolution… to keep stress at bay; to work well under pressure without melting down. See my post from January 1st here. I would urge you to do the same, there is nothing more important than happiness.
X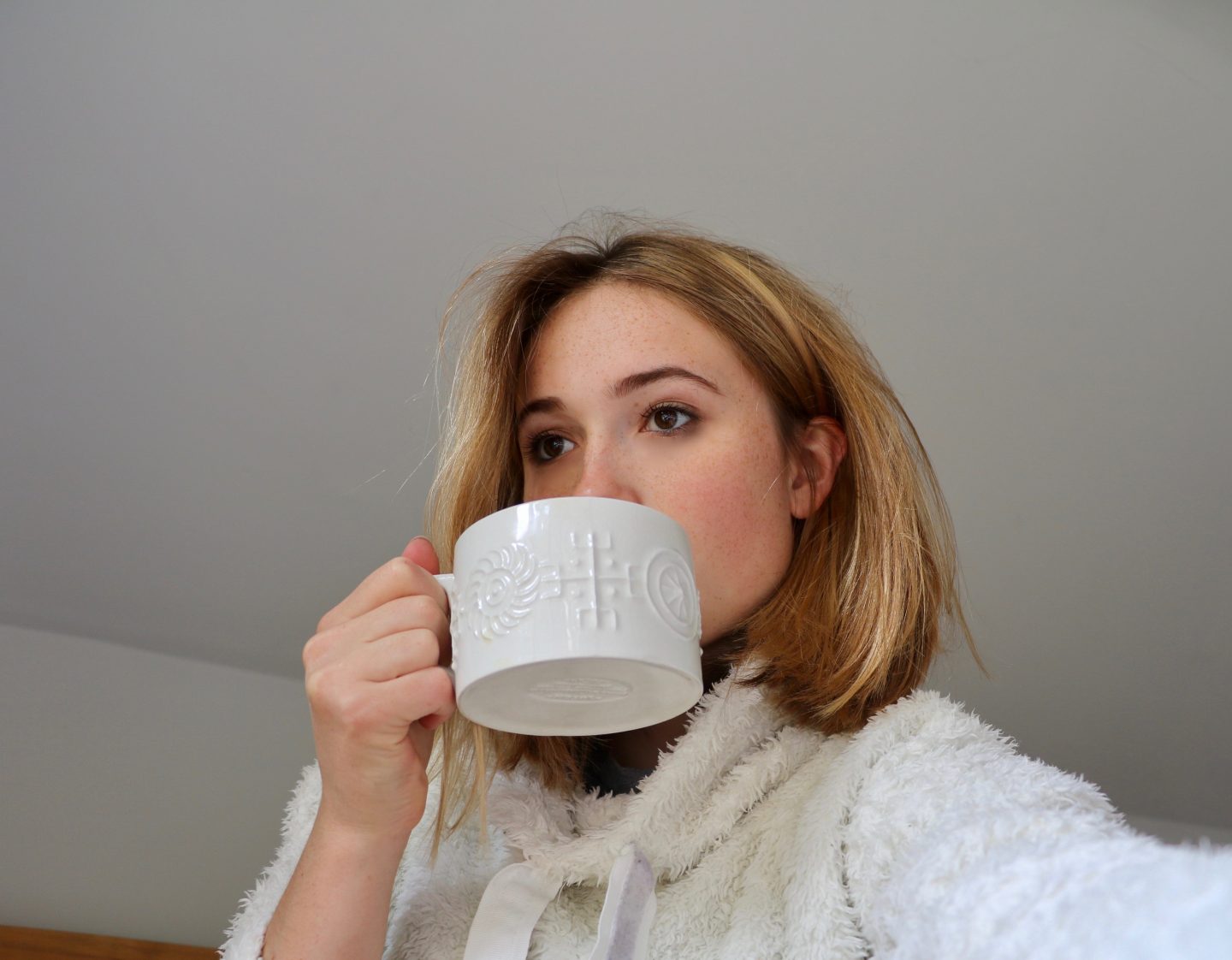 P.S. This post is sponsored by Spot Digital for Panasonic.