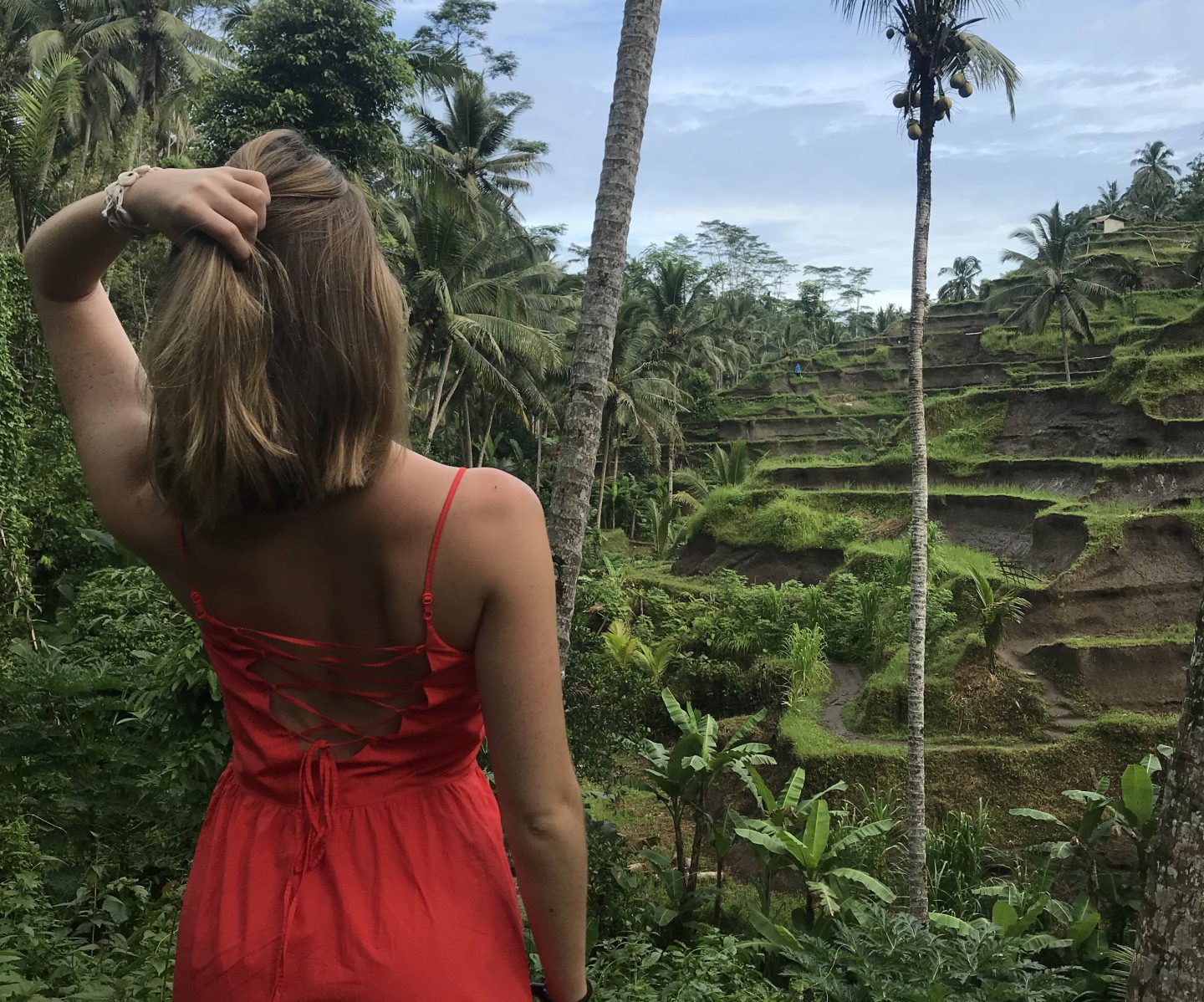 Reading Time:
7
minutes
In my last post I touched briefly on mine and Elise's love affair with Ubud. In fact, we ended up staying several days longer in Ubud than we had kind of planned. We thought Bali would be all about the coffee and the beaches… and yet, Ubud couldn't be further from the beach. Ubud is a jungle… a landscape of ravines, forest, waterfalls and rice terraces. To experience enough of Ubud, you really need around a week to be honest.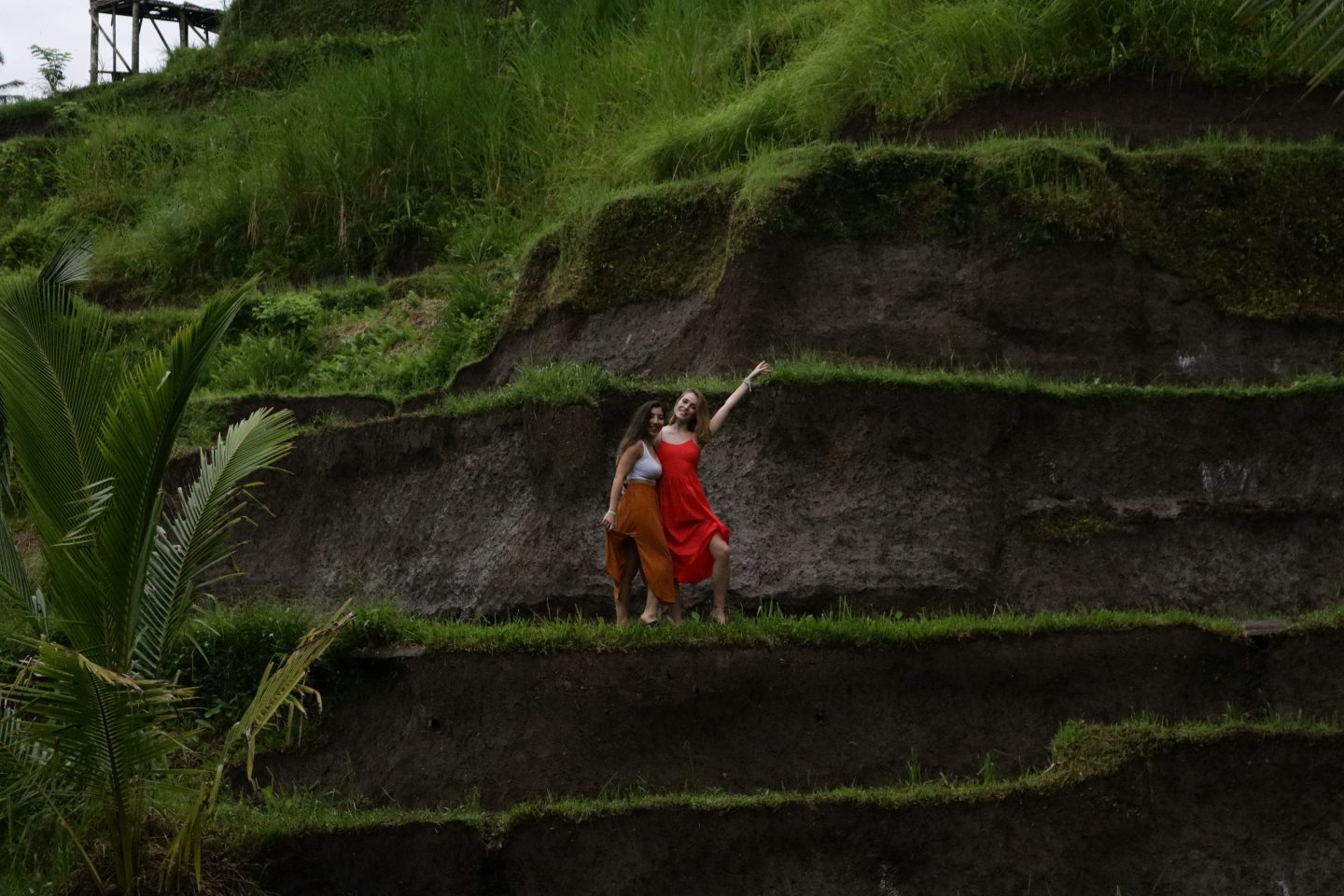 Puri Gardens Hotel
So after our stay in Villa Cella Bella, we booked ourselves into a local hostel that somebody recommended to us. Puri Gardens Hotel is my first Ubud secret. It is unlike any hostel I have ever seen… I mean, this place is like a hotel, and still cheaper than most hostel nights in Europe. We stayed in a mixed dorm of 8, the cheapest option at RP 230,000 (about £12.60) per night.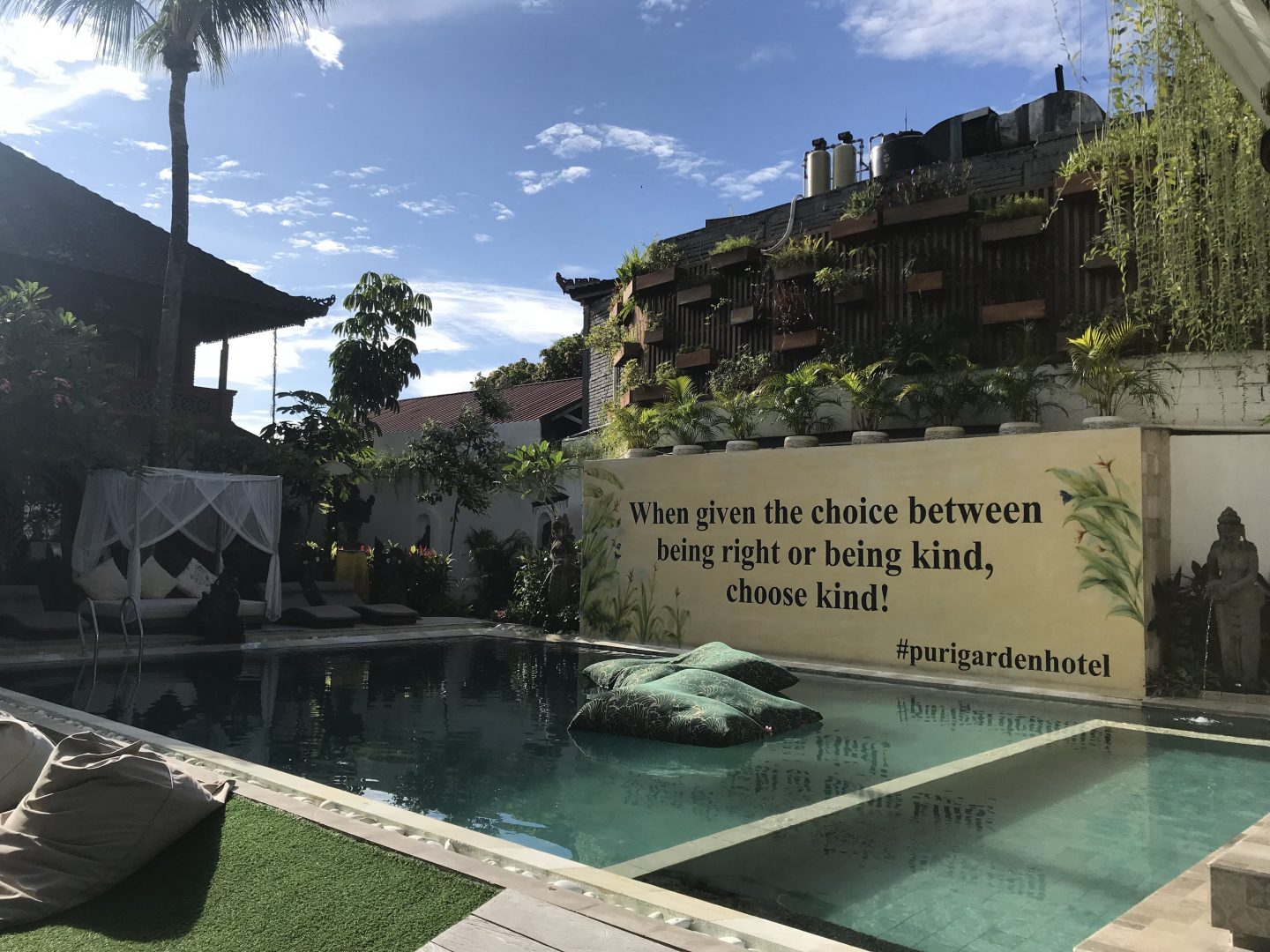 These 8 beds are all double beds… like whaaaat!? The price also includes breakfast (one option being tropical fruit pancakes!), and free daily yoga first thing in the morning.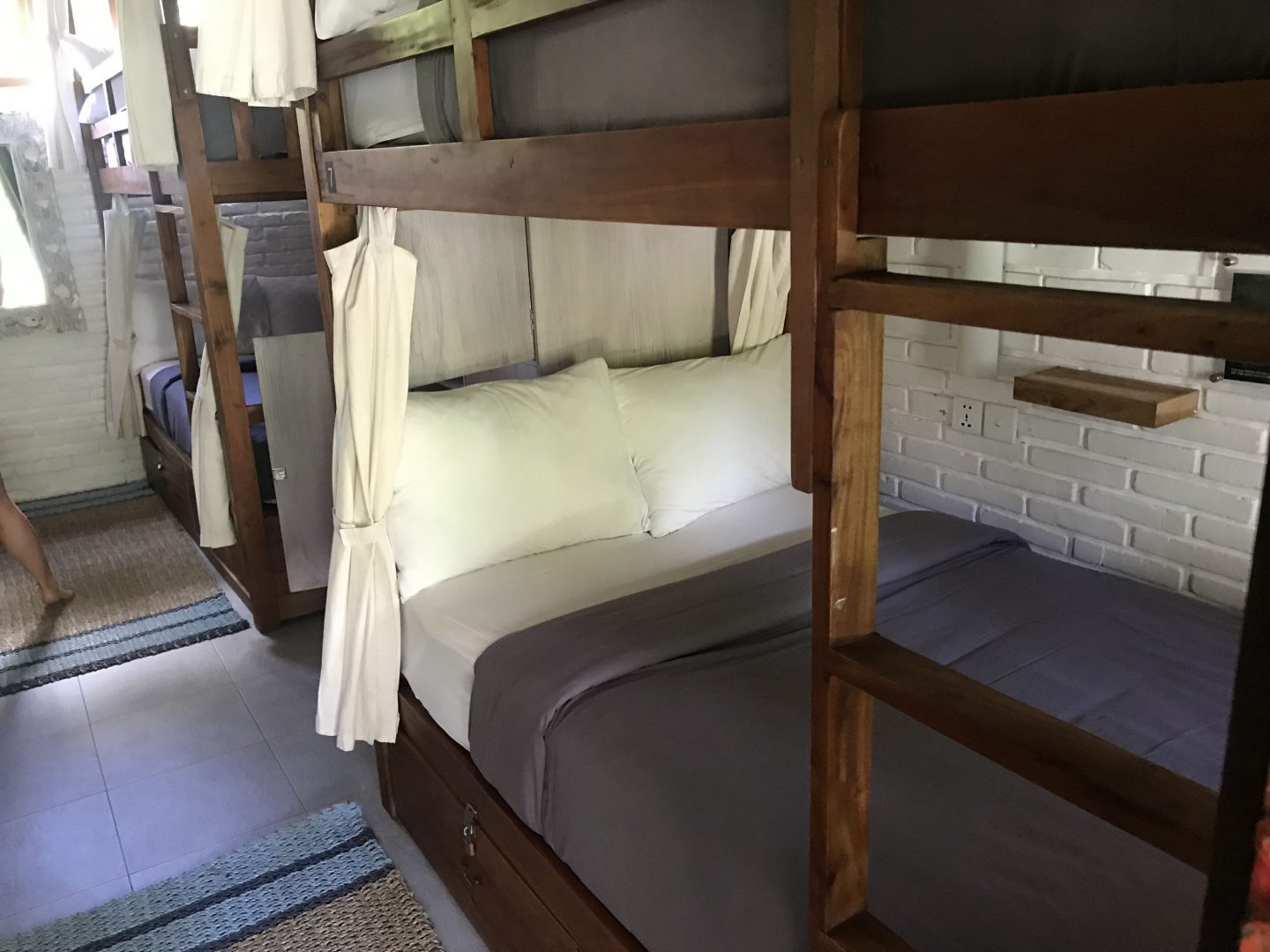 Puri Gardens is only about 4 minutes walk from Yoga Barn and maybe 10 minutes from the Sacred Monkey Forest, so the location is pretty ideal. The chilled vibes of this place encourage mingling and creativity rather than a major party atmosphere. For us, it was the ideal location to meet like-minded creatives. Flying a drone in the midst of people sunbathing by a pool is actually something of a conversation starter. In fact, we made a couple of friends that we've now moved on to Canggu with.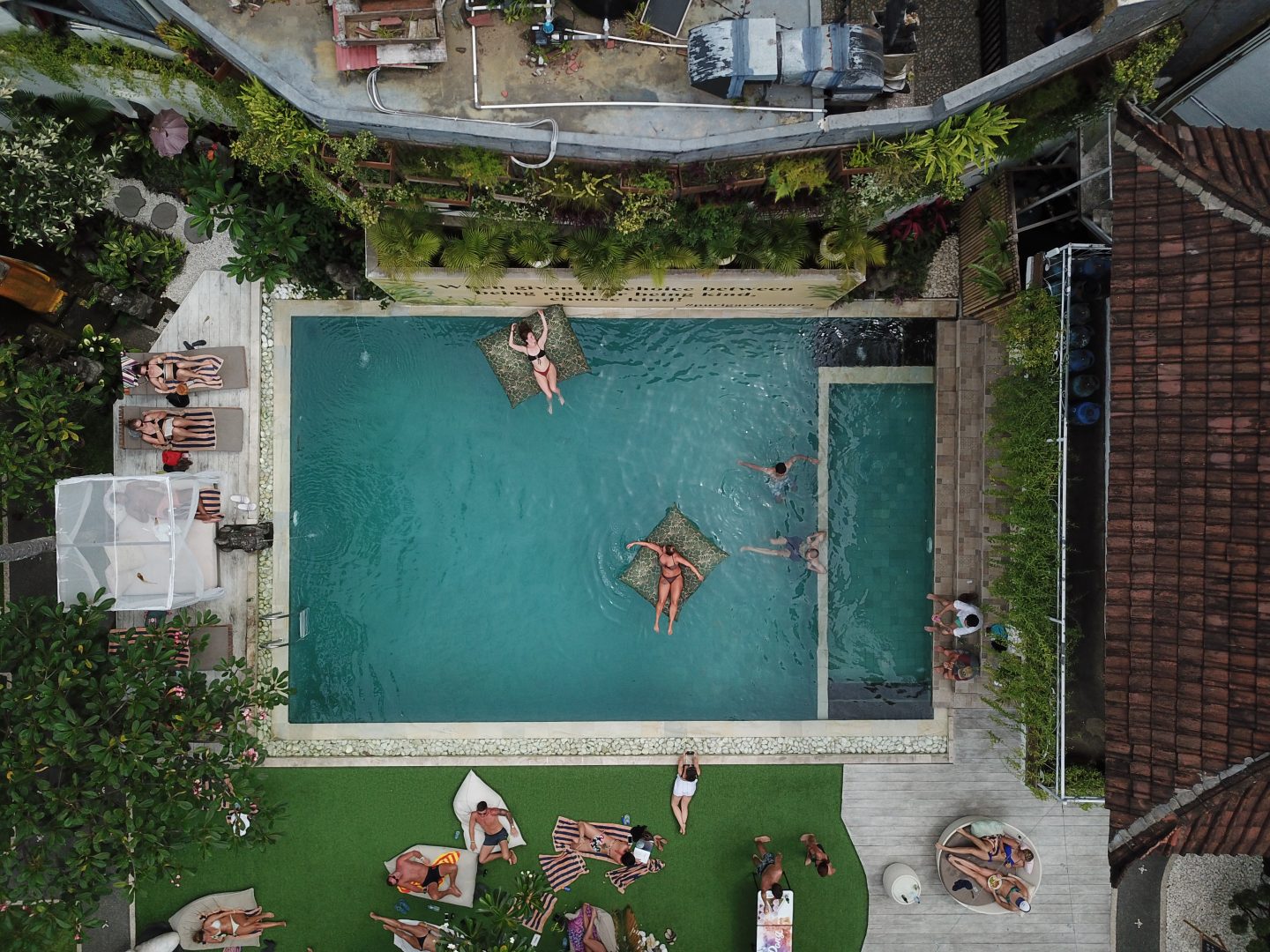 Tukad Cepung Waterfall
Bali waterfalls have become something of an Instagram icon. And why not!? They are truly spectacular, beautiful and, yes, Instagrammable. Unfortunately, this also makes them desirable to the masses, and I mean masses. A super popular destination with tourists is Tegenungan Waterfall – it's on many of the organised tours you'll come across in Bali. Here you will be charged for entry, plus more to go higher up the waterfall, and more to use certain facilities. You will probably also be sharing it with half of Bali's tourist population, especially if you go during the day.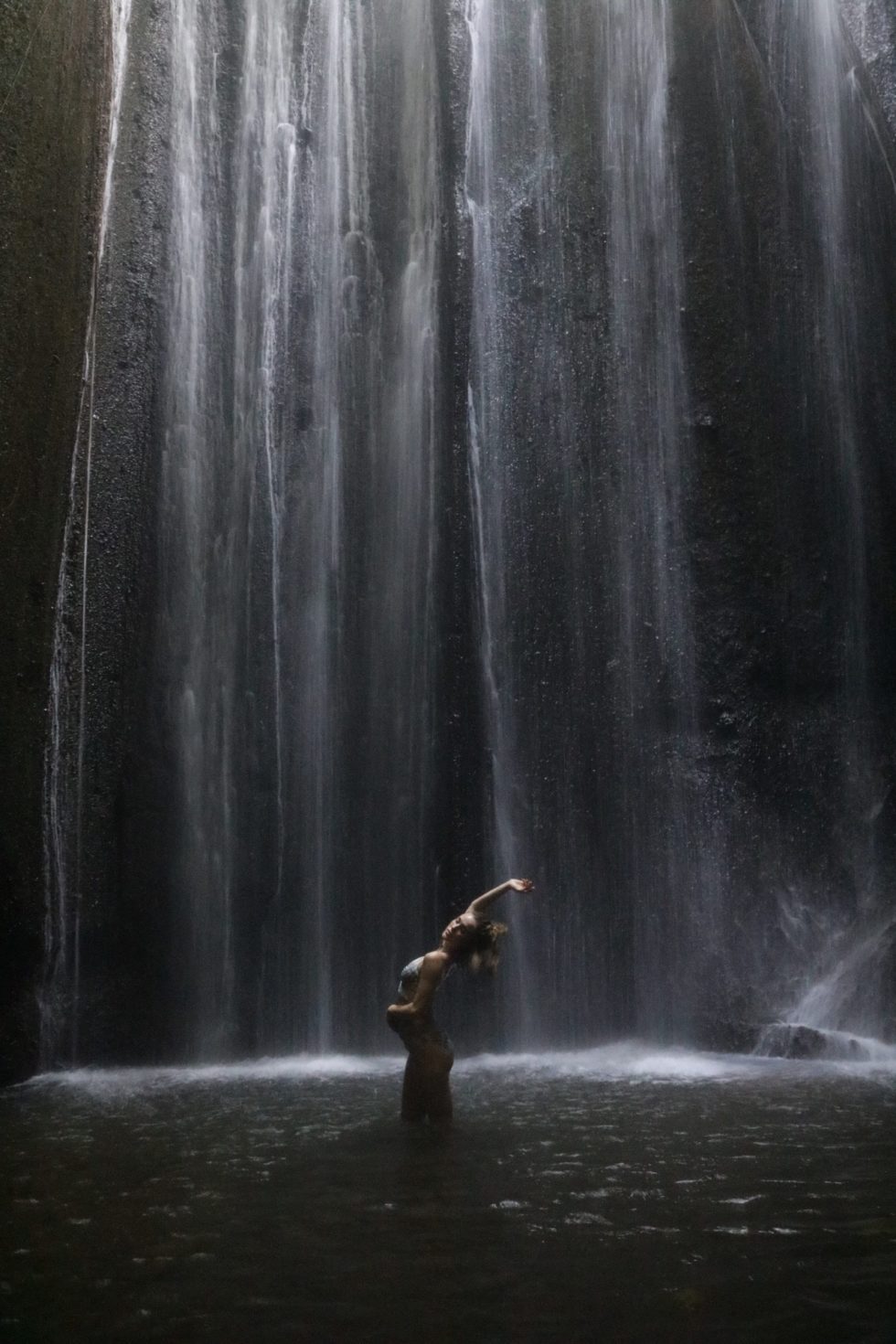 I came across Tukad Cepung Waterfall in the deepest depths of Instagram, and immediately we agreed the trip must be made. Our driver explained that whilst many of the better known waterfalls host 100,000s of people each day, this one was still relatively undiscovered, welcoming only around 100 each day. (Whether this is strictly true or not, I don't know… don't hold me to it.) To avoid the other 98 people, we decided to make an early trip, arriving there around 8am. Sooooo very worth it… other than a model (naked covered in gold glitter, seriously) and photographer, we had the waterfall to ourselves for over an hour.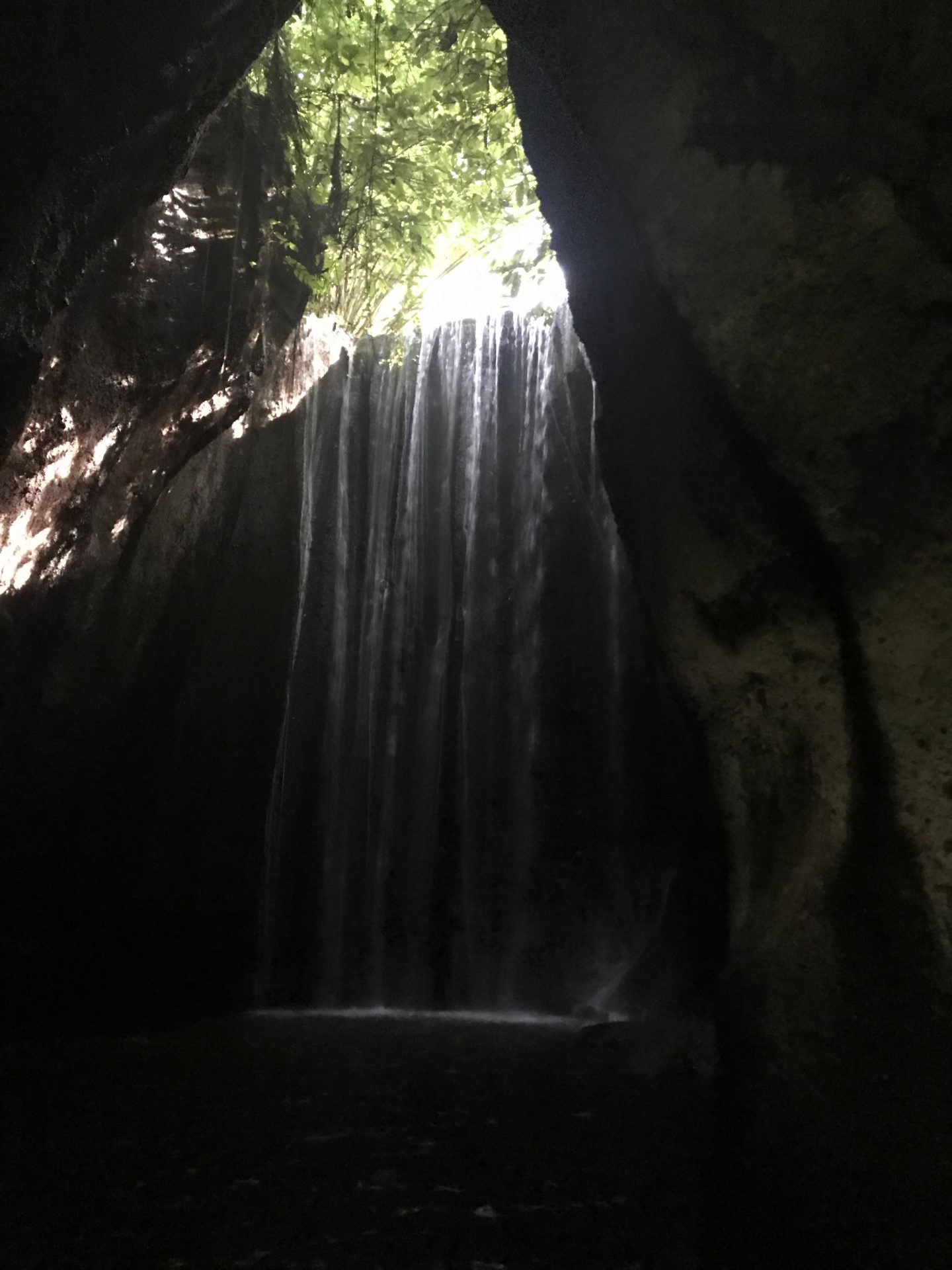 Tukad Cepung waterfall is like nothing I have ever experienced… it was phenomenal. We weren't sure what to expect, but a cave certainly came as a surprise. Tukad Cepung waters tumble from an opening in the cave above, through which the occasional sunbeam dances amongst the water. The resulting effect is something of tremendous energy and breathtaking beauty. Wading through the cave-lake up to the torrential downpour, you can genuinely feel the sheer force of this natural spectacle energising through your body. All you can do is whoop and scream and embrace the intensity.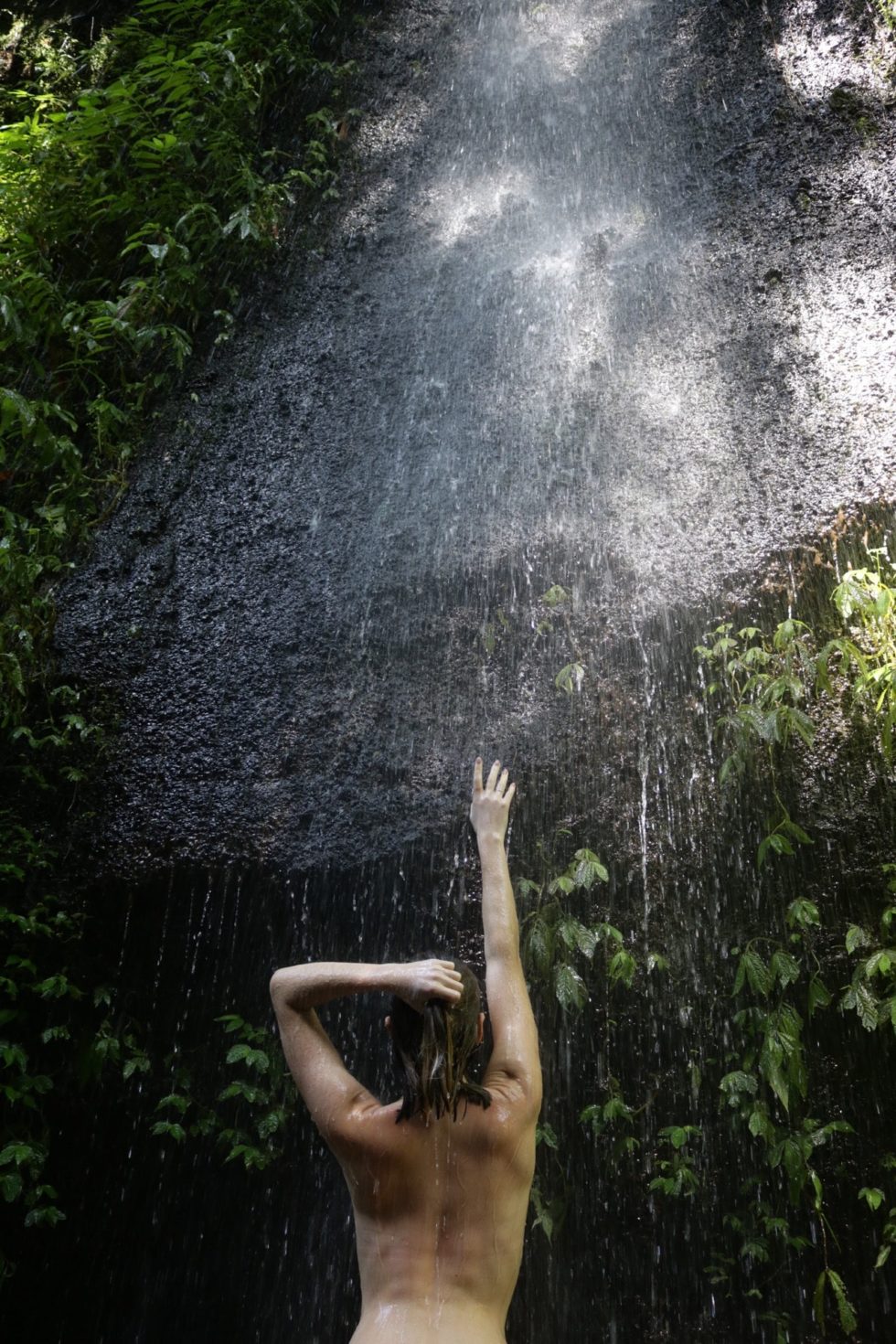 As you exit the cave into the gentle sunlight dappling through the ravine, there is smaller waterfall; a natural shower really. Rainbows glisten as the sun and water mix. Tukad Cepung is a space of true Bali magic, which can be fully enjoyed without the distraction of hundreds more people.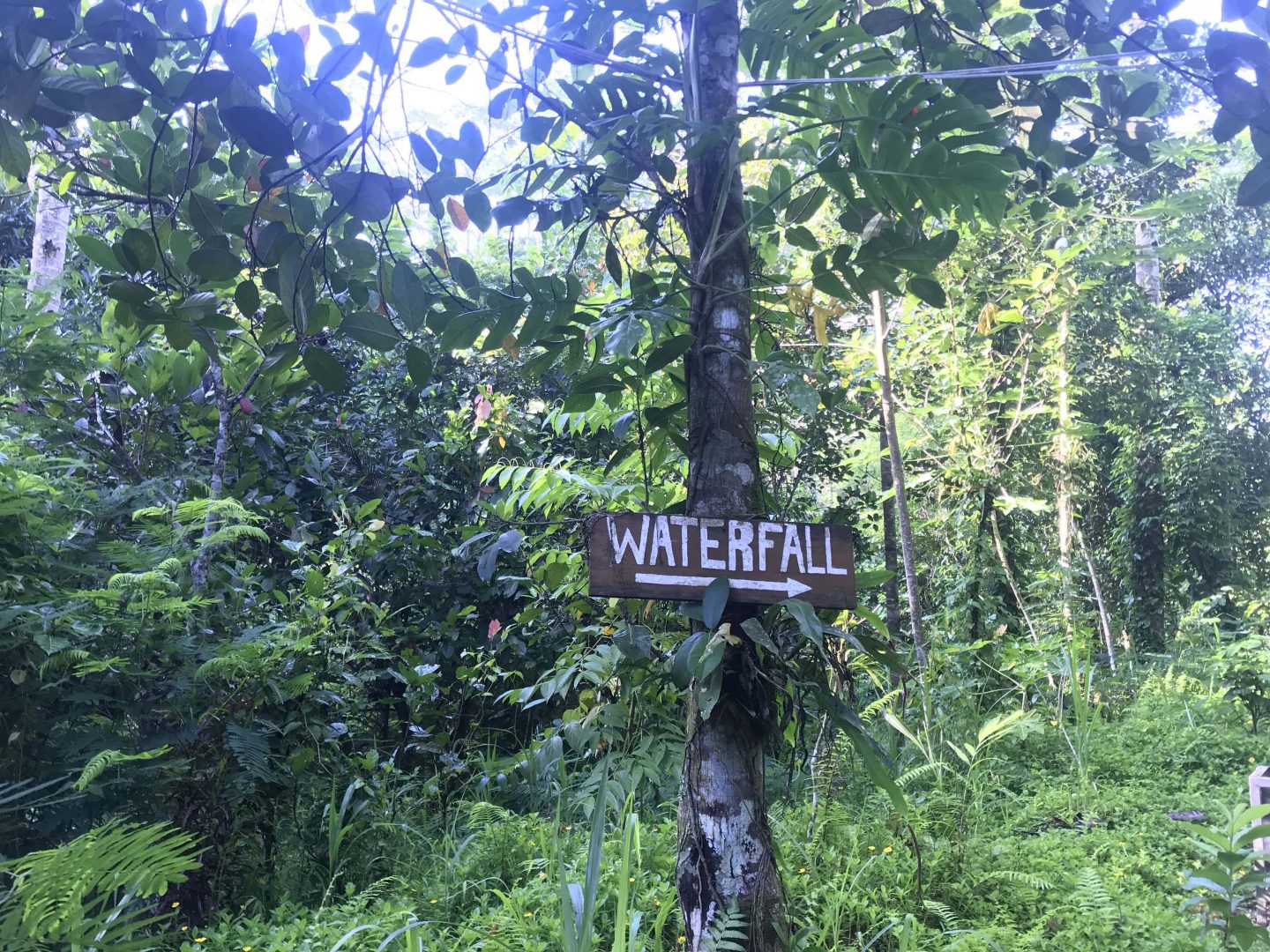 Tegalalang Rice Terraces
Okay yeah, so these rice terraces are no secret. Avoiding the crowds, on the other hand, that is a secret worth knowing. Tegalalang is so surreal: Actually being amongst them goes to show that actually those seemingly photoshopped, perfect rice terrace photos are not far off the truth. The props required to capture these oh-so perfect shots (swings, nests, I <3 Bali signs, etc) are dotted all the way around the terraces, and I imagine attract queues of paying customers doing it for the 'Gram. Fair enough, the photos end up looking pretty cool.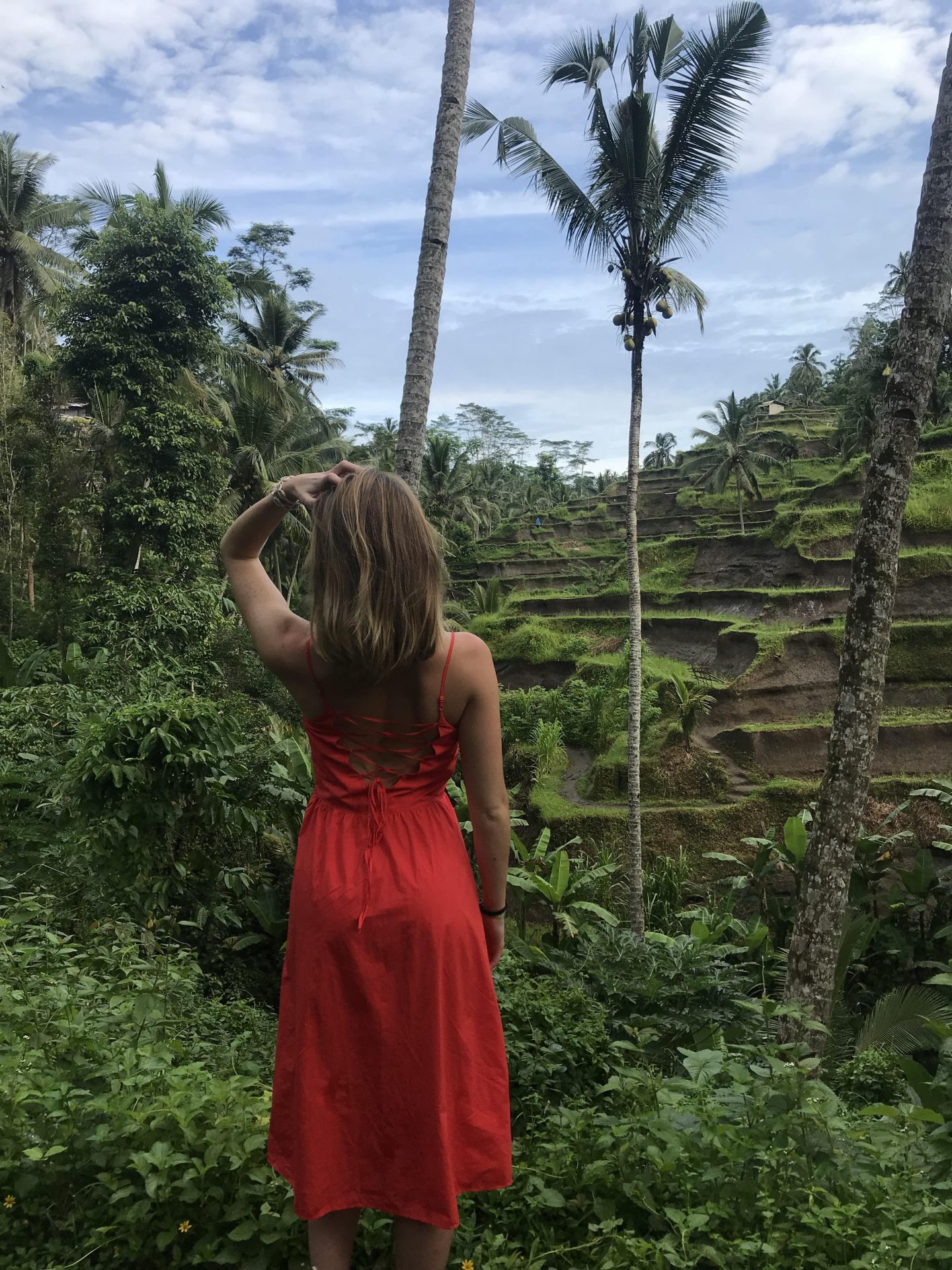 However, if just you and the rice terraces themselves is what you're after, you need to be early doors. We had a bit of a vision of the imagery we wanted to achieve… sunrise with the low sunbeams pouring through the palm trees across the haze of the plantation, maybe a silhouette to top it all off. So we set off from Puri Gardens at 5:30am, arriving at Tegalalang at about 6am. It was still super dark as we made our way down the uneven steps into the depths of the rice paddies. And, of course, no spectacular sunrise was had.
That said, we did catch some amazing shots of the rice terraces with the drone, with no other people in the shot… we had the rice to ourselves and this in itself was magical. Okay, not completely to ourselves, another group of boys actually turned up not long after us and we had a little drone war. But this just goes to show that first light is so necessary for solitude!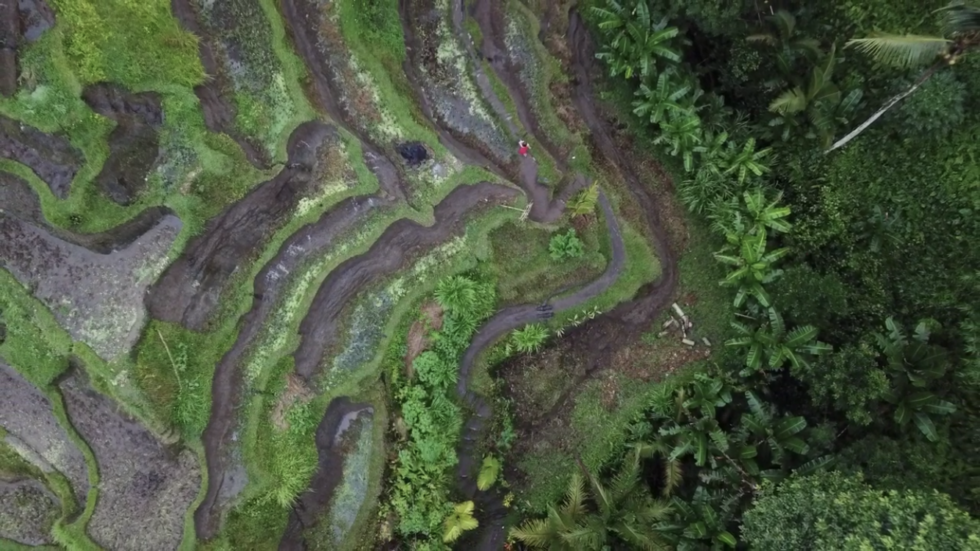 3 Best Restaurants for Vegan Food in Ubud
For those who don't know, I have challenged myself to eat only a plant-based diet for the month I'm in Bali. (No real European cheese to tempt me…). Surprisingly, this has actually been so great… Ubud is the capital of vegan food, honestly. Elise tells me that in England, menus will generally have maybe 1 or 2 vegan options, in Ubud, there are books for vegan options. I thought I'd just mention 3 of my favourite spots for vegan dinner.
We ate out a lot in Ubud, but by far my favourite spot was Sage. There is a guy that works here (maybe even manages the place) called Yoga and he just gave off the most incredible energy I have ever felt from a person. One of these people that laugh and laugh and it's just so contagious that you leave positively exhausted and feeling wonderful. The food here is also something else. I honestly didn't miss non-vegan elements at all, despite opting for a burrito (which I would normally fill with beef chilli, sour cream and cheese), or the unreal chocolate cake and cookie dough ice cream. Everything we ate was UNREAL. (Warning, I think this is a bit of a Mecca for the classic gypsy-pant-wearing, dreadlocked, music playing traveller. There was a guy there that fit this bill exactly.)
Another vegetarian heaven we enjoyed was Clear Cafe. This menu is almost too extensive… I find decision making hard enough with few options. Clear Cafe has everything, from fresh smoothies and power drinks, to salad bowls, vegetarian classics and, raw plates and 'healthy' sweets. I had my first ever vegan BLT, or TLT as they call it (Tempeh, Lettuce and Tomato) with fries… so not the healthiest, but ohhh so yummy. This, like many other restaurants in Bali is a shoes off zone, creating a chilled atmosphere with floor cushions and daily messages made from marigolds.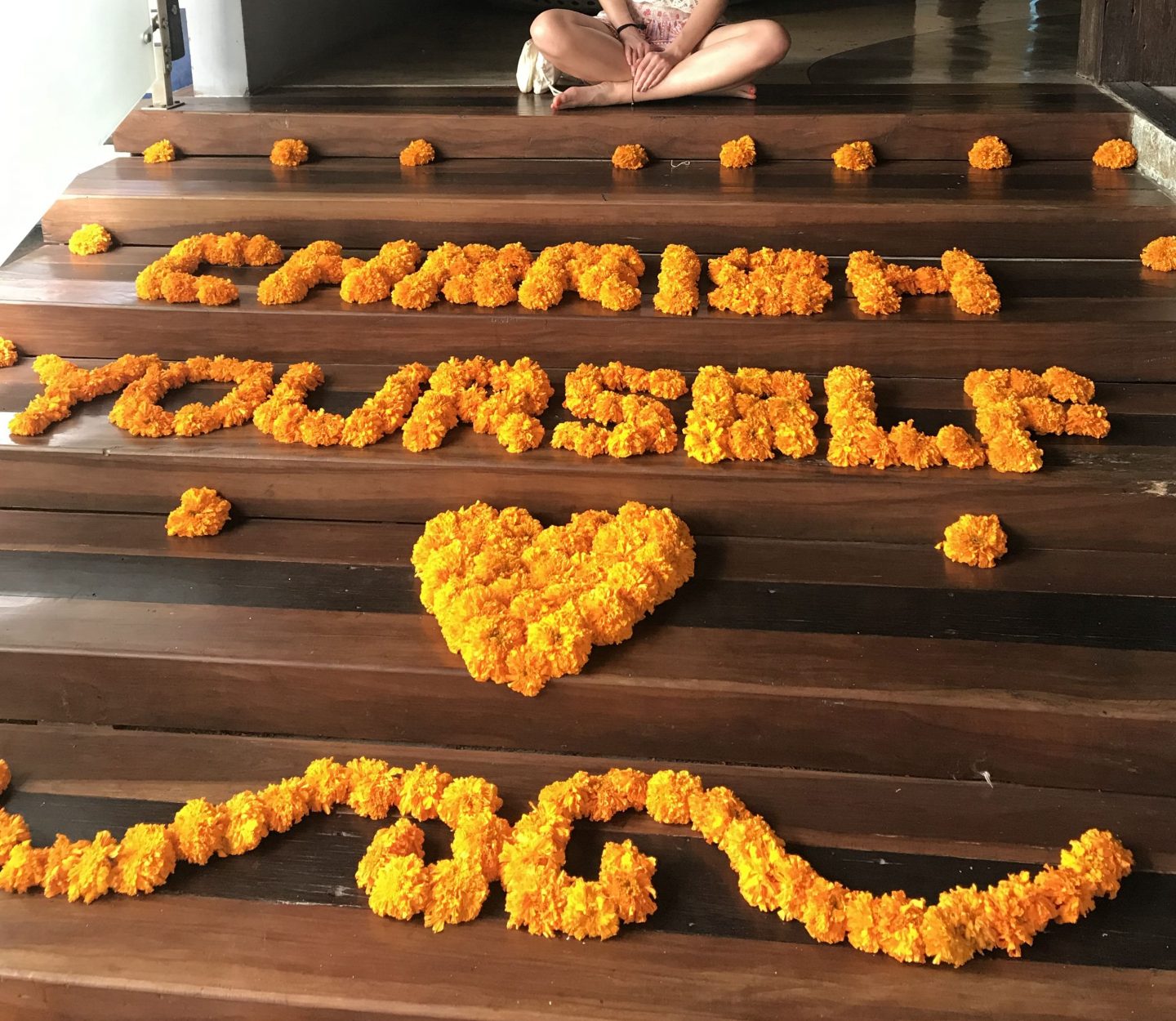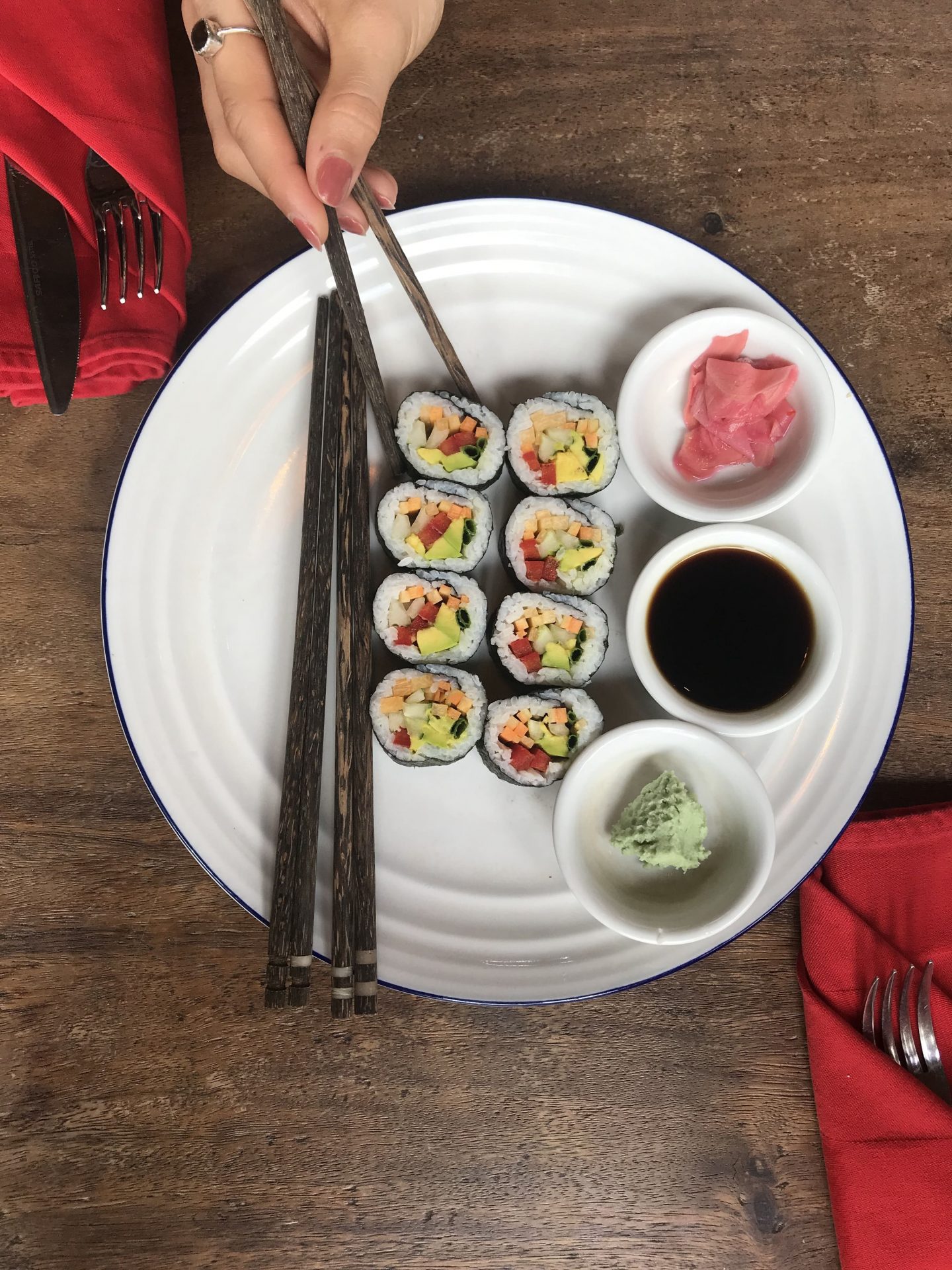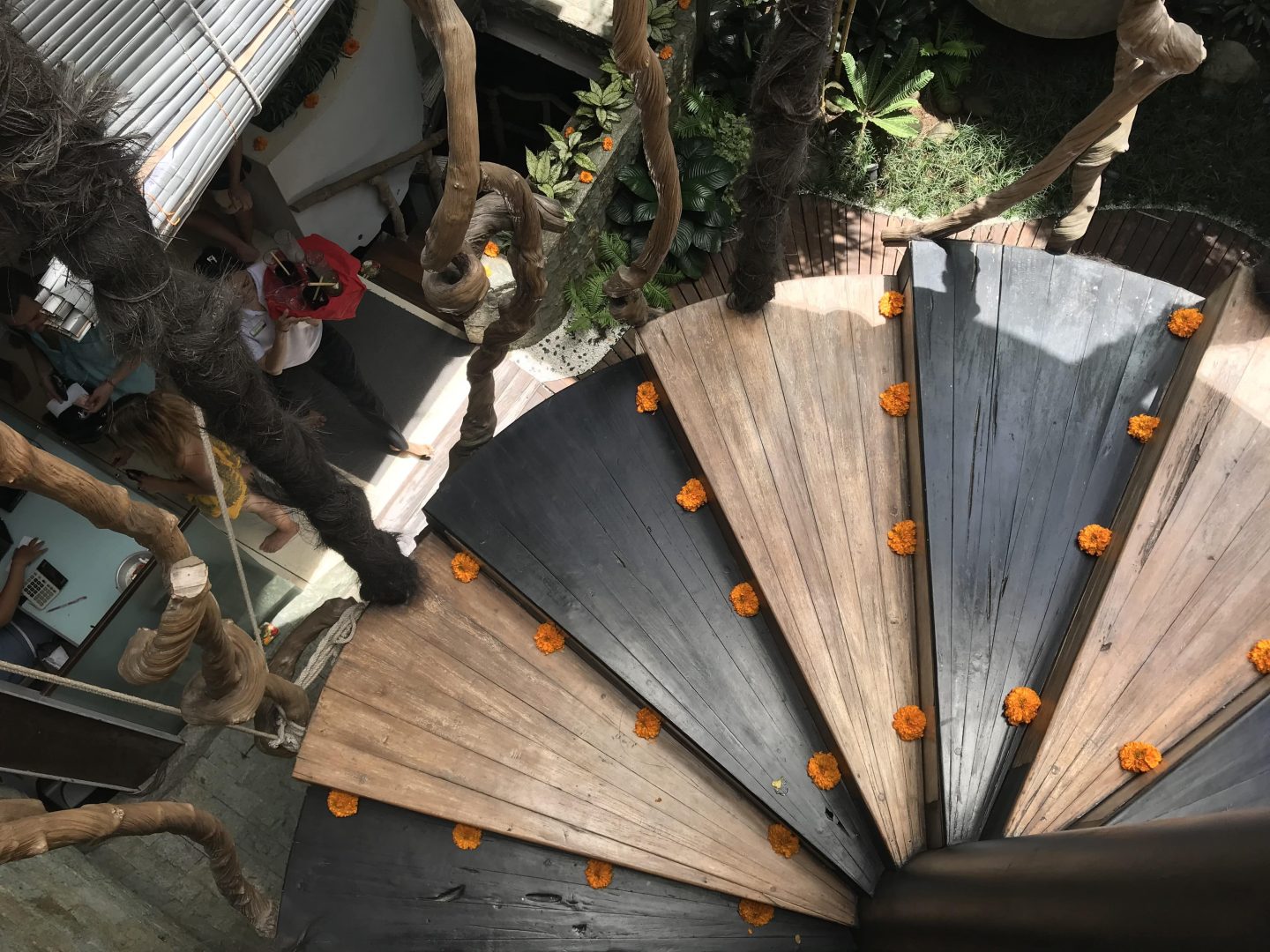 Finally, Zest. We went here for dinner with some new friends one night, so it was kind of too dark to get good snaps. So I shall have to use my words. Another shoes off zone, (actually as with a lot of places in Bali). Zest is filled with raw concrete, pretty tiles and plants galore. The menu is also fully plant-based, whilst still offering soooooo many options. Pizza, wraps, fritters, carpaccio, it has it all. Another fab destination for anyone trying the veganism thing but not really about that pure healthy raw life.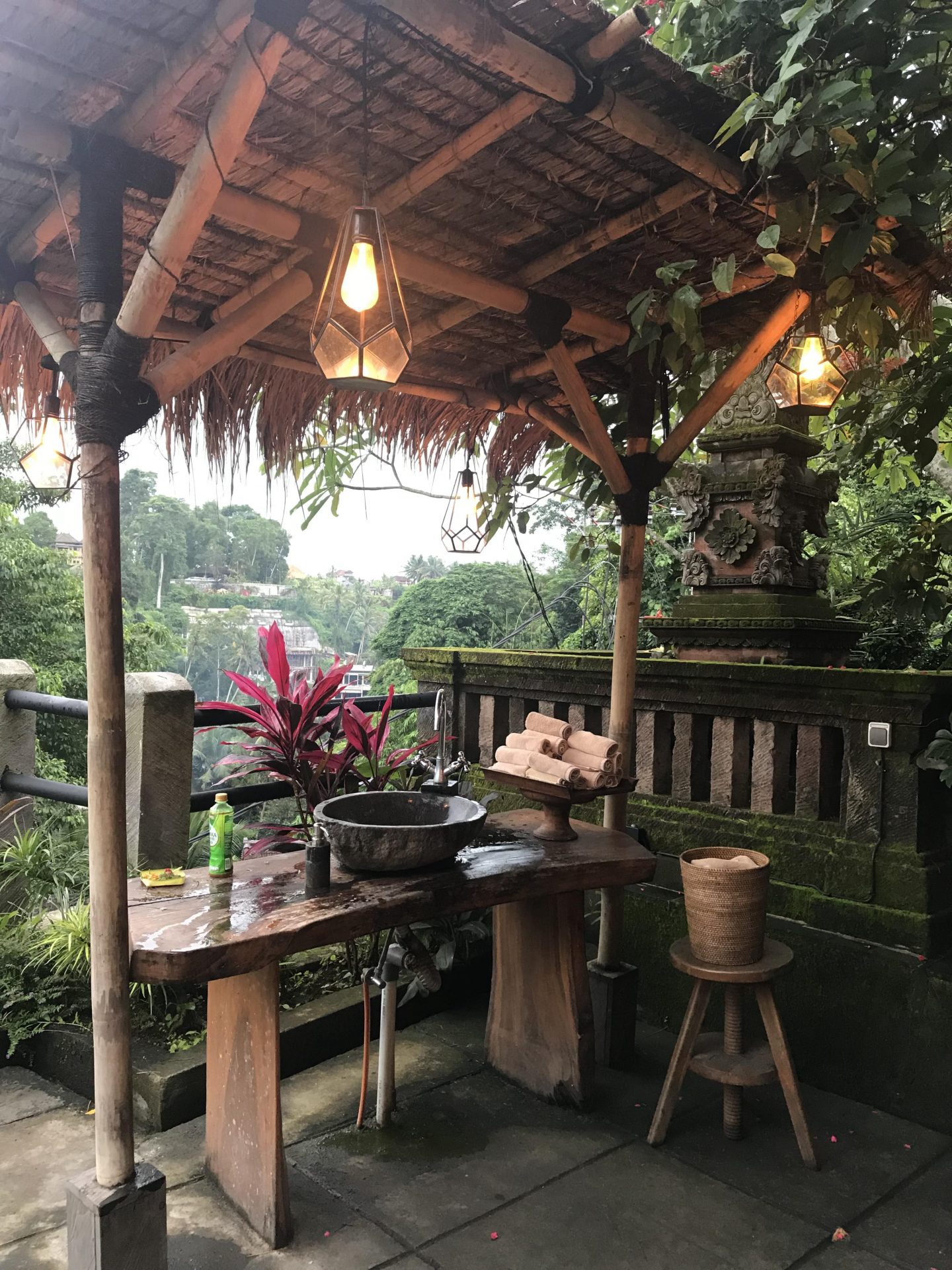 Ubud surprised us big time. We thought this would be the most (apologies for the use of this word) boring point of our Bali adventure, but we couldn't have been more wrong. Neither of us are big on the whole party thing, so the chilled vibe of Ubud suited us well… it was the perfect spot for early rises, daily adventures and acclimatising to a totally new time zone.