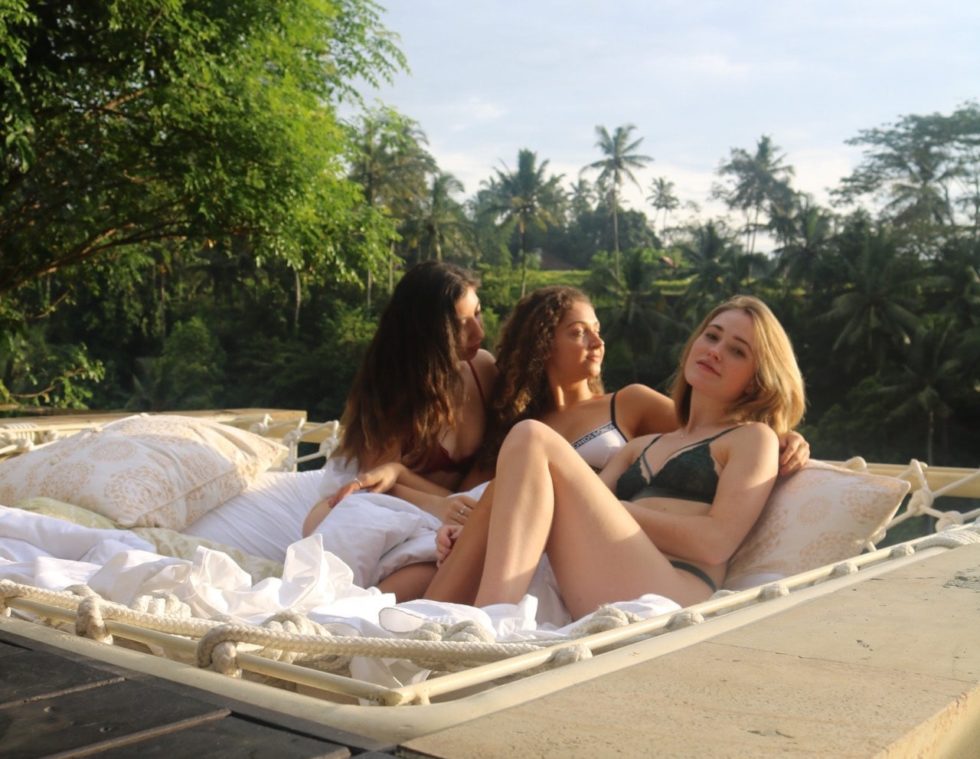 Reading Time:
4
minutes
Ohhhh Ubud, you have my heart. Several thousand of your mosquitos also have my blood, but we'll look past that.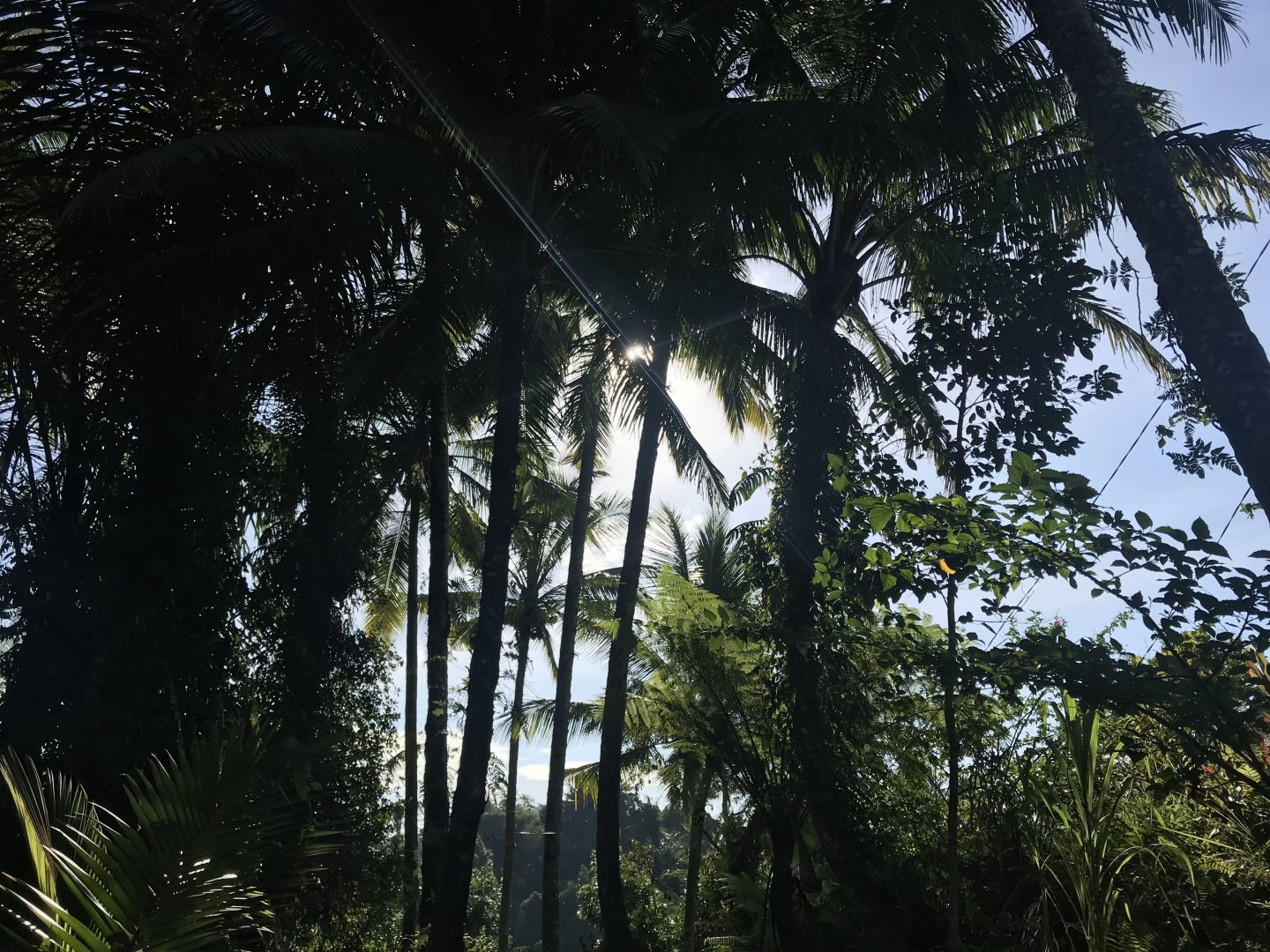 Ubud is the definition of jungle paradise seriously… and I think we found the ultimate Instagrammable villa in this amass of palm trees, monkeys and waterfalls. Villa Cella Bella sits nestled in the heart of the Ubud jungle, overlooking a rich ravine of green jungle and glistening water.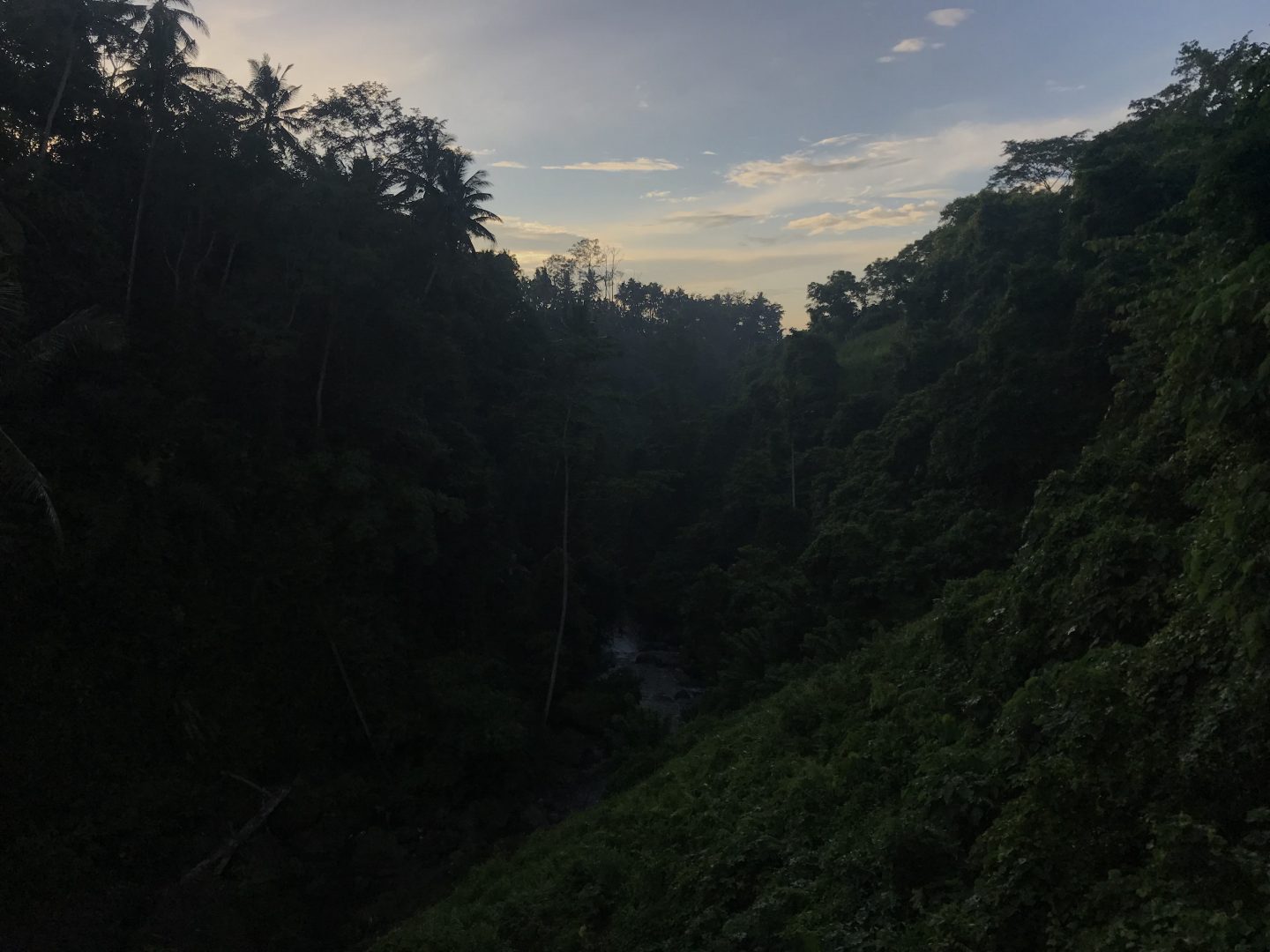 The vista from this place is truly special and forever changing from sunrise through midday sun to evening sunsets and midnight blue darkness. Villa Cella Bella makes full use of these spectacular surroundings, garnering viewpoints from the infinity pool, love nest (think classic Bali photo of girl posing in a wicker shape), rope hammock, outdoor showers, private balconies. I mean you name it, this villa's got it… or soon will. There's every reason the Airbnb title of this place includes the word 'insta-worthy'.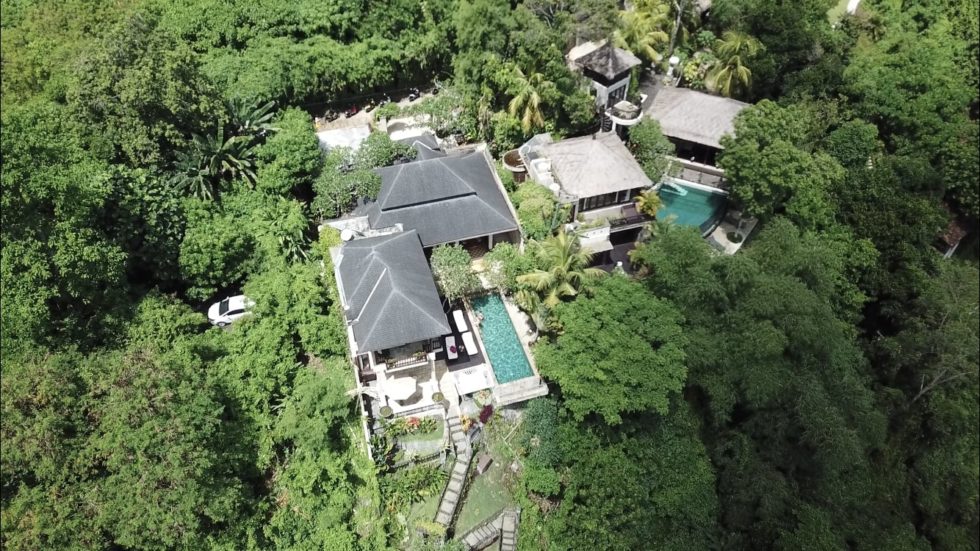 The minute you walk through the wooden carved doors, the expanse of this place greets you with the sound of cicadas and smell of incense. The generous and lovely Balinese staff offer you cold towels, a fresh coconut and hang a garland of marigolds around your neck. (Marigolds are everywhere in Bali and hold great significance in Bali Hinduism as the flower associated with the supreme God, Sang Hyang Widhi Wasa). The communal area you first step into is roofed, but otherwise completely open to the elements. the open walls allow for the flow of fresh jungle air and jungle sounds. It also means your eyes are instantly drawn to the sparkling edge of the infinity pool and jungle vistas beyond that. Villa Cella Bella somehow perfectly allows you to enjoy the jungle life without sacrificing comfort and even luxury.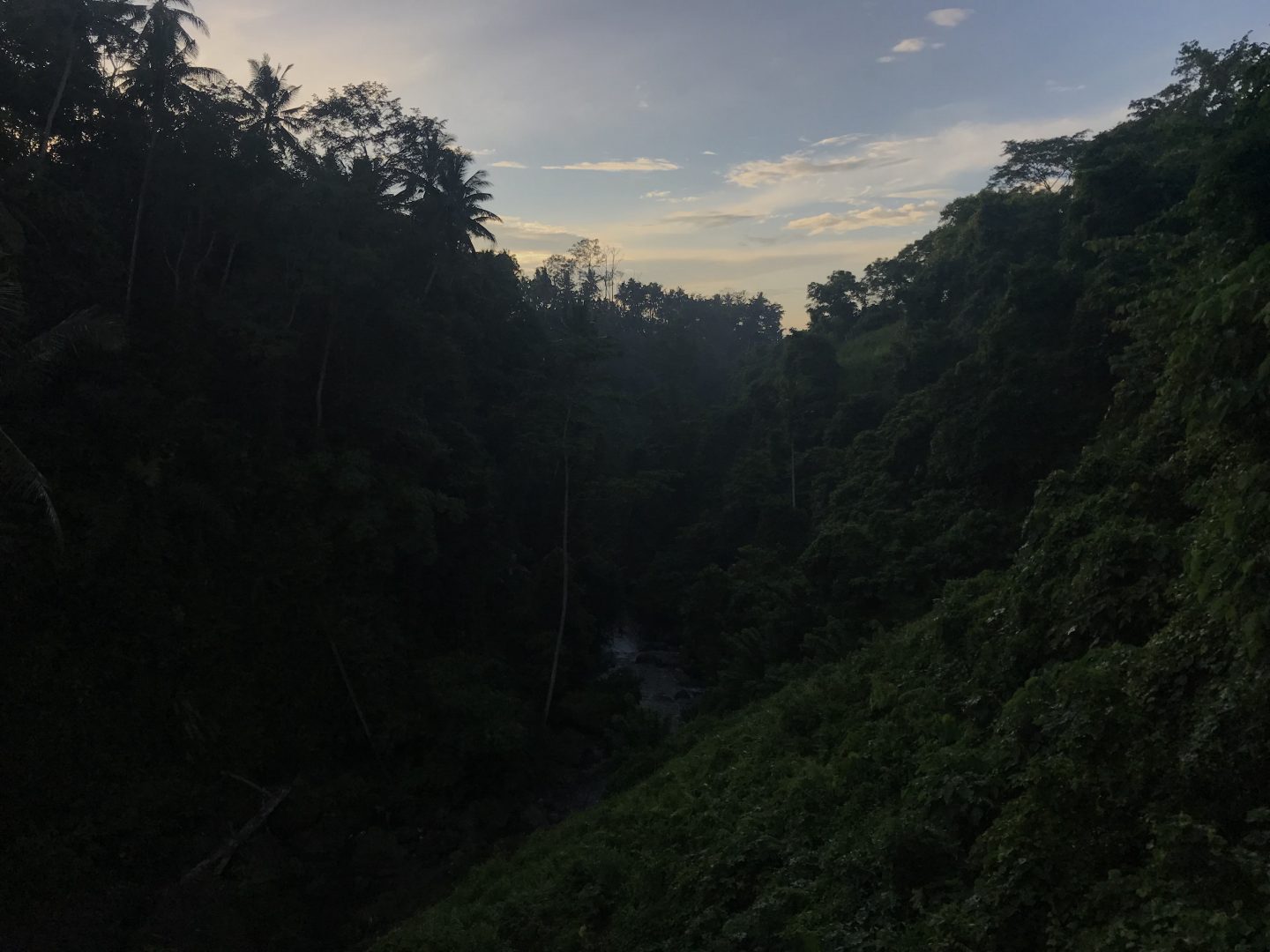 We were fortunate enough to stay in three out of four of this villa's rooms. The 'Epic Estate', 'Luxe Estate' and 'River Villa'. I can't even begin to choose a favourite room… each has it's own special character and perk.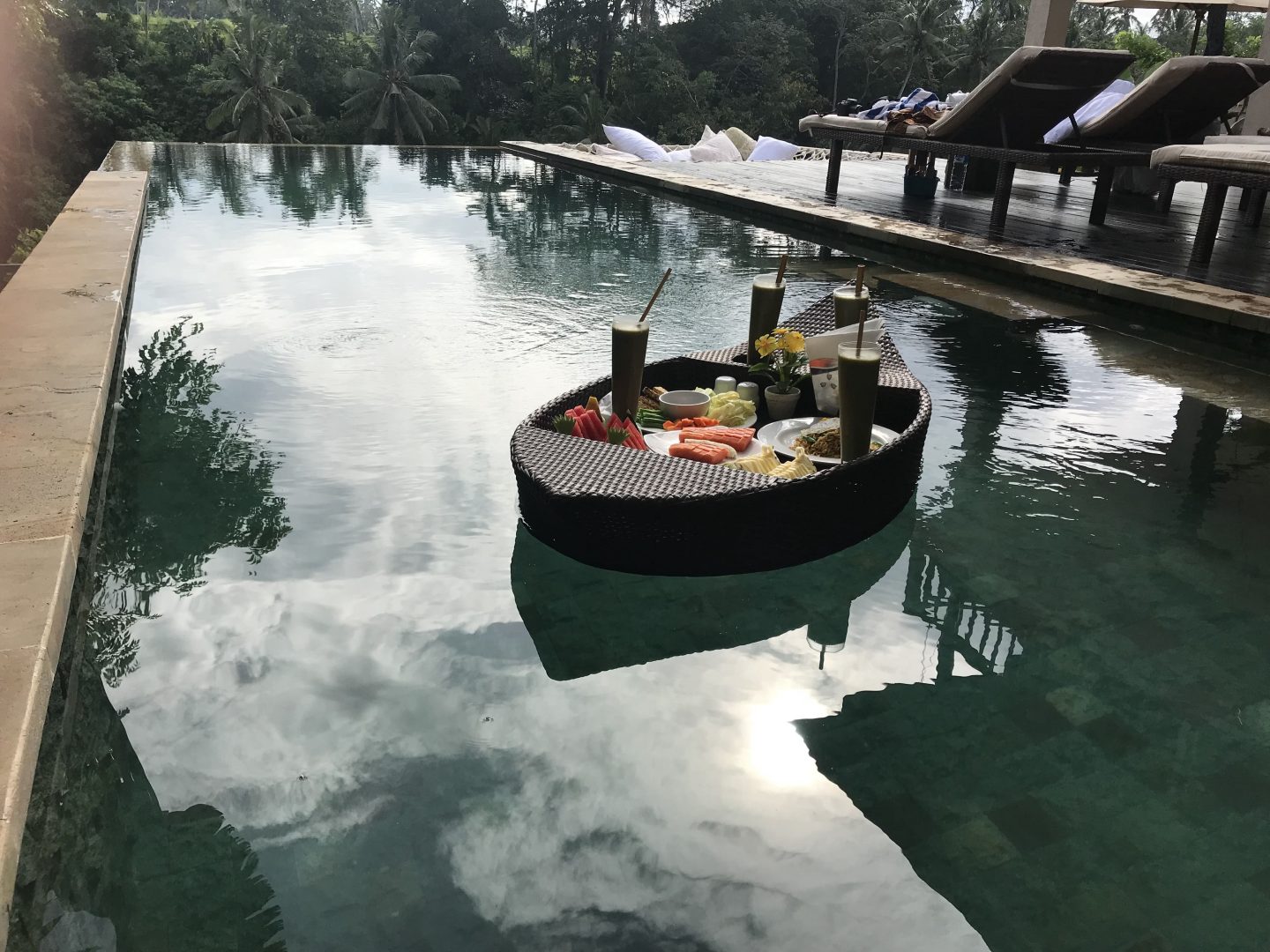 The Epic Estate allows you to pretty much roll out of bed into the pool, it's so close. Or if a morning swim isn't your thing, maybe a morning shower amidst the jungle is. This room offers a waterfall shower head amongst the giant leaves of the jungle… dreaaammmmm.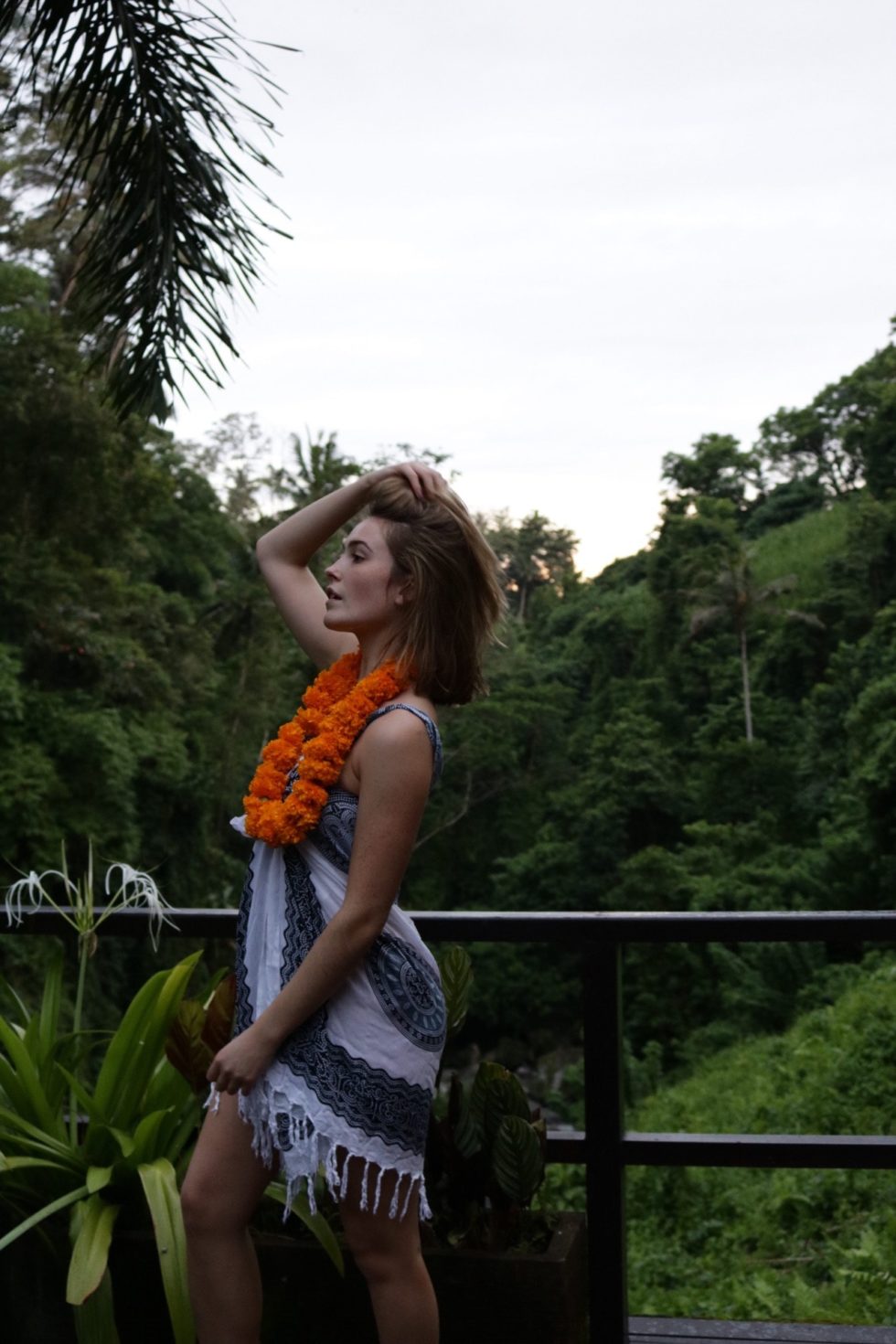 The Luxe Estate, (or the 'Princess Room' as we like to call it) sits at the top of the villa meaning it's private breakfast balcony allows for possibly the very best views of the jungle. This room also has the biggest bath tub I've ever seen… we had a bath together and could probably have fit at least another person comfortably.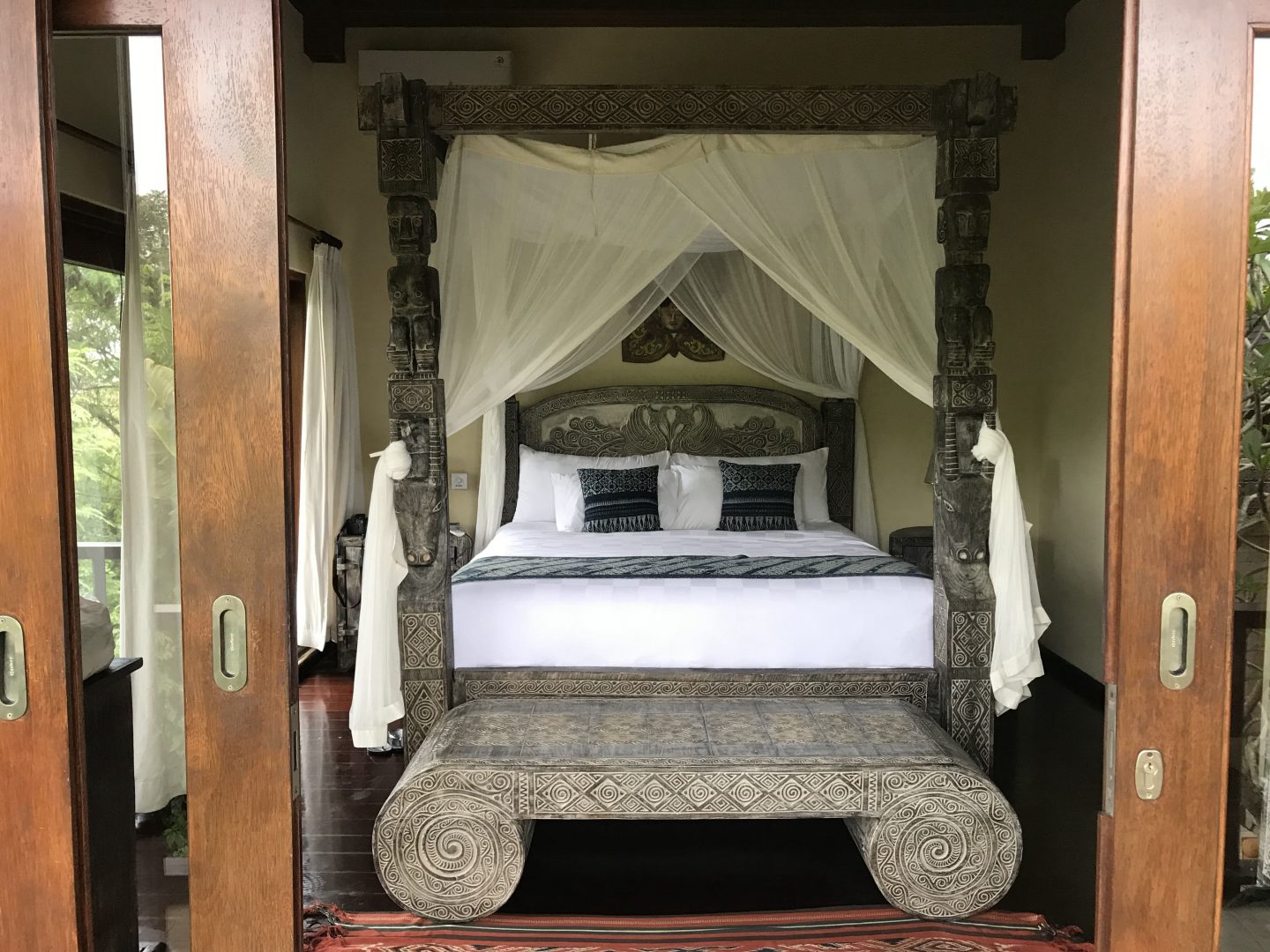 The River Villa is slightly different as it sits alone, several million steps down the valley. (Okay that's obviously an exaggeration, but climbing those steps is like a mountain hike in itself… no need for morning workouts here!) In this room you're truly living amidst the jungle life. When we slept here, we fell asleep to the sound of, what we call the 'F-you' bird. It honestly sounds like it's swearing at you every time it opens it's beak. The River Villa has it's own decking and private pool, so is absolutely perfect for a little nudey-sunbathing and skinny dipping. That said, it is directly across the valley from the washing pools of an ancient temple that's over 1000 years old. So you probably won't be the only naked bodies around!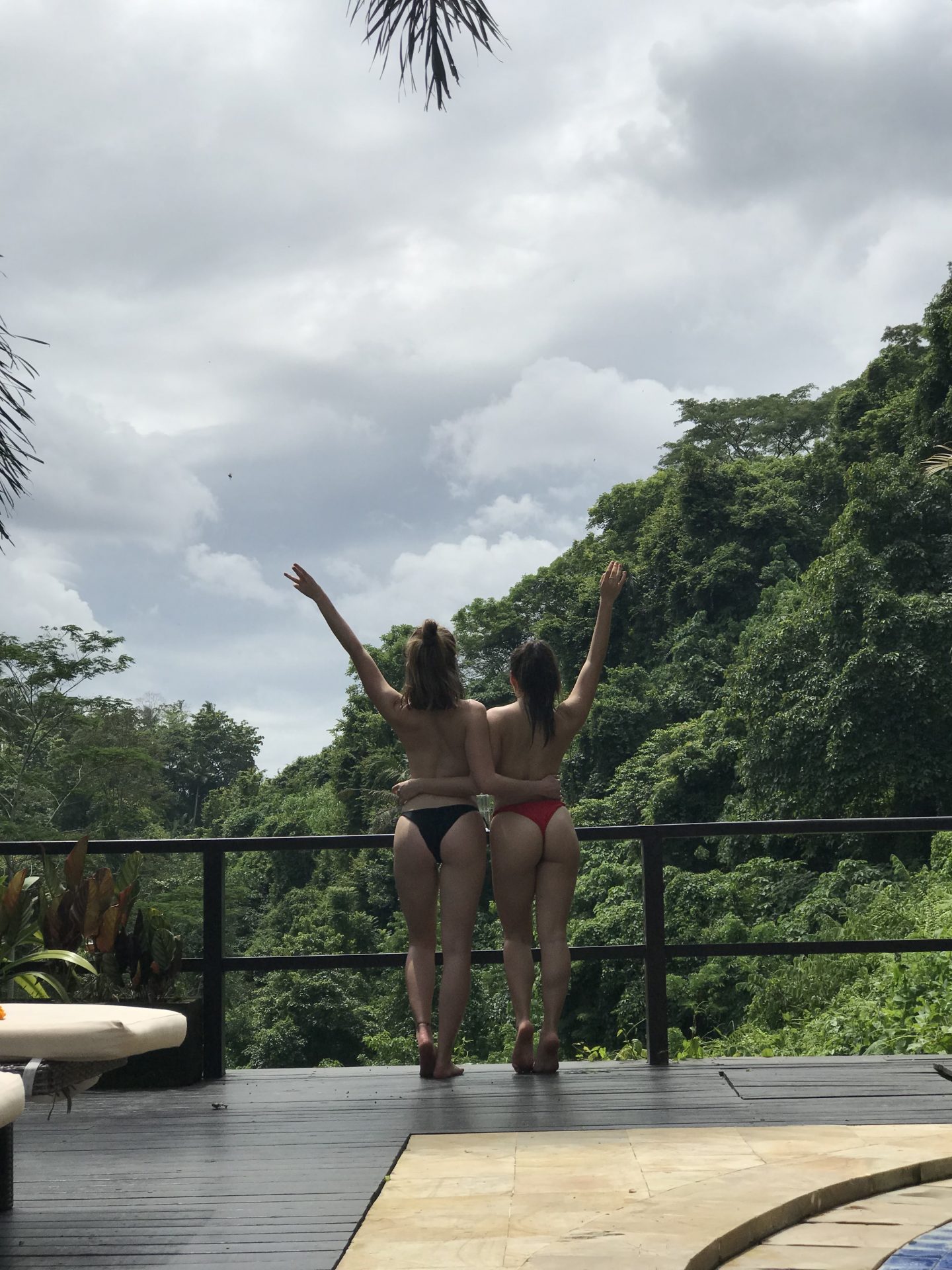 Speaking of pools, we were treated to a huge breakfast spread that floated out on a boat across the infinity pool… I mean this is what Insta dreams are made of. Each morning a breakfast of fresh fruits, smoothies, local noodle and rice dishes, etc can be served to you wherever you wish to eat. The wonderful staff here are so generous and welcoming, forever asking how they can help. I truly feel this is the culture of the Balinese people. To give generously and prioritise happiness of others. This is the kind of open and welcoming community that can be achieved when the belief in Karma is widespread and strong. I feel the UK can learn a great deal from this culture to be honest.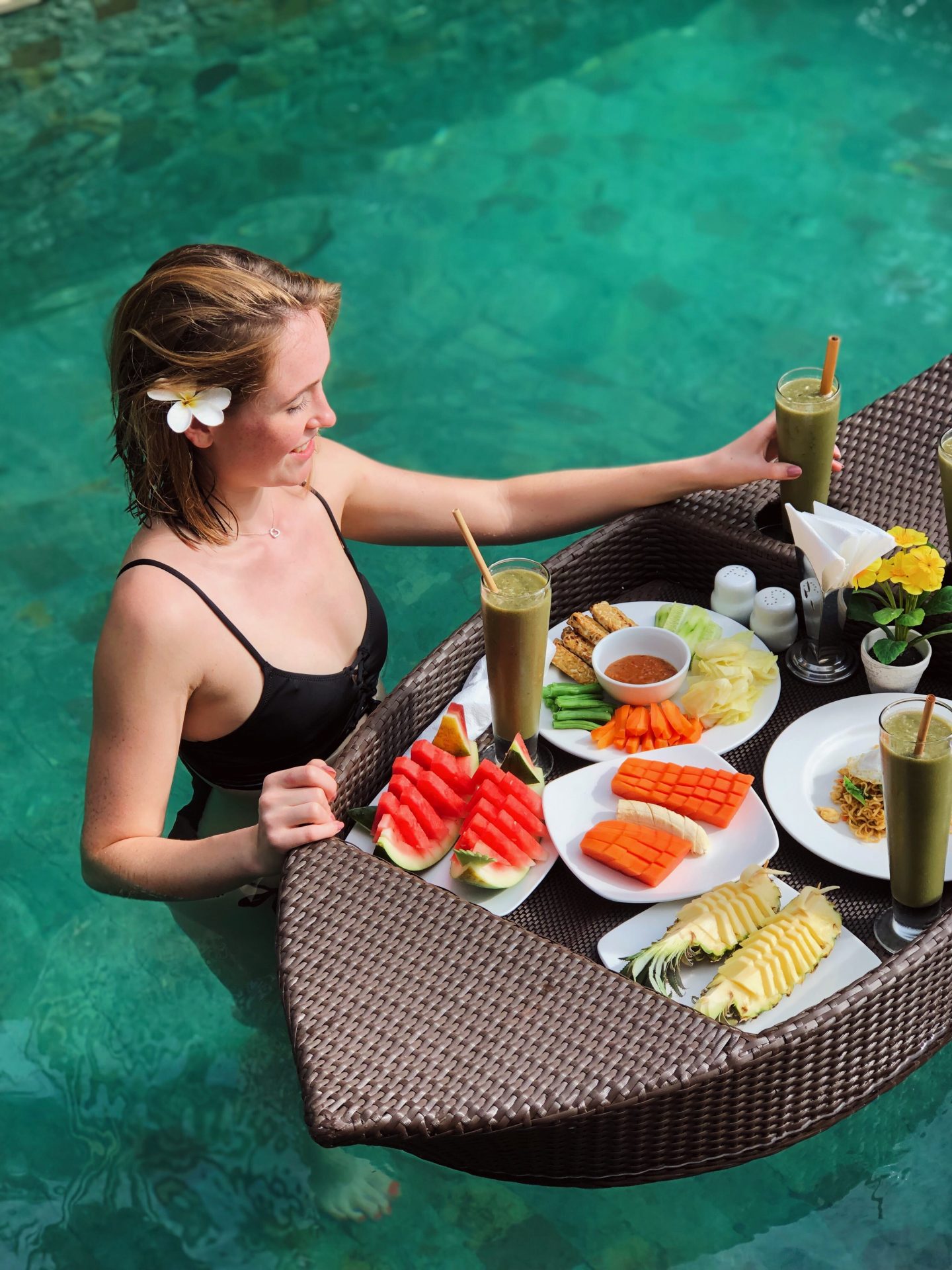 Villa Cella Bella is paradise. A heart of generosity, natural beauty, elegant style, luxury, fresh food and Instagrammability. What more can us millennials ask for!?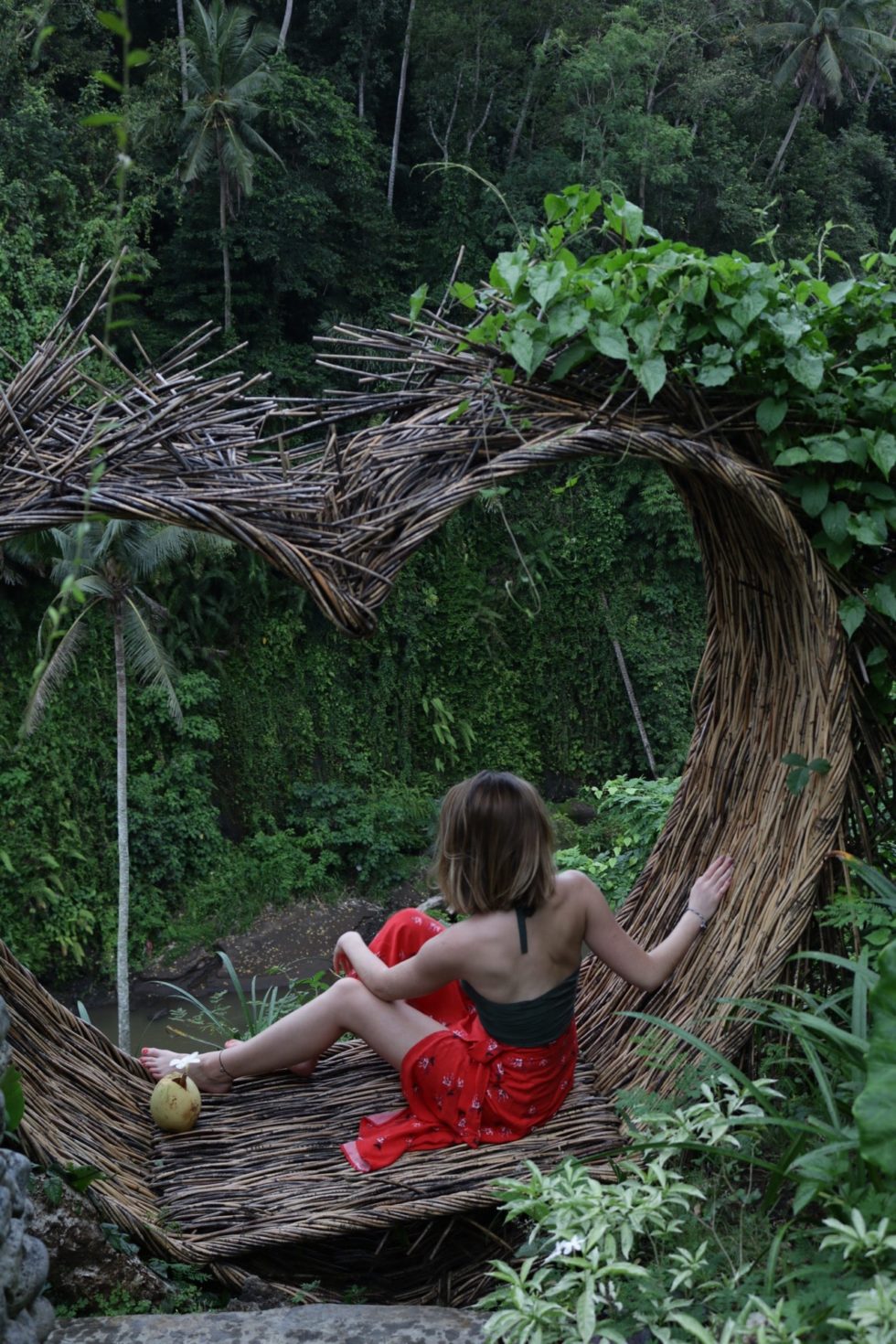 We're continuing our time in Ubud for a little longer than we originally thought, because we've both so completely fallen in love with it. So I'll write up my Ubud highlights for you guys in due course.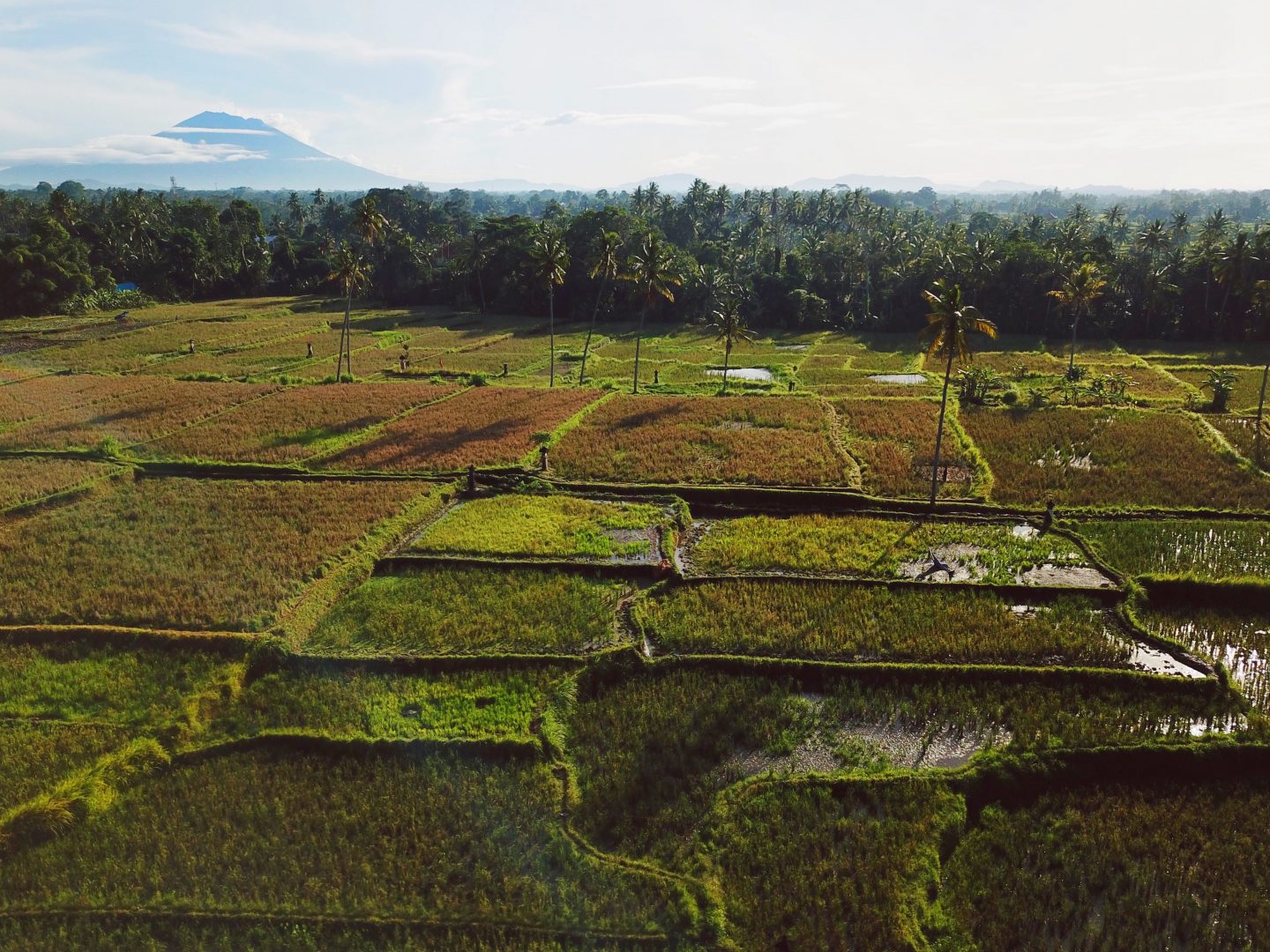 For now, selamat tinggal [goodbye] from Bali!
A.x
Disclaimer: Our stay at Villa Cella Bella was very kindly gifted to us in exchange for content creation.