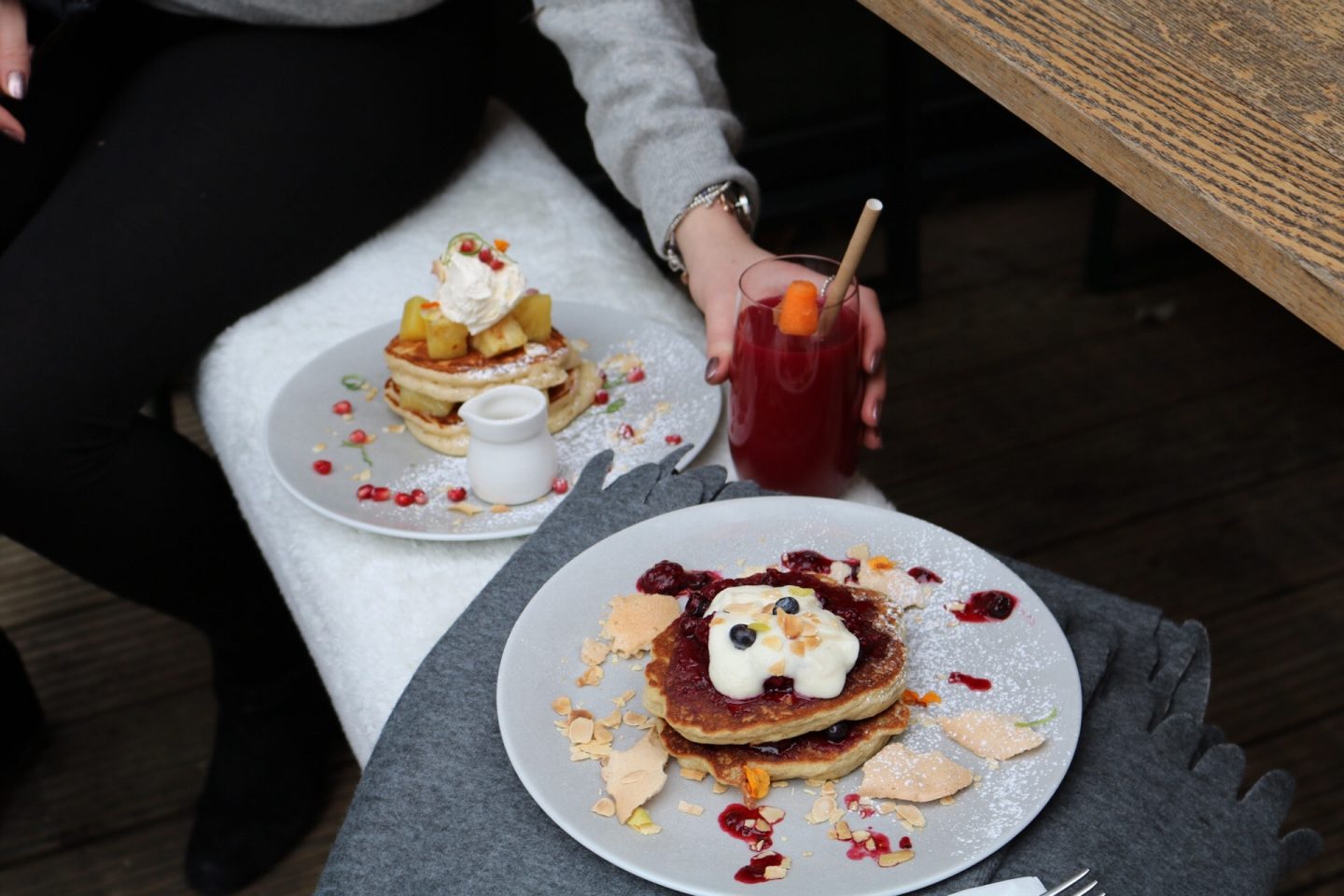 Reading Time:
5
minutes
I can't say I'm much of a Taylor Swift fan, but on the 3rd of January 2019 I was indeed awoken by the sweet melody of "I don't know about you, but I'm feeling 22!!!" And the excited giggles of Elise, giddy with her plan for the day ahead.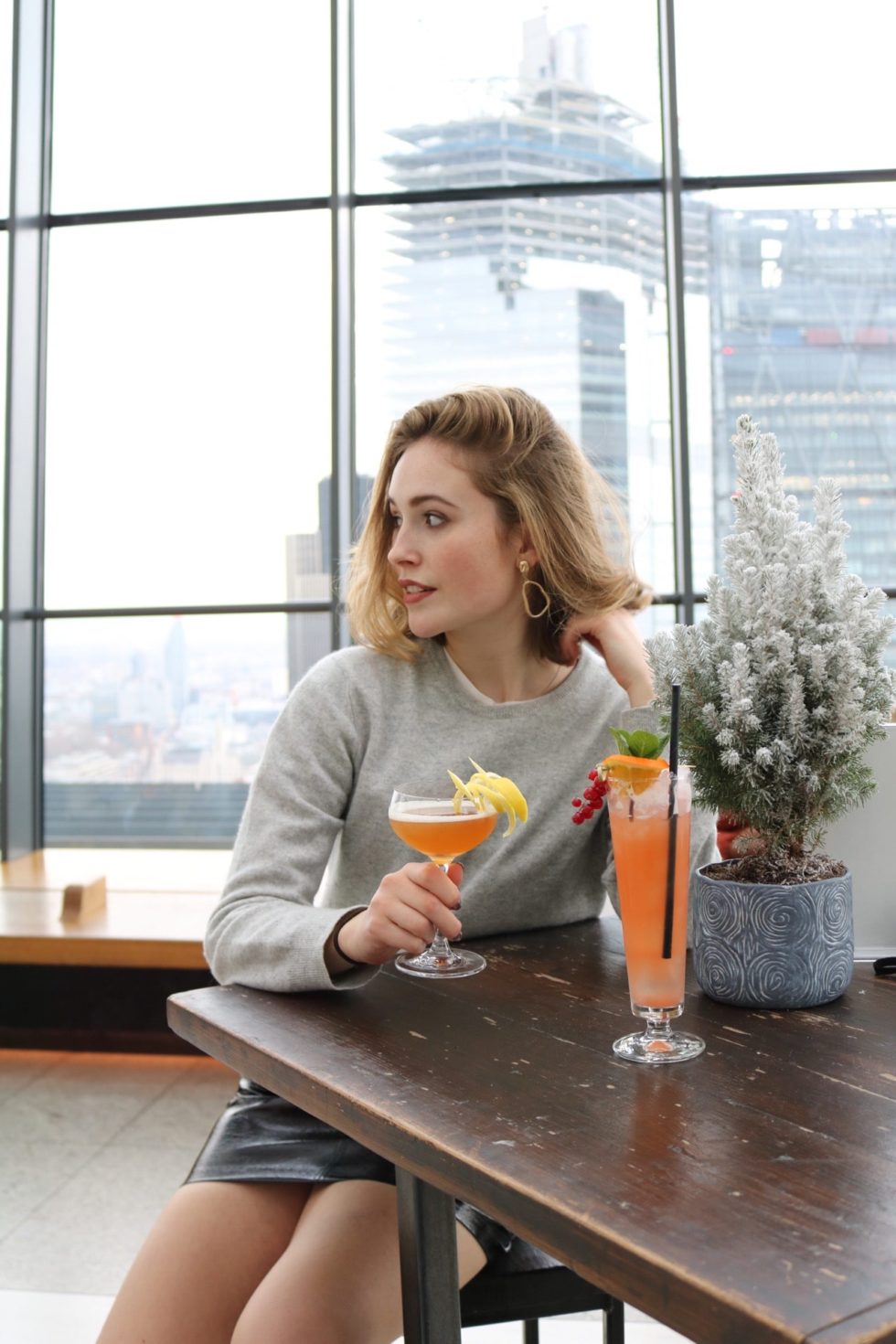 Elise and I are pretty much the same person in many ways, so I felt pretty chilled about leaving the plans for my 22nd down to her to arrange… I also LOVE surprises. This day was certainly full of those; the boujiest, most full-on itinerary of Instagrammable activities. My perfect day (and Elise's too, I believe!)
I thought I'd just write out said itinerary for any of you looking for inspiration for ways to treat someone, or to celebrate something in The Big Smoke. I would like to disclaim in advance, that being the super-organiser she is, Elise managed to secure collabs for every element of this day. So a big thank you to all those who hosted us for my birthday, it was a truly special 22nd.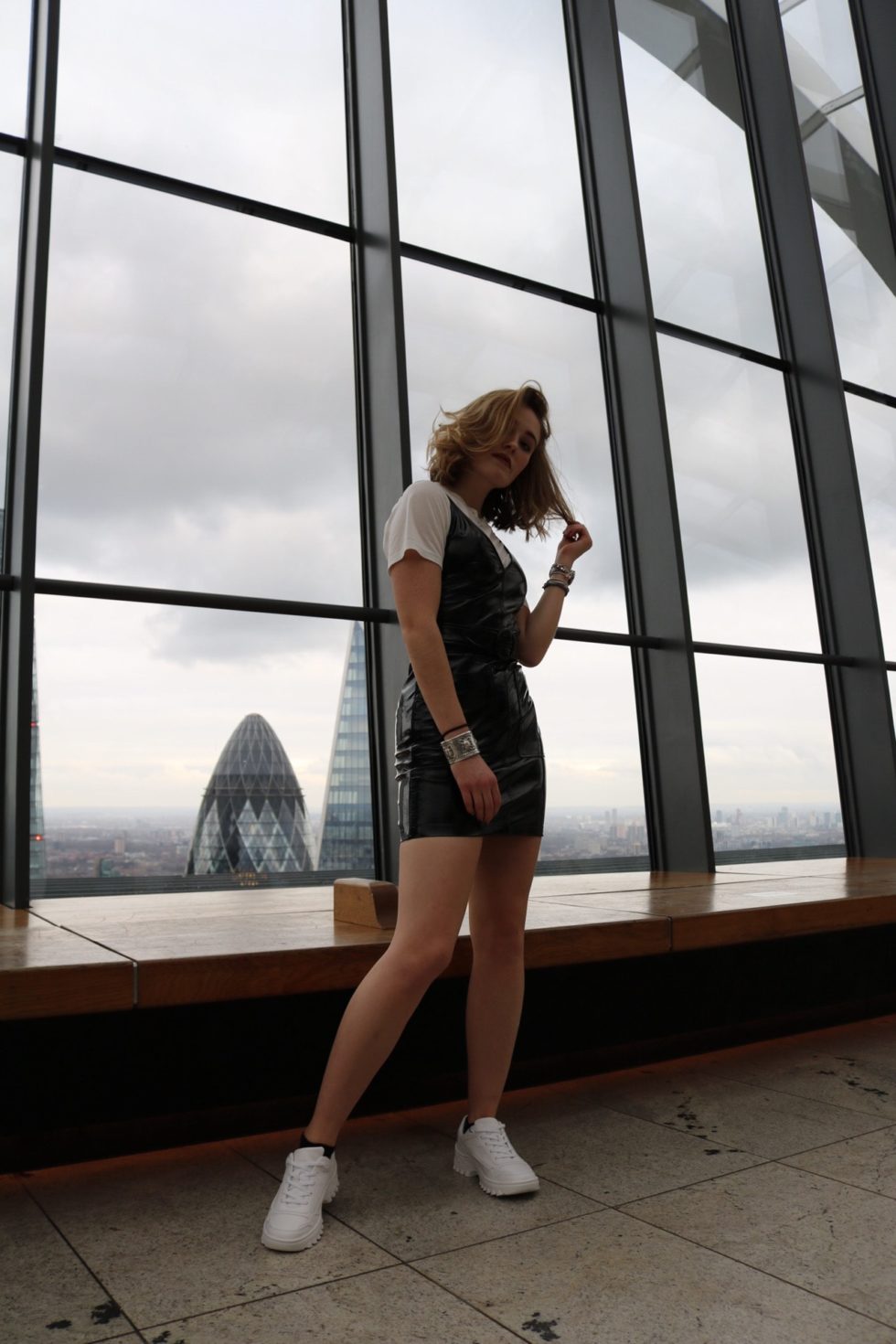 Anyway, without further ado… let's get into the boujiness (my current favourite word, if that wasn't already clear).
Surprise #1 – Manicure in Fitzrovia
We headed across the city to Fitzrovia (how much does that sound like a magical land from a fairytale!?), the home of Le Fix, Natural and Organic Beauty Bar. Ohhhhhhh this place ticked all the Instagrammable boxes: marble surfaces, minimalist decor, plants, Lightbox sign, copper lamps, you name it. Le Fix specialises in premium quality, toxic free, organic certified, vegan and cruelty free cosmetics and treatments.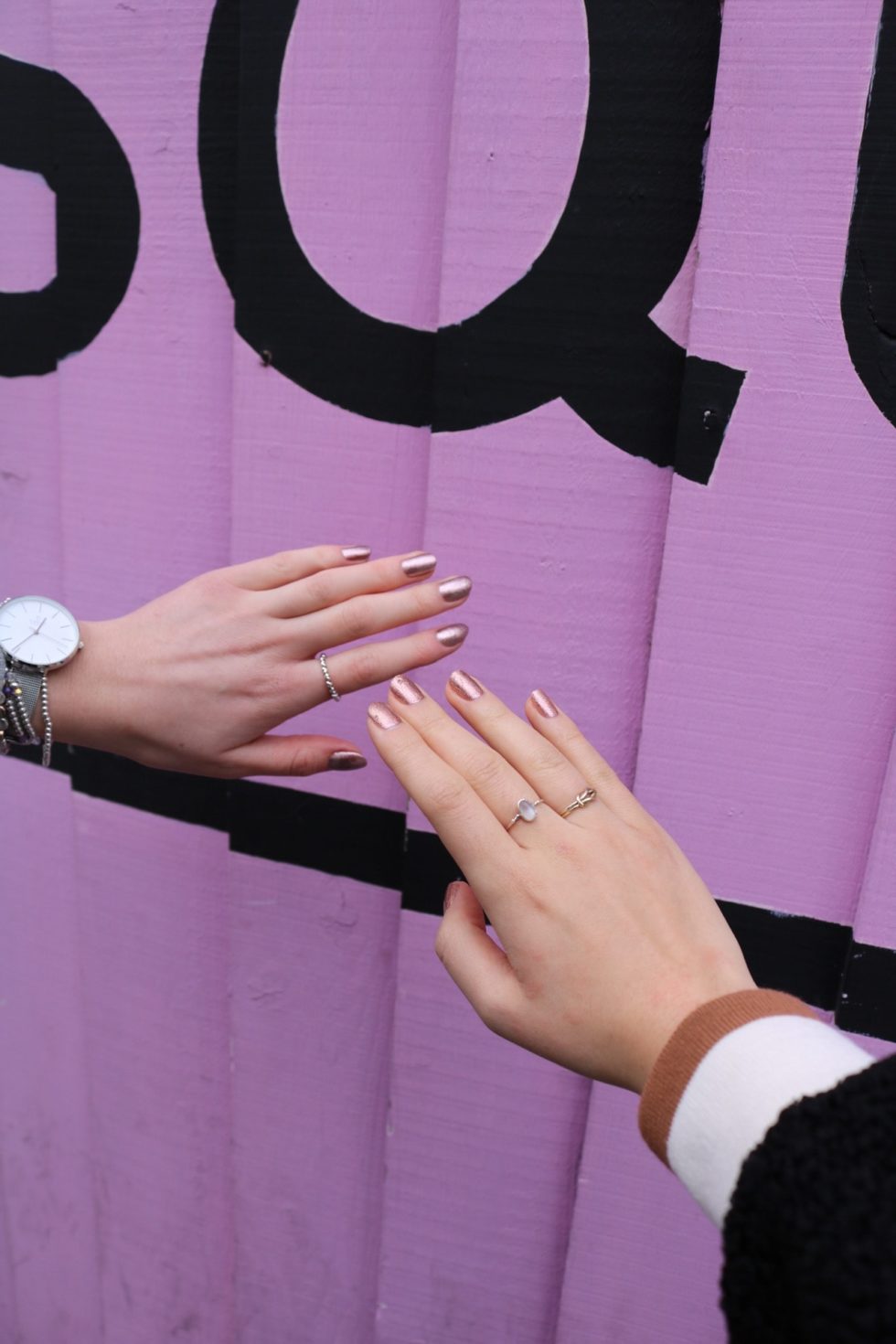 Basically, it's just pretty great both for you and for the planet. Elise and I were treated to a lovely vegan shape & paint manicure (that said, even their gel/shellac treatments are vegan). Of course we both opted for matching sparkly rose gold and, 2 weeks on, they were still going strong. The girls at Le Fix were sooo sweet, and it was the perfect way to relax and work up an appetite ready for brunch. (Lol, obviously I already had an appetite… I don't need anything to work one of those up).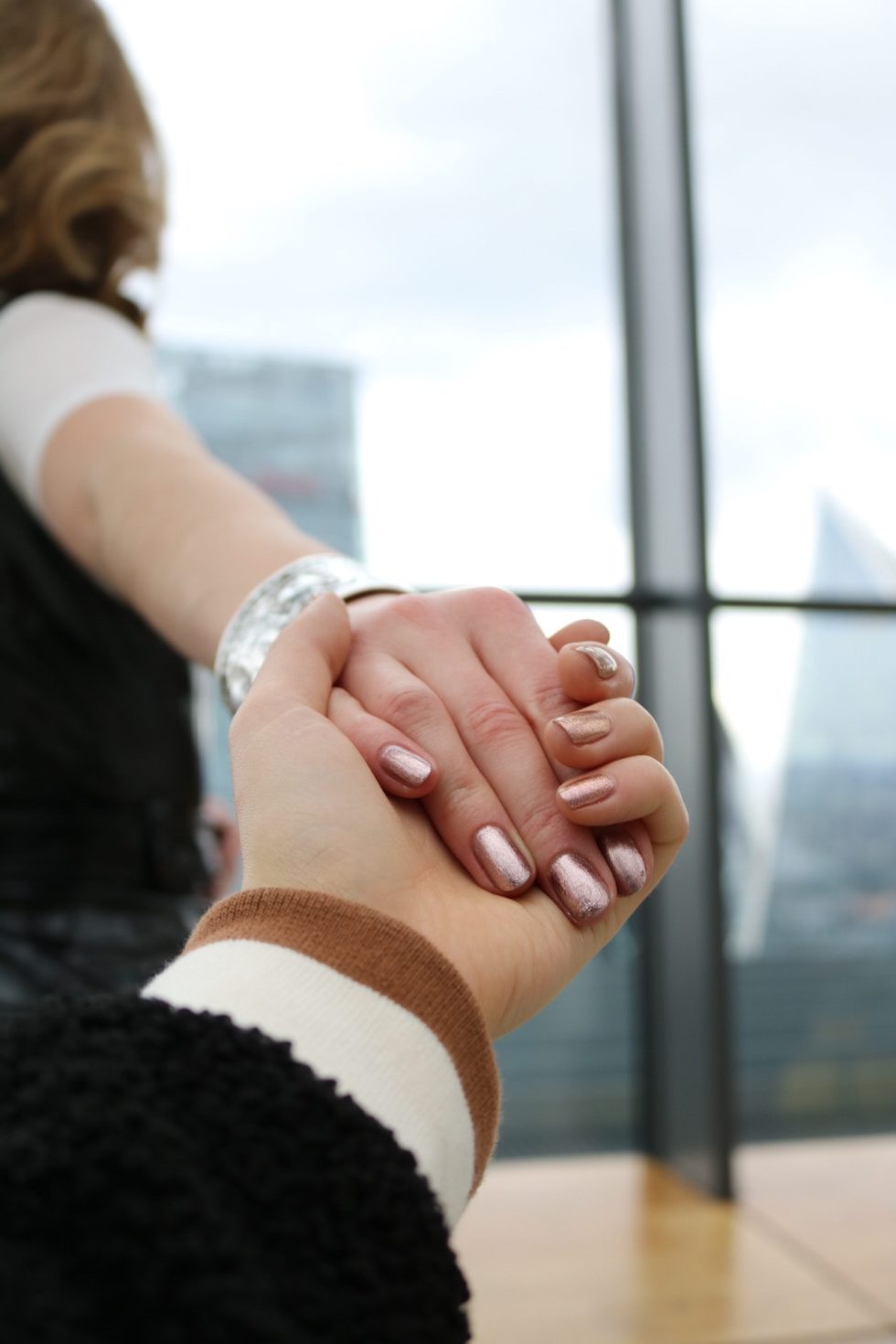 Surprise #2 – Pancakes at Borough
I'm a pancake fanatic. Ever since I was really young, my mum used to make us crêpe dinners with cheese, spinach and ham followed by a pudding crêpe of choc, raisins, ice cream and banana… carb and sugar overload. (Heaven.) So Elise knew she was hitting the nail on the head when selecting Where The Pancakes Are for my birthday brunch.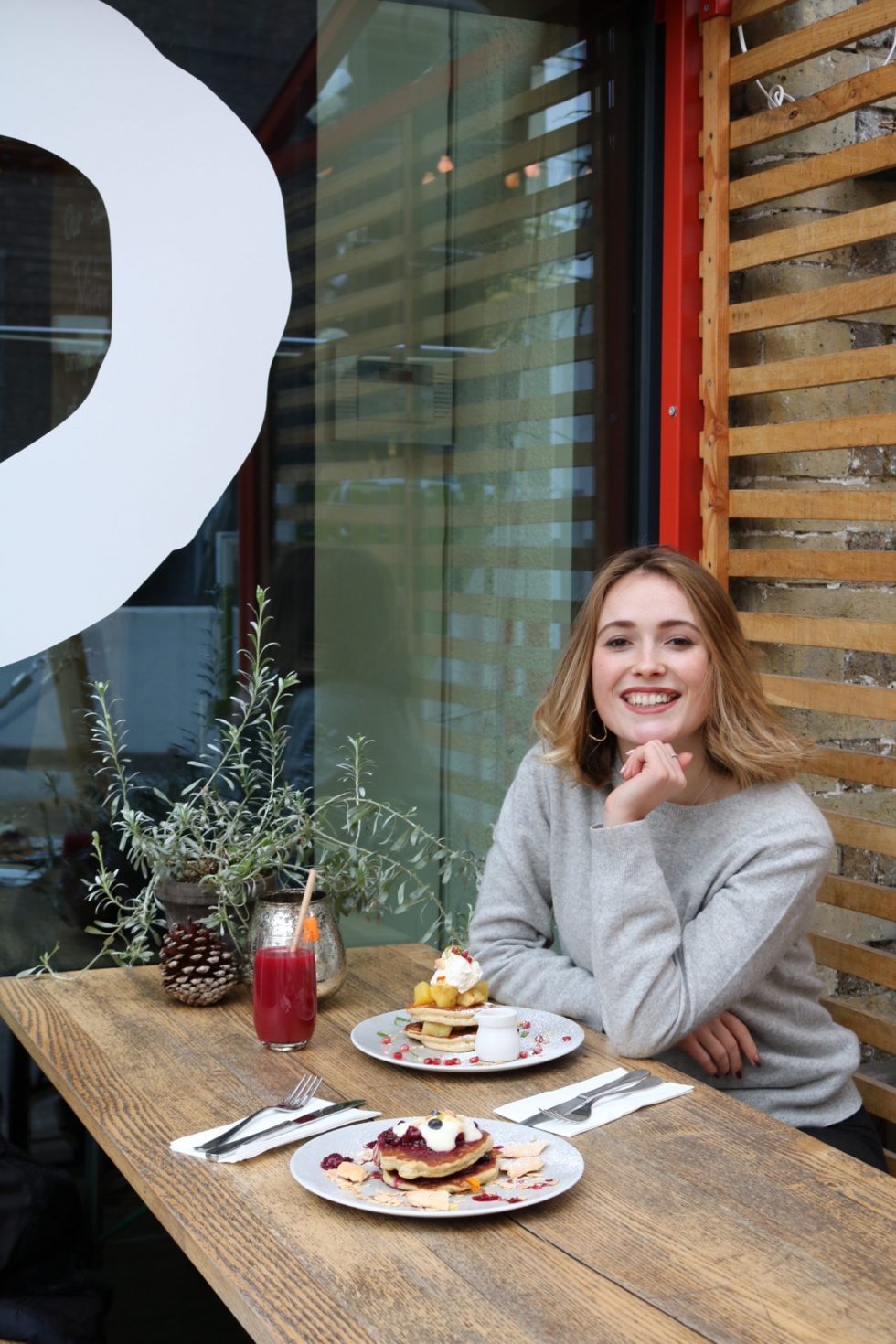 Trust me when I say this menu is extensive. A pancake-only menu could well be limiting, but the boundaries are pushed here. Drawing inspiration from other breakfast classics like Eggs Benedict, avocado toast, Welsh Rarebit… to the more traditional pancake ensembles of bacon n maple syrup, berries or simple choc and banana. There are also plenty of gluten free and vegan options.
I opted for the 'hummingbird' and Elise munched her way through vegan 'forest berries'. Seriously good, and kept us going through a long day filled with coffee and cocktails.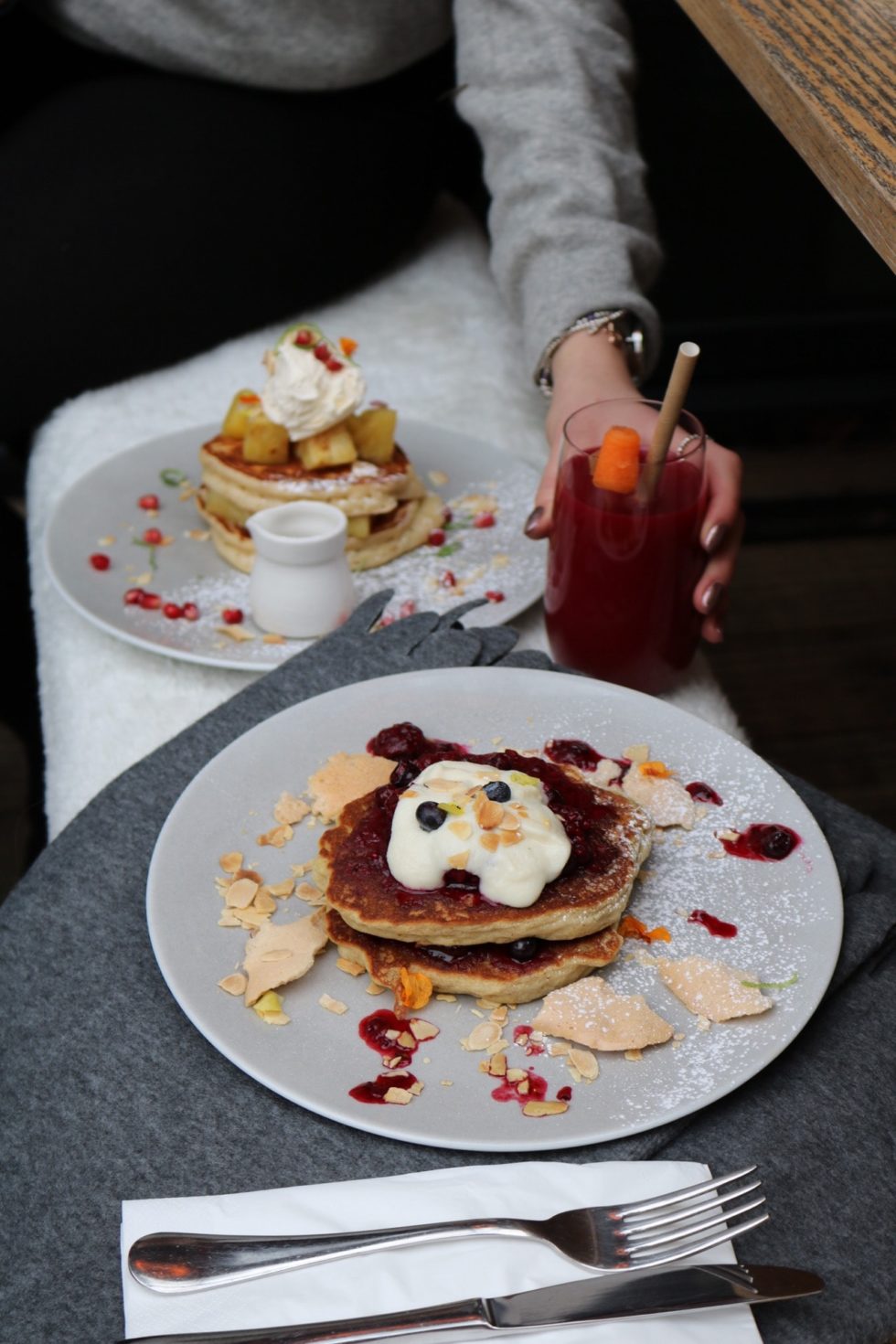 Surprise #3 – London's Garden in the Sky
Otherwise known as the Sky Garden in The Walkie Talkie Building (boring actual name: 20 Fenchurch). This place is honestly something else…. exactly as it says on the tin; it's a garden in the sky. But better than that, it's a garden in the sky with amazing cocktails. If you're one for the old 'Gram, this is a must visit (plus its free, so go!)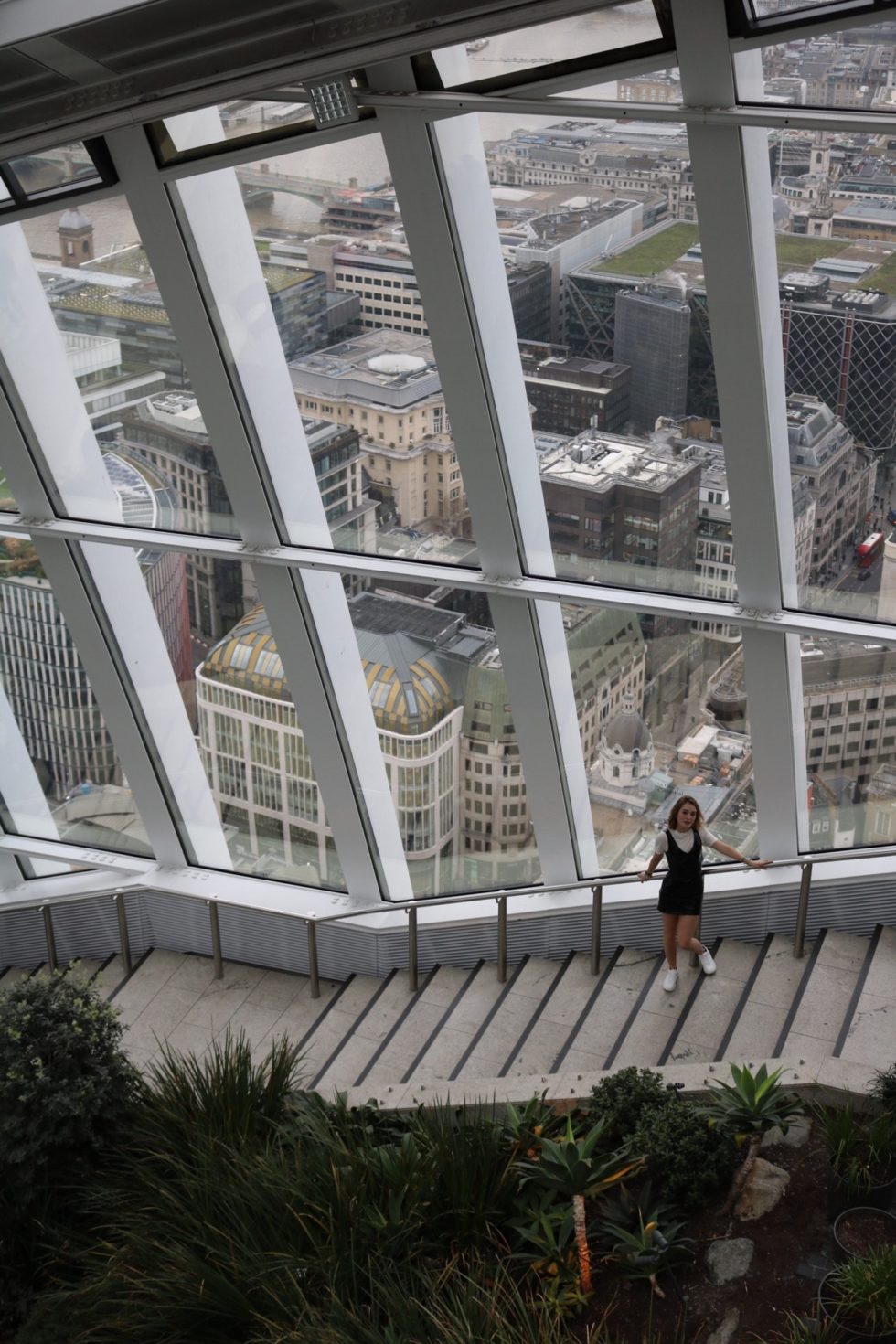 With prime views of London's urban skyline, starring The Shard on one side and The Gurkhin on the other, contrasted with the lush green of exotic plant life, the Sky Garden offers photo opportunities like nowhere else. Warning though… it's freezing! I had many stares, not simply due to the giant camera we were shooting each other with, but also due to my winter-pale, goosebumped, bare legs. Bad plan.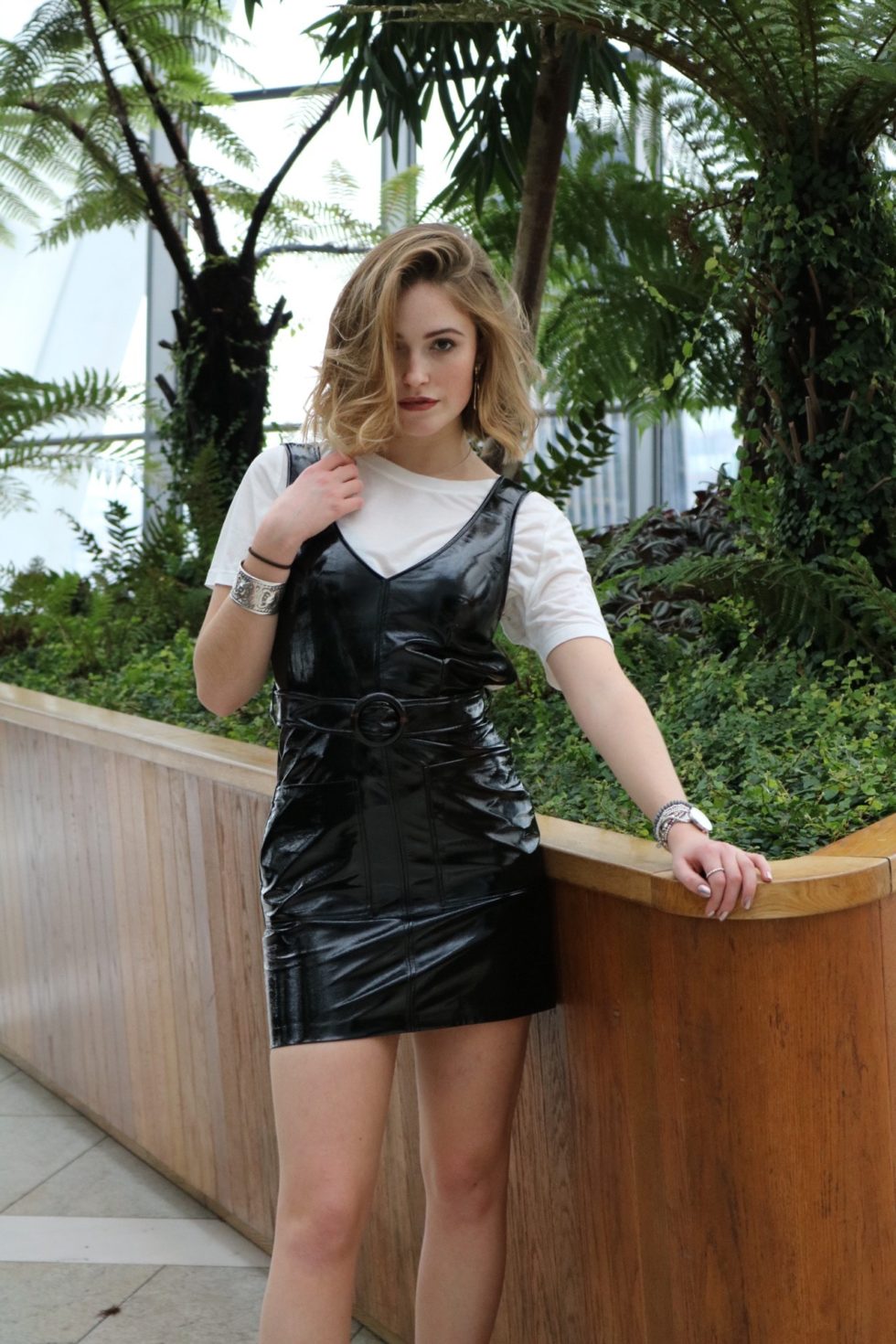 There were two Italian barmen who made us their own personal signature cocktails, and the day drinking began.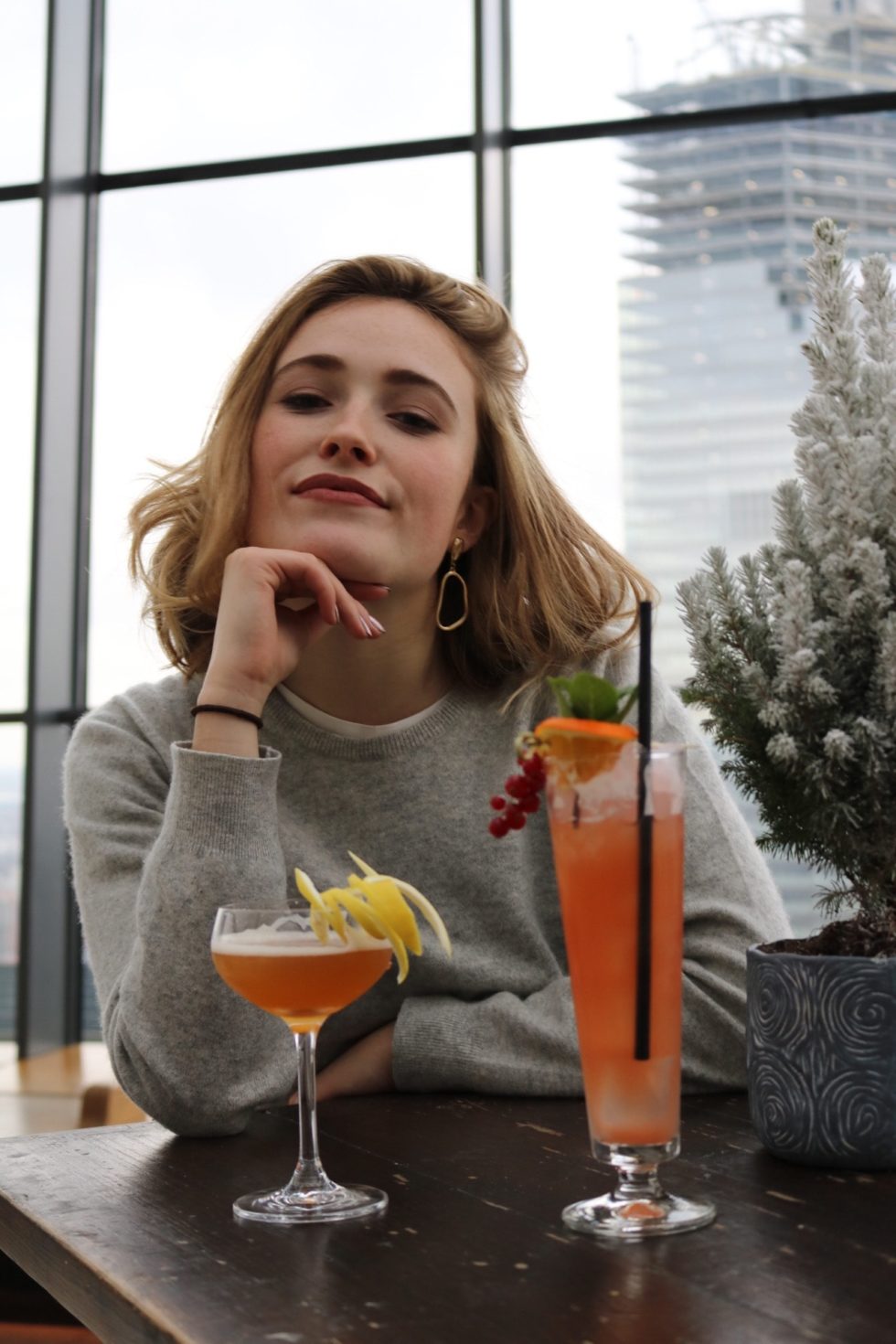 Surprise #4 – London's Skyline By Night on Southbank
After a brief recovery coffee, we continued the theme of rooftop bars and headed over to 12th Knot at The Mondrian. By this time it was getting dark and we were surrounded by the glowing lights of London at night, reflected and sparkling off the Thames. I find cities at night to be so magical, none of the ugliness is visible and everything seems full of mystery and sparkle.
12th Knot is pretty fancy, so naturally I loved it. We sipped on a bottle of vino and munched through a fairly large bowl of posh olives, all the while pretending to be the kind of person who can actually afford to such a thing on the reg. We can't. But for a celebration, it was a really lovely treat of an evening.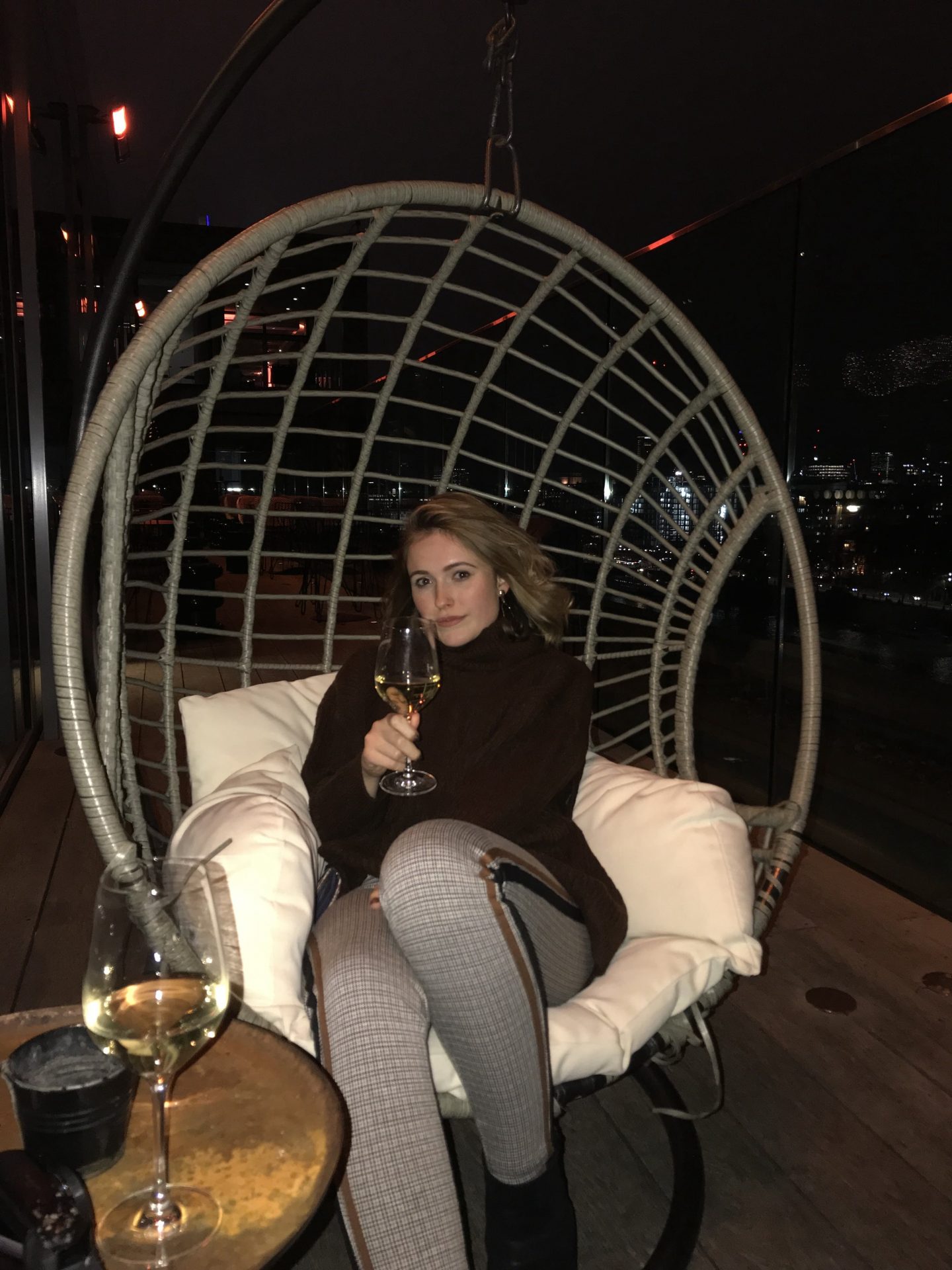 Surprise #5 – Dinner in Soho
Feeling slightly tipsy after an afternoon of cocktails, prosecco and wine, we made our way to the final surprise of the day… foooooooood. Elise had booked us in for dinner and cocktails at the Old Compton Brasserie in Soho. Having only opened in September of last year, the interior is still super fresh and stylish with eclectic wall art and an exposed industrial feel.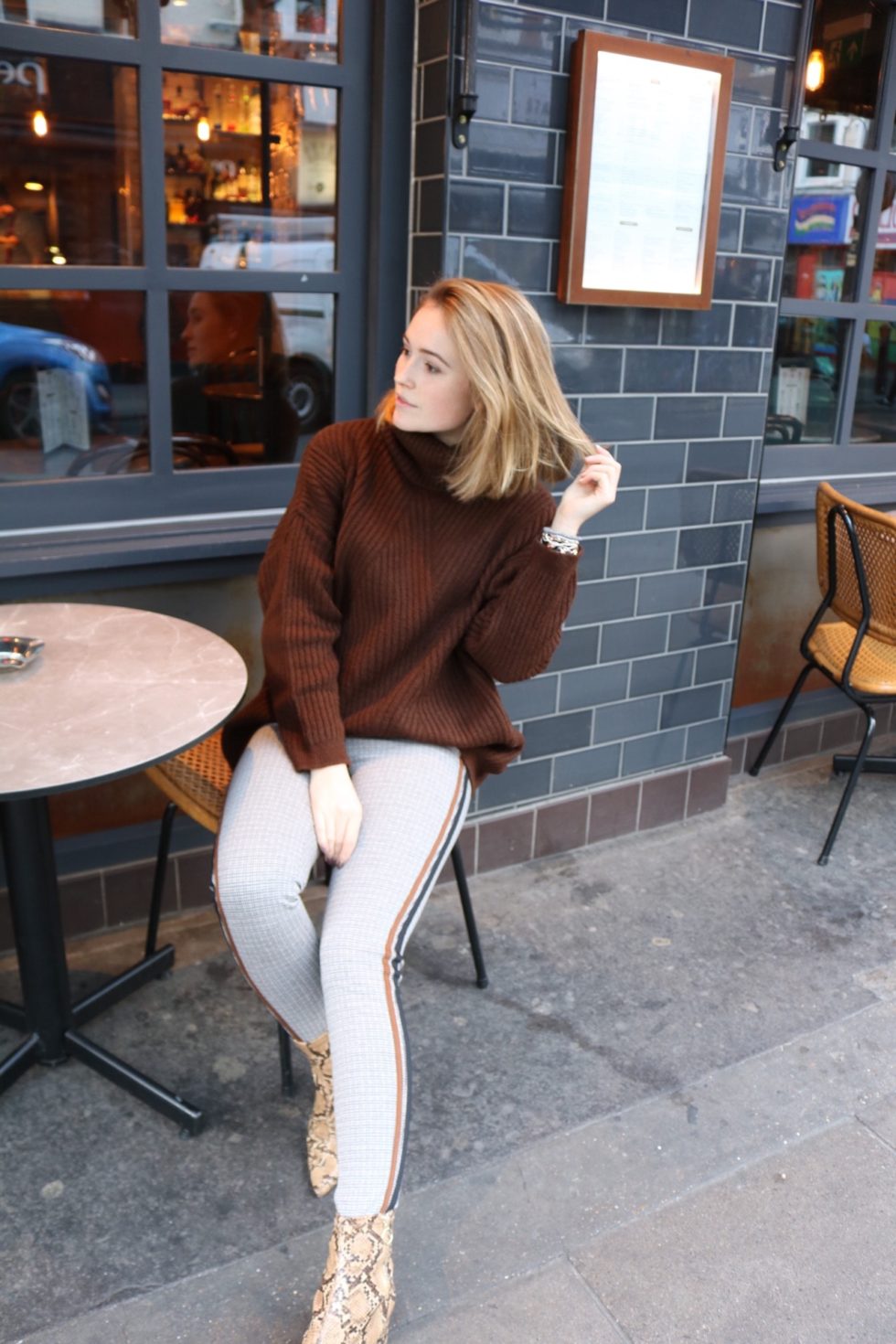 Ohhhh and the food… so very delicious! This is one of those menus which offers something for everyone. Old Compton Brasserie serve modern twists on British favourites, from fish and chips to truffle roast chicken, steak frites to wild mushroom risotto. Plus, their vegan and vegetarian options are pretty extensive for a restaurant that also serves steak.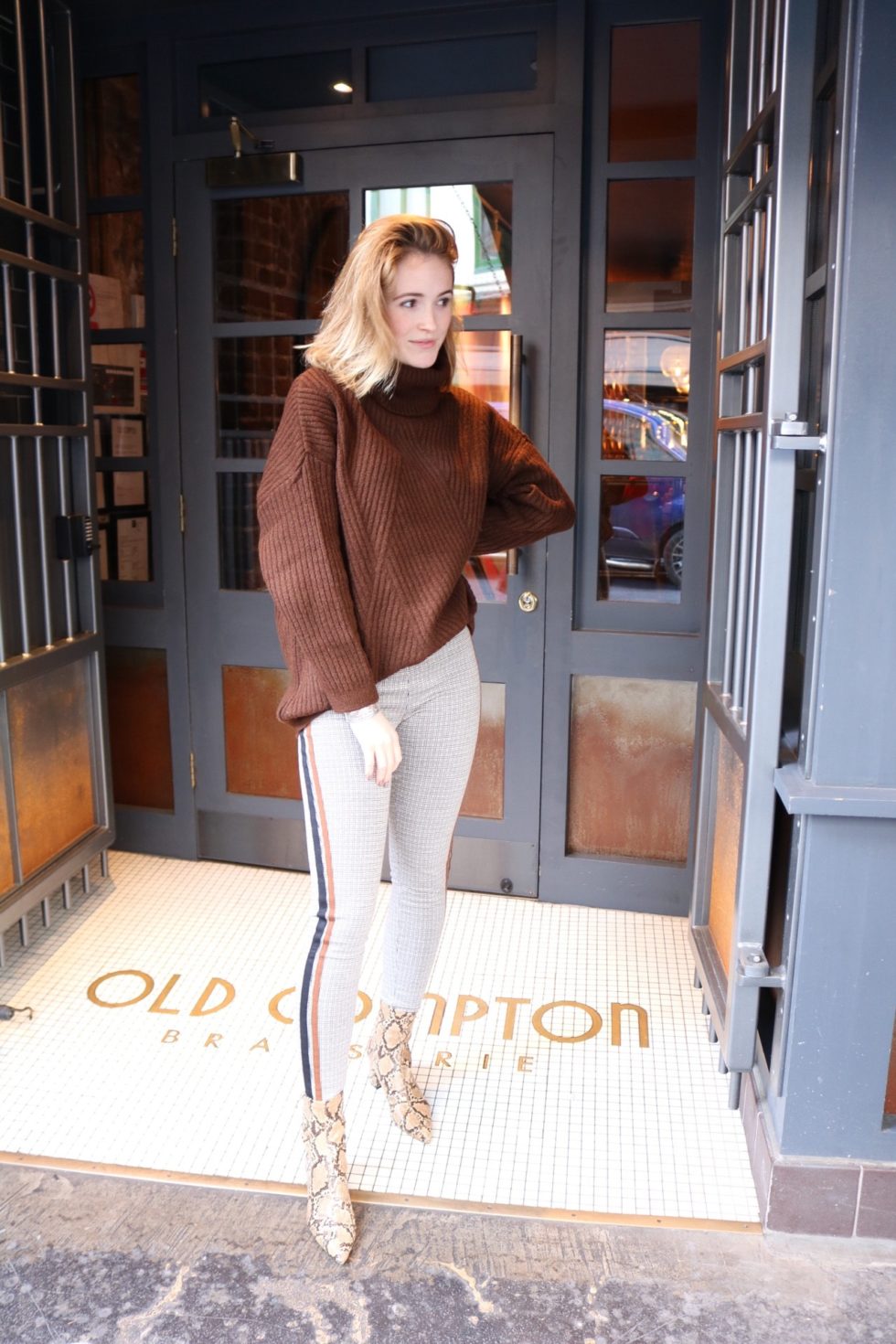 This was a wonderful end to a genuinely perfect day. The biggest thank you to Elise for making my 22nd so special… you went above and beyond, girl! And thank you also to all the places that so generously gifted us their hospitality.
Outfit Details: