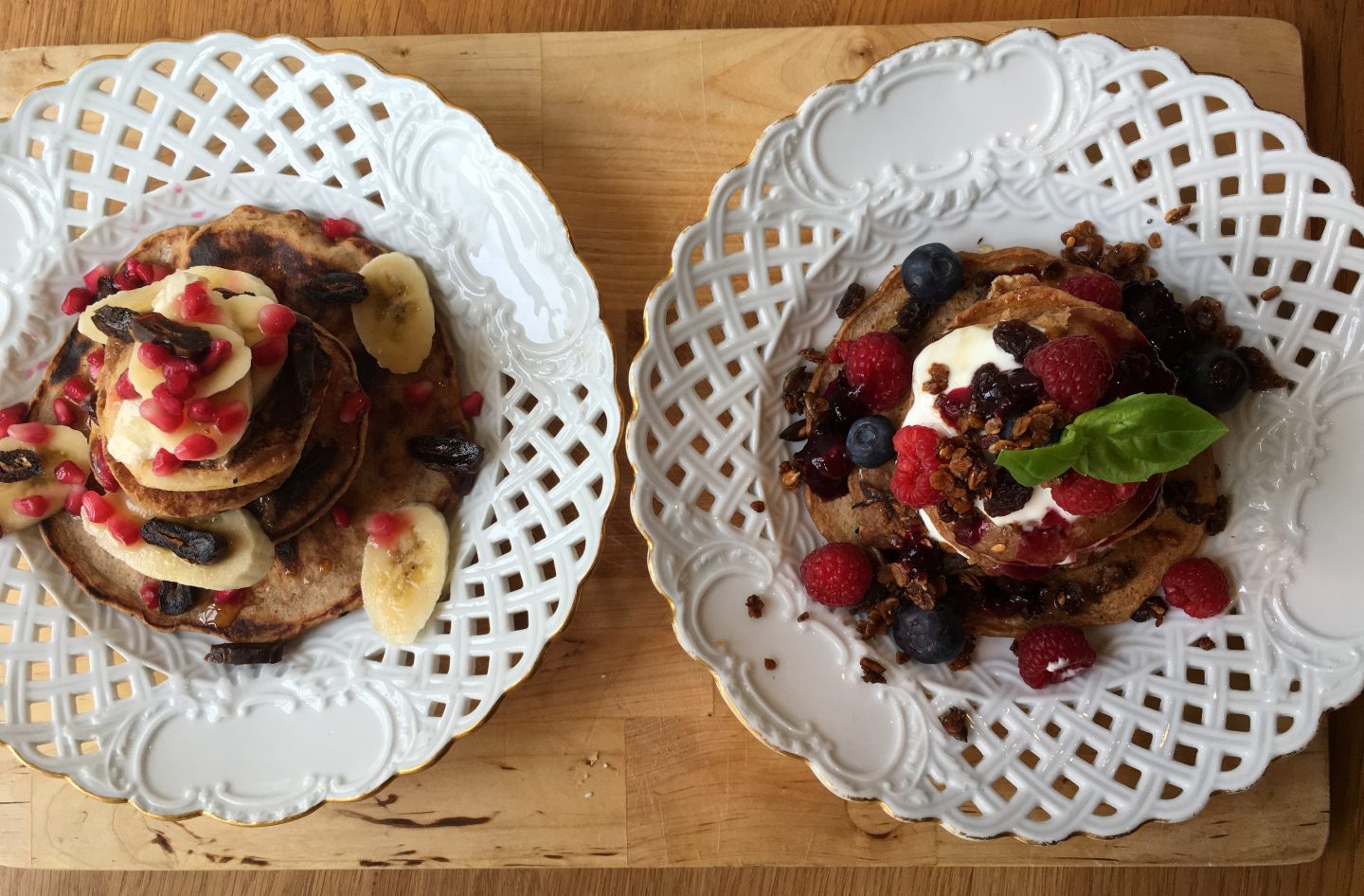 Reading Time:
5
minutes
Here it is again, one of the best days of the year in anybody normal's eyes. Pancake day is right around the corner and naturally I have been planning for weeks.
There's no point in offering any ordinary pancake post- I gave you several normal recipes last year. I also collaborated with Petite Elise to provide you with a vegan alternative for this fantastic form of food. I was in need of something new and inspired to offer as a pancake possibility to grace your tables this year. I did some research and discovered something massively exciting. (Or at least it was for me, anything pancake-related is obviously going to be!)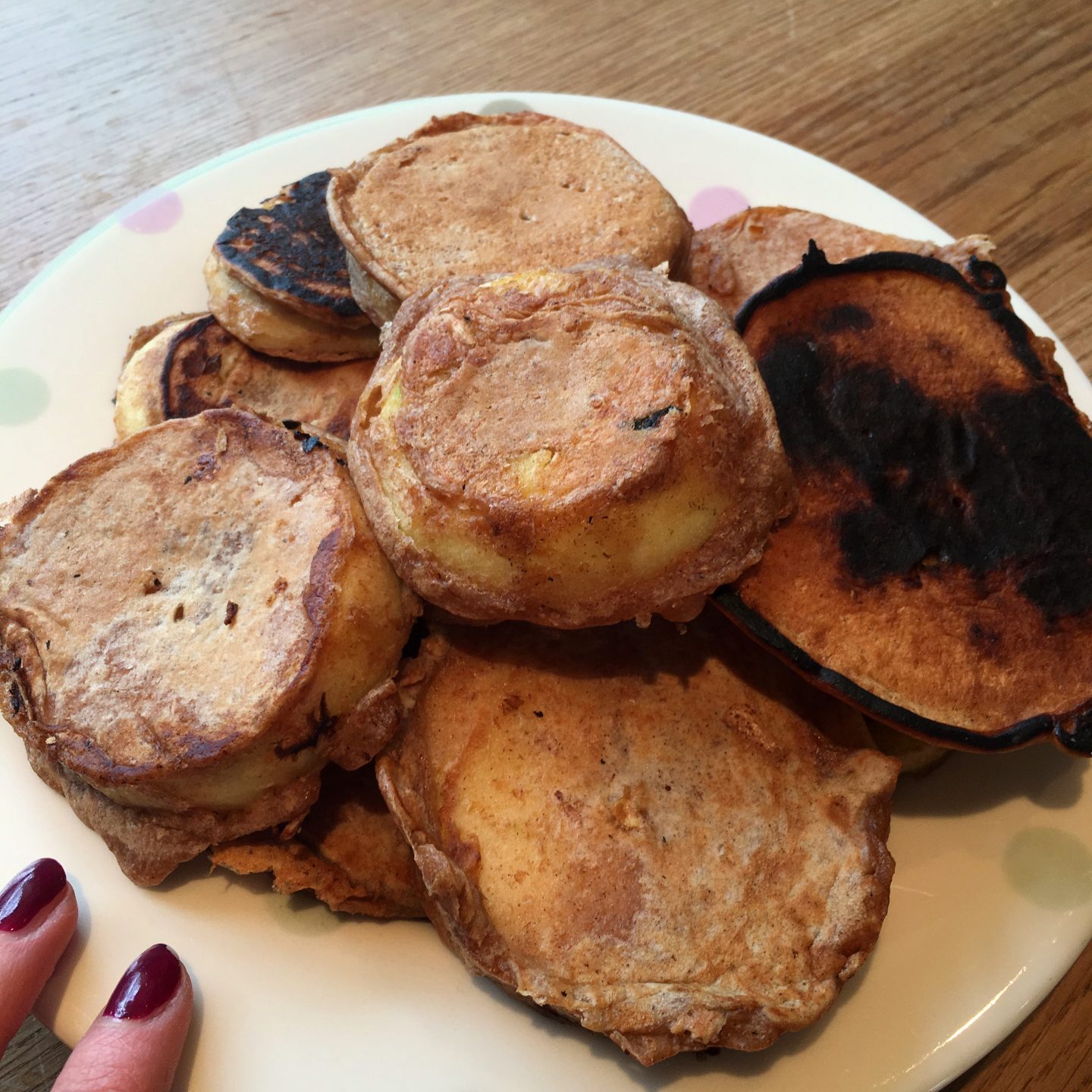 I came upon the basis for this pancake post at Half Hour Meals, though (take this as a warning if you will), they took me considerably longer than half an hour! However, I was photographing the process throughout, experimenting with topping flavours and making ridiculous, precarious stacks which are totally irrelevant when it comes to taste, so it depends on how Insta-food you're feeling. These are apple pancakes. The name is pretty self-explanatory, they are drop-scone sized pancakes with a ring of apple at their centre. More delicious sweetness and less stodgy carbs- win win!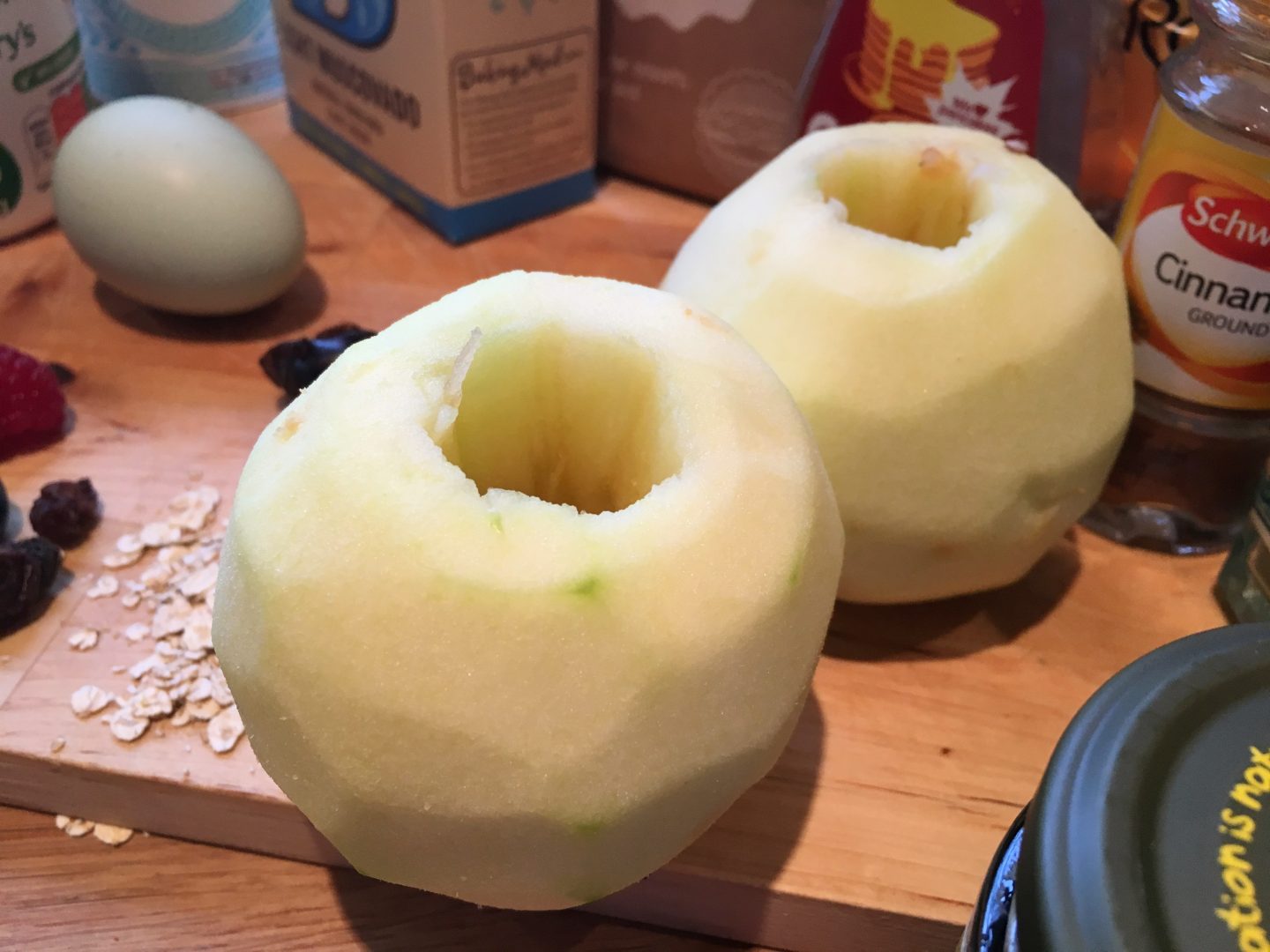 The process is fairly simple, you just make the pancake mix, though weirdly it has soda water in it which isn't something I had heard of before. Find the recipe at the above link. You then heat a frying pan and dip the apple rings into the mix before frying them, one at a time. You can eat these hot or cold as either is delicious. When warm the taste resembles that of an apple crumble or pie: slightly softened apple and hints of cinnamon.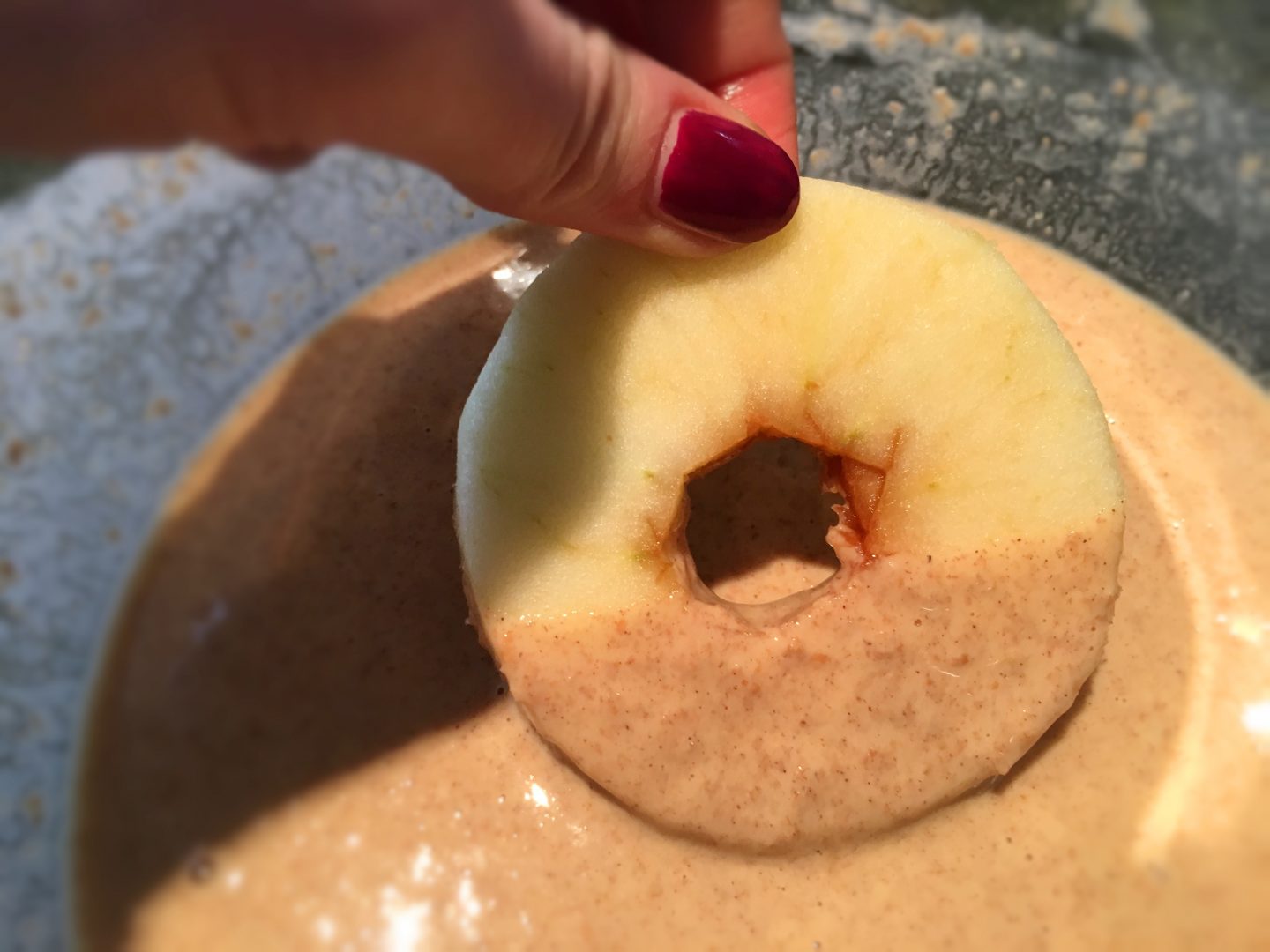 So obviously I am not claiming this idea as my own- I found it elsewhere, but I would like to share my topping ideas with you. If you're a fan of the whole sweet and savoury combination, then adding some maple syrup and bacon to these would almost definitely work. Though I am not sure they would go as a base for a purely savoury pancake: cheese and cinnamon just don't scream match-made-in-heaven to me.
I tried out two combinations with mine- this meant two precarious stacks which needed to survive as long as one another in order to photograph! The first was a stack of almond butter, date and banana.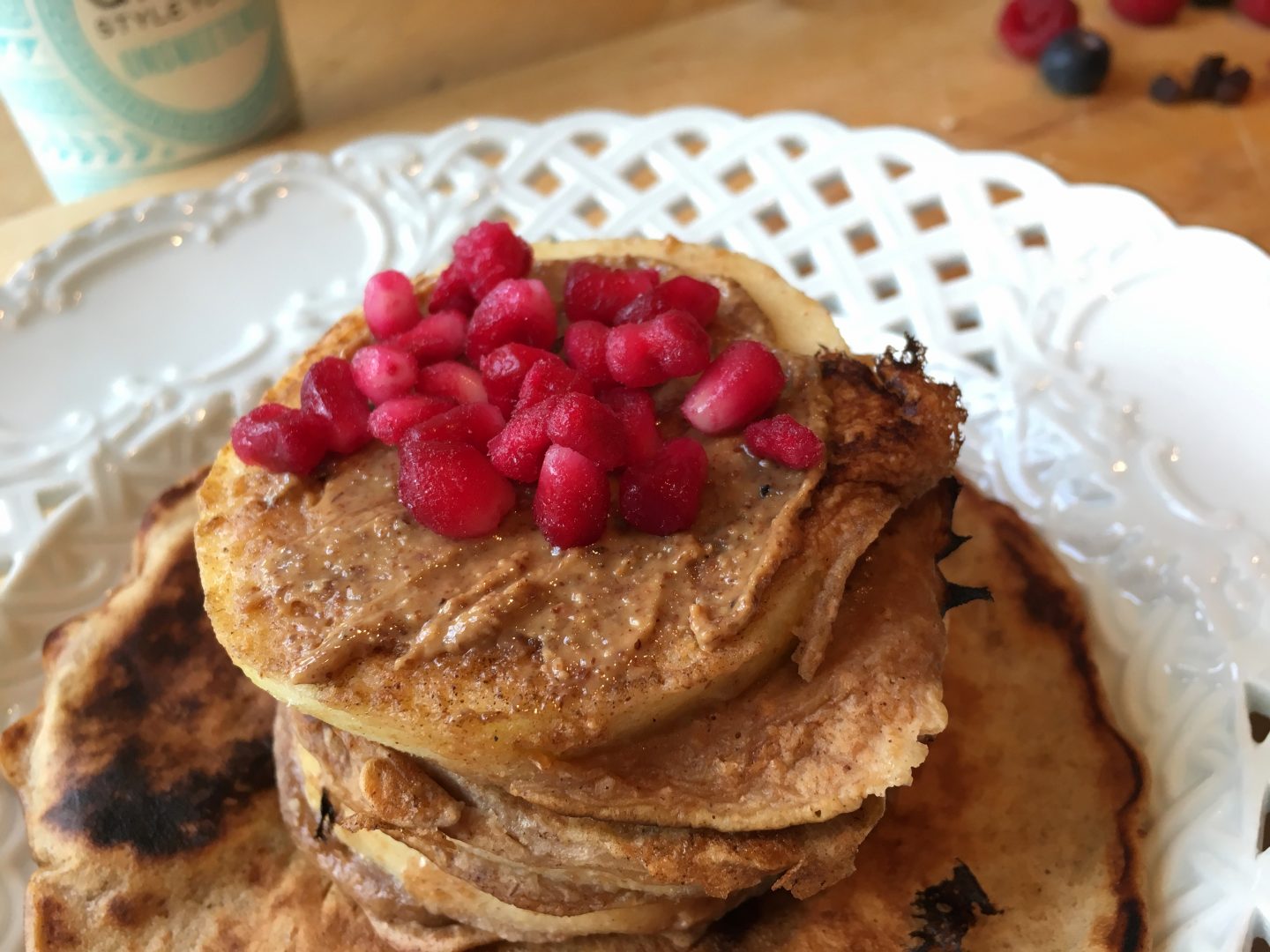 In between each pancake layer I spread a little almond butter, and sprinkled with a few frozen pomegranate seeds. These add a little tang which works well to bring down the extreme sweetness of the other flavours. Frozen, as opposed to fresh seeds isn't necessary, it was actually all we had- but I feel they may be better at sticking to the pancakes than fresh ones. I then repeated these layers until the stack was complete and topped it with long slices of banana and finely chopped, dried dates. I then drizzled with a little maple syrup, and voila!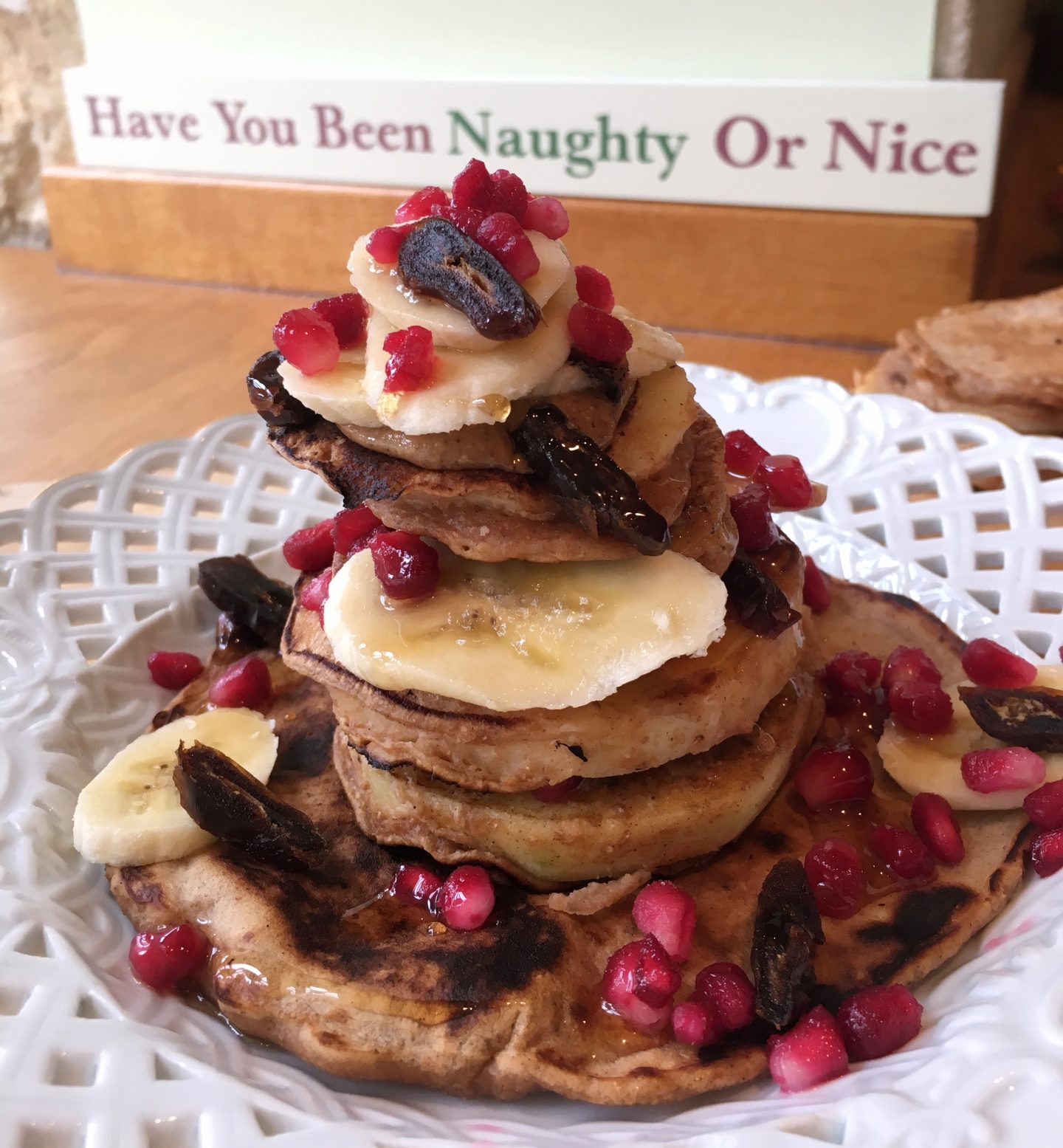 Dates and almond butter are one of my favourite combinations. If you haven't yet tried it, I fully recommend a sweet snack of the two, its actually a brilliant chocolate substitute when you've found yourself with garlic or onion mouth after lunch!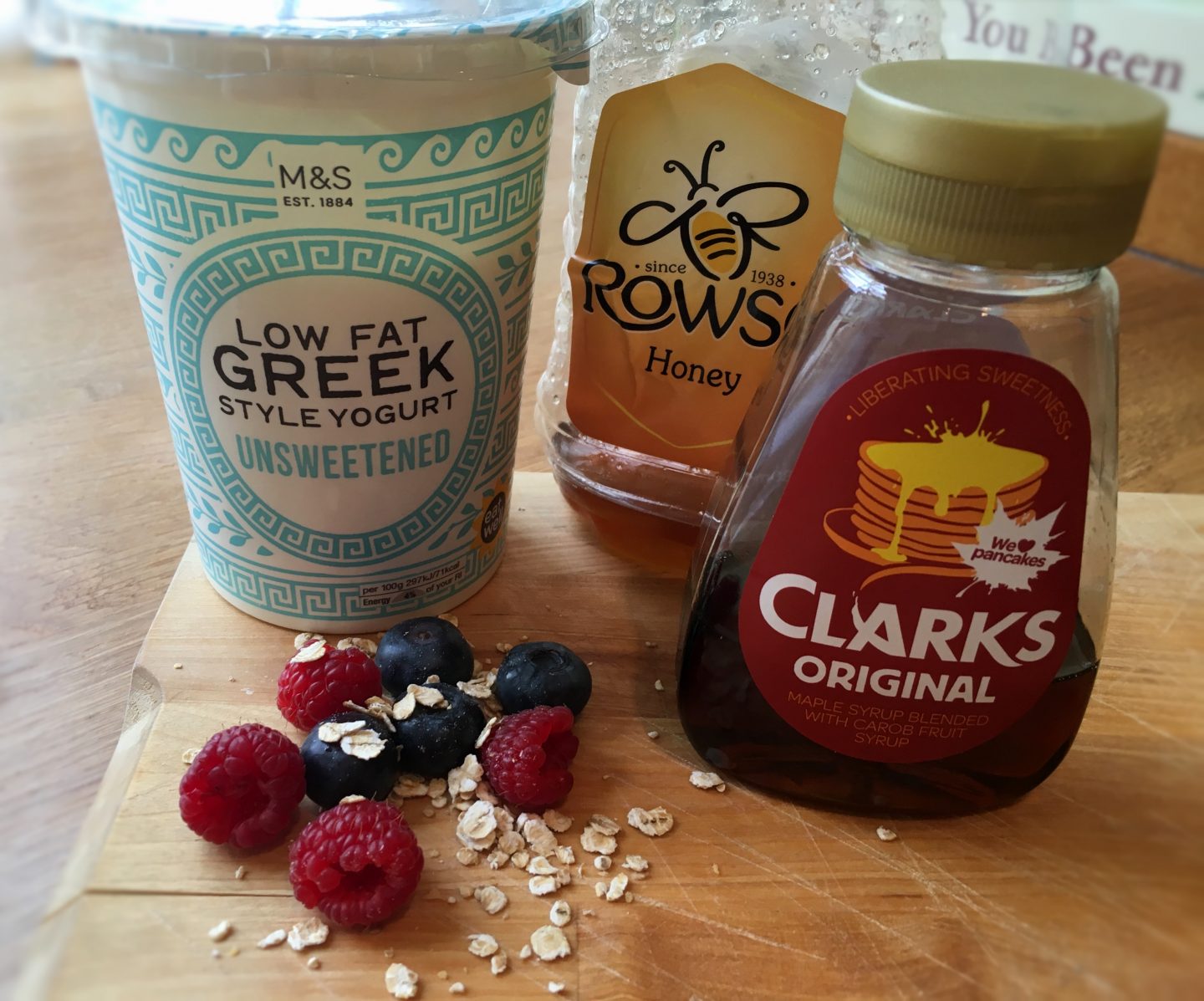 My second stack was accompanied by Greek-style yogurt, berries, coulis and honey toasted oats. It was more of a fresh flavour than the earlier stack, but both were delicious. (If I may say so myself).
In between each layer I dolloped a small spoon of yogurt, a squeeze of honey and a few halved blueberries. Once the stack was complete, I added extra yogurt, placed on some raspberries, drizzled some lumpy blueberry coulis and sprinkled over a pinch of oats. I also added a sprig of basil for that photogenic garnish!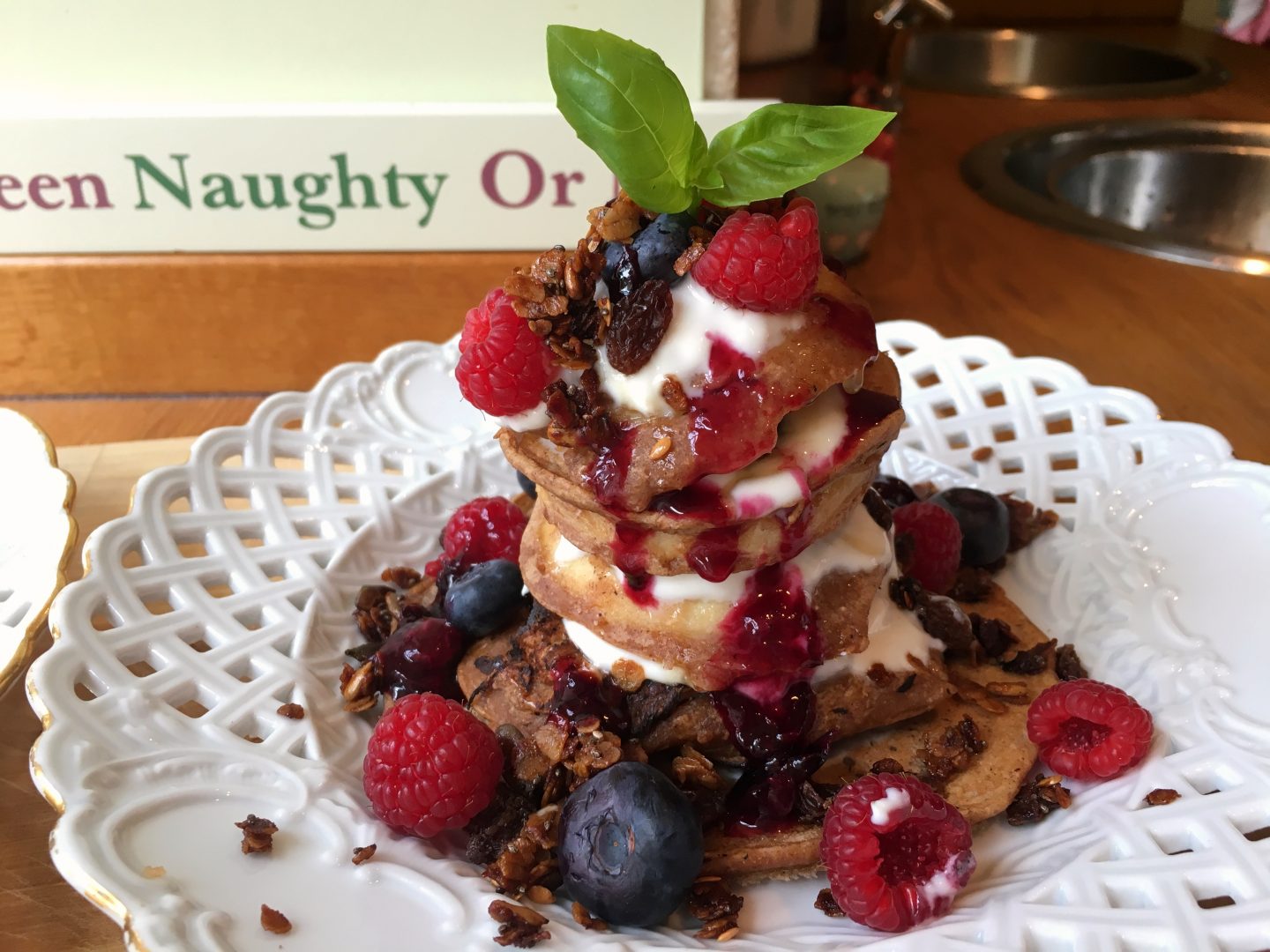 Blueberry coulis is super easy to make, just place a pan over a hob and add blueberries, icing sugar and a squeeze of lemon juice and heat until it breaks down into a thick juice. Some people like to then filter it through a sieve, but I quite like the lumps of blueberry. Plus the fruit is expensive, a poor student can't be wasting any of it!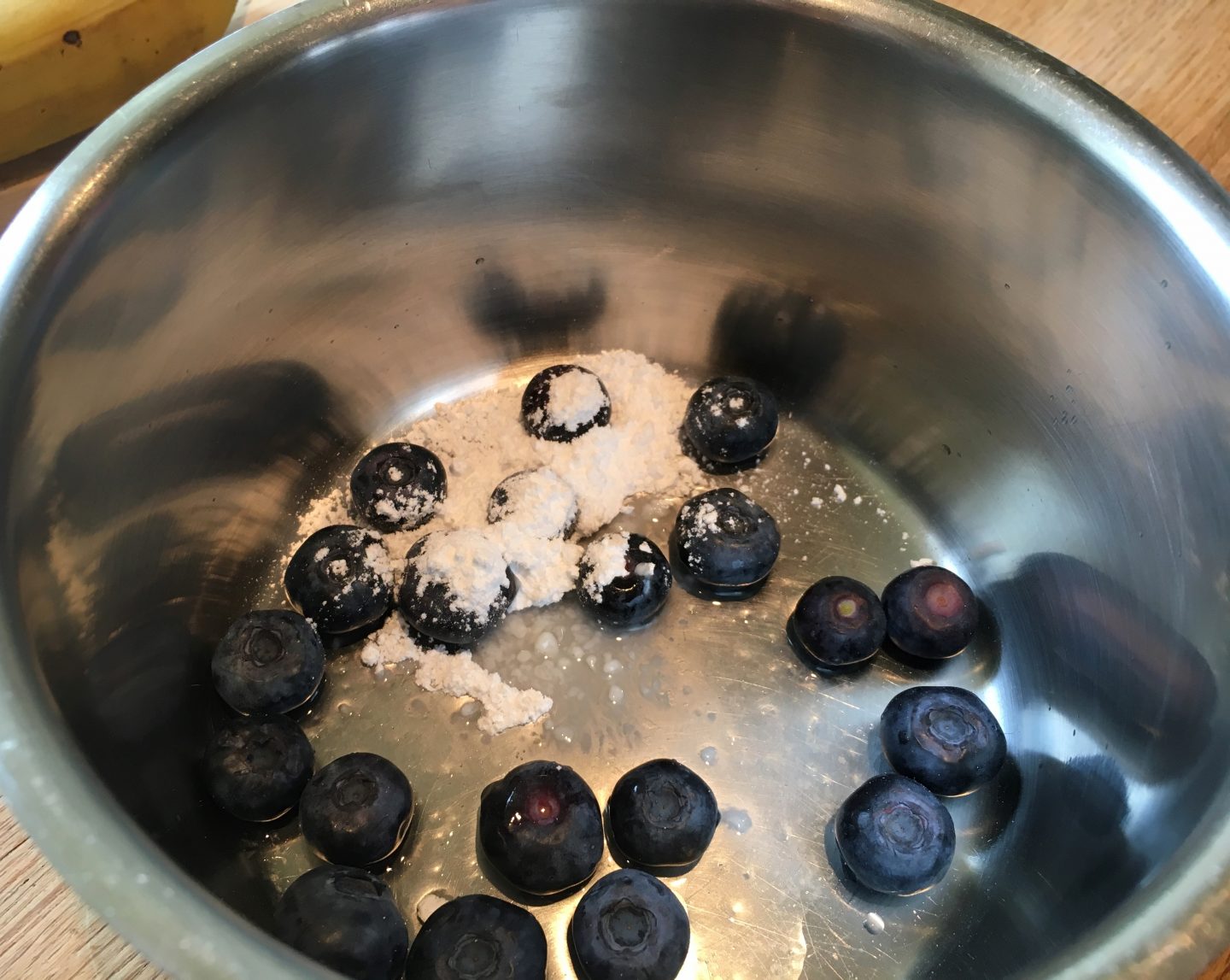 Honey toasted oats are also easy, in theory. However, I failed here- I burnt them, guilty. Line a baking tray with parchment, preheat an oven to 180 degrees Celsius. Mix oats, chia seeds, and other nutty or seedy bird food (not really bird food though, you know what I mean) in a pan over a low heat with a squeeze of honey and dollop of golden syrup.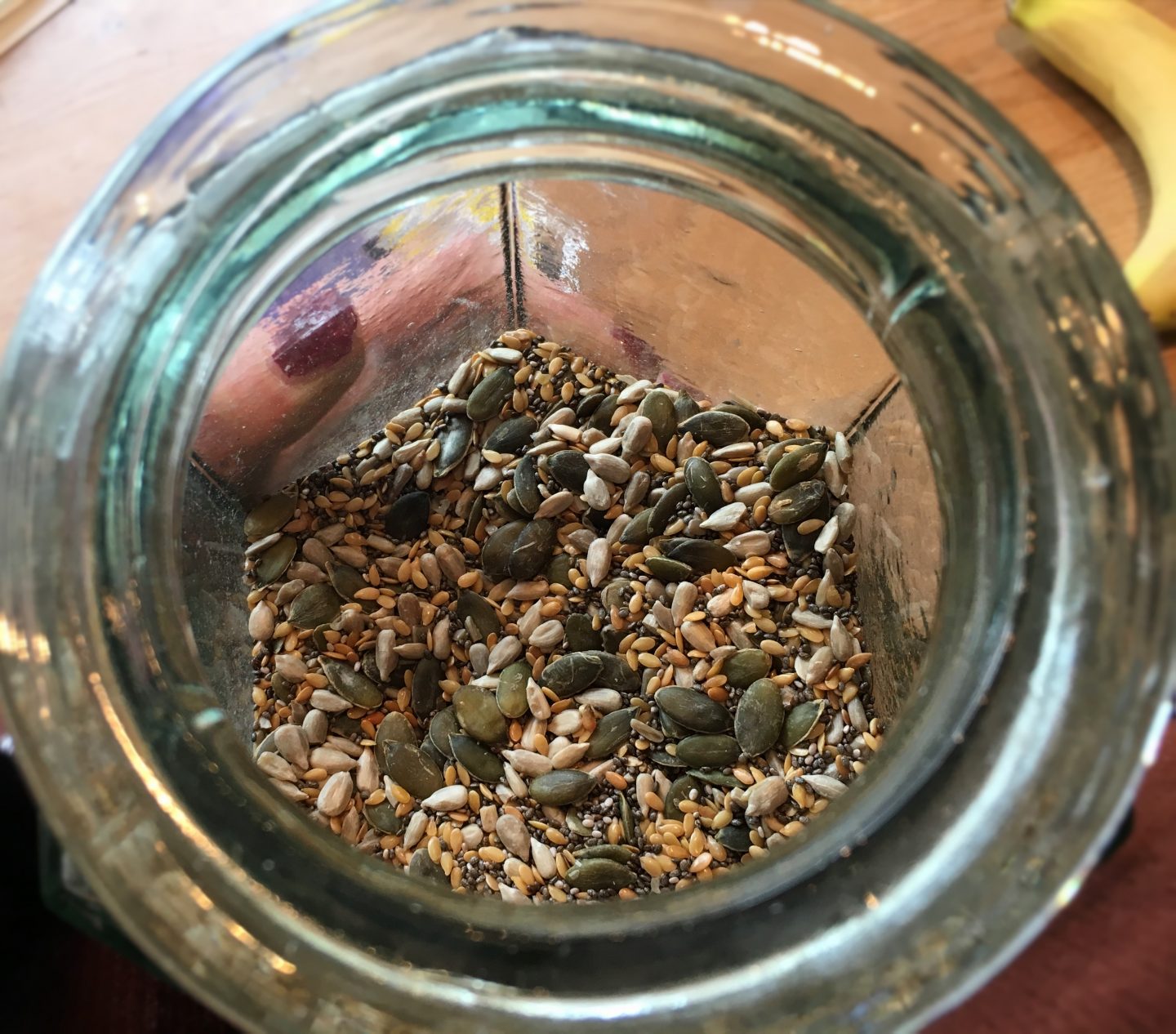 Then spread the mix out in an even layer on the tray and put in the oven. I made the rookie error of not turning them periodically, so make sure you do this. Remove from the oven once they're golden and crispy- not black and crunchy!
Perhaps use the first toppings, or a variation on it as a desert pancake- after whichever savoury style you opt for. The second I feel suits breakfast. Now its just up to you to find an idea for lunch, and be sure to let me know what that is. I expect nothing less than pancakes for breakfast, lunch and dinner, if not for snacks too on Tuesday. Don't let me down!