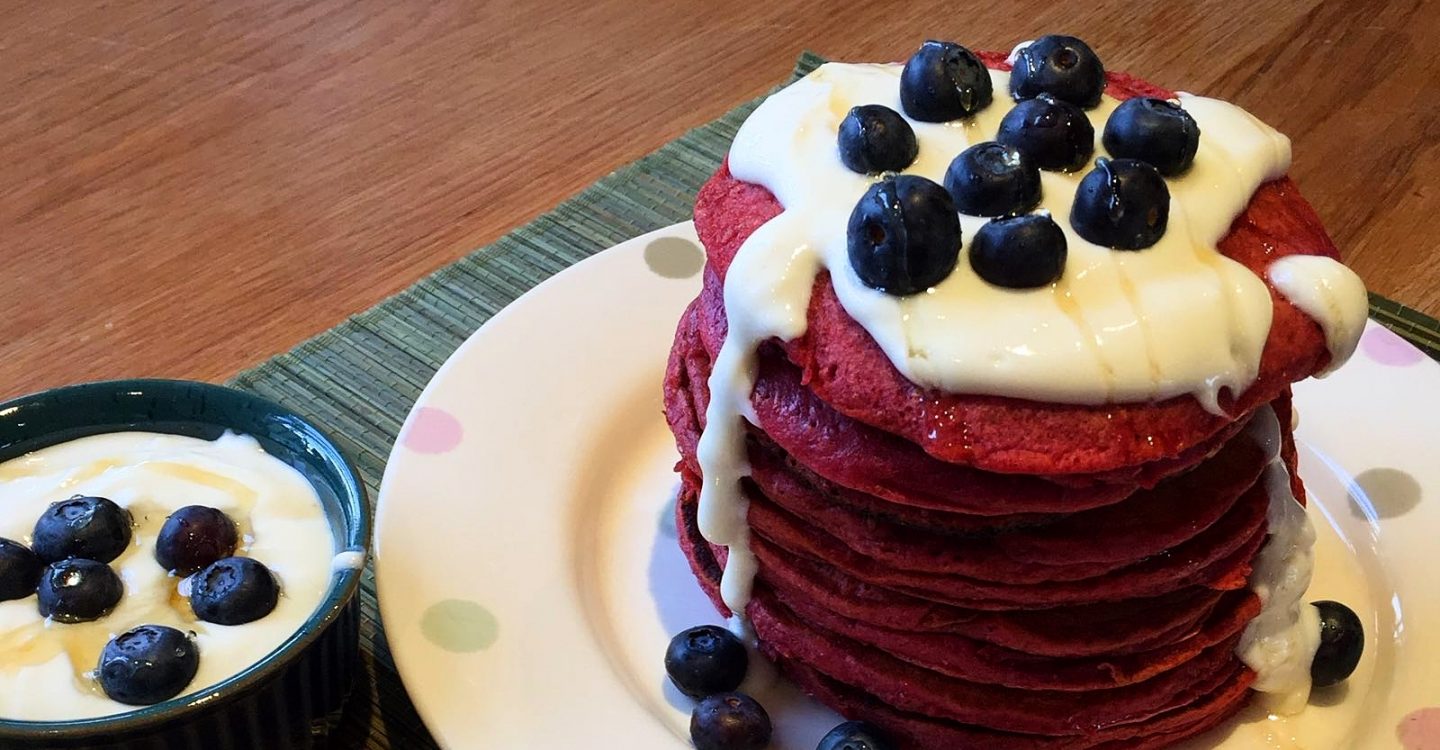 Reading Time:
5
minutes
Pancake day is next week, and I am honestly so so excited! Anyone that knows me will be aware that pancakes of any kind are my favourite food ever, and that given the opportunity I would have them 3 times a day, seven days a week… so its almost like Christmas is around the corner for me! In preparation for this special day, I have conceived this post which will share with you my top eight pancakes: weird, wonderful and all delicious. There is an option for everyone somewhere in this list (as long as you're normal and like pancakes, if you don't then some re-evaluation possibly needs to take place…) So read on, be inspired and get excited for a day of guilt-free yumminess!
The Savoury
Pancakes do not need to be limited to a breakfast food, no no… the following savoury options make for beautiful, even healthy, lunch or dinner time meals. If, up until now, you've been dubious of the savoury pancake, this year is your year to try one, it will change your pancake life!
1)The Ham, Cheese and Spinach. When making this one, I use frozen spinach, melted down and mixed with crème fraîche and nutmeg. Cheddar is the classic, but Gruyère cheese produces an irresistible stringiness!
2) The Pizza Pancake. Who doesn't love pizza? This pancake combines two favourite foods, what is not to love!? Simply top/fill your pancake with tomato sauce (not ketchup please), mozzarella, oregano and whatever pizza toppings take your fancy!
3) The unctuous creamy/cheesy one: This recipe is taken from Raymond Blanc's recipe book Foolproof French Cookery. These are pancakes stuffed with spinach and Comté cheese, smothered in cream… super indulgent! There are meat options too. There is an online recipe here.
The Sweet
We have all had sweet crepes and pancakes, but forget your boring lemon and sugar… branch out into the realms of sugar, fruit, chocolate, spreads, ice creams, you name it!
4) The chocolate, banana and raisin: My mum used to make my brother and I this after our main of spinach, ham and cheese… it was always a crowning moment of naughtiness, and still is! Melt the chocolate (buttons are good) on the crêpe whilst it is in the frying pan, add sliced banana and raisins. This fruit can of course be swapped for any others (rasberries and white chocolate is a lovely variant), however, the banana and raisins add perfect texture to this heavenly plate.
5) The American Nutella: This one is magic… make up and freeze some discs of Nutella over night ready for use the following morning. This is more of a breakfast pancake in my mind, you can find a recipe here.
6) The Blueberry, Lemon Curd and Yogurt: Definitely a breakfast pancake, providing you with energy to start the day, one of your five a day and a source of calcium! Lemon curd is a take on the old lemon and sugar, but is just a bit more interesting and melts well on warm pancakes to avoid the crunchiness of sugar. Put the blueberries into the pancake as it is cooking, while it is still batter in the pan… this way they will be infused with fruitiness when they're cooked.
Healthy
For those impressive ones of you, still keeping up with the healthy new years resolution… Pancake day does not need to be a cheat day! The following examples are healthier, but just as gorgeous alternatives to the classic pancake/dropscone/crêpe recipes!
7) The Protein Pancake: I can hardly claim this as original as this recipe has become super fashionable recently! These beauties use just egg and banana mixed together and fried in the smallest amount of butter/oil you wish! I topped mine with honey and blackberries, but nothing is stopping you for trying the bacon & maple syrup, the yogurt & blueberry, the Nutella, the lemon & sugar… anything! These taste like normal pancakes with a tinge of banana… delicious!
8) The Beetroot One: Last but not least, the most recent of my discoveries! This was very much a shot in the dark as I am not 100% on the side of beetroot as it is, however, in a pancake it takes on a whole new lease of life! The beetroot, contributing to one of your five a day, replaces the sugar with a natural sweetness (helped also by honey)! What is more, beetroot has recently been declared a super food, so there are no excuses for those of you more health-conscious! Find the recipe I followed here.
Notes
I often replace plain flour with wholemeal flour, particularly in the savoury pancakes, as it is a much healthier option, hence why they look so dark in my photos.
Also, I apologise for the quality of a lot of these photos, they are collected from years of pancake experimenting!
ENJOY PANCAKE DAY!!!
Please please please comment your own pancake ideas… always open to trying new ones, any excuse for a pancake!