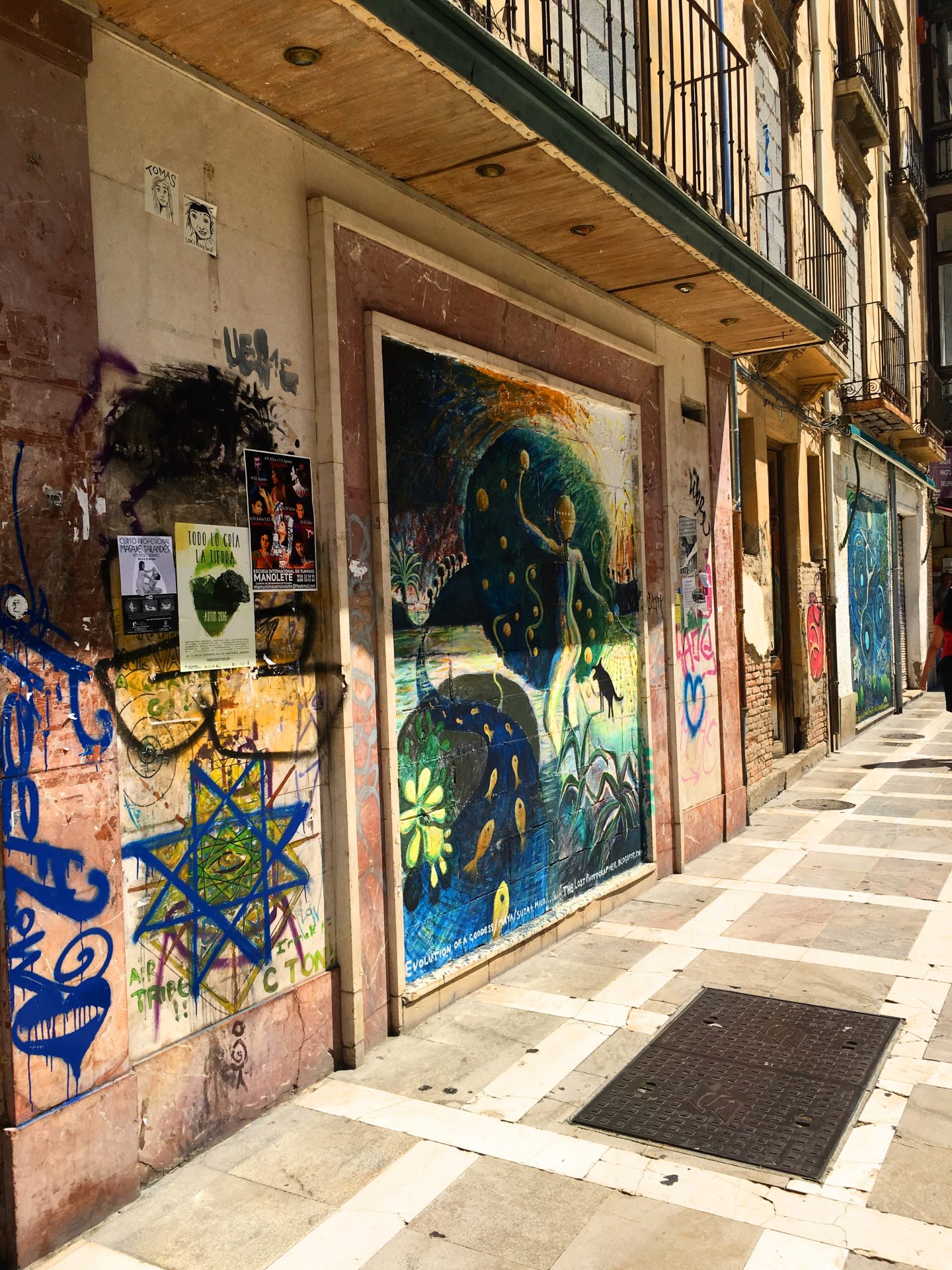 Reading Time:
6
minutes
The southern city of Granada was Lu's and my final destination on our Spanish tour. It was an ideal place to recover and recuperate… there is a definite relaxed vibe about Granada. On arrival, we asked our Airbnb host Daisy (can very much recommend!) what she thought were the key things to see and do in the area. Her response, to our great excitement, was to just eat and drink our way through the city.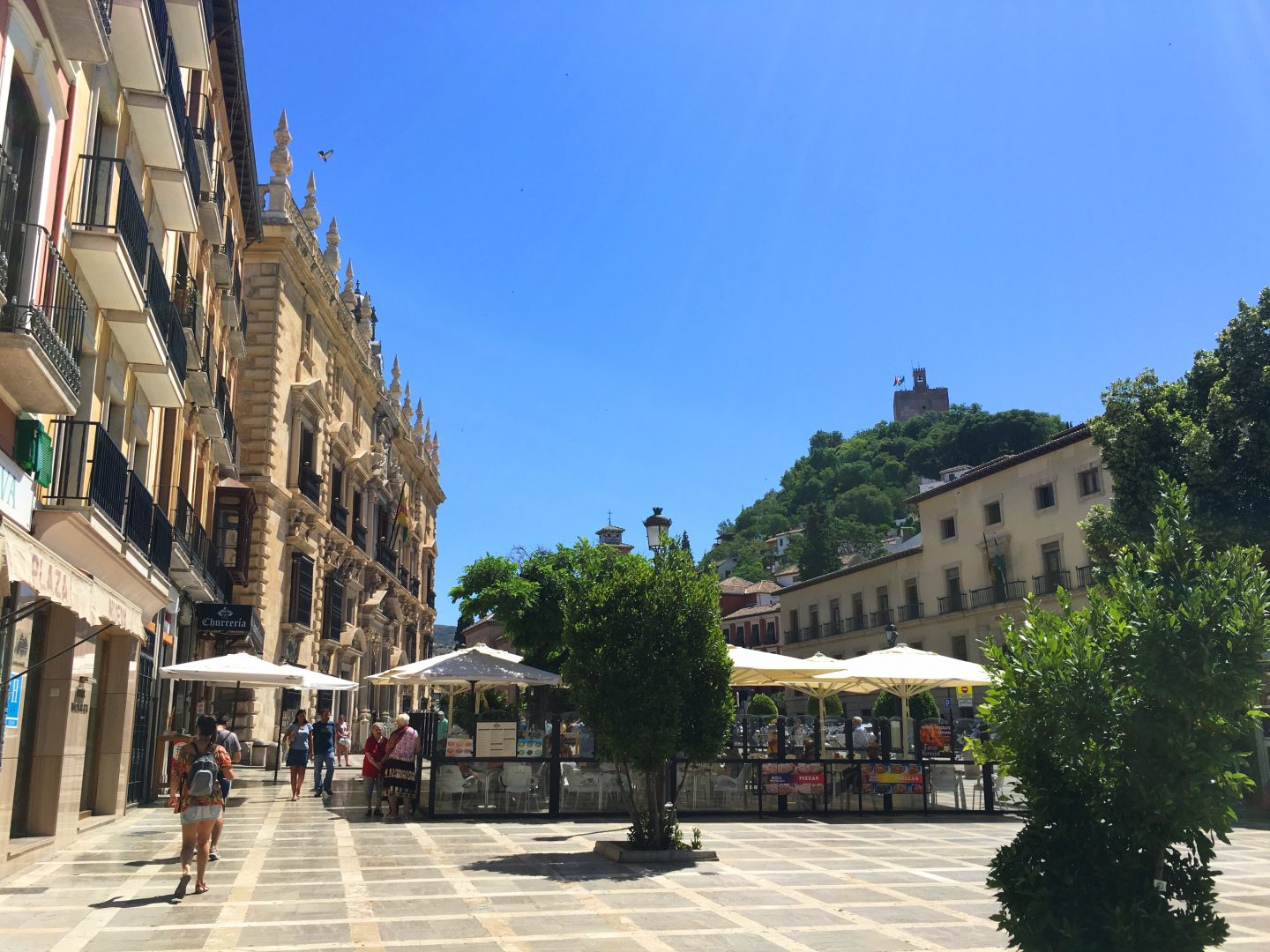 Granada is the home of tapas. As a result, it is custom for bars and restaurants to offer complimentary tapas with every drink bought. This was quite unbelievably perfect for our dwindling bank accounts… especially when a HUUUUGE G&T costs between €3.50 and €5 only. I must add that the Spanish most certainly don't scrimp on their alcohol measures, in fact there doesn't seem to be a measure system, its more a case of 'say when'!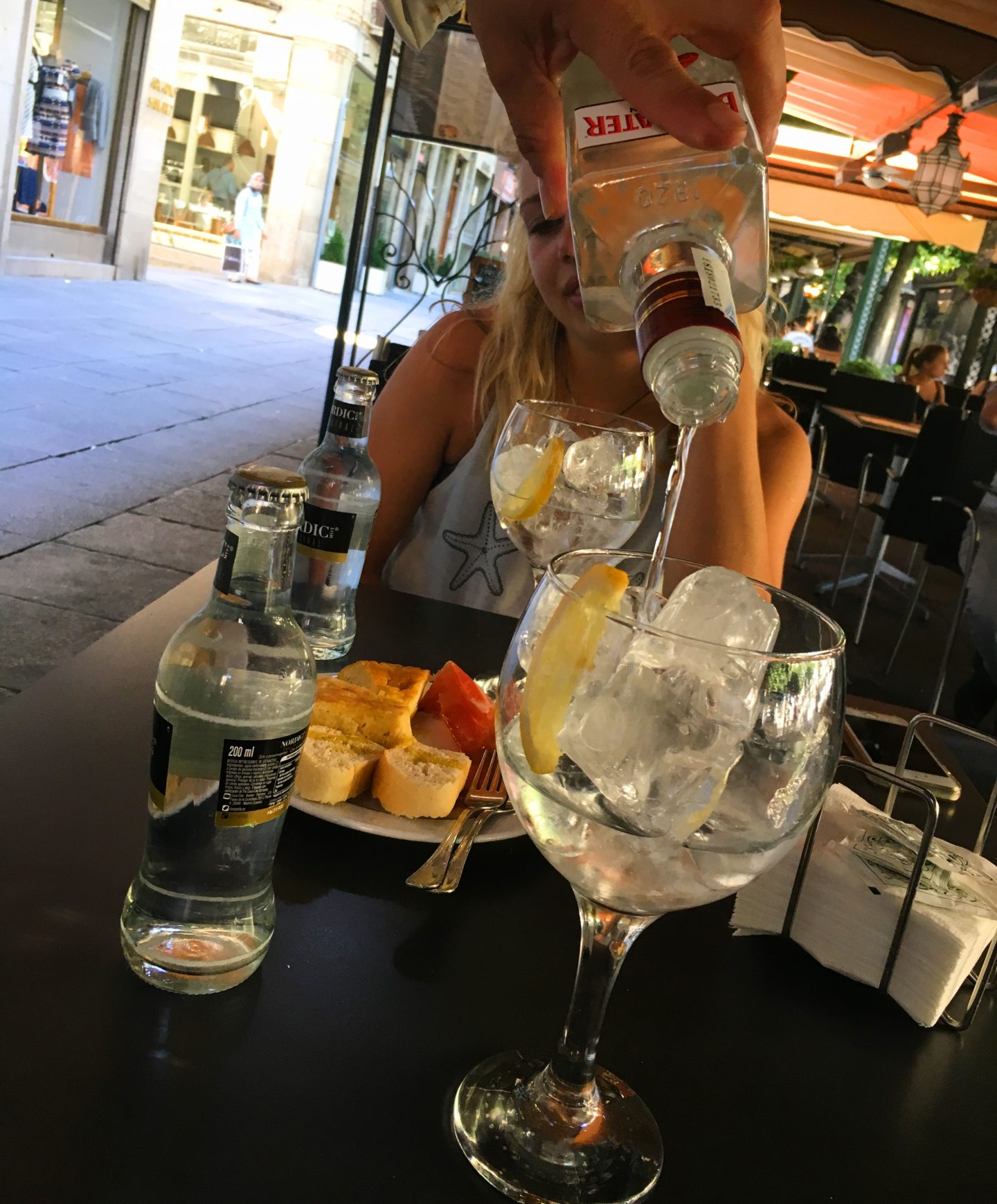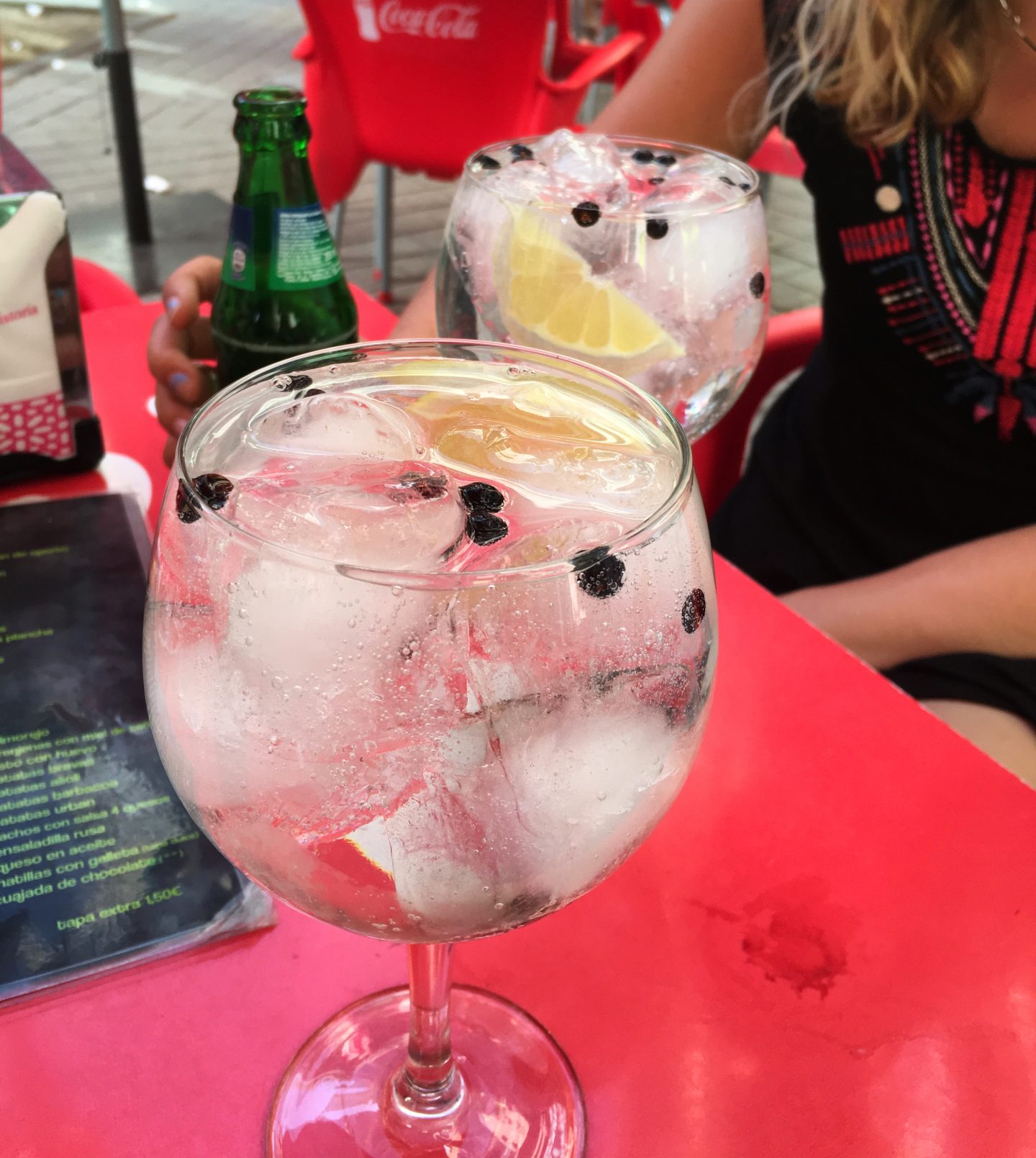 So while a free dinner and cheap alcohol is an absolute winner, it is always a gamble when it comes to 'tapas on the house'. We had a range, and I always made Lu try it before me, in case it may be fishy…! With the exception of some rather dodgy greasy fish balls up the hill, we were safe! In fact, we found our favourite restaurant which offered mini chicken and pesto ciabattas and mini baked potatoes stuffed with garlic butter and ham!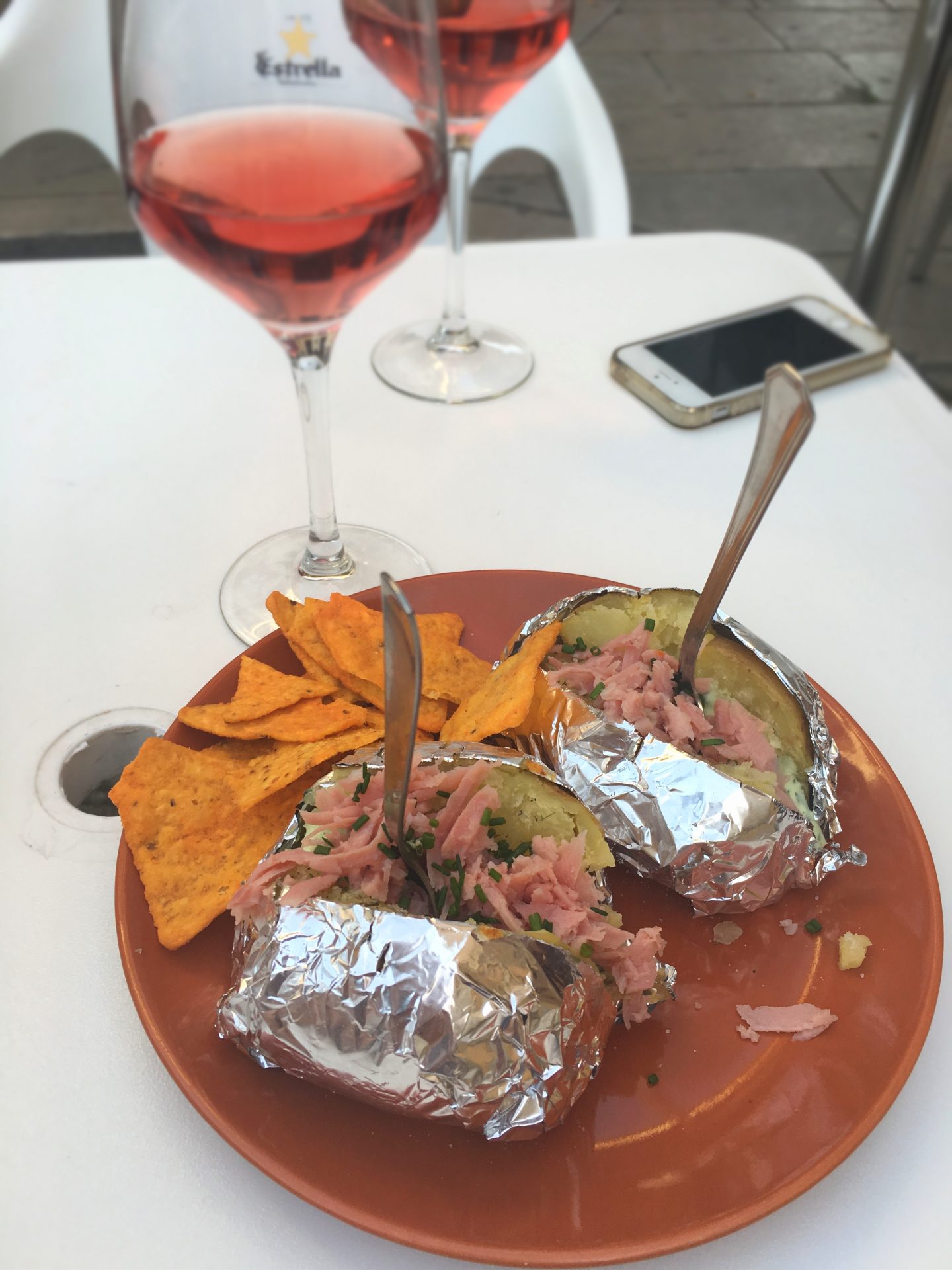 This restaurant, The Corner in Plaza de la Universidad, was fab: the service was brilliant, the prices very affordable, the wine flowing and the food delicious. On our last night we enjoyed a scrummy hummus board and wine.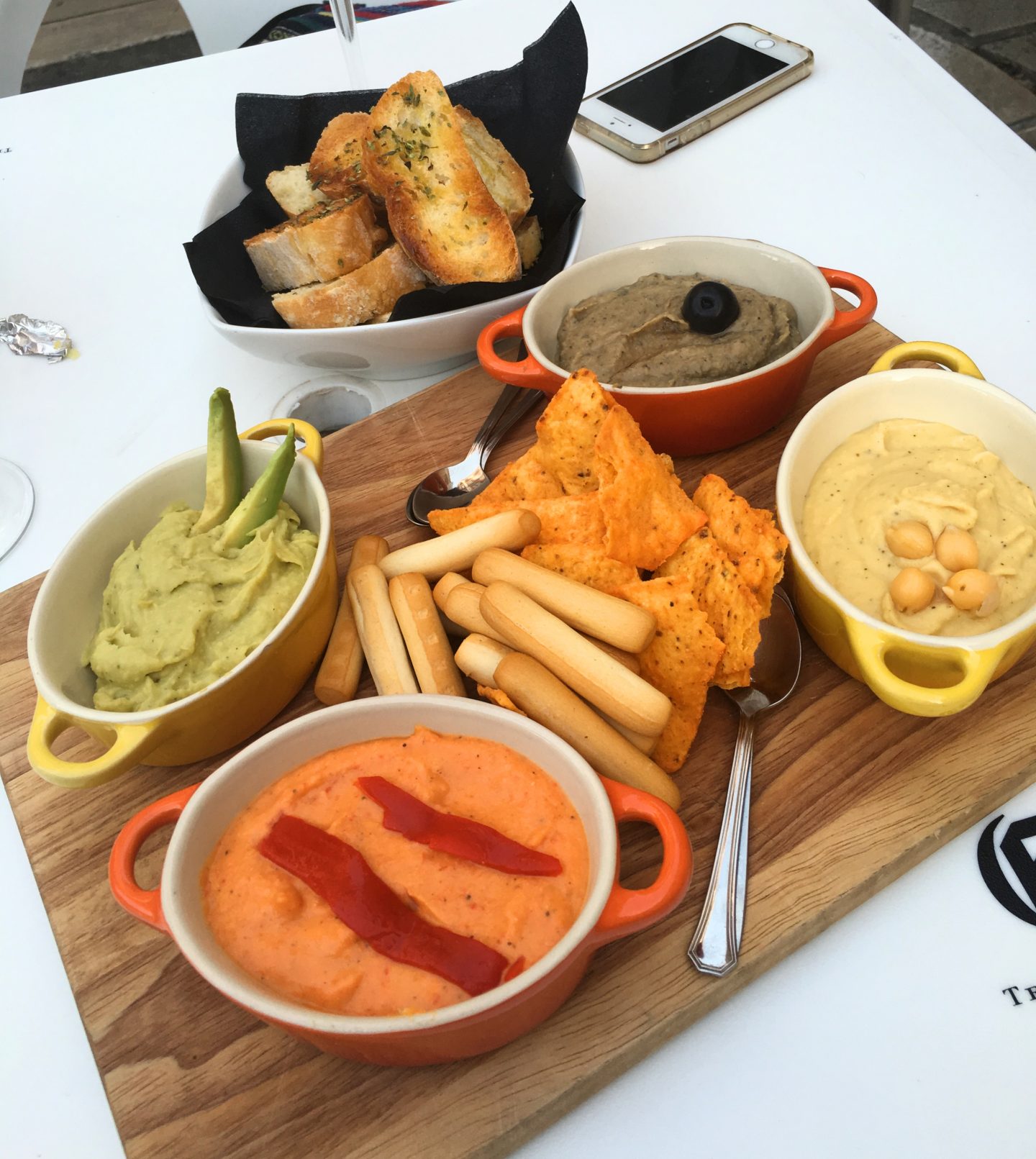 Avocado, olive, red pepper and original hummus.
Another wonderful food spot was Cafe Baraka. The restaurant has an inside/outside thing going on, as the walls are open and serve as benches that one must straddle in order to sit at! Lu munched through a toasted cheese and avocado sandwich, while I opted for a delicious savoury pancake of chicken, cheese and pesto, accompanied by a strawberry smoothie. The menu is amazing, with plenty of room to be creative in your choice of fillings and ingredients… it also offers stacks of sweet pancakes. No prizes for who can guess why I am so obsessed by this place!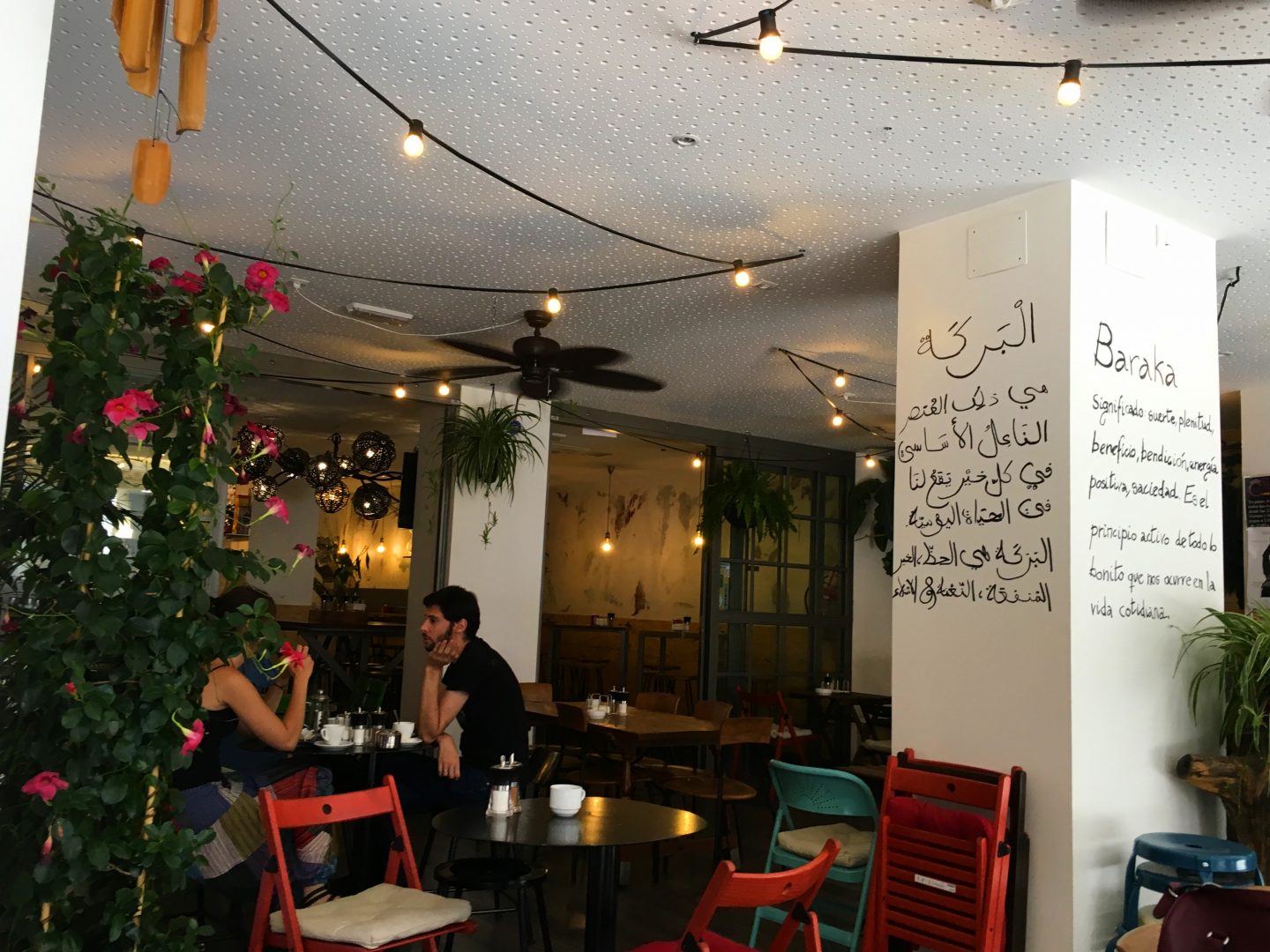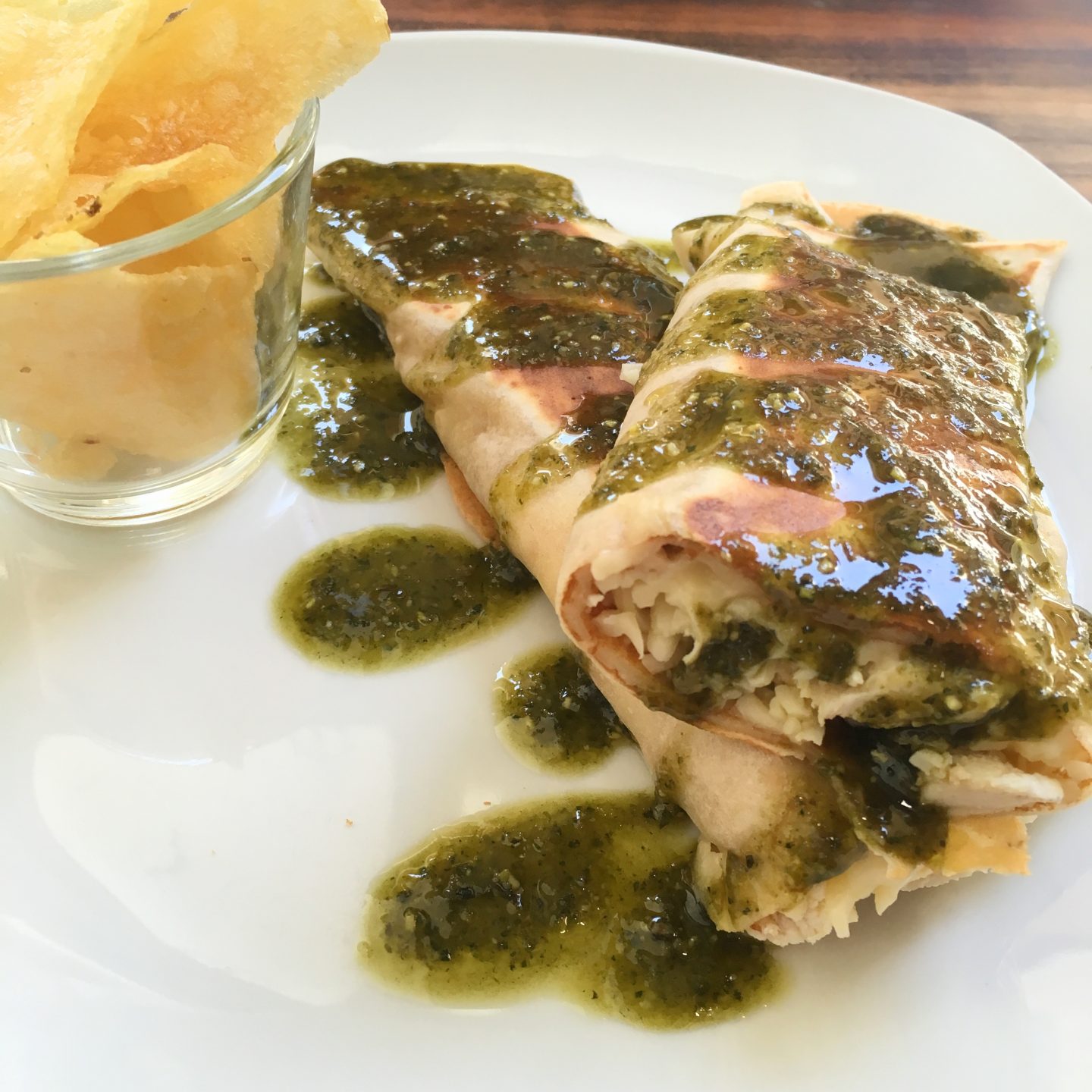 My savoury crepe.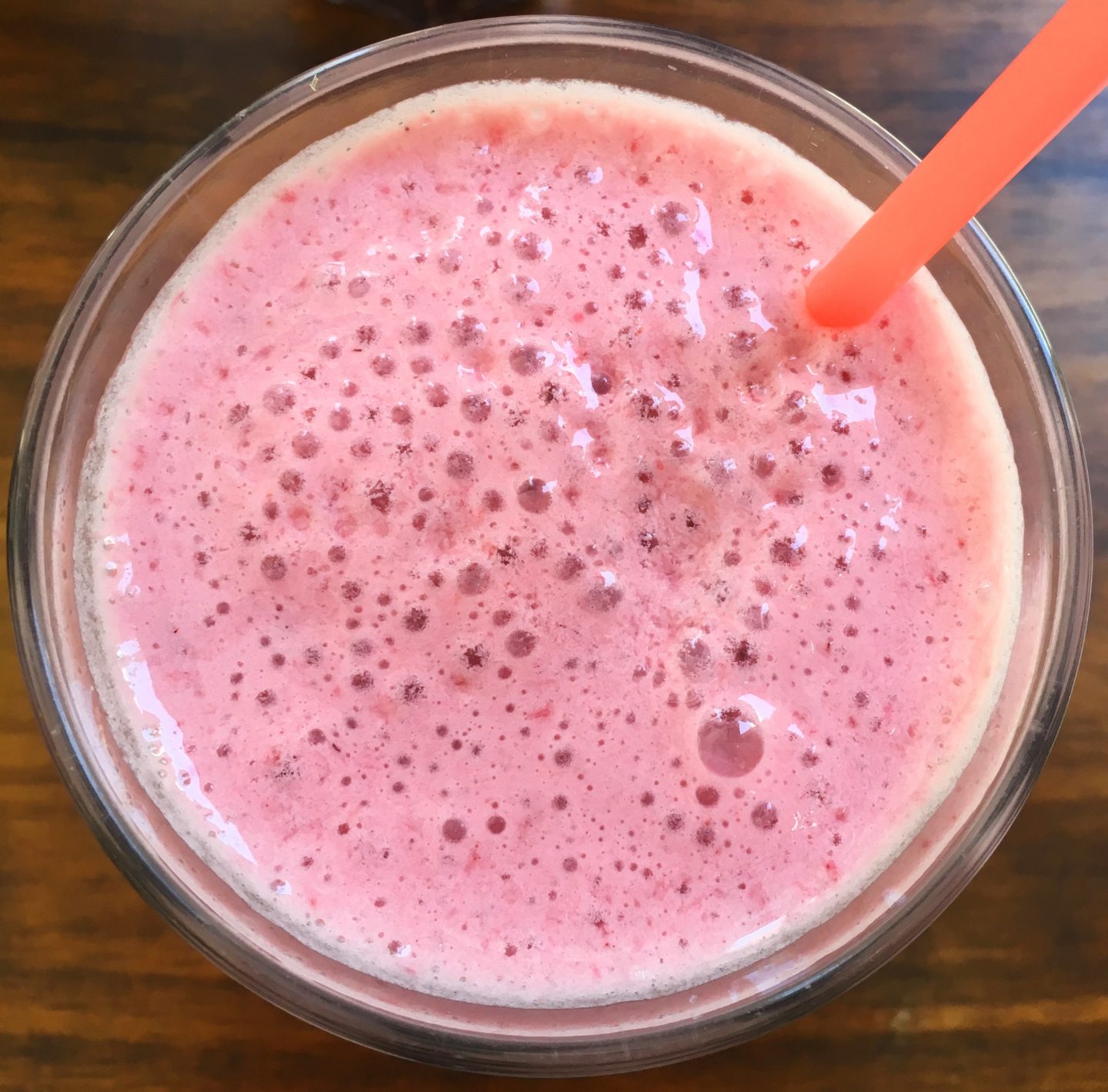 Strawberry smoothie. (Could have done with being cooler to make it more refreshing.)
Sadly, we were unorganised in planning Granada, and failed to book on to a tour of the Alhambra (something we were told was a MUST… so we shall have to return!) early enough. As a result the only spaces left were on the 10pm tours. Unfortunately this wasn't really worth it: being dark, we couldn't see the spectacular buildings and gardens at their best. However, we were able to get an idea of the immensity of this palace.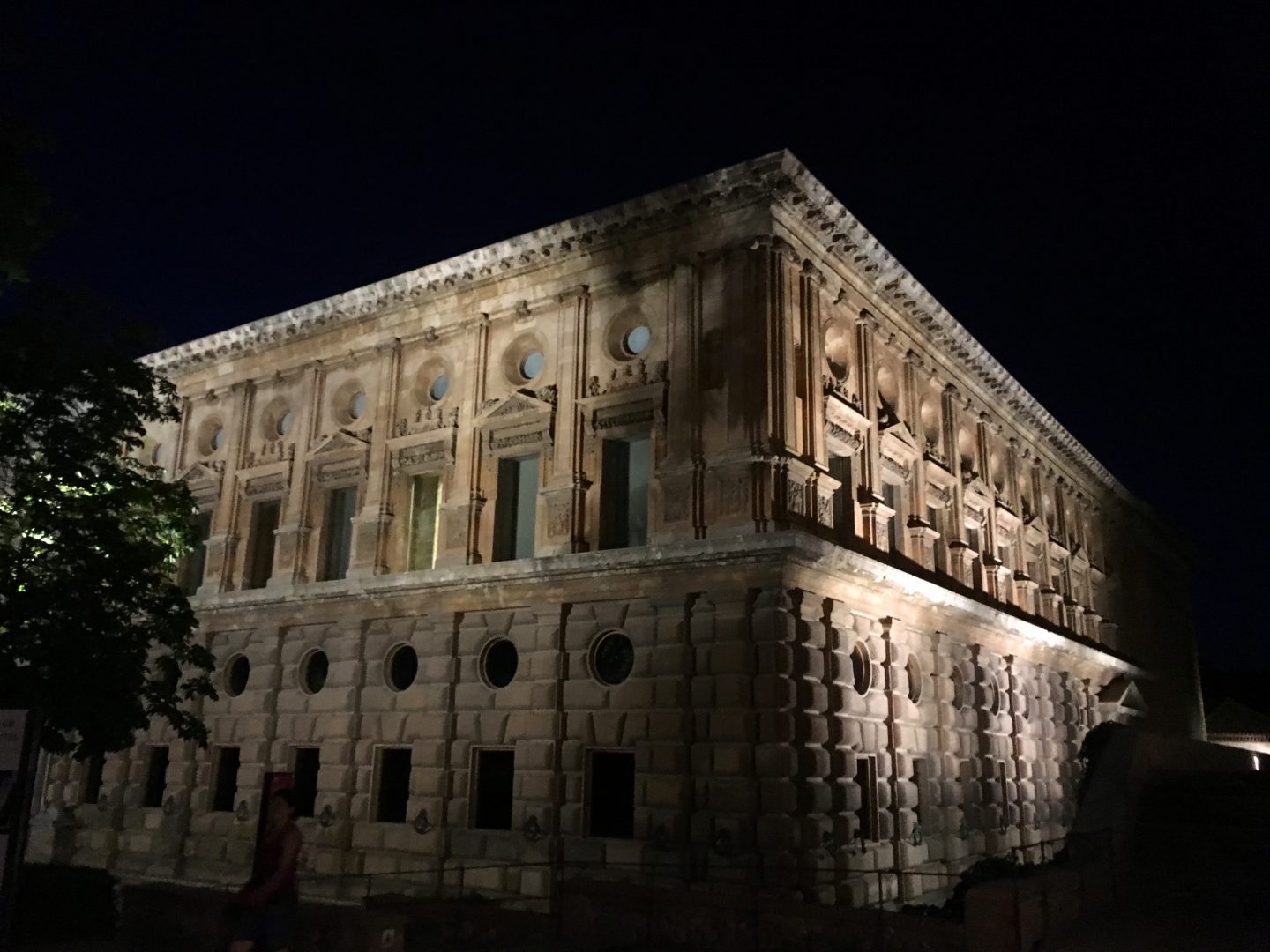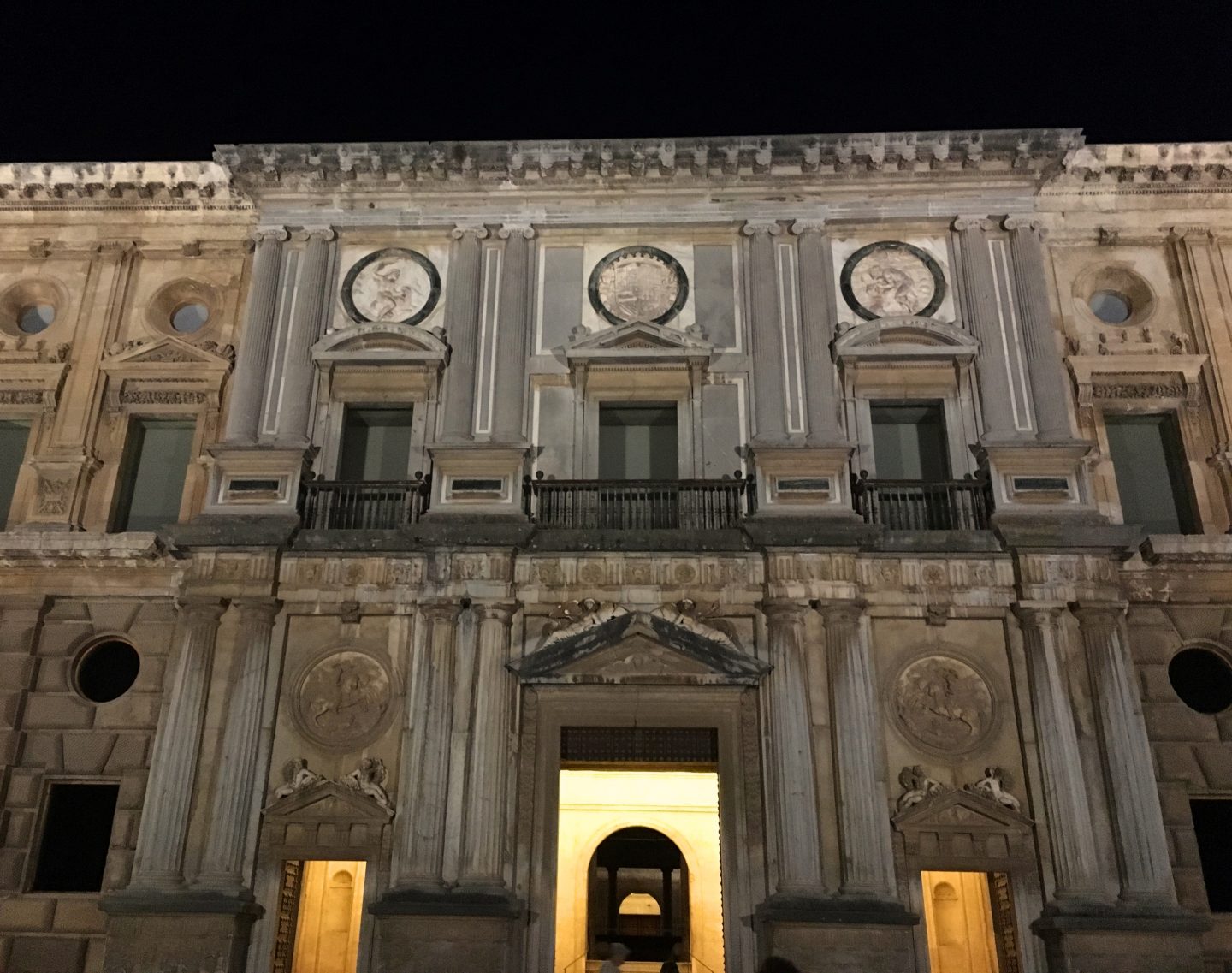 The Alhambra is supposedly one of the 10 wonders of the world, and was home to many Arab Sultans throughout history. Indeed the Arabian influences are present in much of the architecture throughout the city.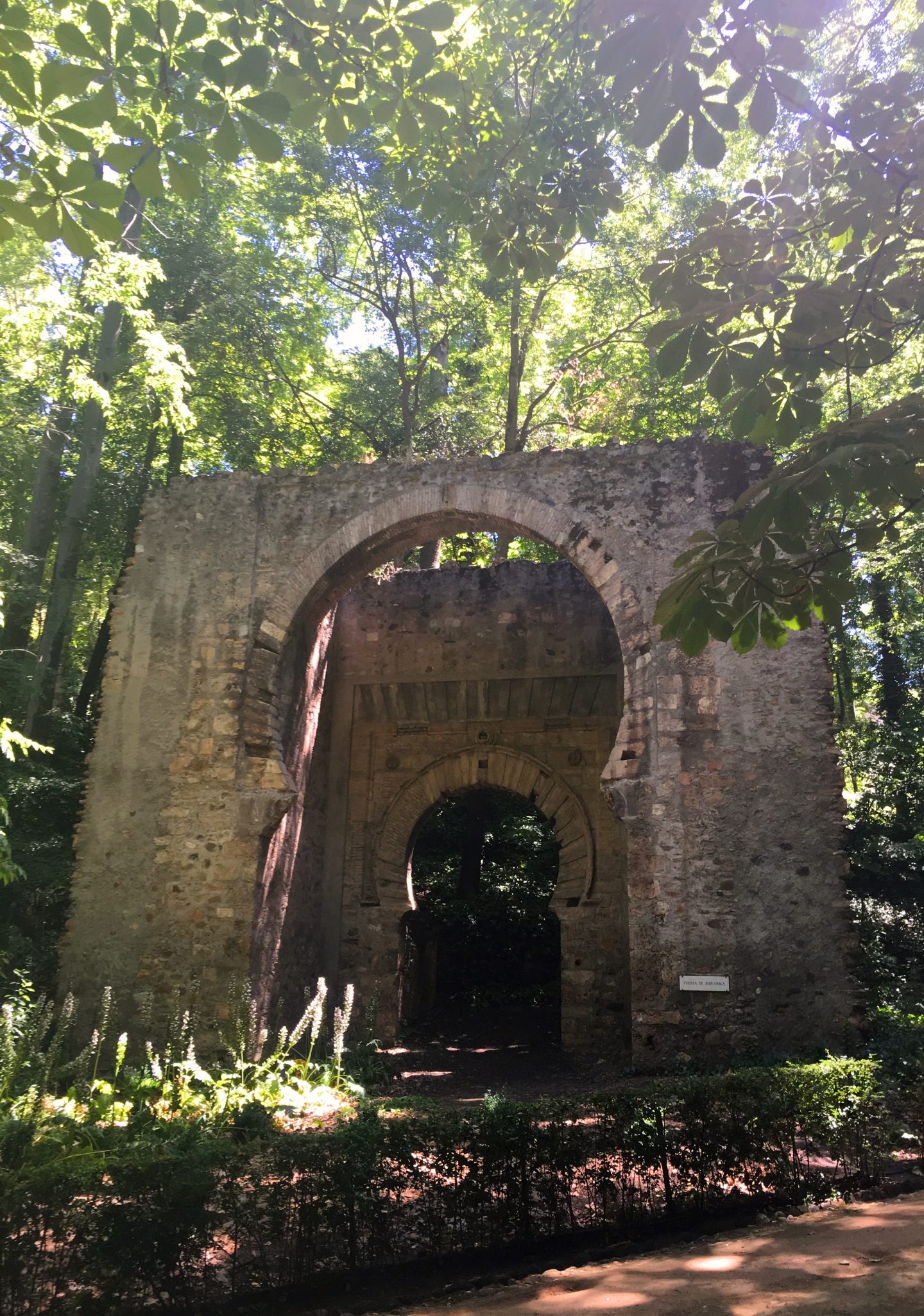 If nothing else, the walk to the palace gave us some much needed exercise… Granada is located at the foot of the Sierra Nevada mountains, where they meet the flat plain of the Vega. As a result, the older back streets climb steeply and require a fair bit of trekking to discover. I did, however, successfully find myself a beautiful view of the city. I am unsure of how legal I was in accessing this viewpoint, I had to enter a rather official looking garden with warning signs on the gates. But for all I know, they could have been welcoming visitors… I don't speak Spanish!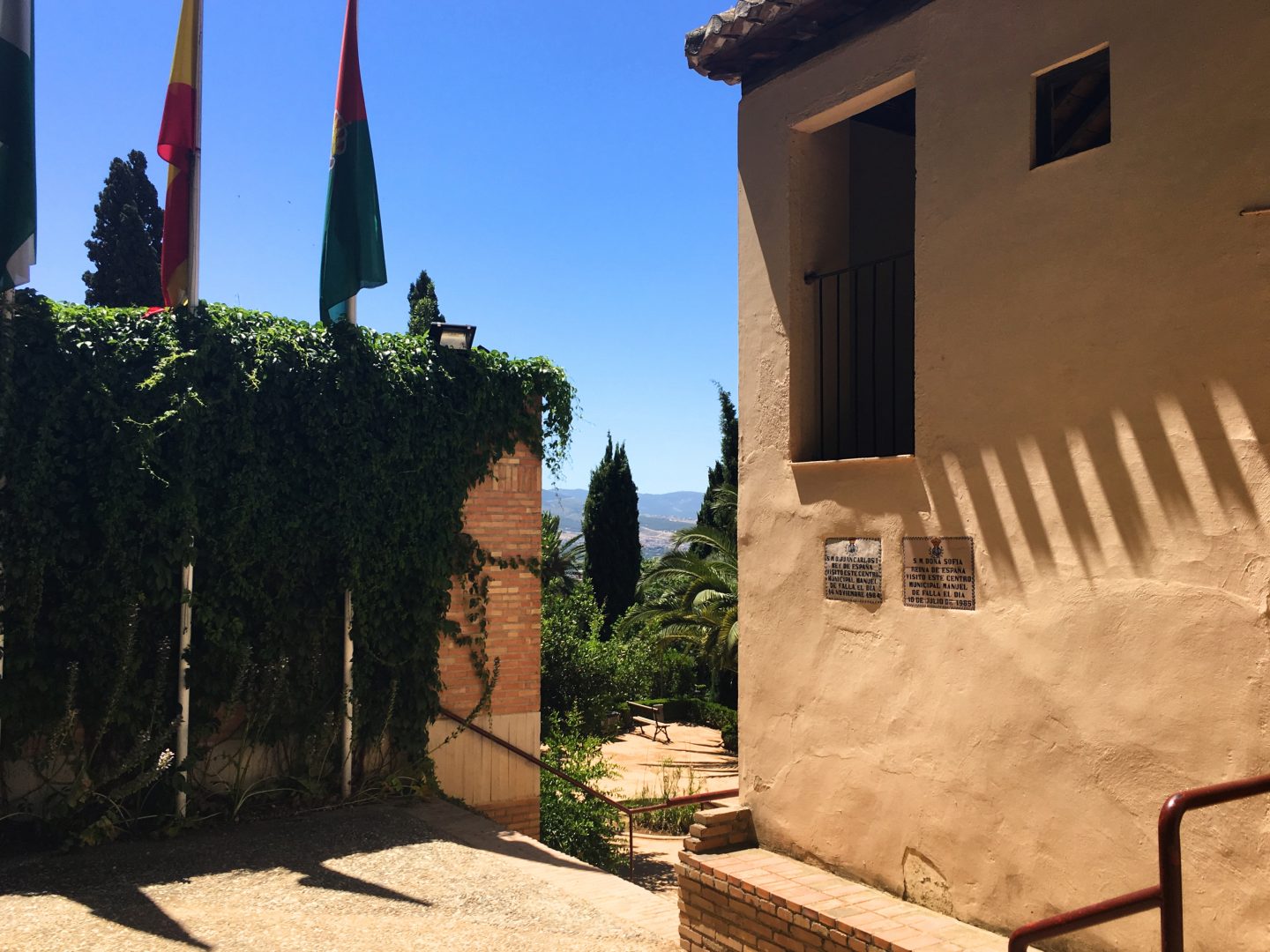 I crept into the scary, official looking garden…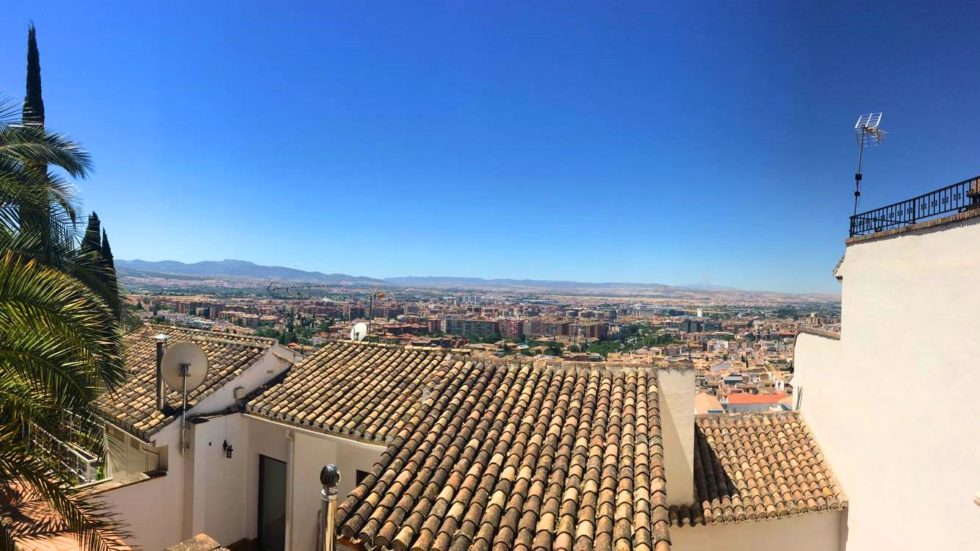 …and found this hidden gem!
Again following Daisy's advice, we went in search of Abaco Te up in the hills. This was a Moroccan style tea room (there are numerous in the city as a result of its Moorish history) with a spectacular difference. We sweated it out searching though, it most certainly wasn't easy to find with no map! Finally we found it!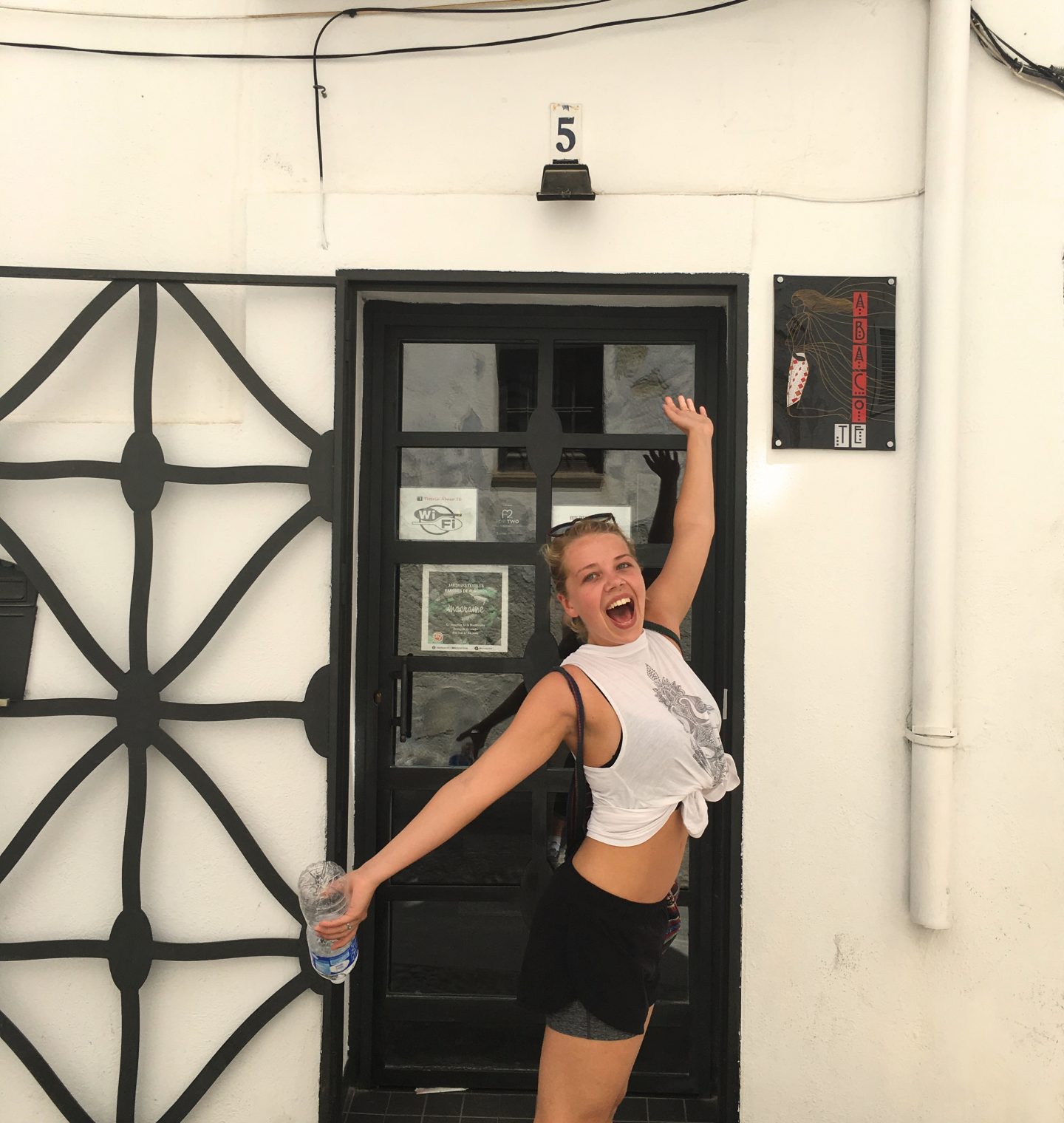 The relief was real!
It was most certainly worth the effort, and Lu and I both agree that Abaco Te presented one of the top highlights of our entire trip. The tea room itself is very chilled with floor cushion seating in the roof. It is also beautifully and wonderfully air conditioned… sooooo desired after the climb to reach it!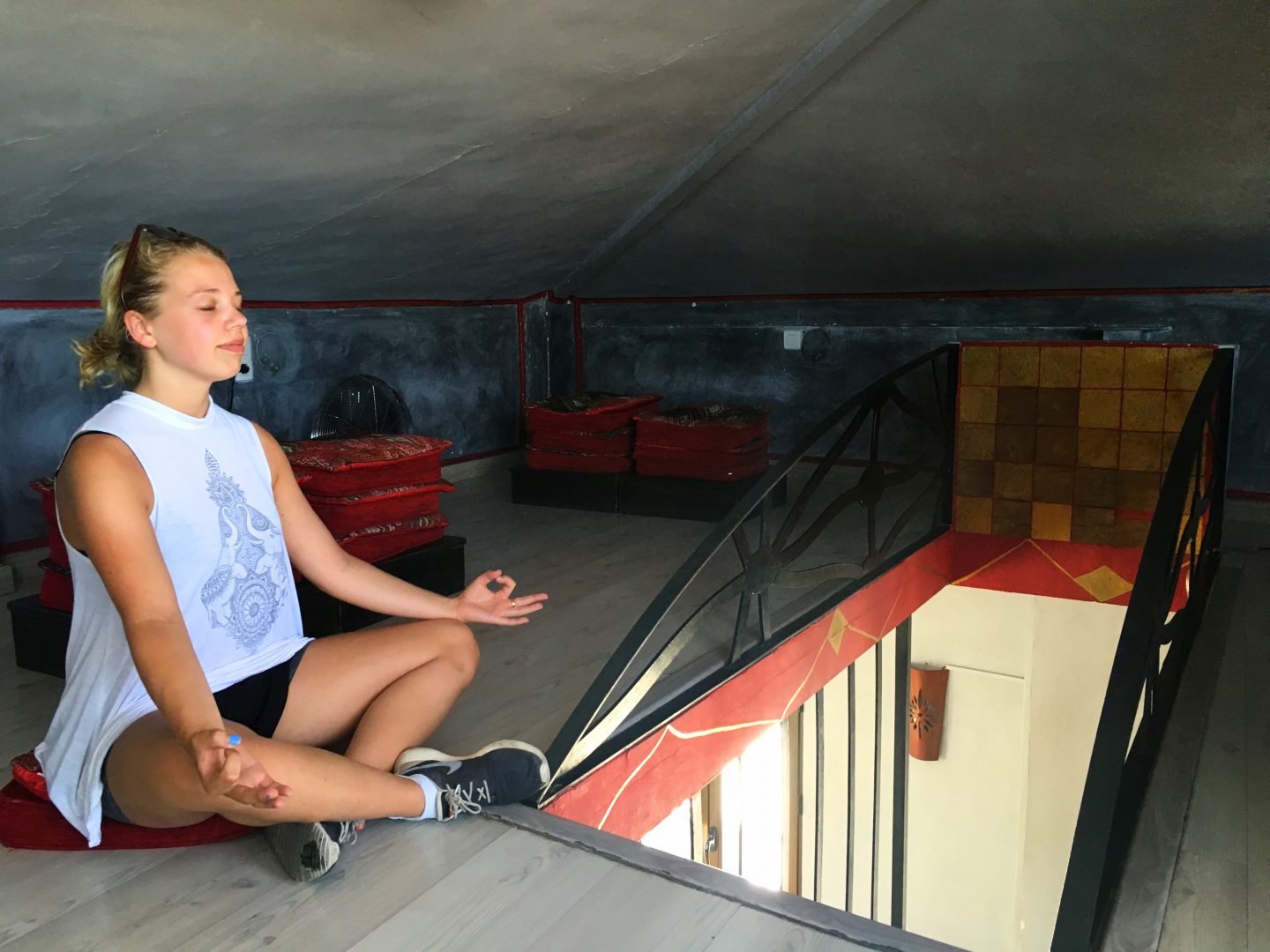 Cool off and meditate in the roof.
They have also opened up the roof to create a little outdoor balcony/alcove. From here, you can see the entire city from above… it honestly took our breath away!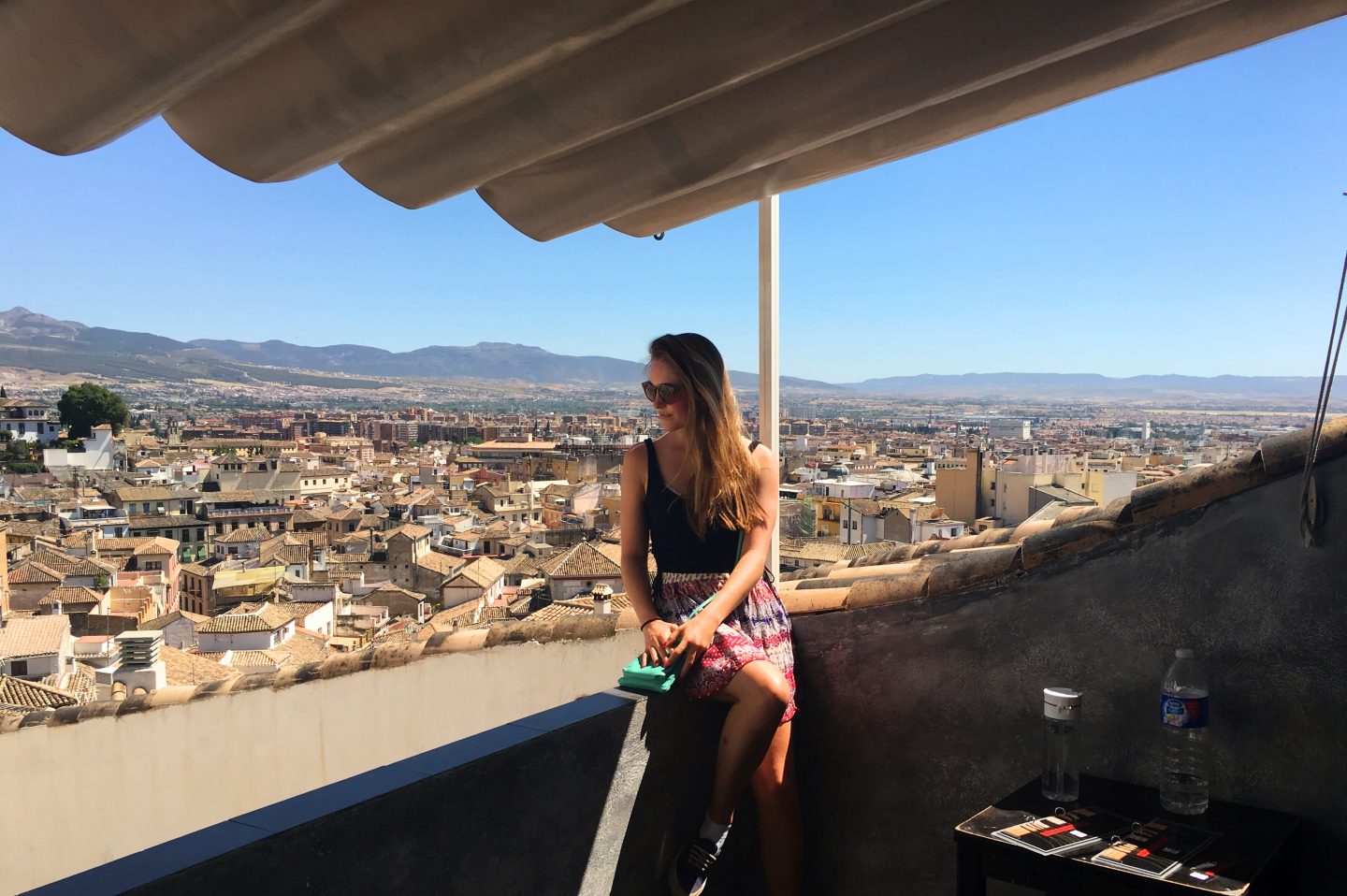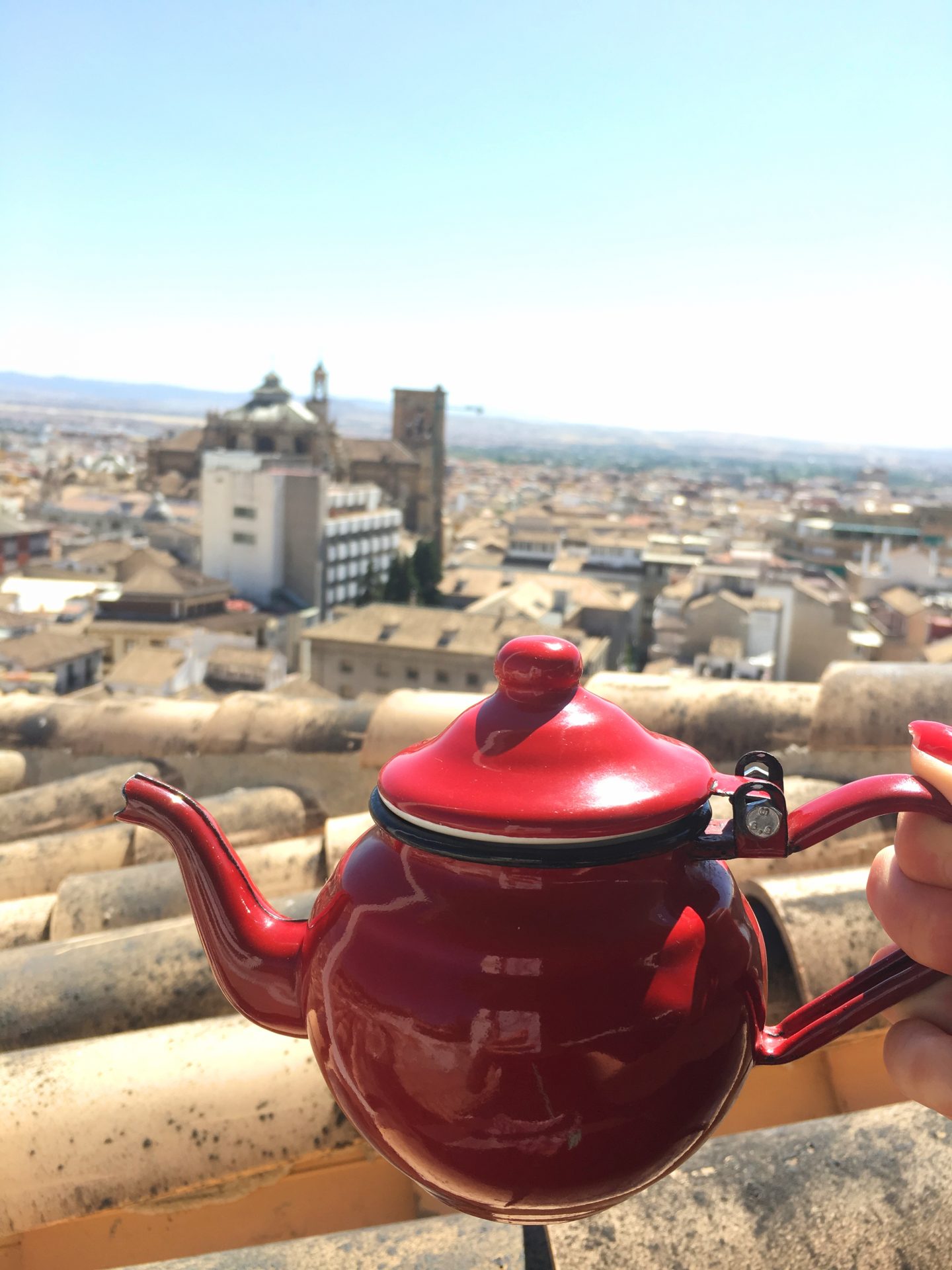 The tea menu was rather spectacular too, offering a massive variety of fruity flavours. (It also offers pancakes!) We shared a pot of kiwi and a pot of pineapple tea and drunk it while taking in the stunning vista and fussing their resident fat cat.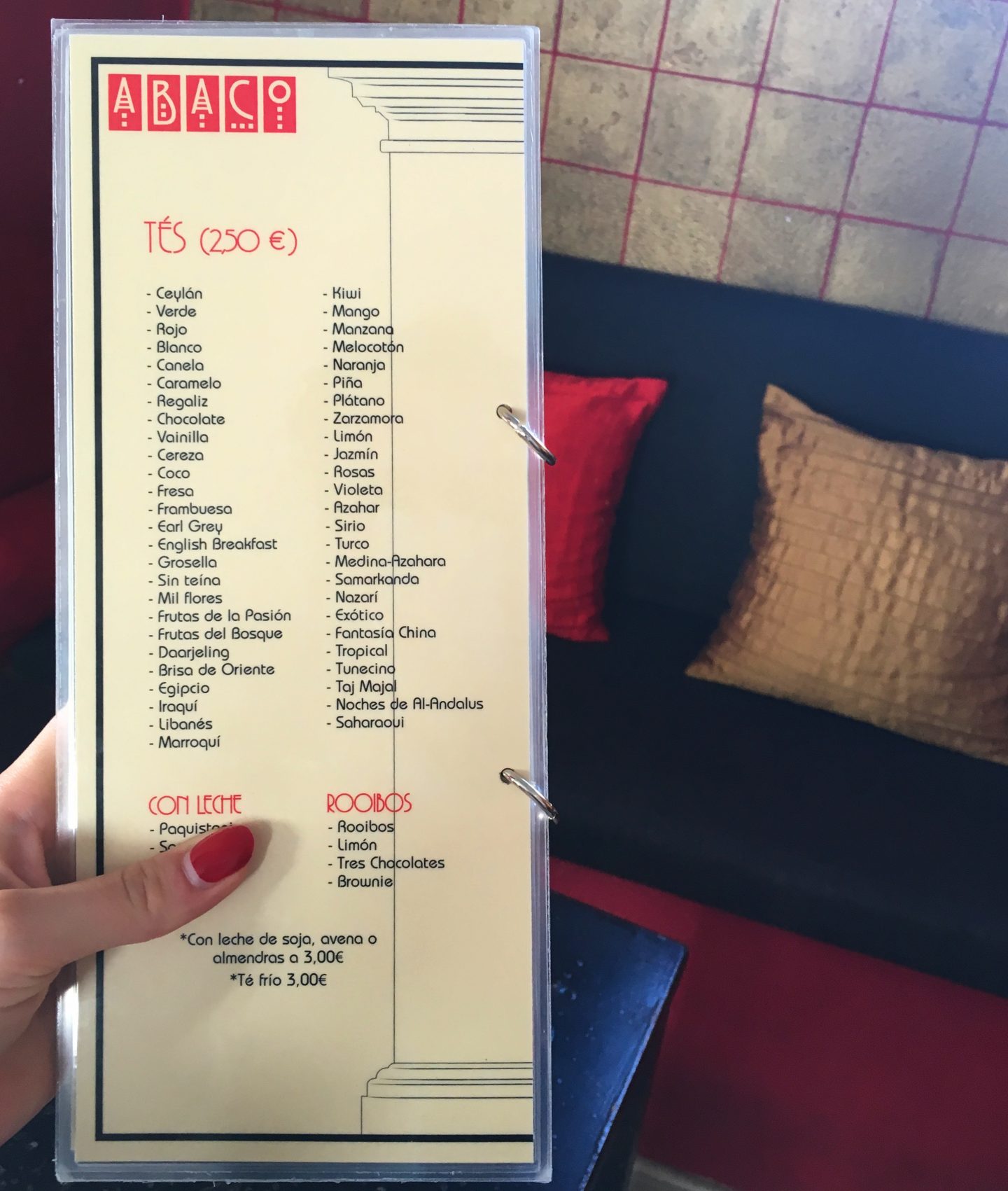 The extensive tea menu.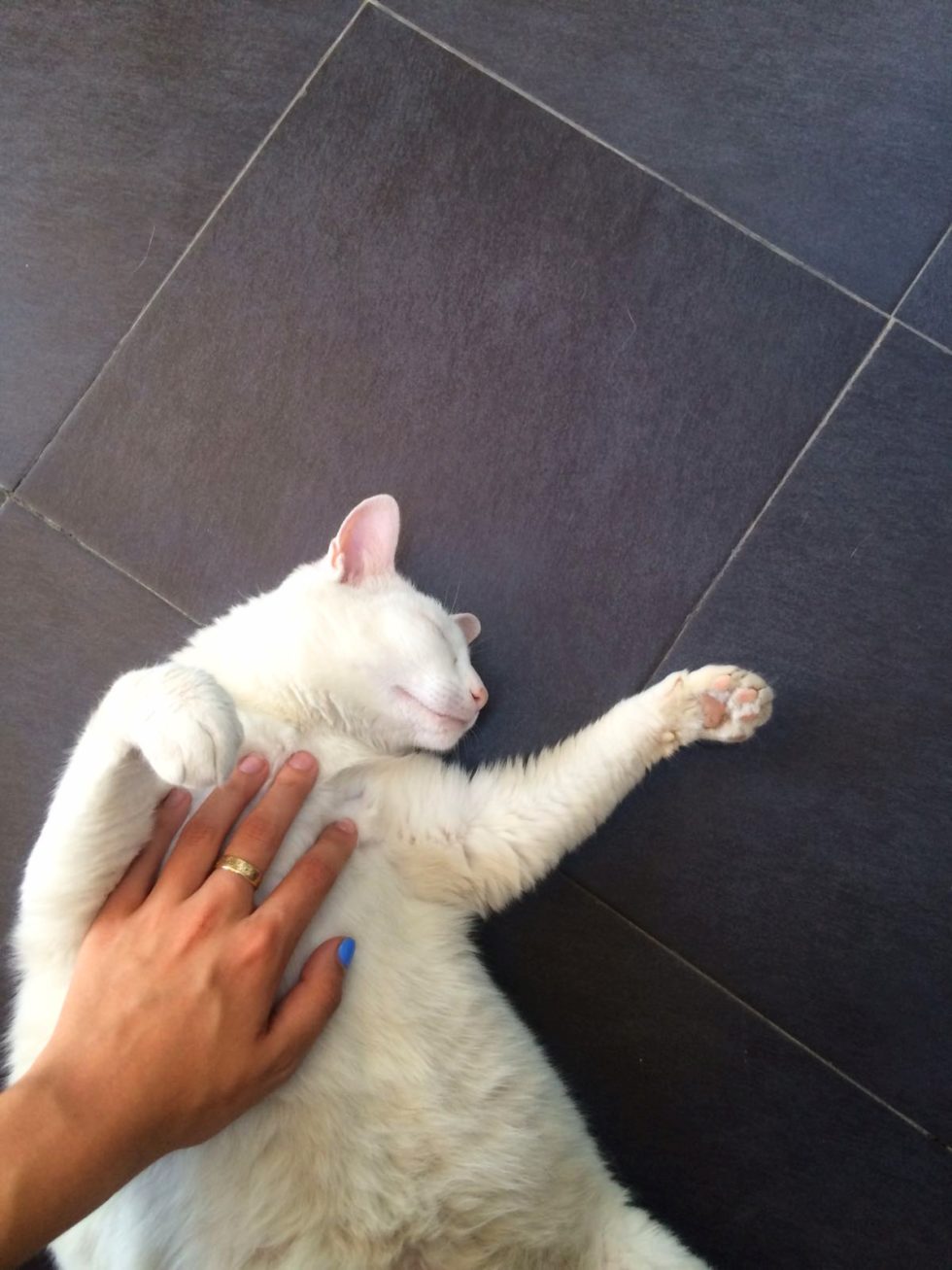 Resident fat cat.
The back streets I speak of reveal endless little cluttered shops. I couldn't help but be reminded of the time I spent in Morocco, the streets resembled the Moroccan Souks in an uncanny way. This was one thing Lu and I really noted about Granada: just how different it was to Barca and Valencia and much of the rest of Spain. Being so Southern, the North-African influences are evident, and it was wonderful experiencing such a different and mixed culture.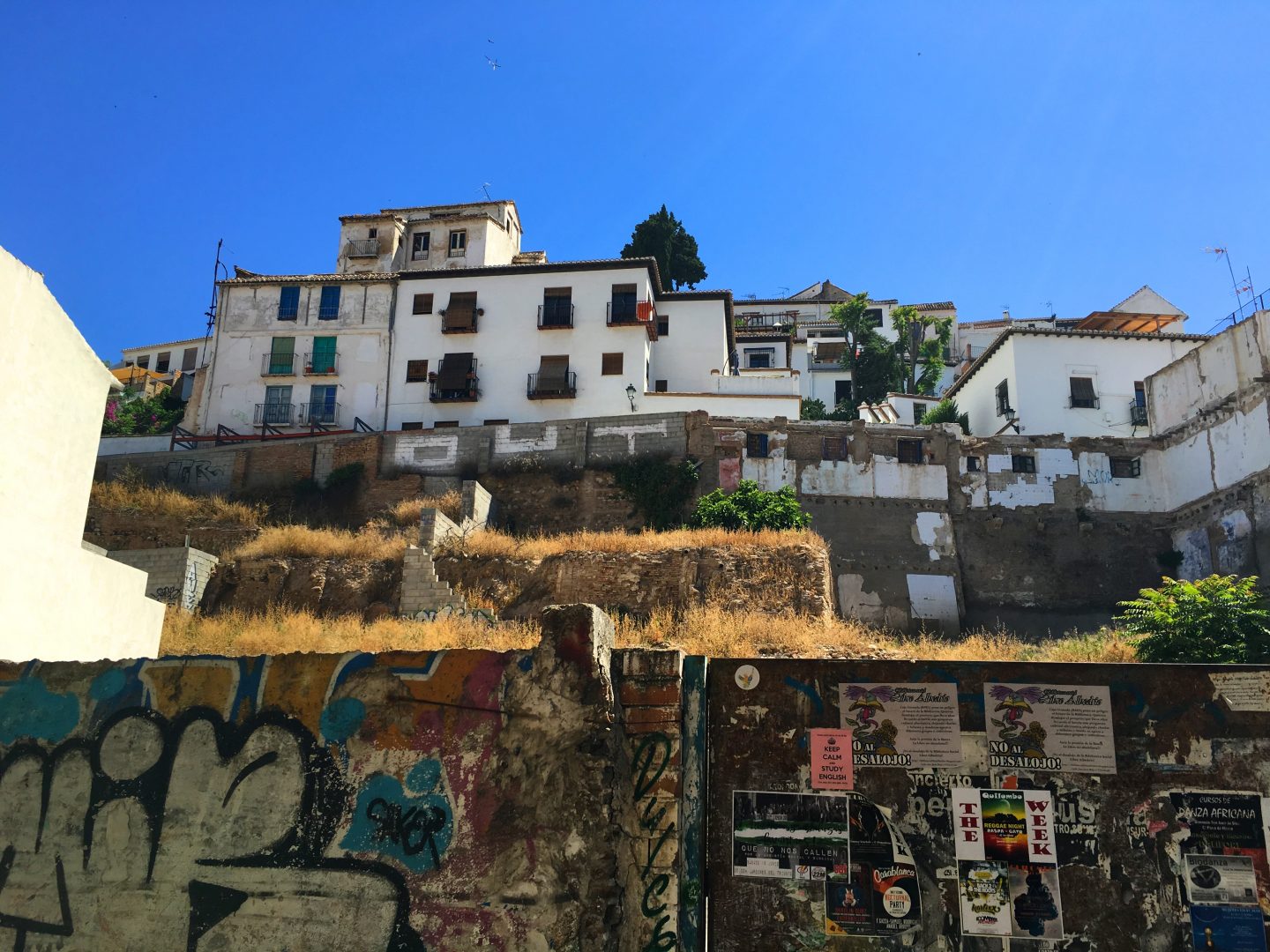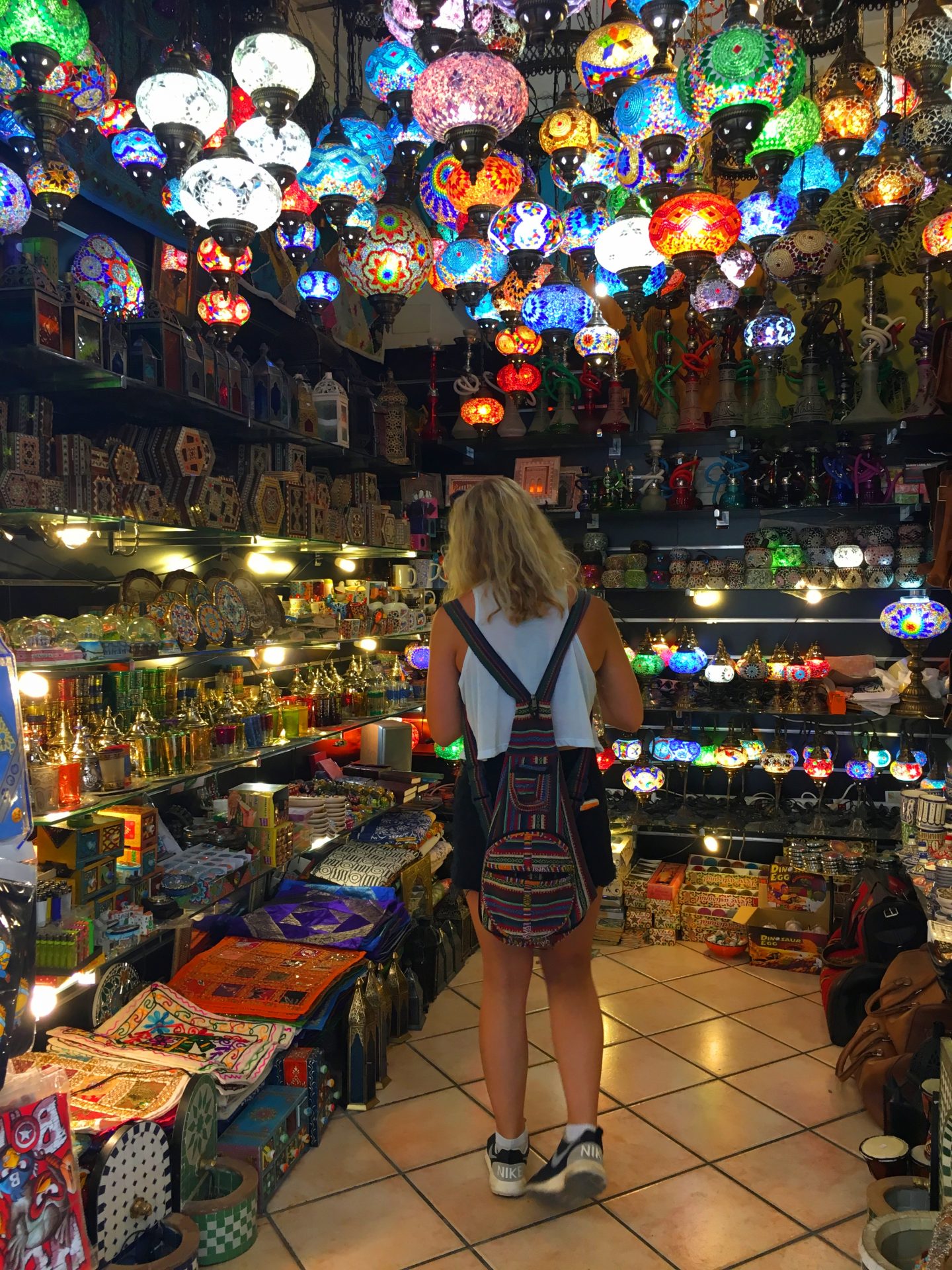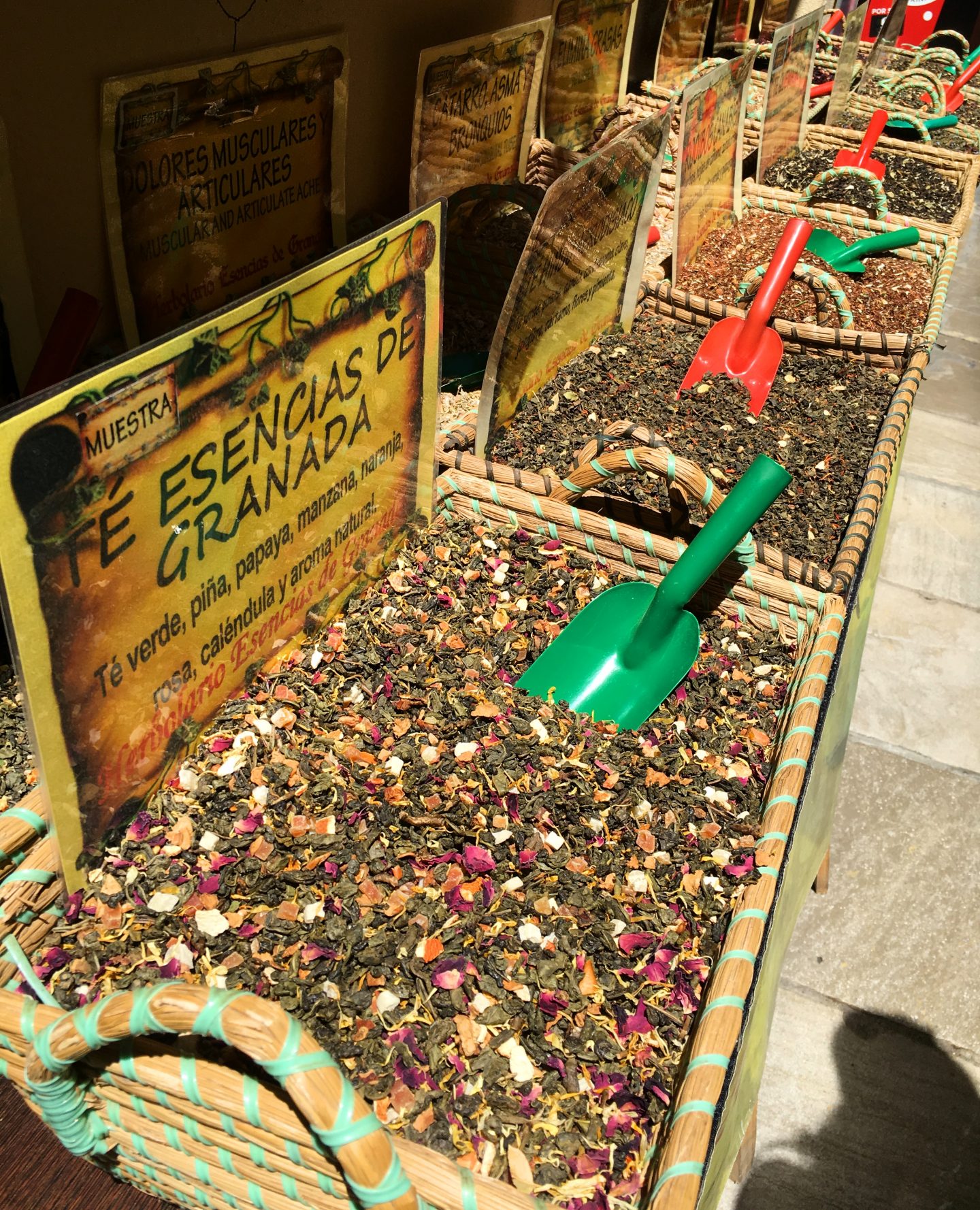 So Granada brought a relaxing conclusion to our trip, and it really was perfect. Of all three cities, it is Granada that I hope to visit again most (although I would never turn down the opportunity to return to the other two!). For starters, I need to do the Alhambra properly, but aside from that, it offered all of my favourite things: delicious (free) food, giant gin and tonics, fruity tea and stunning vistas. Please please take the time to explore Granada, and enjoy just relaxing here.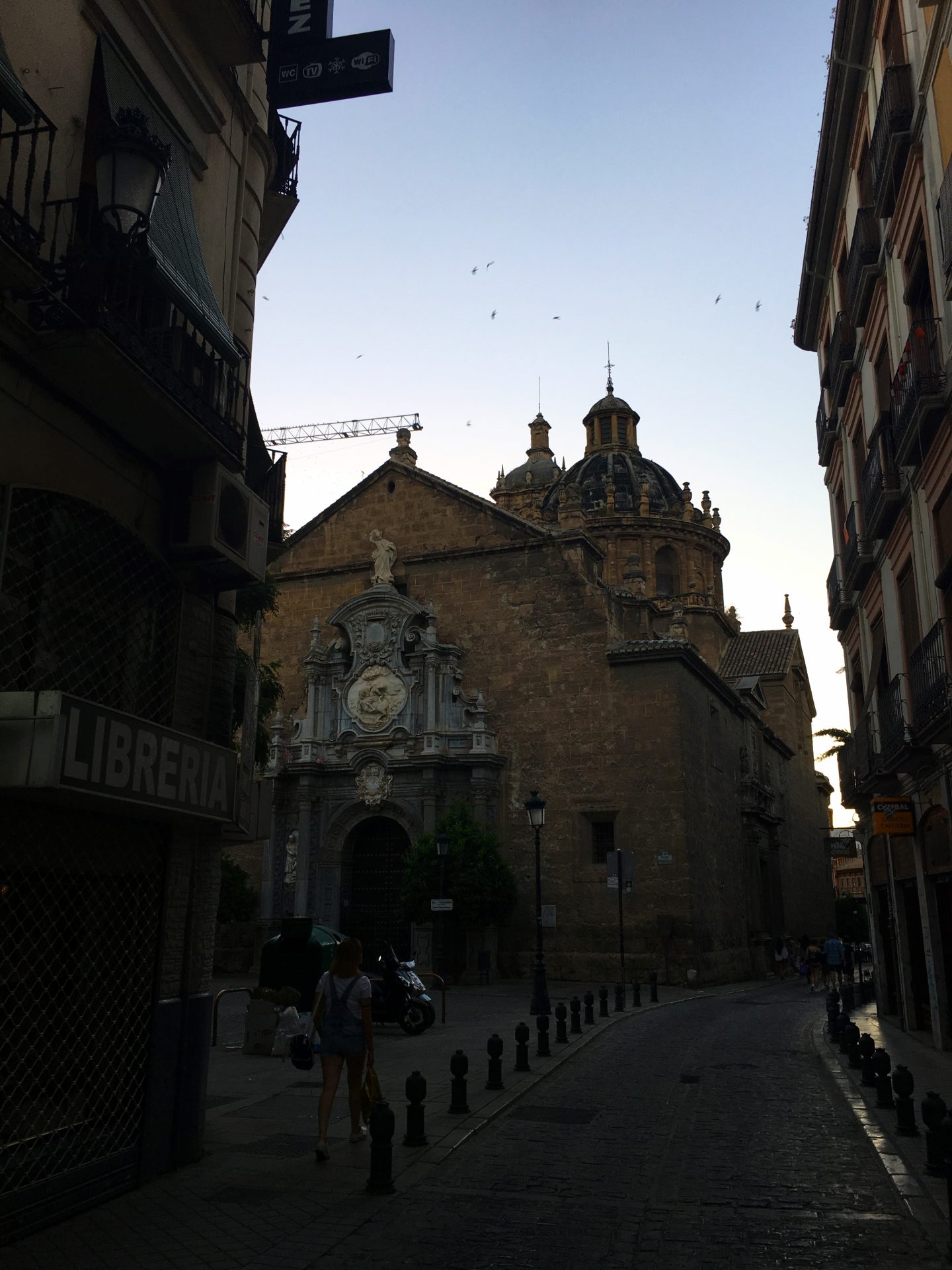 Explore the architecture…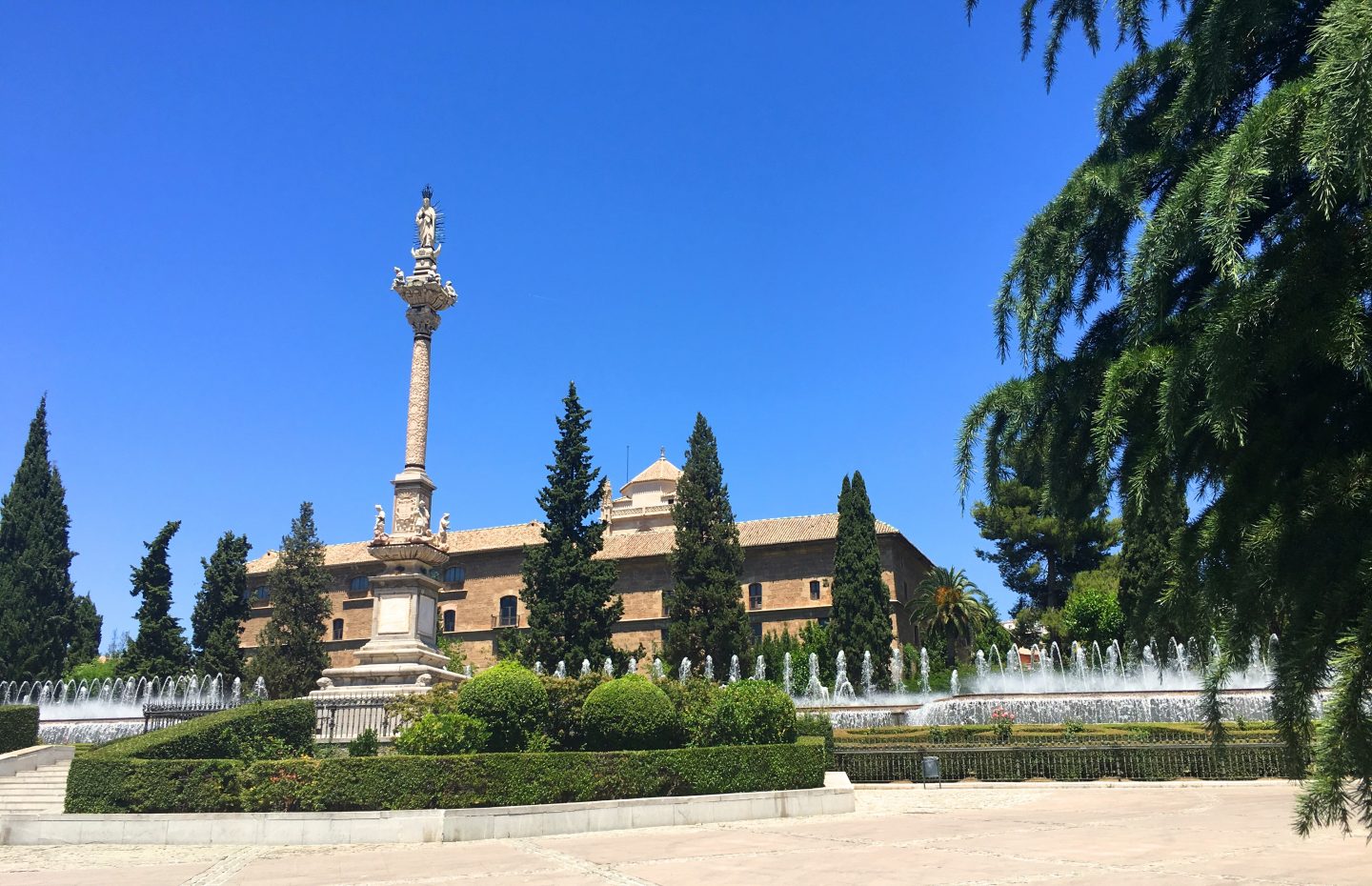 …relax in the parks…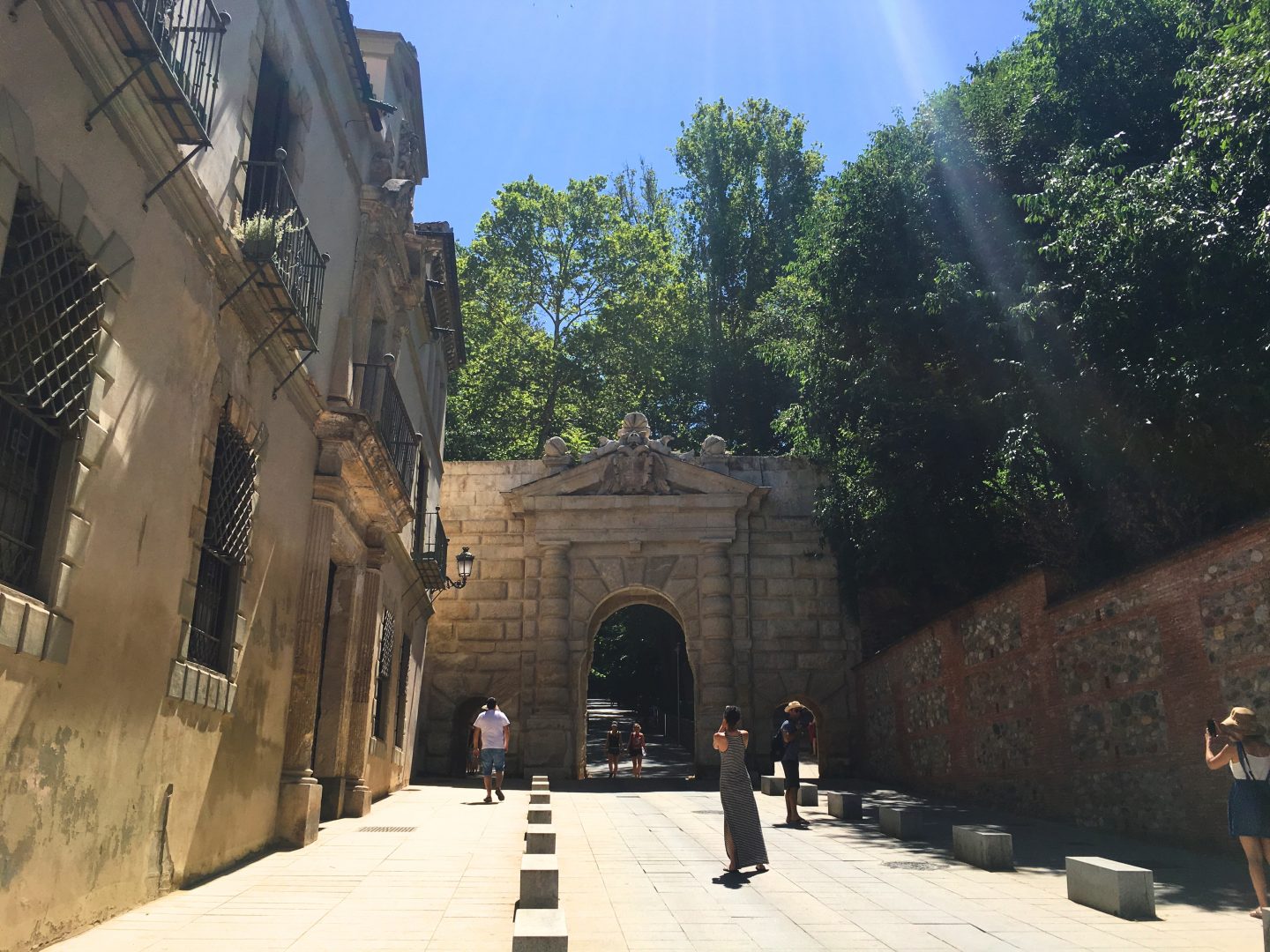 …climb up to the Alhambra…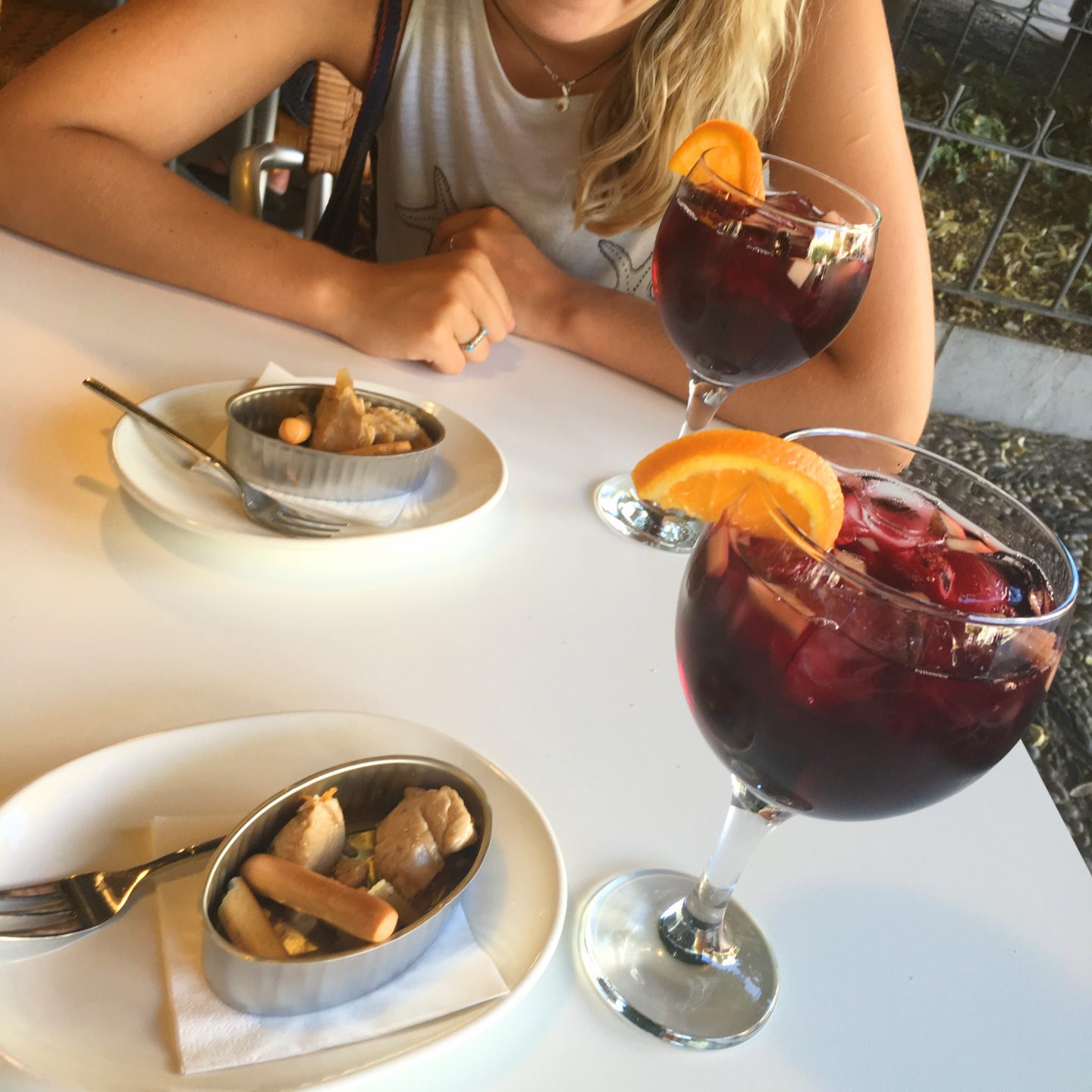 …drink Sangria with free tapas…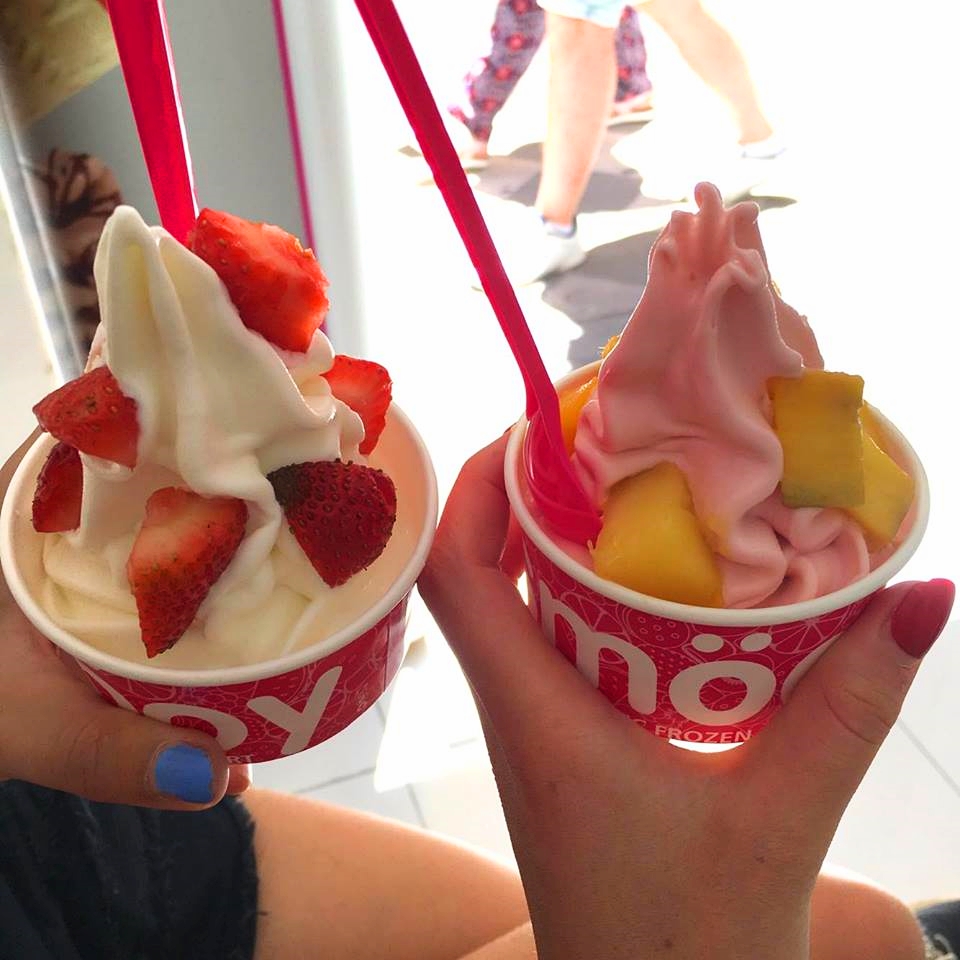 …eat FroYo…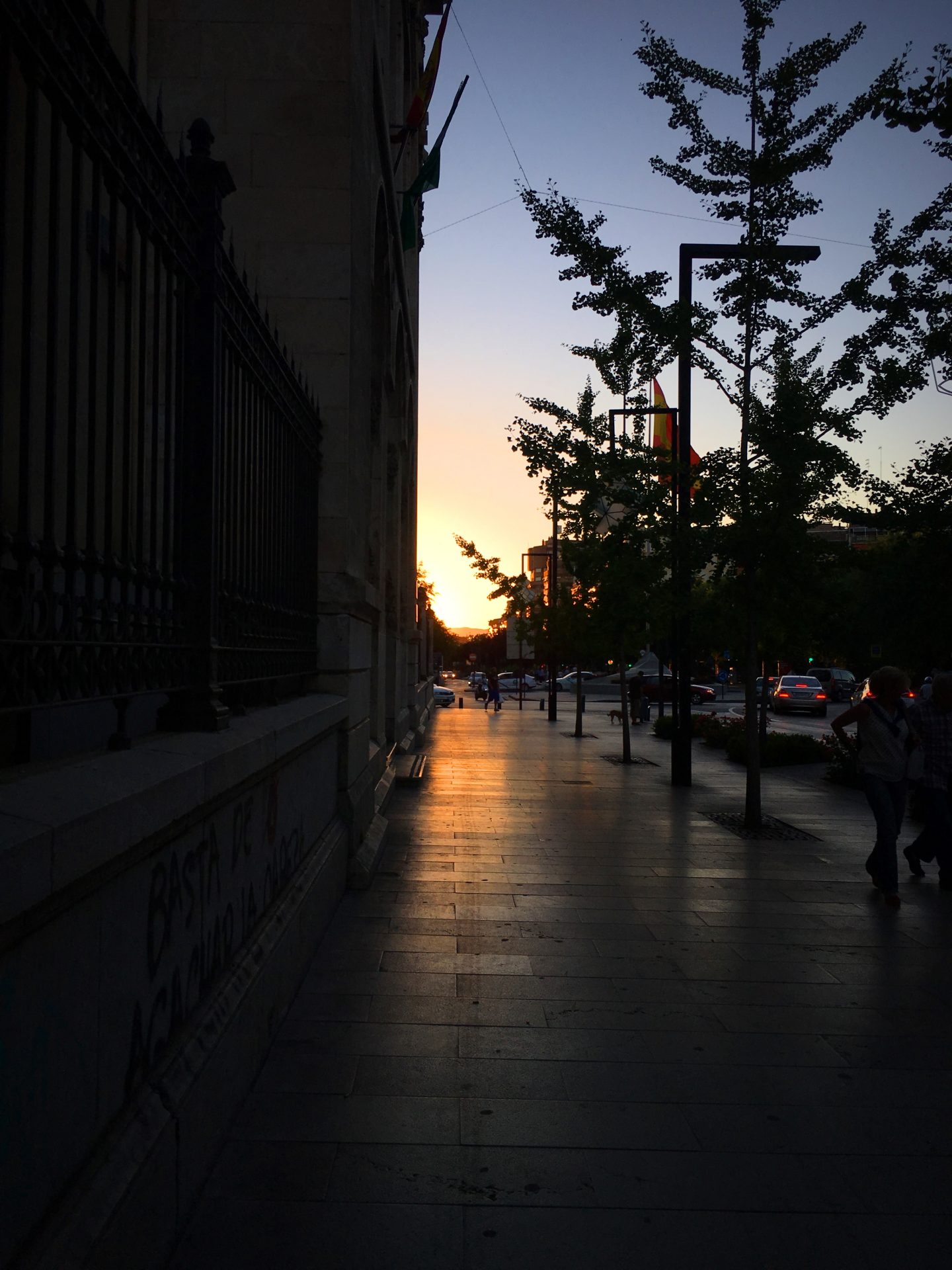 …and enjoy the beautiful sunsets.
For now, goodbye Spain, you were truly brilliant.