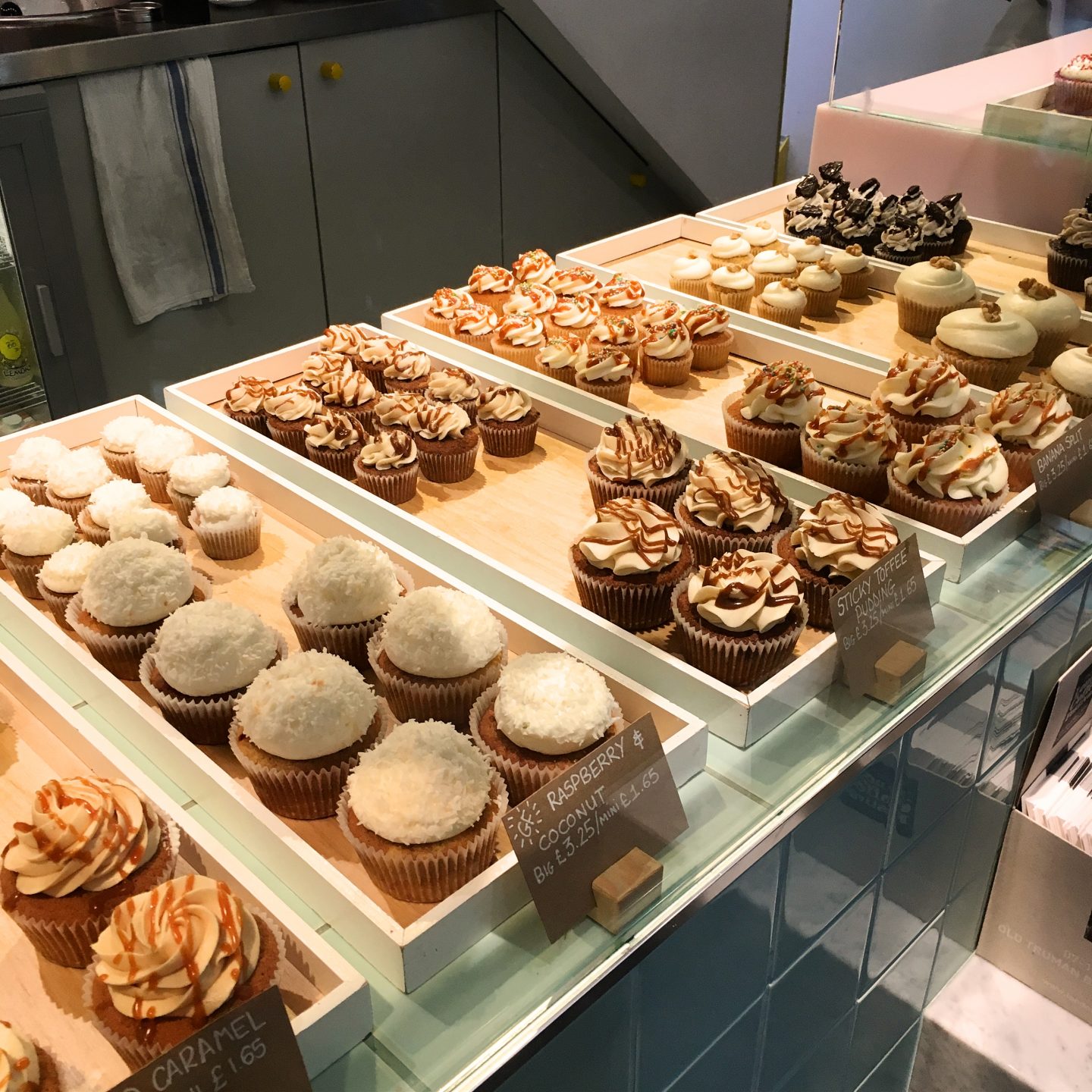 Reading Time:
4
minutes
In my last post I promised to share with you all my discovery of Soho's very own Heaven of sugar, frosting and sweetness. I suppose I have left you all in suspense for long enough now, so will finally relieve your burning anticipation… I give you, Crumbs and Doilies!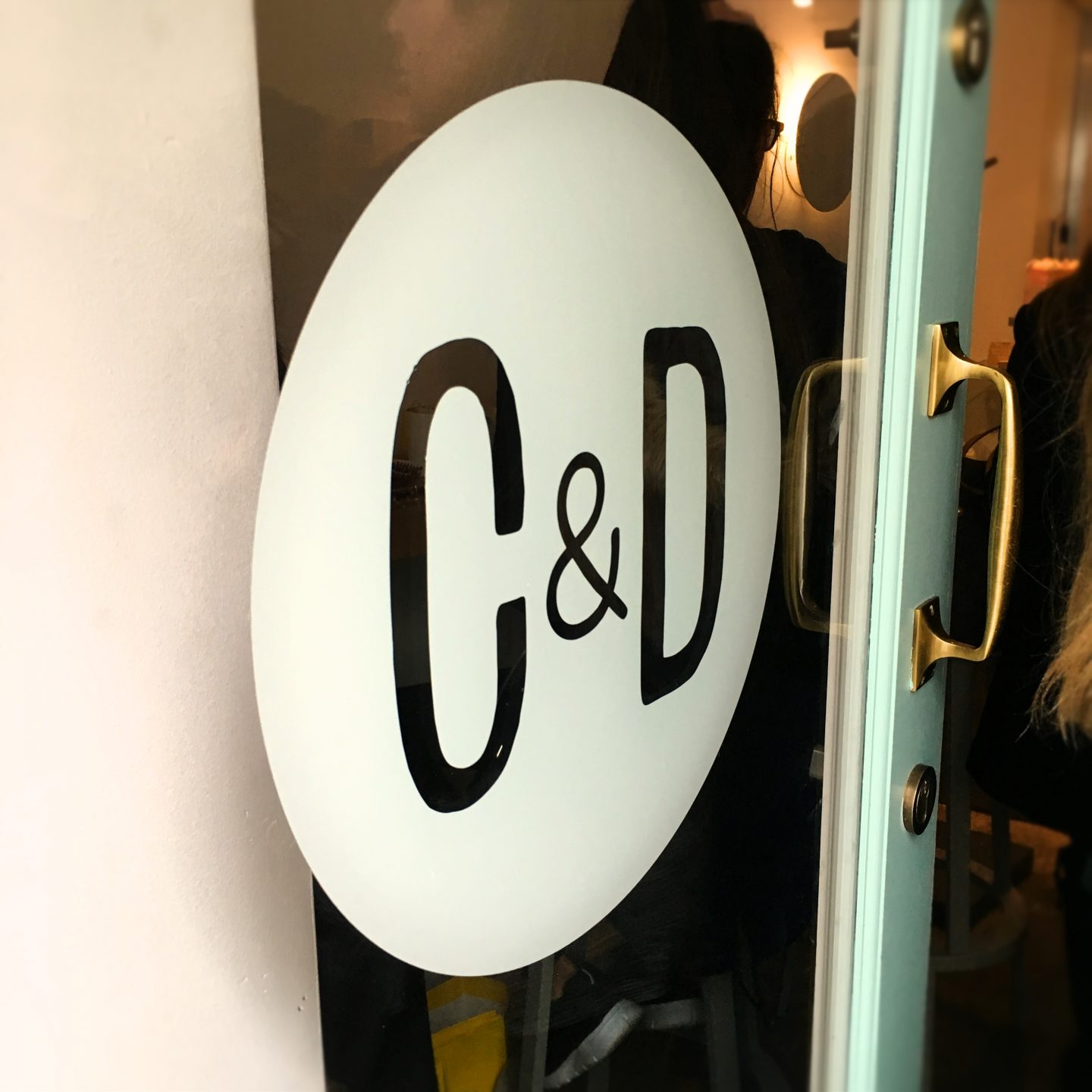 The doorway to Heaven!
With a super sweet tooth and a taste for charming hidden gems, Crumbs and Doilies has been on my bucket list of places to visit since long before Common Toff even existed and I was just me, gazing at pretty pictures of rainbow cakes on Instagram.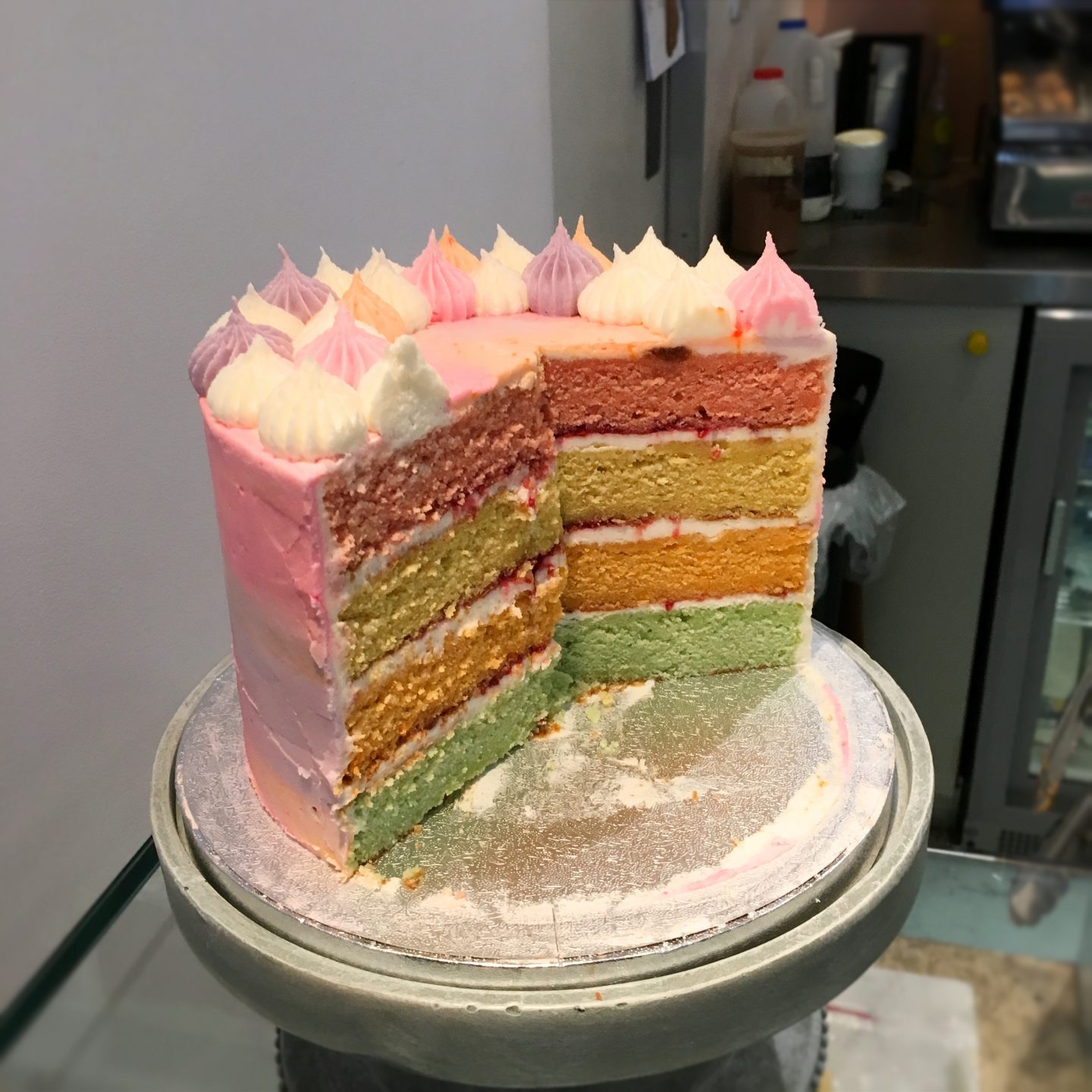 The Dye Cake.
For years, this tiny, independent Soho cake shop has been filling my Instagram feed with unbelievable photos of the quaintest, prettiest, most extravagant treats, so unbelievable in fact, that I resolved to visit and see them for my own eyes, as soon as possible.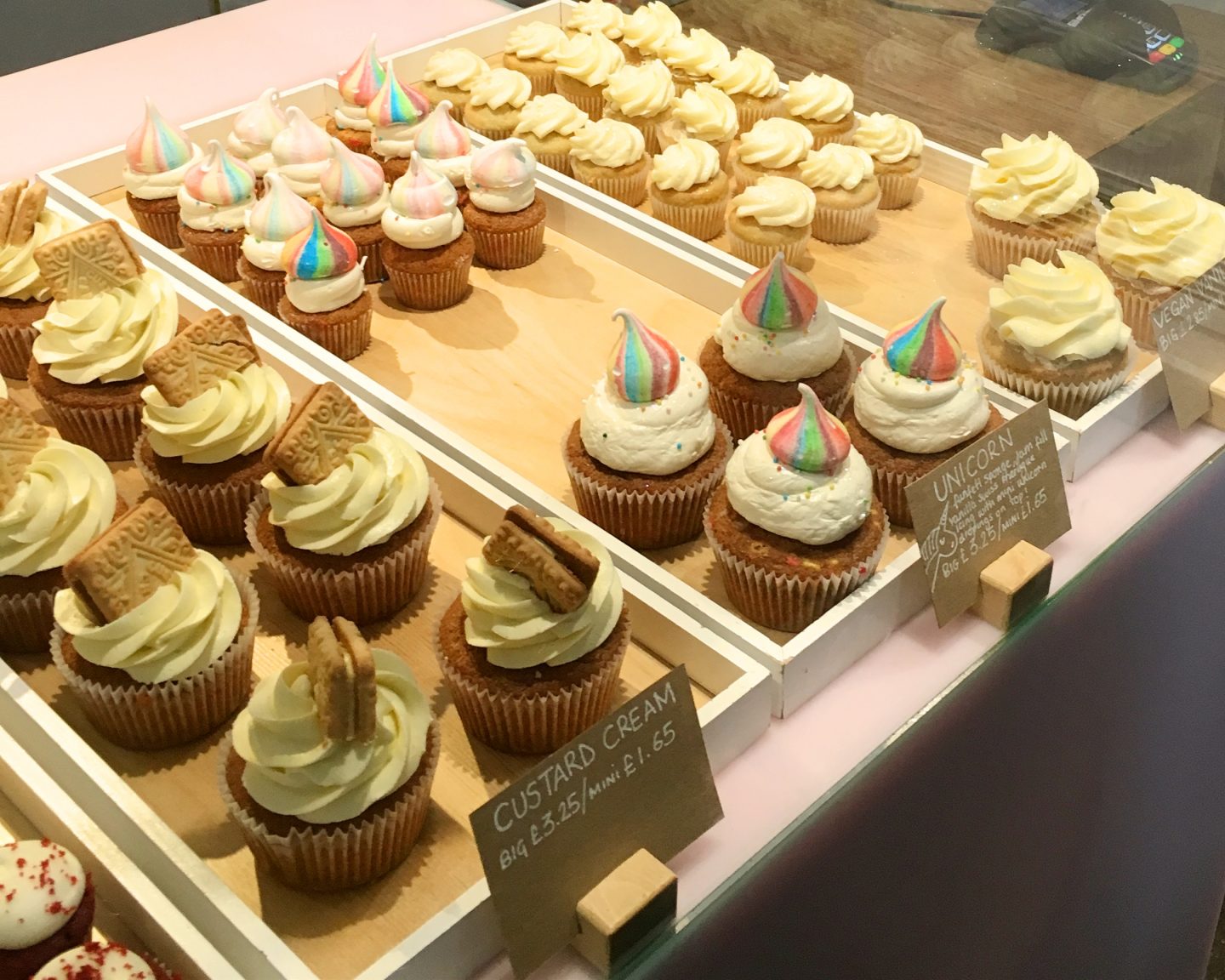 The really really pretty ones are called Unicorn Cakes!
Unfortunately, 'as soon as possible' did not prove to be very soon, and I only just made a visit, finally, two weeks ago. But… it was well and truly worth the wait! Crumbs and Doilies' Soho branch was everything and more than I hoped it would be: buzzing with excited customers, yet calm with pastel coloured walls and furniture.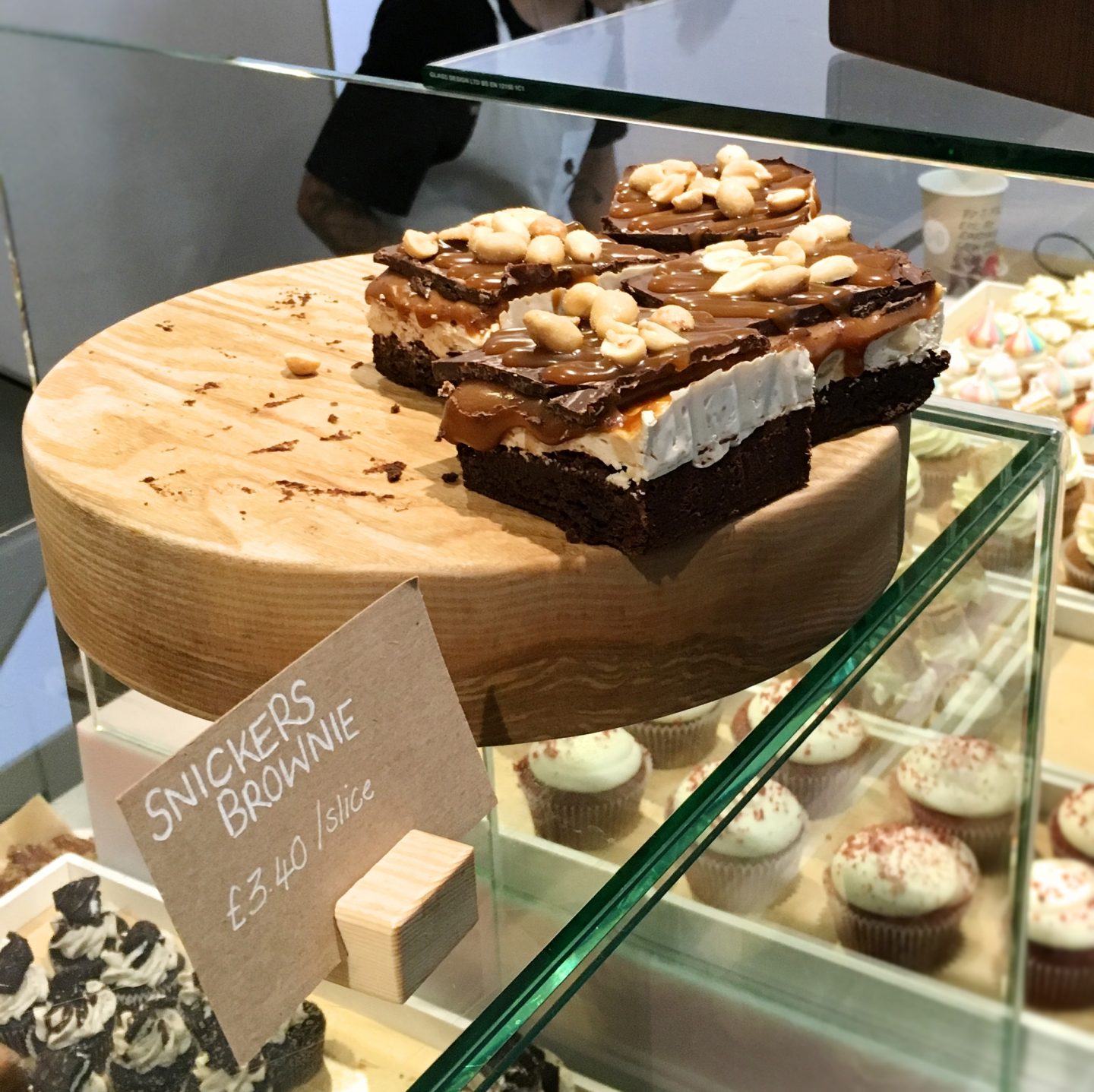 Could this be the epitome of indulgence?
When I say hidden gem,  I'm not just being cliché… my spirits plummeted after a morning of excited London rambling when Crumbs and Doilies was not where my phone map told me it would be. The rain began to pour in a spell of appropriate pathetic fallacy, as I descended into a wallow of self pity at falling victim to this Instagram feed full of promise, too good to be true. Fortunately, my friends on sensing my breaking heart took to determination… scouting the area and audaciously asking the waiter of another cafe nearby for directions! But thank goodness they did, and I owe them for a great deal of my happiness since that morning… because there it was, finally, shining modestly down a narrow street. So if you do fancy a visit, be prepared to really search! But I promise with all my (now complete) heart, that it is well and truly worth the effort!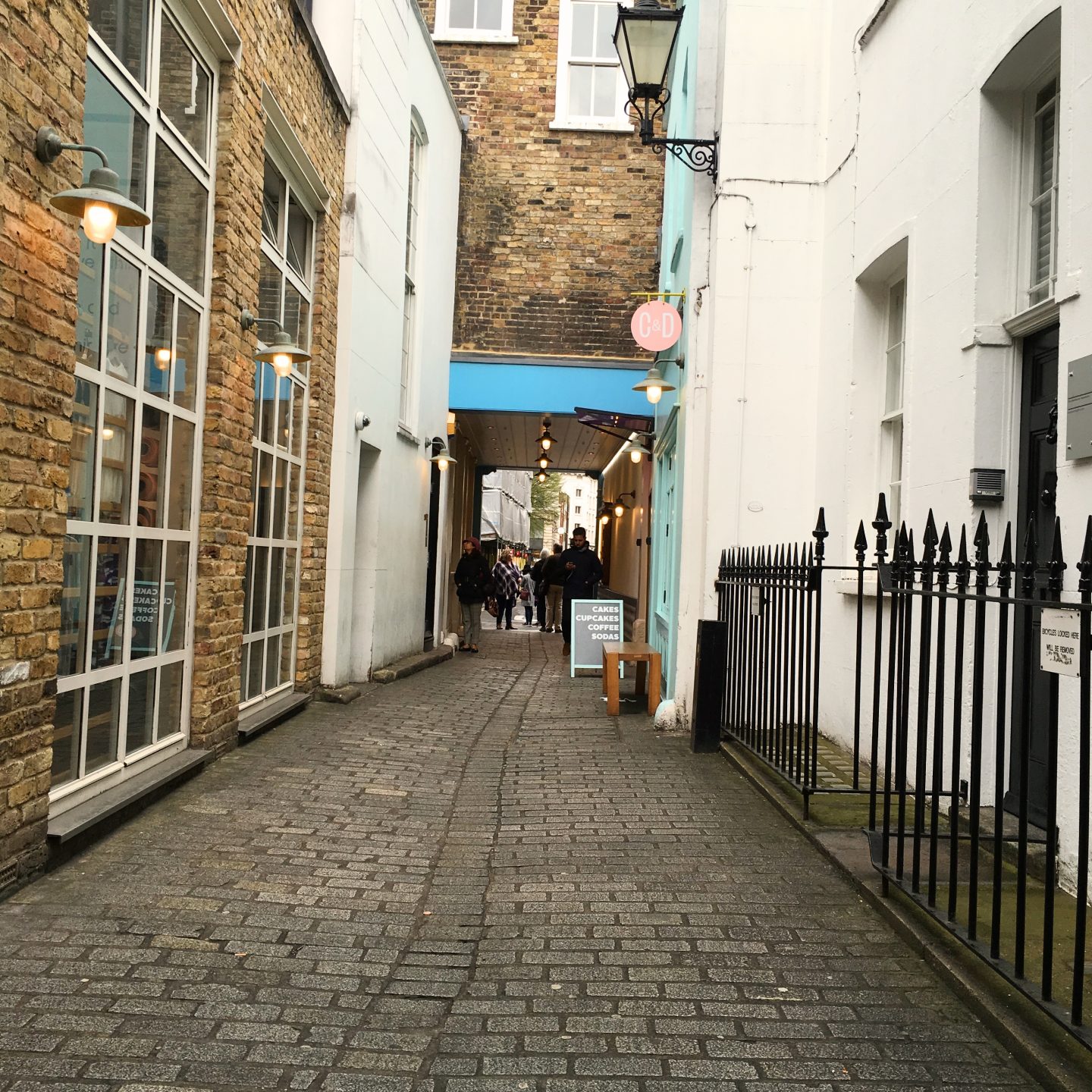 Here it is, playing hard to get with its allusive location.
While £3.25 may sound a little steep for an individual cupcake, such are London prices, and these are no ordinary cupcakes! They truly taste as good as they look and they look incredible… take a peak for yourself here! I also couldn't resist trying their tray-bakes, opting for an indulgently glorious Oreo Rocky Road which I didn't even feel guilty eating, despite the likely 2000 calories that came with it.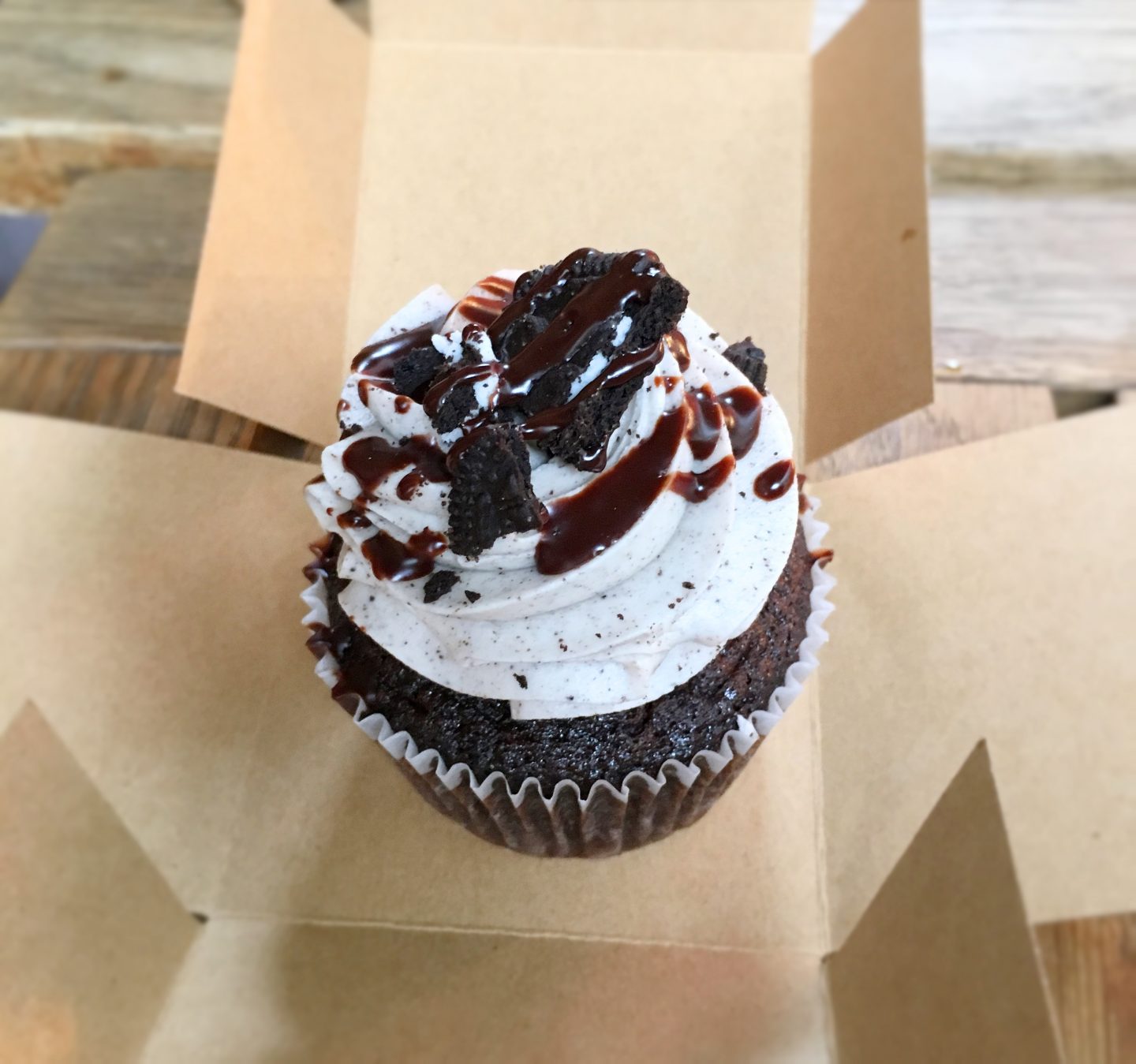 No ordinary Oreo cupcake…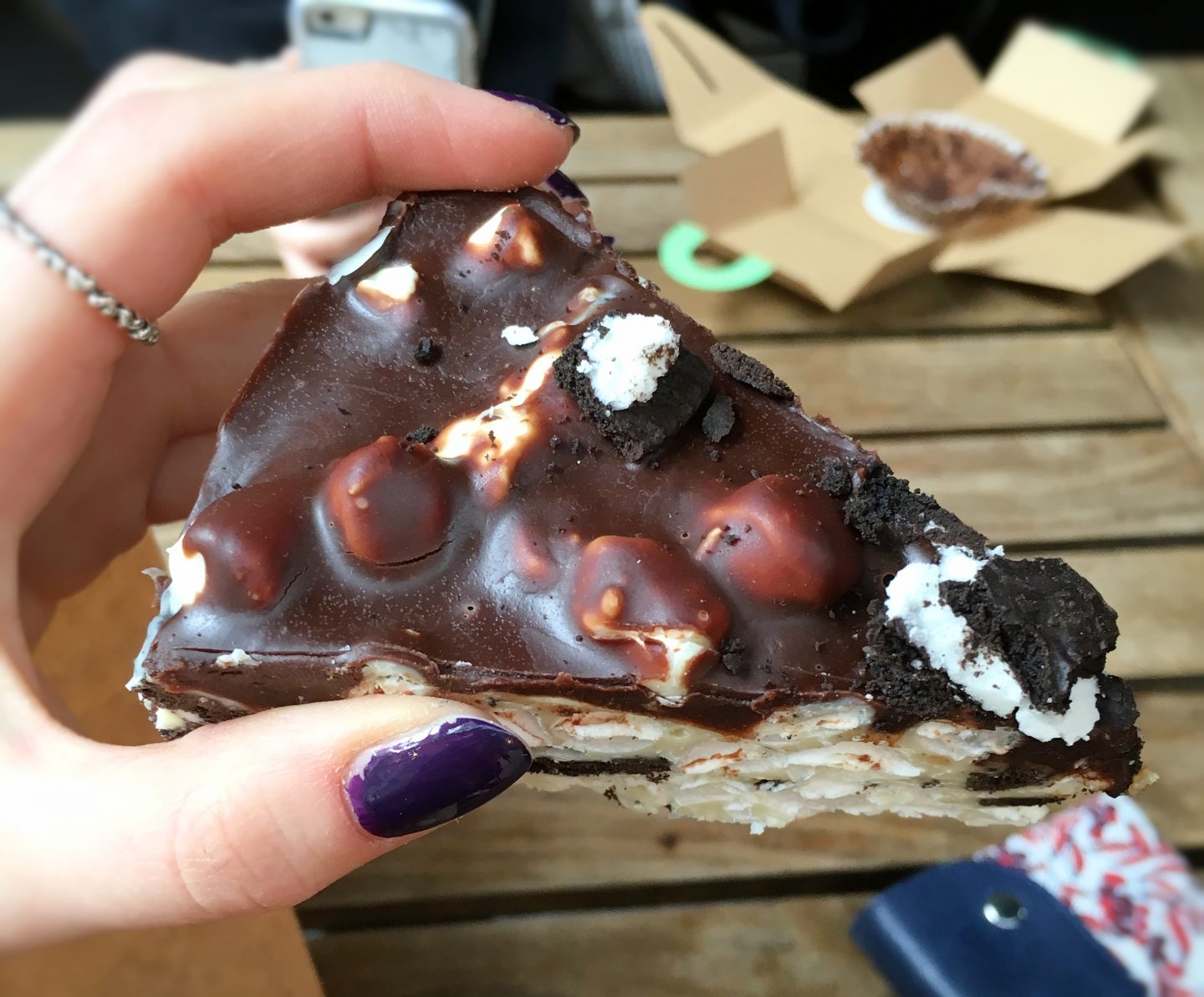 … and a far from ordinary Oreo Rocky Road.
And if calorie counting is your thing, as it should be mine, miniature versions of nearly all their cupcakes are available; boxes of which make the perfect little gift, almost like a box of chocolates, but even better.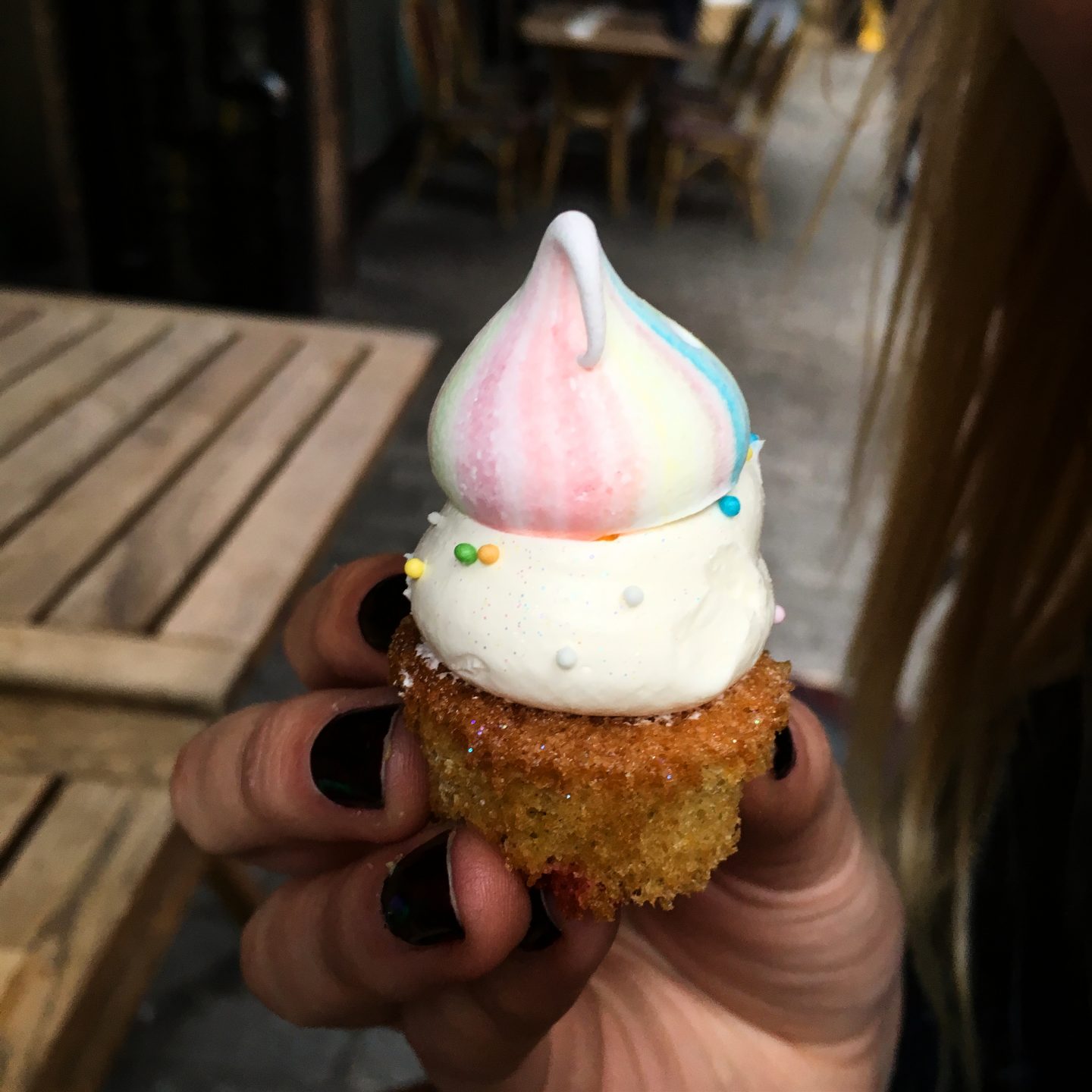 Bitesize Unicorn.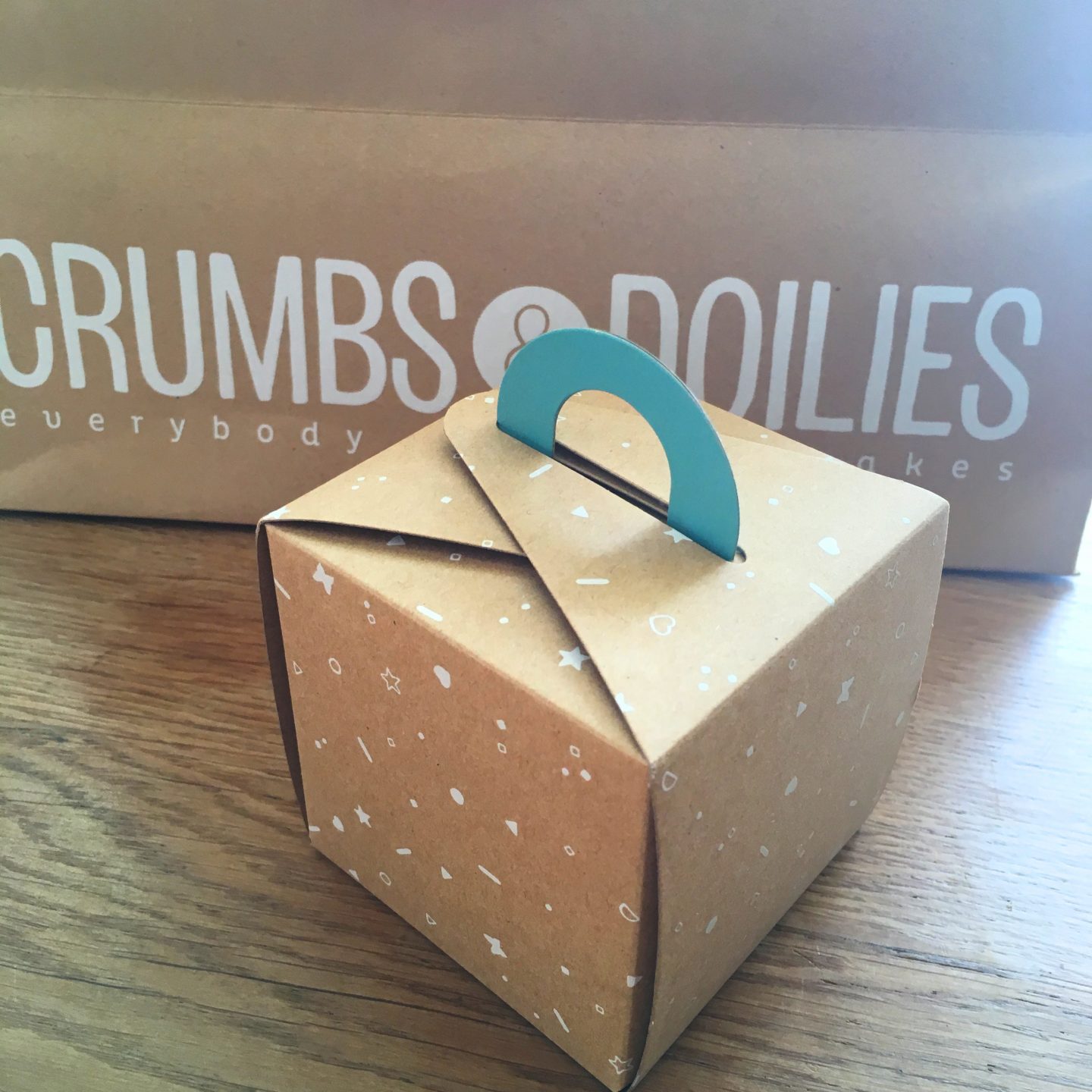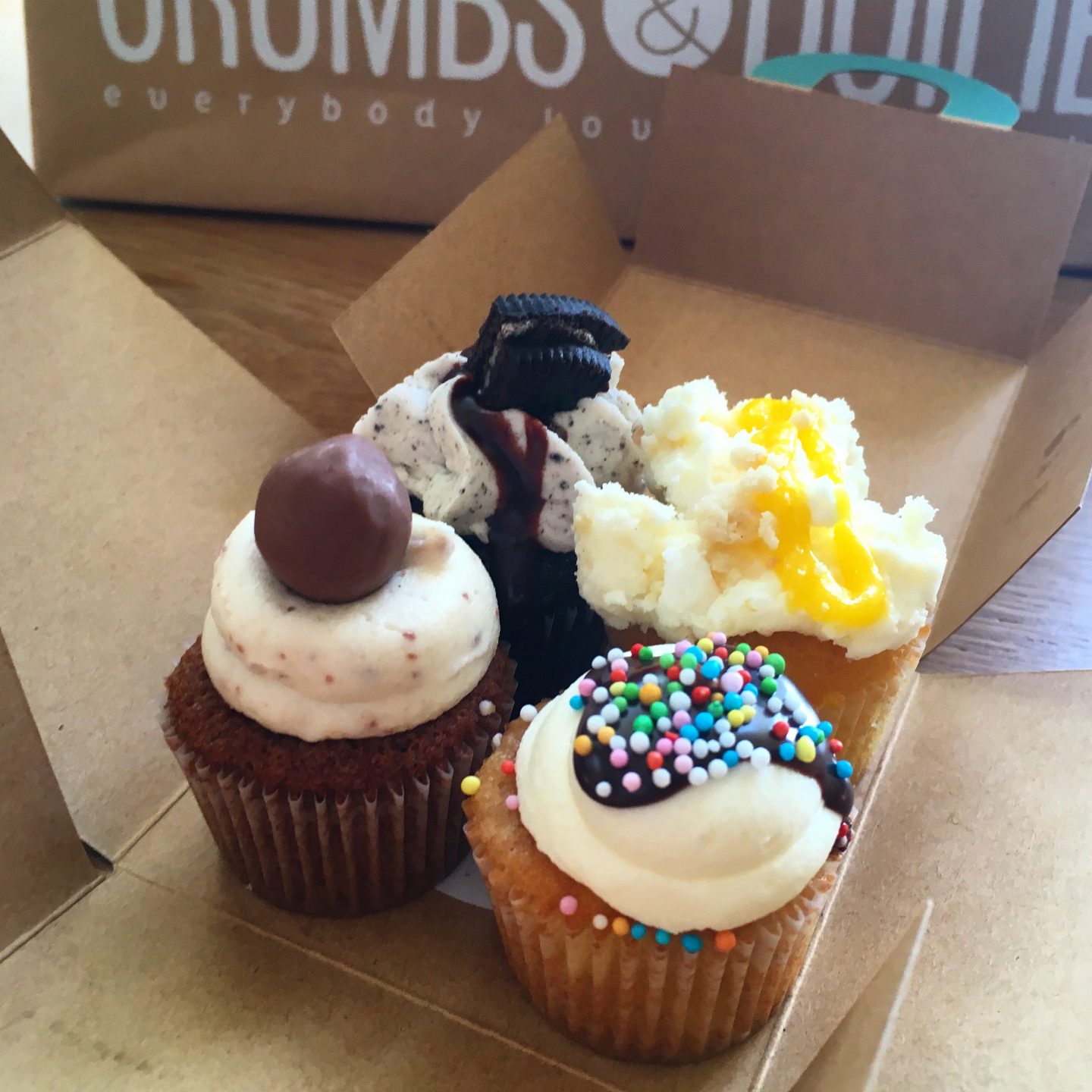 Crumbs and Doilies is not just a one off Soho cafe: online orders can be collected from here or from their Wandsworth Bakery. Also, if you happen to be braving London on a Saturday, they have a pop-up stall on Kings Road each week. Crumbs and Doilies also offer a range of corporate services, such as giant cupcake mosaics! They even build towers of cupcakes for Weddings… the ultimate show-stopping piece!
If you're in London, visit… I'd say it is nearly a necessity and I have no doubt that you'll agree having visited their tempting website.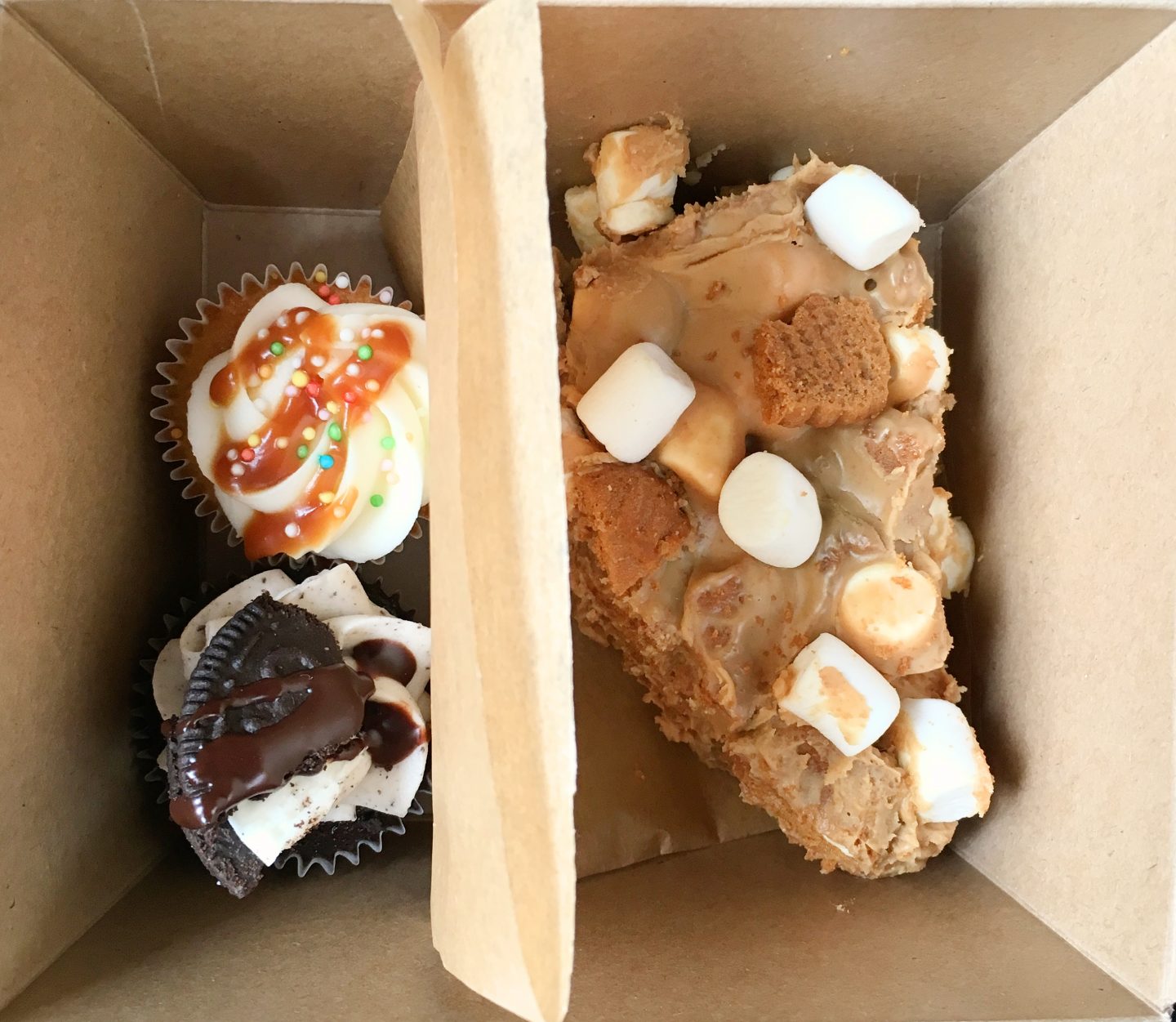 Mini cupcakes snuggle up to…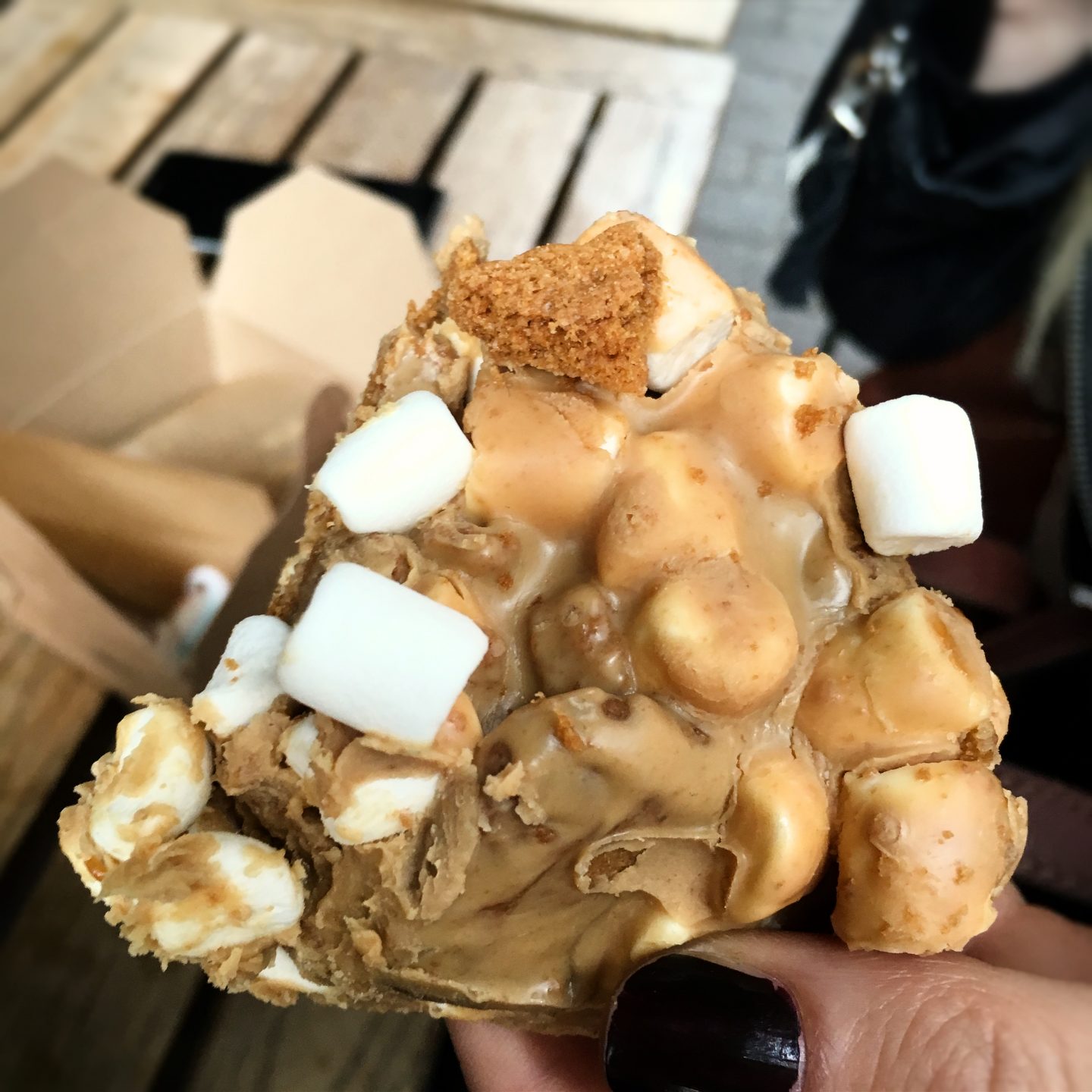 … biscoff Rocky Road.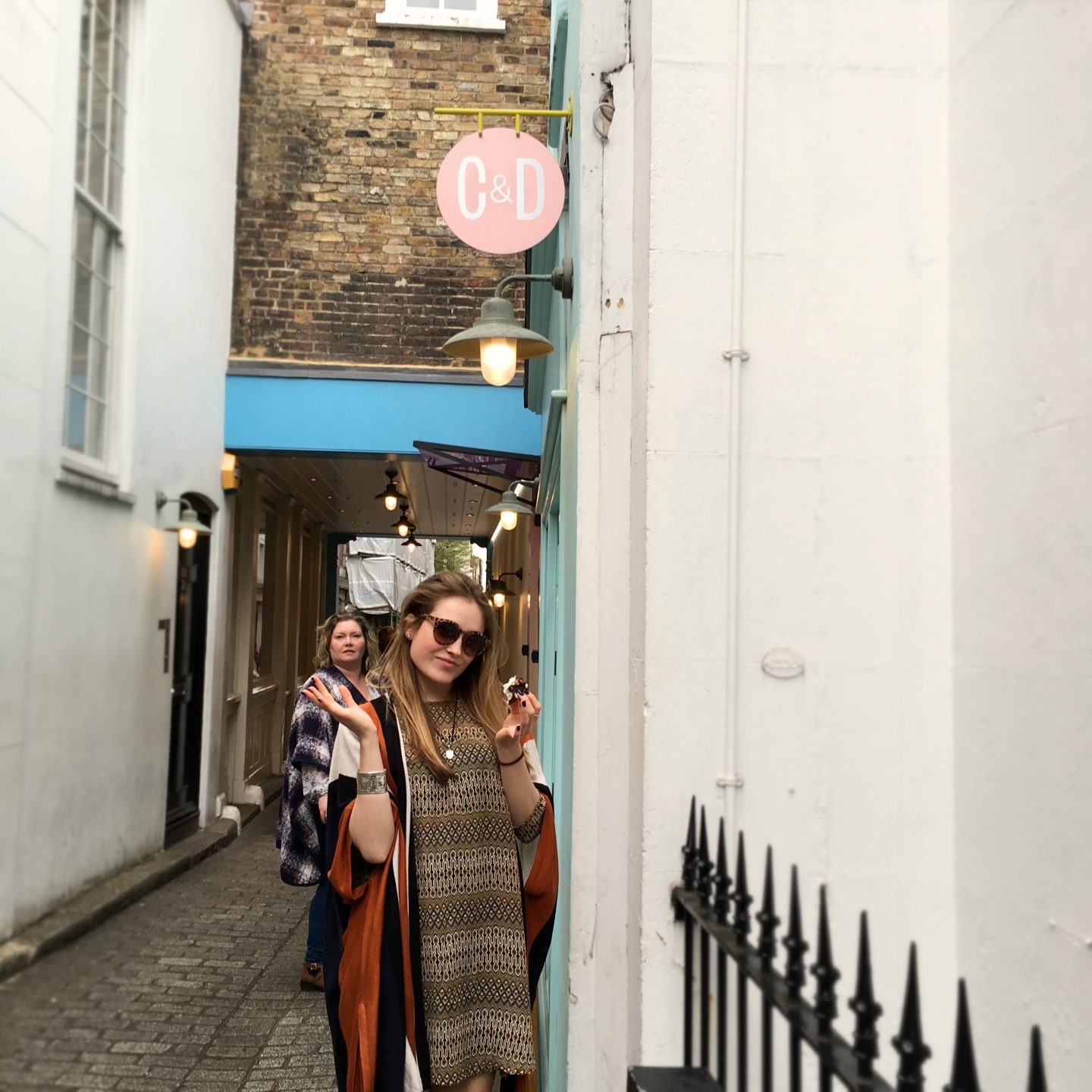 The happiest, most content bunny around.