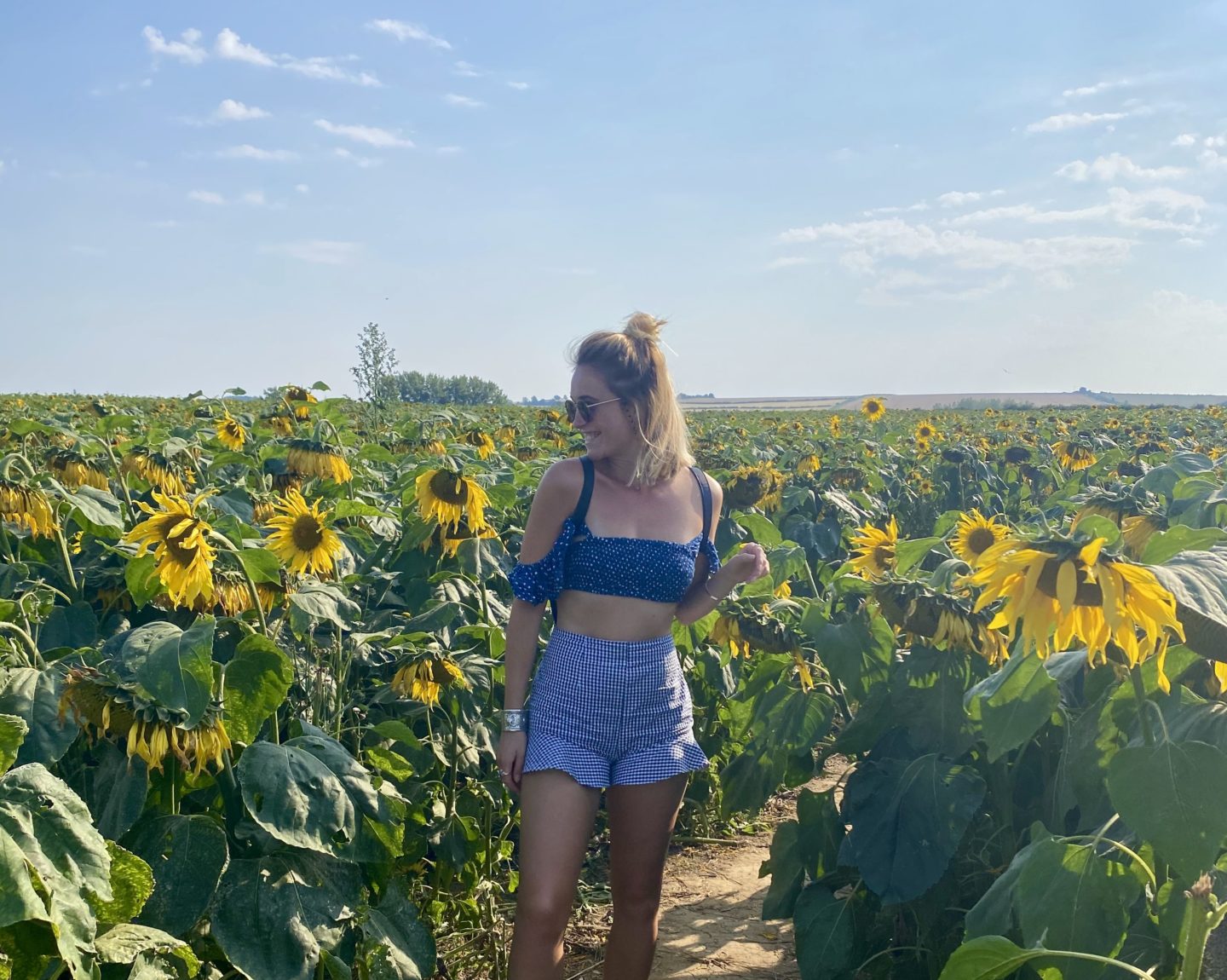 Reading Time:
3
minutes
"And, when you want something, all the universe conspires in helping you to achieve it." – The Alchemist, Paulo Coelho
Okay so this post sounds like a cliche already… but it's become a cliche because it is so important. There is nothing more powerful than talking.
As soon as I started talking to people about the idea of Béo, the dream in my head became a more concrete concept. Out in the open. Workable.
So I'm going to tell you of 3 great things that have come from talking to people about Béo:
Self-Belief
External Validation
Support and Advice
Self-Belief
It takes a great deal of confidence to first tell your close ones about an idea. It was quite scary telling my family and close friends that I wanted to start my own sustainable, aesthetic activewear brand. Yes, I was super excited to tell them, because I had an inkling I was onto something I could really love. But I also had fears of their disapproval and disbelief.
It takes further confidence to start talking about the dream as a real idea. I.e. when I moved from saying "I want to start" to "I'm going to start my own sustainable, aesthetic activewear brand".
And it takes yet more confidence to start telling people beyond those closest to you. To new people even. Yesterday I met someone for the first time and they asked me what I do… I said, "amongst other things, I'm starting my own activewear brand." That was a huge step. So was telling you guys and people on Instagram!! At that point, the fear is in the certainty of it… there's no going back on an idea once everybody knows it.
With each of these leaps, my confidence in the idea grew. In changing how I presented it to the world, I actually convinced myself that this is actually going to happen.
Exterior Validation
Pushing past a fear of unknown reaction amongst family, friends and even strangers, led to the best feedback I could imagine.
People genuinely believed in me and this success of this project (more so than I sometimes do actually)! The best feedback I received from most people was that this idea seemed such a natural extension of me; that it was perfectly suited.
Others mentioned that they'd had the same trouble when looking for aesthetic, sustainable activewear in Europe, that simply didn't exist!
People were excited by the idea of Béo, and with each message or conversation of encouragement, my own enthusiasm grew. This was actually a great idea and actually has real, authentic legs.
Support & Advice
I used to scoff at the term 'manifest'… it just seemed so airy-fairy to me. But the development of this passion project of mine has started to illustrate its truth.
Paulo Coelho knew what he was talking about. He got 'manifestation' before it came a trendy concept.
"And, when you want something, all the universe conspires in helping you to achieve it." – If you haven't read The Alchemist yet, do it. I'm reading it as we speak and am finding sooooo many parallels with my own passion project journey.
Manifestation, in everyday person terms can be described as follows-
When you direct your thoughts, actions and conversations in a direction, you pick up on the relevant nuances going on around you. Opportunities that may well have always been there, but only become apparent when you start seeking them out (consciously or subconsciously).
Heres a metaphor: The digital ads algorithms- when you start focussing a wanting a new mirror for your room, you talk about it with people. You like photos that have similar mirrors in them, maybe you do a little initial Pinterest search. Suddenly your Instagram feed is bombarded with ads for mirrors and you didn't really have to even try. All it took was a mindset shift really.
That's my everyday way of understanding 'manifestation'.
With Béo, I've definitely been 'manifesting' all sorts of stuff! Not least of all, the number of wonderful, helpful people who have offered to support me on this journey. People that can help with expertise in areas I'm lacking. These people are the real heroes and I'll tall you more about them as each of their stages of the journey come up.
There is a particular example, however, of a person who honestly gave me the direction, clarity and confidence to make my first steps:
I was chatting about Béo with my friend Oli who mentioned he had a friend that started a sustainable swimwear brand. He put us in contact, and I met Tilly… my business guru!
Tilly had been through this process and has been so generous in her advice and guidance. Particularly with the first steps where I genuinely had no idea where to go next! She pointed me in the direction of a business plan, funding, manufacturers, materials. She gave me tricks she'd learnt along the way and warned me of the parts that will be particularly hard.
I keep going back to Tilly with questions as the process progresses. And I am SOOOOO grateful for her support, I can't even tell you!!!
So yes… to round off, talk to everyone. It's as simple as that.
A. x