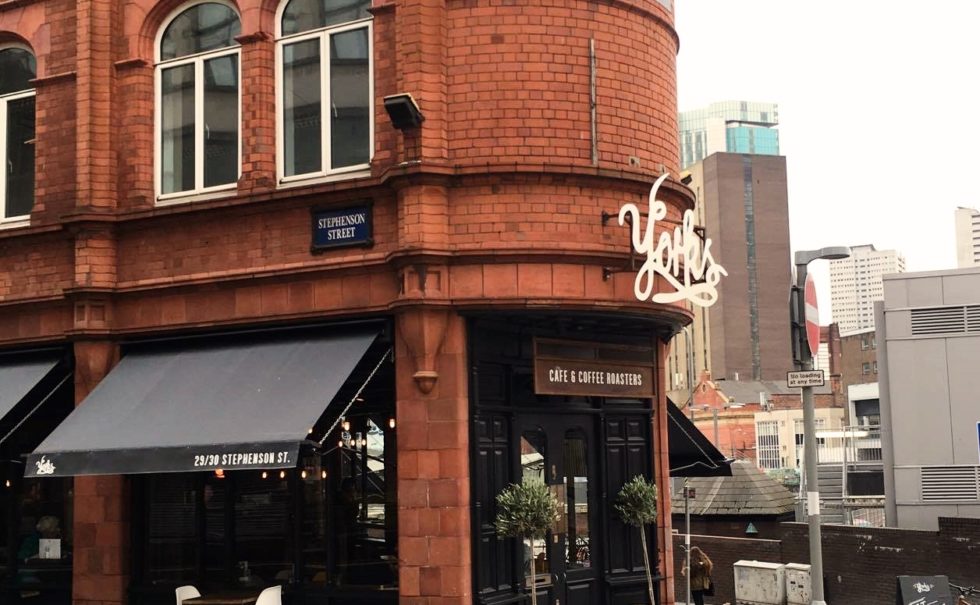 Reading Time:
4
minutes
Exams are finished and that's my first year of uni over, in a blink! So summer can now begin and that means I can finally do some interesting things with my life and tell you all about them, Common Toff can finally return. First things first, brunch!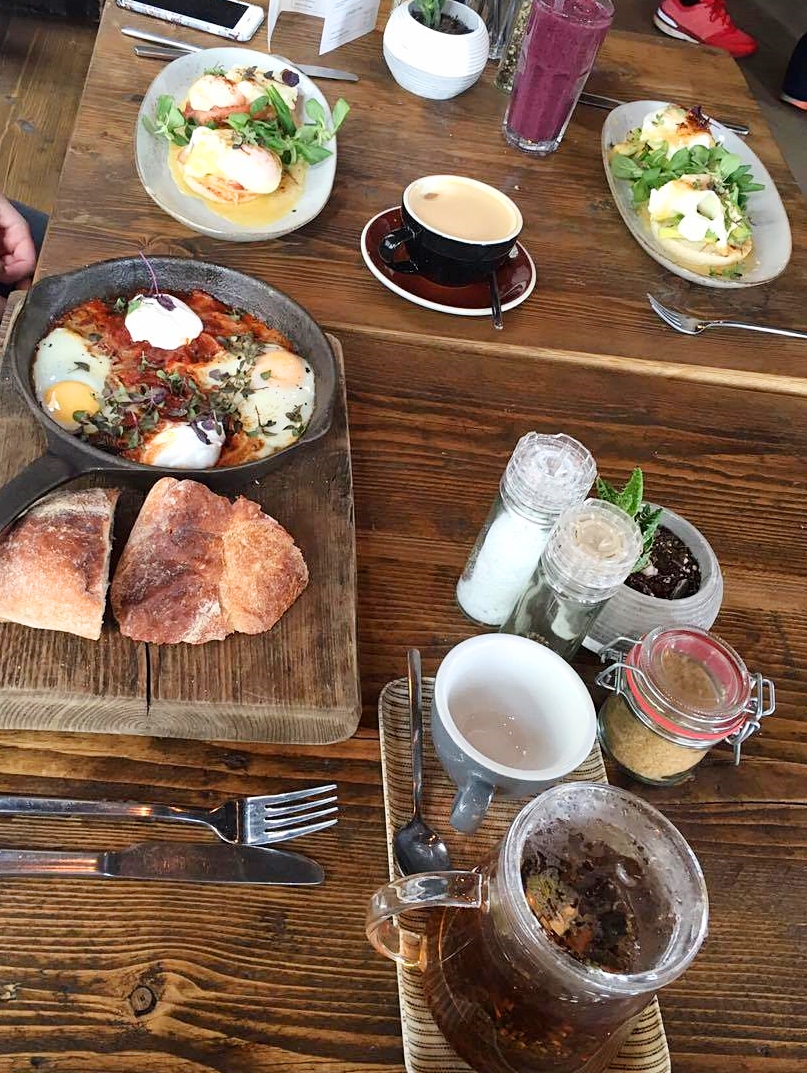 On Wednesday, having finished writing about conversational dominance between Sherlock and Watson, I escaped the grim stares of the invigilators and über-ed my way over to Yorks Bakery Cafe with my flat mates for some celebratory food.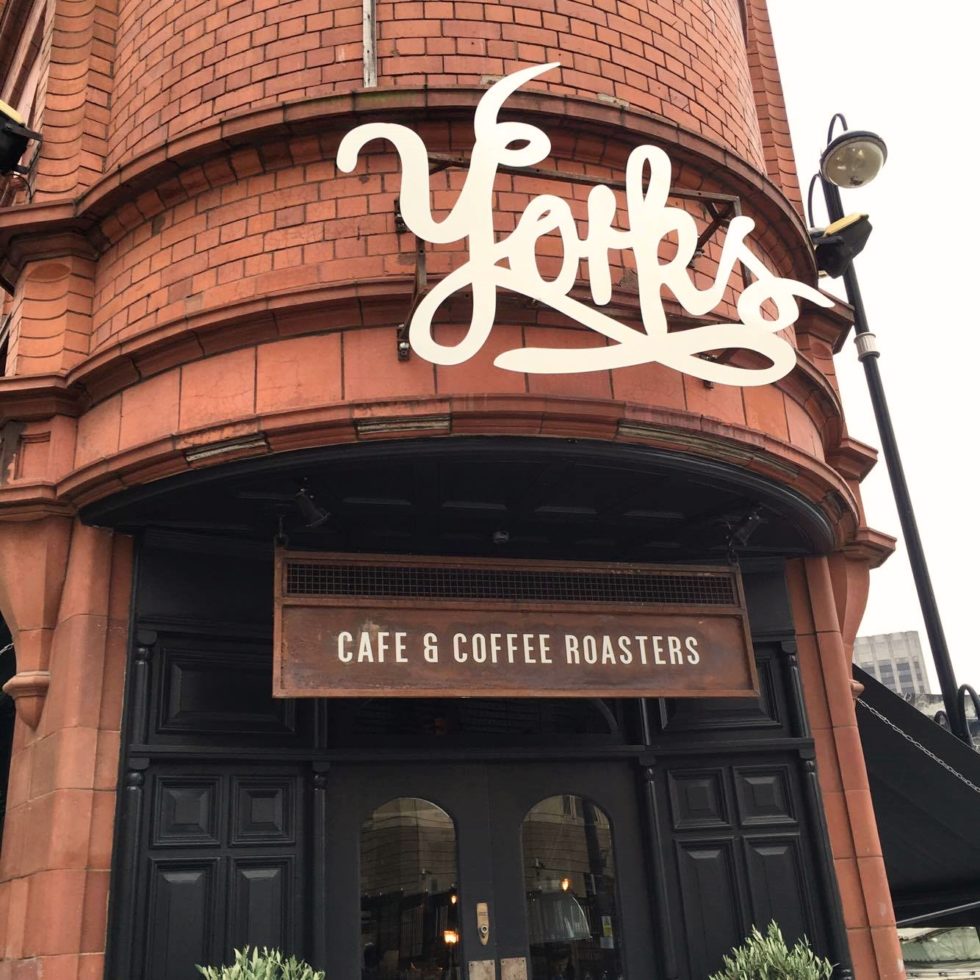 We had previously happened upon Yorks outside New Street Station just a few weeks ago while it was being renovated. It looked really cute and quirky so I added it to my Birmingham bucket list straight away. Looking at their menu before hand confirmed my excited first impression, as it boasted an array of brunch eggs, lunch flat breads and naughty burgers.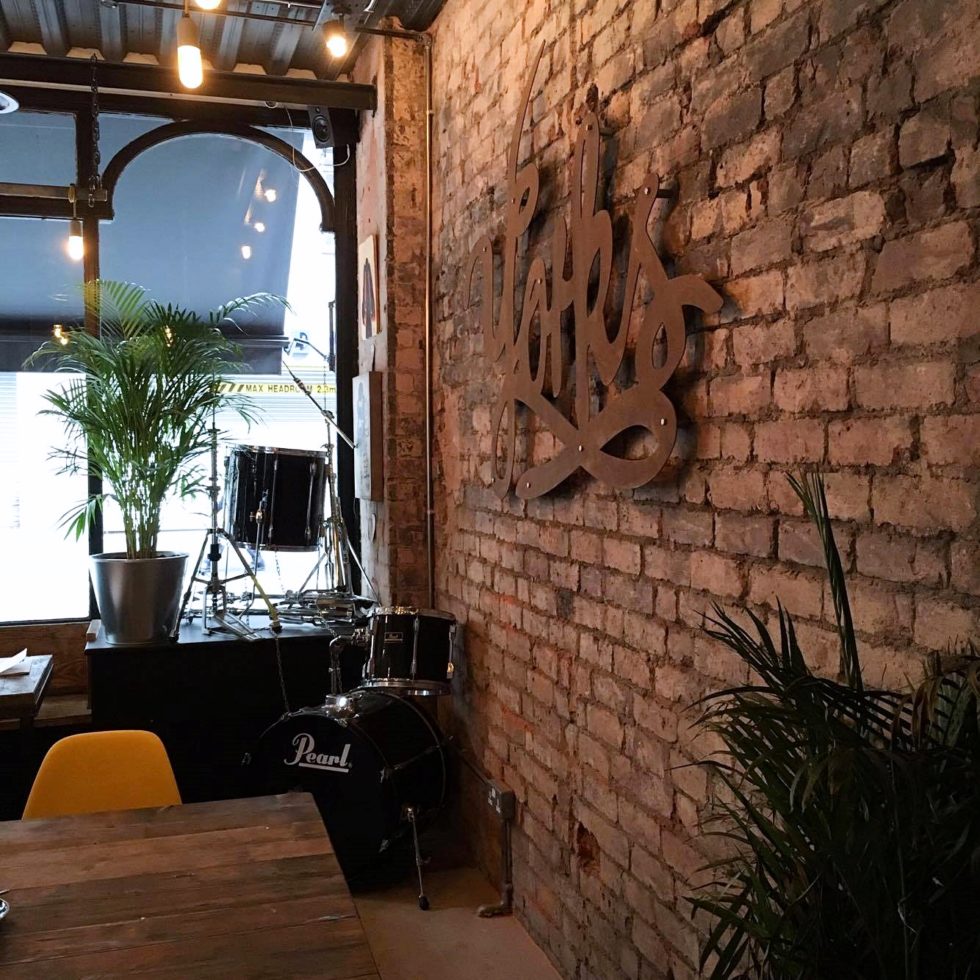 Yorks is similar to Boston Tea Party in its menu, but being new and independent it is a far quieter environment and there remains that sense of charming imperfection that comes with new cafes finding their feet… Get in there before it becomes too popular, because I assure you it will!
We chose to stick with the Breakfast and Brunch menu on this occasion (served until 2pm during the week and 4pm on the weekend) but will definitely be returning to sample the Lunch and Later menu too. I opted for a delicious Shakshuka- a North African dish of eggs baked in tomatoes, chilli peppers and cumin, and topped with yogurt – this was served with beautifully fresh sourdough bread. Yorks menu is inspired by the travels and adventures of its cooks so expect an eclectic mix!
My flat mates chose Eggs Benedict with bacon and Eggs Australia with avocado. These were beautifully presented and tasted just as wonderful (of course I had a little nibble of each). There is so so much more to try though and I fully intend on sampling everything their exciting menus have to offer.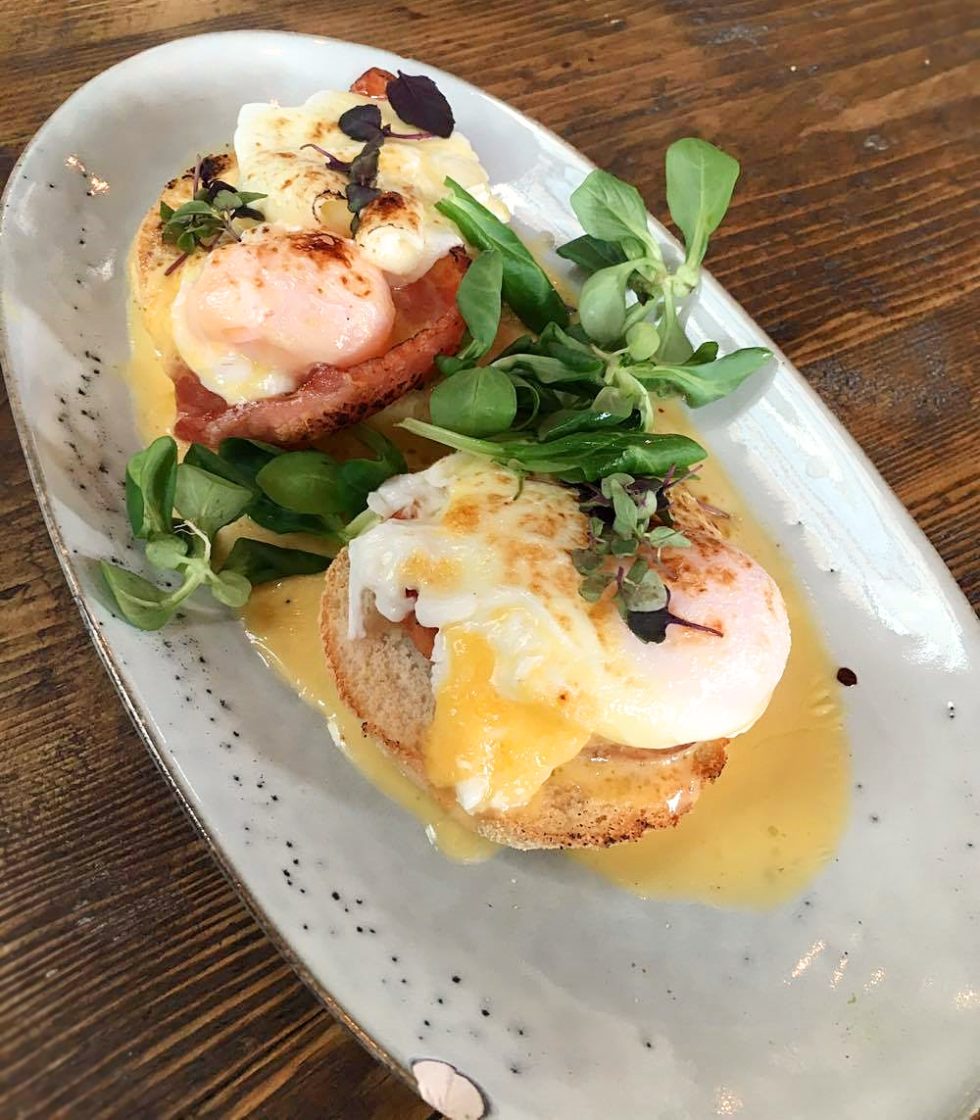 Eggs benny…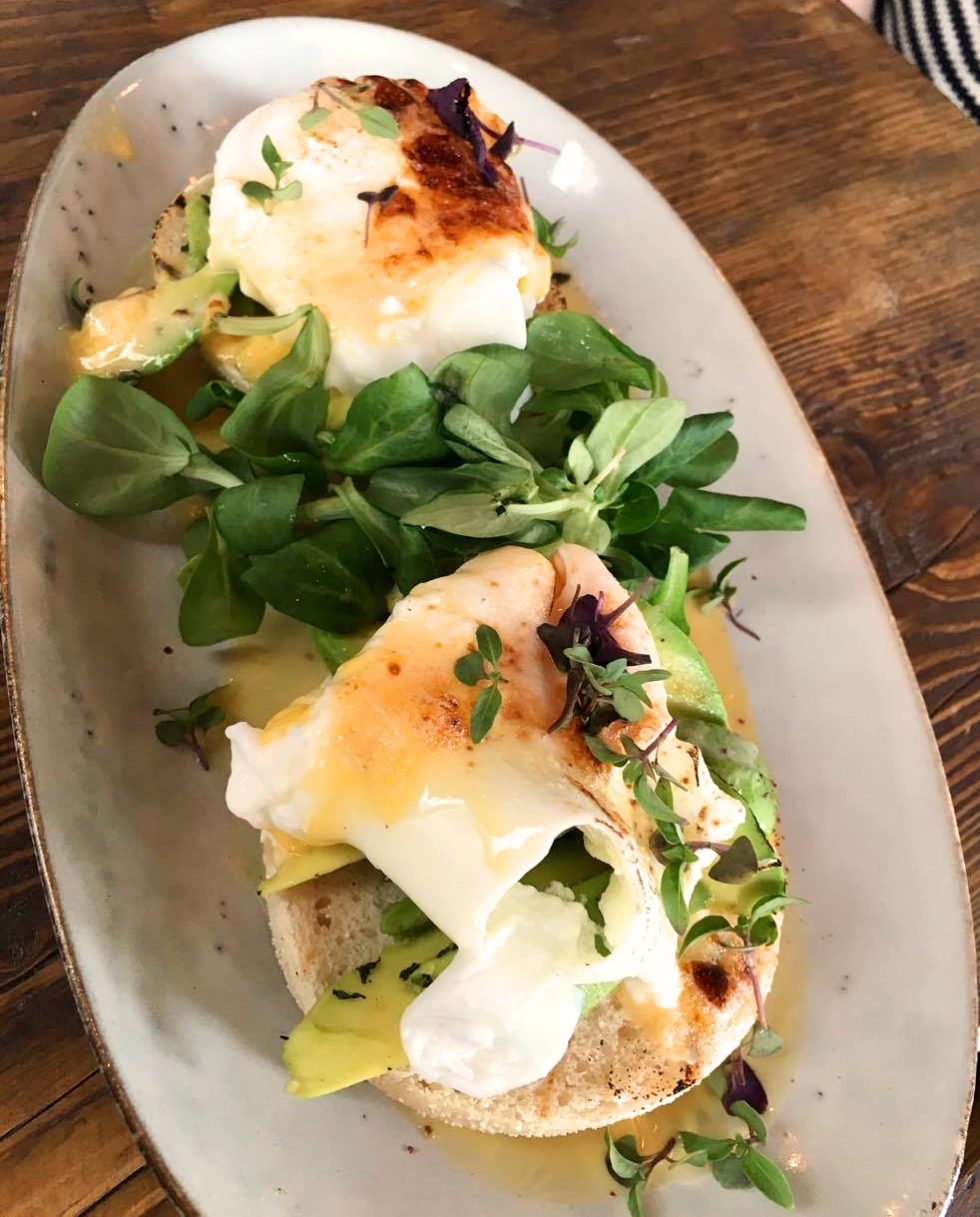 … and eggs Aussie.
I can hardly pretend that I don't select restaurants partly based on how photogenic they and their food and drinks are… this was a major selling point for Yorks. Between us we ordered a soy milk cappuccino, an unbelievably sweet blueberry and date smoothie, and an orange spice loose leaf tea. They made the perfect picture!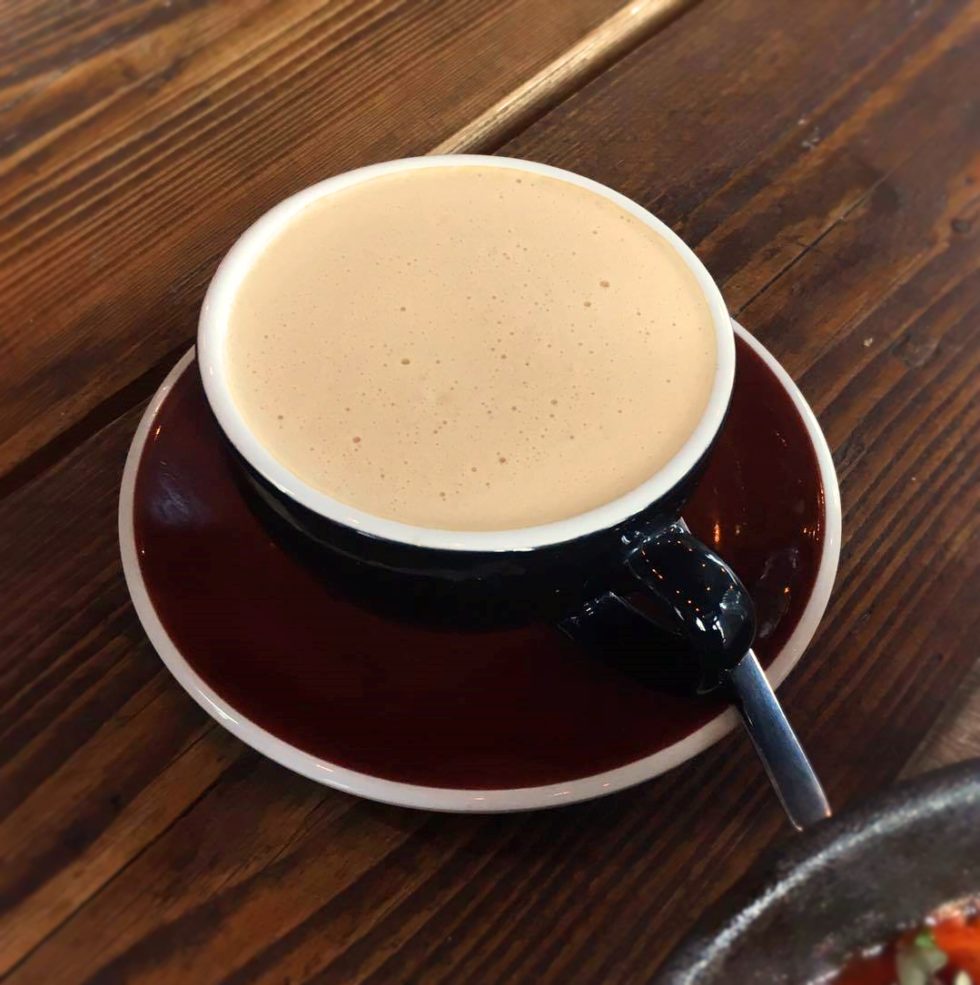 Soy-milk Cappuccino…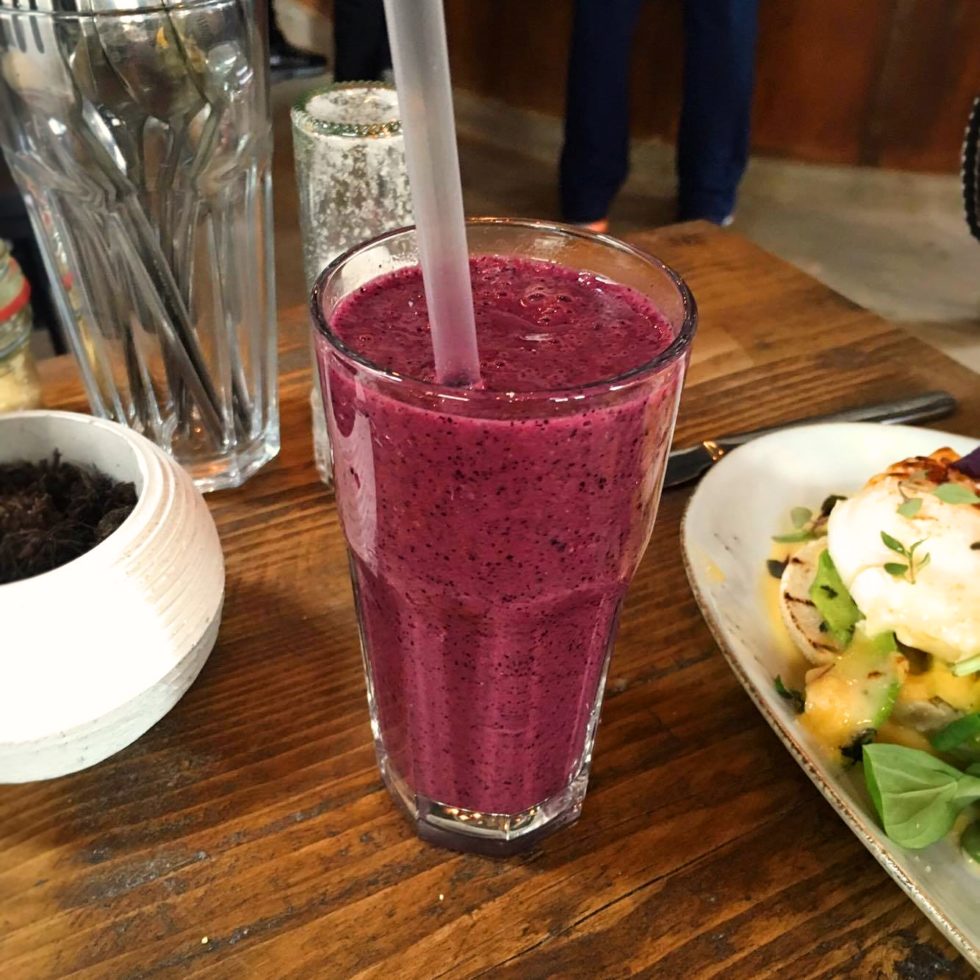 … date and blueberry smoothie…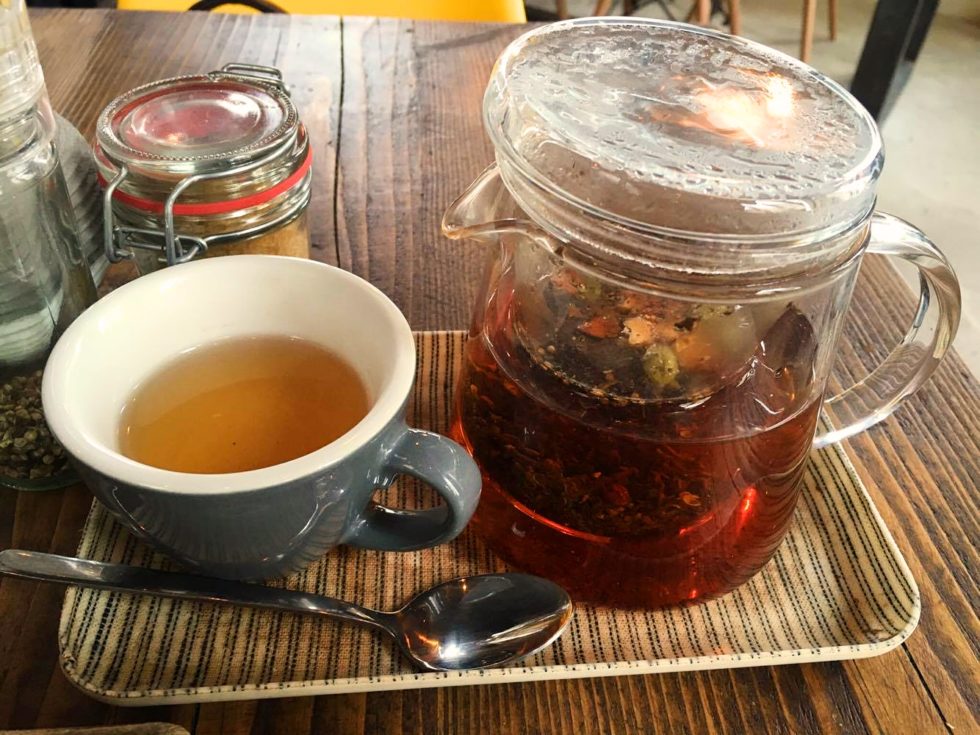 … and loose-leaf orange spiced tea. (Tastes like Christmas!)
The cafe itself is of a quirky rustic kind of style- wood, copper, local artwork on the walls.
The bar top, attended by lovely service, is topped with an array of unctuous delights. The chocolate pistachio cookies caught my eye, which then drifted over the pecan blondies and chai spice cheesecake.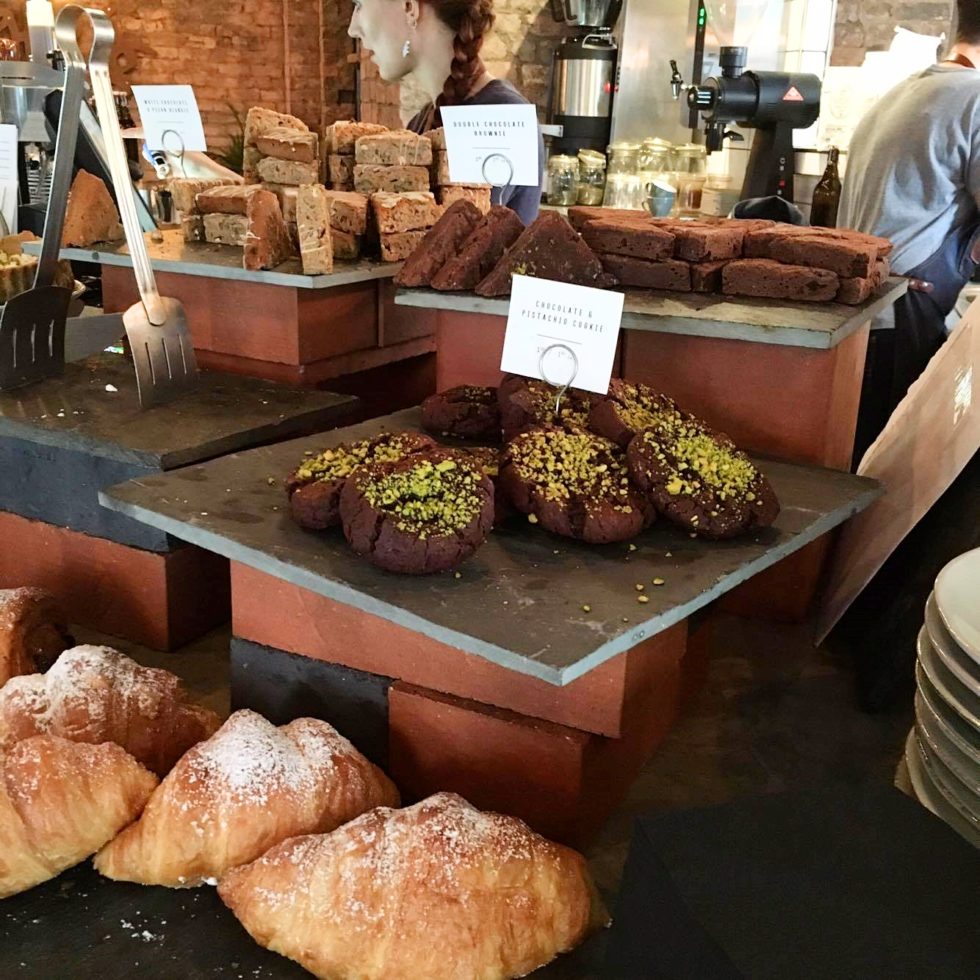 Yorks Bakery Cafe is a one off, located just opposite Grand Central in Birmingham and is easily accessed by foot, train or tram. They also have an Espresso Bar at the Great Western Arcade, but I am yet to take a peak at this. The team are also planning to create a York's Kitchen on Cannon Street, that I am super duper excited about!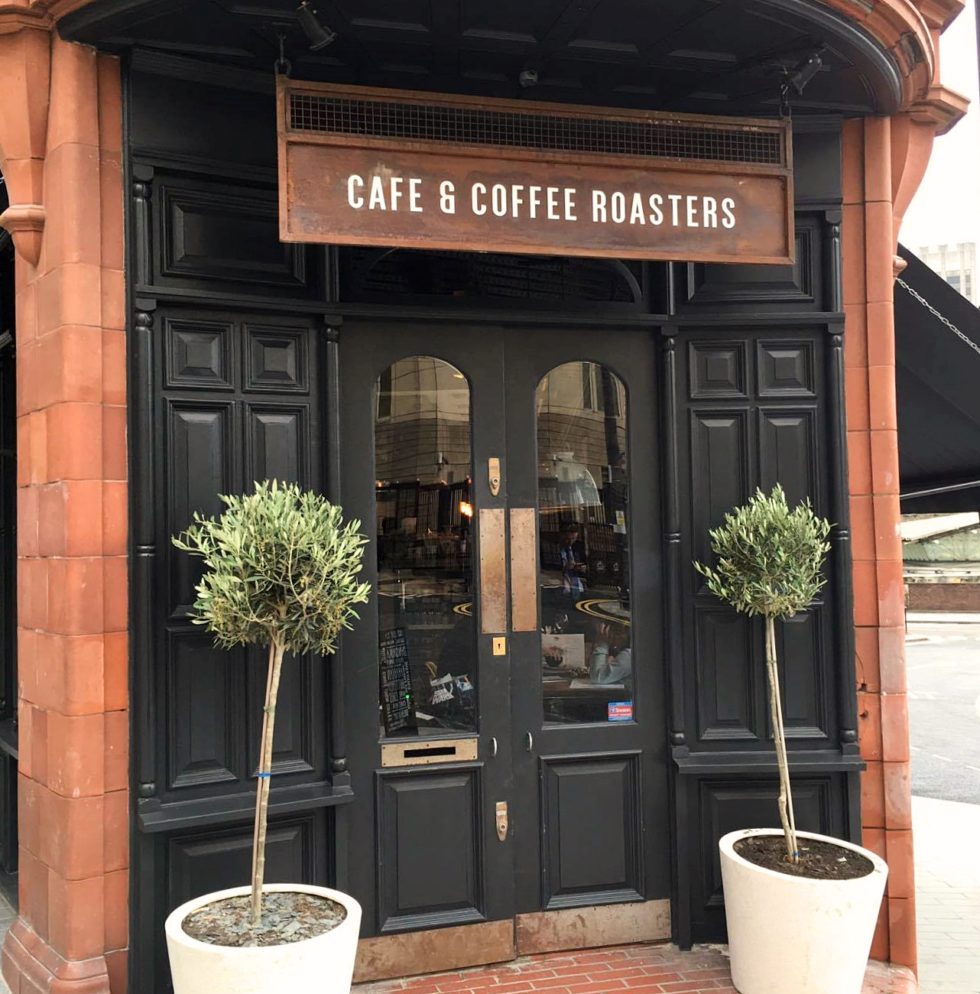 So Common Toff has returned and instantly discovered a new favourite brunch location, maybe it will be yours too… You should definitely pay a visit and find out!