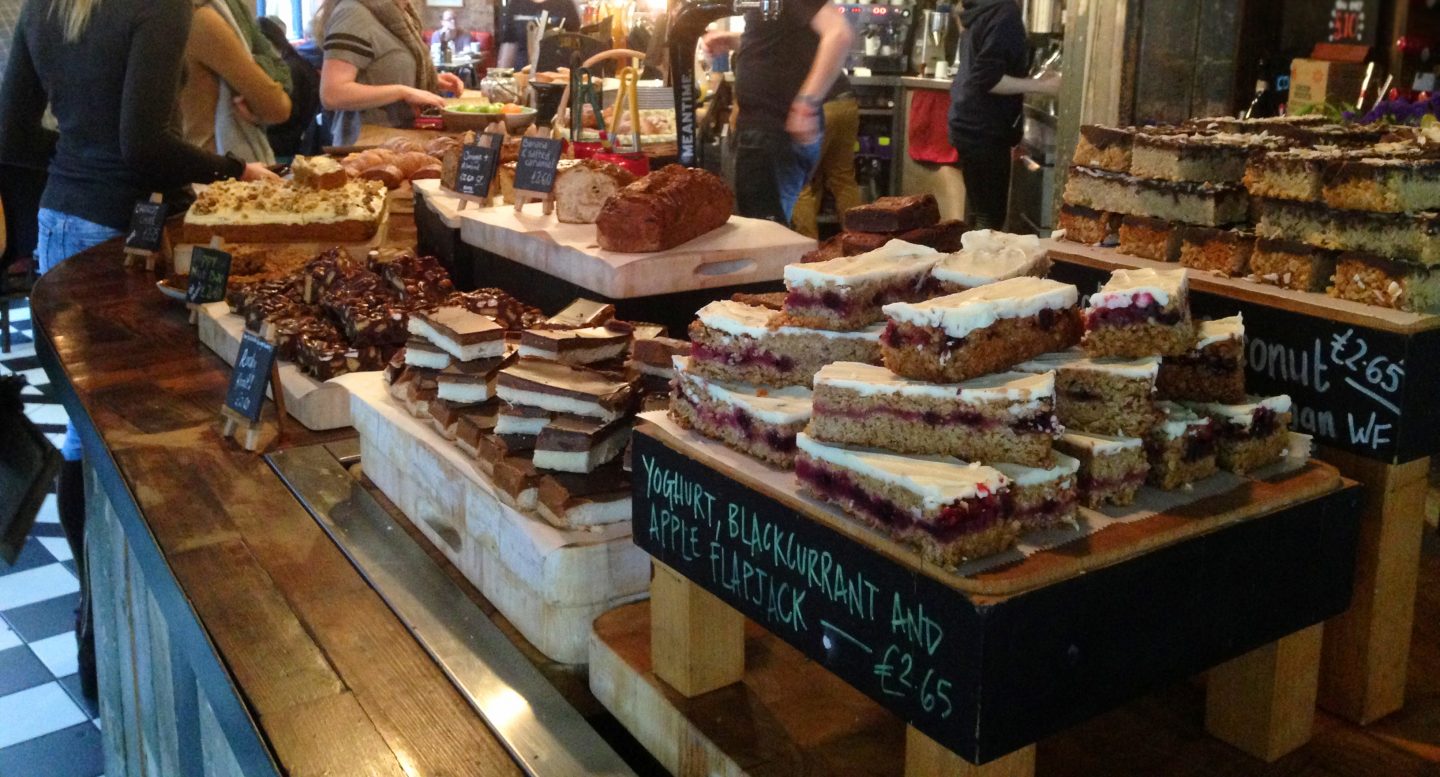 Reading Time:
3
minutes
What could be more civilised than a spot of brunch? Afternoon tea is probably on par actually… but today I will be talking about brunch. As much as I love the sophistication of this made-up meal, I admittedly struggle to make it past breakfast without eating. However, I actually managed this weekend and took a trip to Boston Tea Party on Corporation Street.
I have a bucket list of cafes and bars that I want to visit during my time at Birmingham, and BTP seemed like an appropriate choice for my current 'healthy eating' lifestyle. As with basically everybody else, I have decided I want to lose the Christmas weight… although motivation is dwindling as we approach February. All the same, the BTP Brunch menu accommodated for me wonderfully, especially with its 'Lighter' options.
Offering a range of smoothies, herbal and green teas, gluten free cakes and biscuits, as well as food baked rather than fried, I felt no guilt in this treat! (Other than the money I spent to indulge.)
I opted for 'Smashed Avocado on Organic Pumpernickel Rye' whilst my boyfriend typically chose the 'West Country Breakfast' (basically a baked full English… I mean, of all the delicious exoticness this menu offered!?)
While, my meal had the potential to be heavenly, alas, it was a little on the cold side and I failed to taste the promised hummus. However, the eggs were otherwise poached perfectly and the rye was delectable. The baked full English was apparently an excellent hit, and I suspect the temperature of mine had something to do with the wait on his… but I'm not bitter in anyway, promise!
The smoothies we had were gorgeously pink and fruity. I genuinely came away feeling healthy and content… I swear by smoothies and make one everyday, but it was a delight to have it made for me!
If, like me, you struggle to survive past 10 o'clock without any breakfast, make BTP your lunch destination, the lunch menu looks equally as nourishing and delicious! Boston Tea Party is a chain, with two in Birmingham (the other located in Harborne), and spreading themselves across the country between Bath, Bristol, Cheltenham, Exeter, Stratford, Plymouth, and beyond! See the the list here.