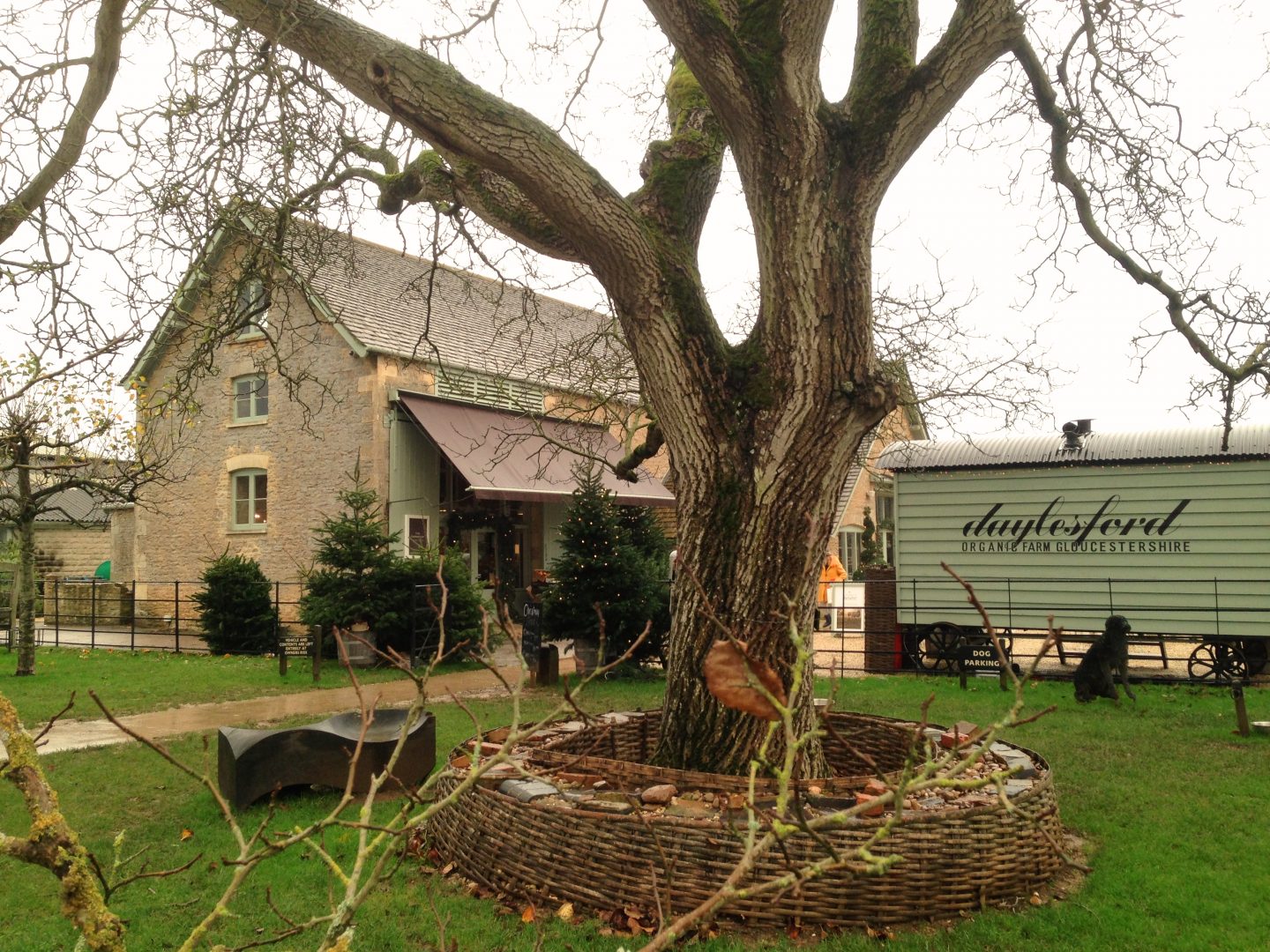 Reading Time:
5
minutes
Having returned from my first term as an impoverished student, I have been enjoying all the indulgences and luxuries of home and family life. My sleeping pattern appears to finally be returning to normality and my diet is becoming significantly naughtier (as a kind result of Mother Renk!)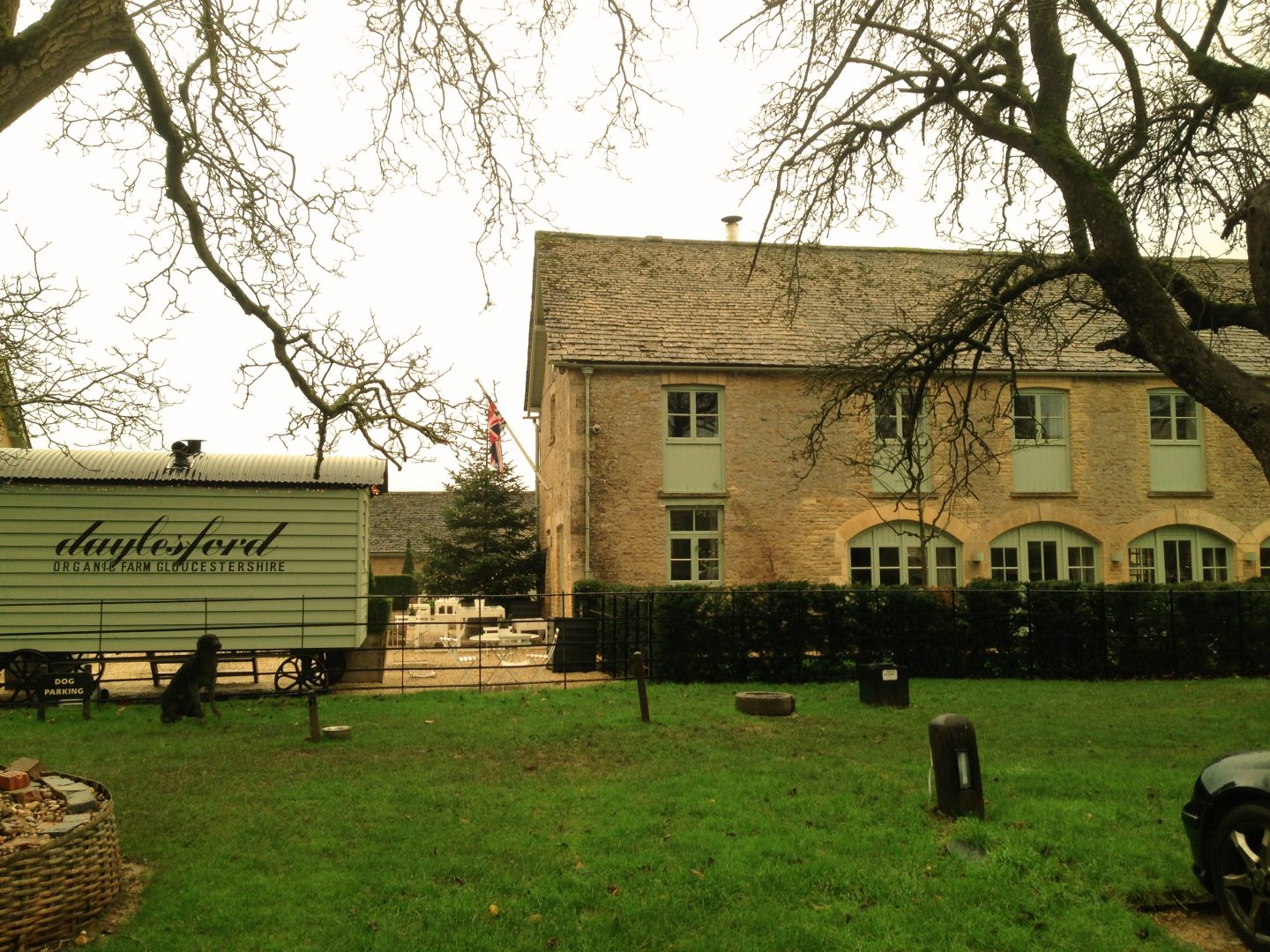 In addition to the wonderful R&R, I have boldly ventured to one of the toffiest of all places; the antithesis of my usual student haunts: Daylesford Organic Farm Shop and Bamford Spa in Gloucestershire. This is the kind of place one goes if one is simply 'toff' with no 'common' preceding it, the kind of place one must wear a wide rimmed hat in order to fit in with the typical demographic… and so we did.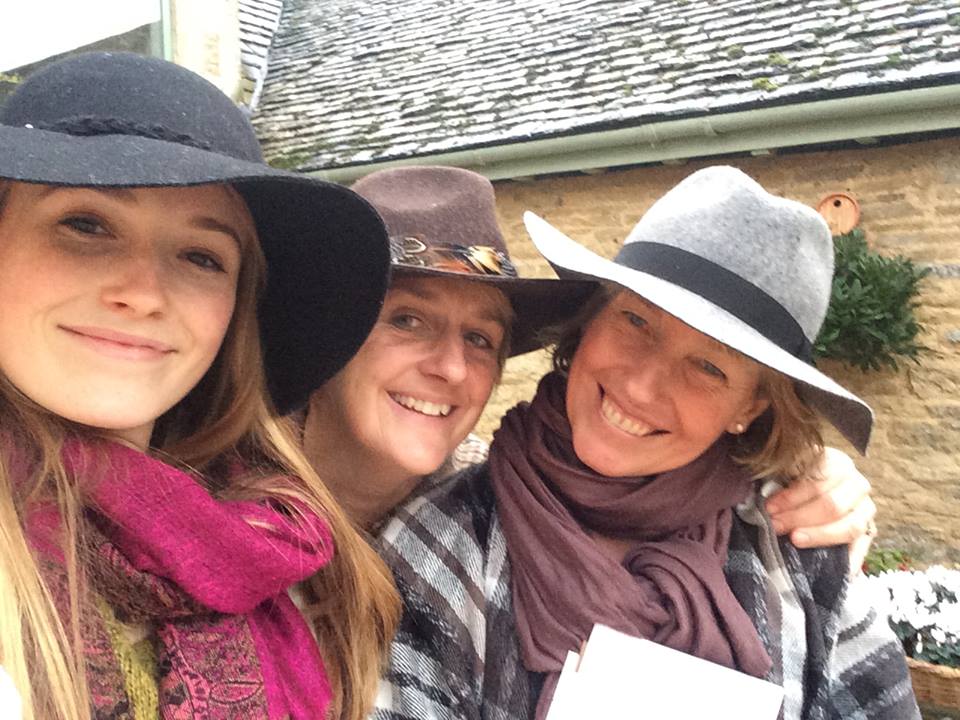 Saying all this, I am by no means intending to give this beautiful and serene location any kind of bad press. If you can look past the price tags and the overtly-toffy clientèle, Daylesford has a magic atmosphere that makes you feel truly special. Surrounded by pale greys, creams and Cotswold stone, the aromatic smells of the fire pit and stone baked pizza oven, the gorgeous fresh flowers and the calm serenity of its employees, you can't help but be transported gently into a more idyllic world.
It was even pretty in the rain!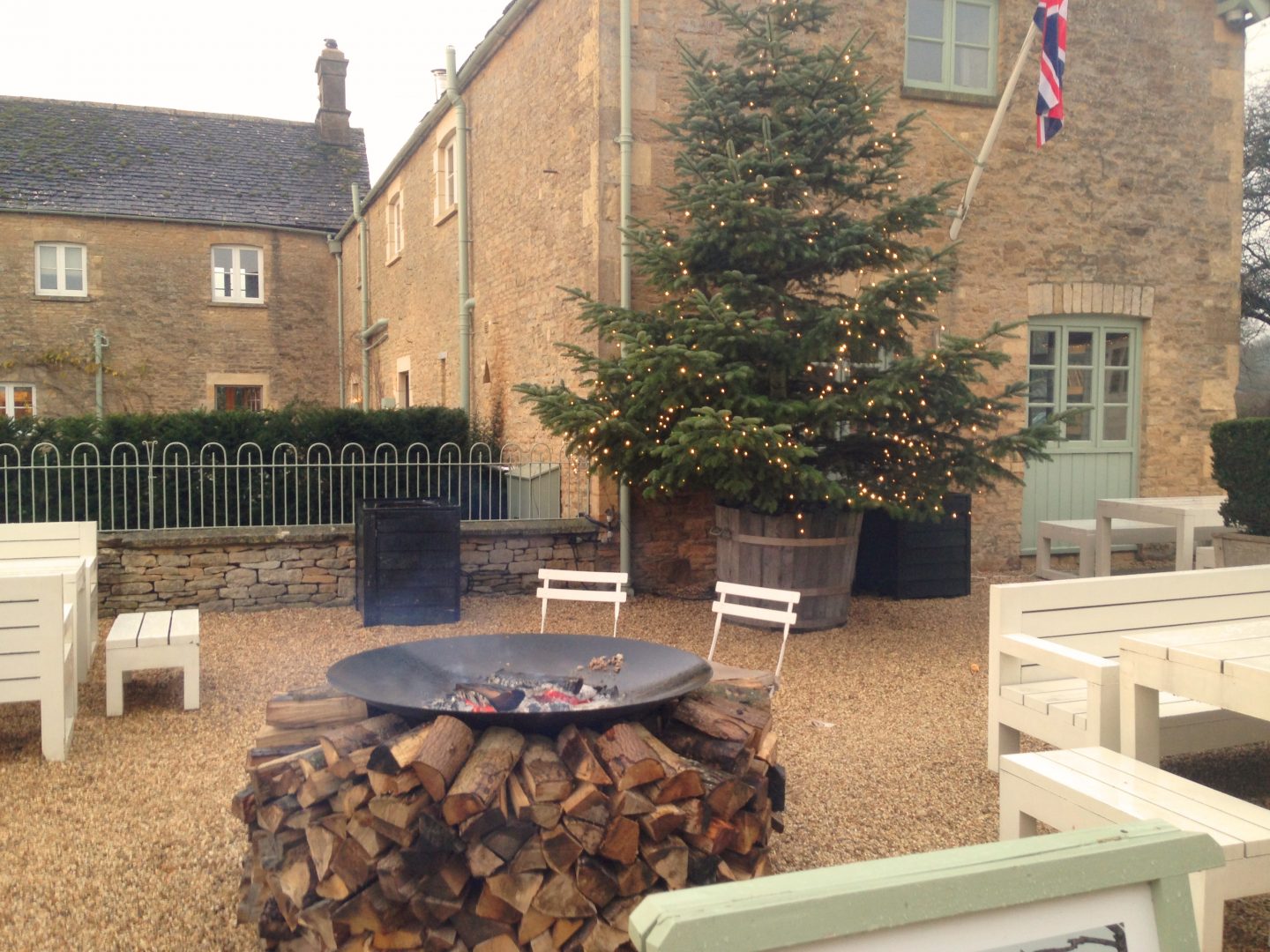 Though the fire pit could have been livelier.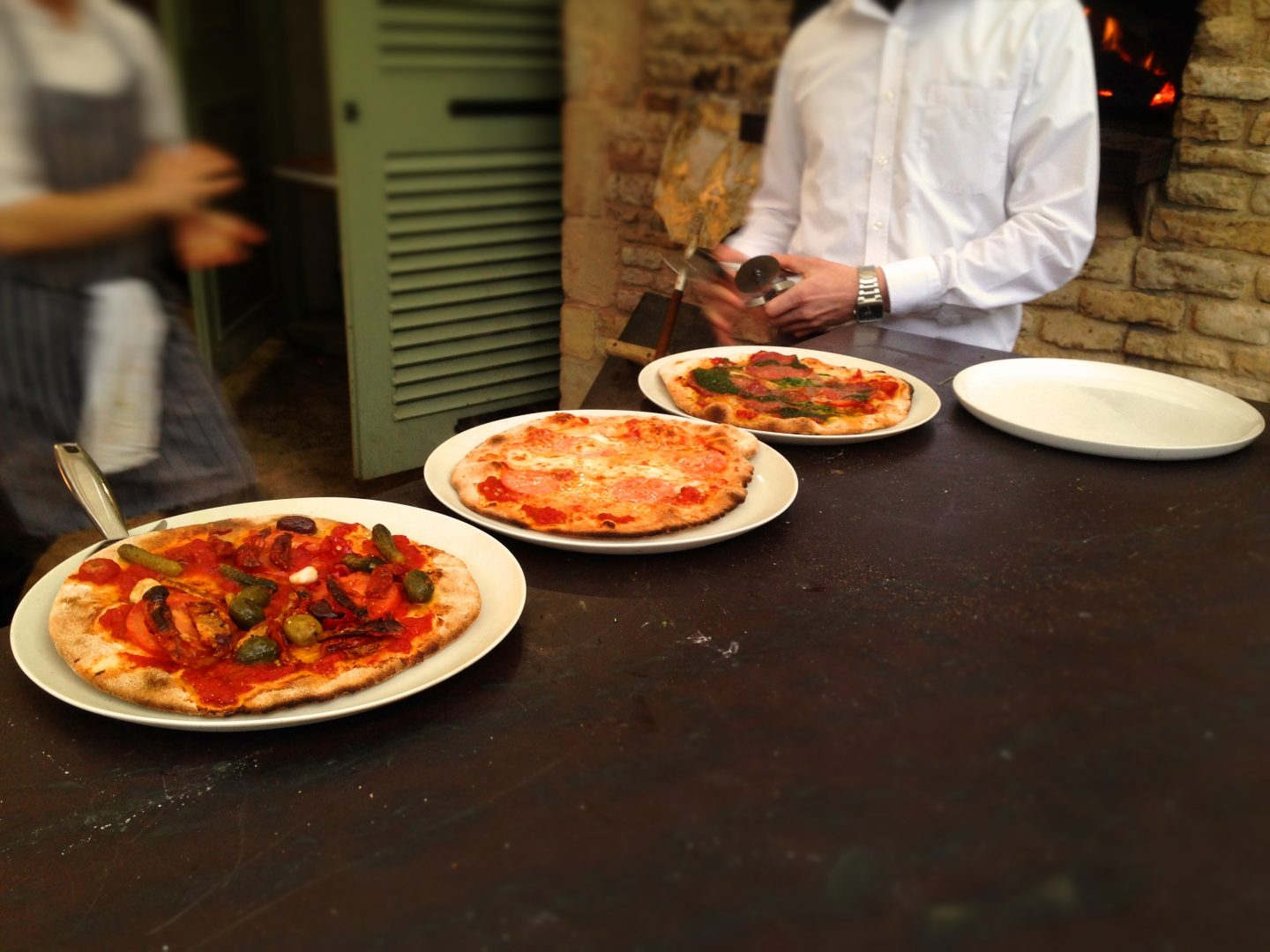 These beautiful pizzas were cooked outside in a traditional stone oven.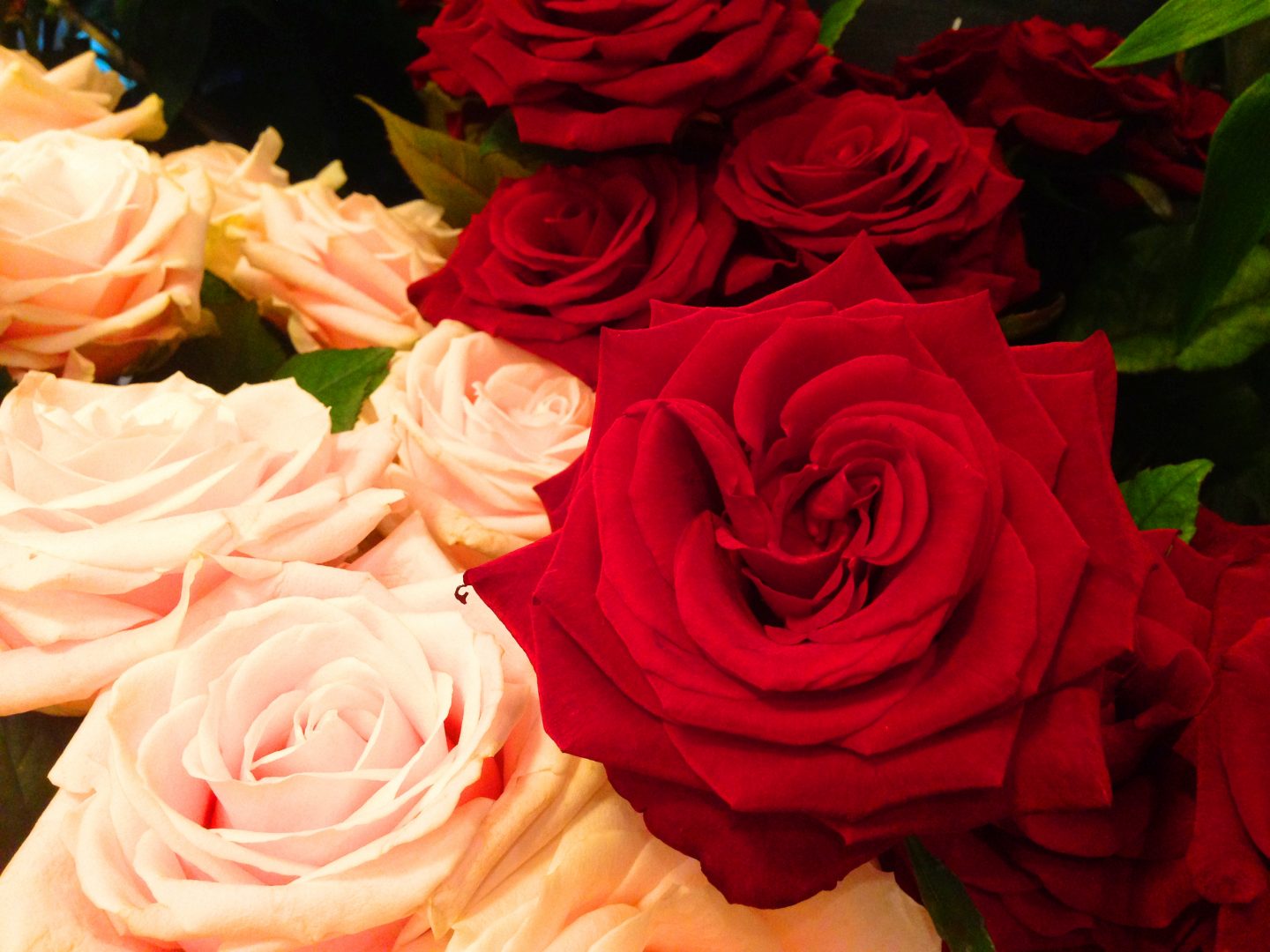 Daylesford started out as an organic, sustainable, family farm in Gloucestershire 35 years ago. Since then the Bamfords have shared their passion with the Cotswold public through their gorgeous Organic Farmshop.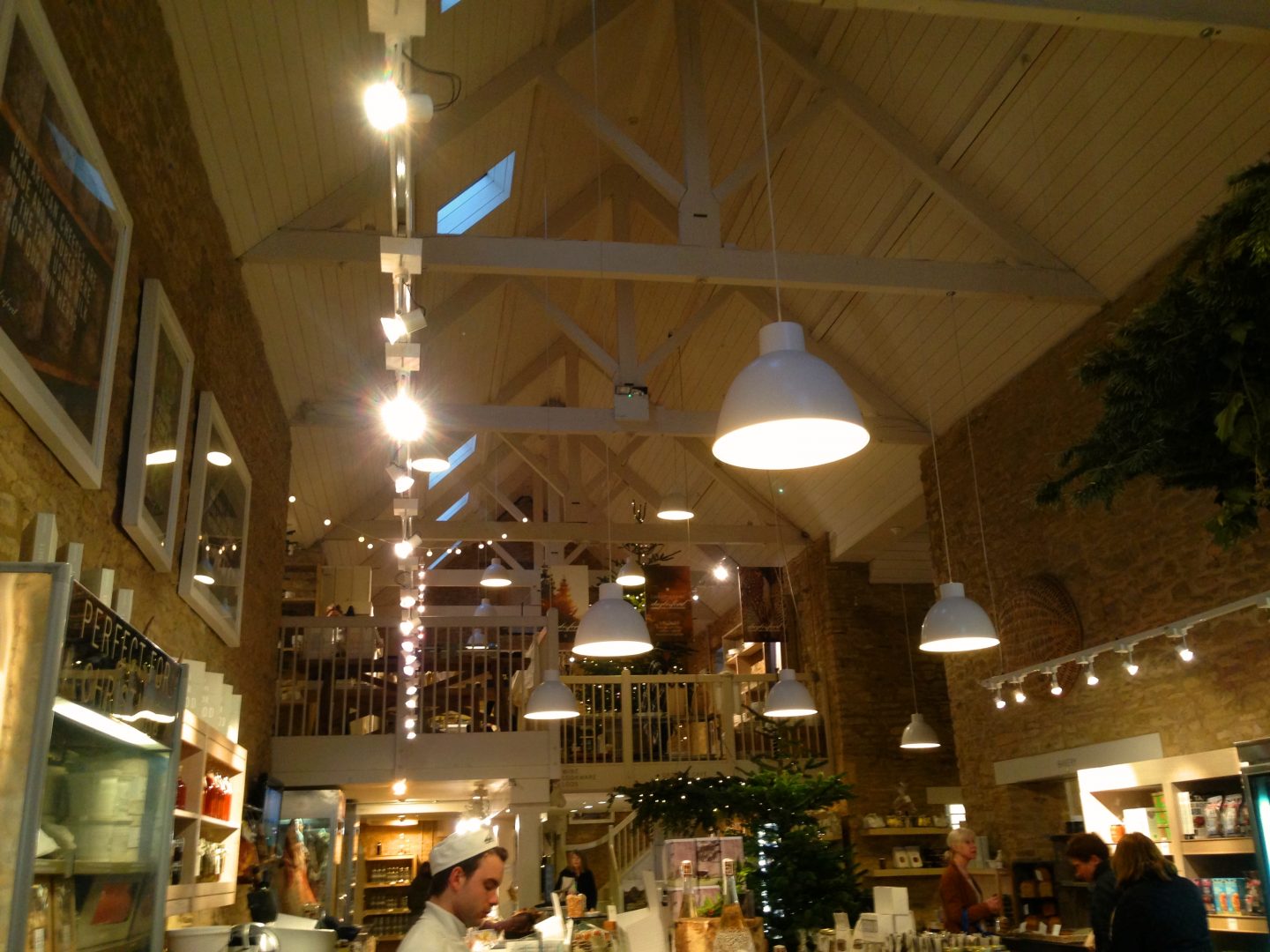 On offer are a beautiful array of vegetables, a vast range of fresh meats.
There is also the smelliest of smelly cheeses (fortunately living in their own little room… impossible to enter unless equipped with a clothes peg).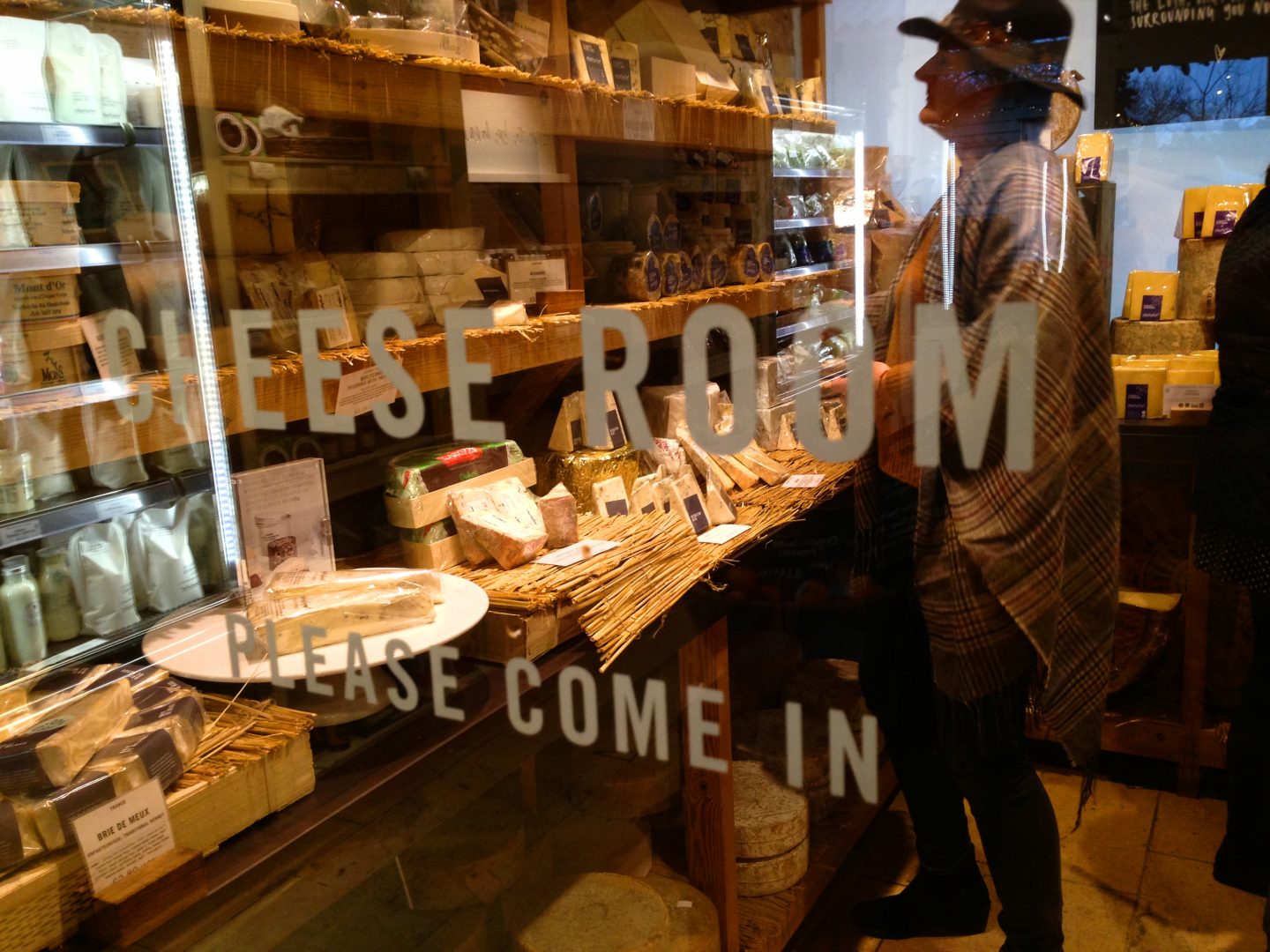 There is also an area dedicated to domestic and household items as well as other locally sourced brands and products. Everything is organic.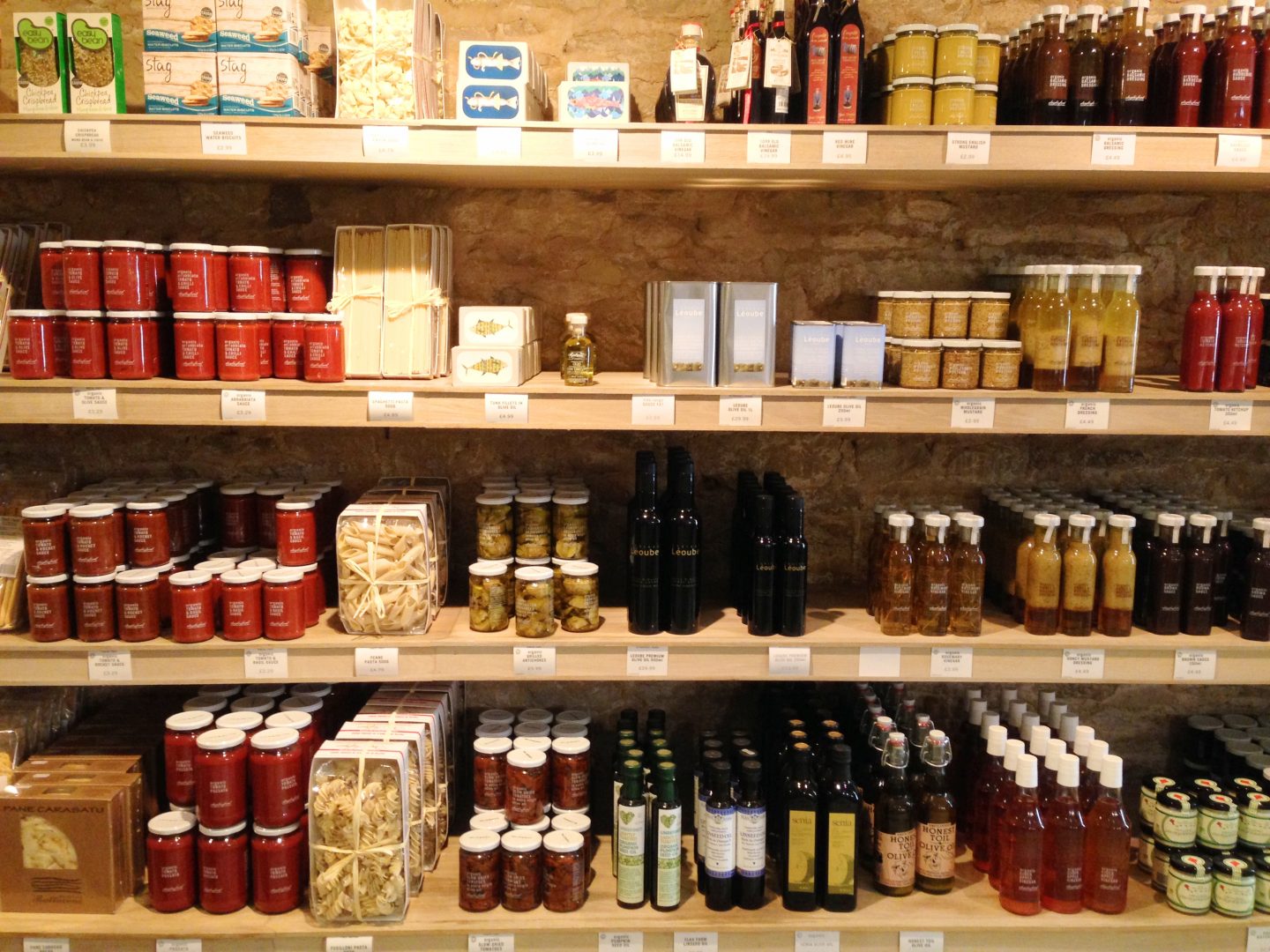 Daylesford, unlike other diversifying farms, has not ceased its developments at a shop, oh no… this setting now offers a delicious cafe offering breakfast, brunch, lunch, afternoon tea, supper and endlesss cakes and drinks. On top of this, the Bramfords have expanded in partnerships with other local companies, in turn becoming home to a florists, clothing shop and spa. With such a range to offer, it is possible to spend the whole day at Daylesford. And if one day just isn't enough, they now also provide overnight accommodation in their neighbouring, quaint Cotswold cottages.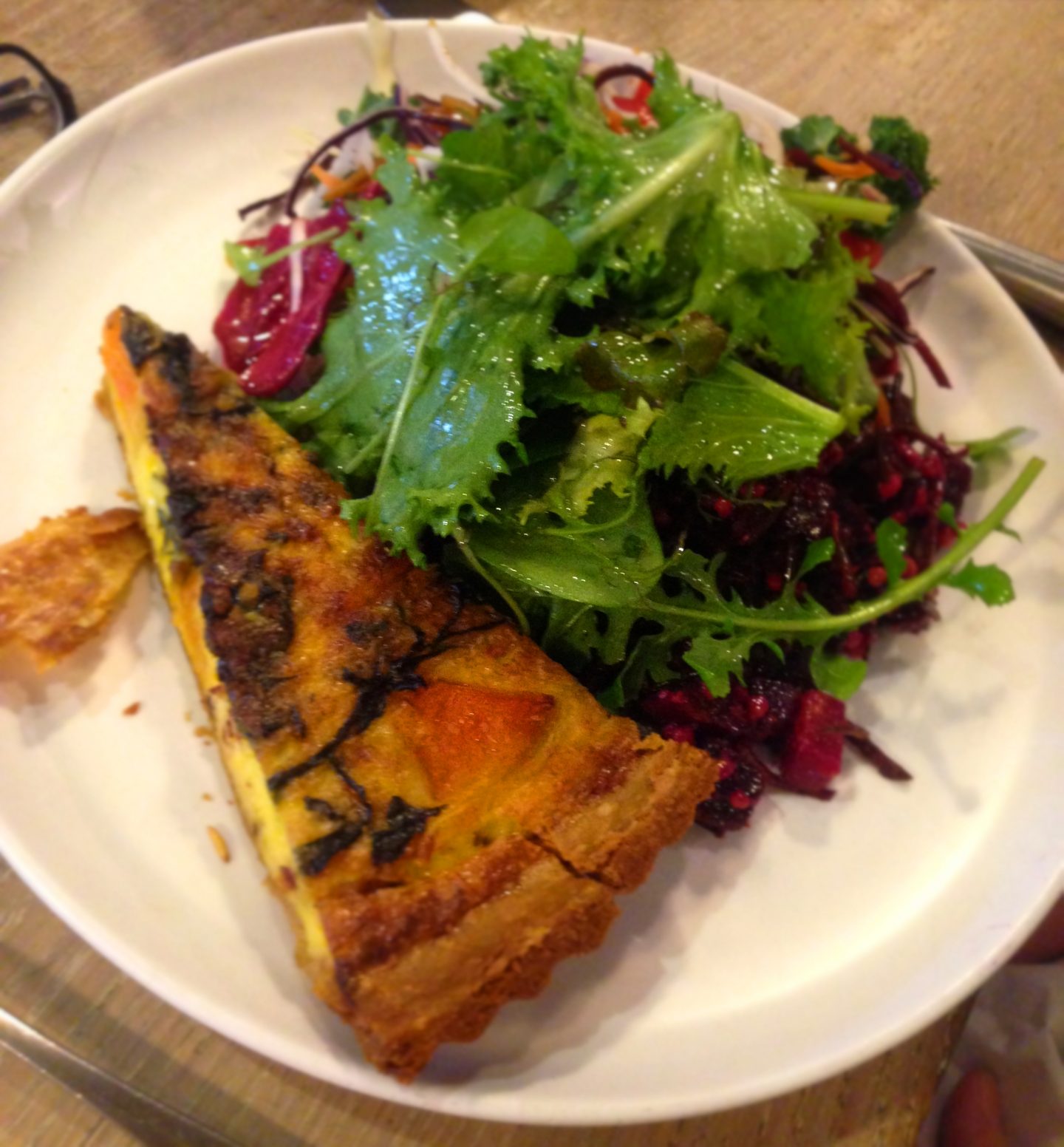 We opted for a home-made tart with salad…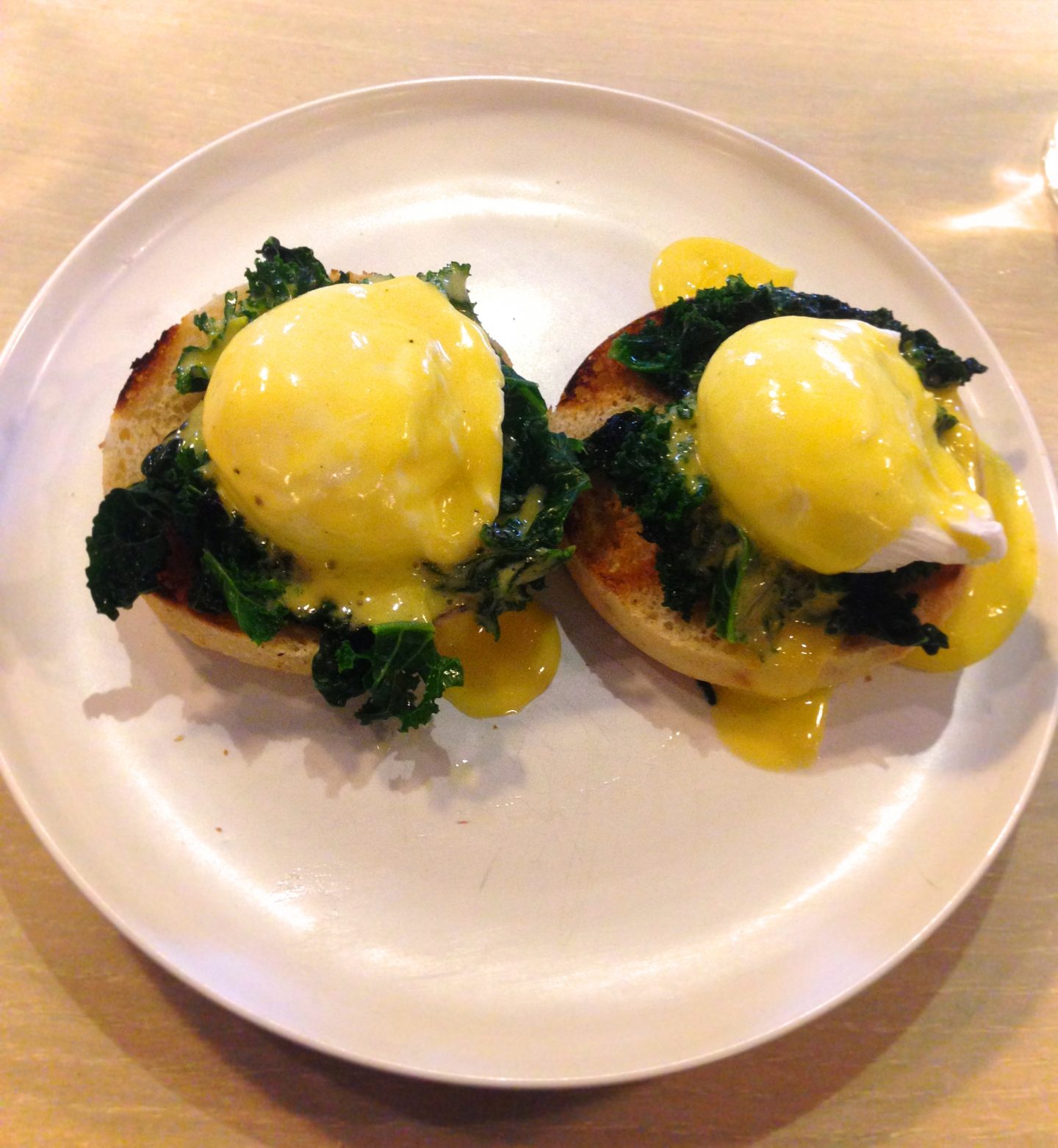 …and the 'Super Greens' eggs Benedict… Oh so Made in Chelsea.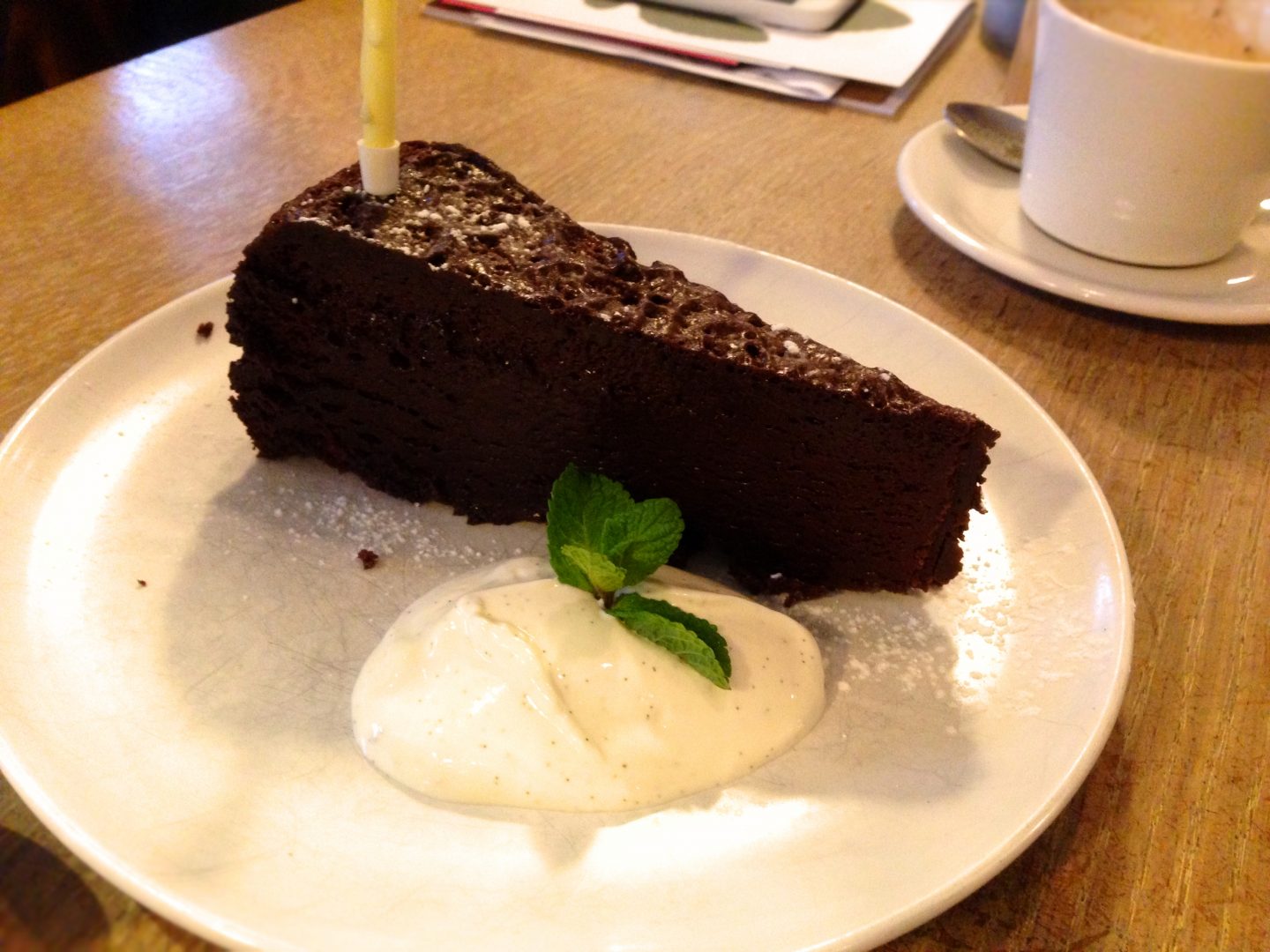 Finishing off with a 'Chocolate Nemesis' with vanilla crème fraîche for pudding… plus a birthday candle!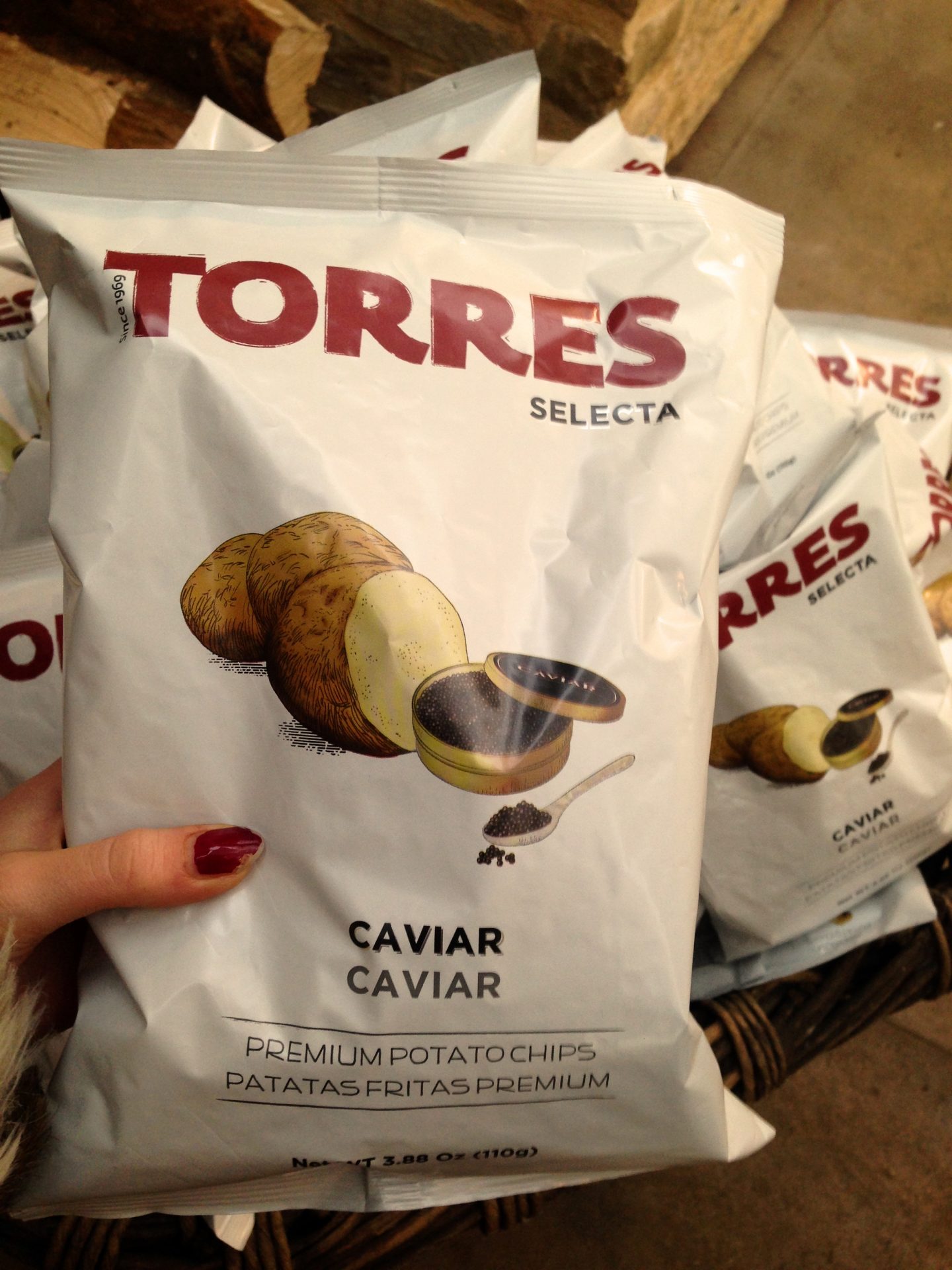 Having visited on Monday, I was able to browse their seasonal 'Christmas Shop' selling such items as caviar crisps… bizarre anywhere else but here.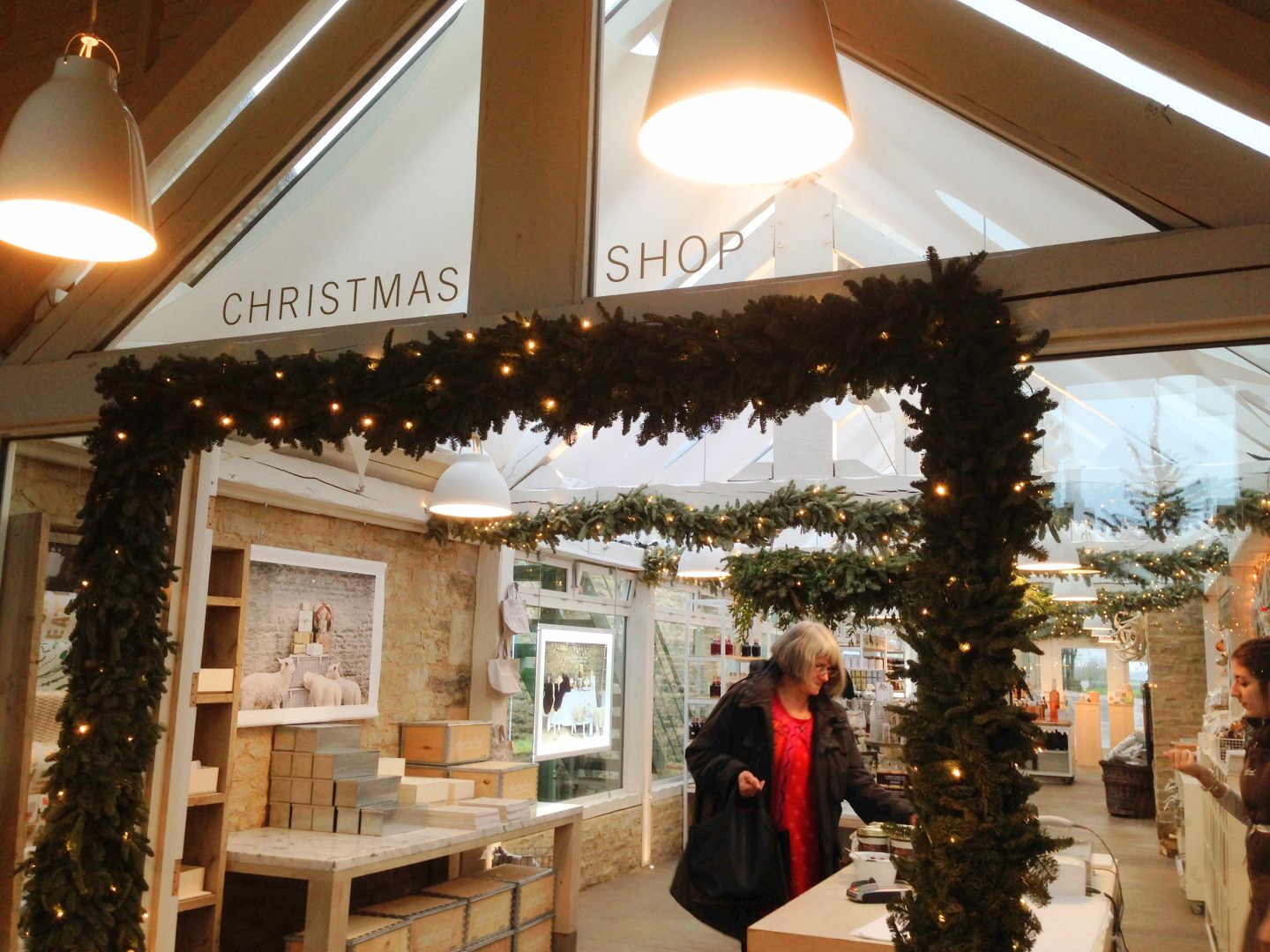 I also discovered their recent development of a cookery school offering a number of exciting and varied courses and working with their own organic produce.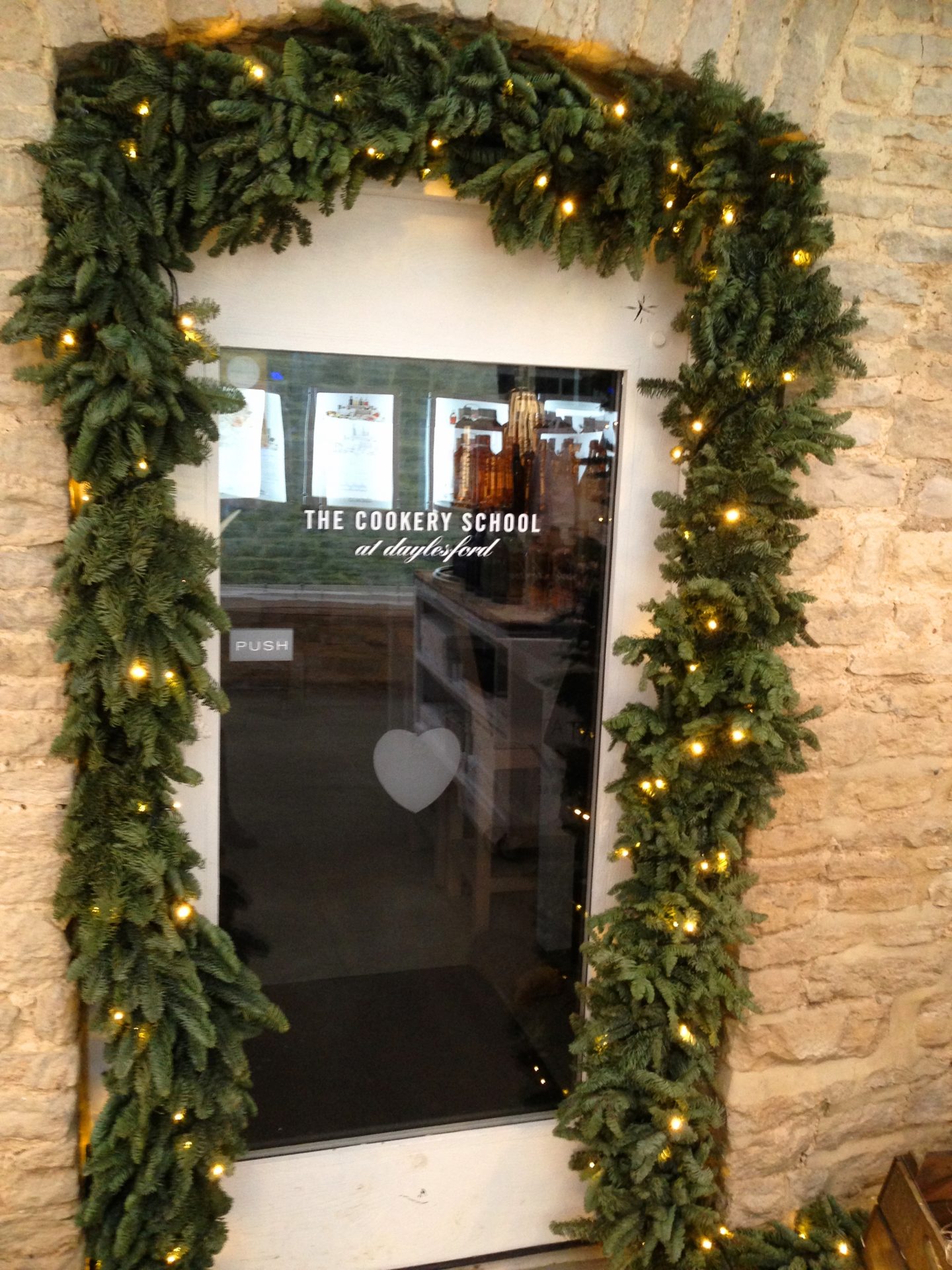 This makes the perfect gift for a lucky friend or relative, or even a naughty (but ooh so nice… and of course, rewarding) treat for yourself!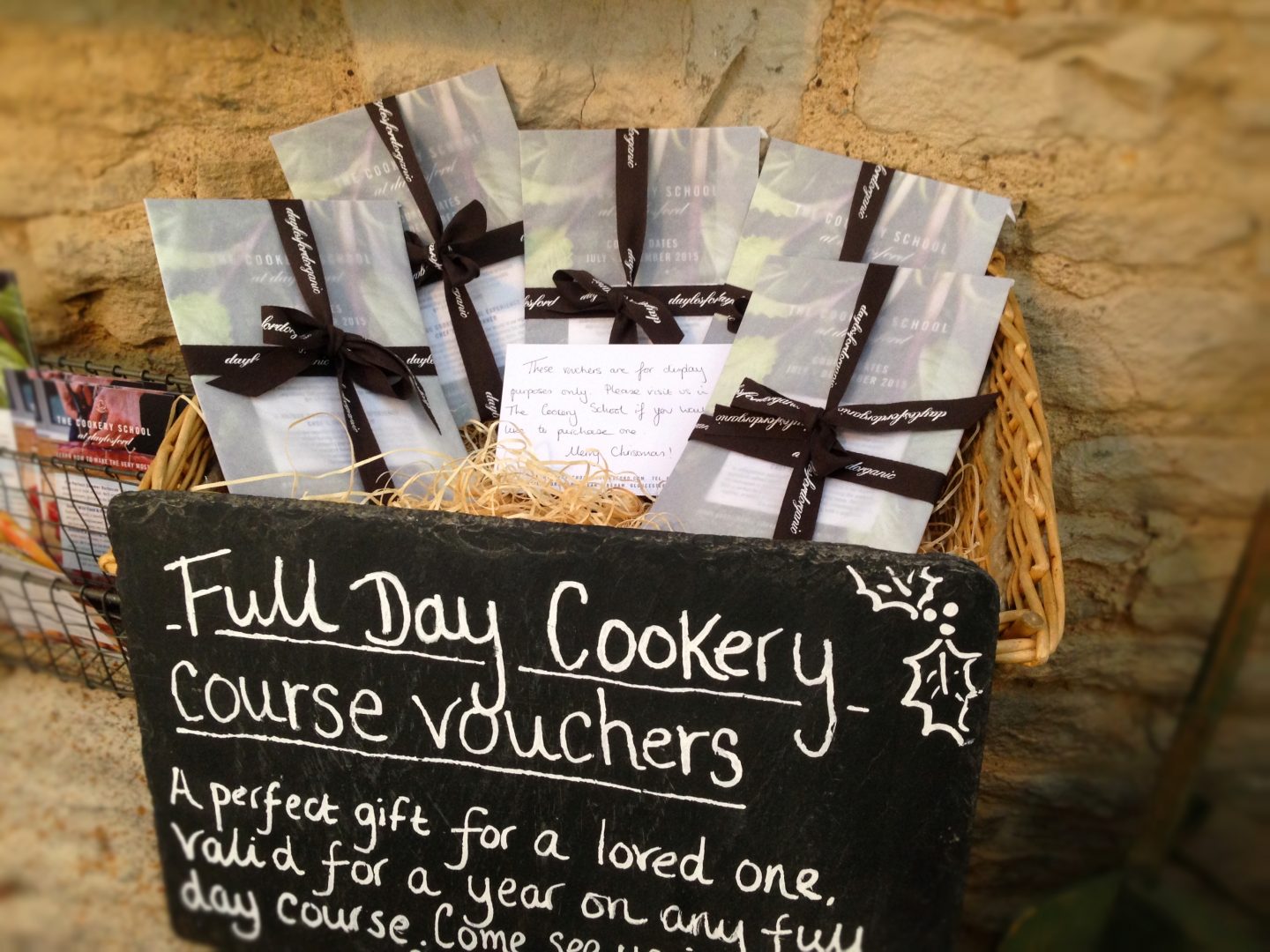 The very fact that Daylesford farmshop offers delivery through Ocado illustrates quite succinctly the level of posh we are talking about… but also the level of luxury. Every now and then a common toff needs to allow the toff half to take over, and I can recommend no better place to facilitate such a moment. Even as a student who quite simply cannot afford the spa, clothes, food etc here, I enjoy simply absorbing the atmosphere. Furthermore, the cafe/restaurant is hardly unreasonable in price and makes for a lovely destination for lunch out with the girls!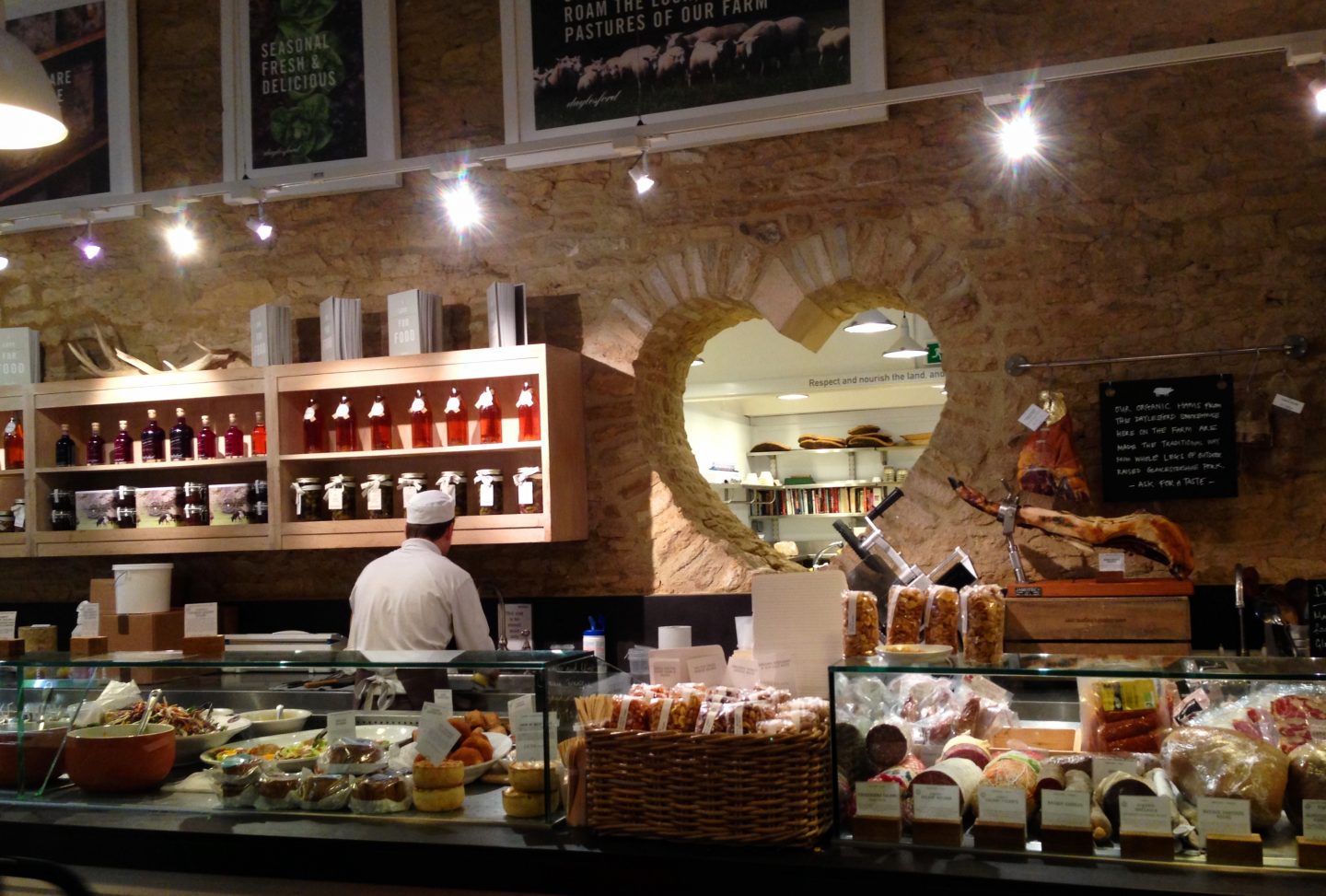 Christmas is a truly gorgeous time to visit, with the Christmas shop, trees and festive tuc tucs adorning the already beautiful Cotswold setting… but summer is equally charming!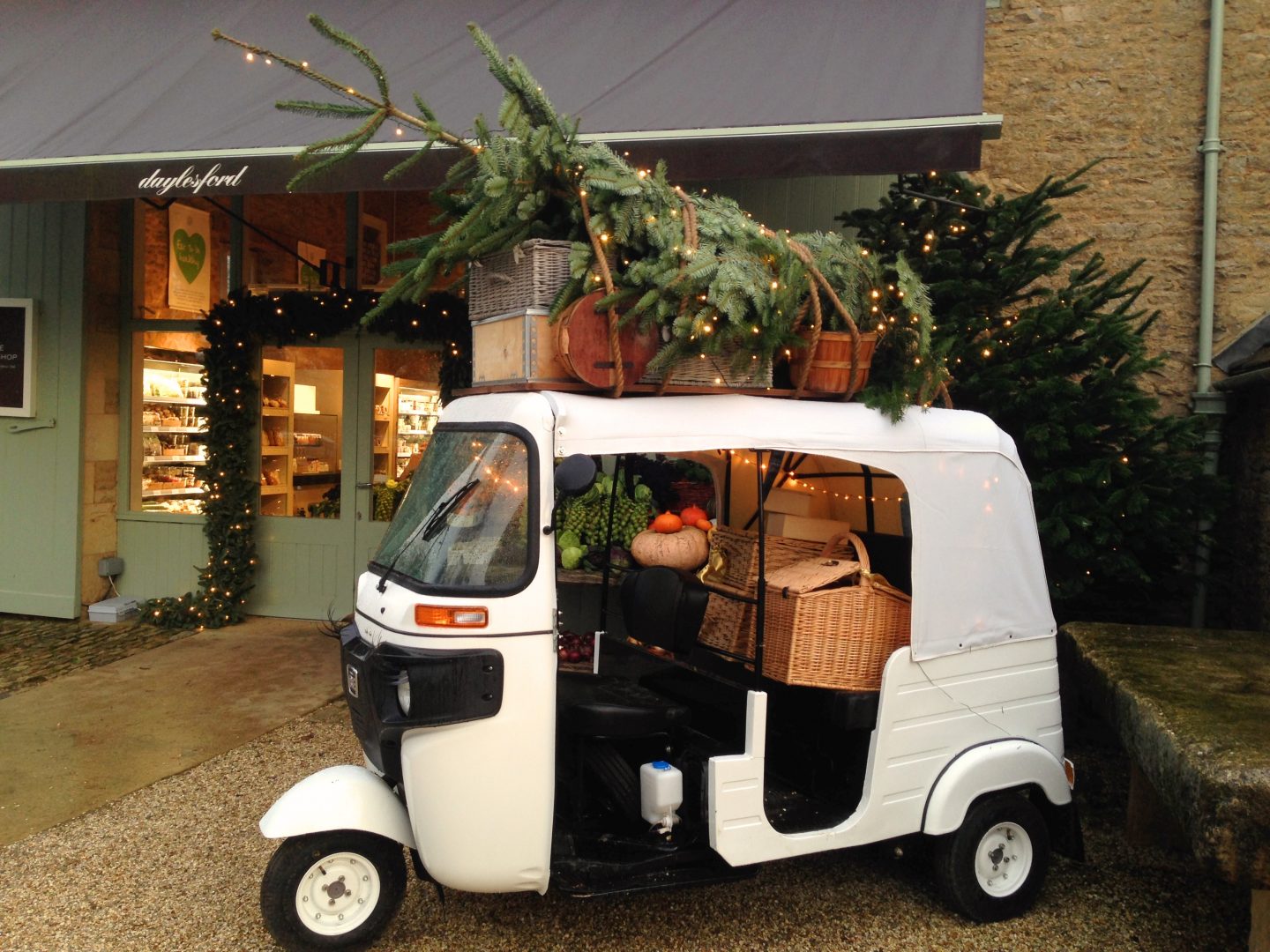 Toffy tuc tuc with eyelashes!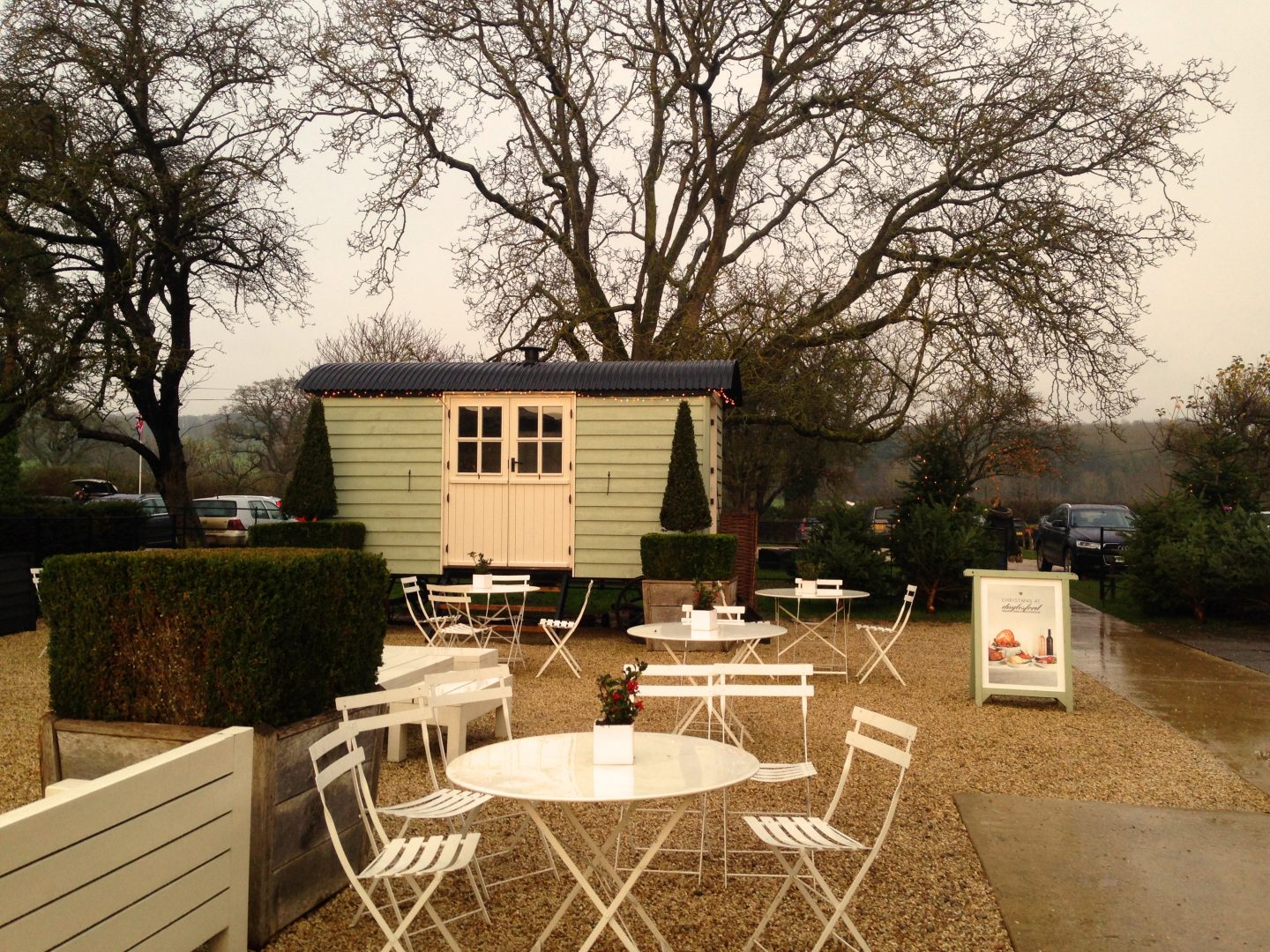 If you live too far away and the price of staying for a minimum of three nights seems just a little too excessive, then don't panic yet! It may well be that Daylesford have opened a smaller branch nearer to you!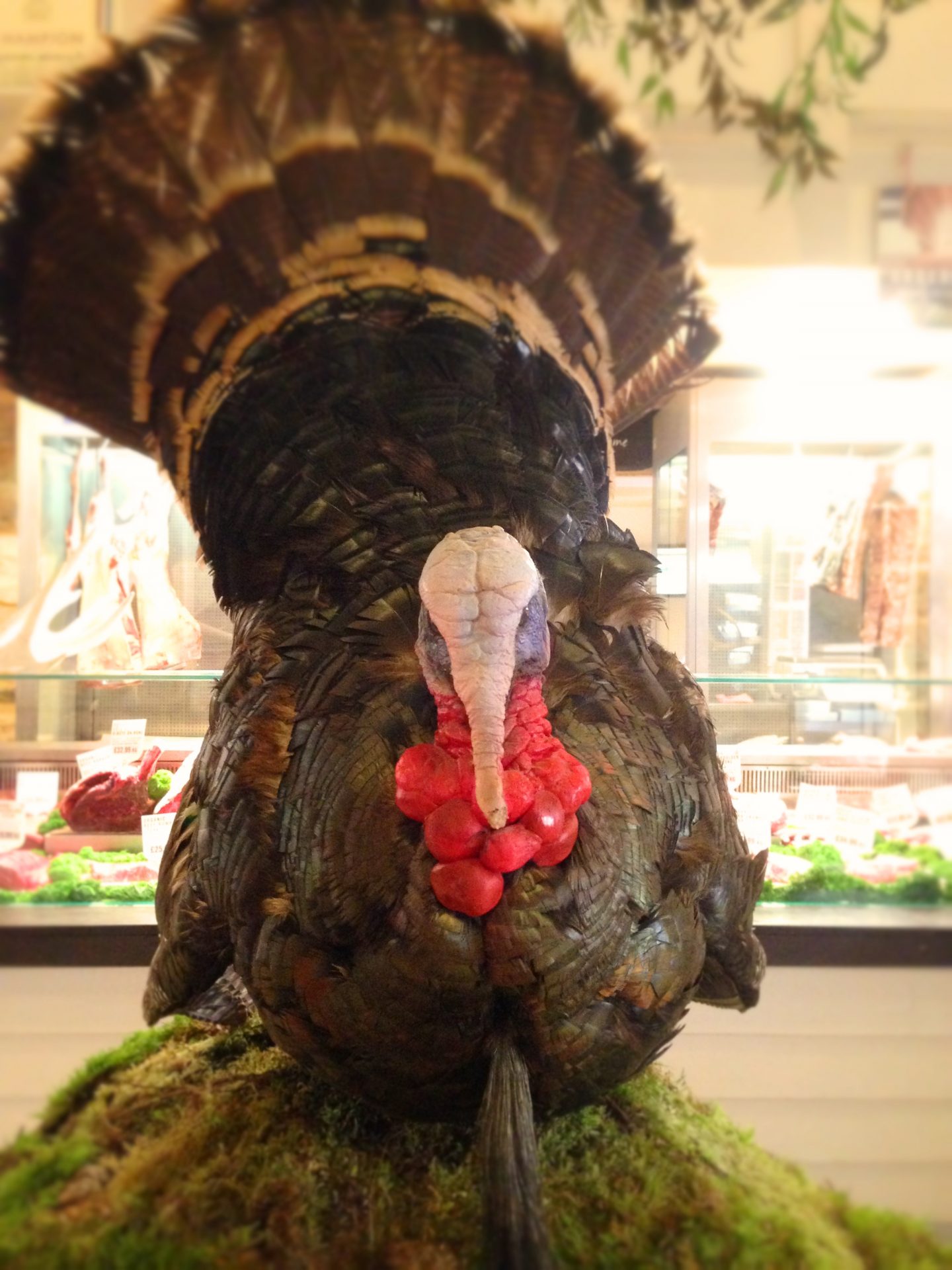 Currently their locations include: Kingham, Gloucestershire (this one); Notting Hill, W11; Pimlico, SW1; Marylebone, W1; and Selfridges Food Hall in London.
I'm just going to leave some Christmassy, toffy products here: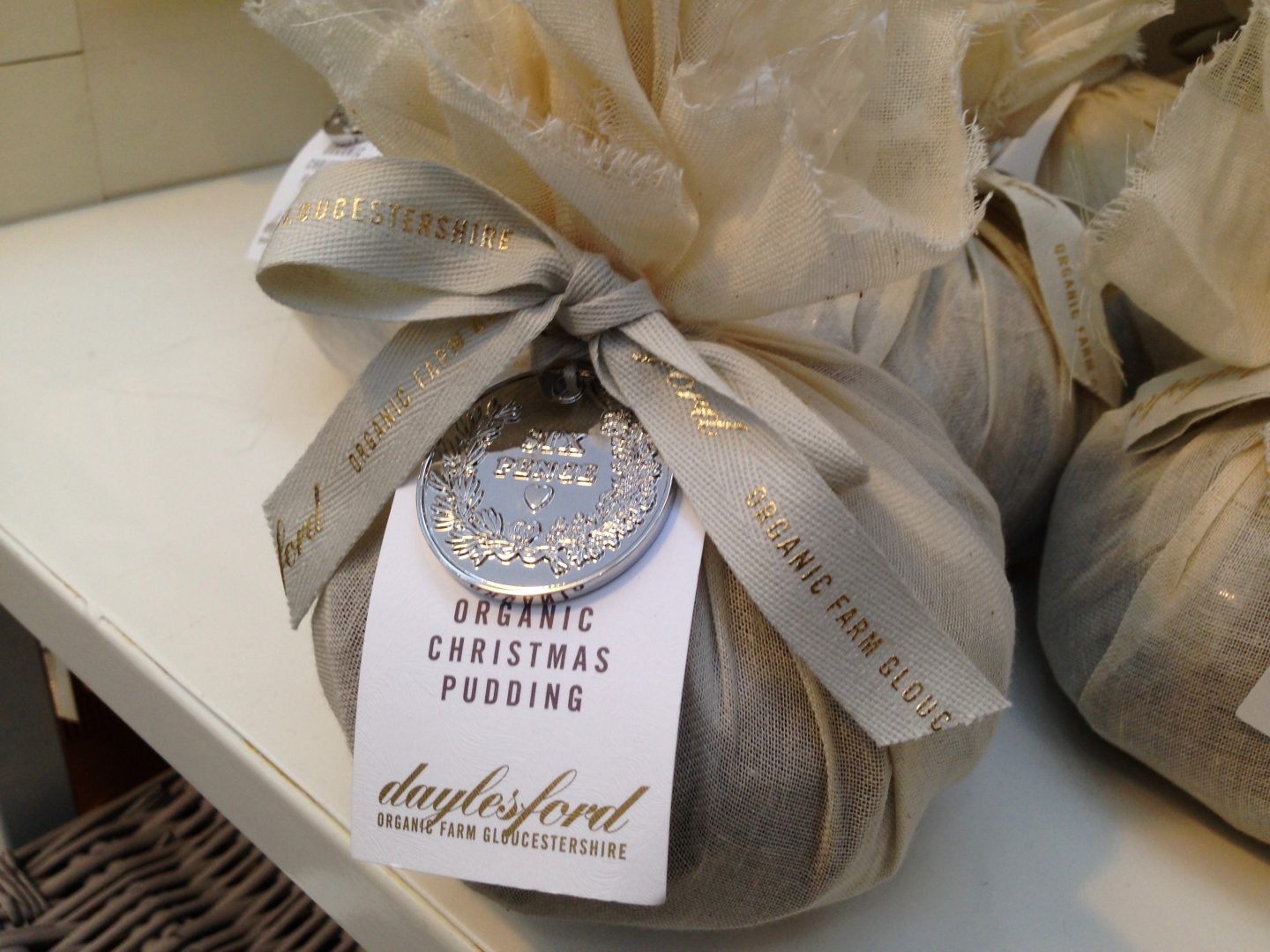 Christmas pudding dressed in silver.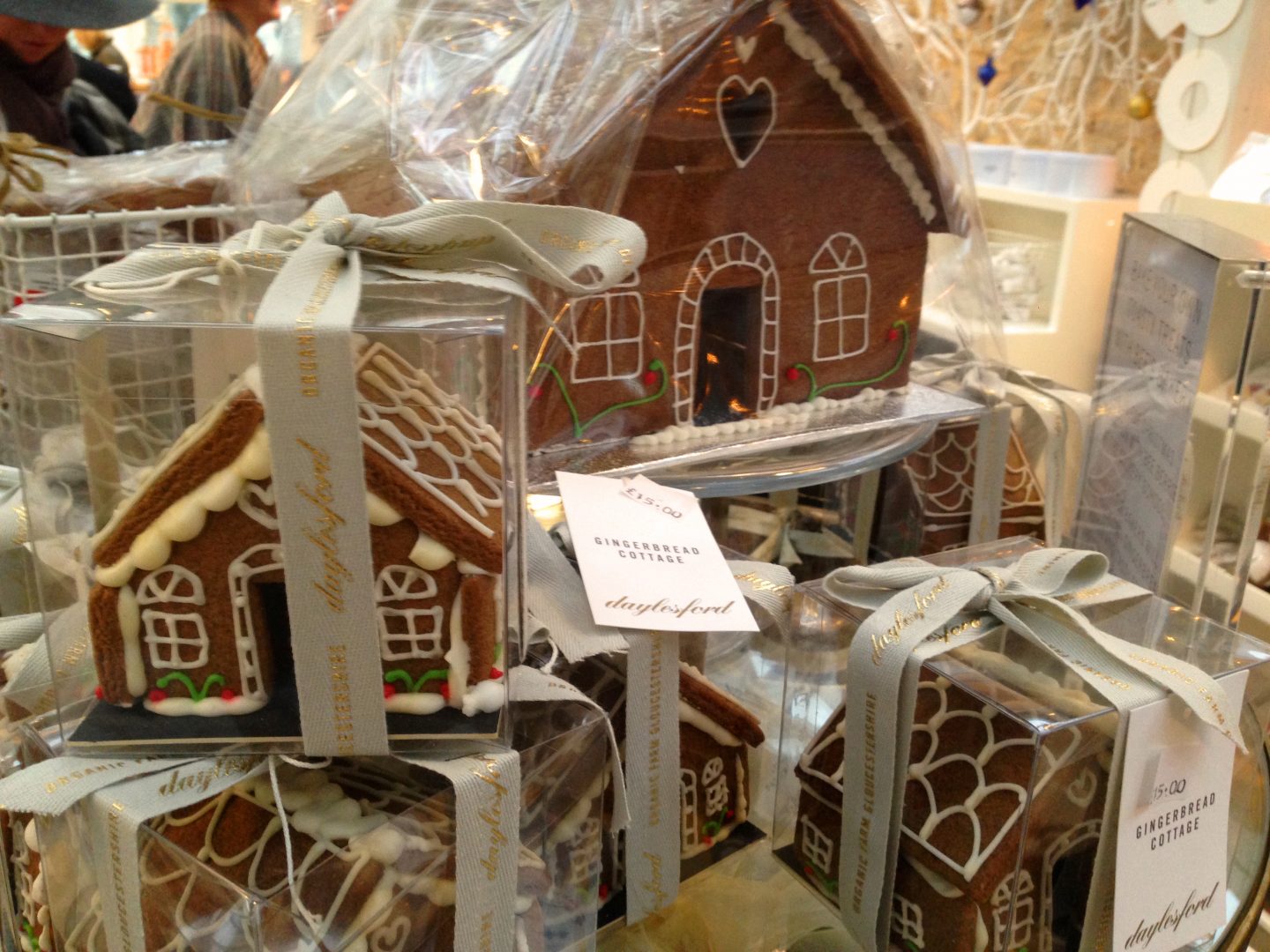 Gorgeous gingerbread houses.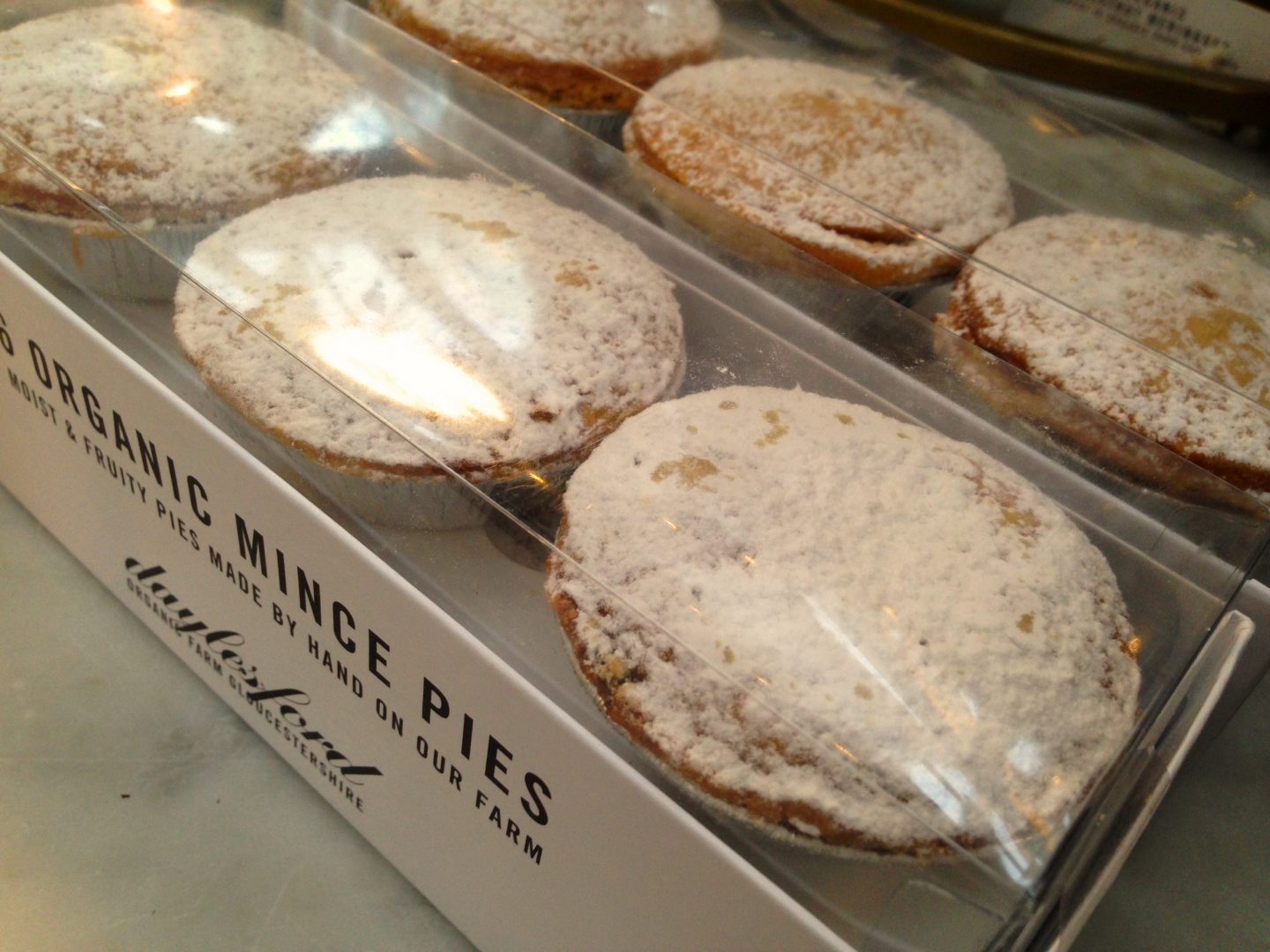 Dainty mince pies.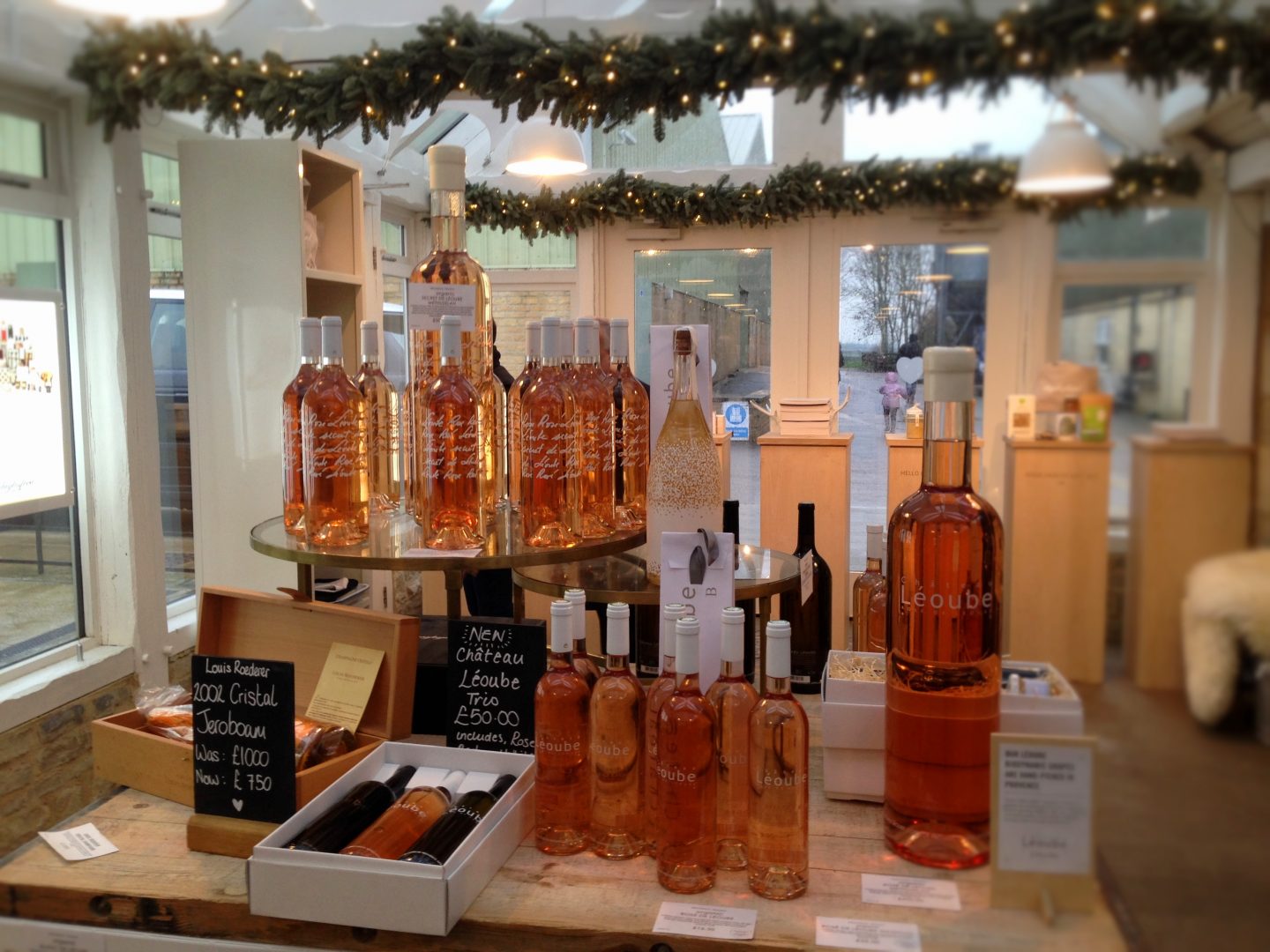 HUGE rosé bottles…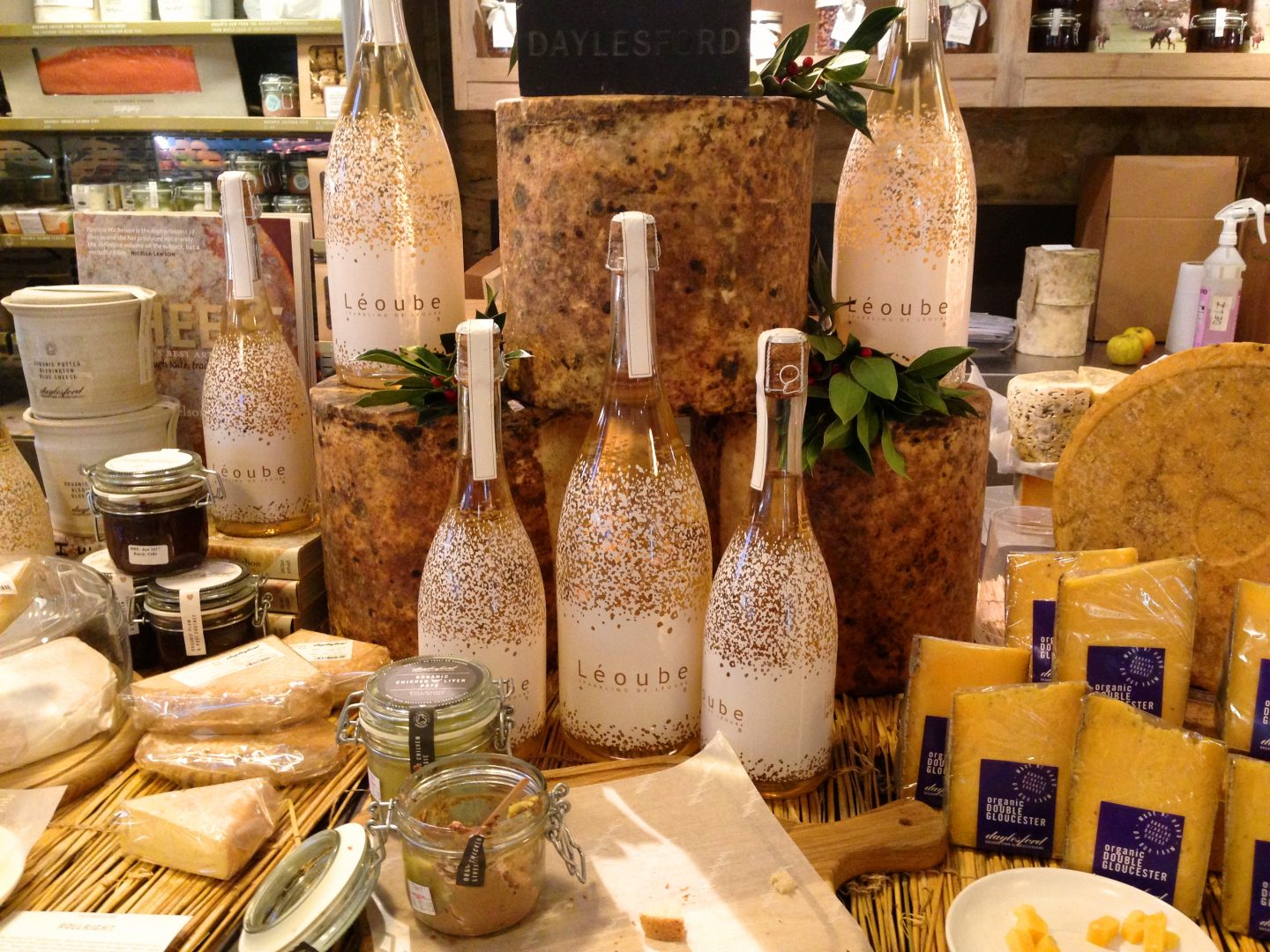 …with cheese, obviously.
Super pretty Christmas decorations.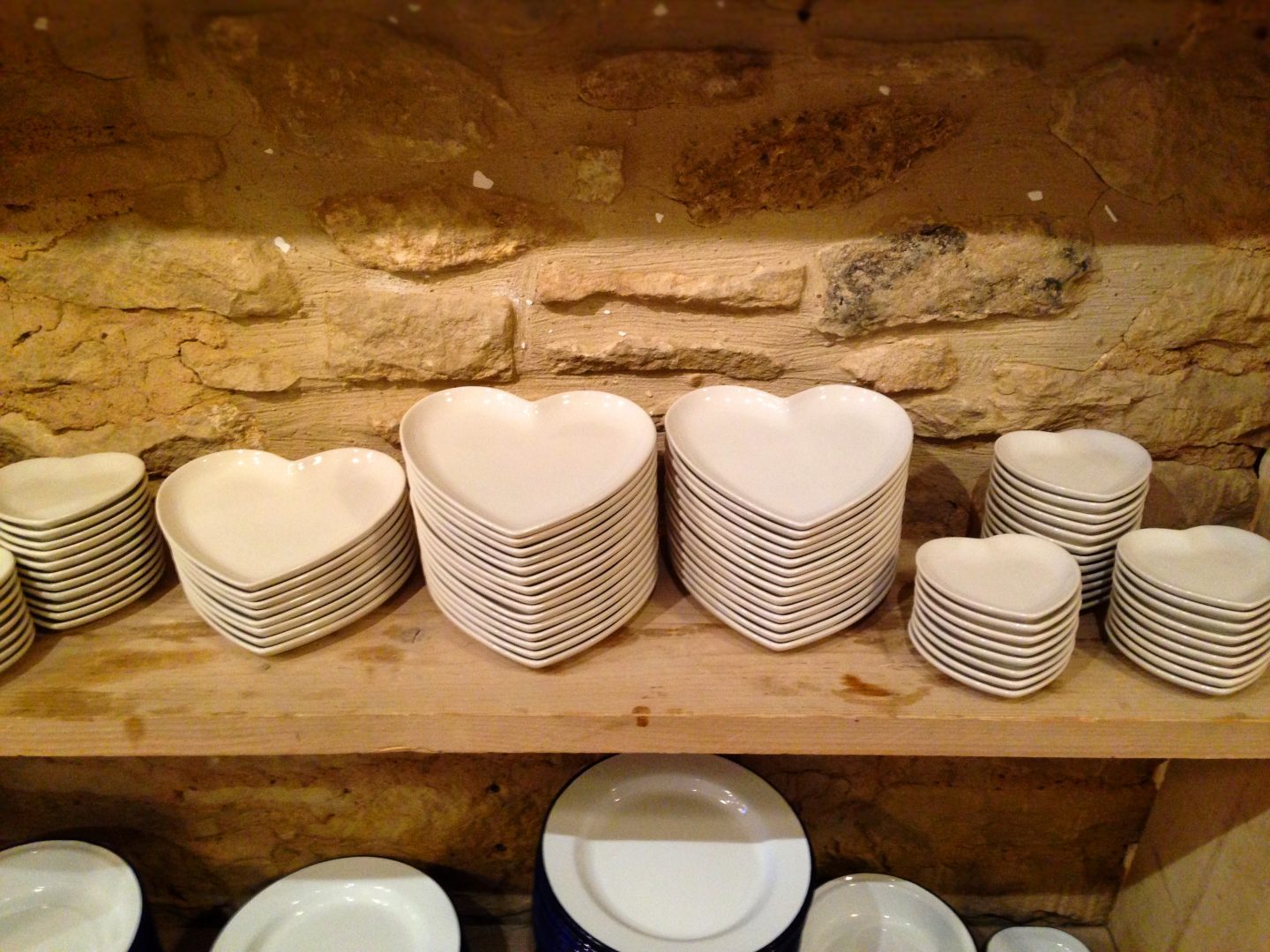 Hearts galore.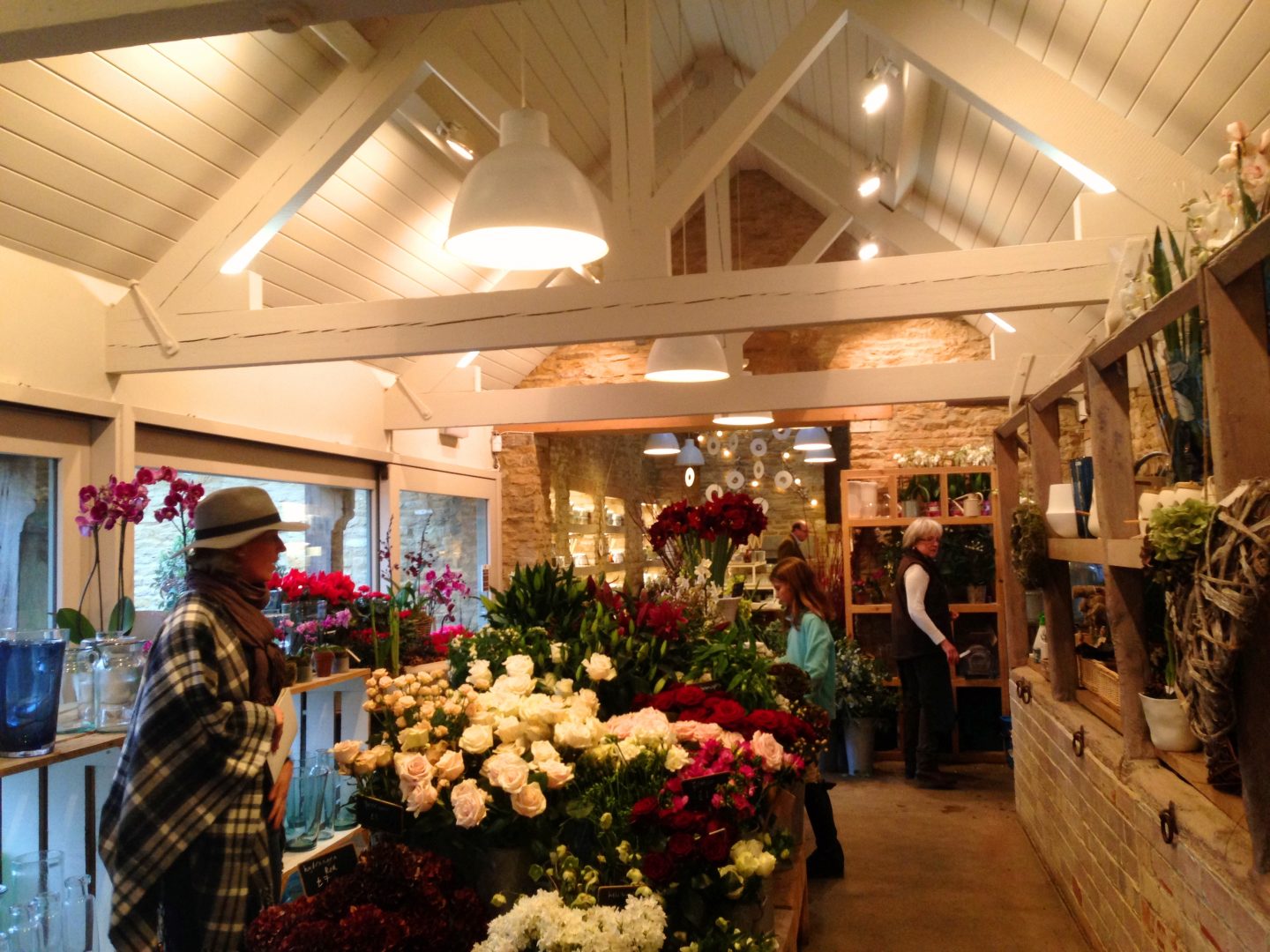 Florists.
Have a lovely Christmas!x