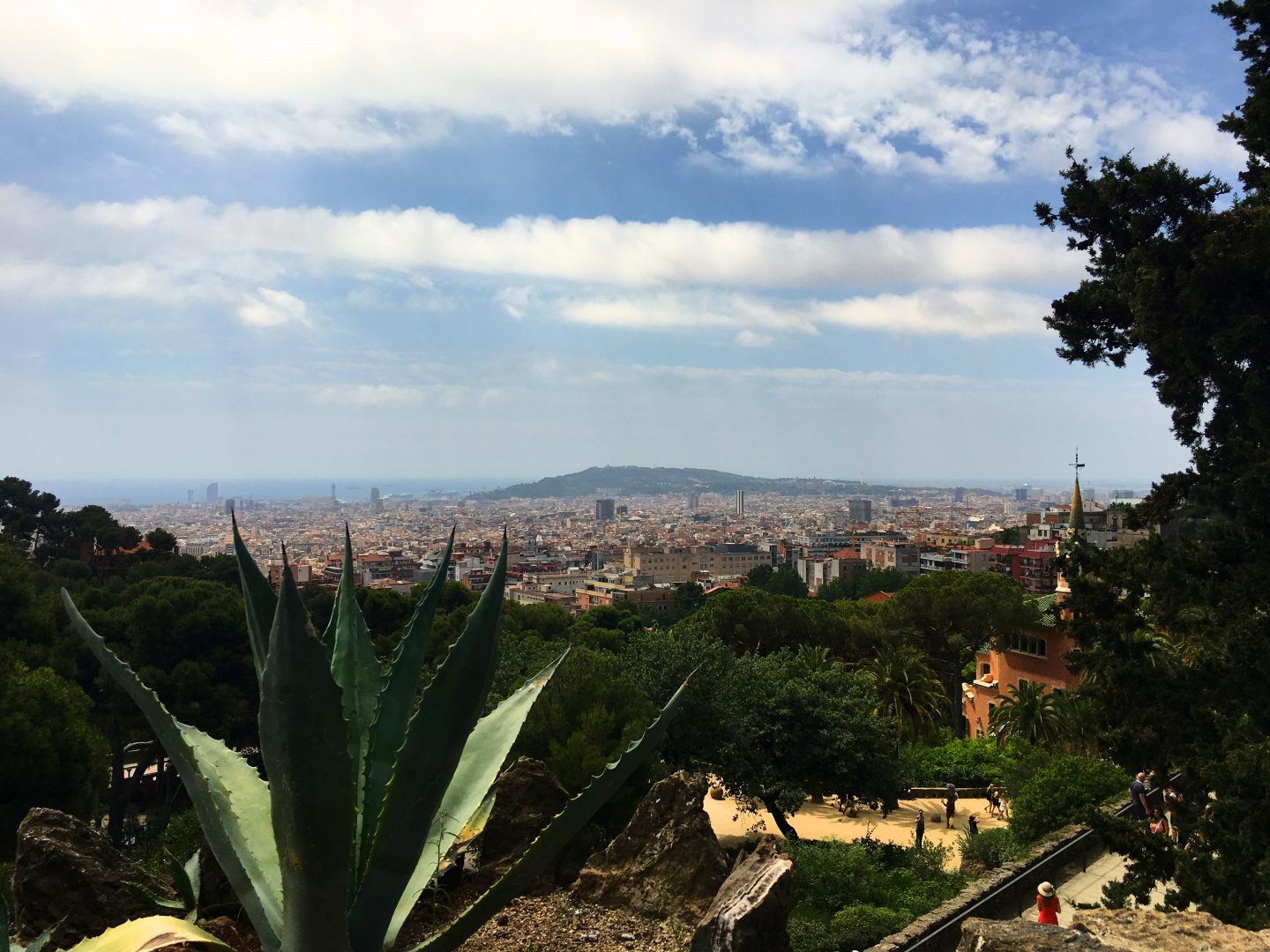 Reading Time:
6
minutes
Lucinda is my oldest and bestest friend, sorry to start on such a cringey note. Anyway, our friendship has always been a case of 'opposites attract', so taking twelve days to tour through Spain together was, perhaps, a brave decision. Unsurprisingly, I organised everything and relied on Lucinda to finalise decisions that I so feared for their rashness. The trip, in actual fact, was a success and we had a wonderful time, despite our severe lack of Spanish lingo.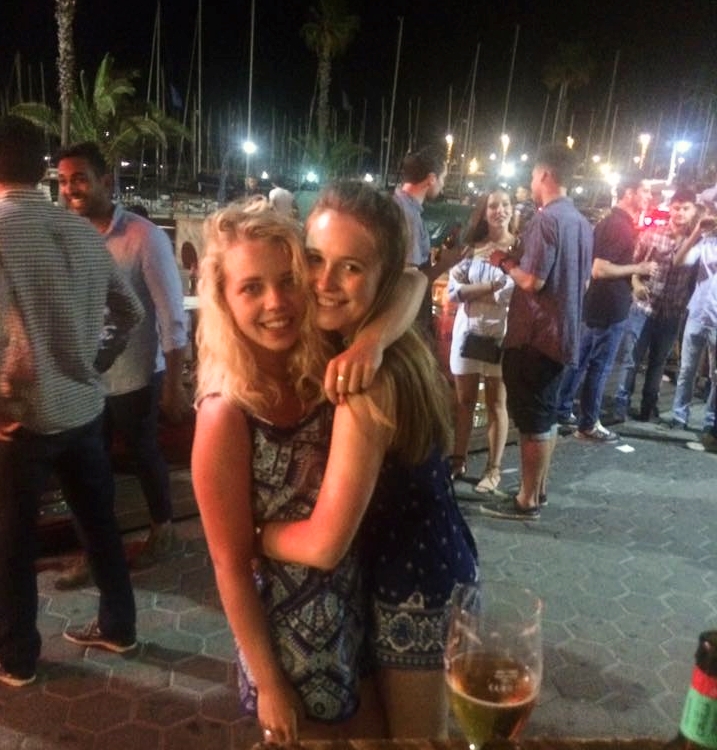 Horrendous quality, but this be her.
First stop was Barcelona, a good starting point due both to its roundness as a city and its touristic (but not overyly) qualities, like signs and menus translated into English! Useful for a girl that dislikes fish, in a culture whose cuisine largely surrounds such an ingredient.
I rarely take myself out of my comfort zone, but for Barcelona I took the plunge… we set off on our flight with no secured roof over our head for the nights to come, terrifying. The second we landed, the search for an affordable hostel, in a central location, began. We found Center Ramblas, a lovely, cheery hostel just off Las Ramblas. Knowing our financial constrictions however, we braved the cheapest room they offered: a ten-bed, multi-sex situation. What we witnessed in this room doesn't need articulating, but I shall leave your imaginations to  run wild. It was an eye-opening experience to say the least.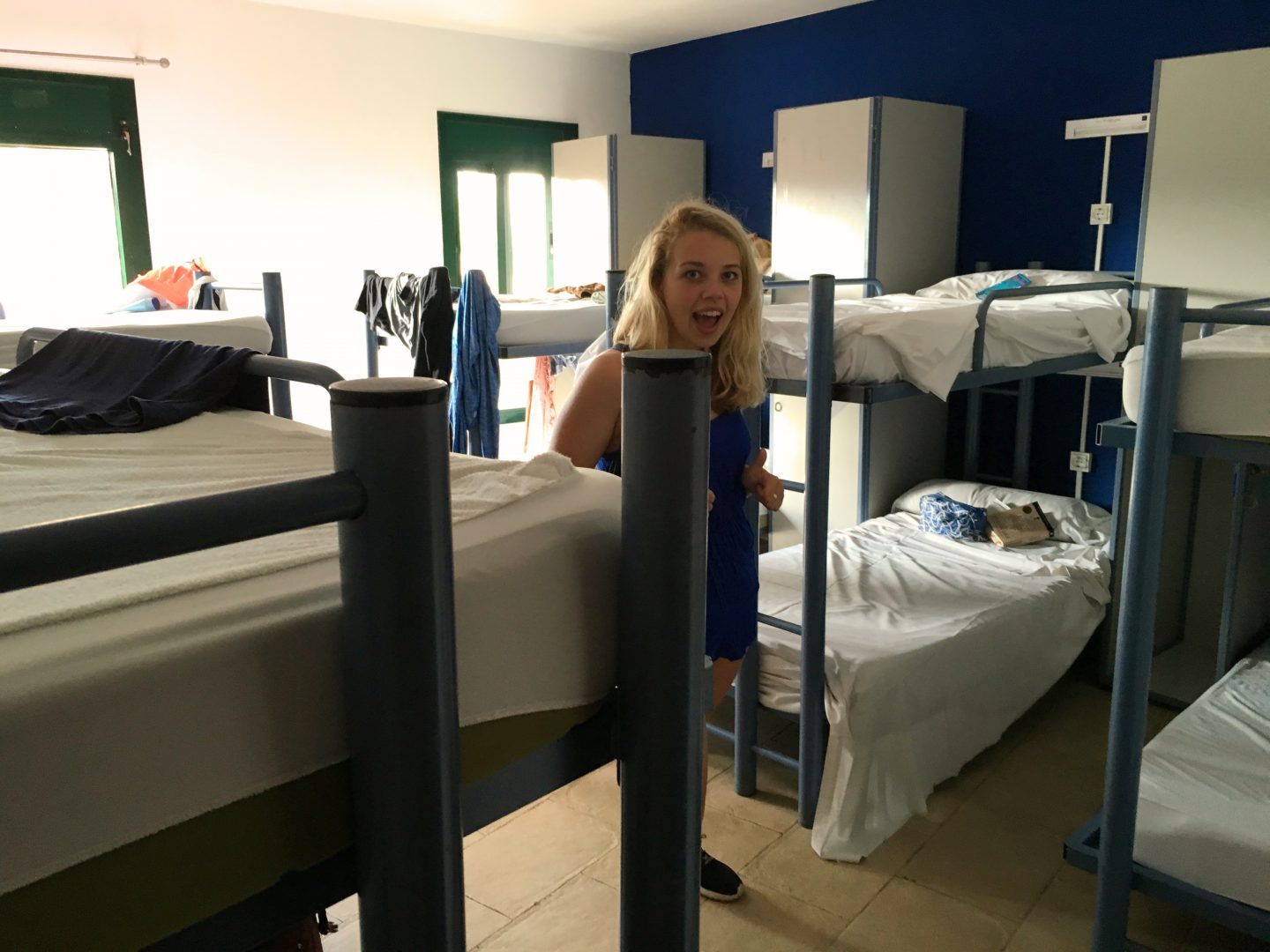 Our infamous room.
Barcelona has it all: culture, beaches, nightlife. Famous for it's beautiful architecture, its Gaudi legacy, and its unique and magical sights, Barcelona ticks all the cultural boxes. We took a day to visit the Park Güell. Entry to the majority of the garden is free so we hiked our way to its highest point and precariously (especially for vertigo-suffering Lucinda) took in the panoramic view of the city. The Monumental Zone, for which you have to pay, can largely be seen from around the garden anyway, and I succeeded in attaining that classic mosaic wall photo.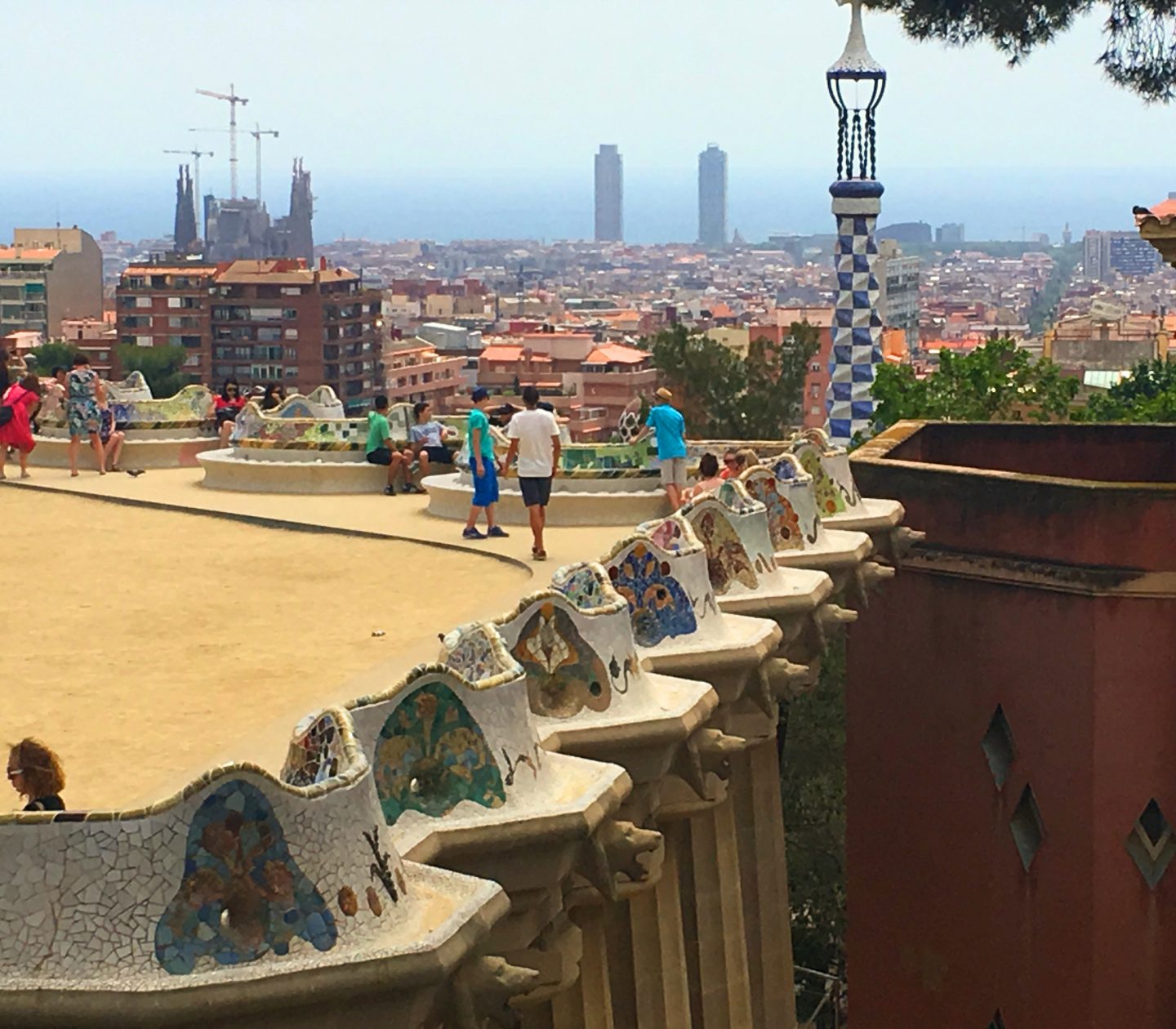 Much of the Gaudi interest lies in the Eixample district, including the immense Sagrada Família. Unfortunately, I suffered a little from heatstroke (amidst my slightly hungover, sleepless state… more to come on this), so we missed out on this particular visit. I have, however, been before and can confirm that its most certainly a sight worth seeing, and attempting to believe!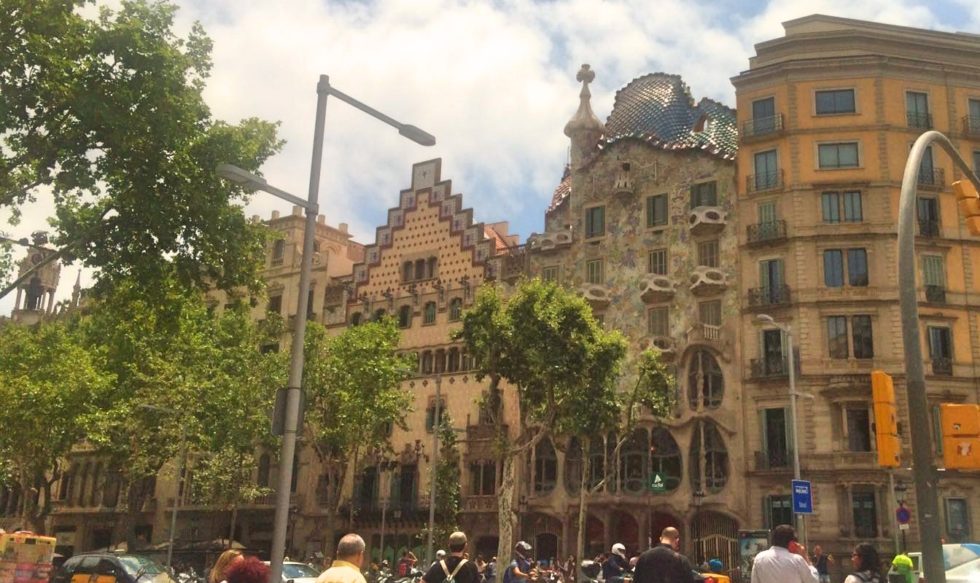 The beautiful…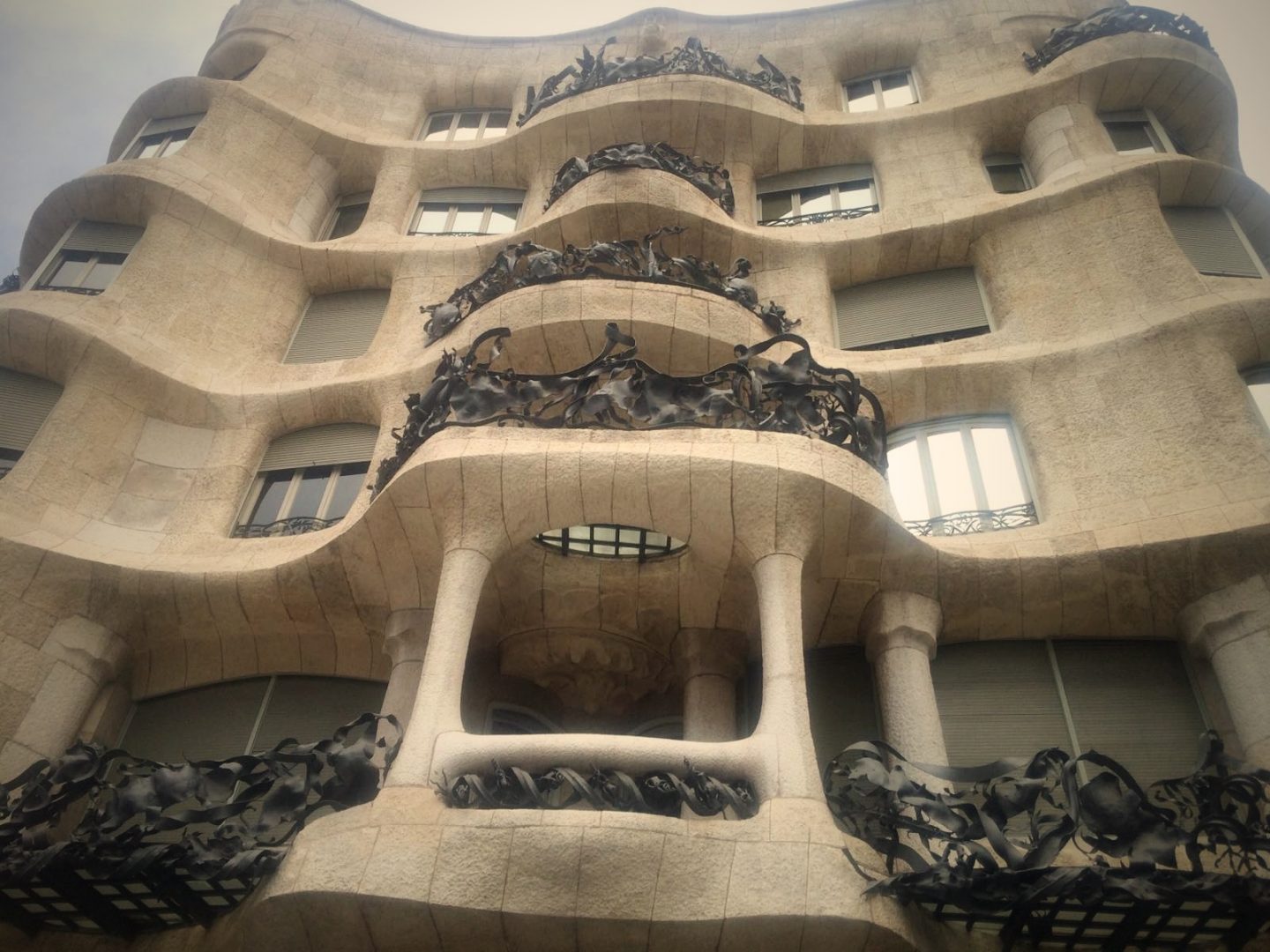 …and the Gothic.
Lucinda was more intrigued and willing when the Erotica Museum was offered as a cultural option. Interesting would be a safe adjective, you'll just have to experience this one for yourself… you'll get a free glass of Champagne out of it, so that's a plus. Just look out for a waving Marilyn Monroe someway down Las Ramblas!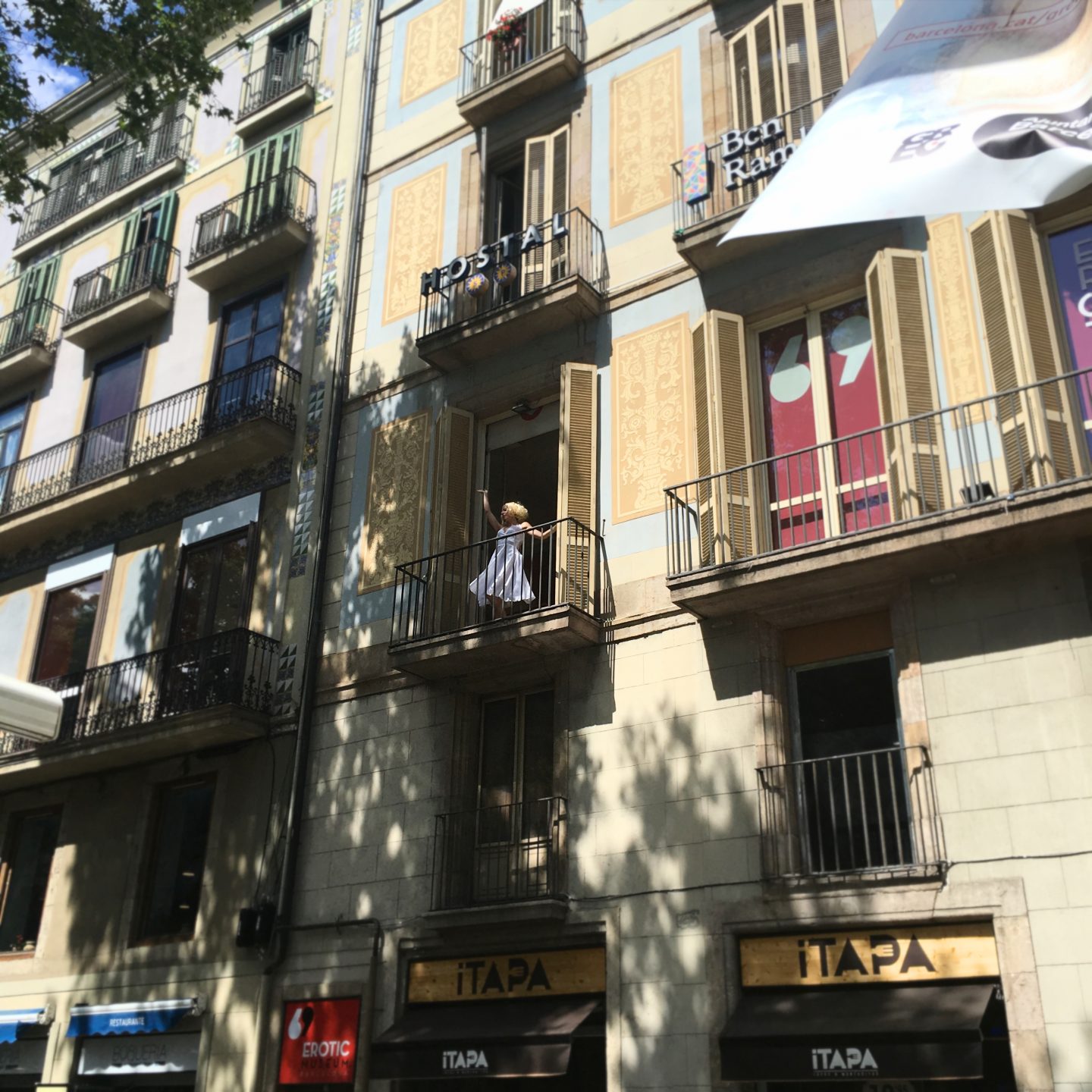 Impossible to miss that iconic windy dress and dazzling smile.
So the culture was fabulous, and kept me content… although I will warn, that entrance to many of the Gaudi buildings is expensive; too costly for the likes of us travelling students. Just as my cultural tastes were satisfied, Lucinda was allowed to indulge her Cornish beach-bumming ways.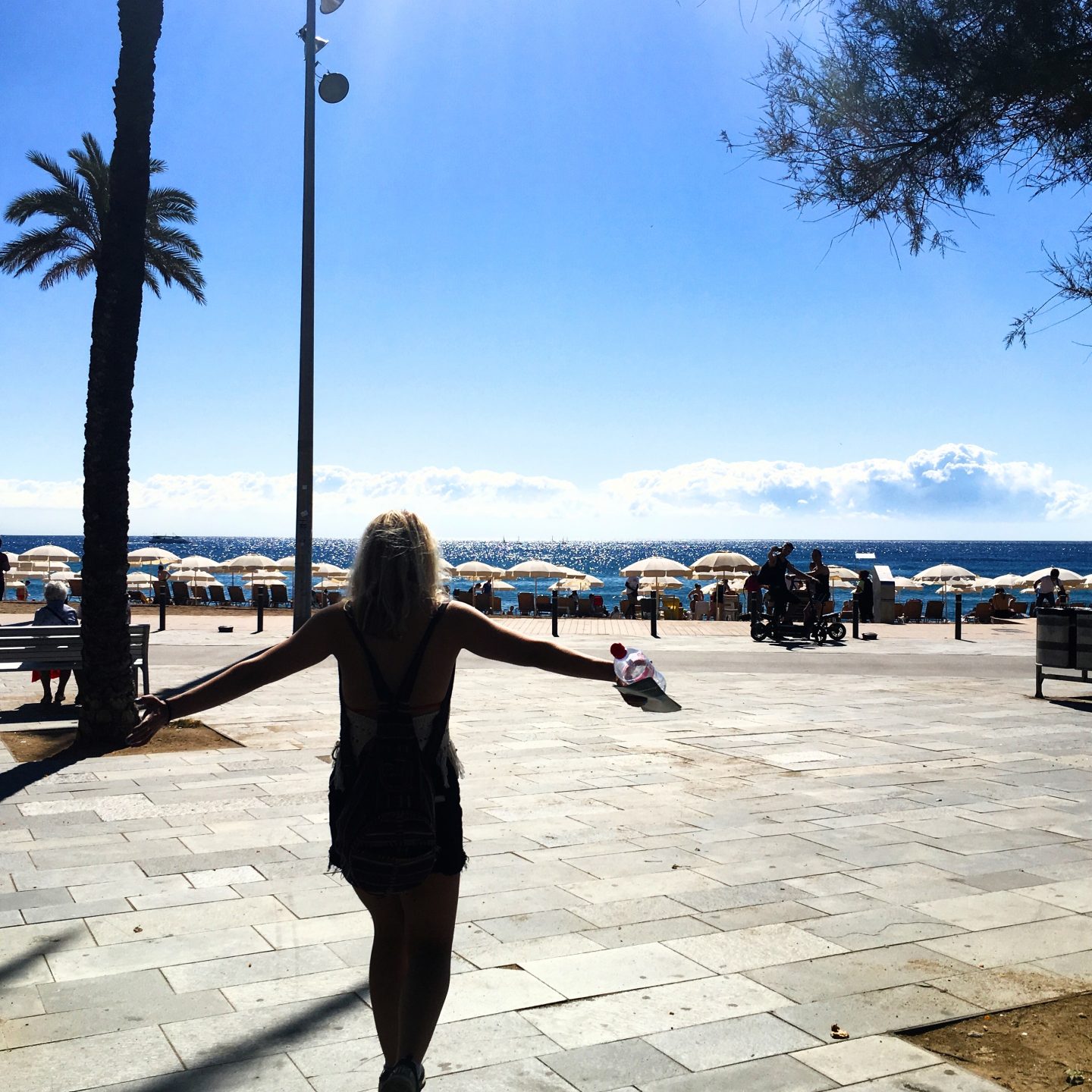 Of course I adore the beach as much as the next person, but my Scottish skin doesn't particularly appreciate intense hours of sun, so surprise surprise I burnt. So did she, mind you, and far worse than I did thanks to my factor 50 shield.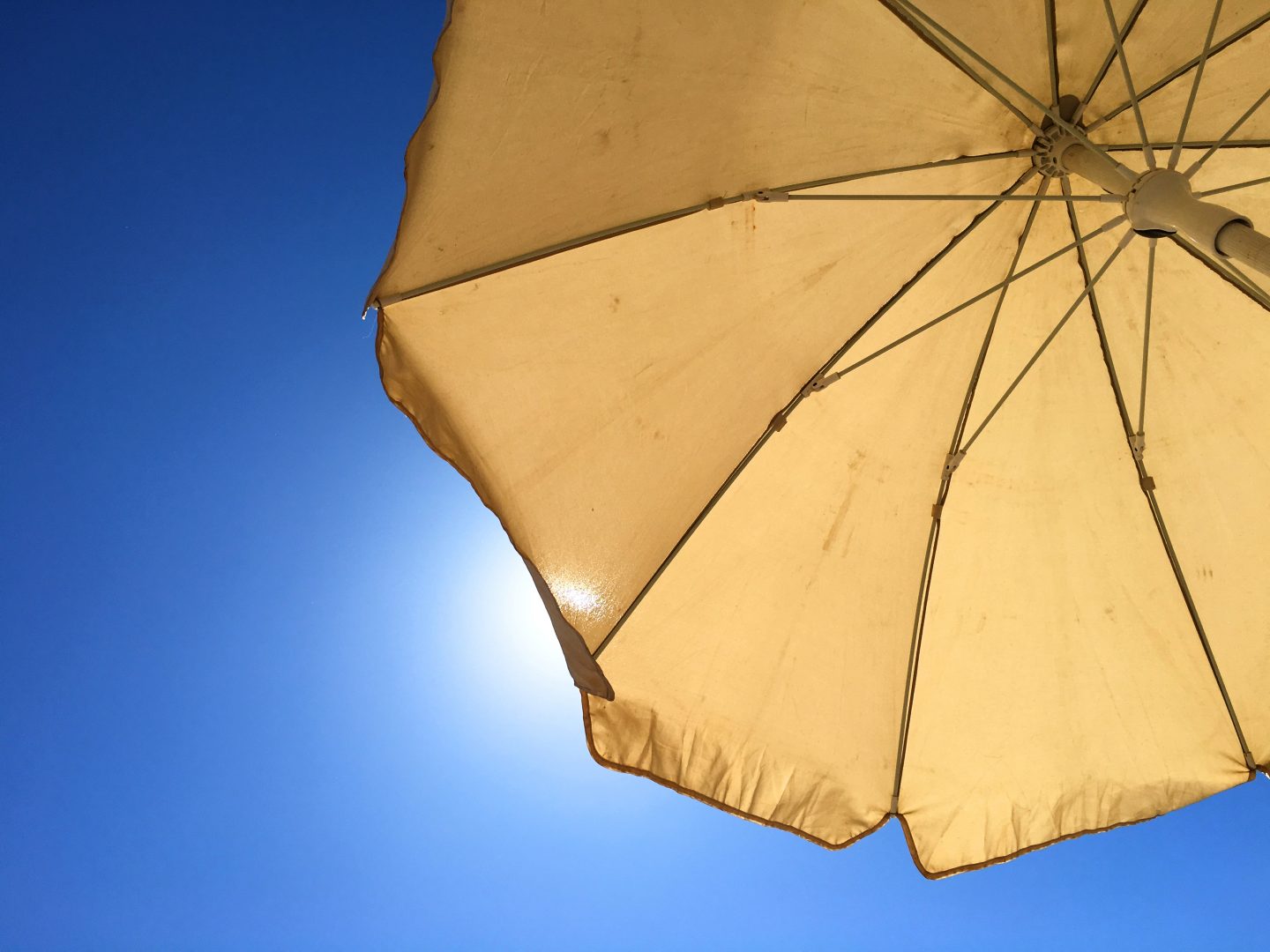 It was all very well and shady, until the beach-man tried to charge me €10 to lie under the parasol!
If you do happen to visit the Barceloneta Beach, I have found you two ideal lunch locations. Serving light, summery foods at reasonable prices these too are perfect. Firstly, a focacceria (who knew this was a thing!?) called Buenas Migas, serving delicious focaccias and salads from a quirky food bar, just off the sand.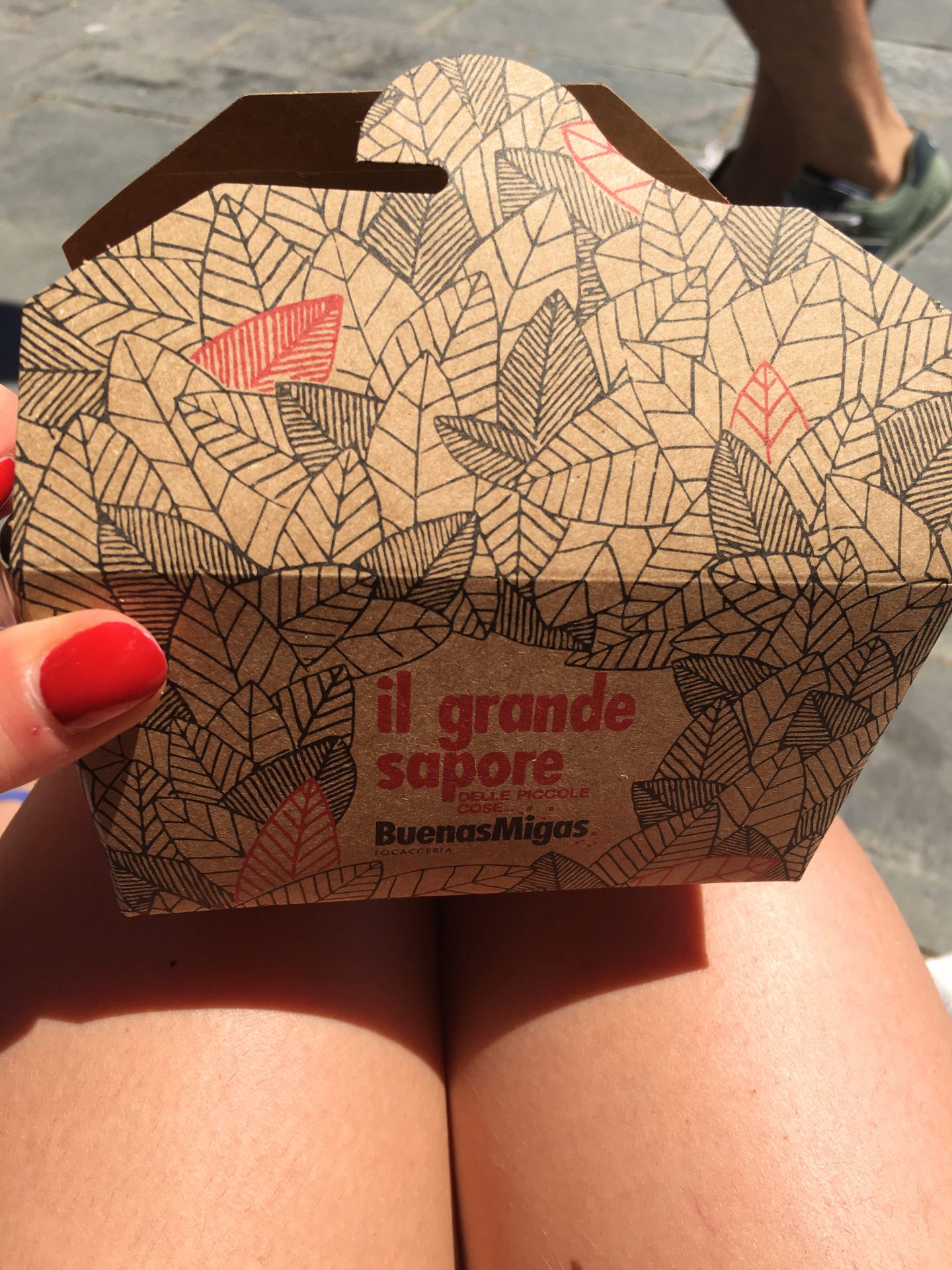 salad boxes, focaccia,…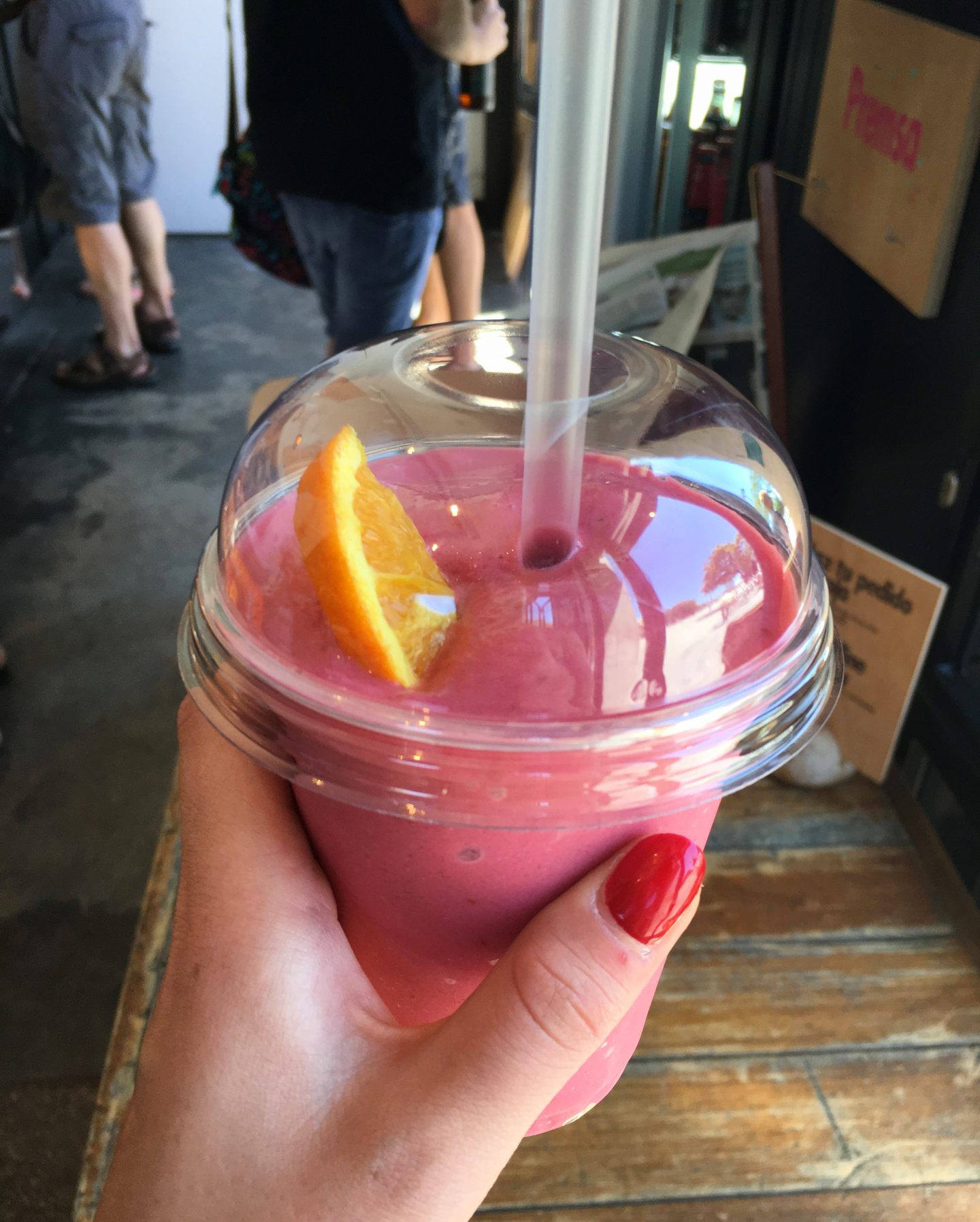 … and the most delicious smoothies – amazing hangover cure!
Secondly, the Latin style restaurant FOC. I munched on humus and roast veg, while Lucinda took delight in a gorgeous club sandwich.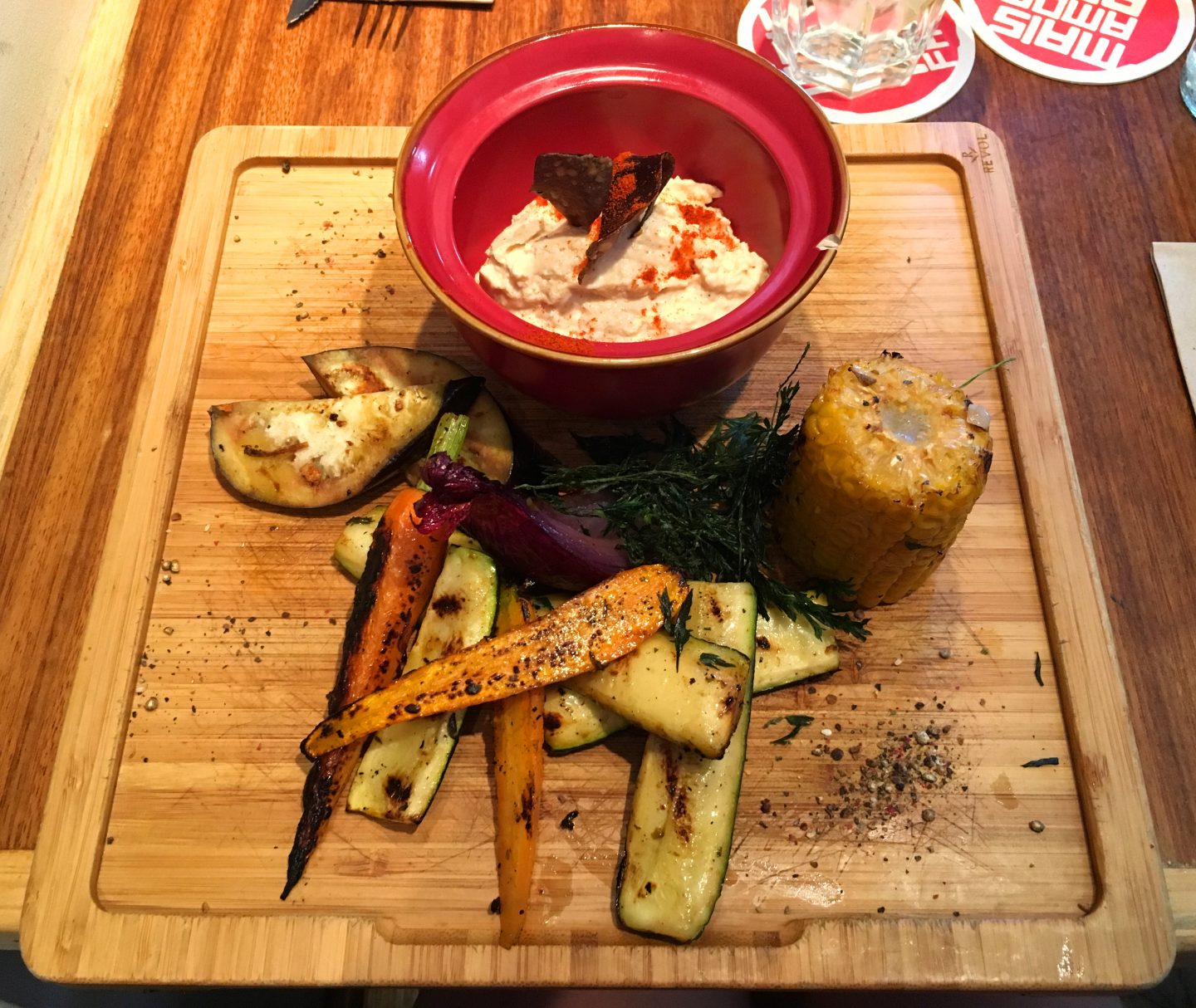 The atmosphere here was  chilled out, modern and exotic; thus making it stand out from the numerous elegant, and no doubt wonderful in their own right, traditional Spanish restaurants.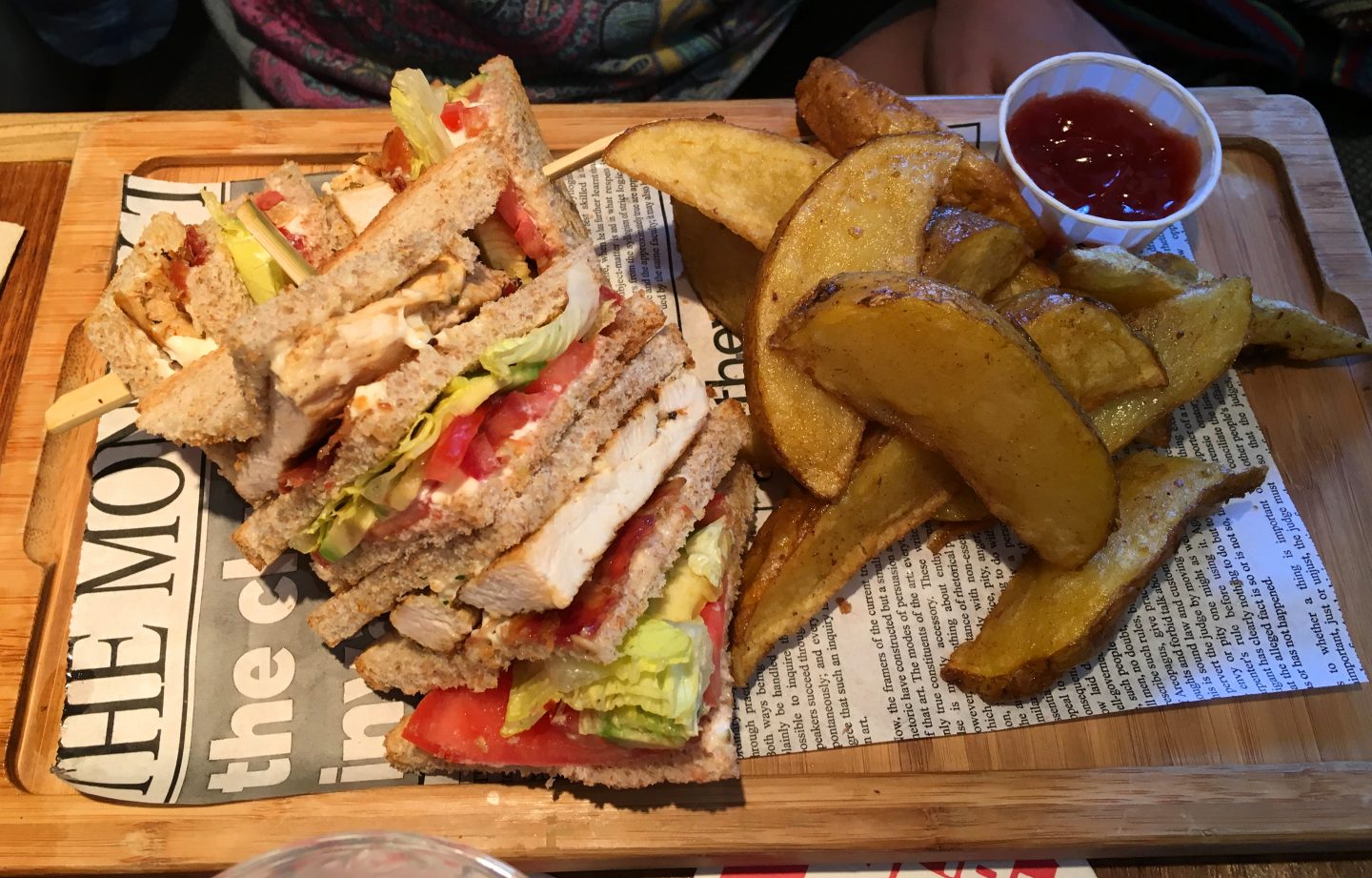 Also located on the beach, surrounded by posh, expensive, to-die-for yachts, is much of Barcelona's vibrant nightlife. I said I'd come back to the hangover thing…! The youth hostel we were staying in offered a nightlife tour, as many of them seem to do. While this may seem like cheating, and can be quite costly, its a fantastic and safe way to explore the city's beach-side bars and clubs. Its also the ideal way to meet other travellers from the world. We made drunken-based friendships with New Yorkers, Aussies, Mancunians and Italians. Barcelona is undoubtedly a fabulous night out, so make the most of it! Our favourite bar- tiny, loud and sticky, but brilliant, was Dream on the Moll de Mestral. It's safe to say that Barcelona took some recovering from- we left this city lacking sleep, money and healthy livers.
Dream bar and its naughty bar-top pole.
We said goodbye to Barcelona by experiencing the beautiful wonder that is The Magic Fountain. Fortunately not a penny was necessary, as we had by now splashed all our funds that ought to have seen us through the full twelve days, not just 4. As cliche as it sounds, nobody could wipe the gimpy smile that covered my face throughout the whole show- it is truly difficult to believe that what you're watching is no more than water and lights.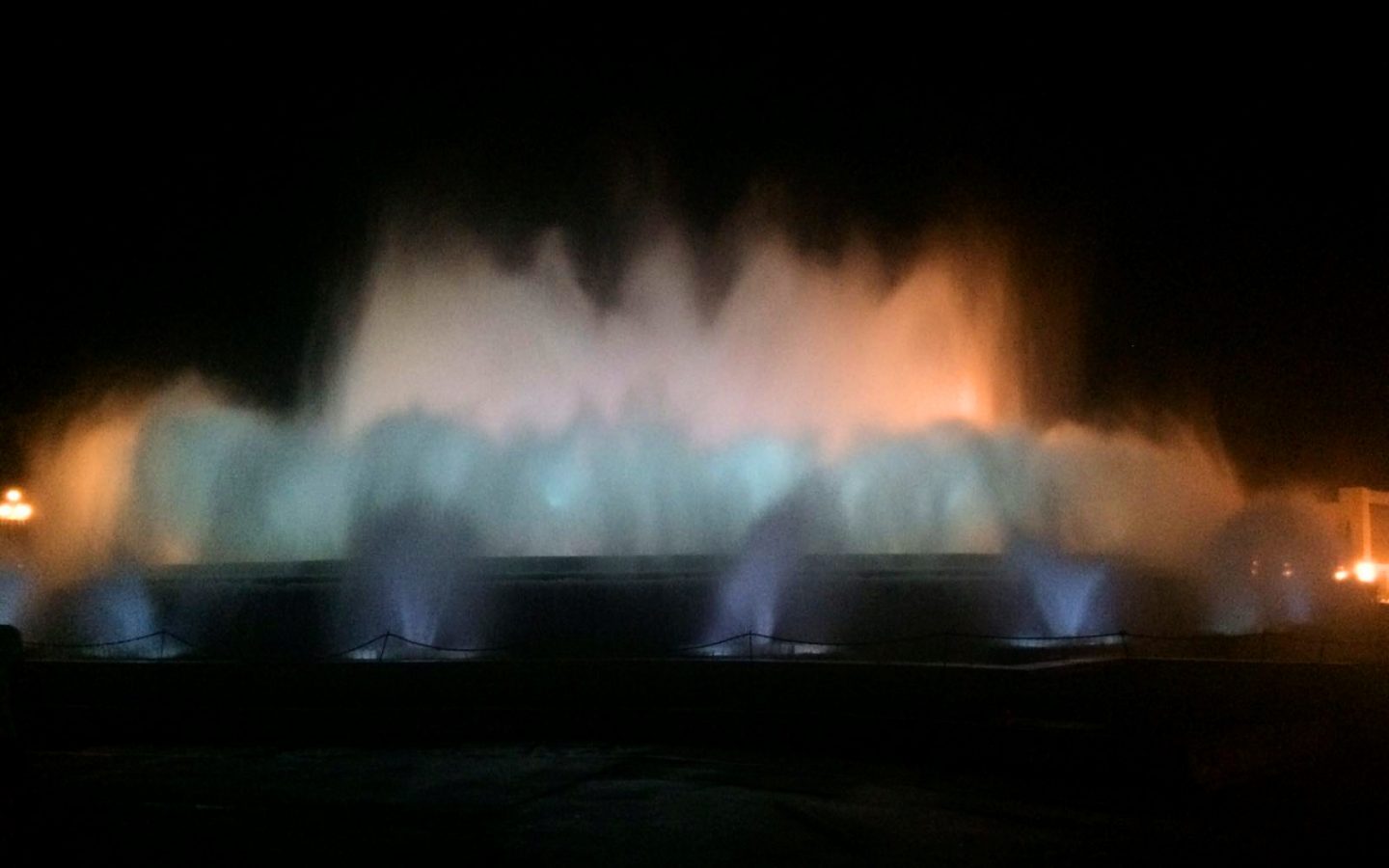 There HAS to be an element of magic involved… Lu and I had a 'moment', as we called it. Please please do not leave Barcelona without experiencing this happiness. My photographs really can't do it justice, in fact nothing but the reality will.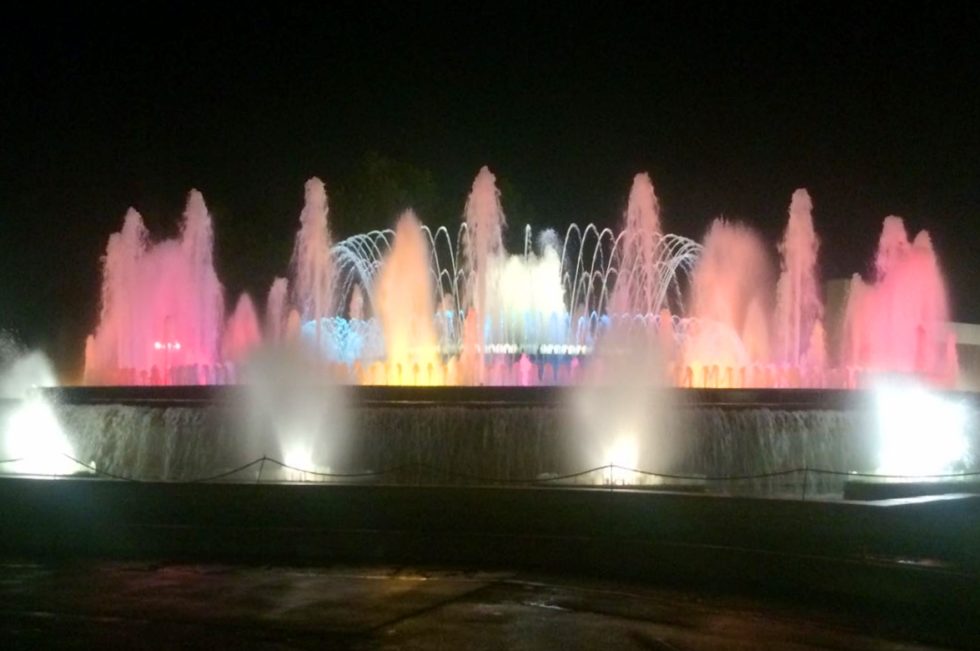 Barcelona was amazing, draining and beautiful. Go armed with money, energy and a plan of action to make the most of this city!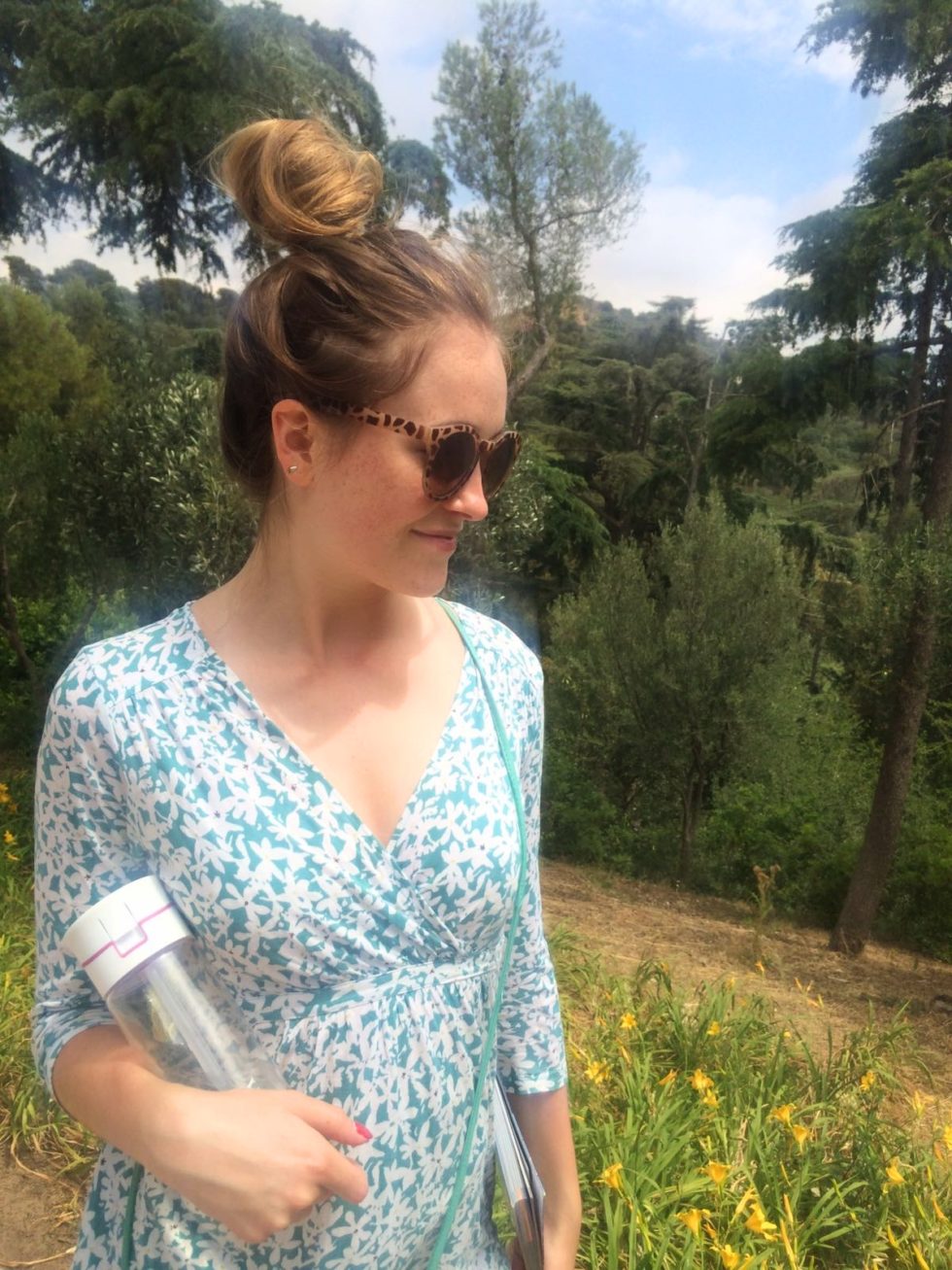 I couldn't have looked more touristy with my water bottle, guide book and long-sleeved, sun-protecting top.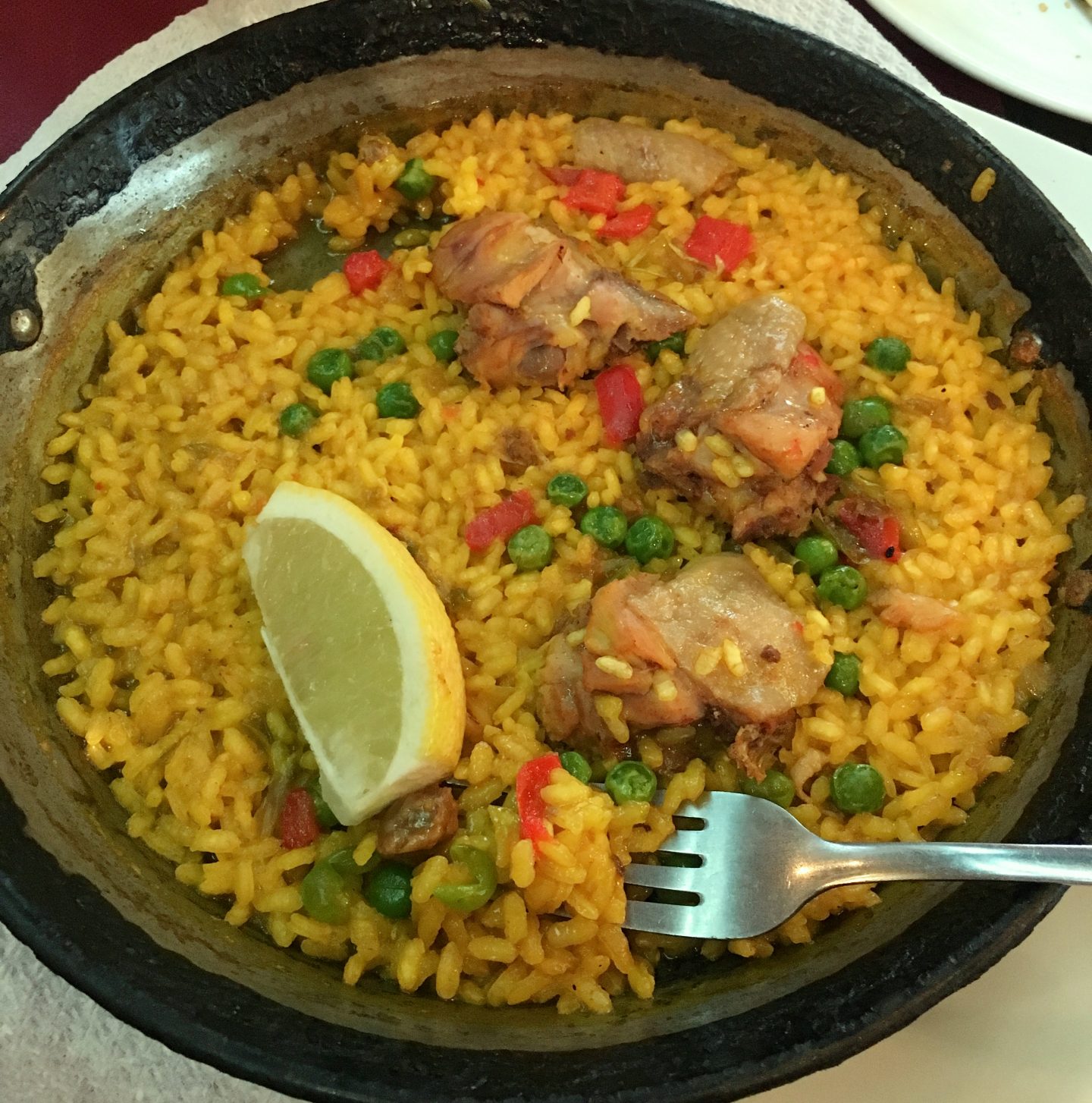 I have decided that paella isn't really my scene…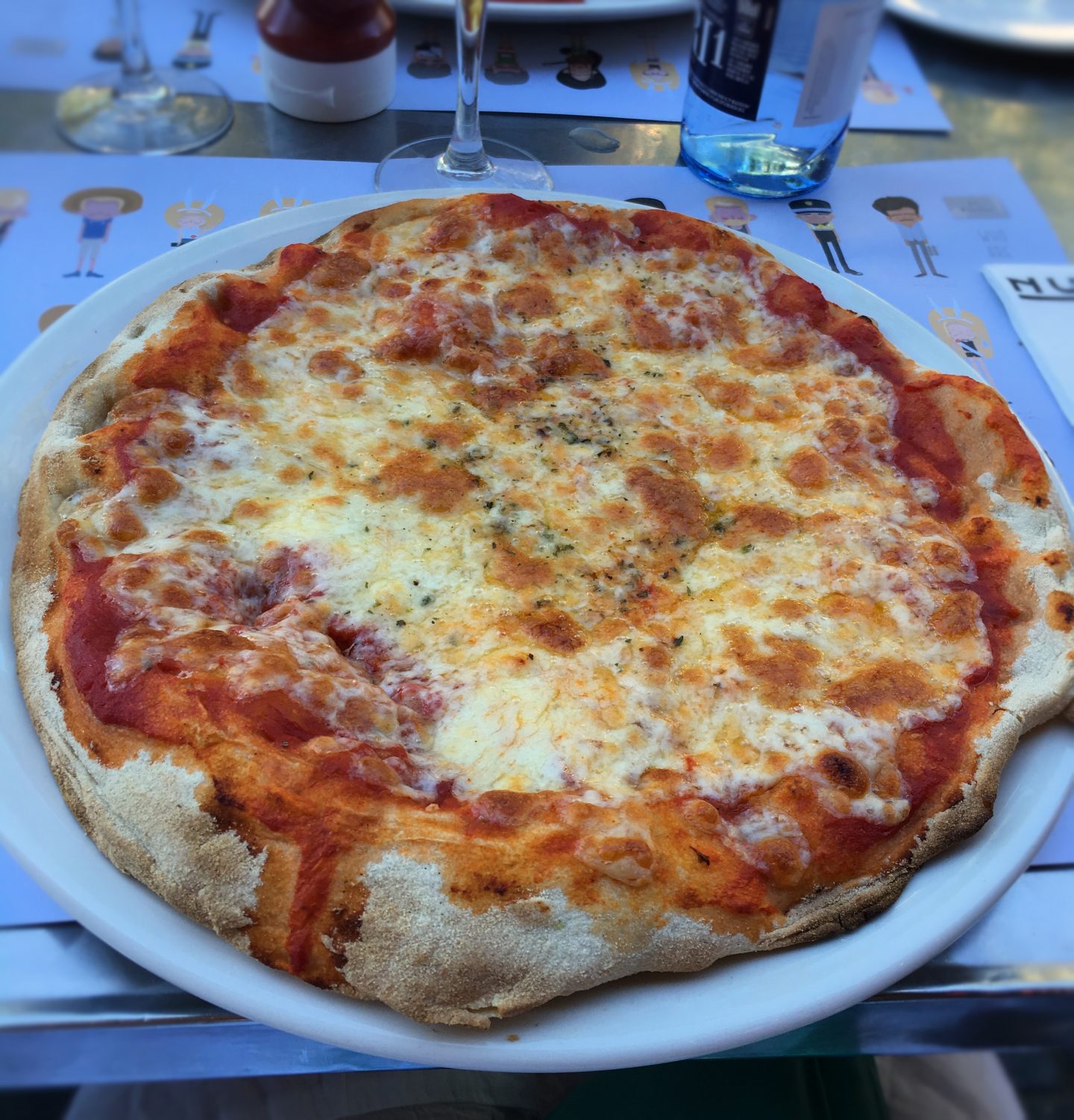 …but fortunately Barcelona had plenty more on offer!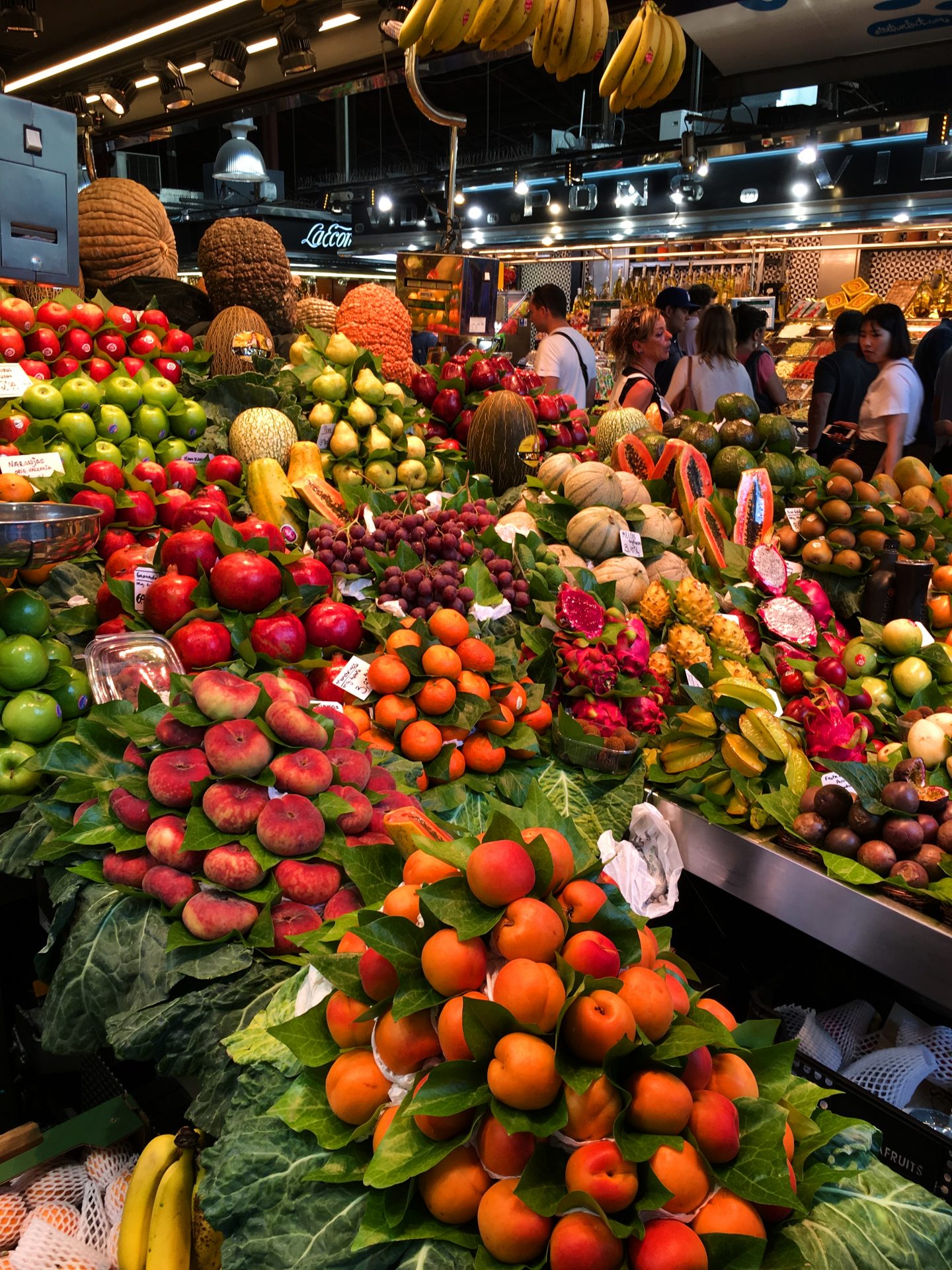 The vibrancy of this city is only enhanced by the abundance of beautiful fruit markets and stalls.