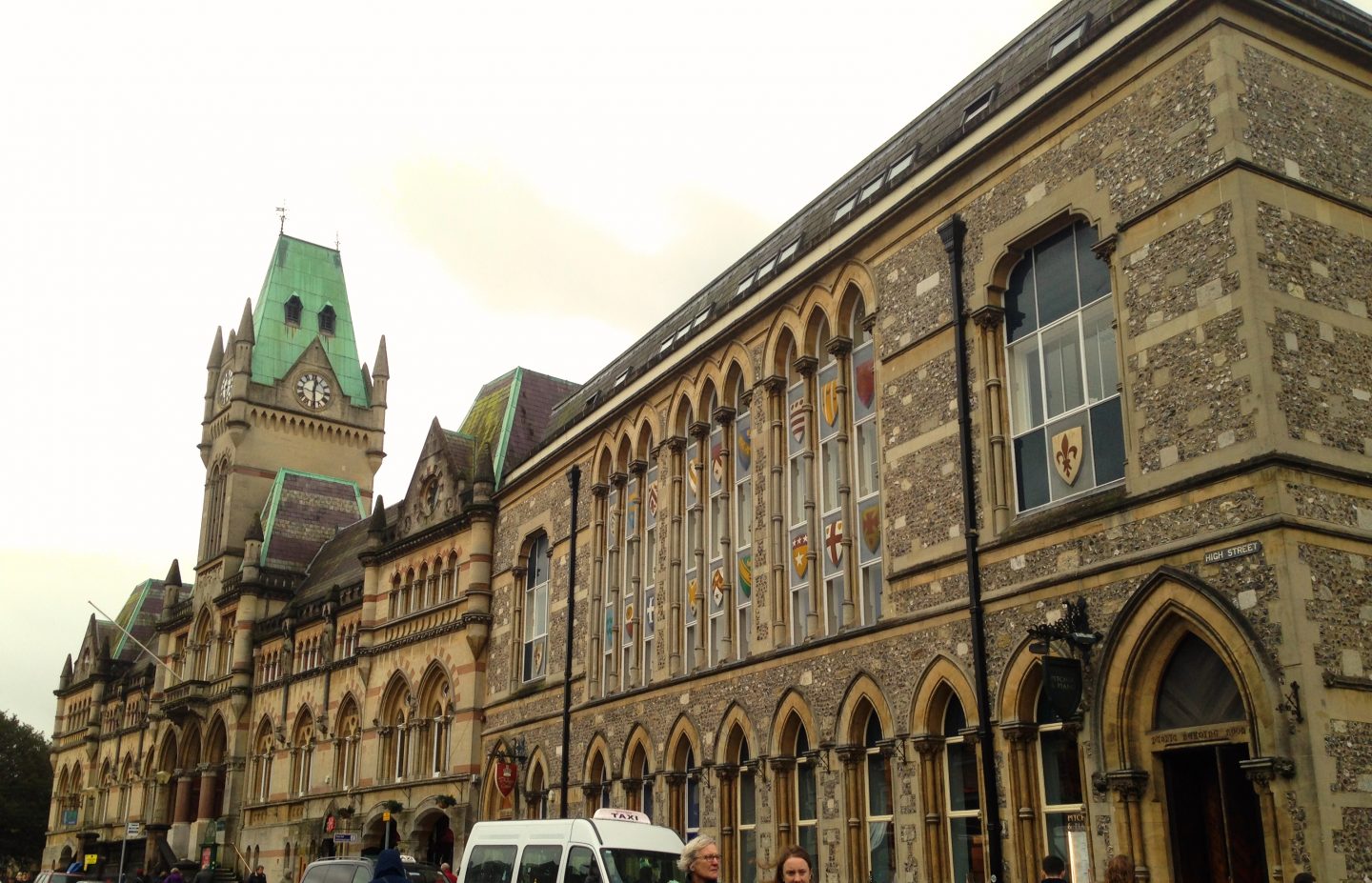 Reading Time:
4
minutes
With my Birthday coming up in January and it being the festive season, Cam (my boyfriend) and I decided to treat ourselves with a trip to historic Winchester and its renowned Christmas Market.
Amongst all this rain and weird mildness that absolutely does not fit the bill for December, it takes a little more effort to build festive excitement. My brother opted for the guaranteed option of a walk down Regent Street, but for many, like me, a couple of nights stay in London would burn too big a hole in one's pocket! Instead, we settled on Winchester- the previous capital of England!
Of course such a destination was no stab in the dark, we knew of the famous Christmas Market at Winchester Cathedral; and what better way to immerse yourself in festivities than to be surrounded by pretty lights, the smells of mulled wine and the giggles of skaters on an outdoor ice rink? Yes, Winchester was pretty much a guaranteed success as well… and at a fraction of London prices!
While the Christmas Market is a major attraction for this city, it has far more to offer all year round. As I previously mentioned, Winchester is the ancient capital of England and preceded London as home of the monarch. It is no surprise therefore, that the small city is so steeped in history: the great Cathedral beholds not only beauty, but an impressive heritage.
Further culture surrounds the Great Hall (all that remains of Winchester Castle) dating from the 13th century. Displayed here is the legendary Round Table of King Arthur's knights.
While it is impossible to escape the heritage and culture of this now relatively small city with it's beautiful and iconic range of architecture, Winchester offers excellent shopping and dining opportunities for those with other interests. With many independent shops and department stores as well as popular high street names such as Debenhams, Cath Kidston and River Island, Winchester gave Cam and I the perfect opportunity for some Christmas shopping! We were also so spoilt for choice in dinner options that we agreed we would have needed a whole week of eating out 3 meals a day in order to sample all the restaurants and cafés that took our fancy!
Finally we settled for Brasserie Blanc (pardon the cringe just coming) as this was where Cam and I went for our first date in Oxford, and then The Stable with its intriguing menu offering pizza or pie!? Finally we chose Ask Italian for desserts of profiteroles and cheesecake…. slightly naughty but Christmas is for indulging with dieting and healthy stuff postponed till January!
Winchester was quintessentially romantic and perfect for its festive atmosphere . While Christmas is definitely a wonderful time to visit this gorgeous city, I have no doubt that its charm works its magic throughout the year!
For more information on Winchester as a city, these pages provide a great insight:
WINCHESTER, ANCIENT CAPITAL OF ENGLAND
For a truly delightful, comfortable and perfectly located hotel, look no further than the Winchester Royal Hotel: