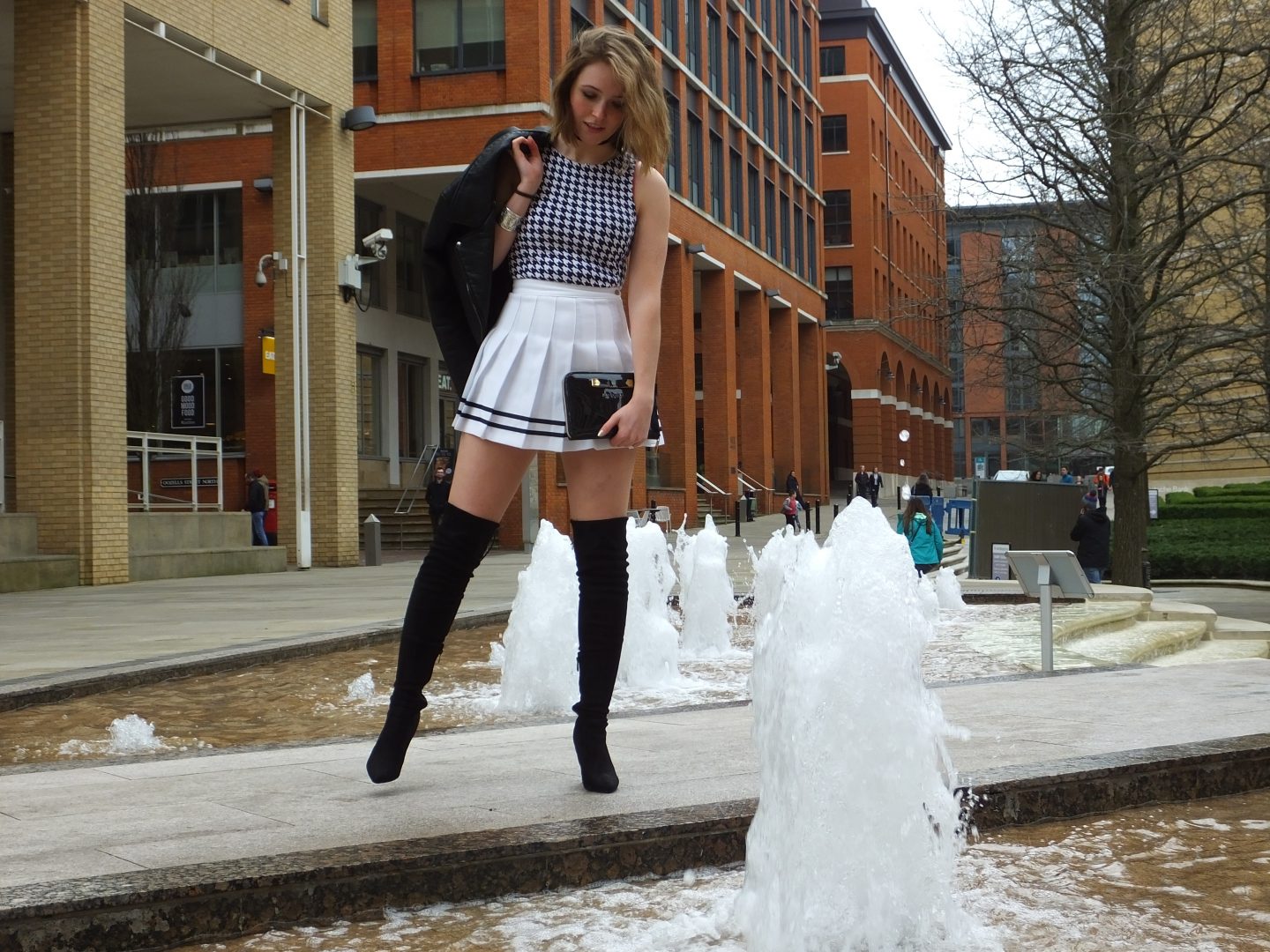 Reading Time:
4
minutes
Last weekend I finally made it to Notting Hill. As a result, I have discovered where I want to live when I'm older, so I'd better get saving now really.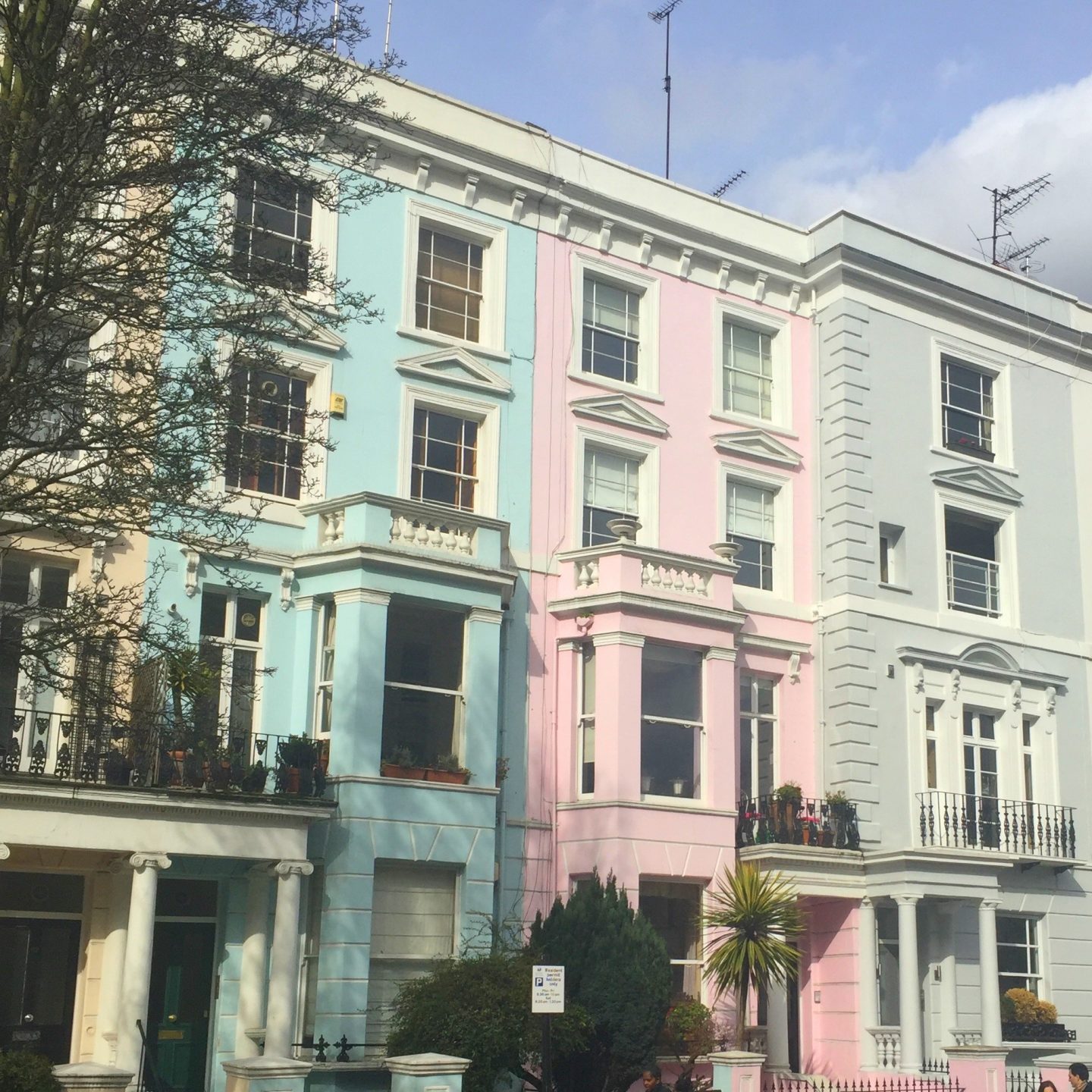 There was no way I was going to pass up the opportunity for some fancy, Rosie Thomas-style outfit shots in front of the rainbow houses. Therefore, I required a new outfit. (Any excuse!)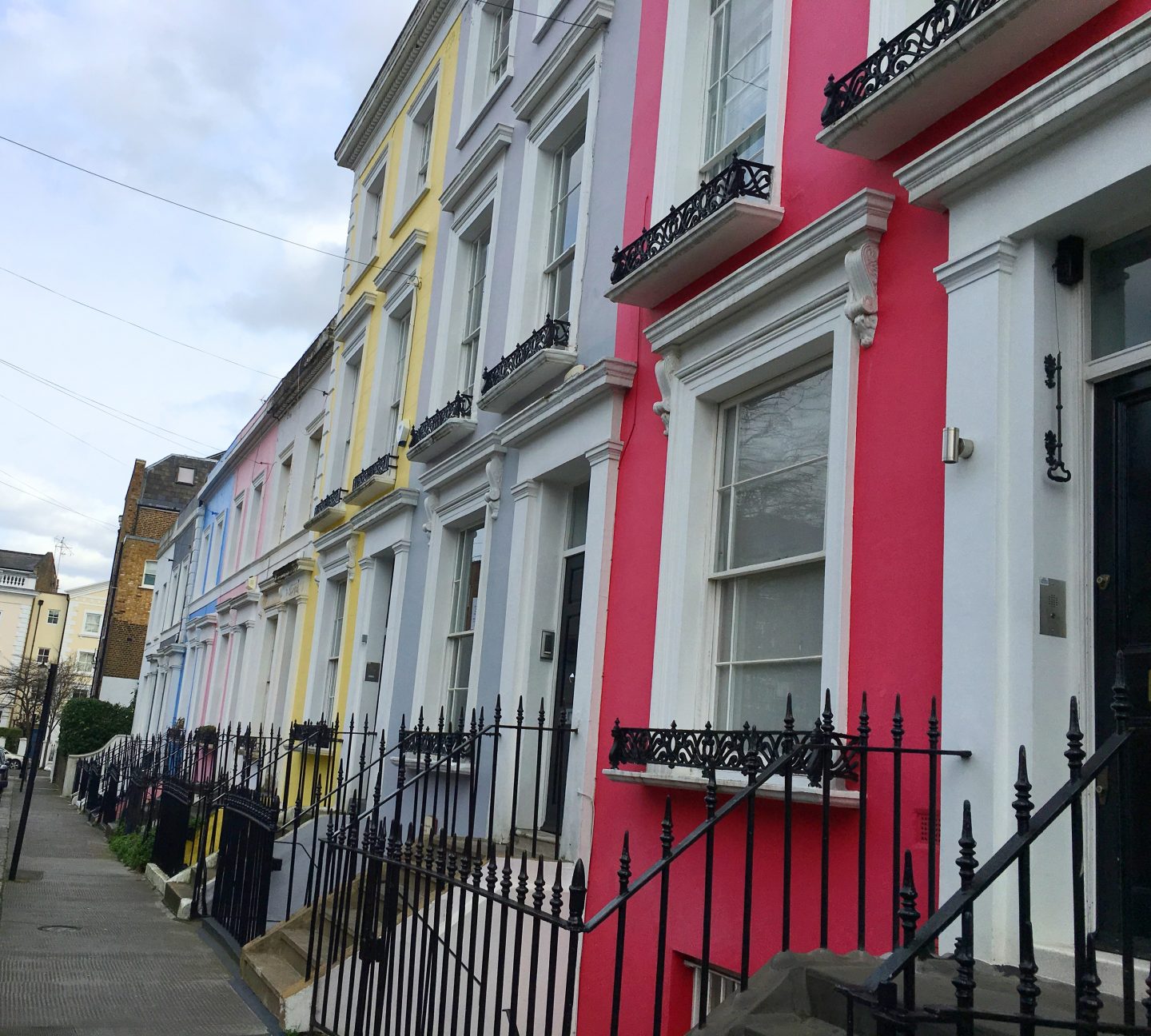 I fancied something that could be versatile, a piece that could be worn now and into the summer, during the day and into the evening.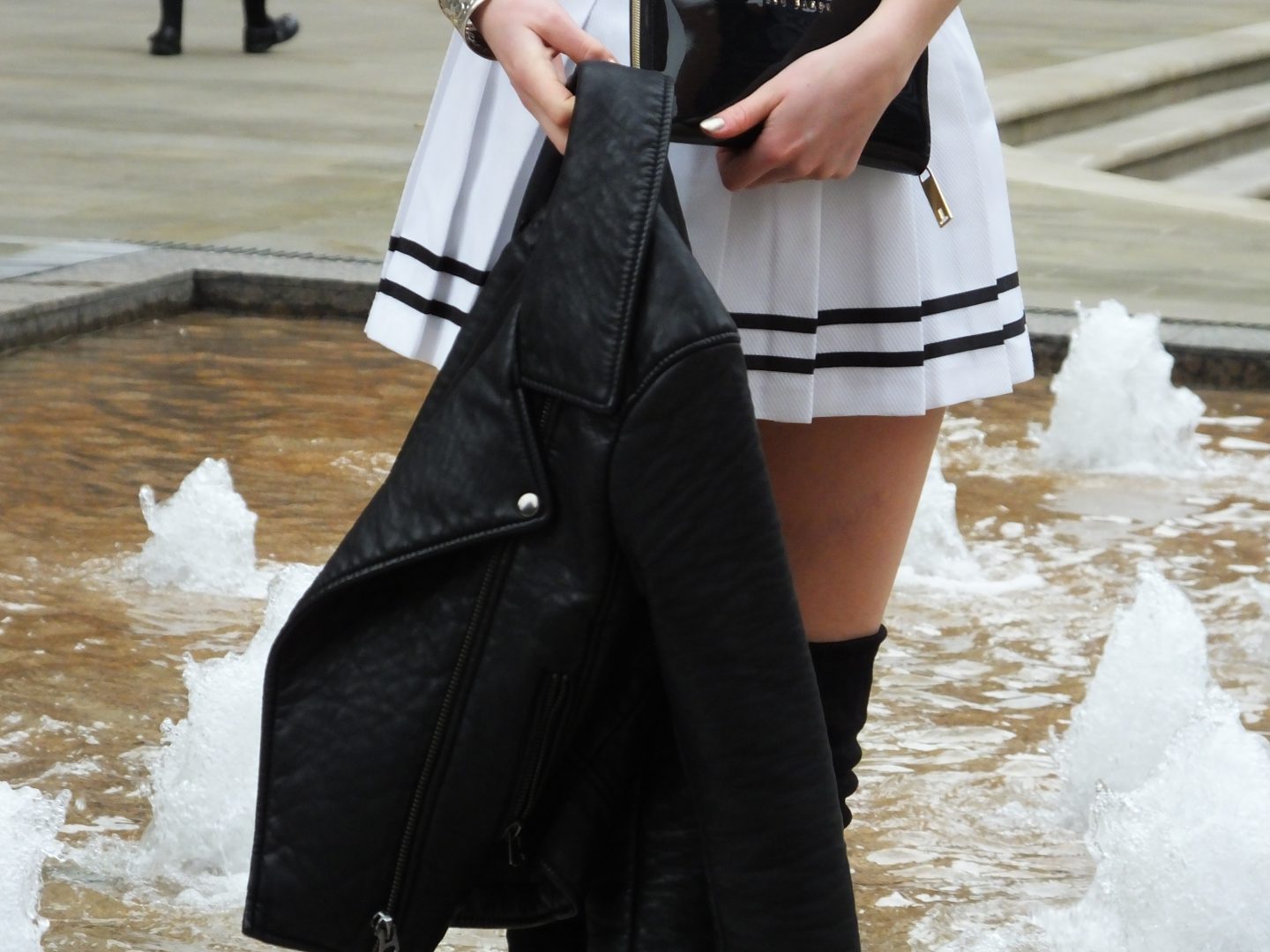 For a while I've been musing over the tennis skirt, they're flattering, easy to wear, not all too common. But they have always been just a tad too expensive for my budget to allow. American Apparel do their statement tennis skirt, and I've loved it when I've tried it on, but at around £50, I just couldn't quite cough up… they also no longer sell online in the UK anyway.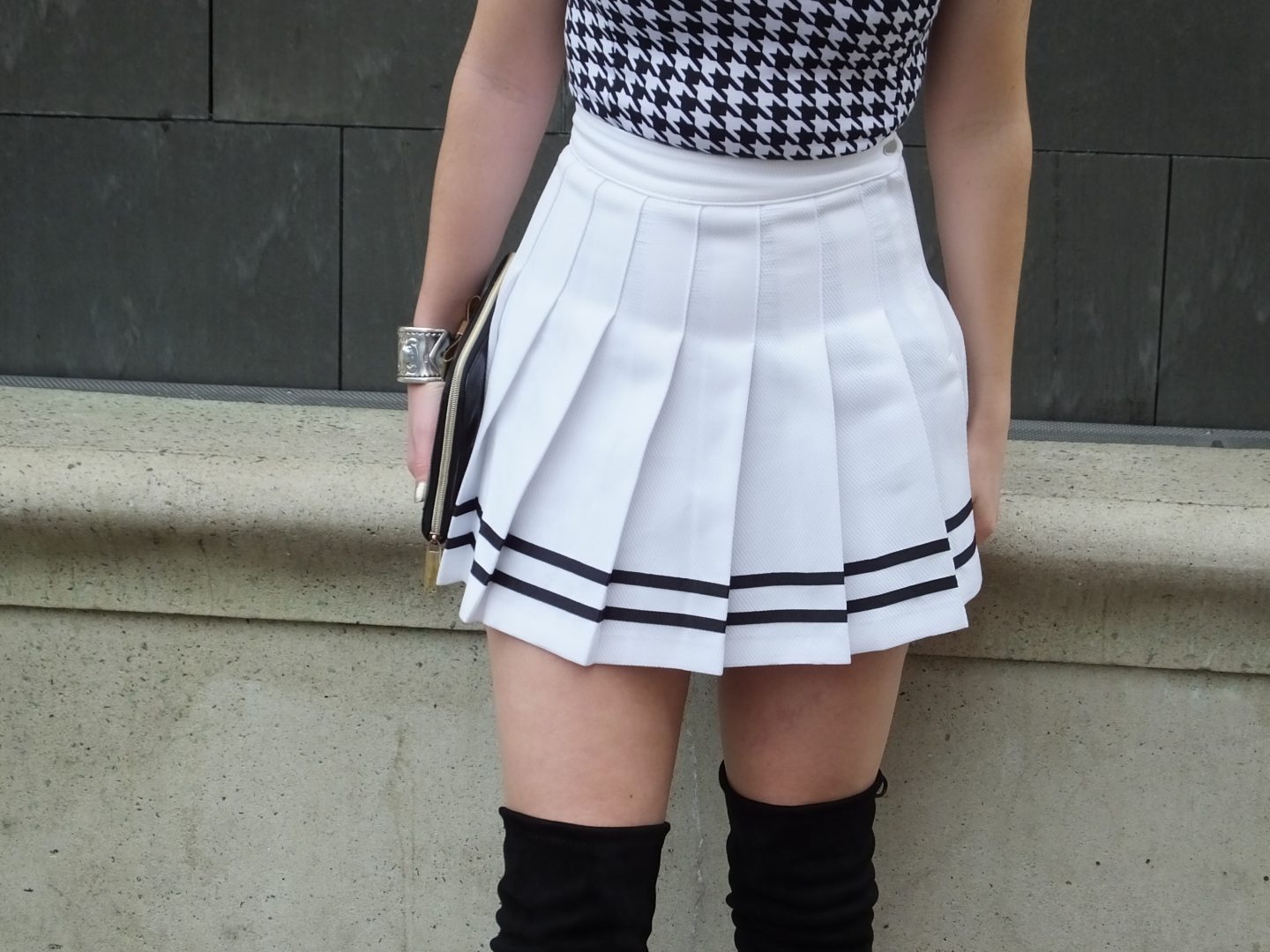 But then, as I was scrolling through reliable, affordable, old H&M, looking for my versatile item, I came across this cute little number. It was fate, and I ordered it right away. I then went about searching for a top to match, since I had some money spare thanks to H&M's wonderful prices.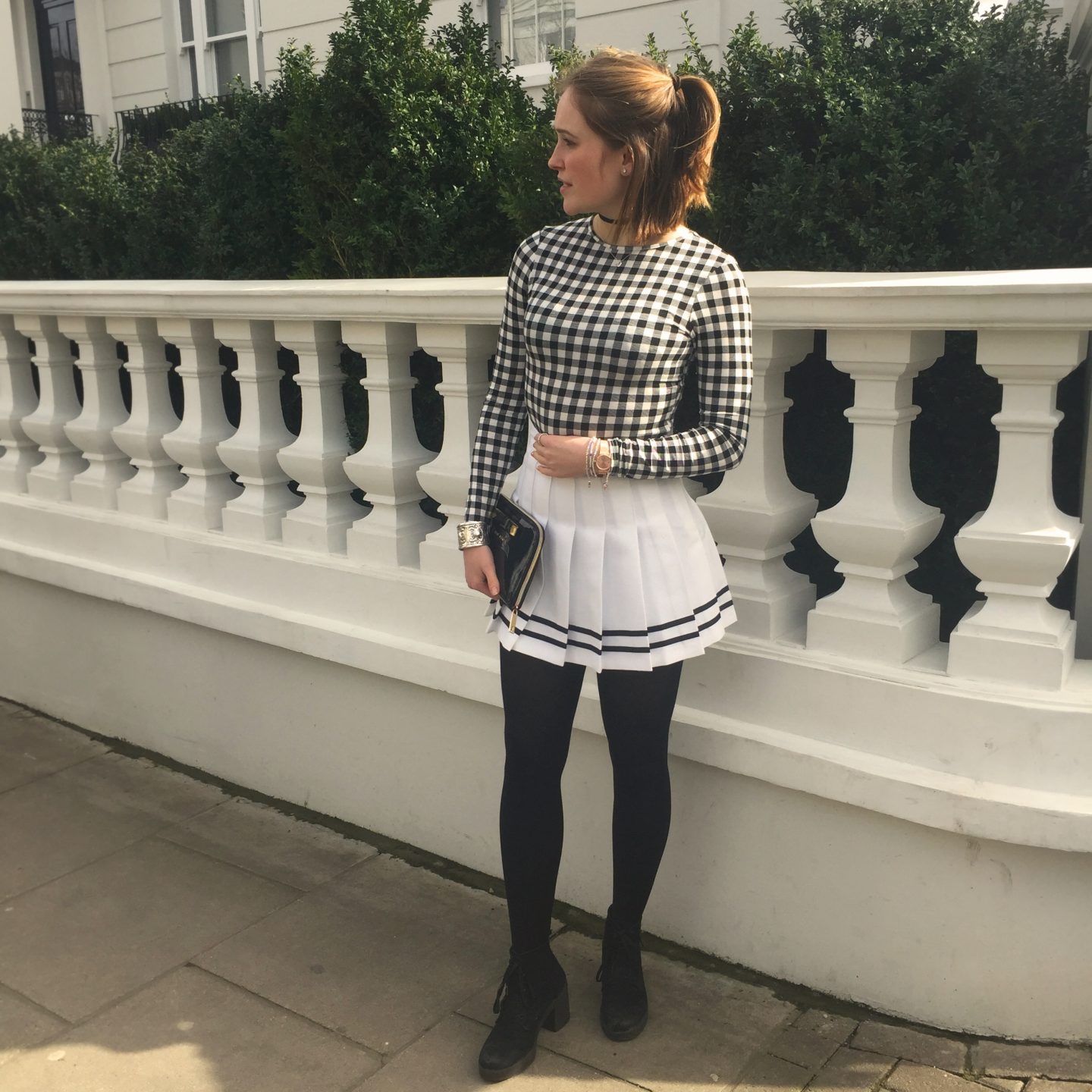 The top I selected is from New Look, and you can find it here. The long sleeves and narrow check do well to add a little sophistication to this otherwise playful outfit. And while the tightness of it meant a constant sucking in, (the slightest roll is visible) it was very comfortable.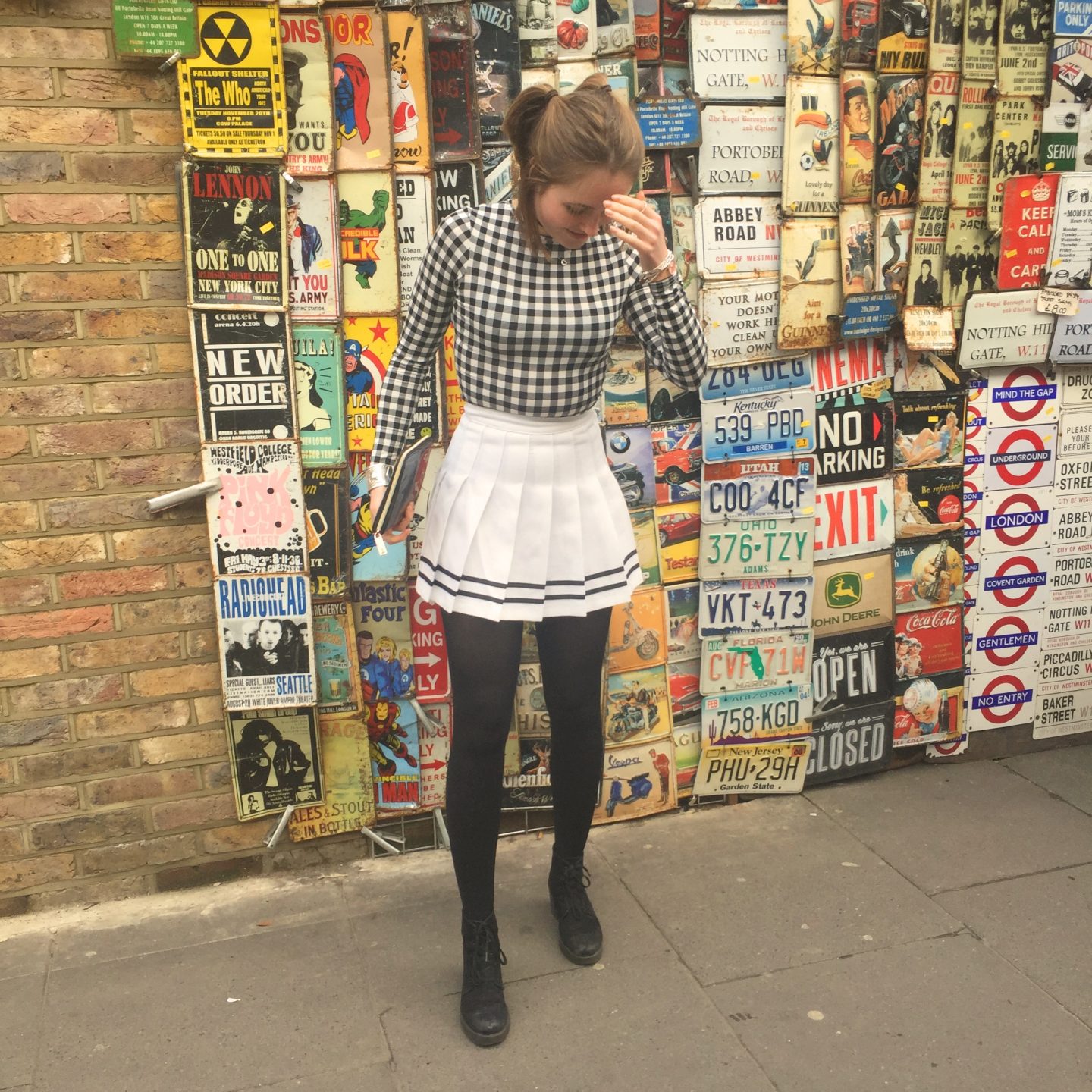 For this time of year I wore tights, which actually seemed to serve a similar purpose to the top by toning the skirt down for the daytime. But in the summer, bare legs and little trainers would be perfect, maybe with a coloured top too.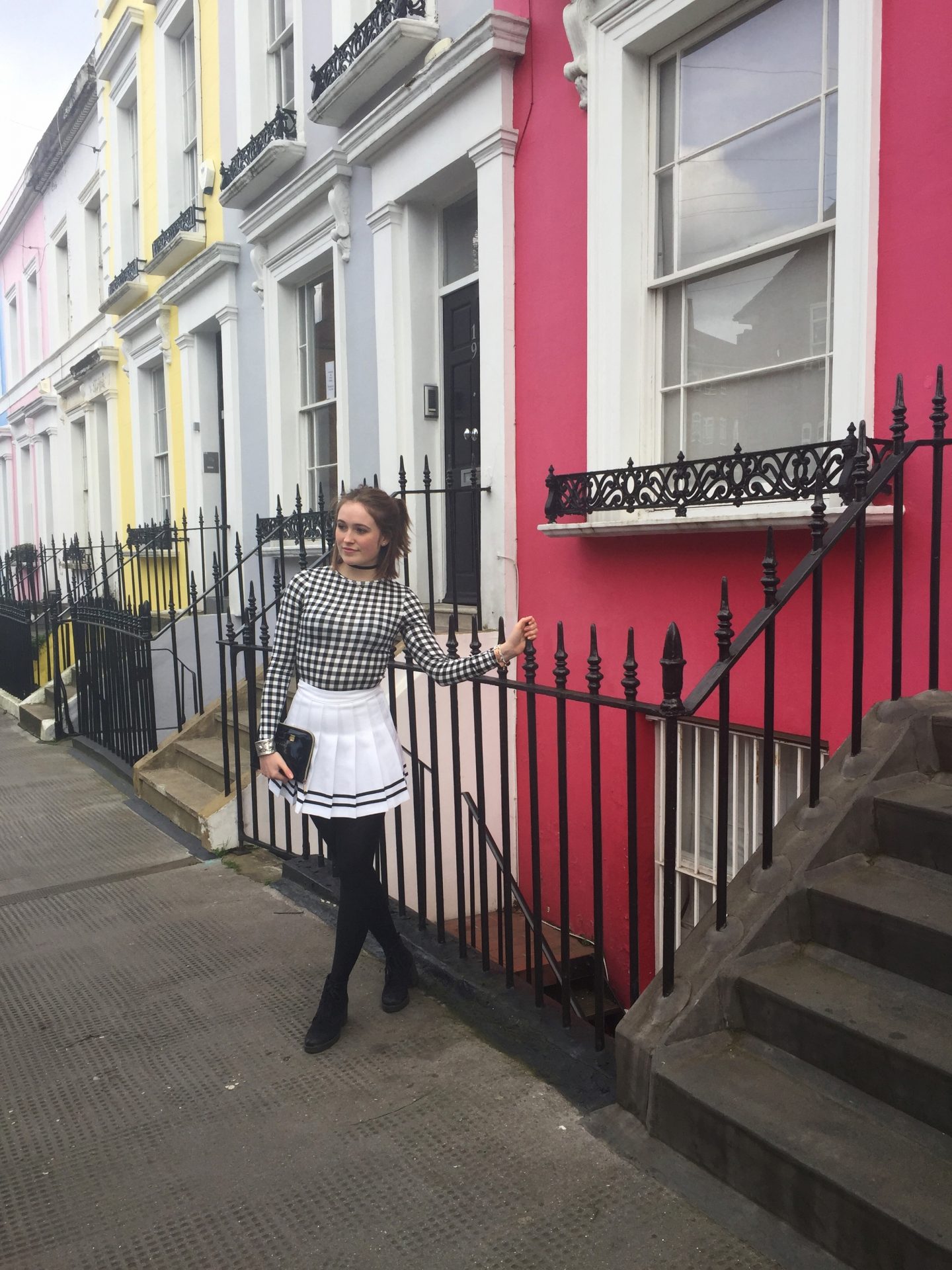 I opted for a pair of chunky boots and a choker to accessorise the outfit. They gave it more of a boyish feel, though ballet pumps and prettier jewellery would definitely work well to create a daintier look.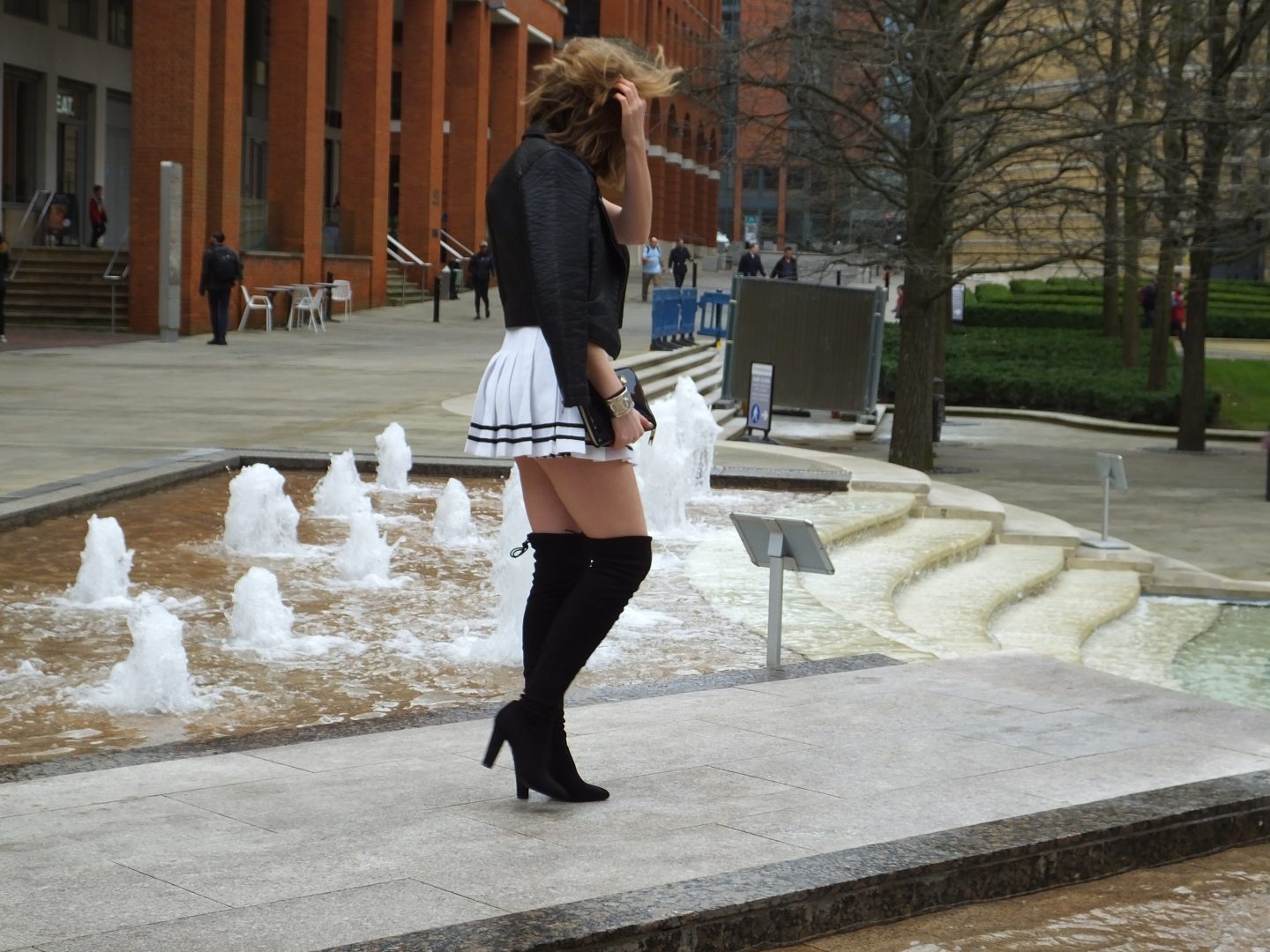 I then thought about dressing the skirt up for a more fancy occasion. While it may not be all that well suited to dinner, it makes for the perfect party outfit.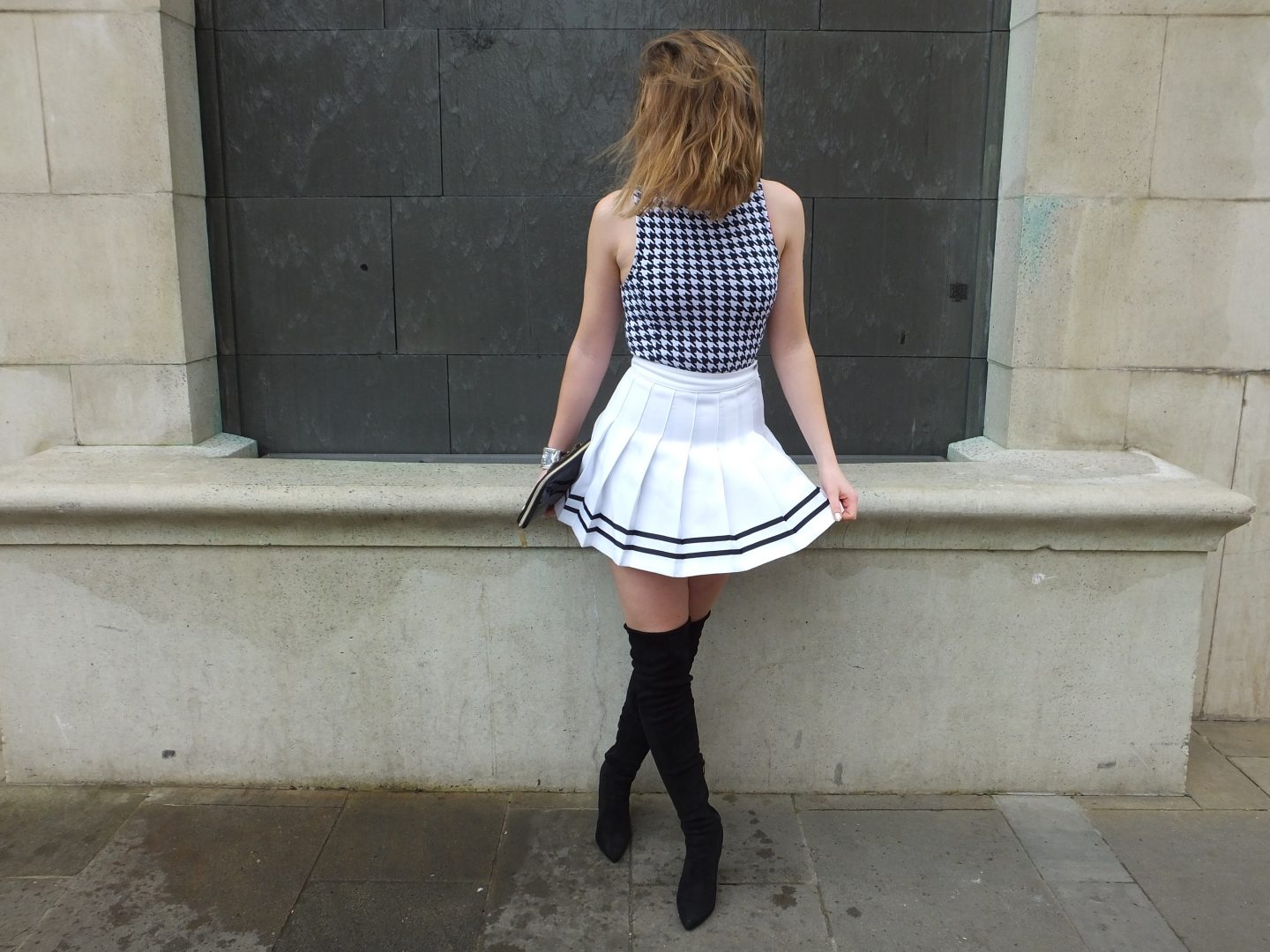 This time the tights came off and the thigh-highs took their place.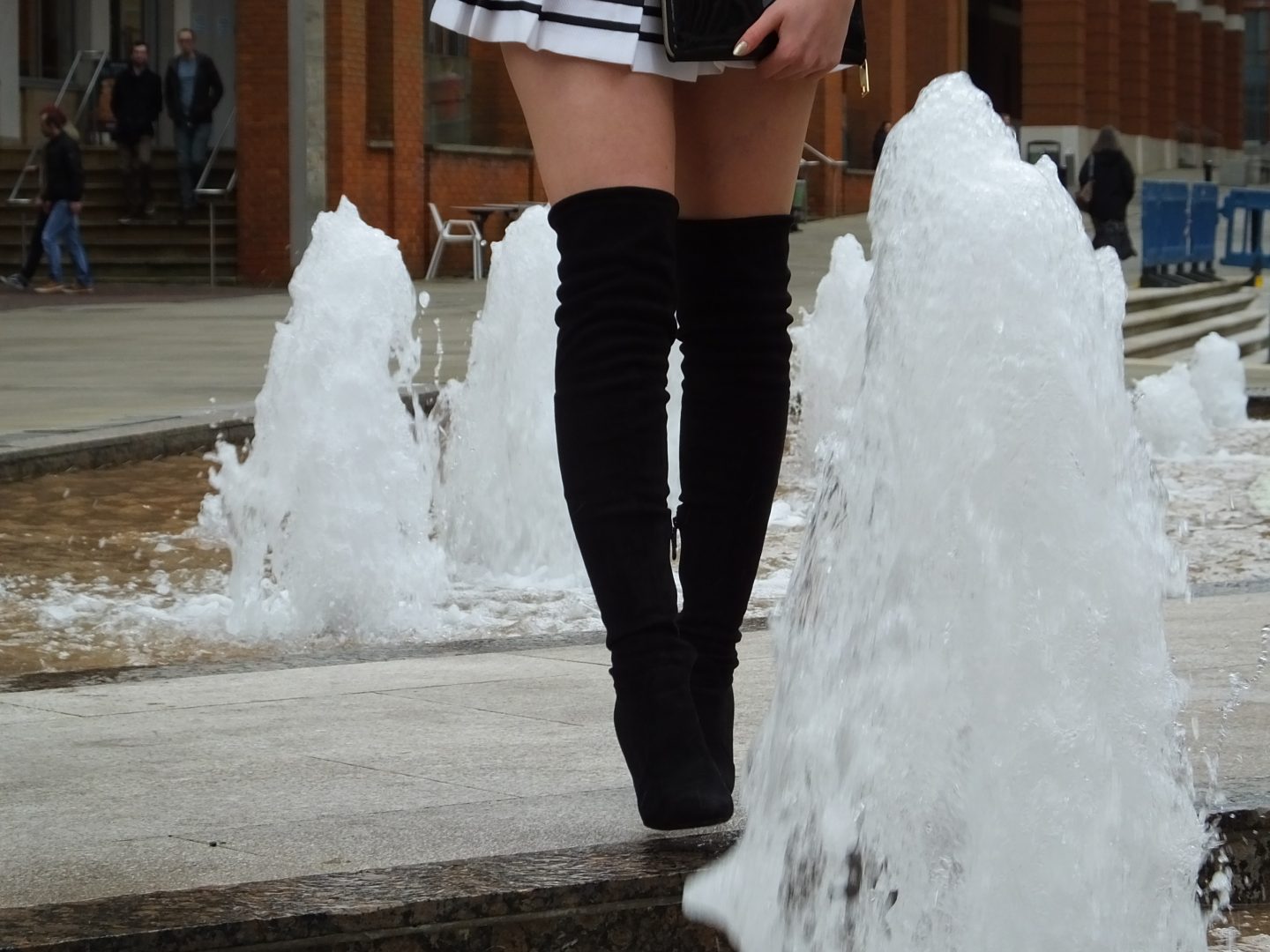 My housemate has a really gorgeous pair of boots from Kurt Geiger, which I am hugely envious off. But I sported my less pricey version from Missguided. I was slightly dubious as to their comfort level when I ordered them, but as it turns out, I actually can wear them for a whole evening without wanting to cut my feet off!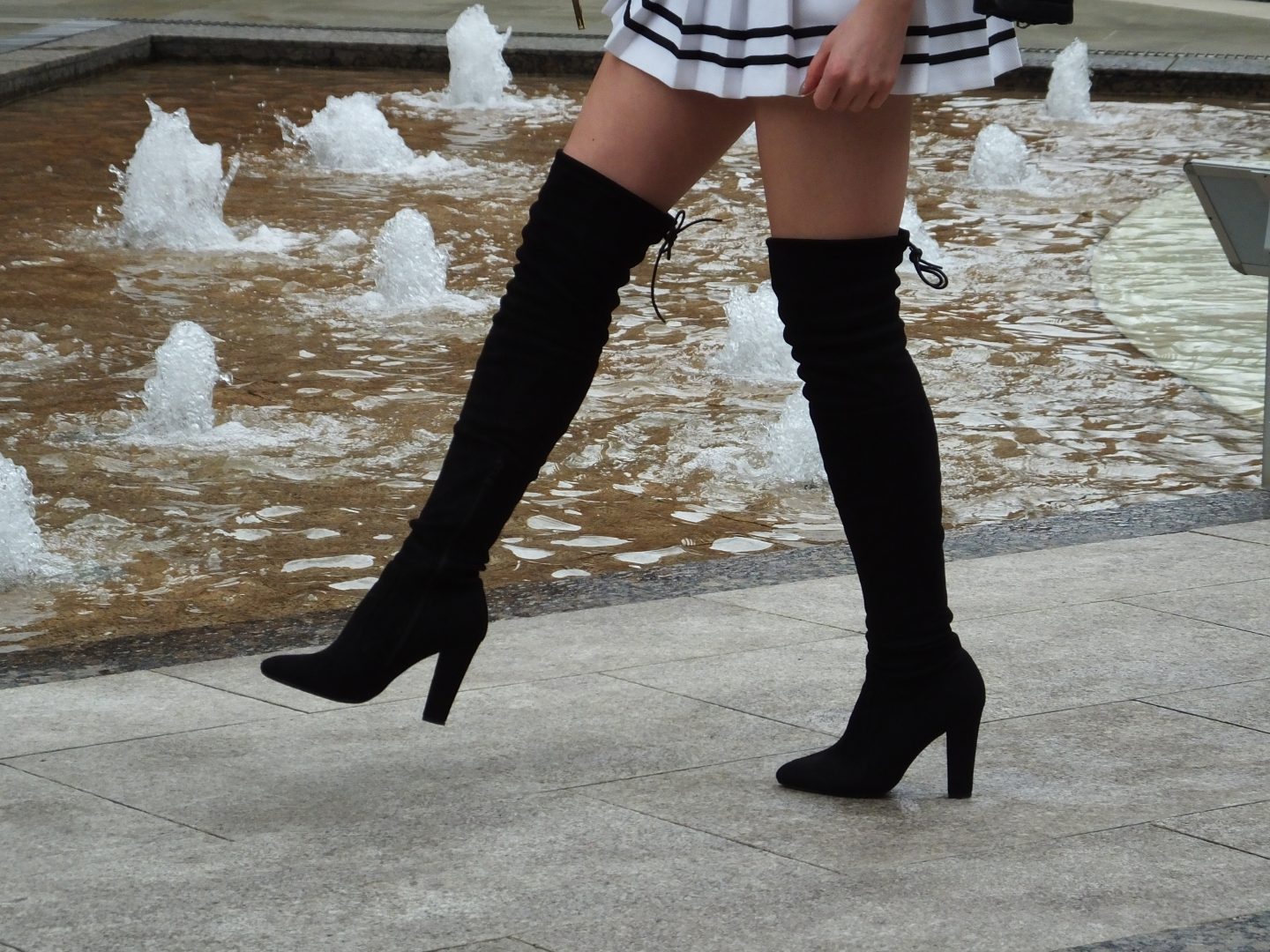 I teamed the skirt with a sleeveless top, similar in print because the black and white dog-tooth/gingham works really well with the stripes on the skirt.
I haven't got a link to this top because its actually a dress that I just put the skirt over! But there are plenty of similar ones out there.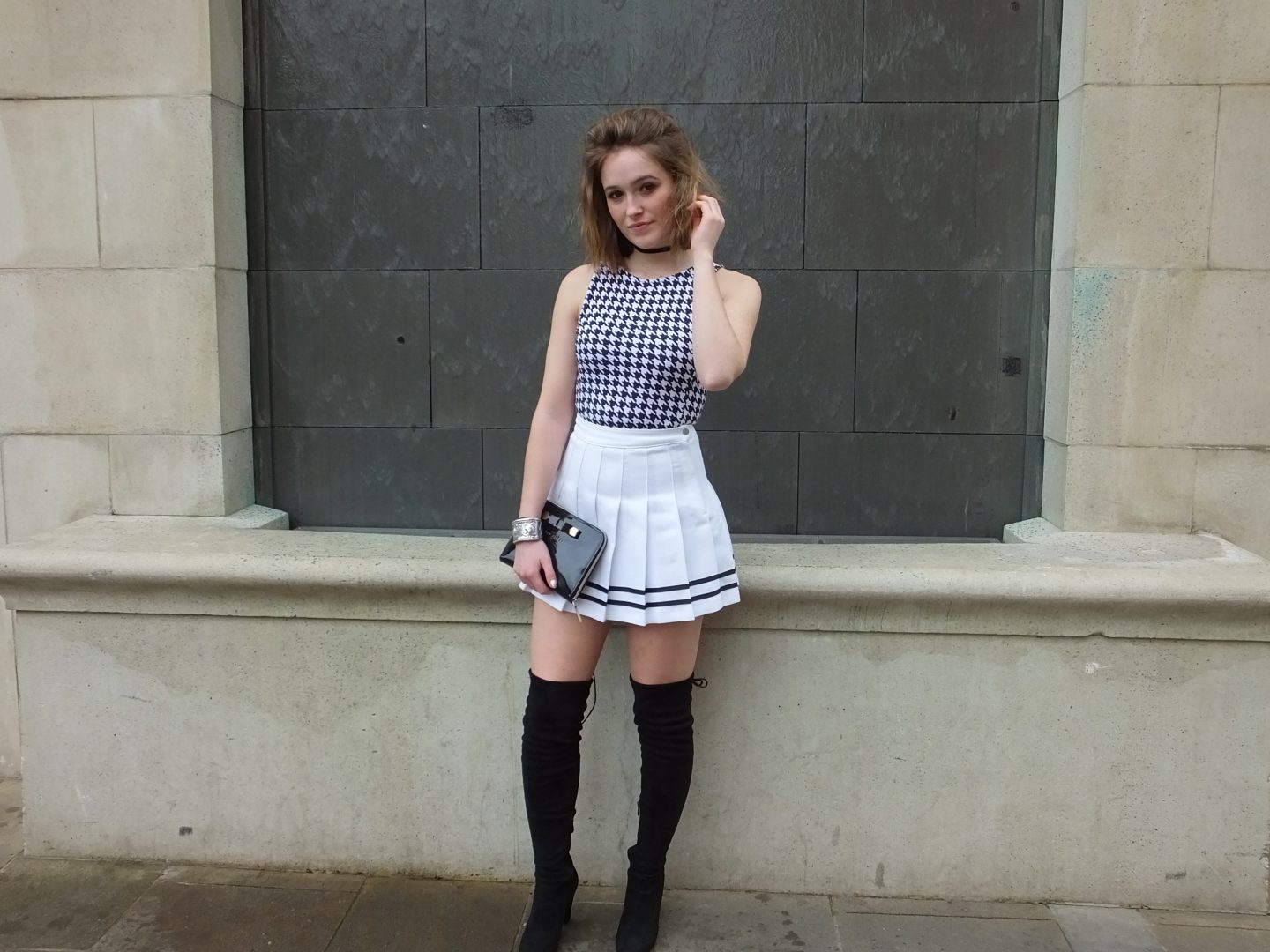 River Island have some really lovely tops at the moment. These two tops would look fab!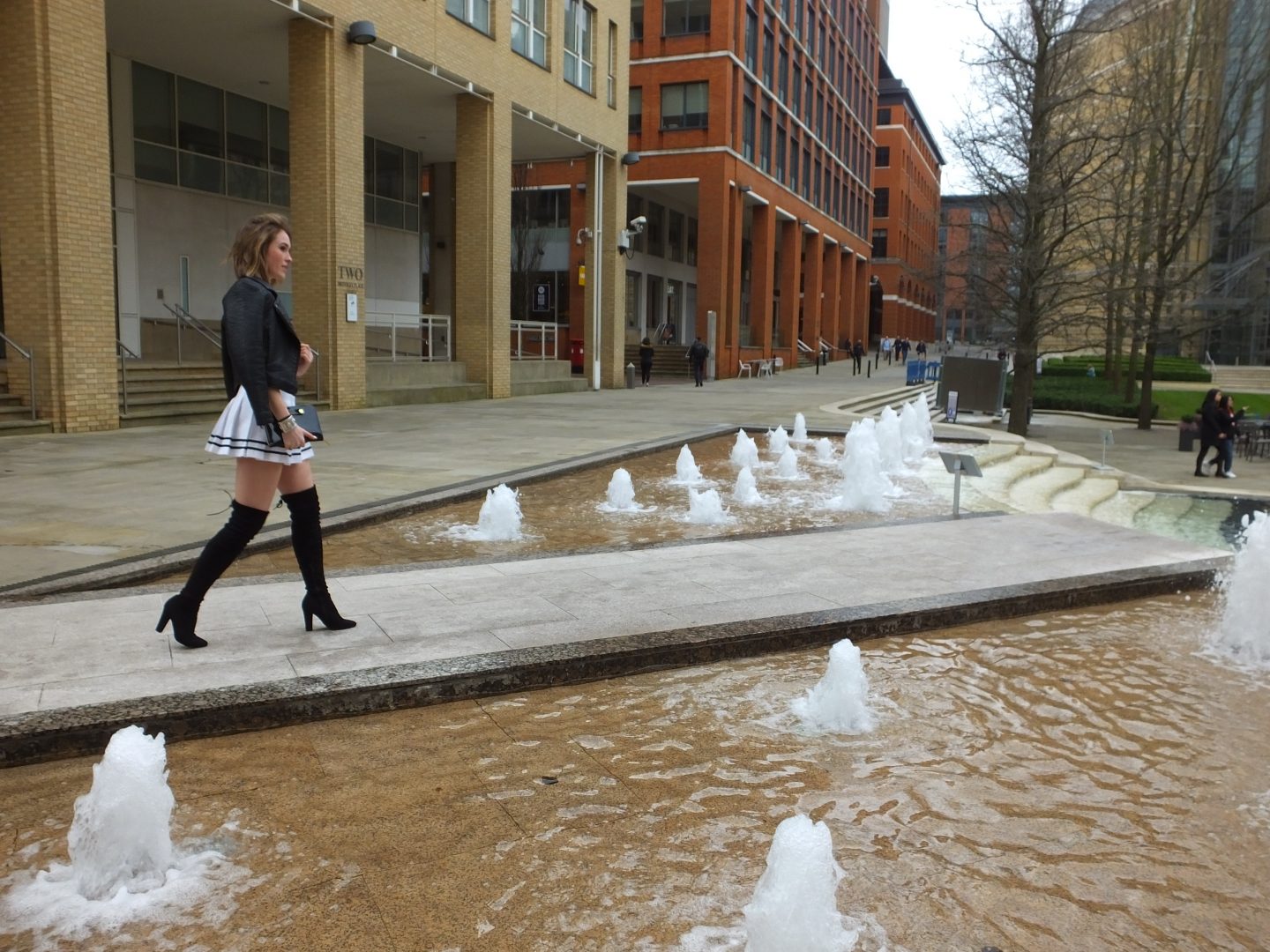 I feel like it would look super fancy with a Bardot-style piece, bare shoulders and collar bones would definitely work to dress the tennis skirt up for an evening.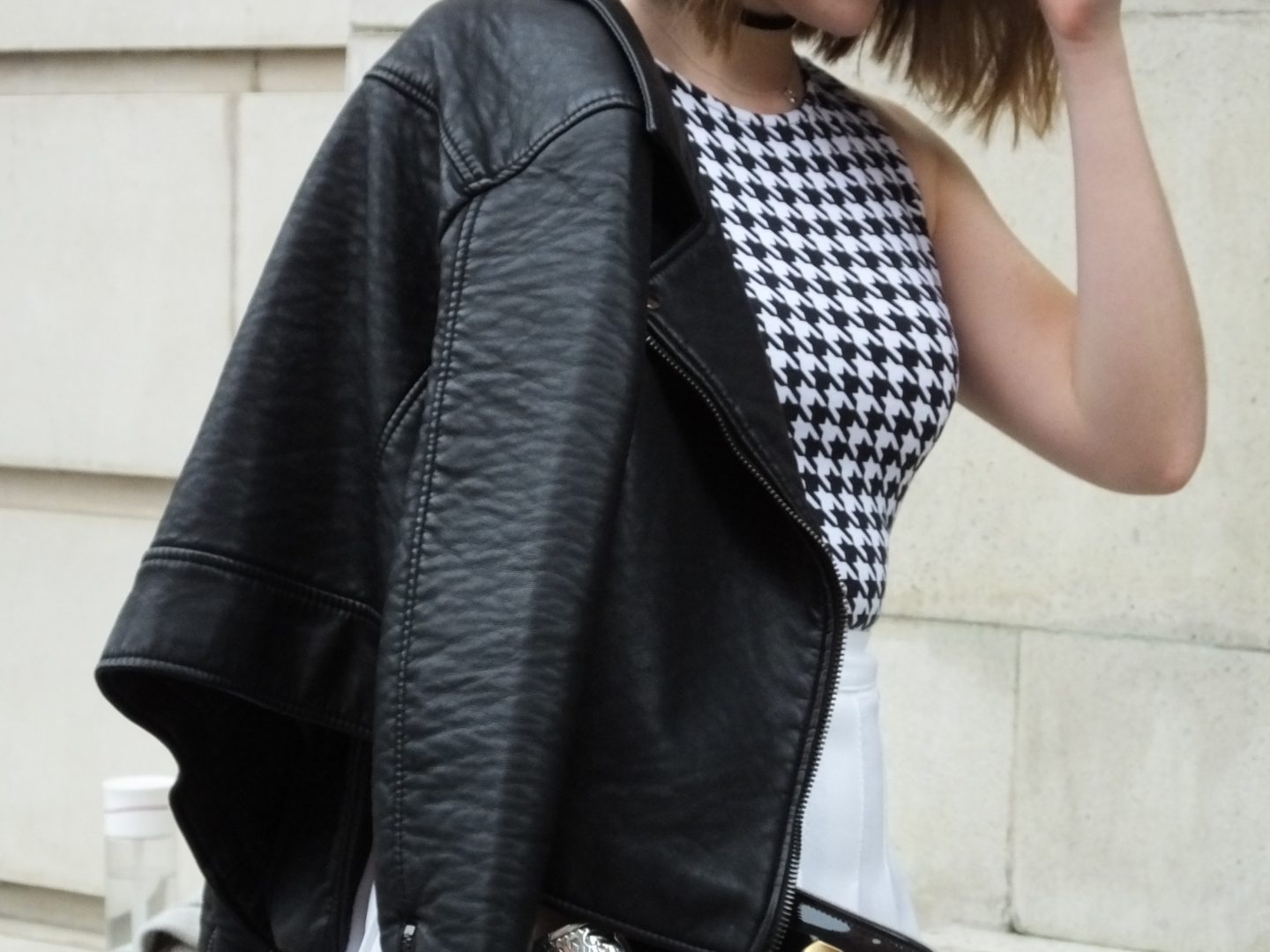 Again, its a bit of a cold time of year so I added the classic black leather jacket. The cropped style is great because it hints at the waist from behind and allows the pleats to flare rather than squashing them down.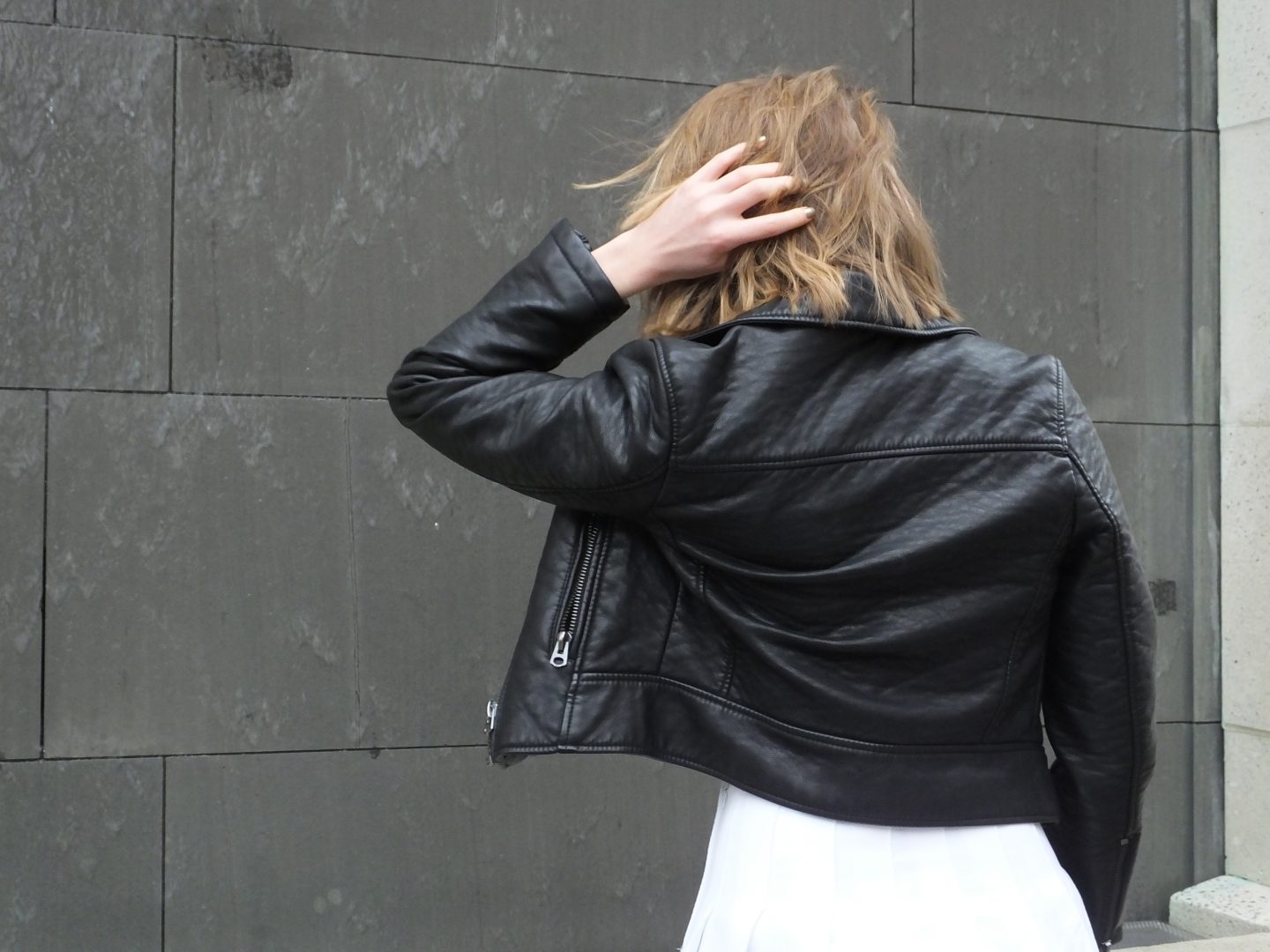 I wish this jacket was mine, its beautiful! Topshop have many and this one is pretty similar. I think a real leather jacket is great investment… I just haven't made it yet!
You can find details on my clutch here.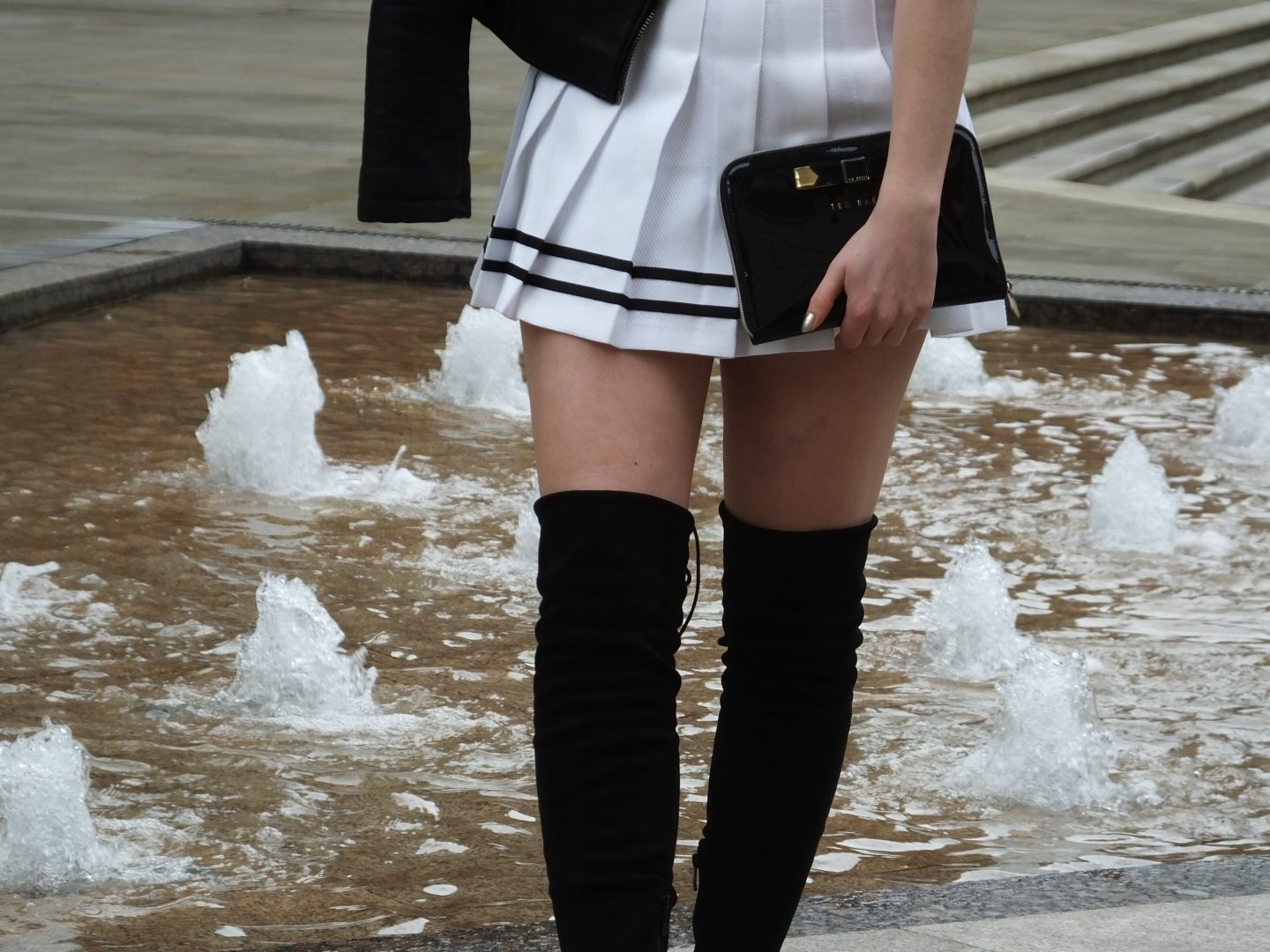 So the tennis skirt is an easy wear (so long as you're careful not to bend over… its a little on the short side!) and its versatile.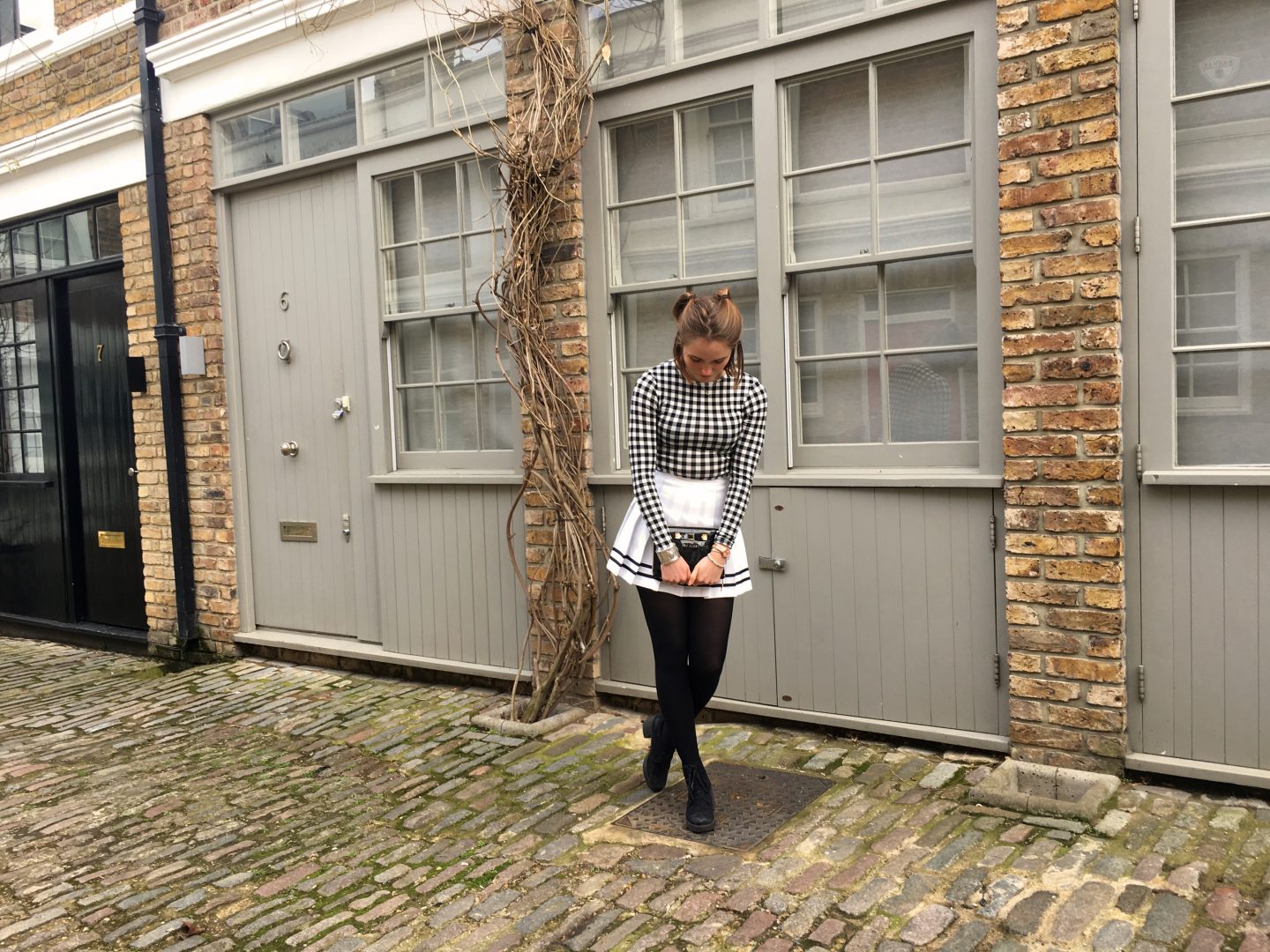 Don't wait until summer to get yours, its definitely an all-year-round piece. Although I cant wait to try it with sandals, cropped tops, and trainers come the sun.